When people hear the word "Lapland" they usually think about Finland. The far North of Sweden is less famous than it's Finnish sister state – although it has similar features. In Swedish Lapland you can experience everything from Northern Lights to reindeers and dog sledge rides.
These are our Top 5 experiences when traveling to Lapland!
Top 5 of our favourite experiences in Swedish Lapland
See the Northern lights
Book a dog sledge ride
Learn about Sami culture and meet reindeers
Have a traditional dinner in a Tipi tent
Spend a night in an Iglootel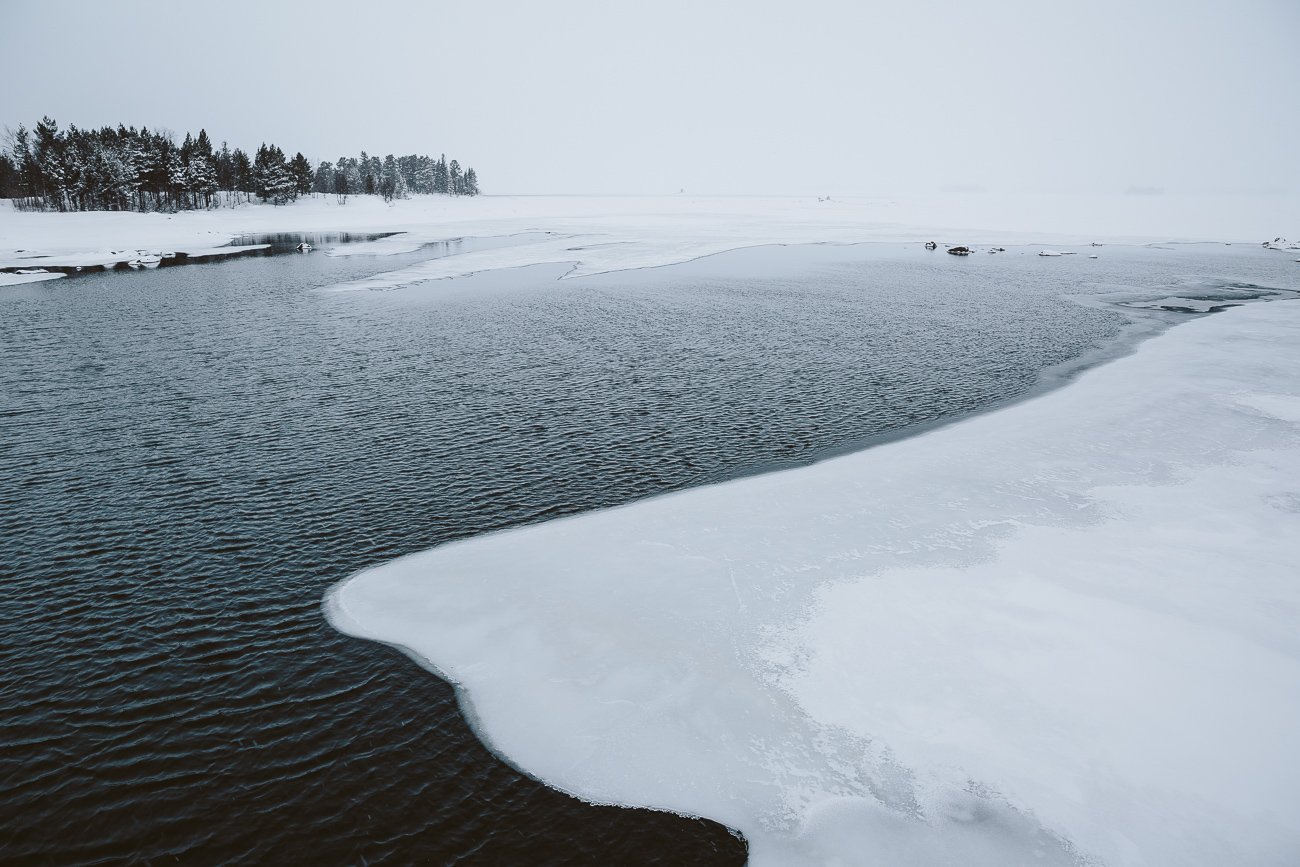 How to get to Swedish Lapland
Flight connections to Swedish Lapland go either to Arvidsjaur or to Luleå Airport from Stockholm Arlanda Airport. There are direct flights from Stockholm to Luleå multiple times a day with Scandinavian Airlines. The flight time is 1h 20 minutes.
Luleå is located in the very East at the coastline of Sweden. From here on you can discover Swedish Lapland with a rental car. We recommend to head further to the Northwest, for an even more remote experience. We were transferred to Arjeplog, which is about 3 hours west of Luleå.
Driving on frozen paths can be quite exciting 😉
Where to stay in Swedish Lapland
There's various forms of accommodation in Swedish Lapland – from simple cabins at the banks of the countless lakes, to medium comfort (business) hotels and some more exotic lodging options like the Iglootel.
We stayed in the Hornavan Hotell in Arjeplog, which is a comfortable option, but not too luxurious. The hotel was mostly occupied by business people from the various car manufacturers – as the region is famous for it's automotive testing facilities. But there were also a couple of families who enjoyed their vacation (and the whirlpool and sauna of the hotel).
Pros Hornavan Hotell:
+ It's warm 🙂 You'll know the difference when you stayed at the Iglootel once.
+ The location right next to a lake is quite beautiful and you can watch the Northern Lights directly from the hotel's terrace during a clear night.
+ The hotel has a Tipi tent where they cook a typical Swedish dinner on an open fire.
+ The breakfast buffet is quite good, with freshly baked bread and even waffle batter to bake your own waffles. Yes and there's even some fresh fruit.
Con Hornavan Hotell:
– Taxidermied animals (even a huge reindeer) serve as decoration all over the hotel. I've never seen as many dead animals staring at me in a hotel before and I don't think it's really comforting.
– There's no room service on Sundays, so better be careful with wasting your towels in the sauna.

This isn't the hotel, but one of the very simple cabins that could also be an option for your stay.
The two pictures above show the surrounding lake area that you can easily explore by foot during a winter walk.
What to do in Swedish Lapland
Experience the Northern Lights
The one main reason for people to dream about visiting Lapland is to see the Northern Lights. During the flight we already talked about nothing else then seeing the famous Aurora Borealis. We had never seen the phenomena before and were eager to experience the lights. But we knew the chances were limited as we had only 3 nights and the forecast wasn't too optimistic. Well, turns out – we got lucky!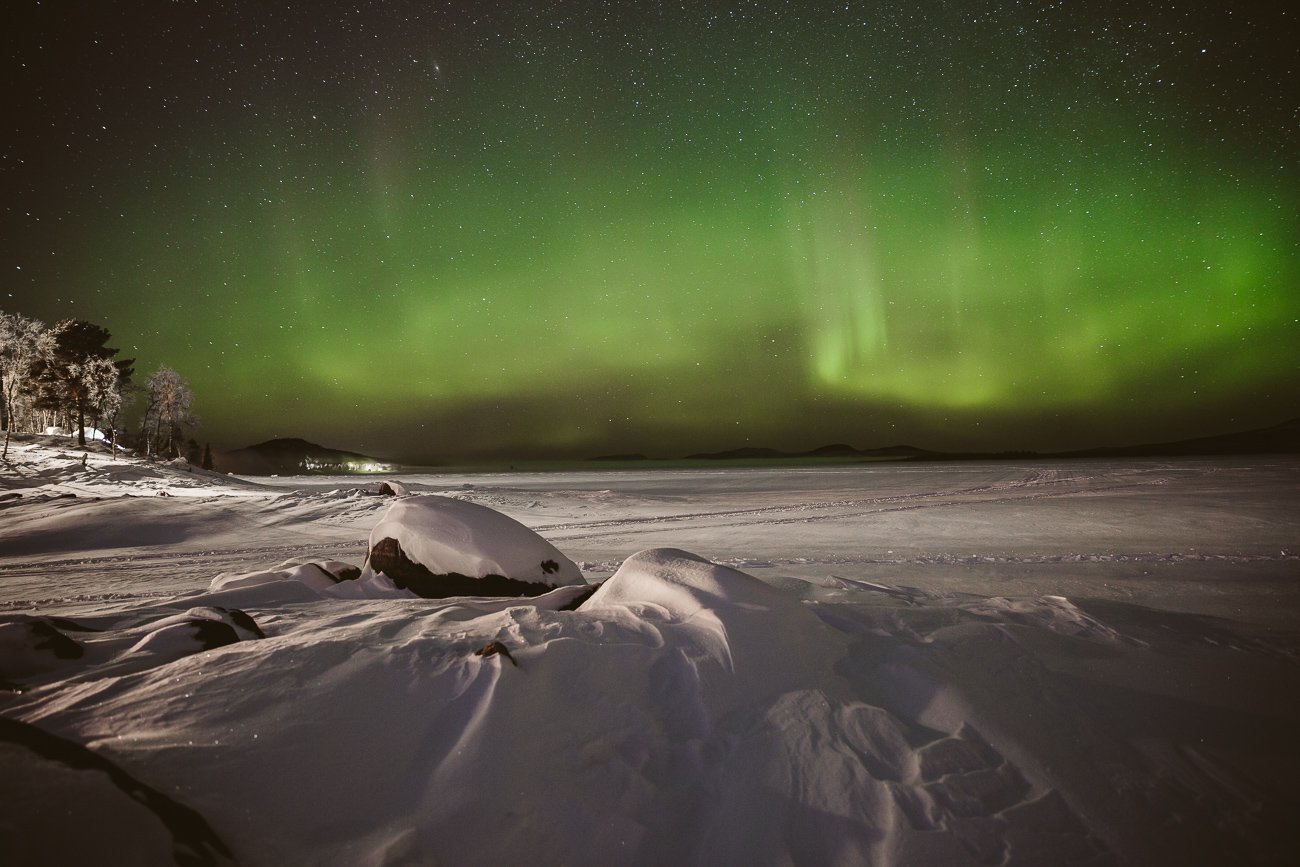 This is the view directly in front of the Hornavan Hotell over the frozen lake
While we were eating dinner at the Tipi tent of our hotel, suddenly the Chef entered the tent and told everyone to step outside instantaneous. We hadn't even noticed the Northern Lights outside!
So we all ran outside and could see the most amazing Northern Lights formations directly over the frozen lake in front of our hotel. This is a once in a lifetime event and we were jumping for joy!
?️‍?️ Pro tip:
If you want to check how your chances are to see the Northern lights, we recommend downloading the two following apps for iOS:
The KP index indicates the chances of Northern Light encounters. The higher the factor (a 3 or a 4 would be good), the higher the chances are. You'll need at least the two following key ingredients: Enough solar activity and a clear night sky.
The 3 nights we stayed in Arjeplog had a low KP factor of only 1 or 2, but the locals knew better and told us we could be lucky in the second night. So it's always best to consult with the locals at your hotel or a restaurant and ask them for their experiences. They'll know when the chances are the highest!
What to bring for experiencing the Northern Lights:
Warm gear, you'll be outside for quite a while and at night it's significantly colder (-18 degrees centigrade when we were there ein February).
A tripod to take photos – there's no way to take a decent photo of the Northern Lights without it. I set my camera to a 20 second exposure and the focus to infinity in manual mode. For the best results I used an aperture of 2.8 with ISO 1200 (but the ISO also depends on the intensity of the Northern Lights).
A car to get to a place that isn't too light polluted. So try to stay outside of the cities (although they are small in Swedish Lapland). As you can see in my picture there were multiple sources of light from the hotel and some nearby houses that light up brightly.

Riding a dog sledge
Dog sledge racing is a national sports for Swedish people. No wonder this is one of the favourite activities of visitors. This is merely a beginner's training for the dogs, who are used to running dozens of kilometres a day. So my initial feelings of remorse for the dogs vanished when I saw how eager they were to run!
We enjoyed riding through the woods – 4 people per sledge with 8 to 10 dogs running with pure dedication. It's best to plan this activity for the later afternoon when the sun sets, this way you'll have the most amazing light.
?️‍?️ Pro tip:
What we didn't know: The dogs metabolism gets a kick start once their body starts moving. So for the first mile or so they'll poop while running. All of them. For at least 10 minutes. So it's best if you have your scarf wrapped around your nose for those initial waves of smell 😉
You can book a tour with Experience Arjeplog (around 170 Euros for 2 hours).
Meeting a Sami reindeer herder
The Sami people are the northernmost indigenous people in the world. They are a people of reindeer herders mostly from Norway, but also from the North of Sweden. Sami speak multiple traditional languages and try to secure their culture and heritage even today.
We were lucky to meet up with Anne Madeleine Kuhmunen, a political activist and reindeer herder from Ávvu. She told us about her family's and the Sami people heritage and showed us pictures and videos from her favourite time of the year: When she gets to live with her reindeer herd up in the northernmost parts of Lapland. Sami are not 100% nomadic, but move up to the North with their flock of hundreds of reindeer and live in traditional tents during at least 3-4 months per year.
It was a true honour to speak to a Sami about their culture and we even got to meet two of their reindeers called Knatte and Lillebrö. Thanks to Anne Madeleine for sharing her stories and wisdom from the Sami people!
You can contact Anne Madeleine via her website.
Eat a traditional fire cooked meal in a Tipi tent
We have to be honest here: Lapland is no culinary hotspot – especially for vegetarians. There's a lot of elk and reindeer meat and only few veggie options. This makes sense when you think about the landscape and temperatures, vegetables don't really grow easily in those circumstances.
But a dinner in a Tipi tent features at least the following options: Oven baked potatoes in aluminium foil with a traditional (garlic heavy) sauce. Well and salad and bread. In the end it's more about the atmosphere and the smell and sounds of the open fire anyways.
You'll sit in a wooden Tipi tent on benches, while a big fire is burning in the middle of the Tipi, where the chef grills the potatoes (well and all the meat). The Tipi heats up nicely and you'll find yourself sitting there in short sleeves by the end of the first course.
If the dinner is topped off with Northern Lights watching in the end you can call it a successful night 😉 And last but not least our final tip for an original Lapland experience:
Spend a night in an Iglootel
But, believe us – make it only one night 😉
We had a dinner at the Iglootel Lapland in Arjeplog and enjoyed some of the best food we had during our visit in Lapland. The Iglootel served a delicious, creamy vegetable soup and as a main dish Tortellini in a cheese sauce. But after eating the first few bites of even the most delicious and freshly cooked food it will already have turned ice cold. And so does your body!
So what we enjoyed the most was the glasses of hot and tasty Swedish Glögg (a spiced wine) to stay warm. After 2 hours in the Iglootel we felt the cold creeping in – even through our multiple layers of technical clothing.
If you stay there, make sure to bring heat packs for your pockets. This will help you stay warm for a while. But it's worth it, as the experience is quite cool – in it's truest sense. And the best part is that the bathrooms are heated, so you can always escape the cold for a while if necessary 😉
"As cold as Lapland is, the experiences you'll have here are unique. The freezing cold you'll feel will make you respect the people who live in the darkness and cold during the long Swedish winter even more."
Those were our Top 5 experiences in Swedish Lapland. If you enjoyed these please do share this story. You can pin the following photo to Pinterest:

Disclaimer:
We travelled to Swedish Lapland to test drive the new Alfa Romeo Stelvio and these were our experiences during a 3 day visit. We got invited on the trip, but the views in this story are our own.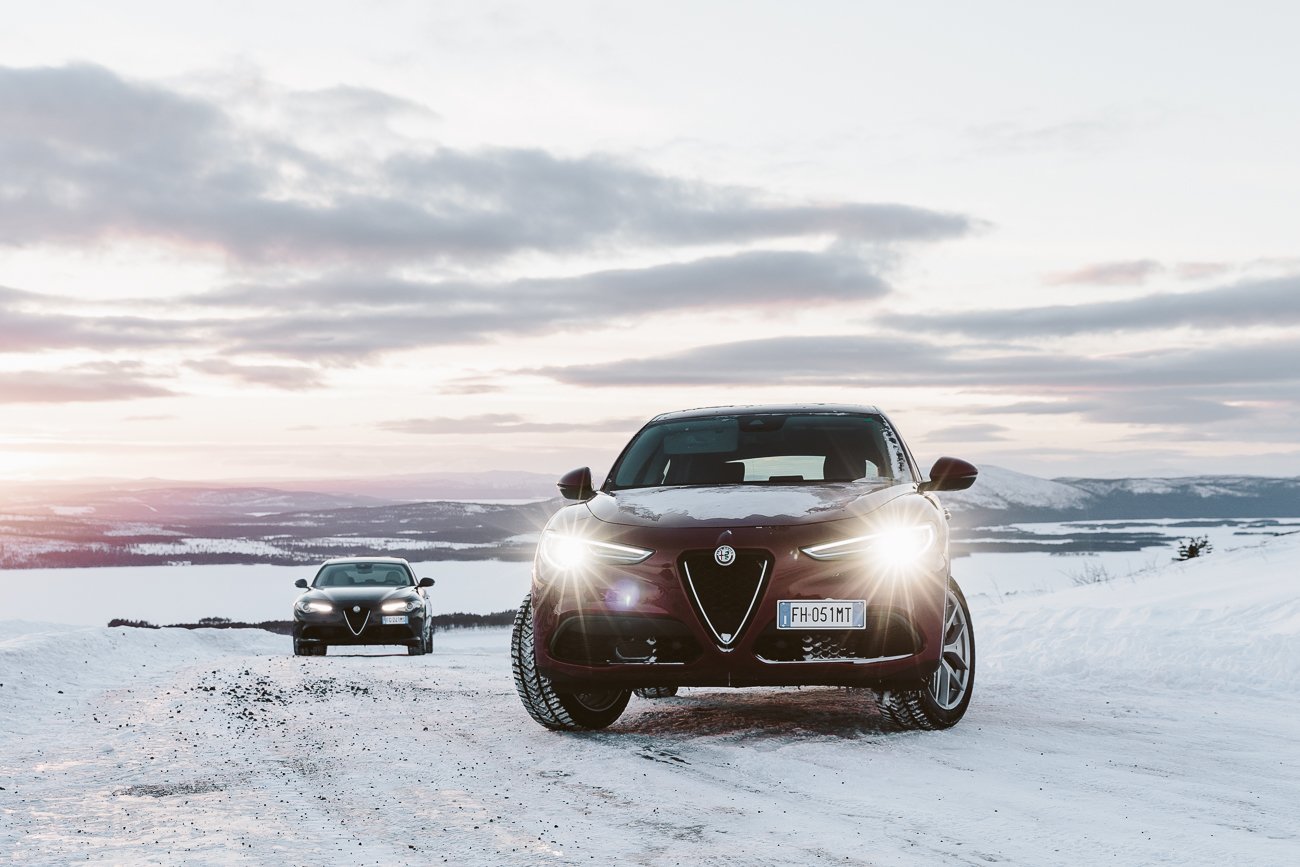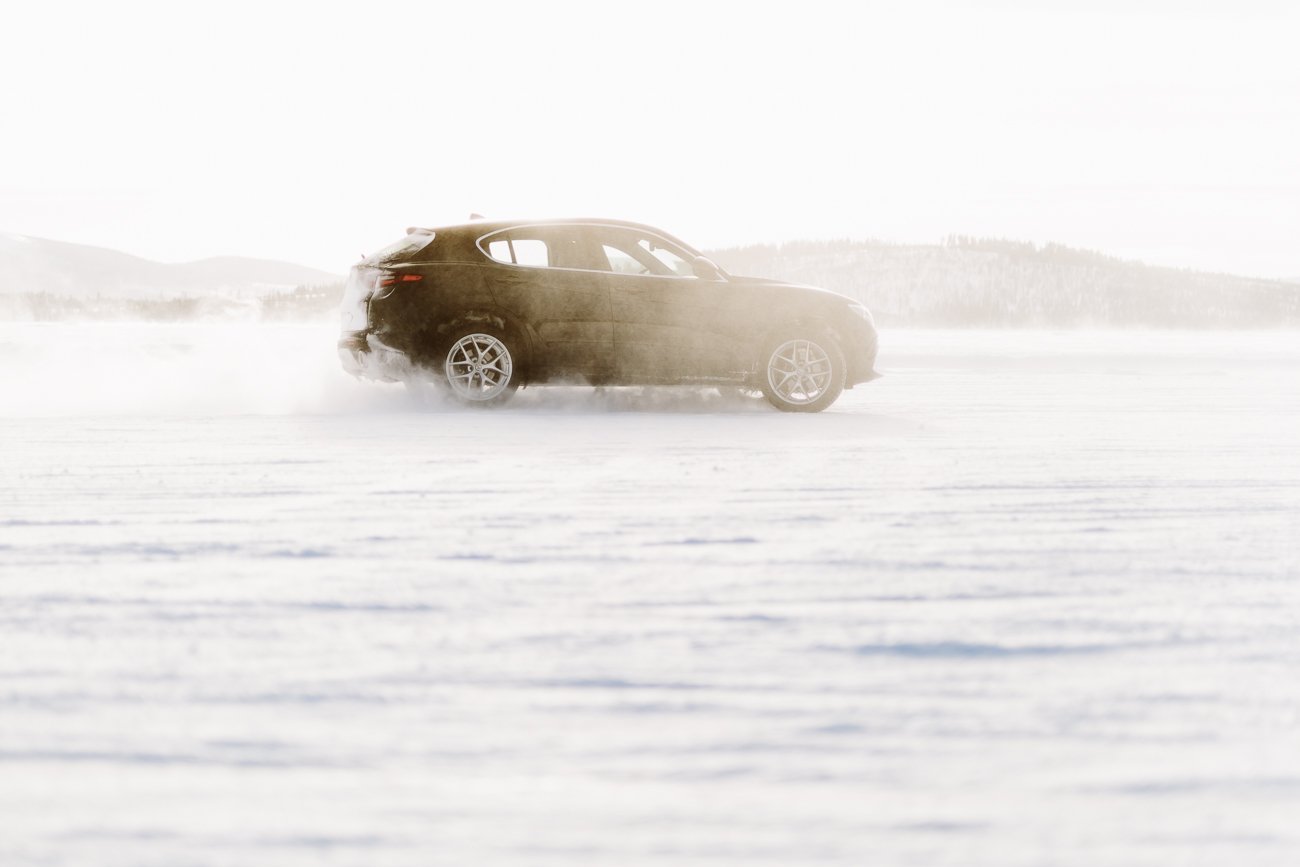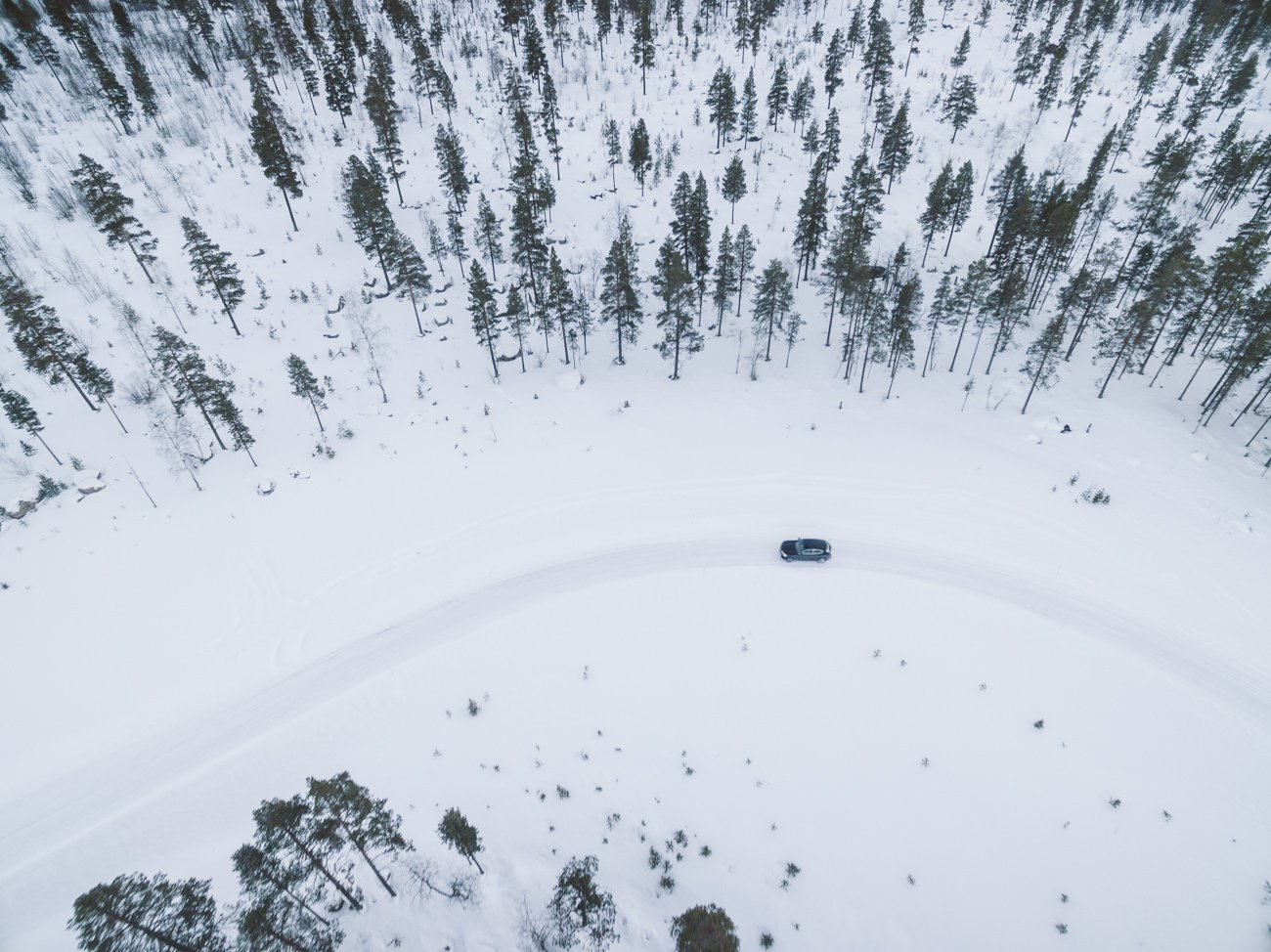 Thanks to Alfa Romeo and Bosch Italia for the invitation!