When it comes to Tuscany there are few places, that remain as original and untouched as the region of Pomarance. While cities like Florence, Pisa or Siena are well visited, this area of Tuscany attracts less tourists. We discovered the area of Pomarance during a 4 day tour with a Tuk-Tuk – which was quite an adventure!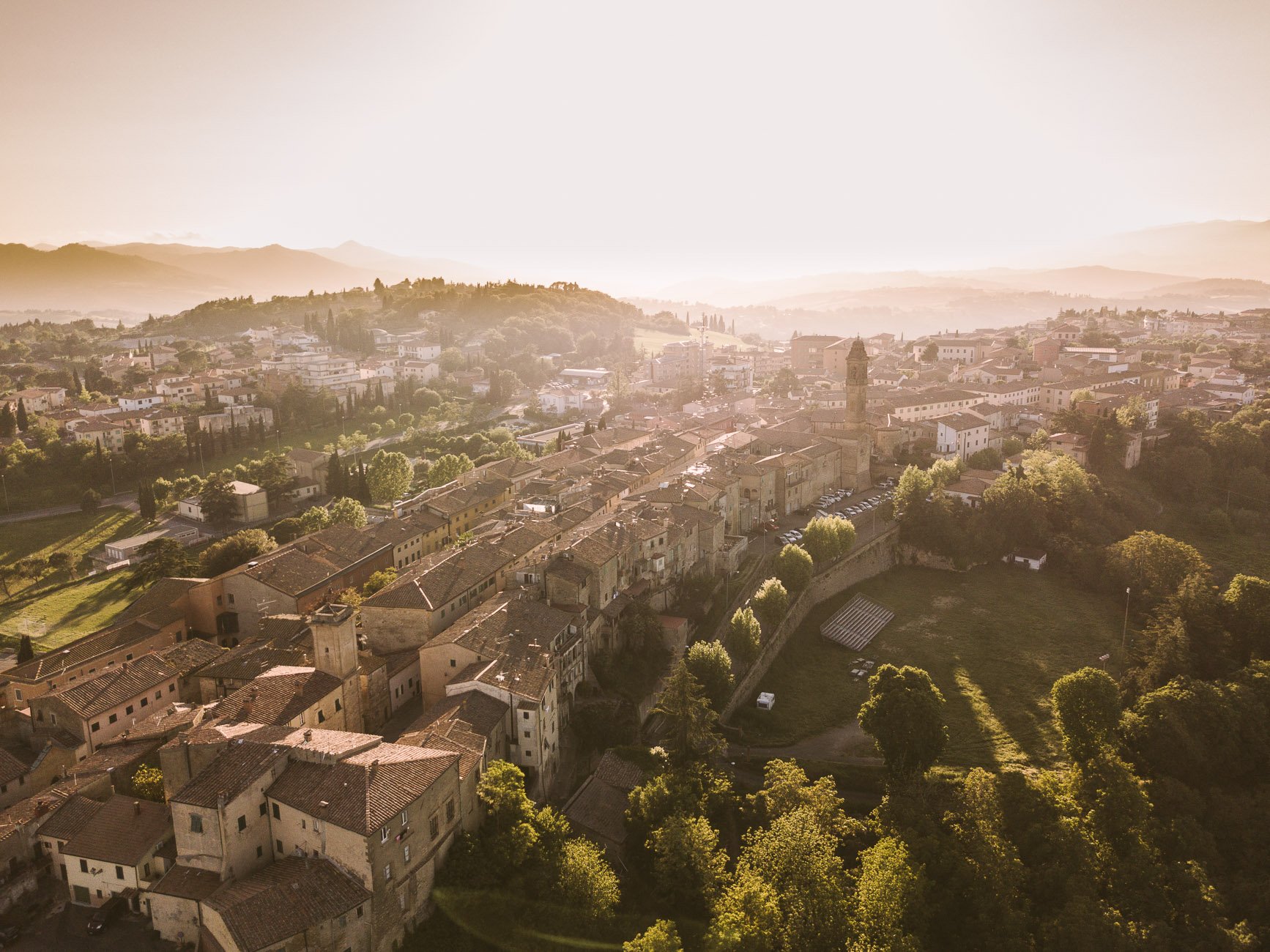 The village of Pomarance sits atop of a hill in Tuscany.
Why is Pomarance so quiet?
This might have to do with the lack of famous villages and sights in this region of Tuscany… Pomarance cannot boast with as much history and culture as other areas of Tuscany. But it's a perfect place for visitors searching for quiet and peace and the "real"  Tuscany.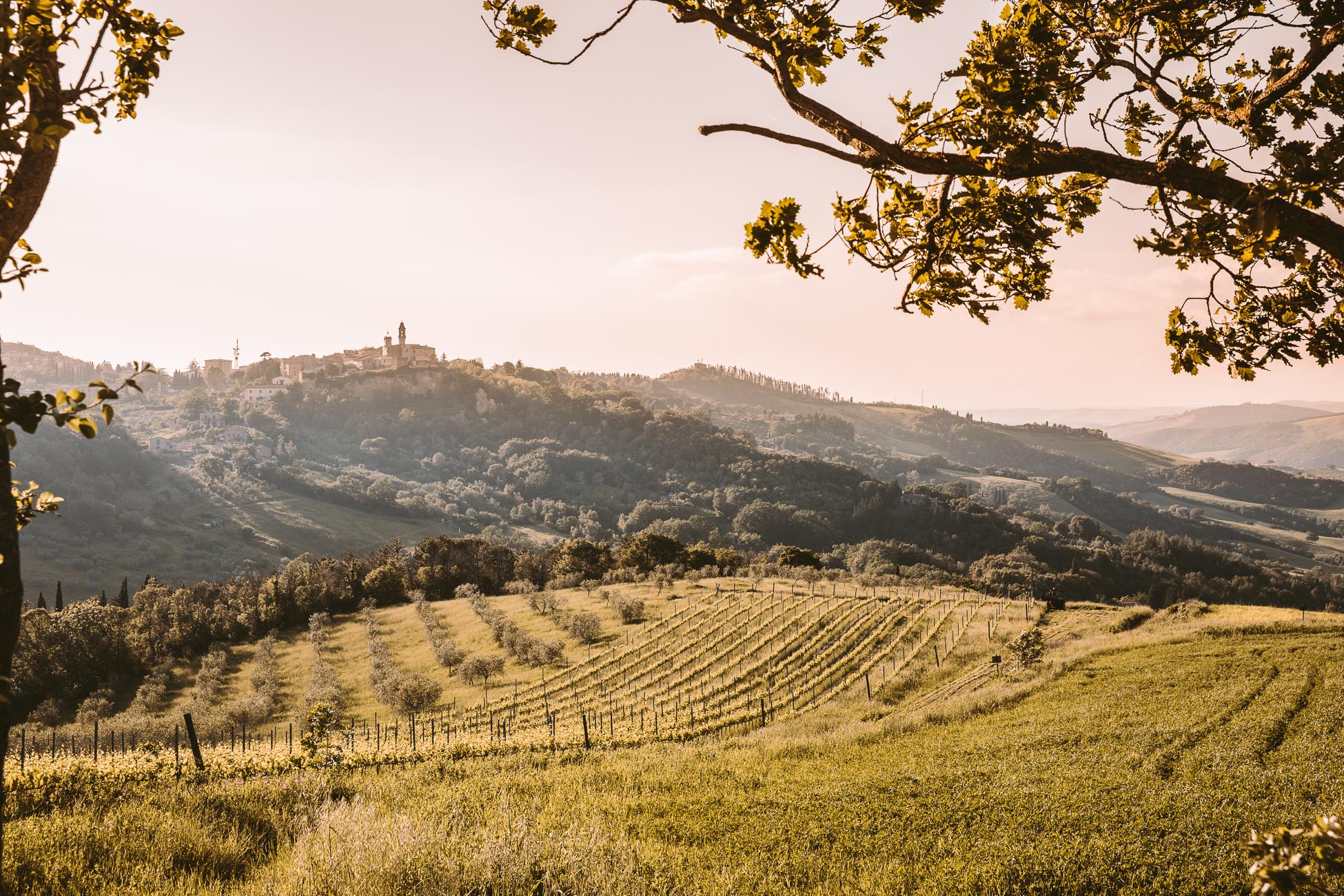 Views of the vineyards and the village of Pomarance in the background.
The region is located within the triangle of the 3 popular cities Florence, Pisa and Siena – which you can all visit during day trips from Pomarance. It will take you 1:15h to Siena (70km), 1:40h to Florence (95km) or 1:20h to Pisa (95km).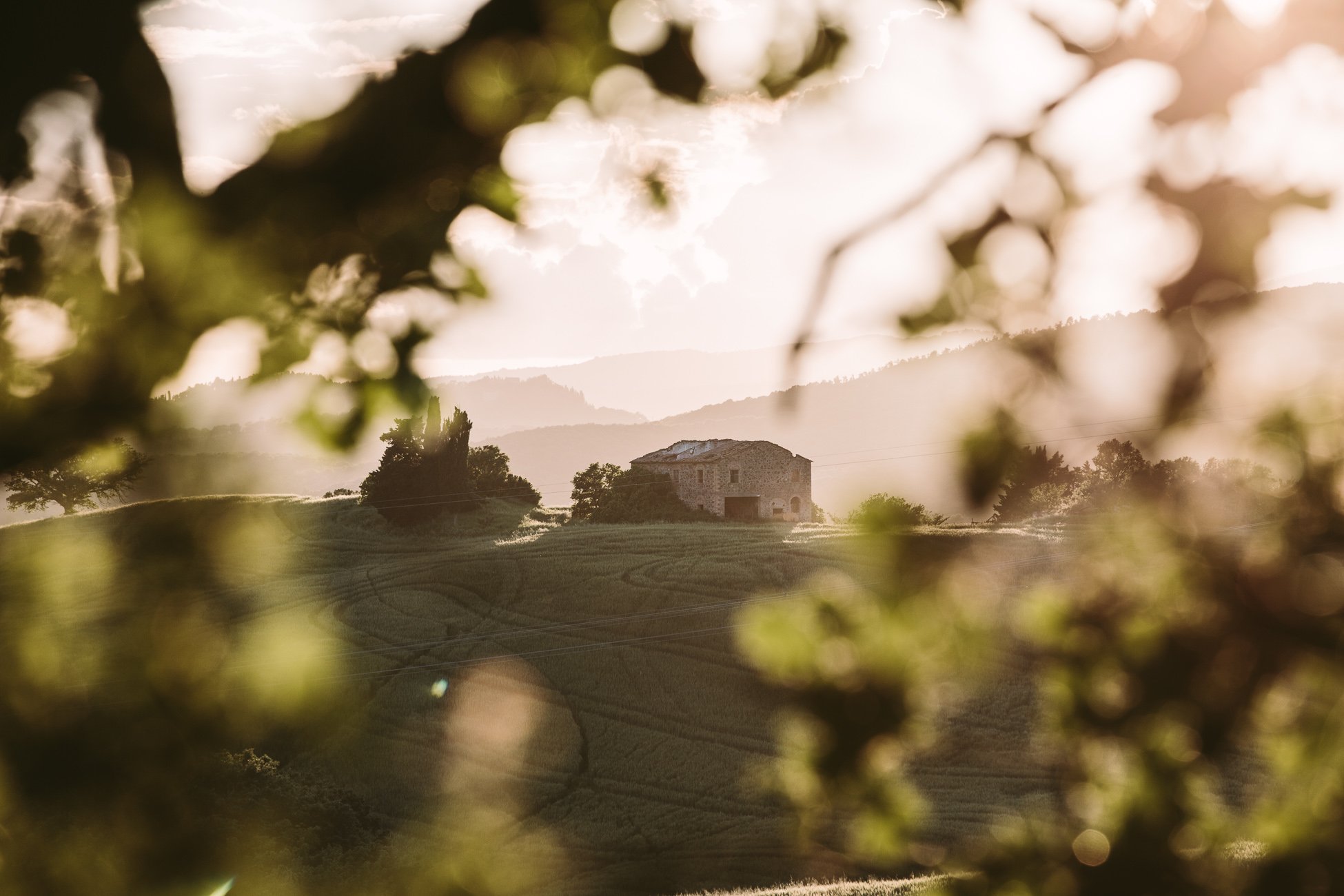 When you're in need of sightseeing & culture, you might have to leave the solitude of Pomarance for a day trip.
Even closer lies Volterra (0:28h, 22km) , which gives you a perfect dose of Etruscan & Roman history, sightseeing and the possibility to visit small Alabaster workshops and eat delicacies in one of the many bakeries.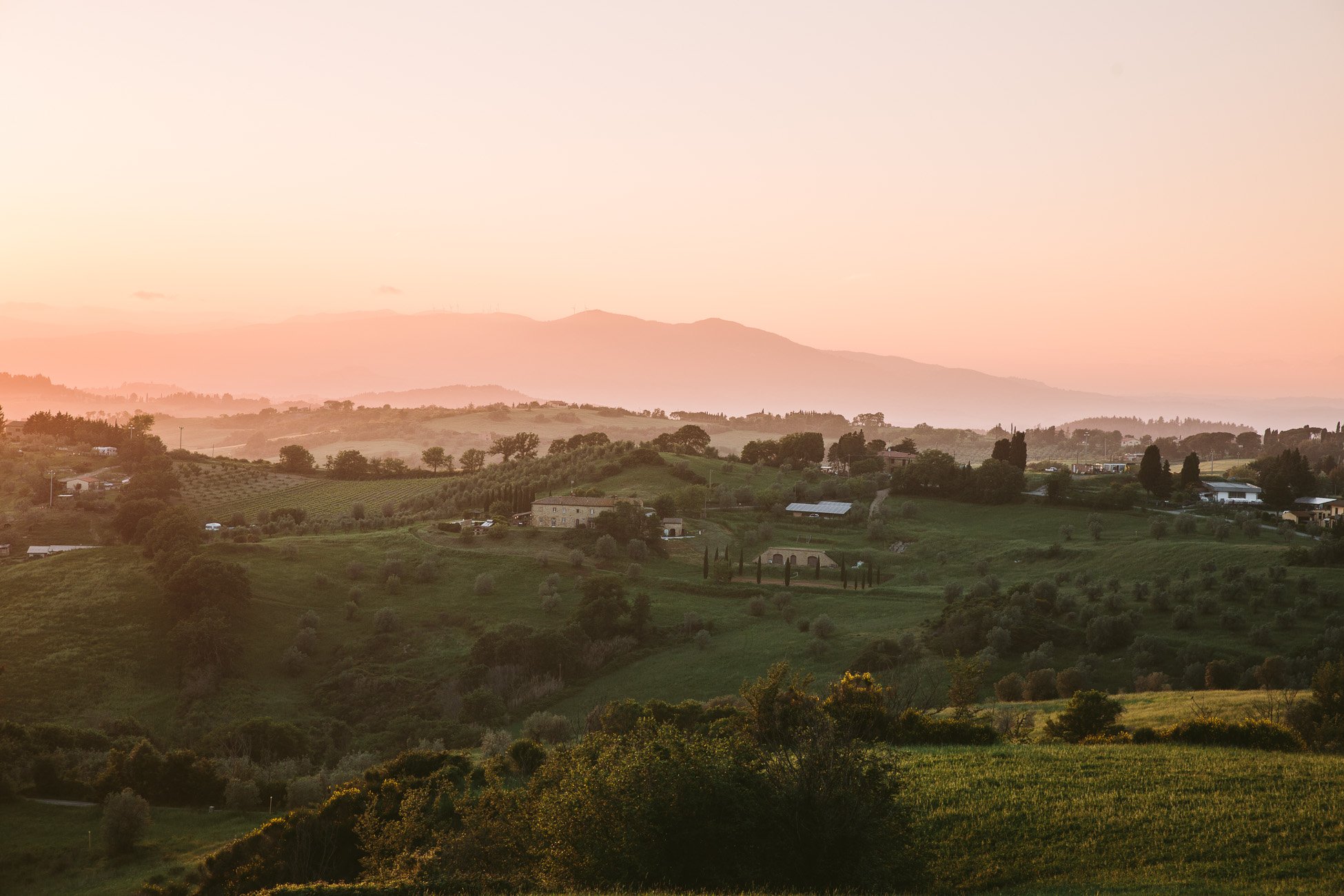 The rolling hills of Tuscany are best enjoyed in the solitude of a region like Pomarance.
The municipality of Pomarance includes the village of Pomarance with it's approximately 6.000 inhabitants and then the surrounding (even smaller) villages of Larderello, Libbiano, Lustignano, Micciano, Montecerboli, Montegemoli, San Dalmazio and Serrazzano. None of those are as famous as hill towns like San Gimignano in the neighbouring Siena province, but they all have their little stories to tell and things to see and visit.
Welcome to a Tuscan region, that is off the beaten path.
Welcome to Pomarance!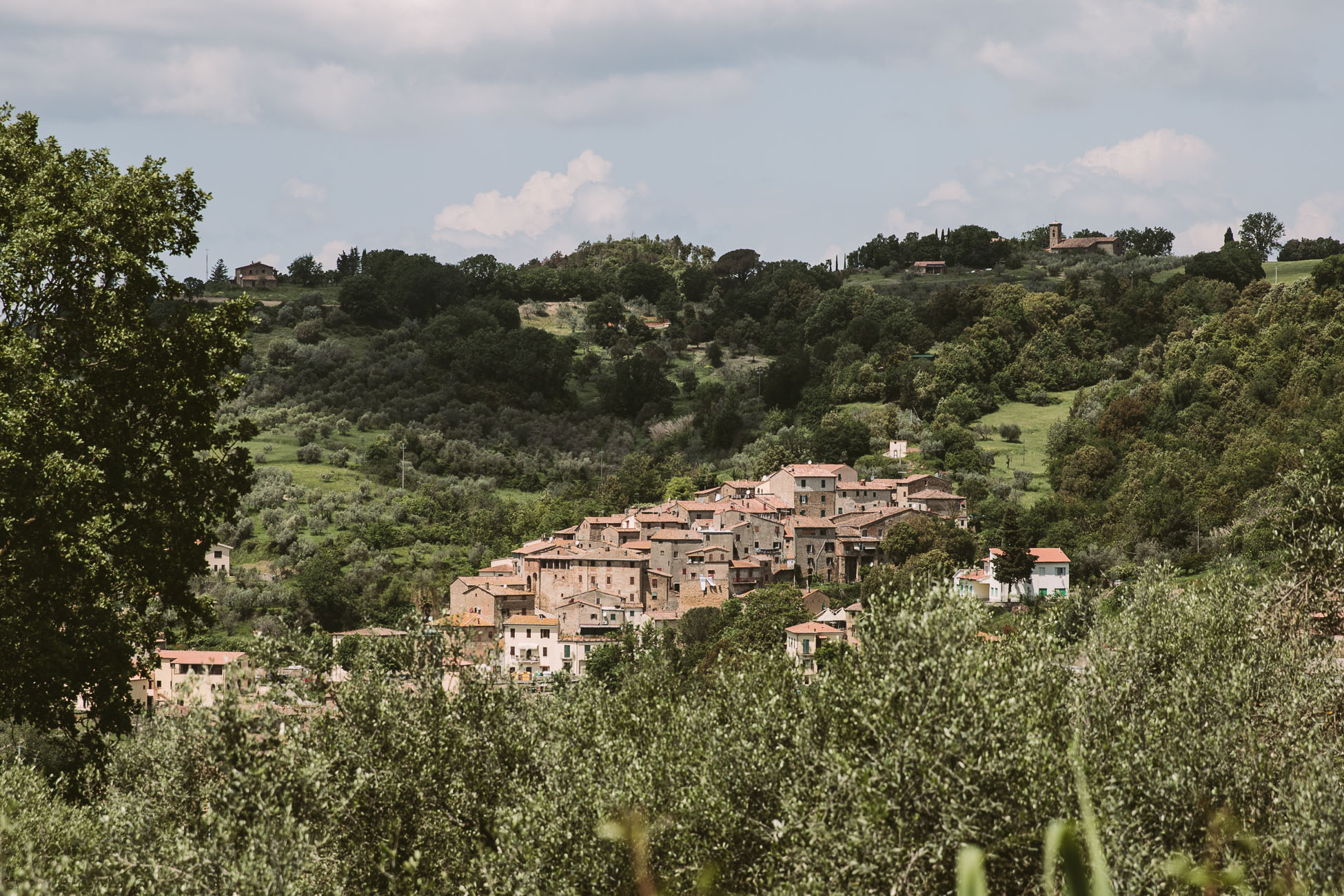 The village of San Dalmazio was our favourite little discovery in the municipality of Pomarance.
Where to sleep & eat: The typical Agriturismo
We were invited to discover Pomarance by the local tourism board and "Agriturismo.it" – which is a portal for farm and country holidays in all of Italy. These farmstays combine their agricultural work with an added hospitality business, usually offering just a few rooms, local self-made food & products like olive oil, cheese or wine. Staying in an Agriturismo is the right choice if you're looking for tranquility and quiet, but also an insight into the original Tuscan way of life!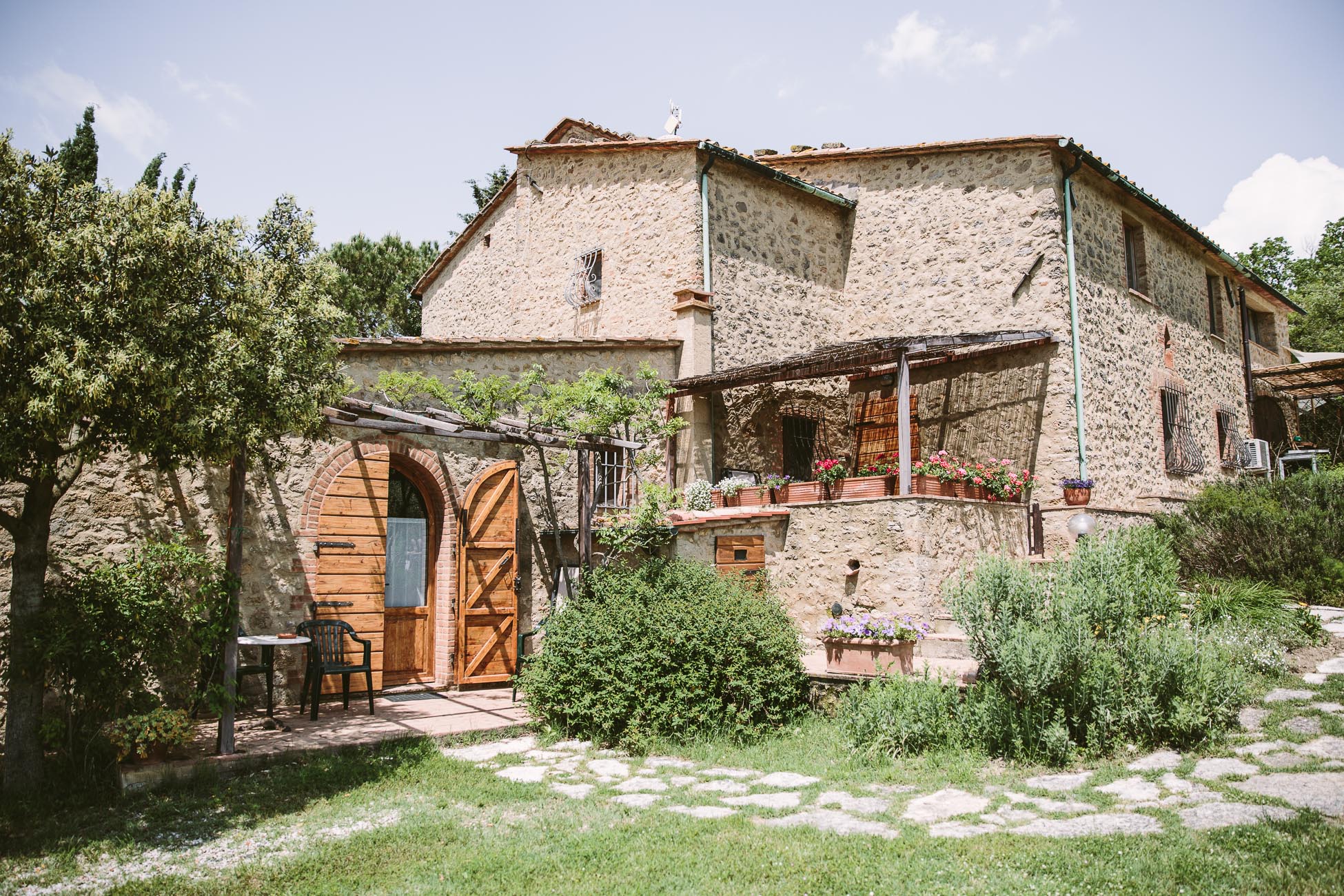 Pomarance is the right place if you're looking for tranquility and relaxation.
Especially when you stay at an Agriturismo.
Opening up one of those farmstays is bound to a legal framework in Italy – which means there are certain rules that owners of Agriturismi have to follow. One of them being that they have to run a farm (duh!) and that they also have to serve mainly their own self-made or regional products when it comes to food for their guests.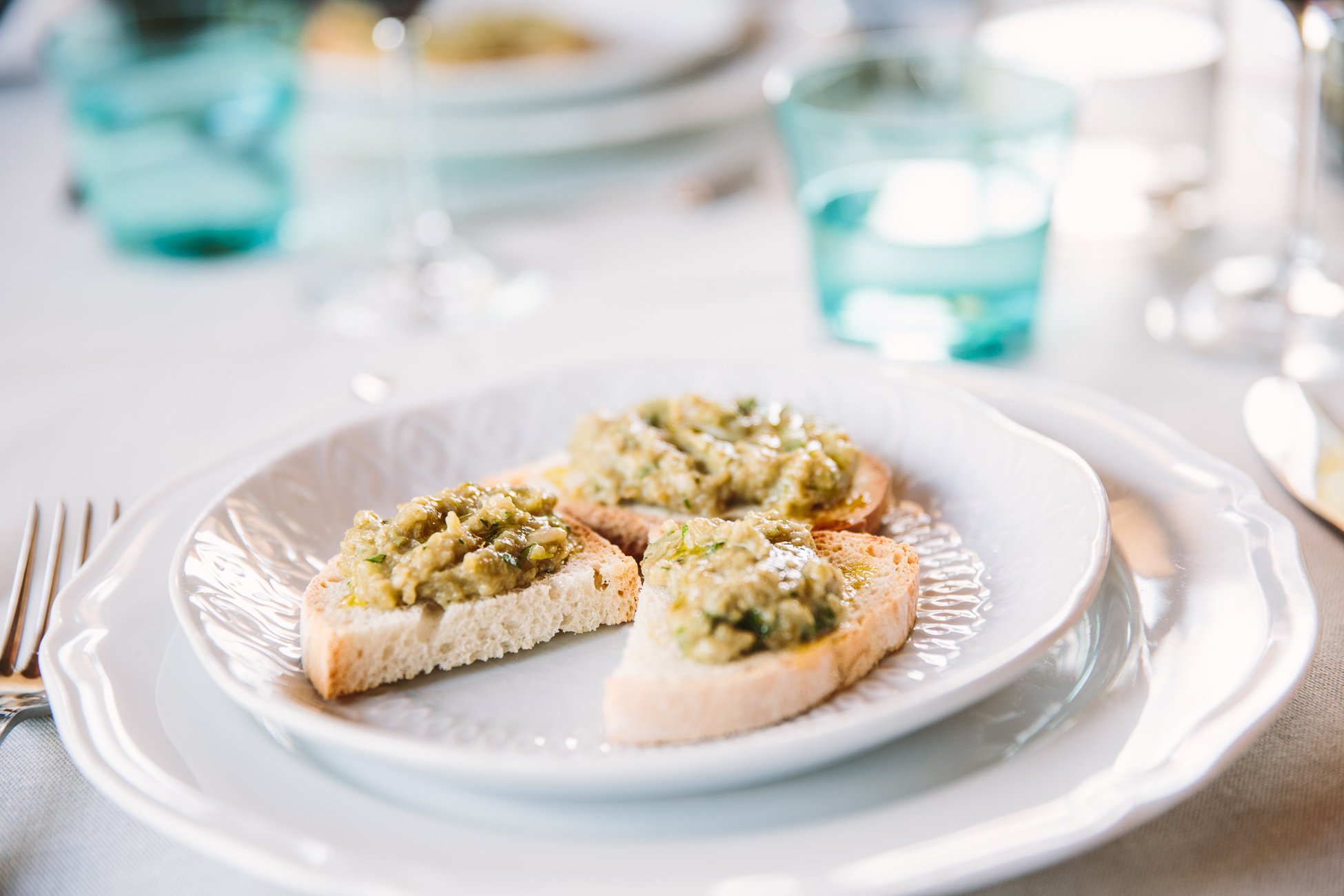 Guests of Agriturismi get spoiled by delicacies like homemade artichoke spread with self-made olive oil.
Farmstays can be simple or luxurious – depending on your preference – but they always follow the same specific set of rules. During our stay we got to visit a few different Agriturismo farms in the area of Pomarance – more about them at the end of this post!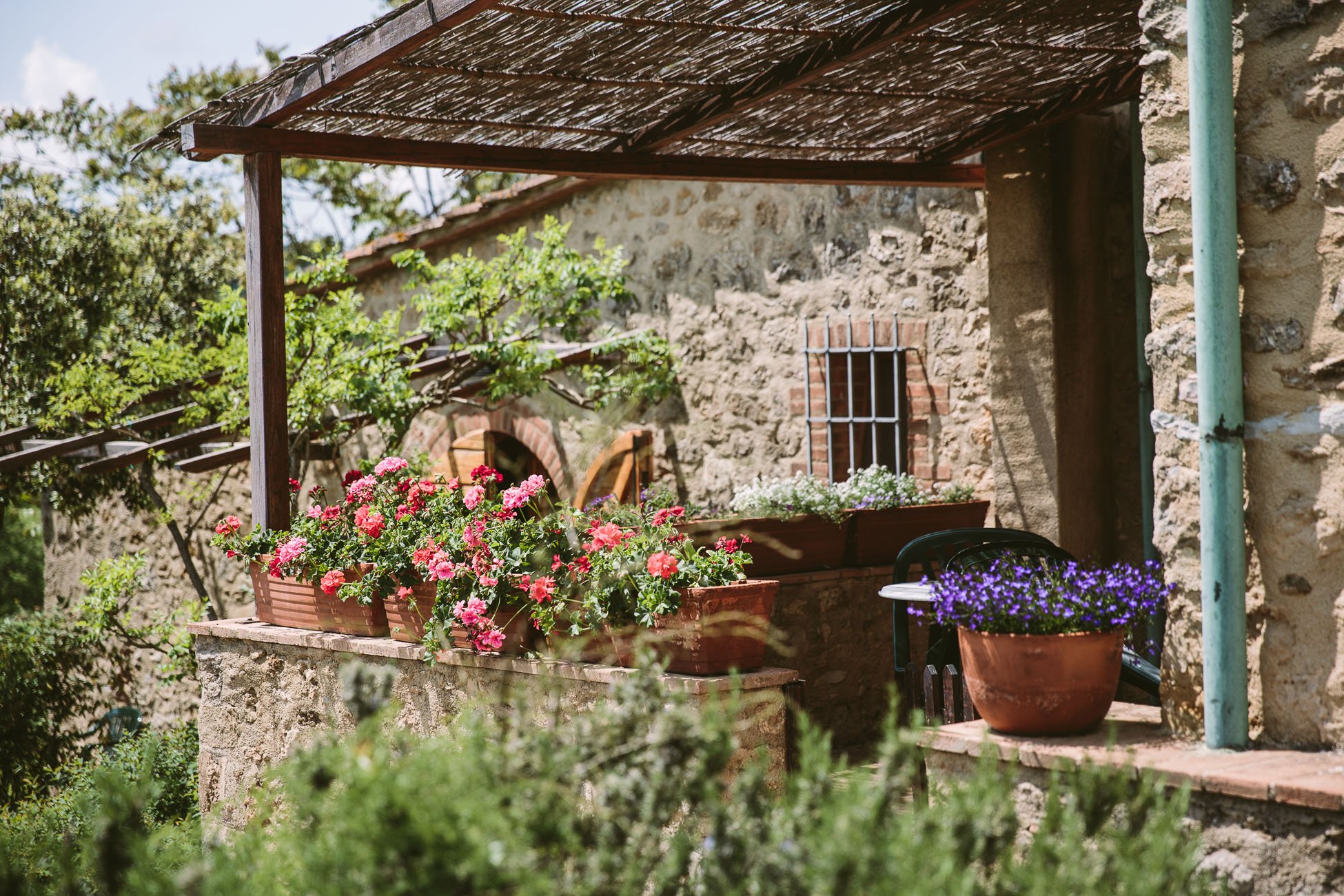 We loved the local charm of the Agriturismi at Pomarance.
How to get around: The Tuk-Tuk
Now comes the fun part! We didn't rent a car, no – we drove around in a Tuk-Tuk! The company "The Gira", who we worked together during this trip, specialises in these kind of adventure trips. And it truly is an adventure! This is nothing for people with back problems or people who travel with huge pieces of luggage… 🙂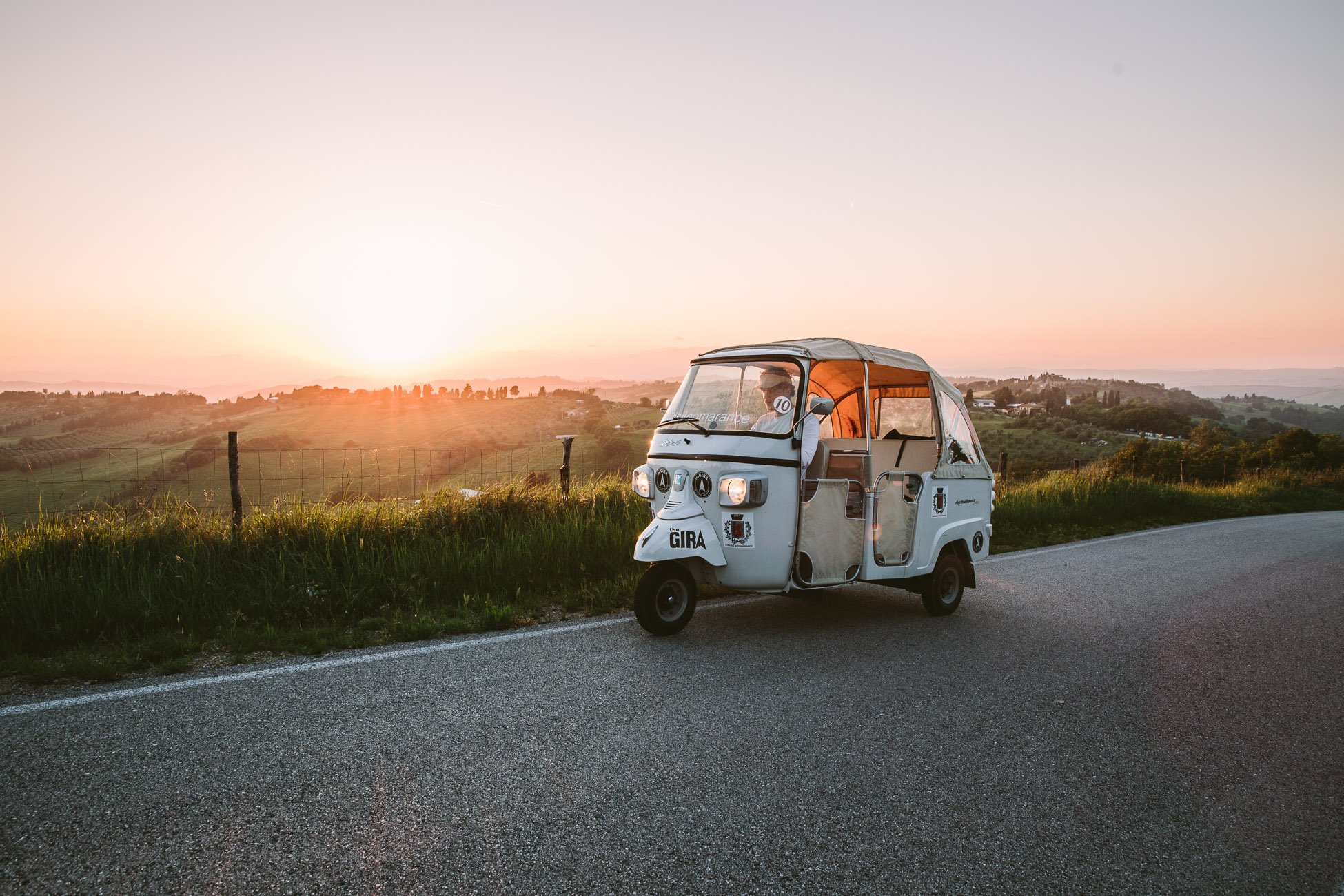 On the road with our Tuk-Tuk in Pomarance at sunset.
We had never before driven anything similar – not even a Vespa – so this was quite exciting (well, honestly a bit nerve-wrecking) at first 🙂 But after a short lesson on the parking lot of the airport of Florence we got the hang of it quite quickly.
Driving the Tuk-Tuk was fun – after a first nerve-wrecking lesson at the airport.
Driving around in this Tuk-Tuk is (weather-permitting) really fun! May is usually an incredible time to visit Italy, but we weren't really lucky and also caught some rain showers. But we made the best of it, bought rain covers in Volterra and even took our Tuk-Tuk out in the rain. But it's obviously more fun on sunny days when you can open the rooftop!
Once you get a hang of the Tuk-Tuk you won't want to trade it for a regular car anymore.
With the Tuk-Tuk you can easily find parking spots (even in the small villages in Tuscany), hop in and out wherever you find a nice location and attract many smiles along the way 😉 Italians love their Ape and we honked back at every smile and wave we got on the streets! It's truly a nice feeling to explore Italy in an original vehicle.
We took the Tuk-Tuk on rides through small alleys in the villages, but also over the hilltops of Tuscany.
At the end of this blogpost we'll give you a few tips when riding a Tuk-Tuk!
The perfect traveler type for Pomarance
Basically you're a perfect match when you like it calm and quiet and prefer to spend your days either relaxing or getting in touch with Tuscan traditions, that are still kept alive. Pomarance isn't the place for a lot of history or sightseeing, but rather to stay at an Agriturismo and learn about traditional practices such as baking Tuscan bread or biodynamic farming of semolina to make pasta.
Pomarance is a cute village, but there isn't a lot to see or do.
Which maybe is a good thing 😉
What you need to know about Pomarance
As always, it's not all gold that glitters. The area of Pomarance has something very special, that is also at the same time kind of a sore to the eyes (and noses) of visitors: Heavy geothermal activity! What sounds threatening at first is actually what makes Pomarance world-famous: The region harvests energy from the geothermal hot springs in the ground.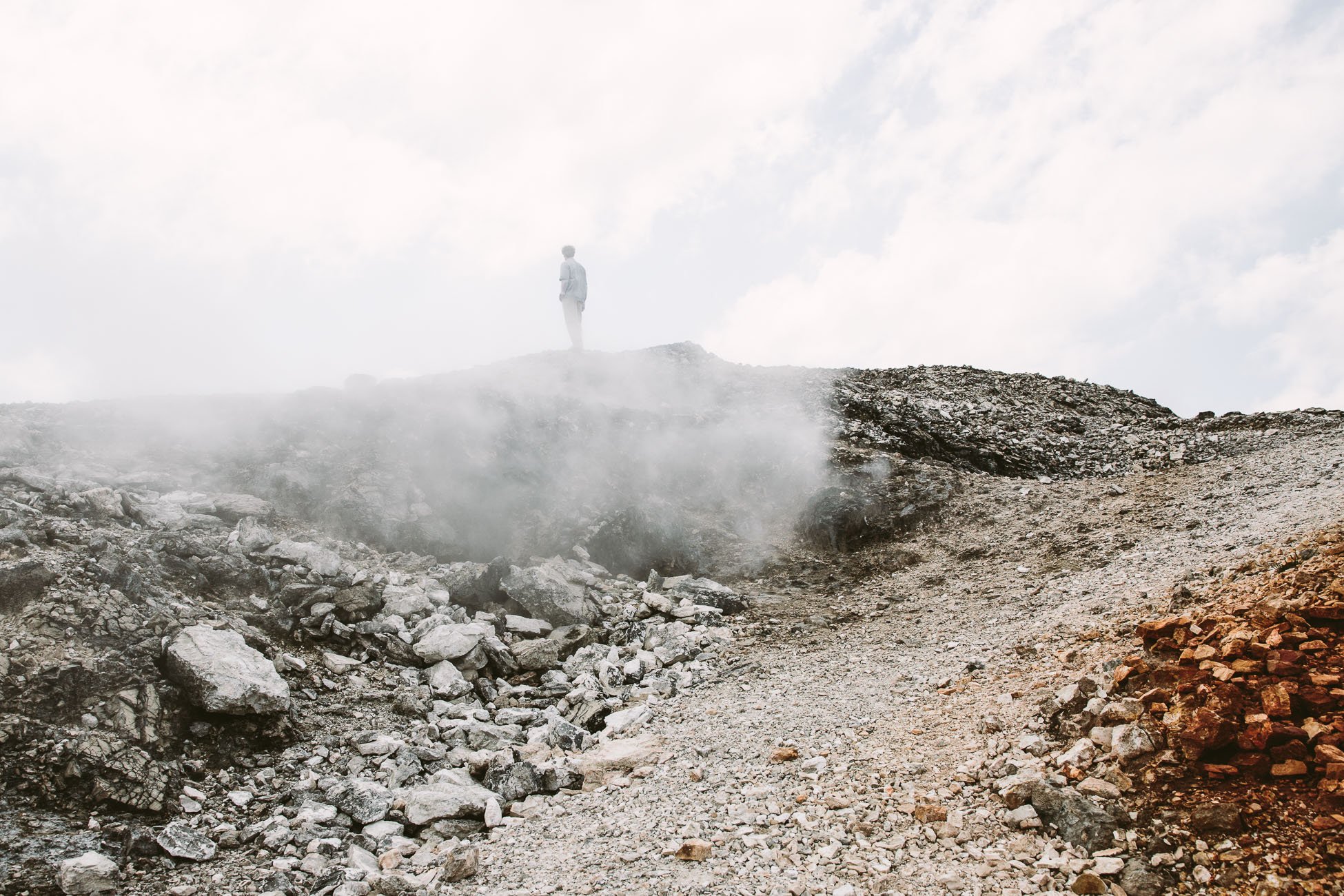 Hot sulphur-heavy steam is coming from the ground near Larderello.
The amount of energy that is produced in Pomarance equals a third of the total energy demand of the whole of Tuscany. Scientists and energy specialist from all over the world come to the village of Larderello to learn about the usage of geothermal energy and to visit one of the 37 power plants.
Not quite the sight every tourists hopes to see during a visit of Tuscany though…
Yes, you read right, 37 power plants! And this is what can also lead to some confusion amongst visitors. Some of the power plants look just like nuclear towers, although they are just cooling towers used to cool down the water after it has been used to create the geothermal energy. It's all green energy, but it surely doesn't look so appealing at first.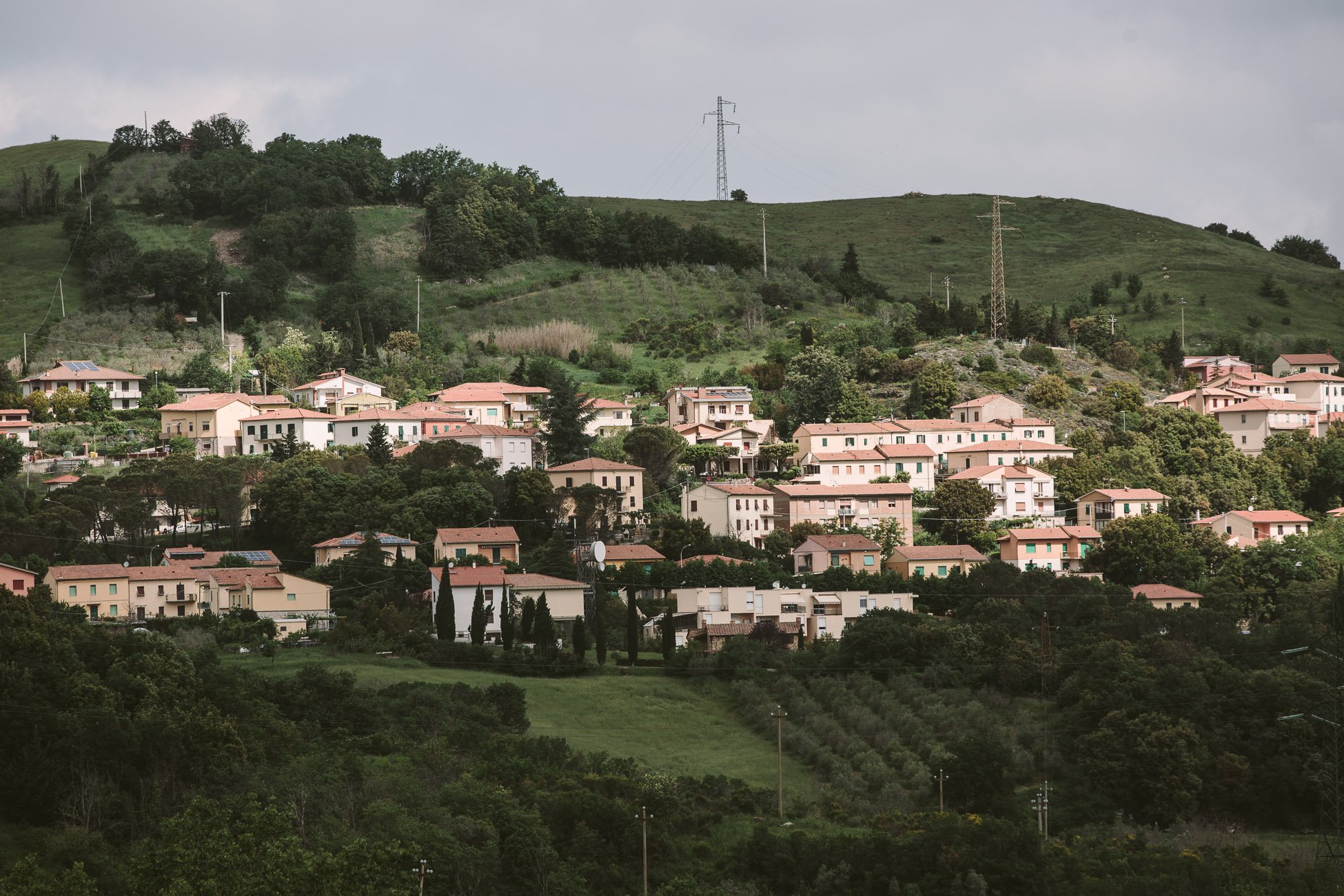 Larderello probably also has more power lines than any other village in Tuscany…
We did visit Larderello – the village that is the source of all the geothermal activities in the area. Here the Romans already enjoyed the hot springs and Sulphur baths, but nowadays it's not as romantic anymore. The landscape is covered in power plants and metal pipes that run through the hills. We suggest you only visit Larederello when you're interested in geothermal activities and energy production, but otherwise skip this village 😉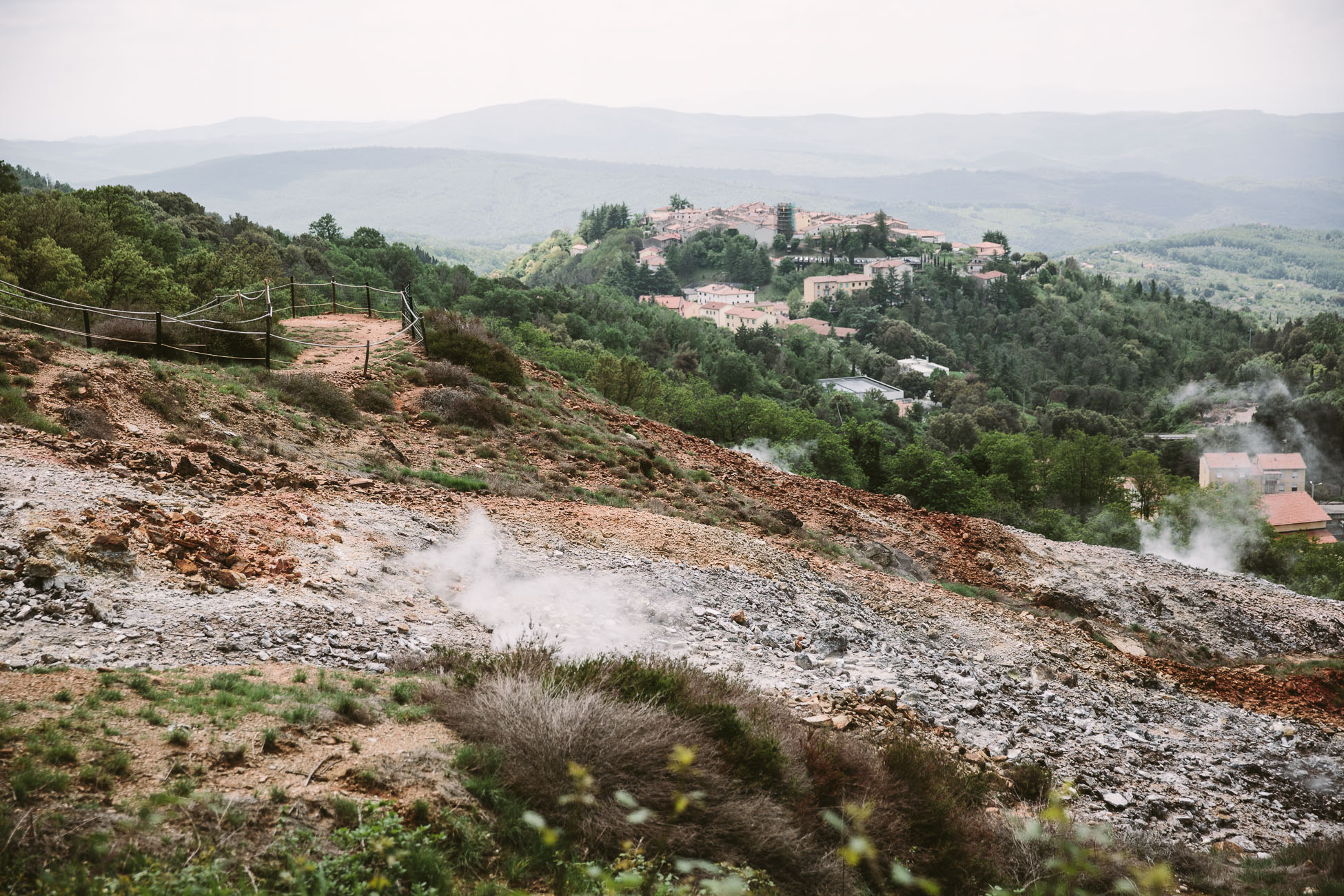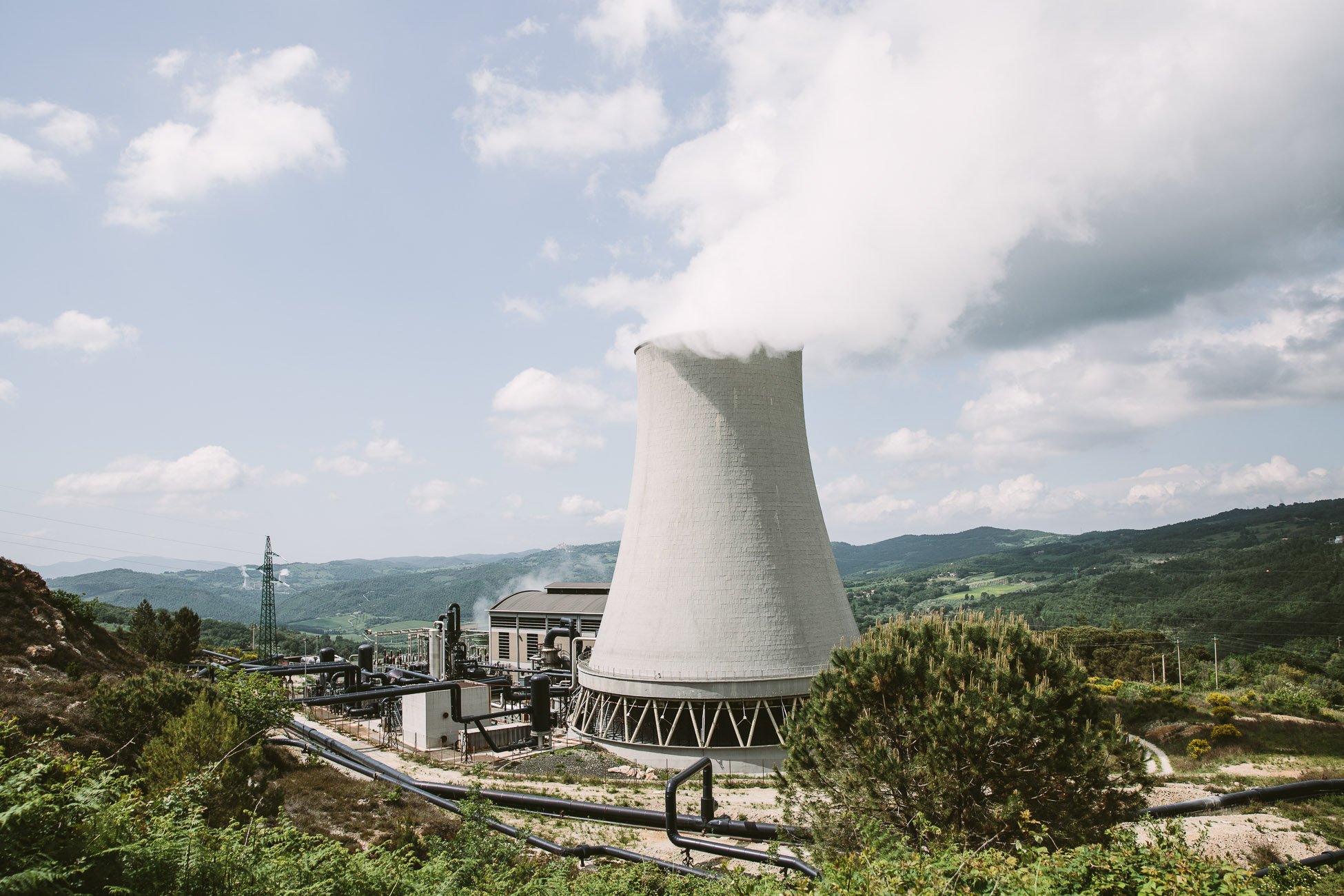 If you're interested in geothermal activities and green energy production – Larderello is the place for you!
What to do in Pomarance
As stated above, Pomarance is the perfect place for a relaxed holiday. If you still want to fill your days with more than just sunbathing, eating and sleeping we have a few suggestions for you. We will give each of them a ranking, just so you'll get a little insight into the excitement level of these activities 😉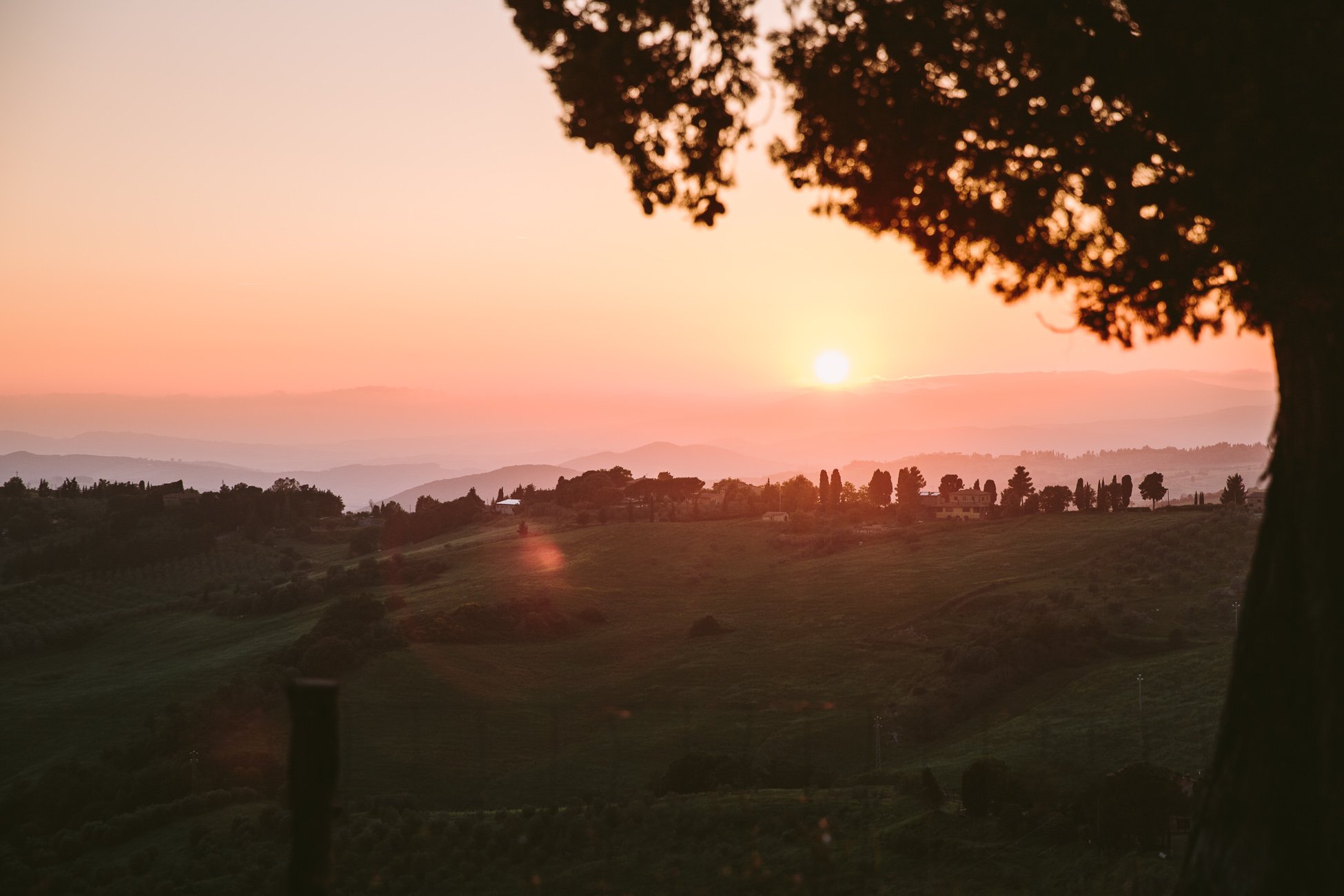 Pomarance is best enjoyed in a slow pace… following the rhythm of the sun, eating and simply relaxing!
1. Visit the sleepy village of San Dalmazio
This is worth a short stop along the way! Just stroll around through the steep (and slippery) paved alleys of the village and enjoy to get a peek into the daily life of Tuscans. If you'll be here around midday the streets will be filled with the smell of freshly cooked pasta… 🙂
Excitement level: 2 out of 5 points
Beauty level: 5 out of 5 points
Time needed: 30 minutes
San Dalmazio was our favourite village!
These small alleys are made to wander around and just loose yourself into the Tuscan way of life.
2. Go on a bike or e-bike tour of Pomarance
We went on an e-bike tour (yes, I know – we're lazy…). But the area of Pomarance is quite famous for it's biking, as the volumes of traffic are super-low here (remember, this is the quiet part of Tuscany). Therefore bikers can enjoy the up and down of the Tuscan hills, without being in constant fight for space on the streets.
Excitement level: 3 out of 5 points
Beauty level: 5 out of 5 points
Time needed: depending on your activity level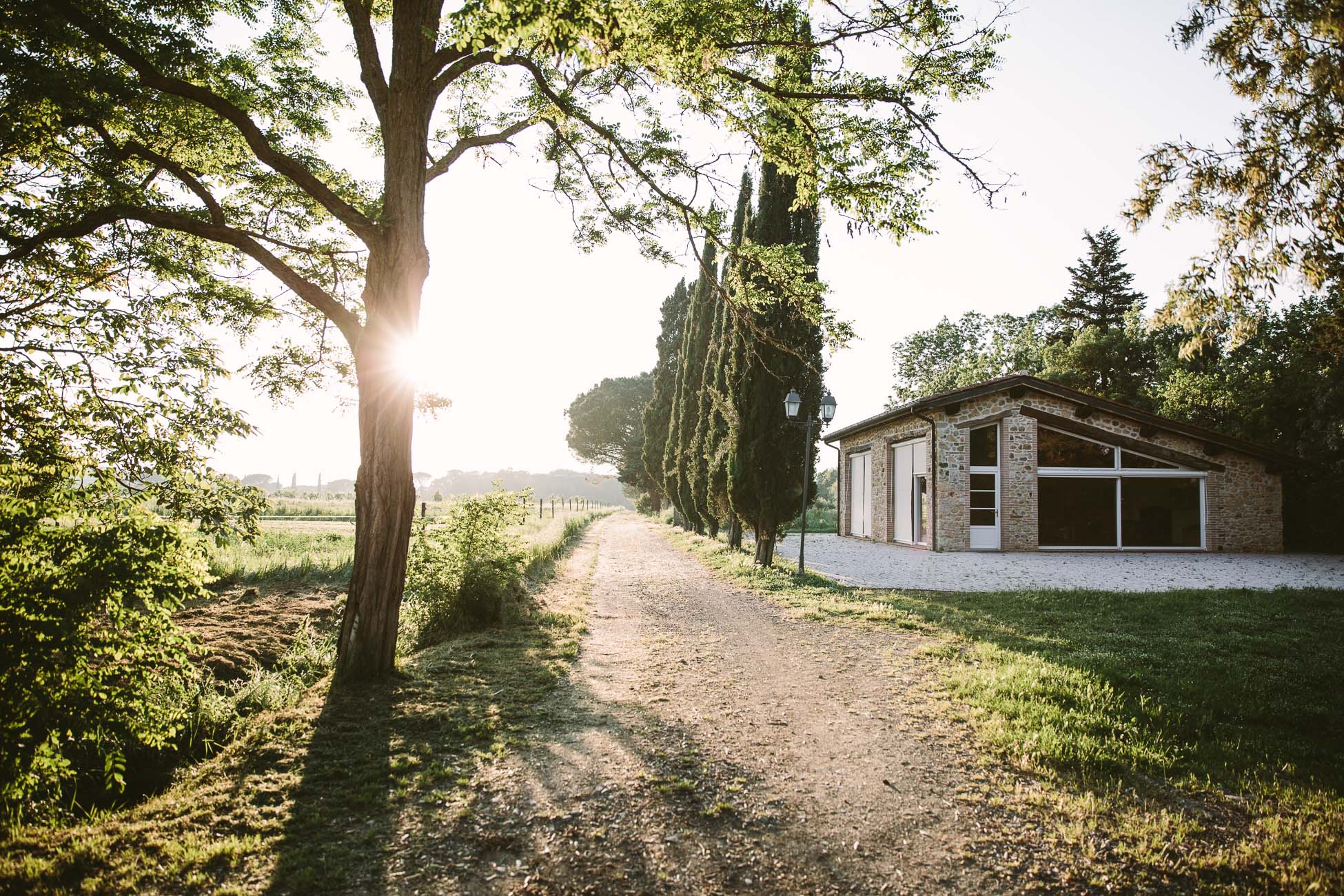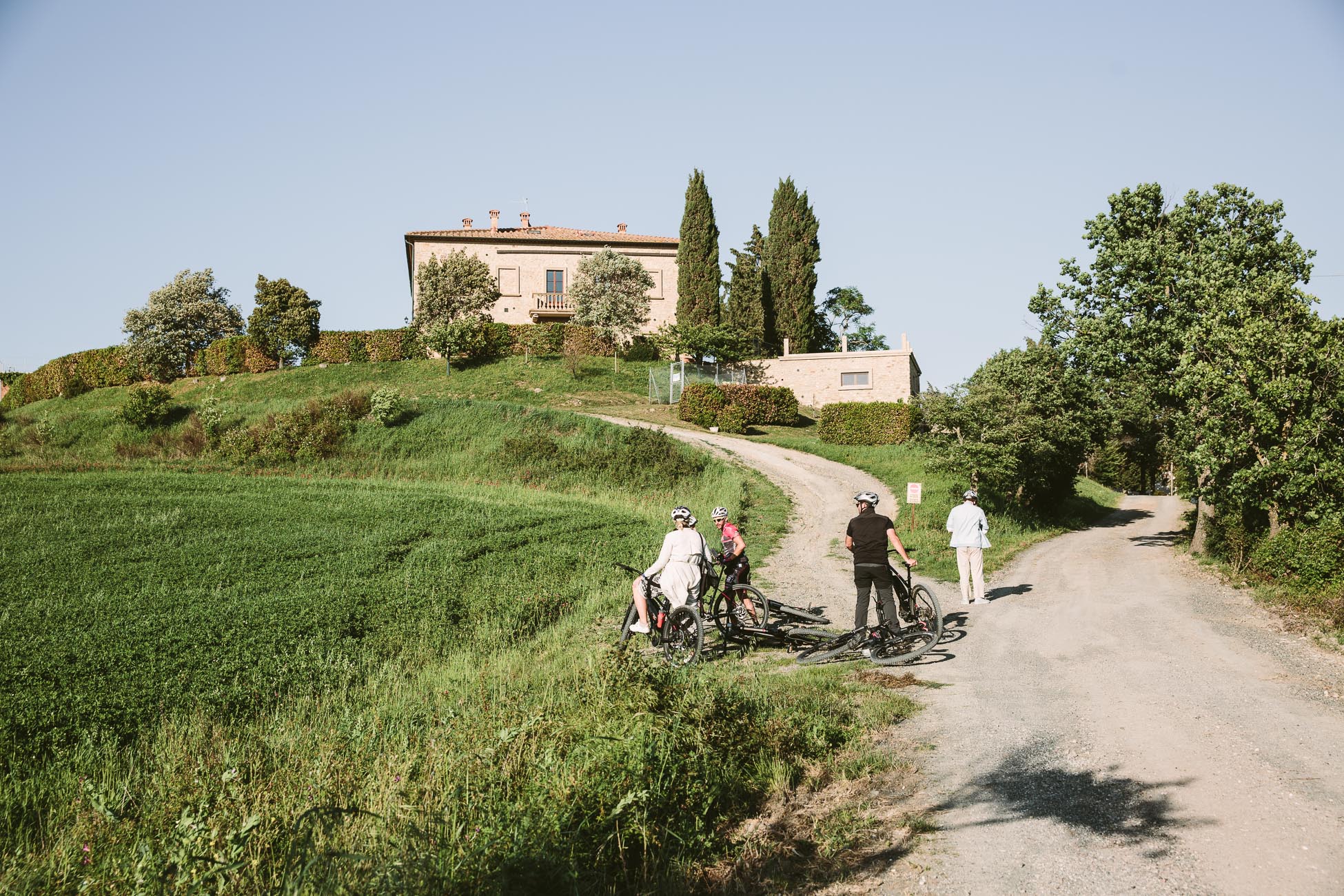 The empty paths and rolling hills of Pomarance are perfect for bike enthusiasts!
3. Ride a horse into the sunset at Santa Barbara
In Pomarance there's a horse riding center with some beautiful paths in the surrounding woods and hills. We recommend to come late in the afternoon and enjoy the views of the sun slowly colouring the Tuscan hills in all golden tones imaginable.  Just be warned – Maurizio, the owner of Santa Barbara Ippico center – only speaks Italian and French. But the language of the horses is universal anyhow 😉
Excitement level: 3 out of 5 points
Beauty level: 5 out of 5 points
Time needed: depending on your wishes
Our guide Maurizio on his horse and me on "Orlando", who had just won a silver medal in a competition the day before!
Further activities in and around Pomarance
The above listed were our three favourite activities during our visit in Pomarance. Other activities included visiting the geothermal museum (not too exciting) and some geothermal springs (well, let's say they smell ;)) and a steam demonstration in and around Larderello.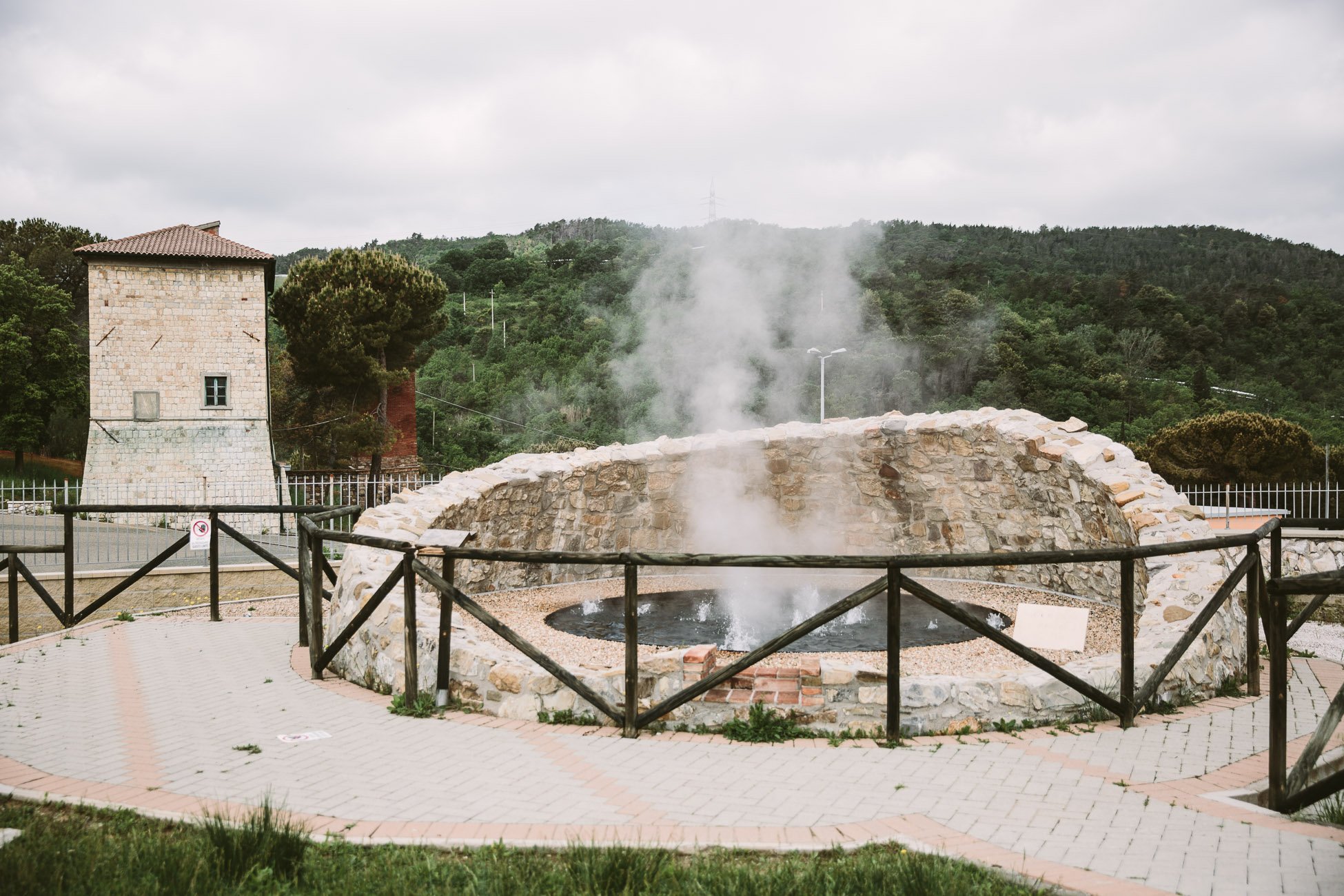 Geothermal museum in Larderello
In Pomarance we visited the historic palazzo called "Casa Bicocchi". It is in it's original state with all the furniture and decorations, but it's all quite dark and dusty.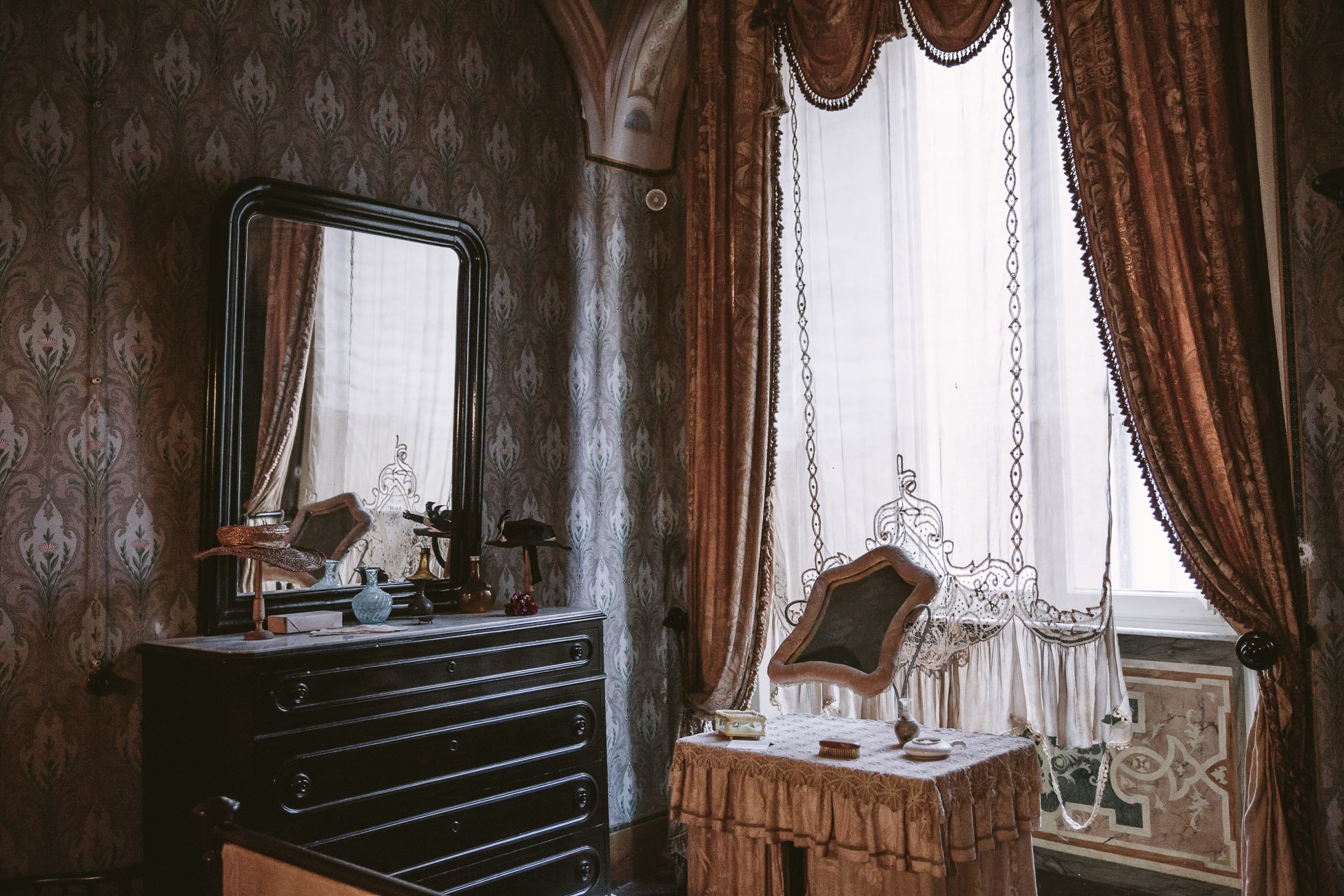 Casa Bicocchi in Pomarance
We also hiked up to "Rocca Sillana" (a medieval castle, that was later used as military fort) and visited the small beer manufactory called "Vapori di Birra" in Sasso Pisano.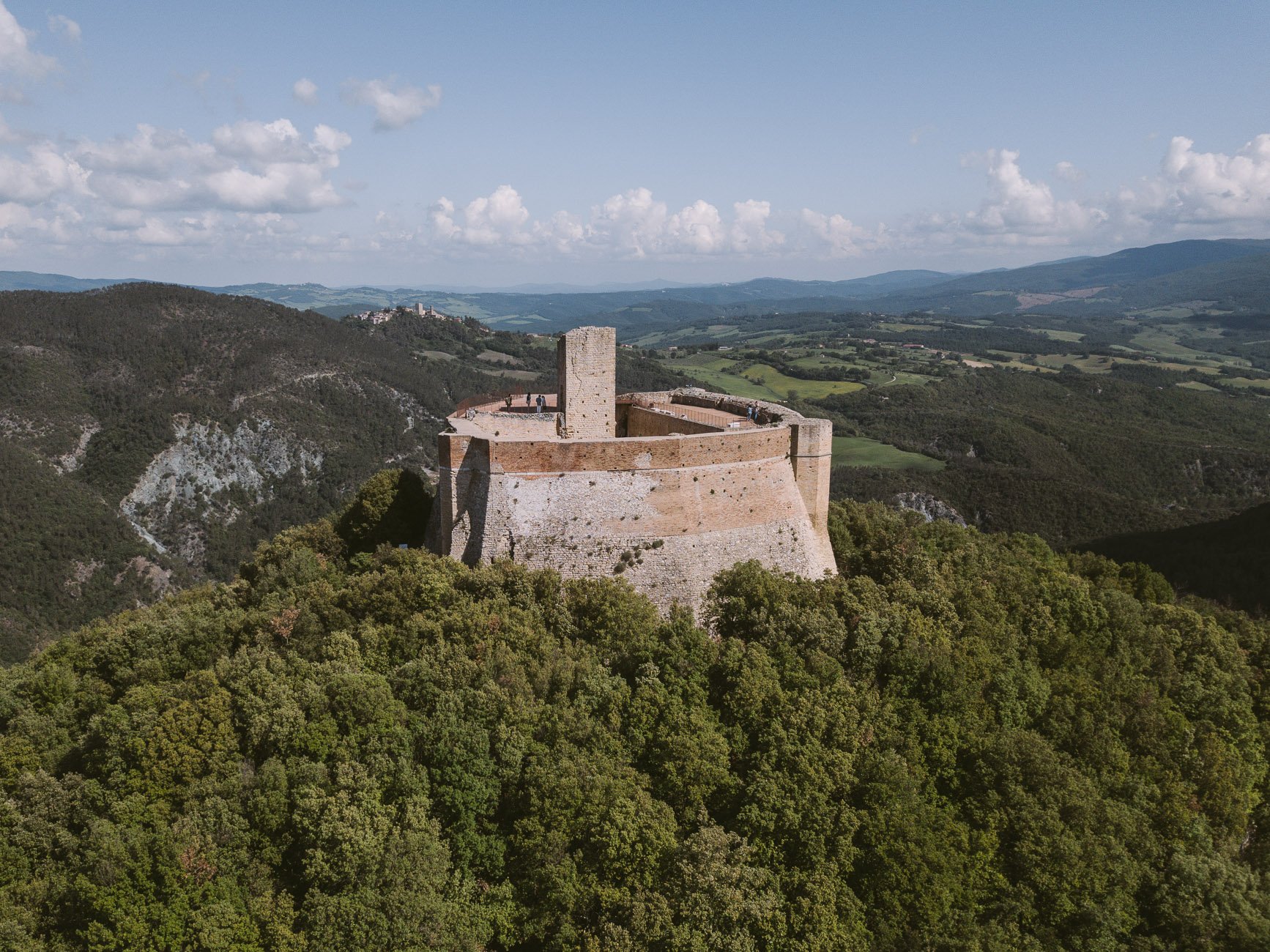 Rocca Sillana castle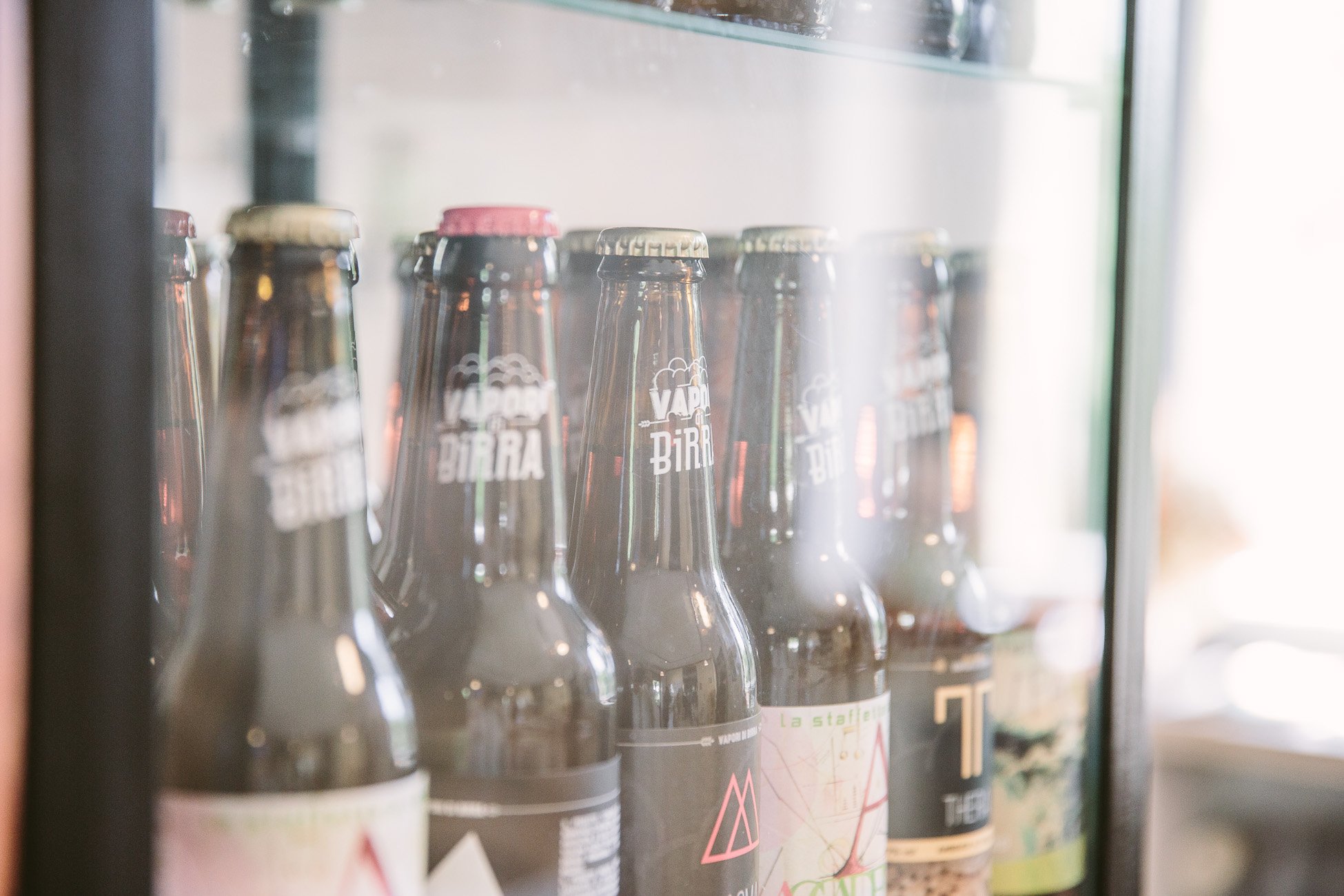 Vapori di Birra in Sasso Pisano
Last but not least we got a tour of one of the last wood-oven bread bakeries in Tuscany named "Pane di Montegemoli" and were invited to taste the fresh, warm bread (which still lacks salt when you're asking us ;)).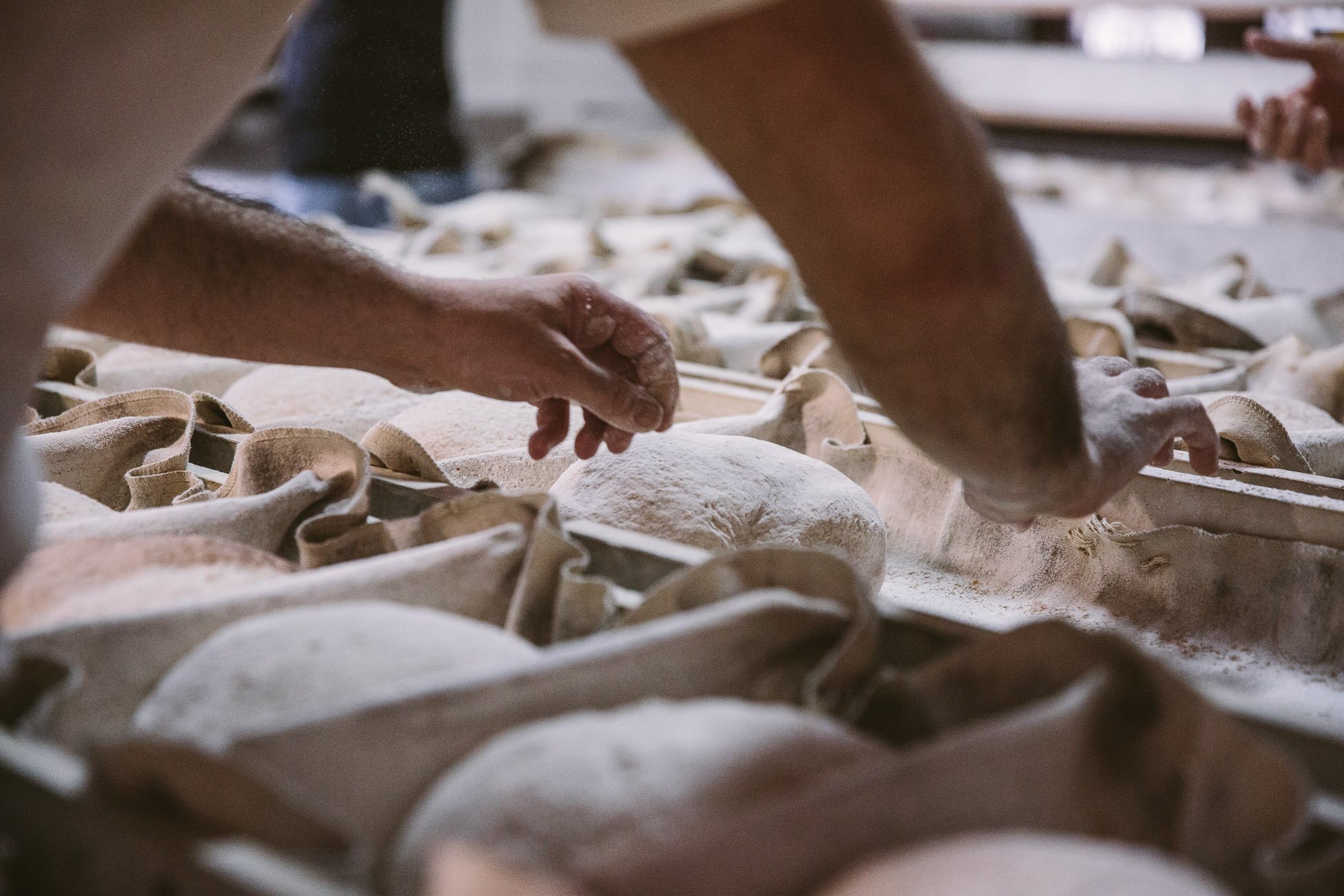 Pane di Montegemoli
Those are all okay activities, but nothing that makes us crave to come again 😉 We preferred to spend our time on the farmstays, incredible local food and riding around on bikes or in our Tuk-Tuk. In the end Tuscany is famous for it's beautiful landscapes, regional cuisine and relaxed lifestyle – an that's what we appreciated most about it!
A day trip to Volterra
If you want to get a taste of Tuscany's history and culture a day trip to Volterra is a must. This village on top of yet another hill dates back to the 7th century BC and boasts with remains from Etruscan, Roman and medieval times. But even if you're not interested in Roman theatres and medieval walls, you'll be intrigued by Volterra. Especially when you're a Twilight fan – or simply into photography 😉
Tips for Volterra
You should definitely visit one of the many Alabaster workshops. There are a few rather touristy ones, but also a couple very original small studios with real artisans working there. We visited three different small workshops – with two of the eldest artisans (both over 80 years old) and the youngest Alabaster sculptor who's only 23 years old.
Alabaster studios
Via Porta all'Arco, 50, 56048 Volterra
Via Porta all'Arco, 57, 56048 Volterra
Via lungo le mura, 56048 Volterra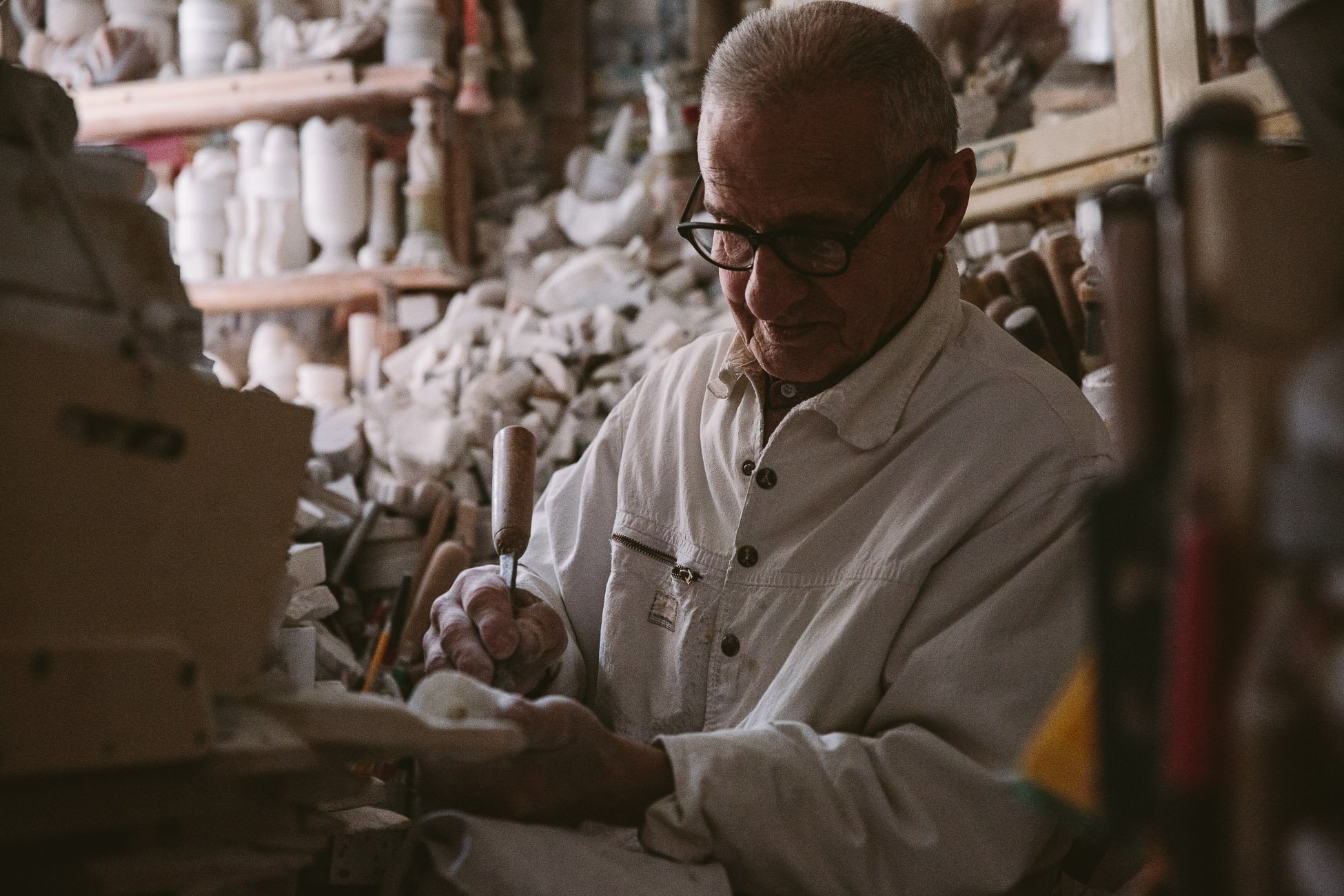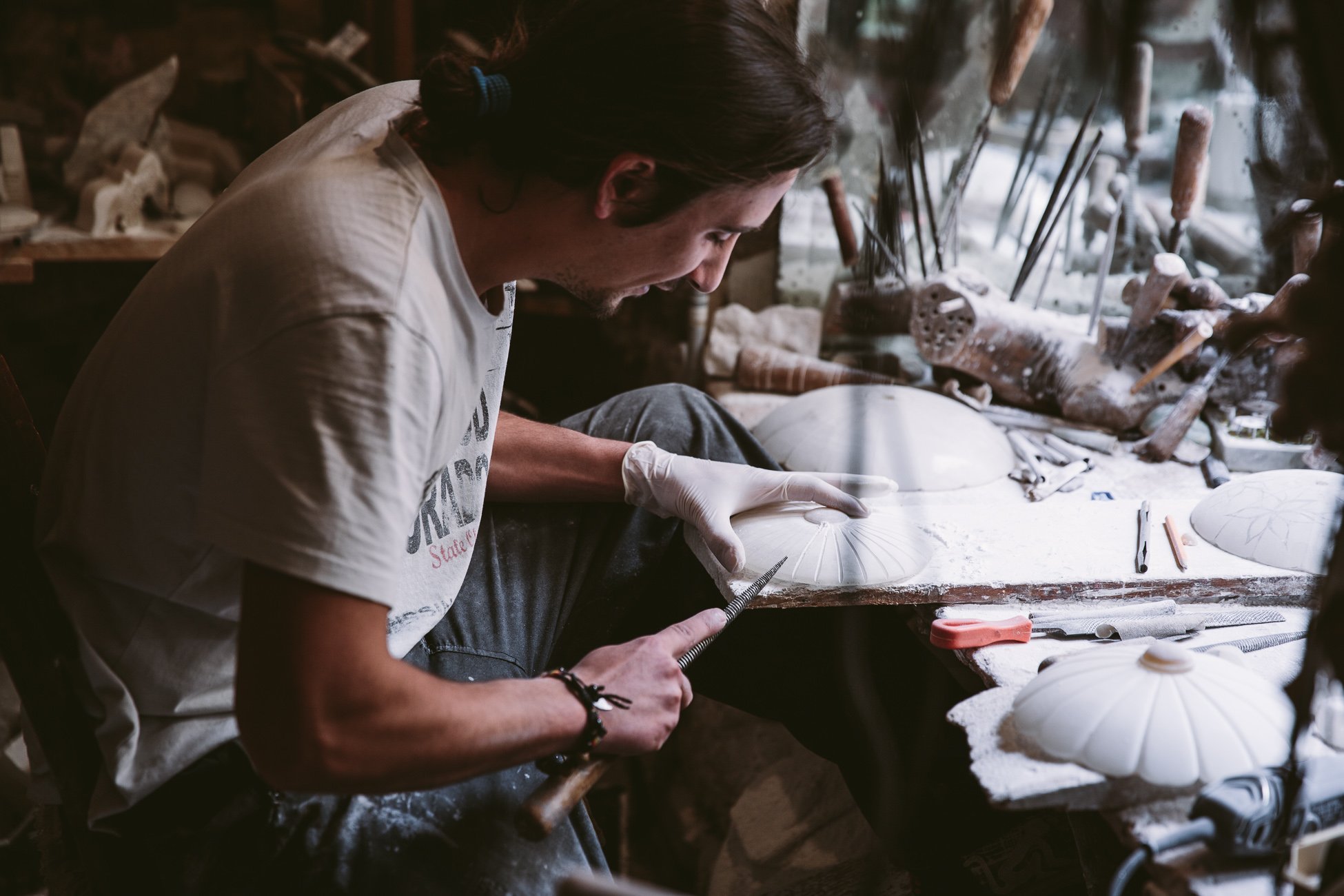 If you're in town – definitely also take your time to buy some olive oil, wine (Chianti!), pasta and other delicacies at "Emporio Del Gusto". This little store has an amazing selection of products (and I even found my favourite bottle of wine there (Majnoni Guicciardini Riserva 2014).
Delicacy store
Emporio Del Gusto, Via S. Lino, 2, 56048 Volterra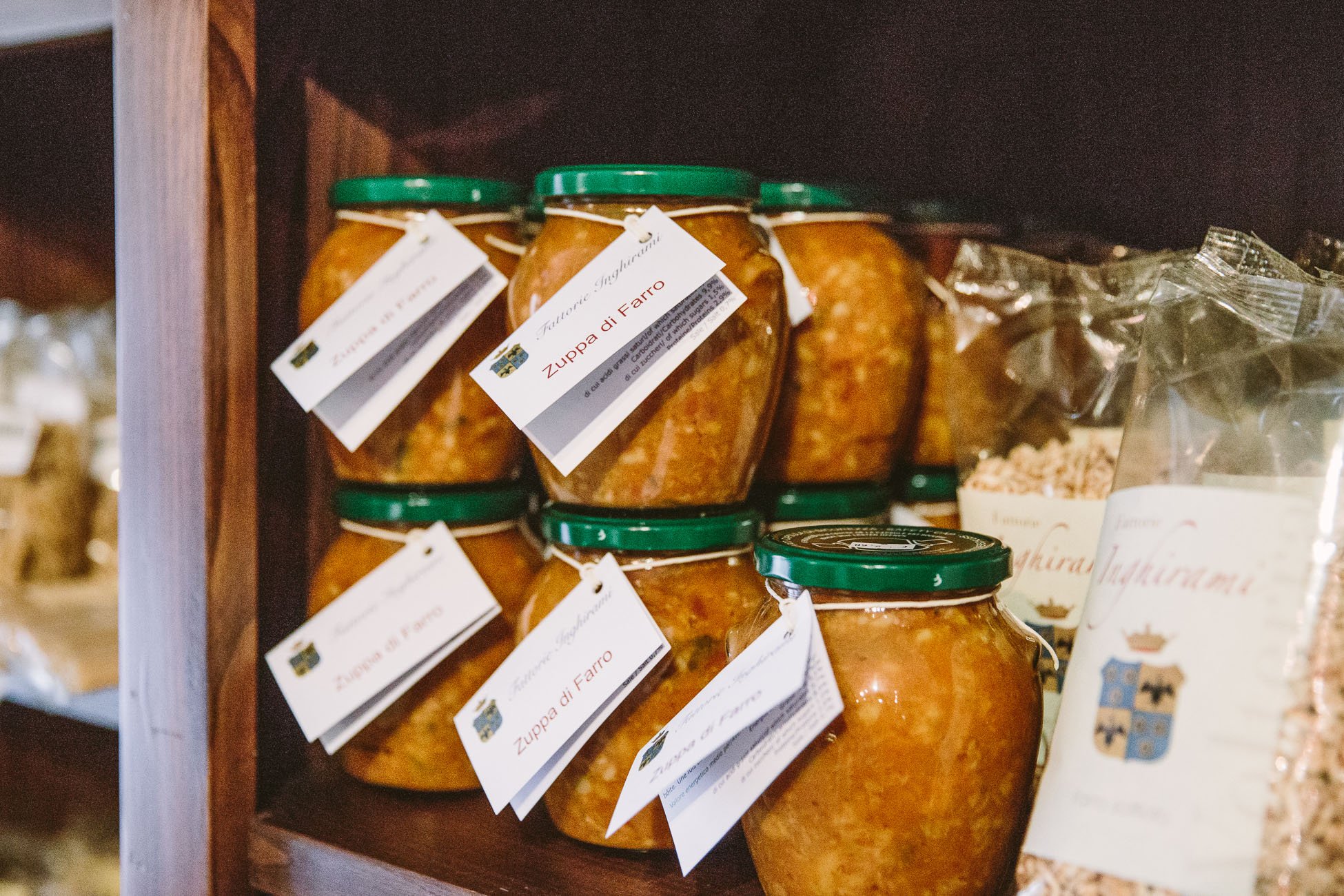 And once your bags are full of good food, it's time to get something into your stomachs as well 😉 We recommend an olive oil tasting at "VolaTerrA" and later enjoy a coffee (and maybe something sweet) at "L'Incontro"!
Food & Coffee
VolaTerrA, Via Giusto Turazza, 5, 56048 Volterra PI, Italy
L'Incontro, Via Giacomo Matteotti, 18, 56048 Volterra PI, Italy
A selection of Agriturismo.it farmstays
During our "workation" in Pomarance we visited a few different farmstays from the vast Agriturismo.it portfolio. Here's a small photo selection for you to get an impression!
1.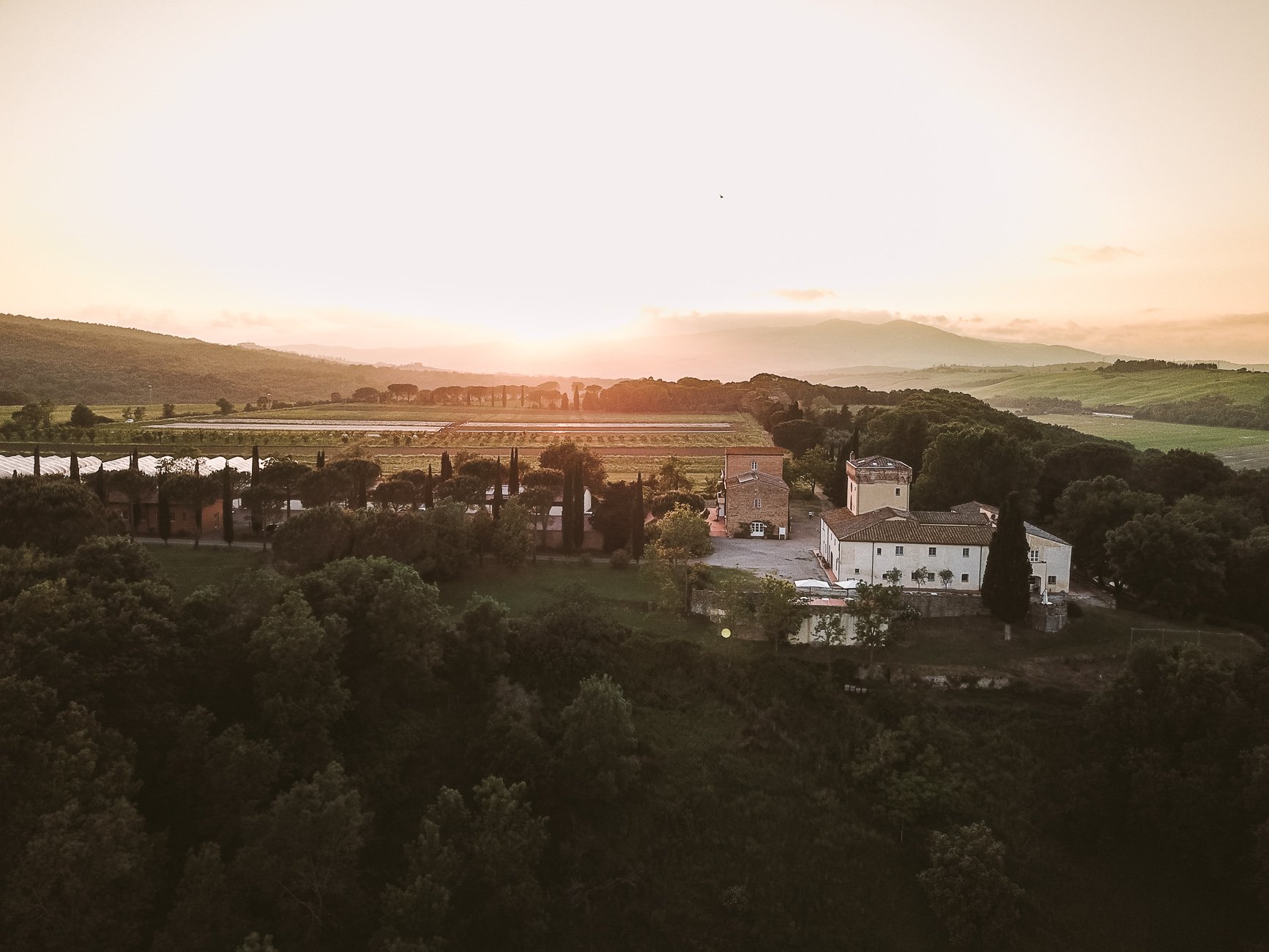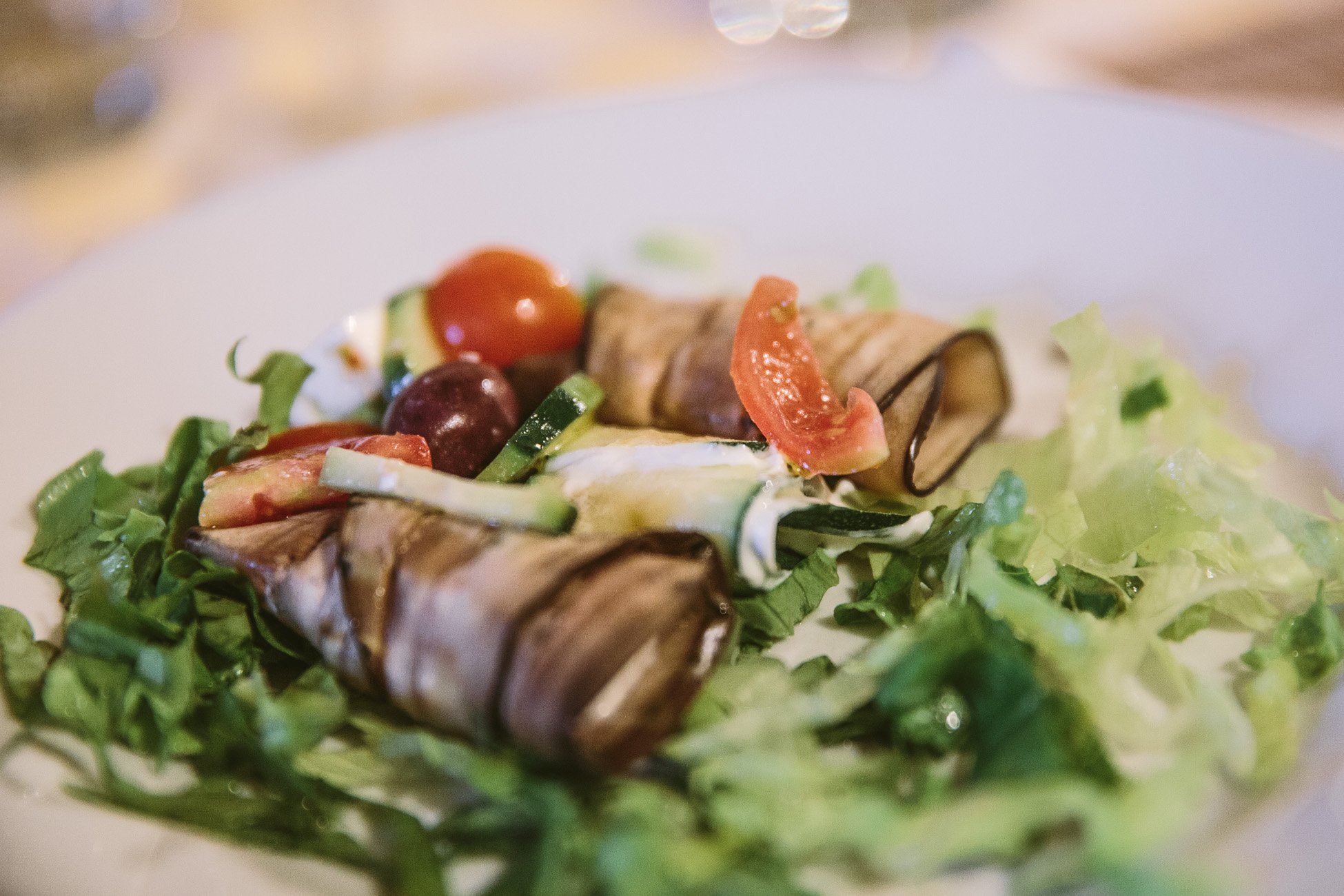 2.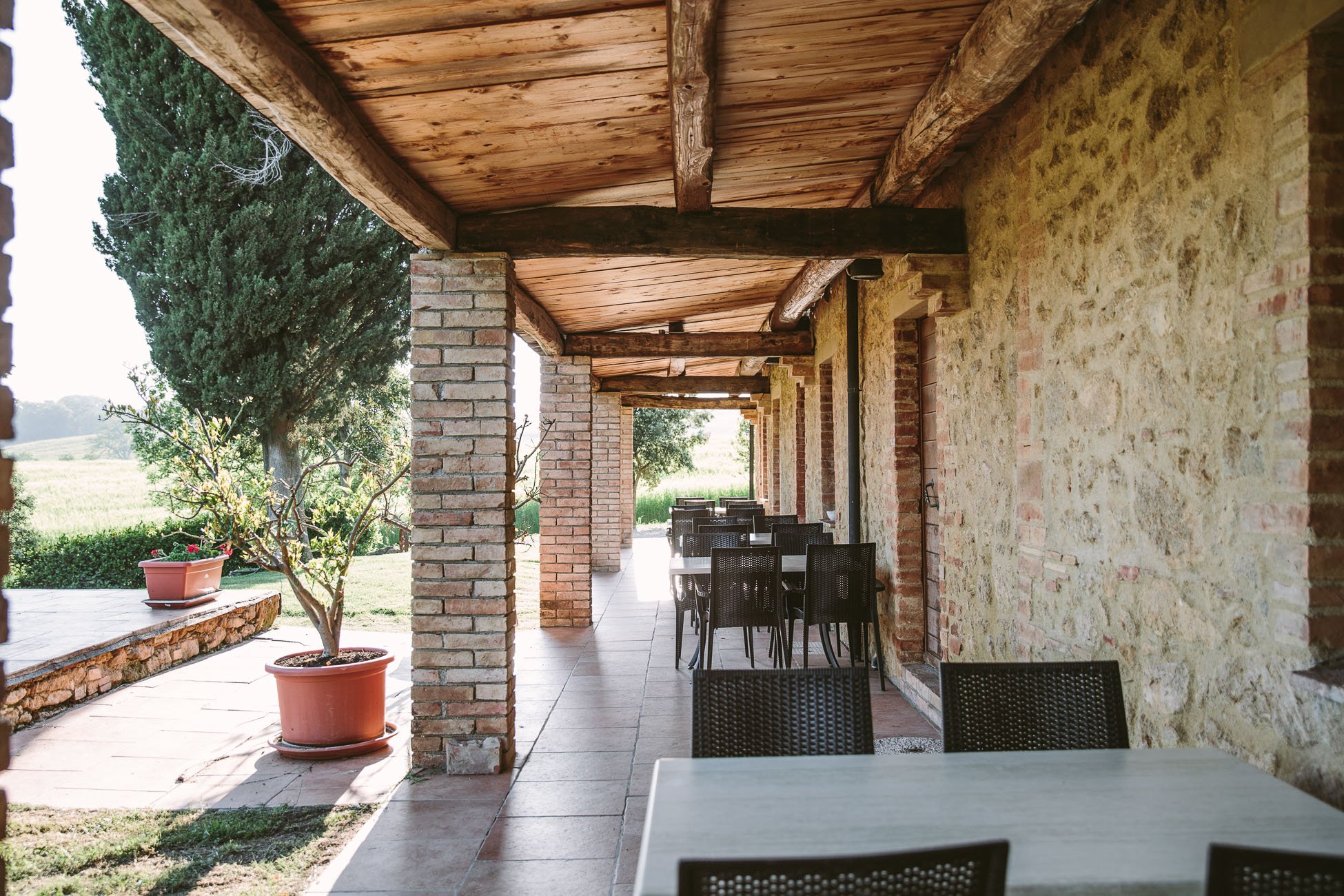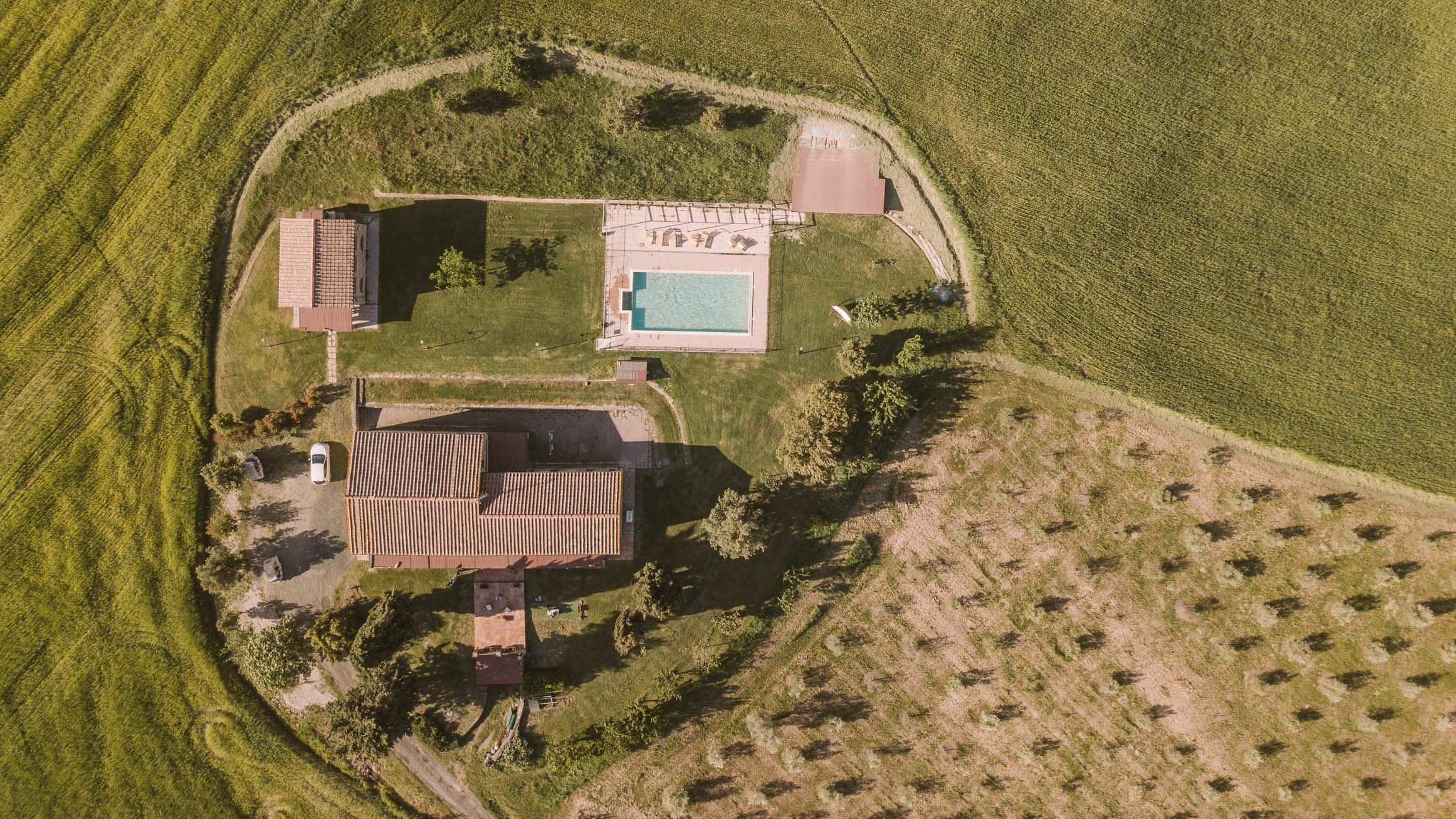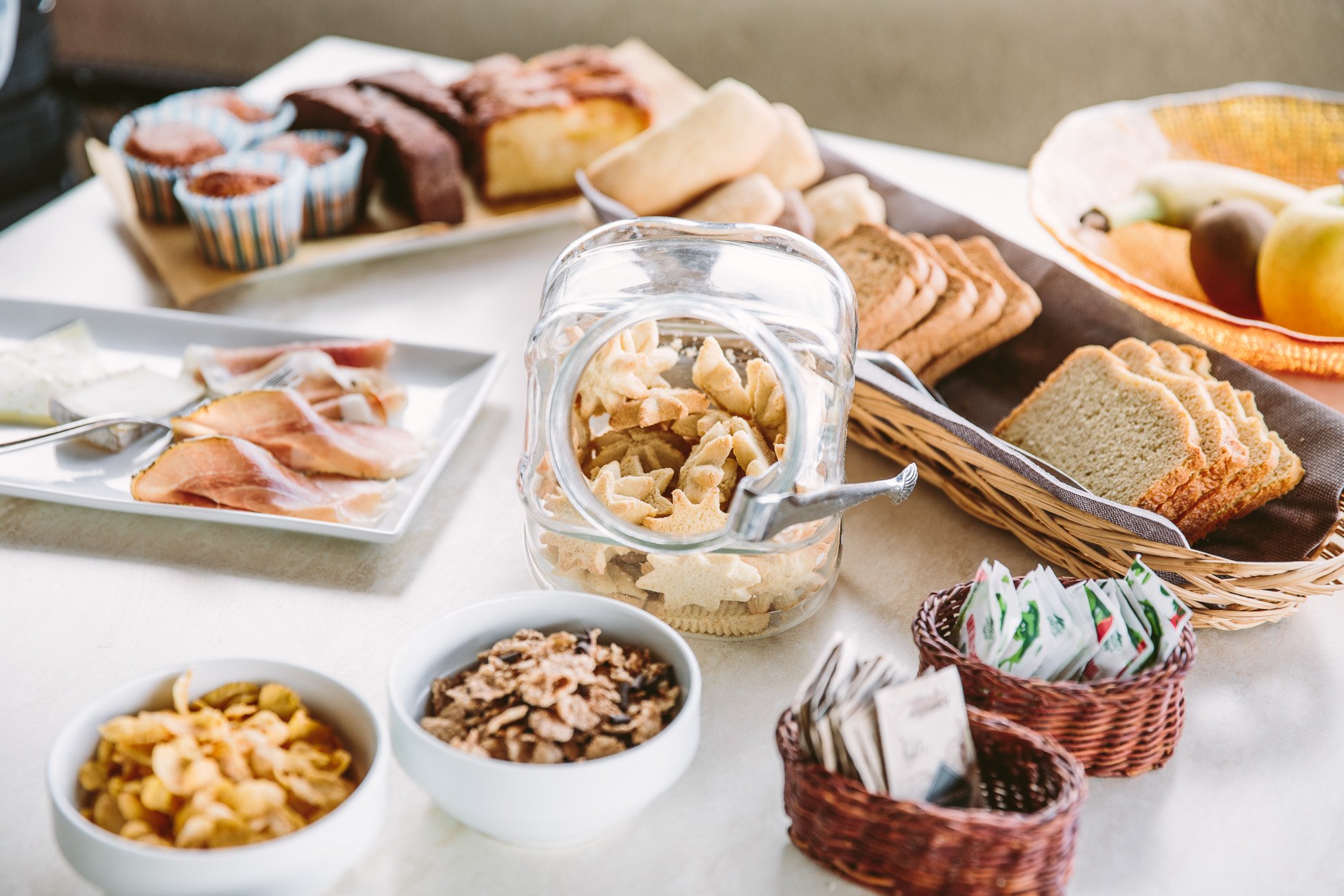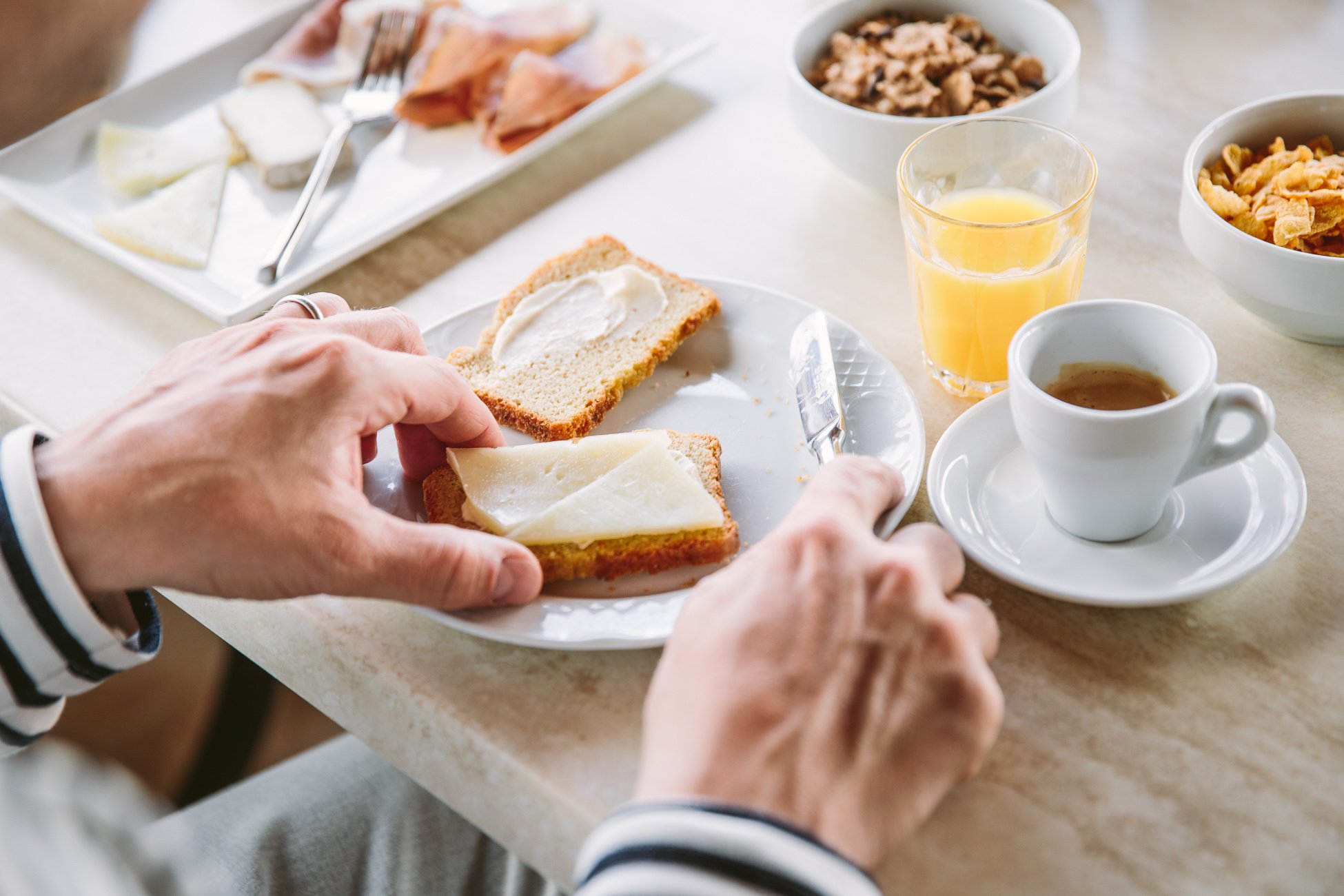 3.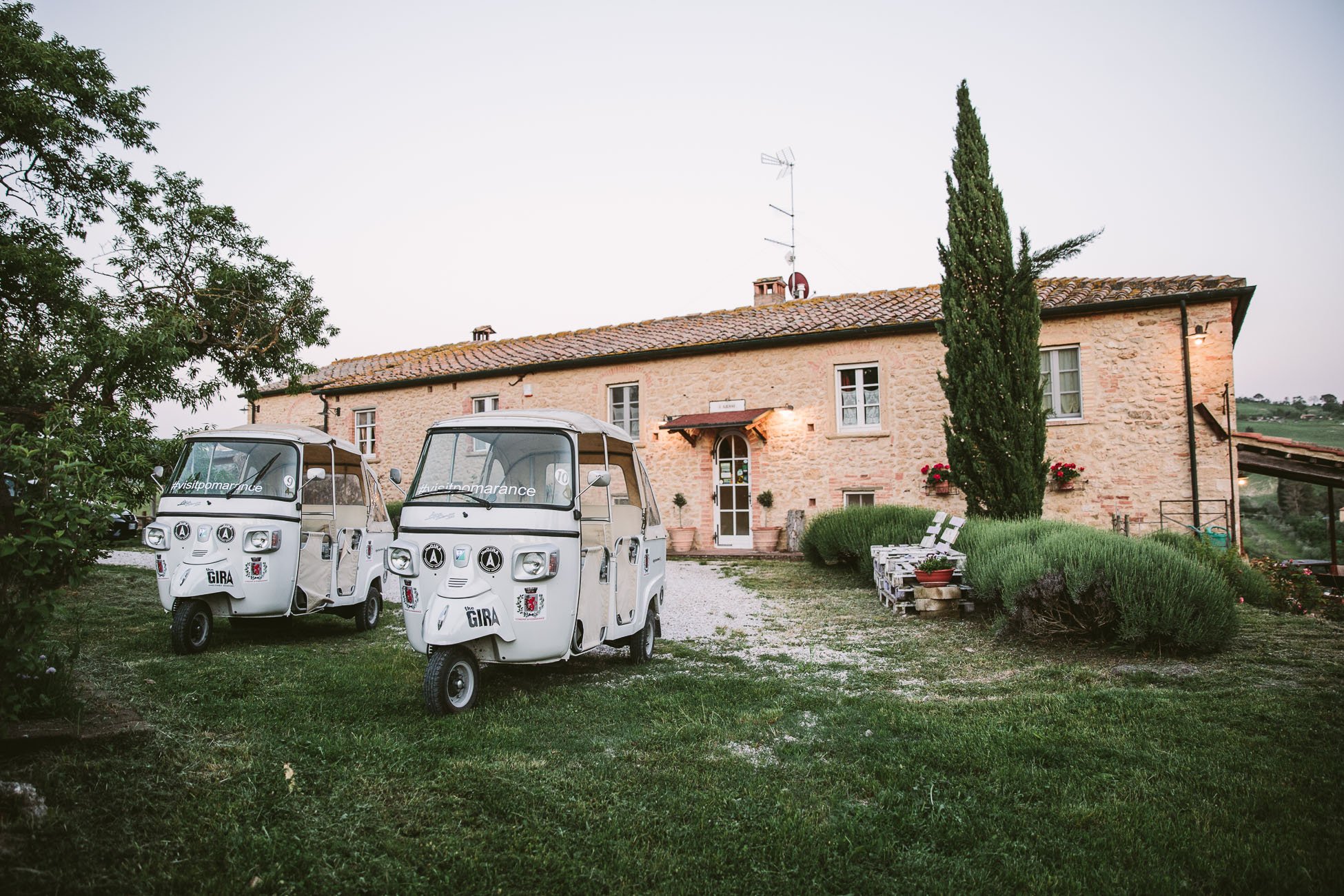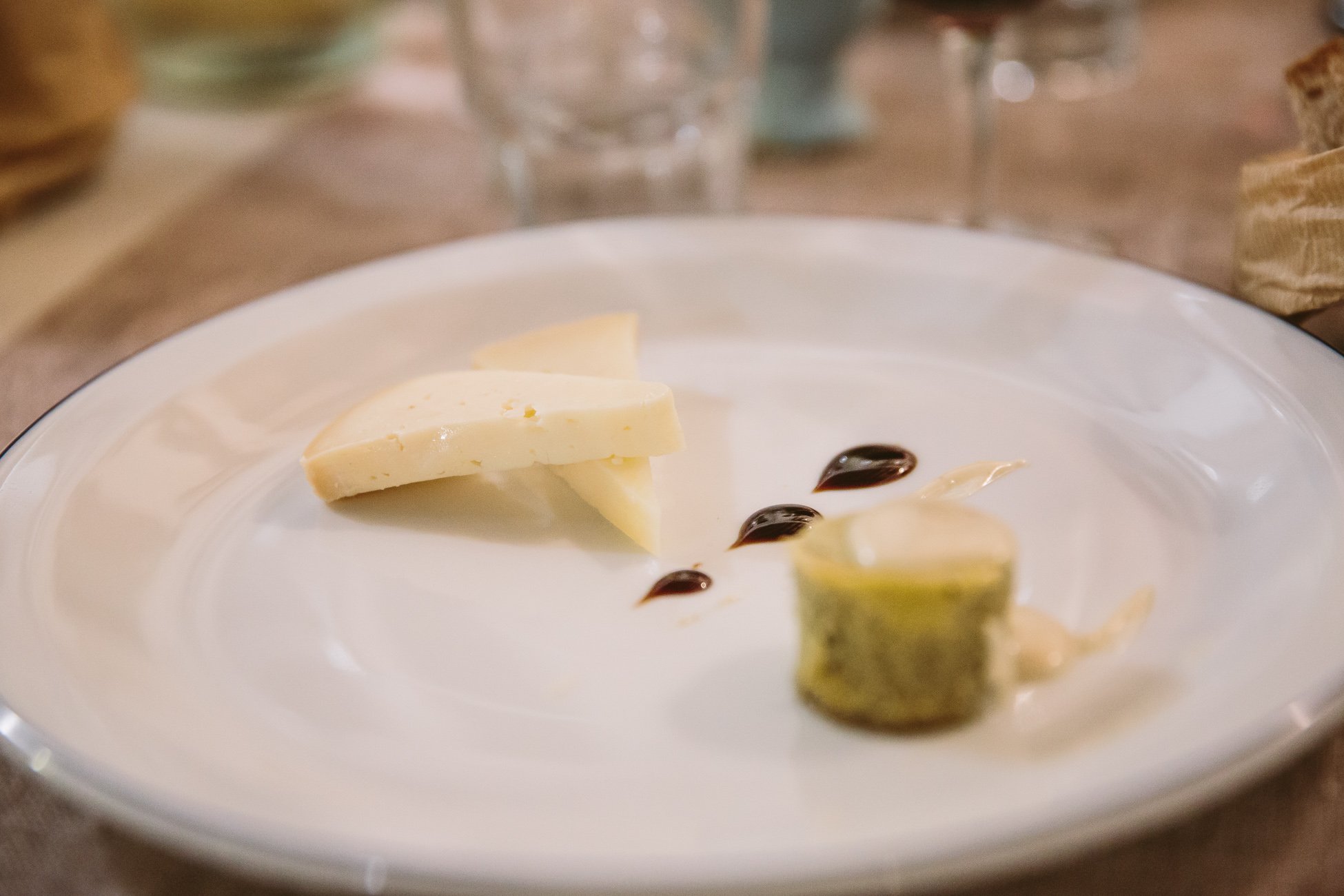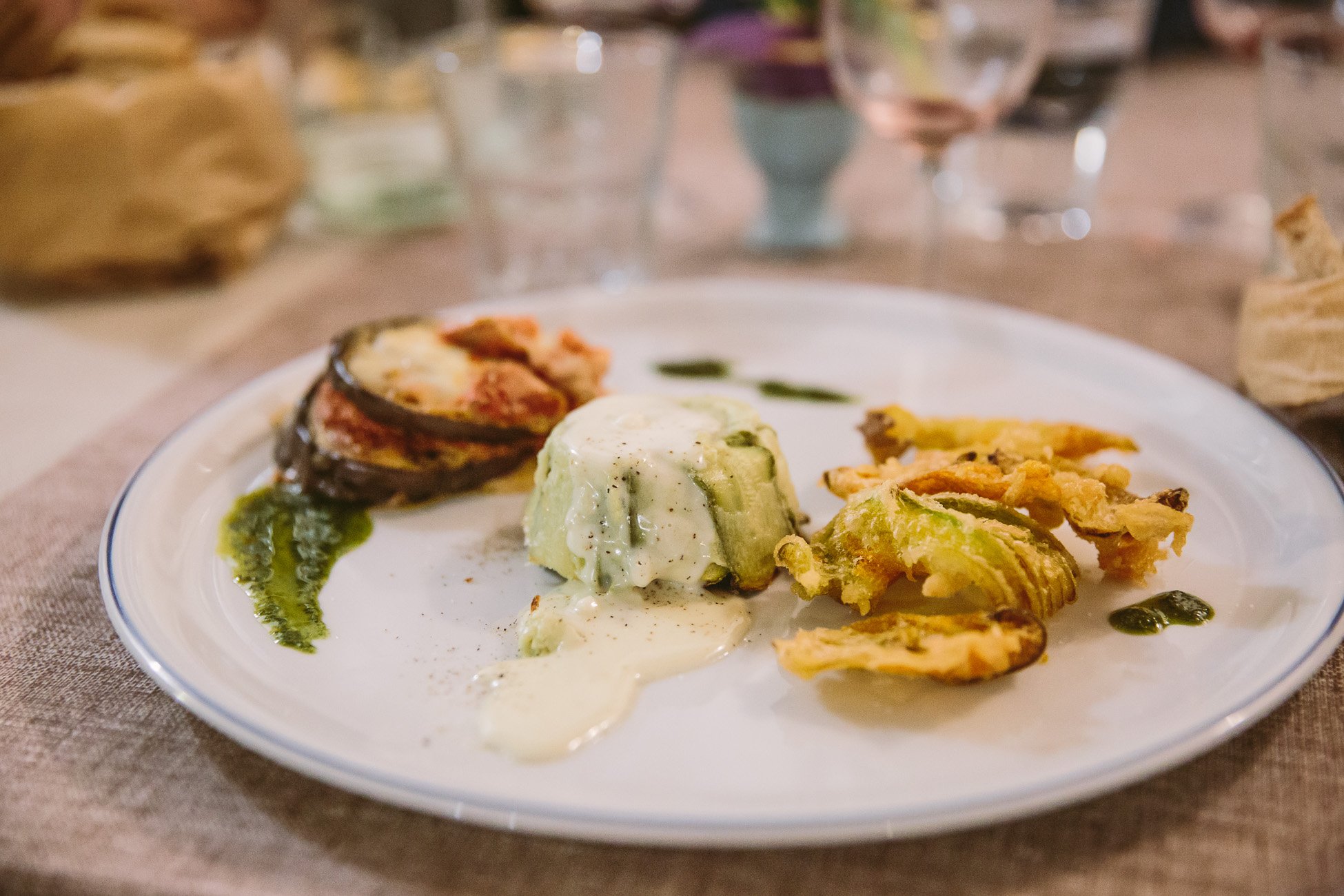 4.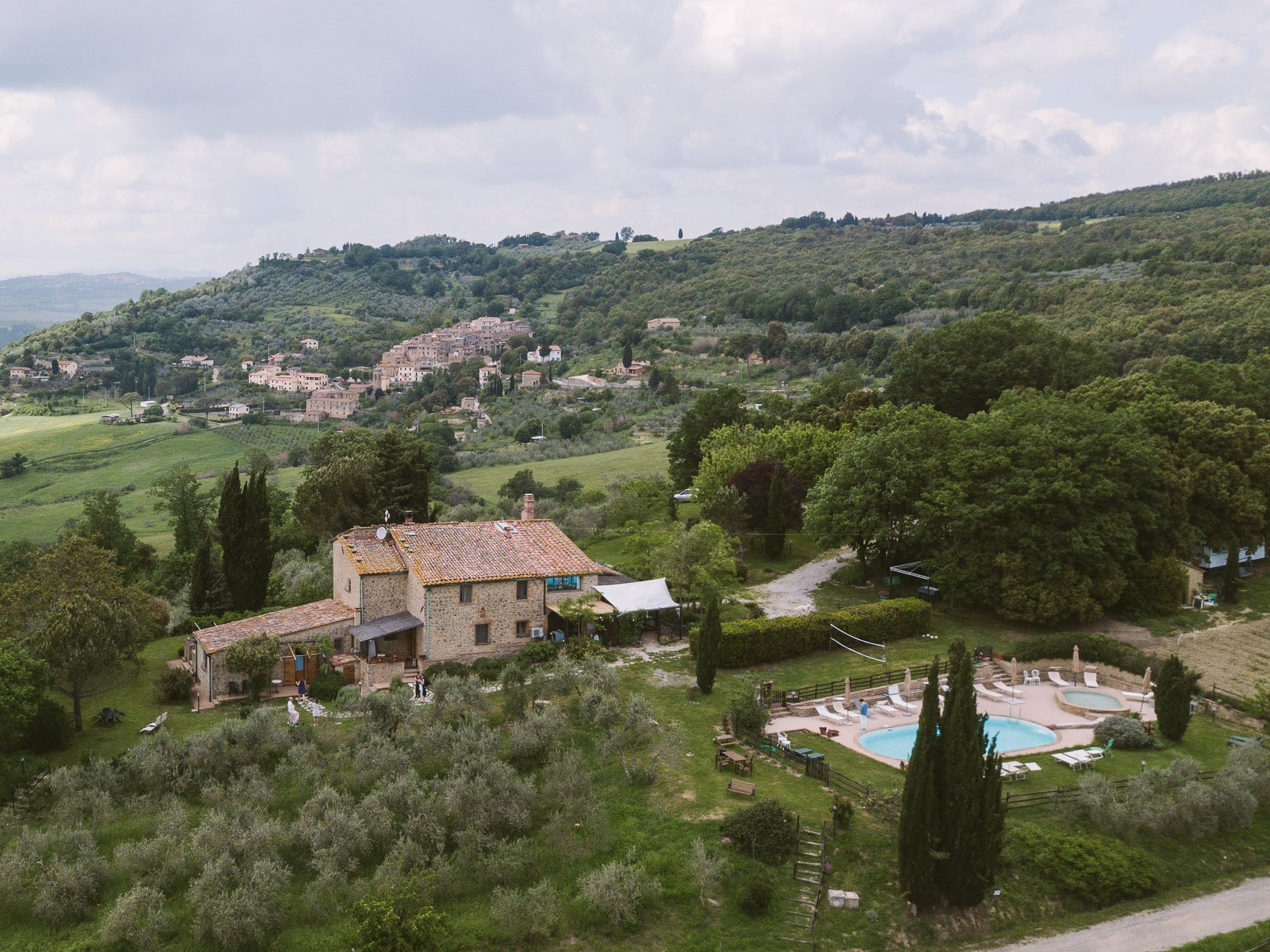 You can find more farmstays on Agriturismo.it!
Good to know: How to ride a Tuk-Tuk
Last but not least we want to give you a few tips when it comes to our Tuk-Tuk experience. First off all – when you book with The Gira you will get a Tuk-Tuk and a very rough schedule for your trip, but the rest is up to you. It's just like a rental car, but with some added benefits. The Tuk-Tuks are all rented out at the same location at the same time – so you'll get to meet fellow Tuk-Tuk riders if you want to!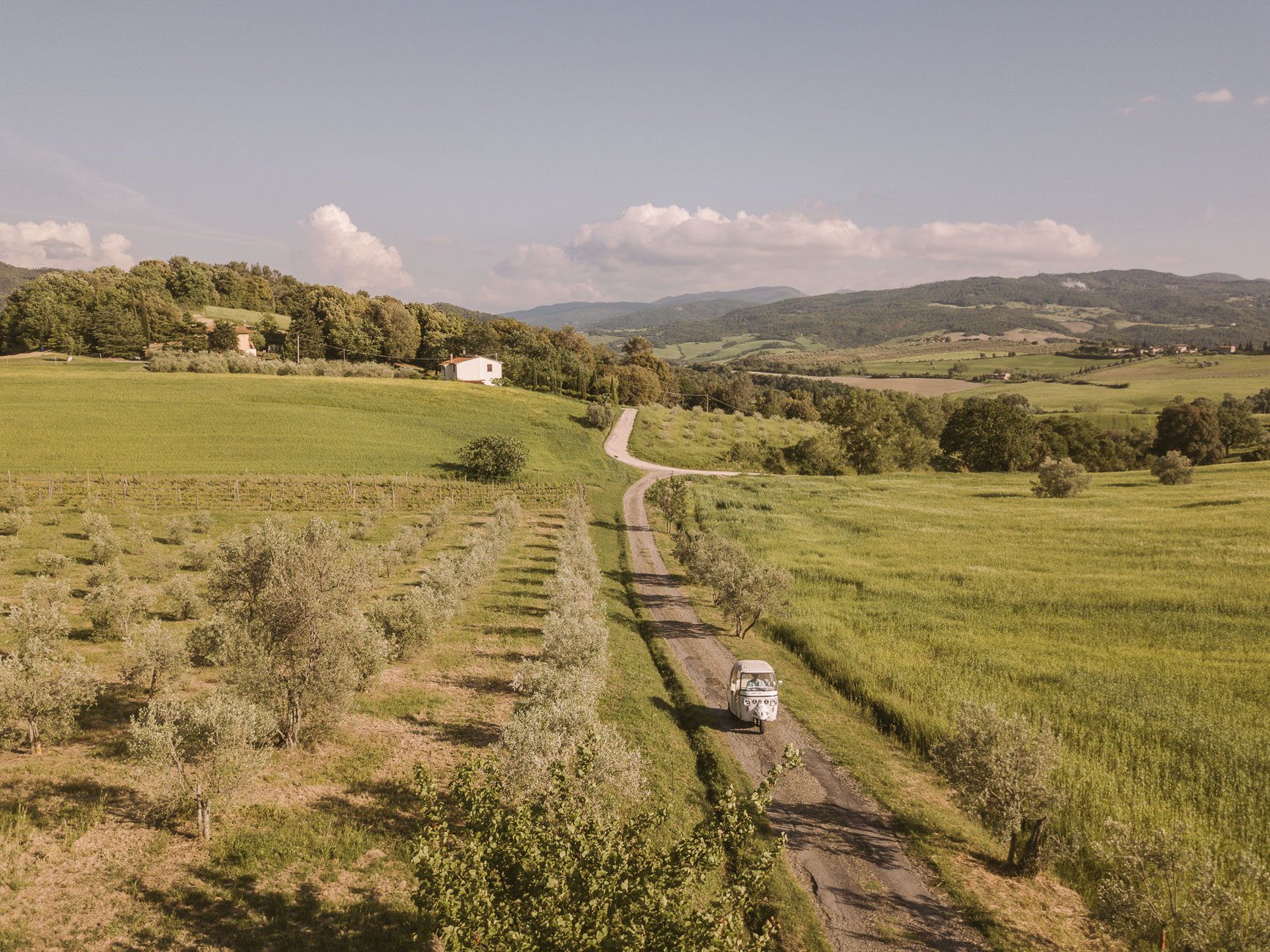 On the way with our Tuk-Tuk in Pomarance!
You'll be responsible for your own route planning and filling up the gas tank (which doesn't hold more than 10 Euros worth of gas – so this will be cheap 😉 ). Be aware that you won't be able to drive a lot more than 50km/h and therefore can't take any motorways (or toll roads). This can be changed in the settings of Google Maps – so it's easy to navigate with it to avoid those streets. We drove from Florene to Pomarance the first afternoon and it took us approximately 2 hours for the 100km.
Here's what we've learned after riding around in a Tuk-Tuk through Tuscany for 4 days!
Travel lightly: We were 2 passengers and brought 2 small bags (hand luggage size) and 2 backpacks. Those fit in the Tuk-Tuk easily, but not more.
Bring warm clothes: Even in May, we needed light jackets and scarves – it is windy in a Tuk-Tuk.
What if it rains? We would recommend to wait it out if possible – as you will get a little wet 😉 There are no side windows – so rain will enter… But we packed our backpacks in small trash bags and wore rain covers ourselves and managed to drive in the rain. It wasn't super comfortable, but doable!
Shift with care! On the last day we unfortunately destroyed something in the gear and couldn't finish our trip with the Tuk-Tuk. So no high-speed grinding with a Tuk-Tuk! 😉
If something happens with the Tuk-Tuk then The Gira provides you with help. We got picked up by car that day so we still could easily catch our train to the airport! So even if you encounter a technical problem with the Ape, you'll be ok!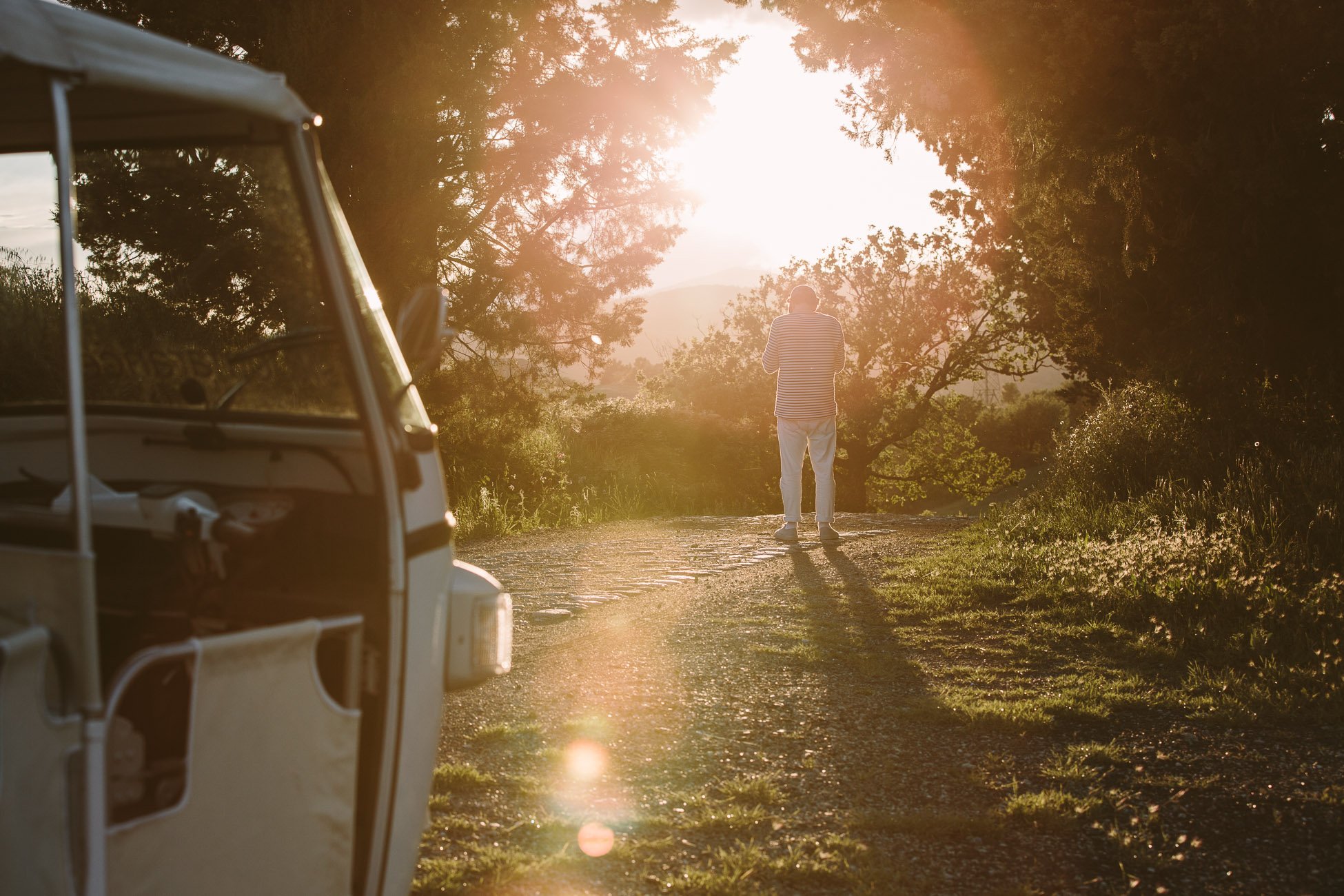 Disclaimer: We were invited on this trip by Agriturismo.it and their partner The Gira, but our views of the trip stay independent from that invitation.