Barcelona – walking the famous tree lined Ramblas, eating Paella at the beach, dancing all night long. There's an abundance on experiences you can have during your visit. Here are 10 things you can't miss when visiting Barcelona!
The city that is nestled in between mountains and the ocean features some well-known sights, but also hidden gems you shouldn't miss.
Tip 1: El Goticó
Walk the streets of "El Goticó", the Gothic Quarter of Barcelona. It's the perfect way to start the discovery of the city.
?‍? Pro tip:
Go early in the morning to avoid the crowds.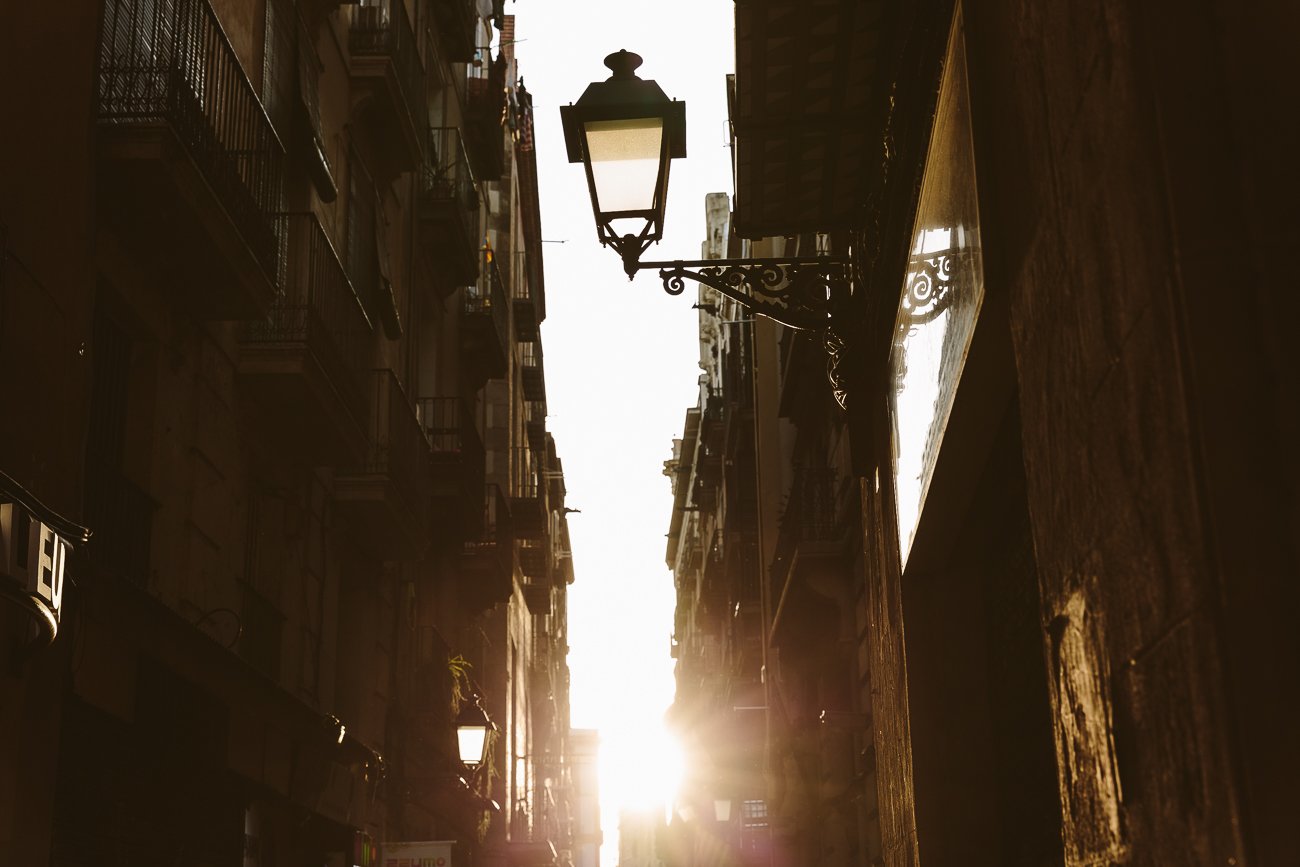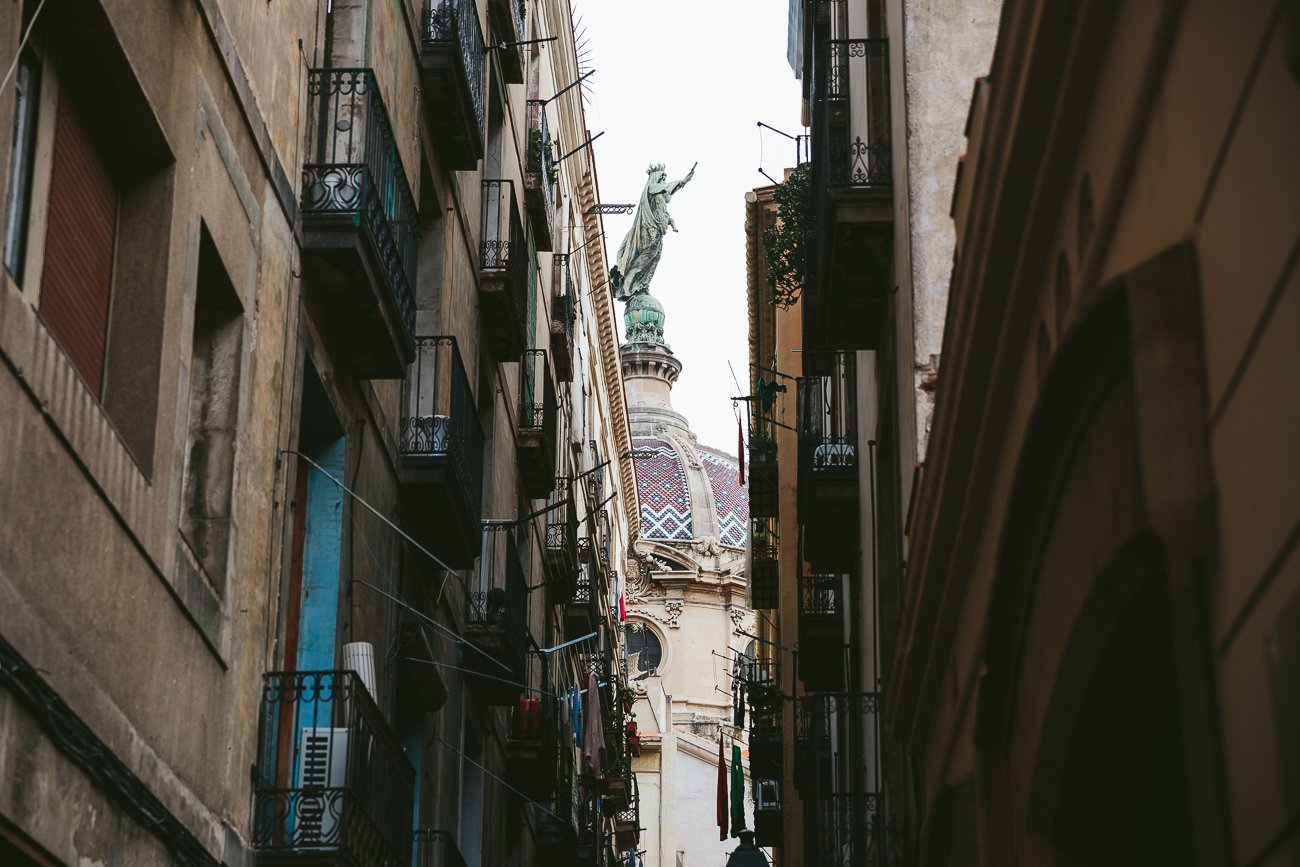 Tip 2: Gaudì's architecture at Casa Batlló
Visit the Casa Batlló and experience Gaudì's signature architecture up close. You'll even get a chance to peak out from the small attic window!
?‍? Pro tip:
Again, go early! Otherwise it's going to be super crowded.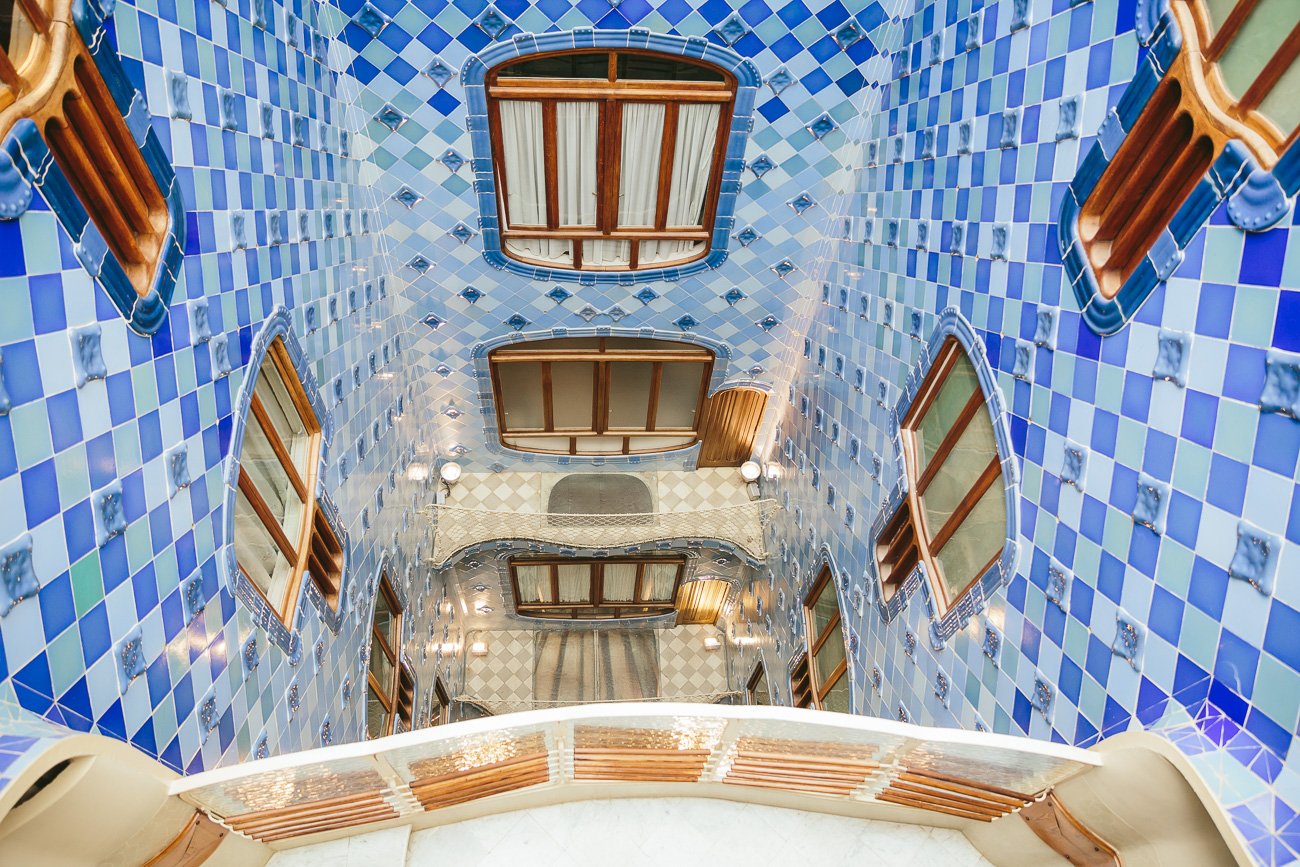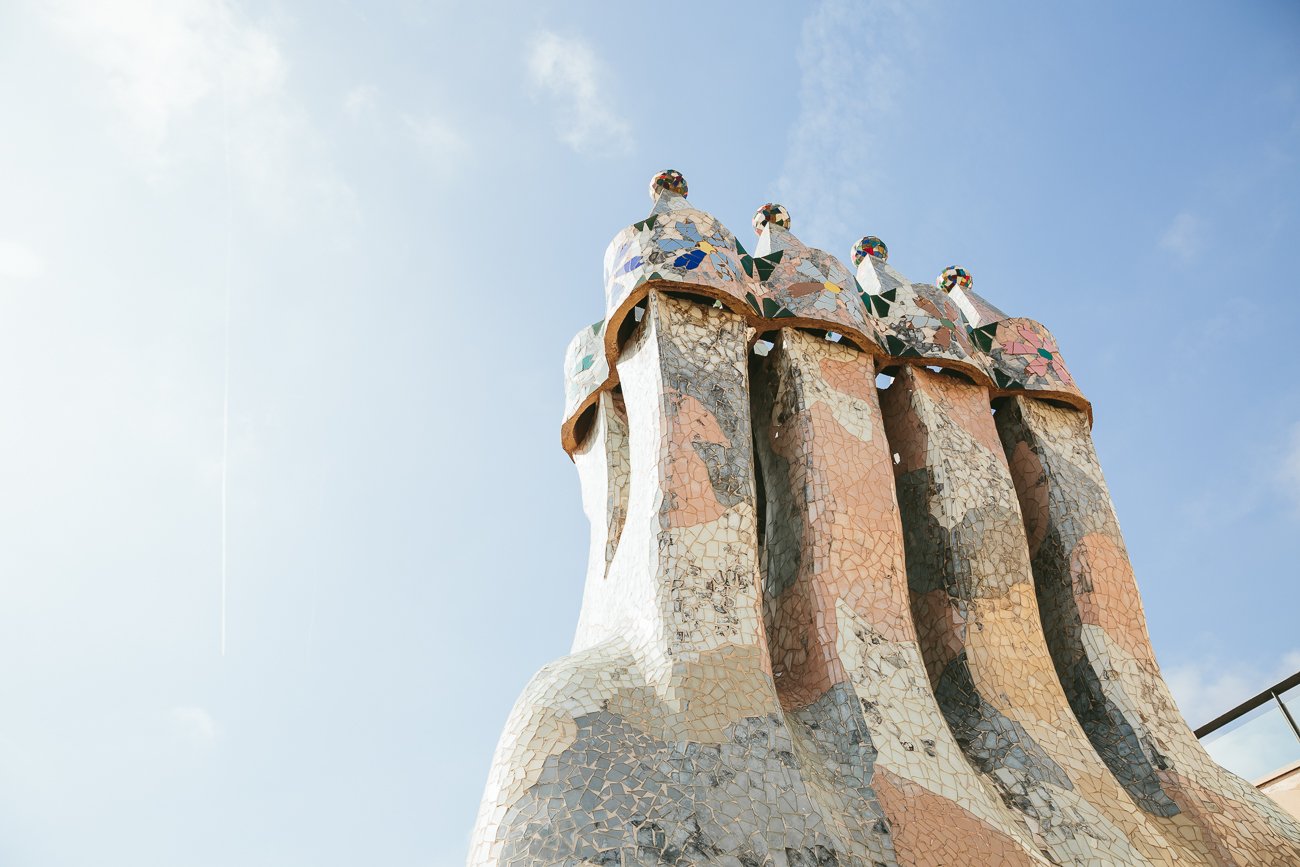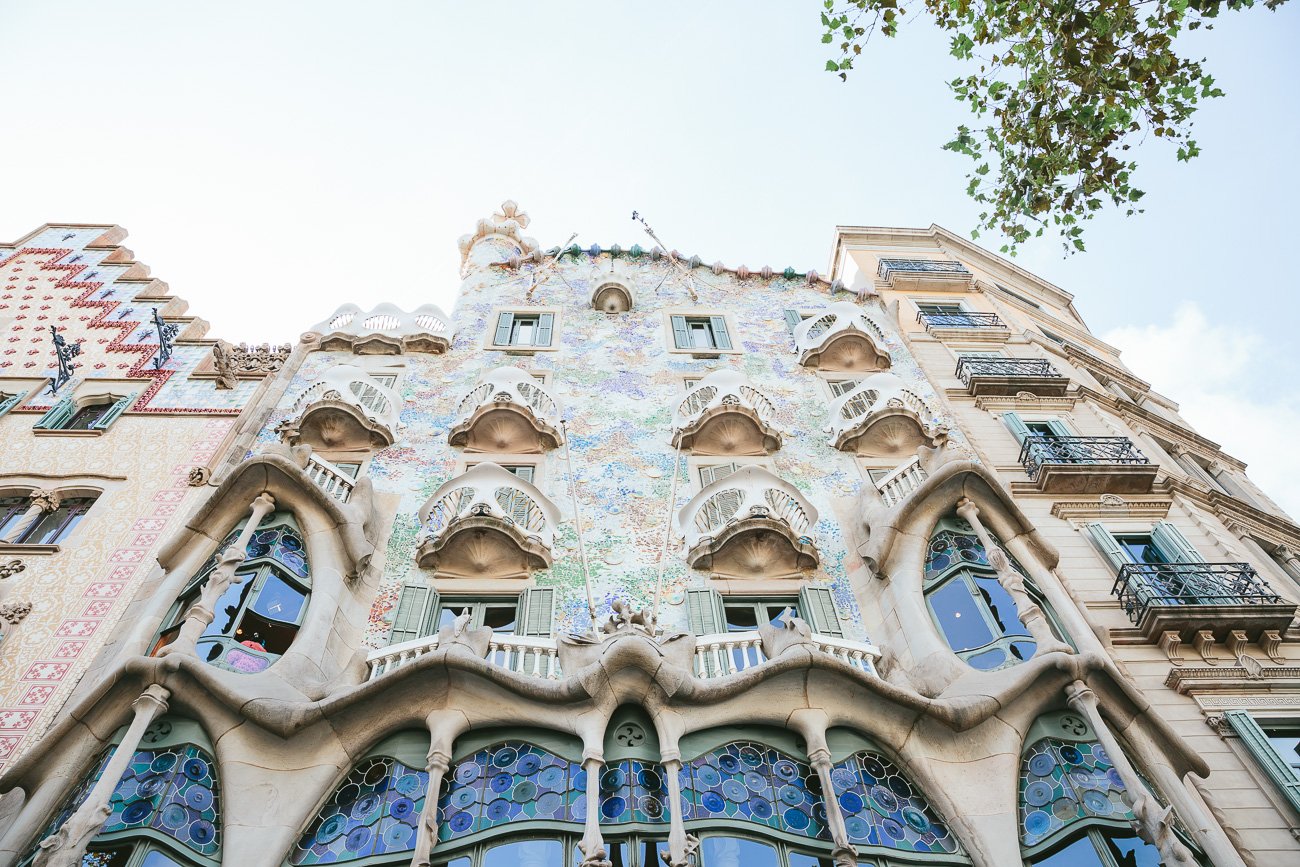 Tip 3: Visit a special kind of flea market
Discover the new market hall construction at "Mercat del Encants" by architect Fermín Vázquez. It's a contrast of superlatives. The shiny and modern structure is a symbol of Barcelona's contemporary architecture, but it houses a traditional flea market with all its retro glam.
?‍? Pro tip:
Opening days are Monday, Wednesday, Friday and Saturday! Address: Calle Castillejos, 158, 08013 Barcelona.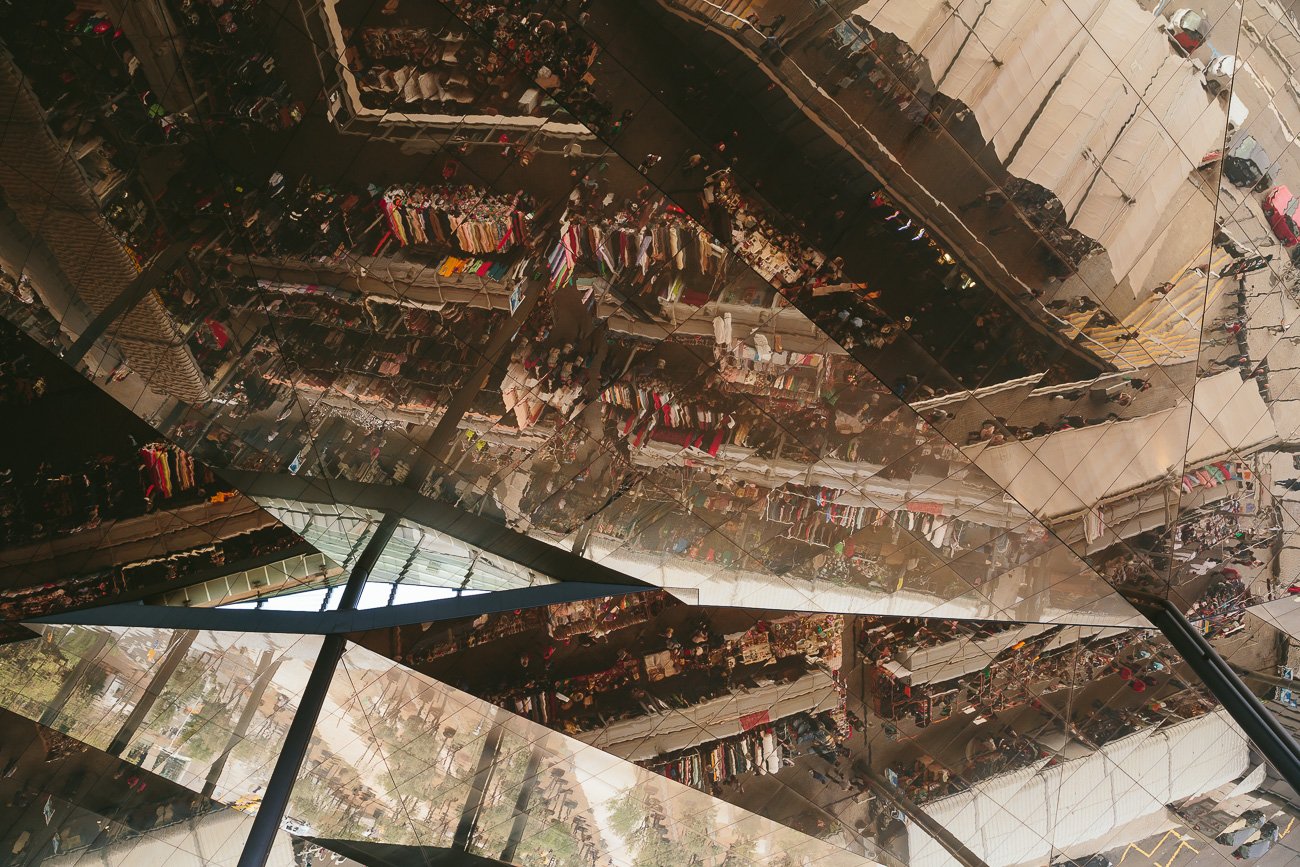 Tip 4: Non-traditional food 🙂
Yes, I admit it – we ate Japanese Ramen in a place that is all about Paella and Tapas. But if you fancy Ramen, Koku Kitchen is the perfect place to get the good stuff. Which probably means you'll have to stand in line for it a little.
?‍? Pro tip:
The homemade lemonade is also really really delicious! Address: Carrer d'en Carabassa, 19, 08002 Barcelona
If you prefer Spanish cuisine with a vegetarian twist – we can recommend Teresa Carles. Address: Carrer de Jovellanos, 2, 08001 Barcelona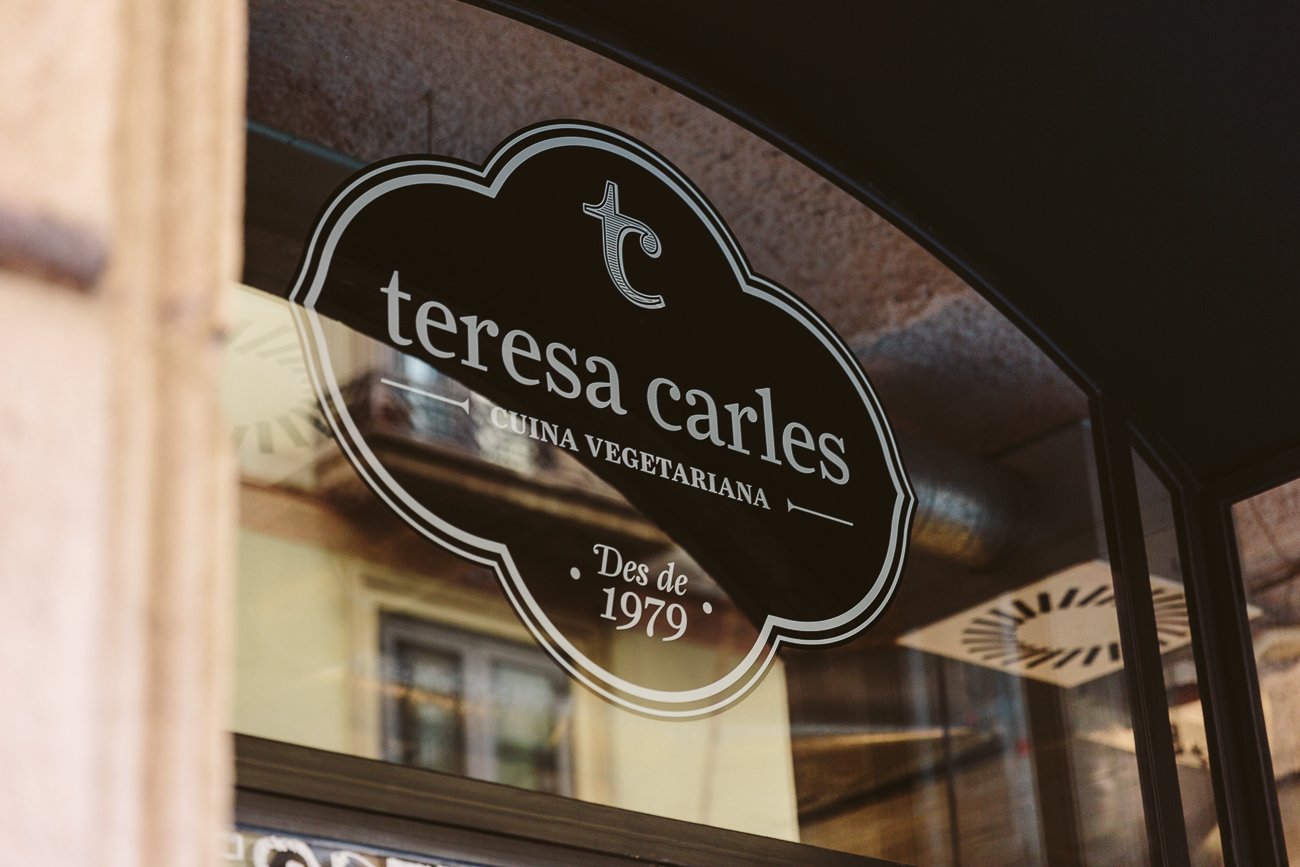 Tip 5: How to plan a visit of Sagrada Famìlia
It's not a secret, but the Sagrada Famìlia is worth a visit inside as well!
Yes, the prices are ridiculous and you have to buy your tickets online beforehand and you'll stand in line anyways. But once you enter the building it's all forgotten. Even though it's still under construction…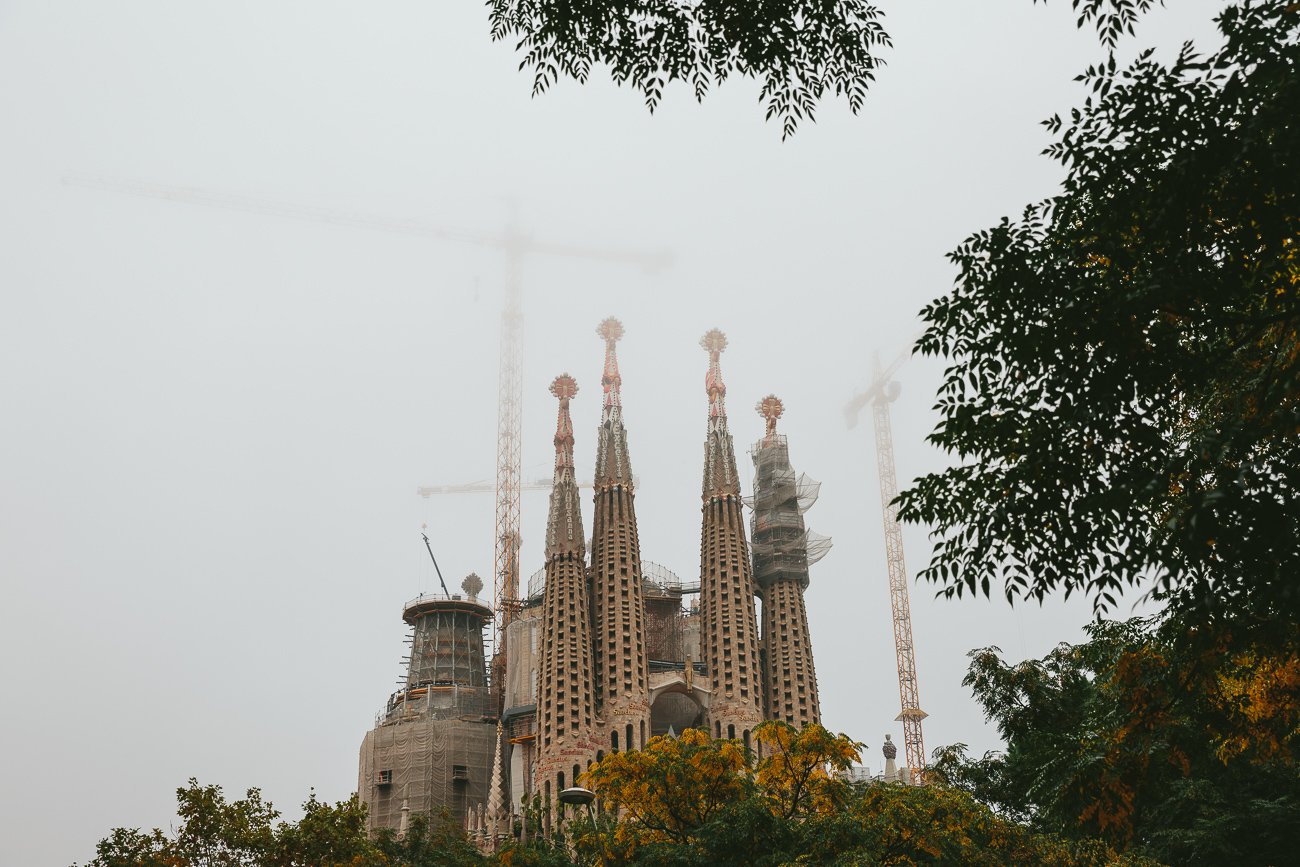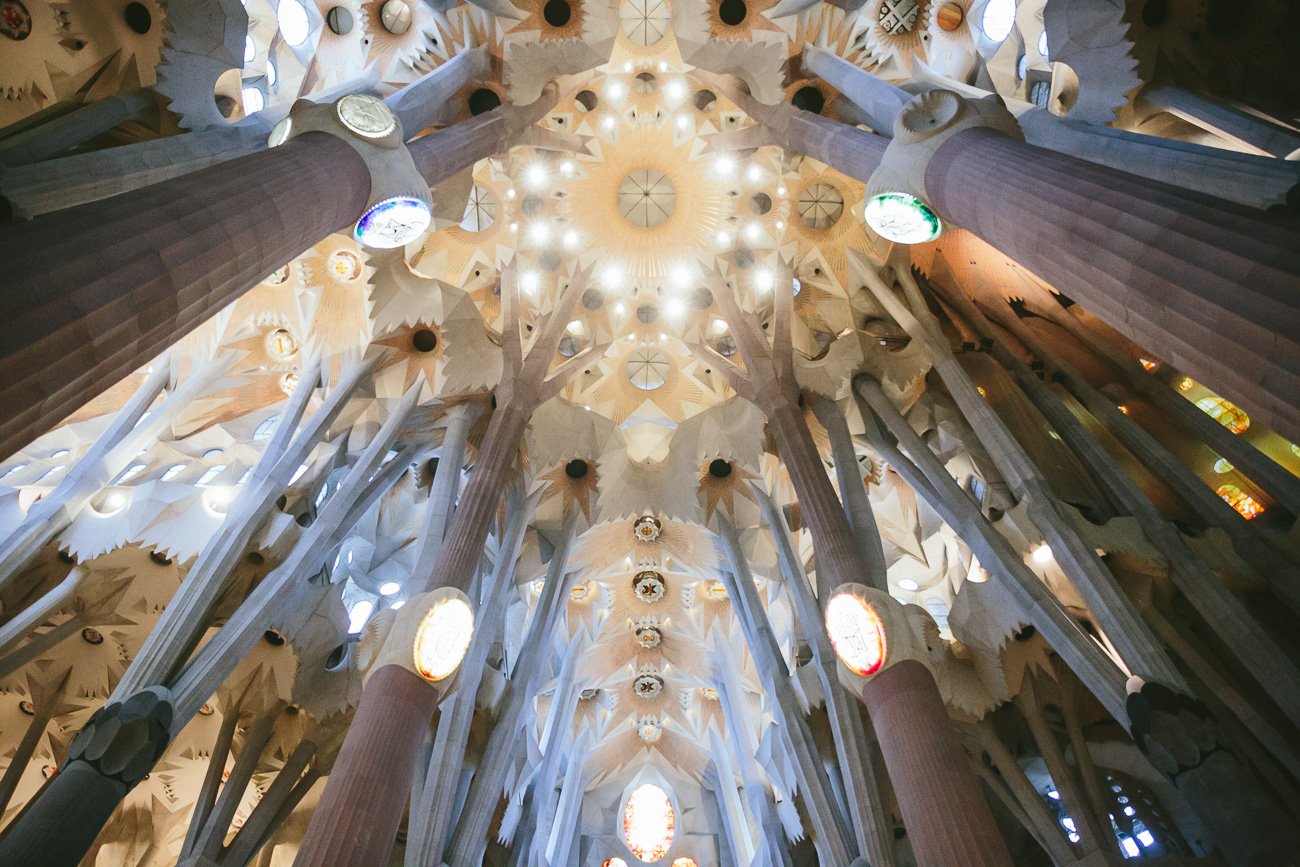 Tip 6: Eat Churros – all day long 🙂
Churros! Enough said!?
Well, we love them filled with Dulce de Leche (it's a caramel of sorts). But the classic version – fresh out of the frying pan only dusted with some sugar – it's also just fine.
?‍? Pro tip:
Get them either at Xurreria Trebol (Address: Carrer de Còrsega, 341, 08037 Barcelona) or at Xurreria Manuel San Román (Address: Carrer dels Banys Nous, 8, 08002 Barcelona).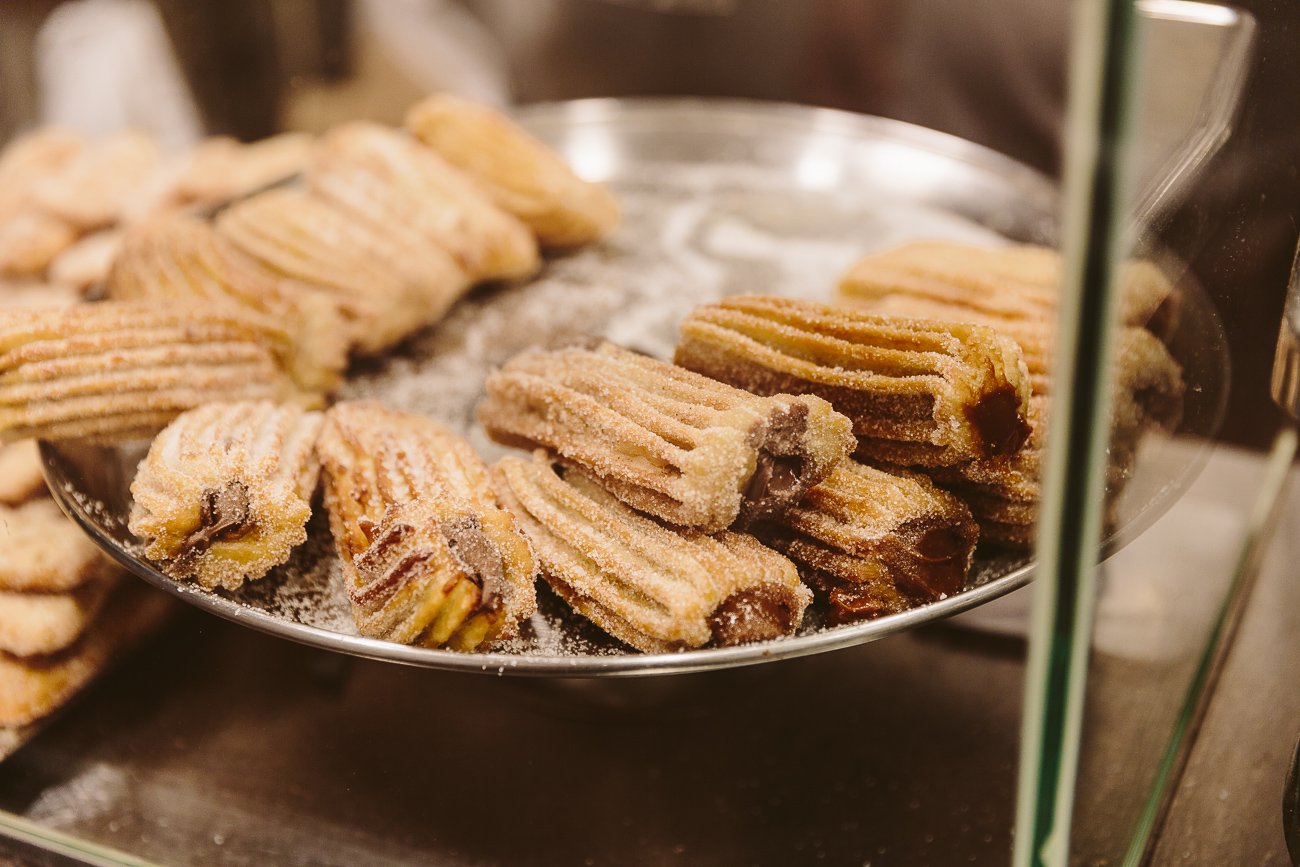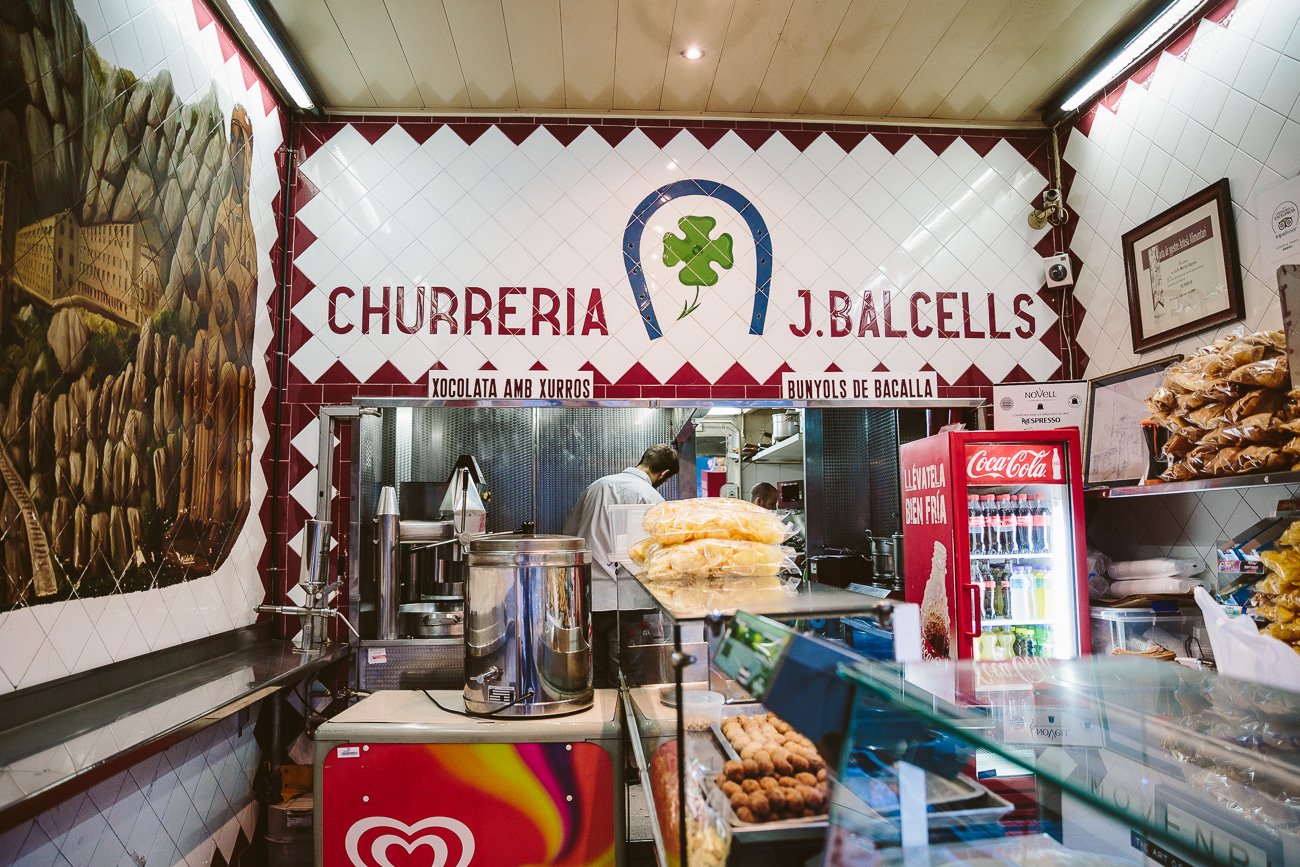 Tip 7: Contemporary Architecture at the port
Visit the Port Fòrum with all its stunning architecture – especially the International Sailing Center.
It's huge roof structure by JA Martinèz Lapeña and Elias Torres architects is covered in photovoltaic panels and represents a huge sail.
?‍? Pro tip:
This is perfect to discover via bike!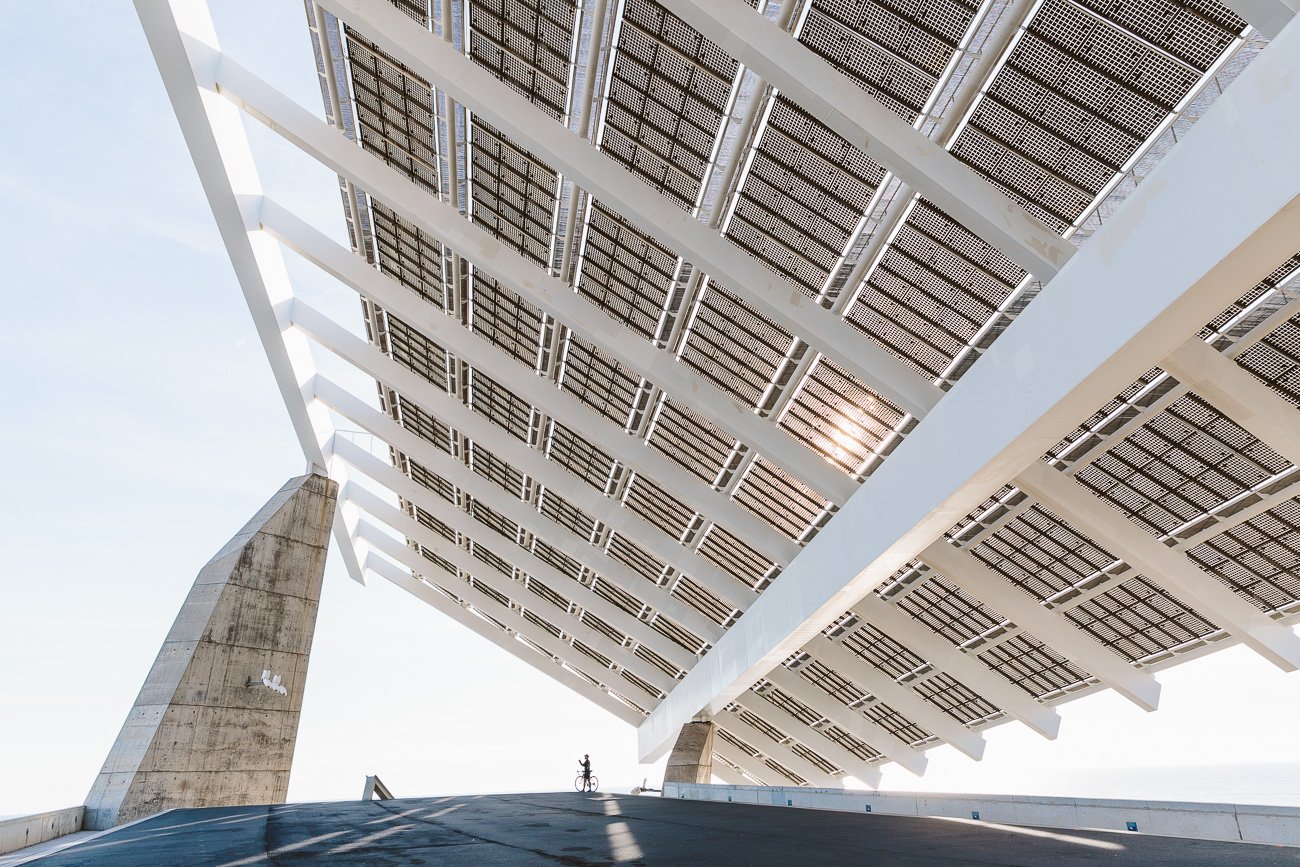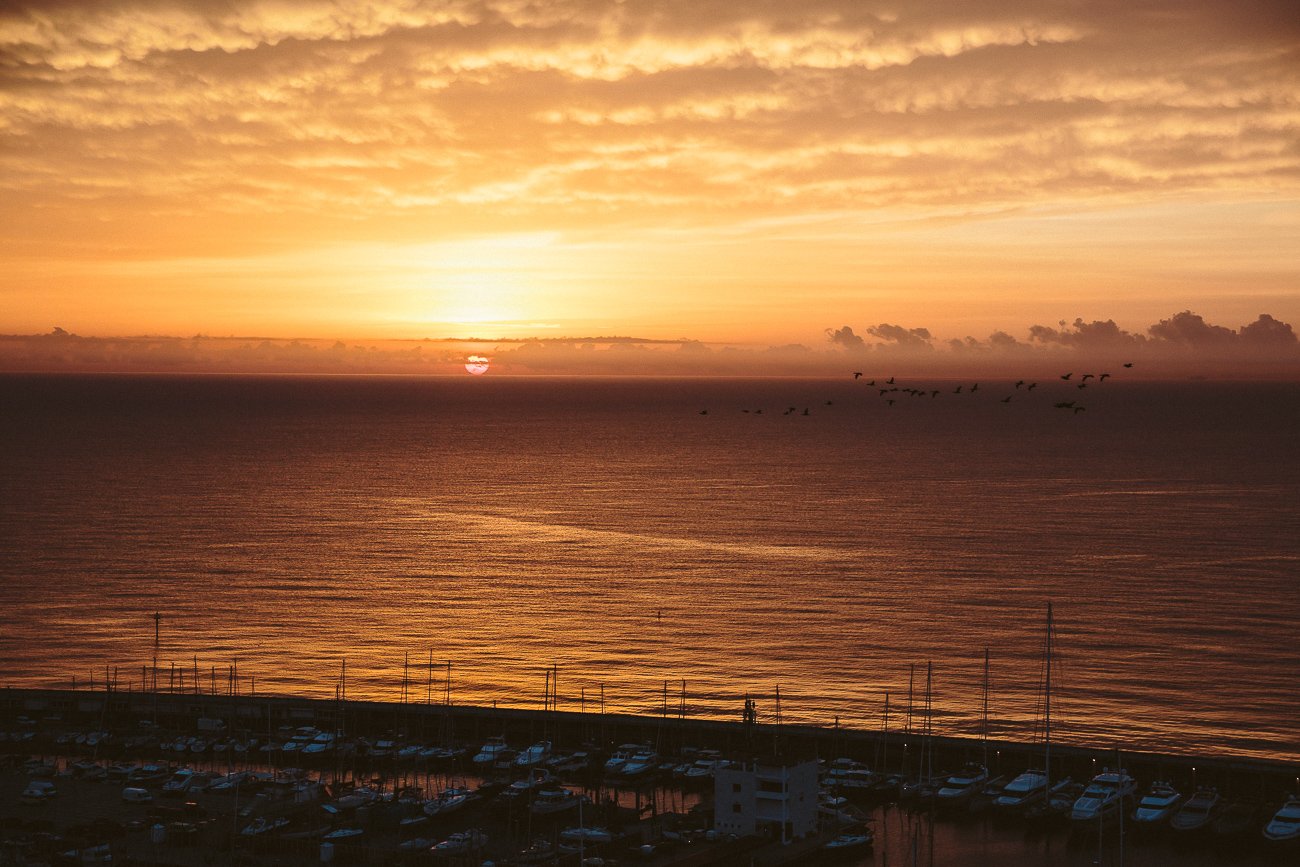 Sunrise at the port of Barcelona
Tip 8: Farmers market in the city centre
Visit the artisanal market at Plaça del Pi on Sundays. You'll find everything from homemade soaps and jams to fresh fruit and bread.
?‍? Address: Plaça del Pi, 08002 Barcelona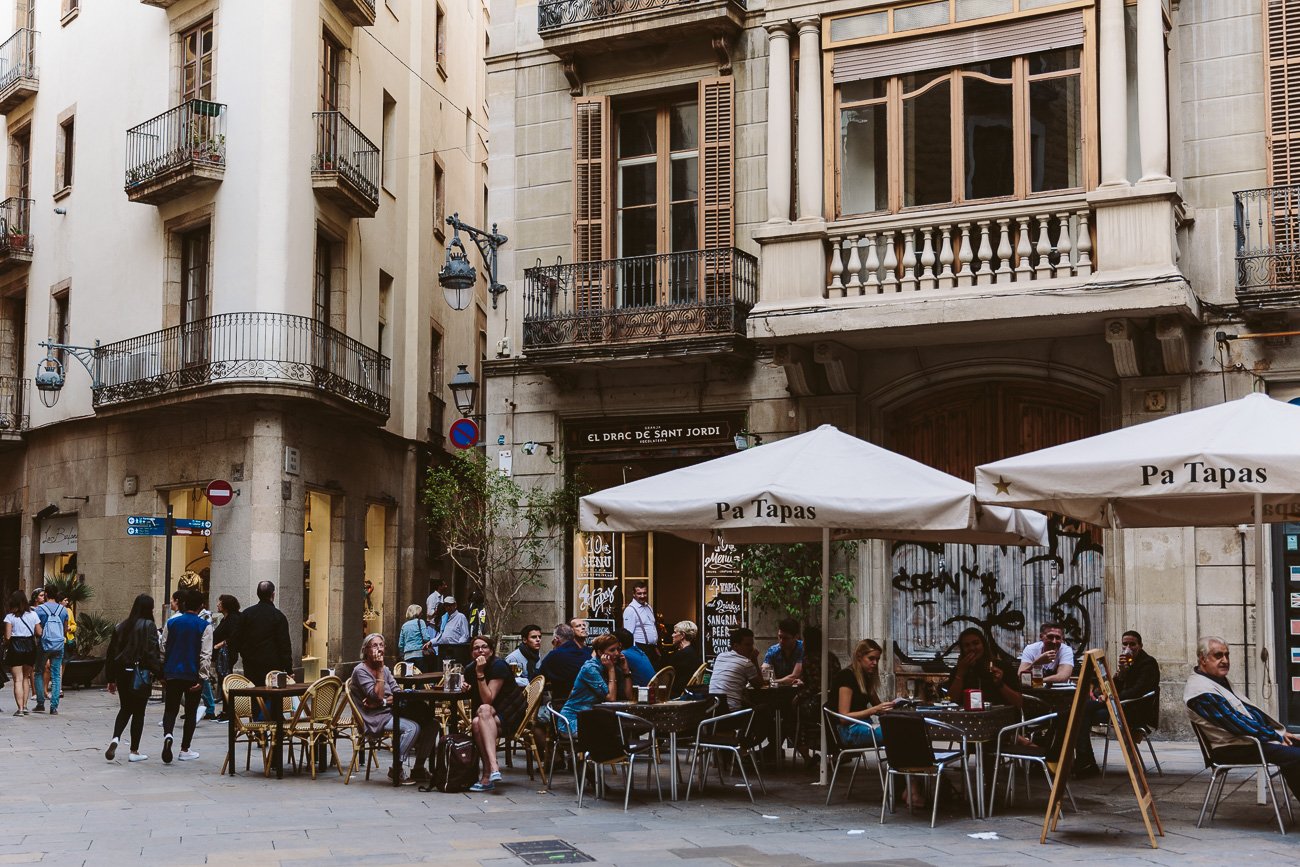 Tip 9: A view of the Sagrada Famìlia from above
Visit the rooftop of Ayre Hotel Rosellon for a drink (or just for a peak to make a photo) for a different view of the famous Sagrada Famìlia.
?‍? Address: Carrer del Rosselló, 390, 08025 Barcelona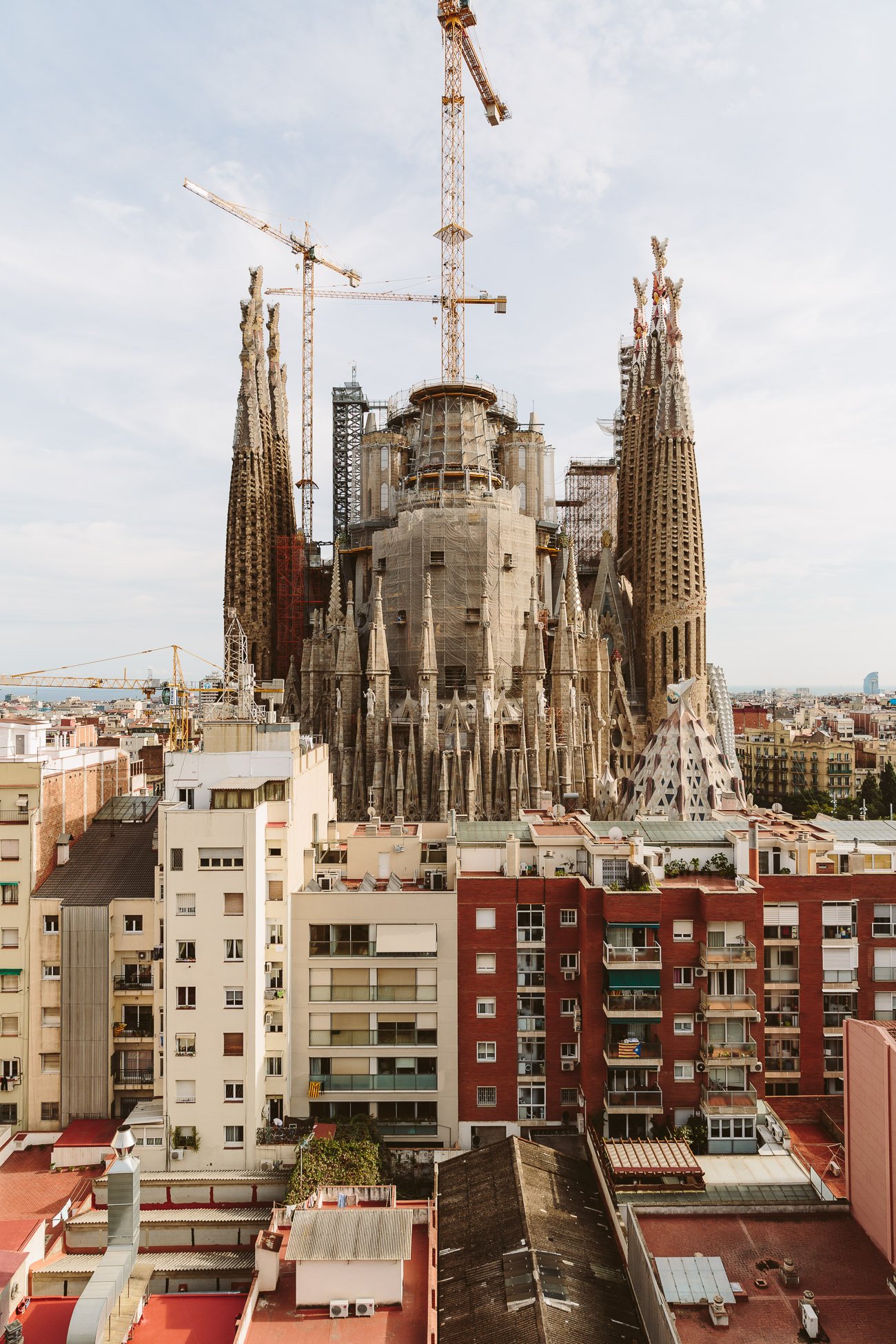 Tip 10: The Olympic Port
Visit the Olympic port – and especially Frank Gehry's Fish sculpture. You'll get the best views from the restaurants of Hotel Arts.
?‍? Address: Carrer de la Marina, 19-21, 08005 Barcelona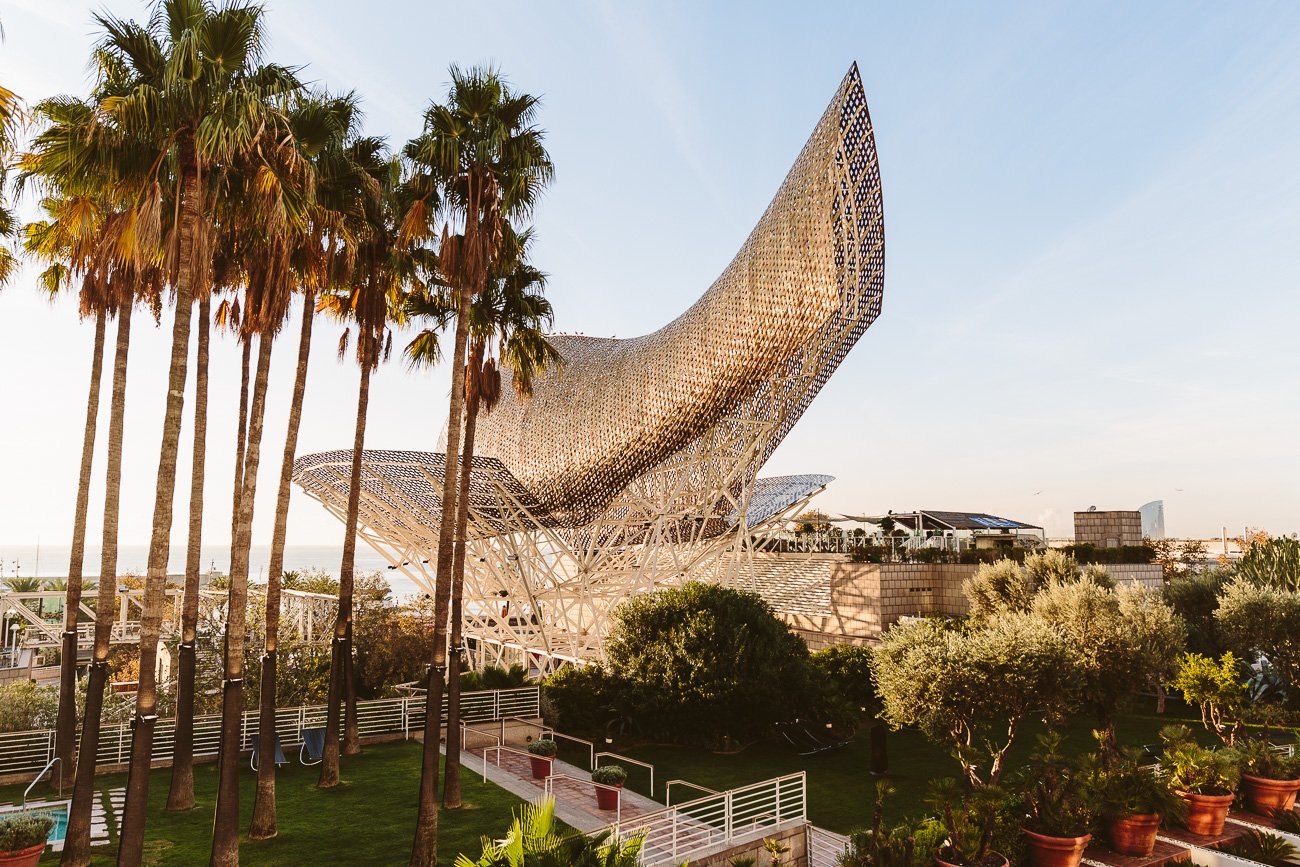 Those were our 10 highlights from Barcelona! What are your highlights? Let us know in the comments and we'll grow that list the next time we visit the city 🙂