(Last Updated: April 2023). Are you wondering which Canary Island might be the right choice for you? Choose (at least) one week in Lanzarote if you're up for: Rough and picturesque volcanic landscapes, appealing architecture & design, interesting experiences & sights as well as unique boutique hotels and culinary delights. Especially the focus on local artisanal products and the very unique architecture (that steers clear of any high rises and ugly resorts) are reasons to select Lanzarote over Gran Canaria, Fuerteventura and Tenerife in comparison. After having visited all four of the larger Canary Islands Lanzarote still remains our favorite!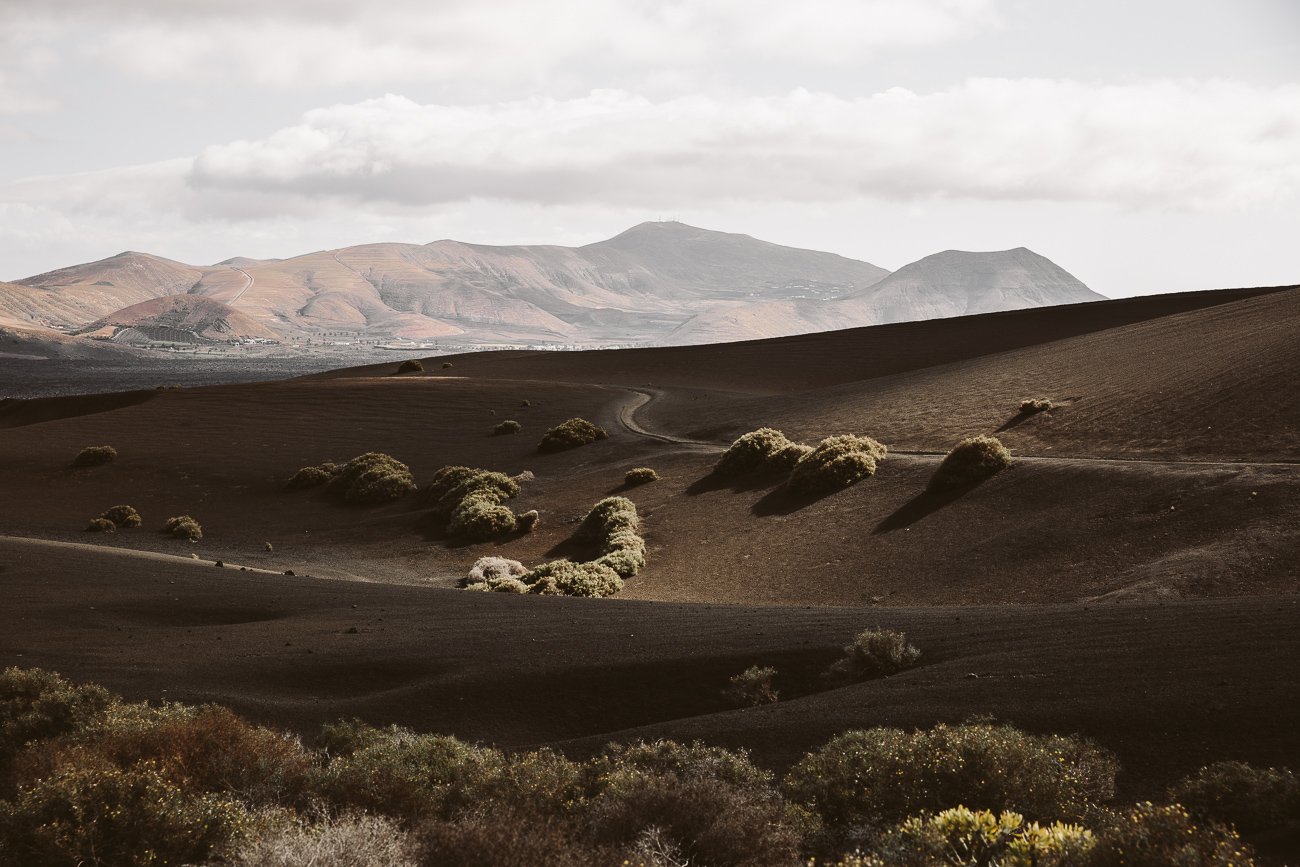 The volcanic landscapes are one of the main reasons to visit Lanzarote.
Lanzarote has many advantages over the other Canary Islands. Gran Canaria is much more developed touristically and has some ugly architectural mishaps. The same goes for Fuerteventura, which is truly lacking the choice of interesting hotels, that Lanzarote offers! And then of course there's the iconic landscapes. If you love volcanoes & don't want to stay in one of the high rises that call themselves hotels, Lanzarote really is the place to go.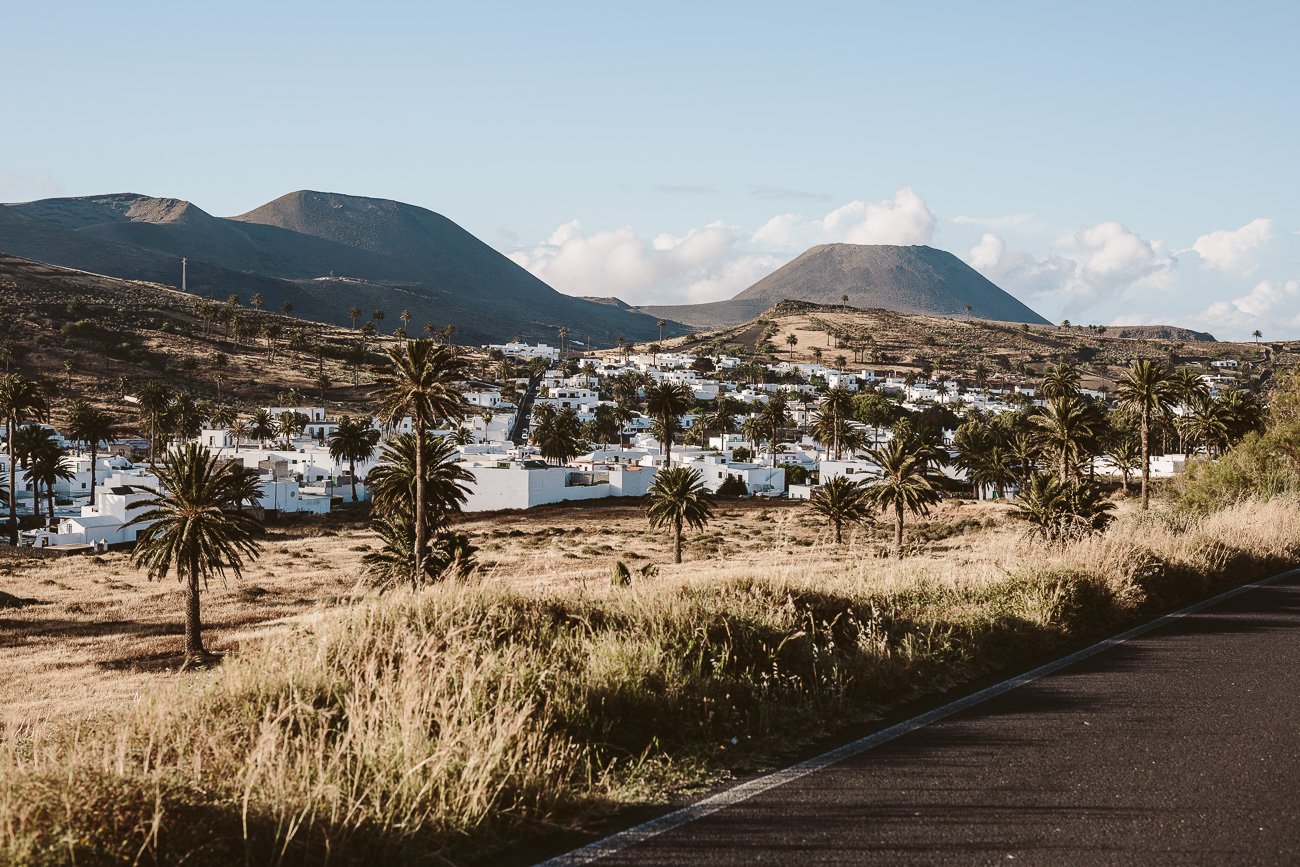 This is as green as Lanzarote gets – palm trees and cacti grow here. But there's no forests.
How to travel Lanzarote
Lanzarote isn't a very big island (although the locals might ask you if you're crazy, when you want to cross the whole island in one day). From one tip to the other it takes you about 1,5 hours of (comfortable) driving. We therefore recommend to rent a car (Price for one week: we paid around 200 Euros, excl. gas – prices might have increased since our visit a few years ago and also after Covid-19).
We recommend renting an SUV if you also want to drive a bit off-road to hidden coastal spots.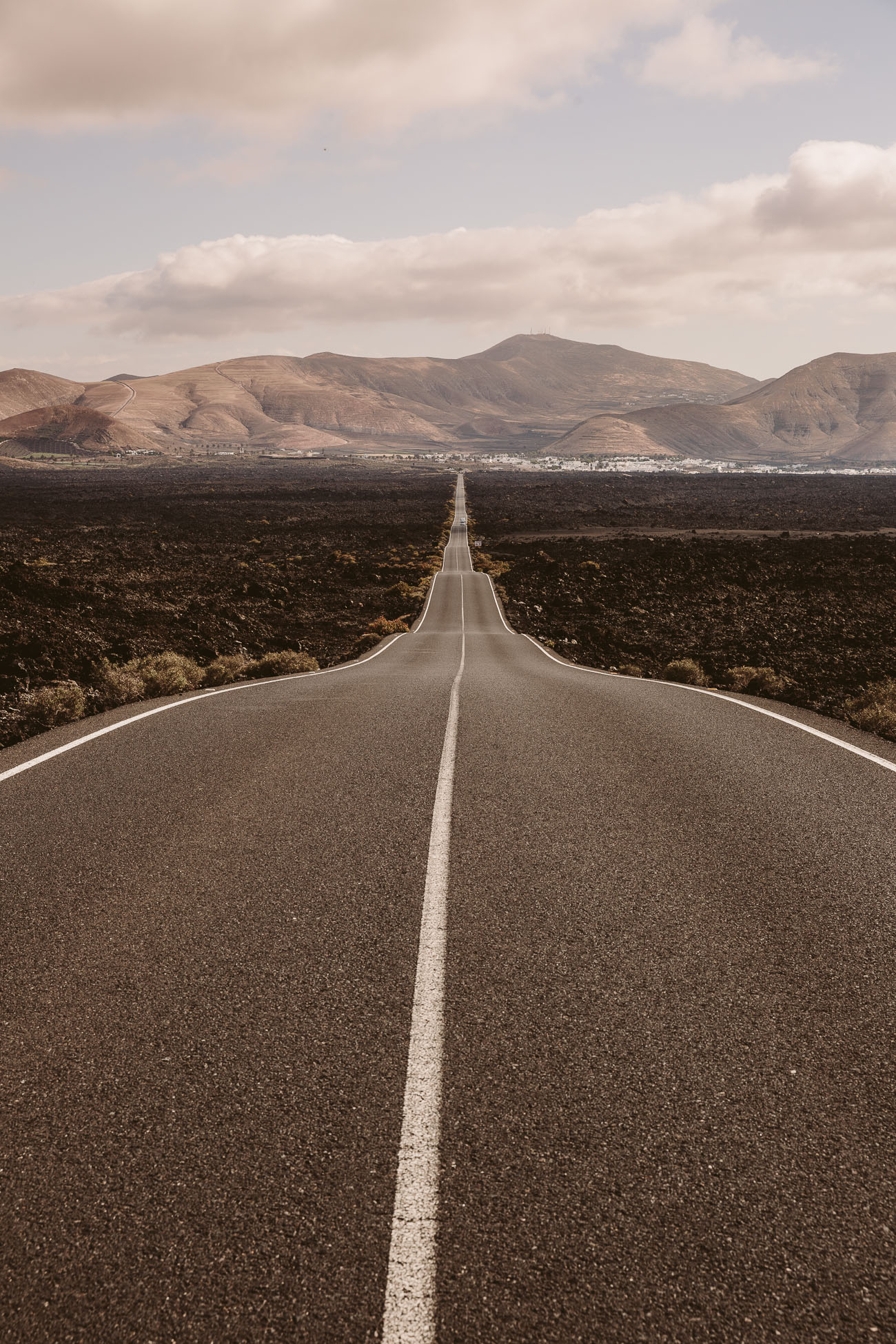 The dirt roads are exceptions though – the main roads on the island are in great shape!
Where to stay in Lanzarote
There's basically two ways of enjoying the island to the maximum:
) You can stay close to the seaside and enjoy ocean views.
(Check our hotel review of La Isla Y El Mar Hotel)
) Or you can decide to stay central and enjoy remoteness and quaint landscapes.
(Check our hotel review of: Buenavista Country Suites Lanzarote)
We recommend to combine the two experiences!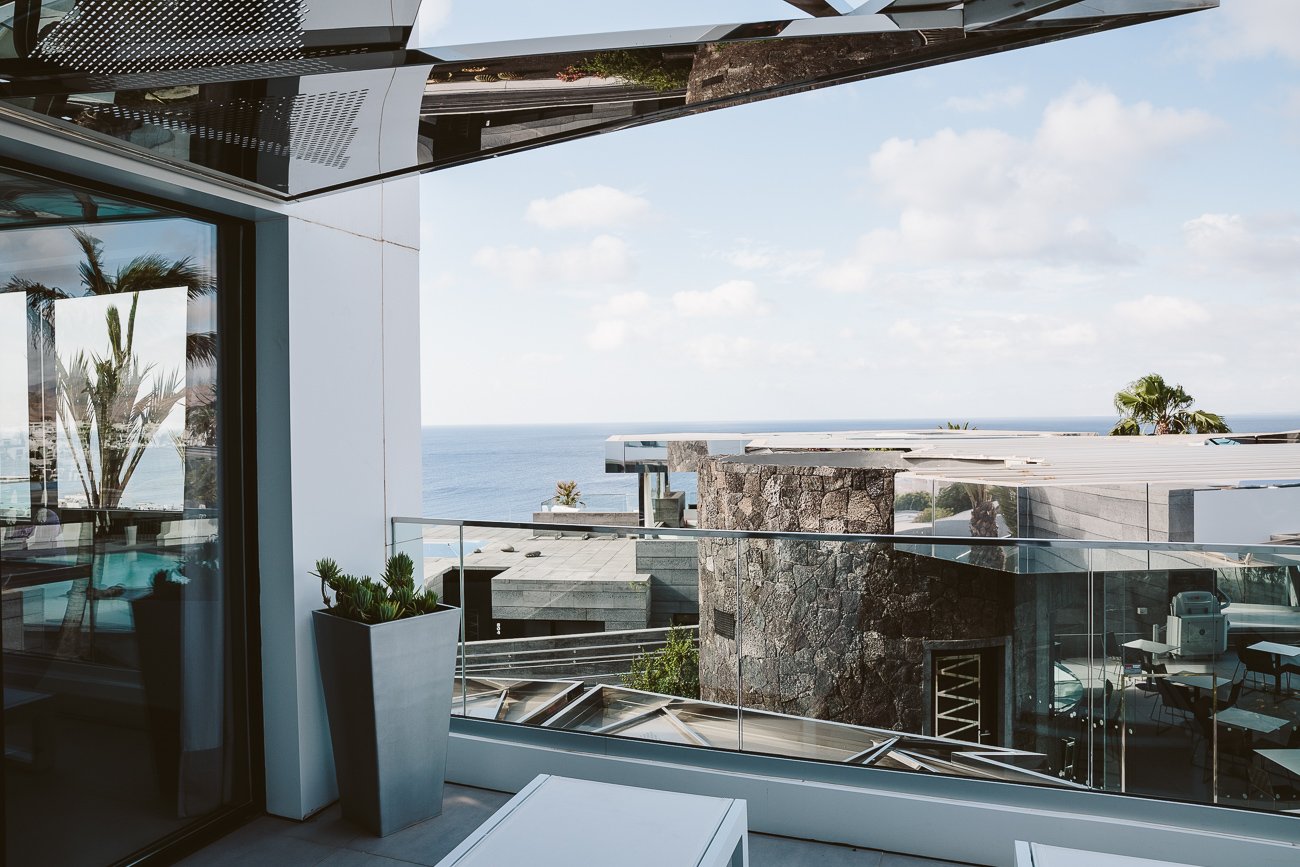 Stay at the beach for a couple of days and enjoy a bit of ocean front relaxation and chilling at the pool. Then move to the vineyards of the "La Geria" region for a complete change of scenery. This will give you a taste of the slow life & wine culture of Lanzarote. With this combination you'll get the maximum out of your one week in Lanzarote.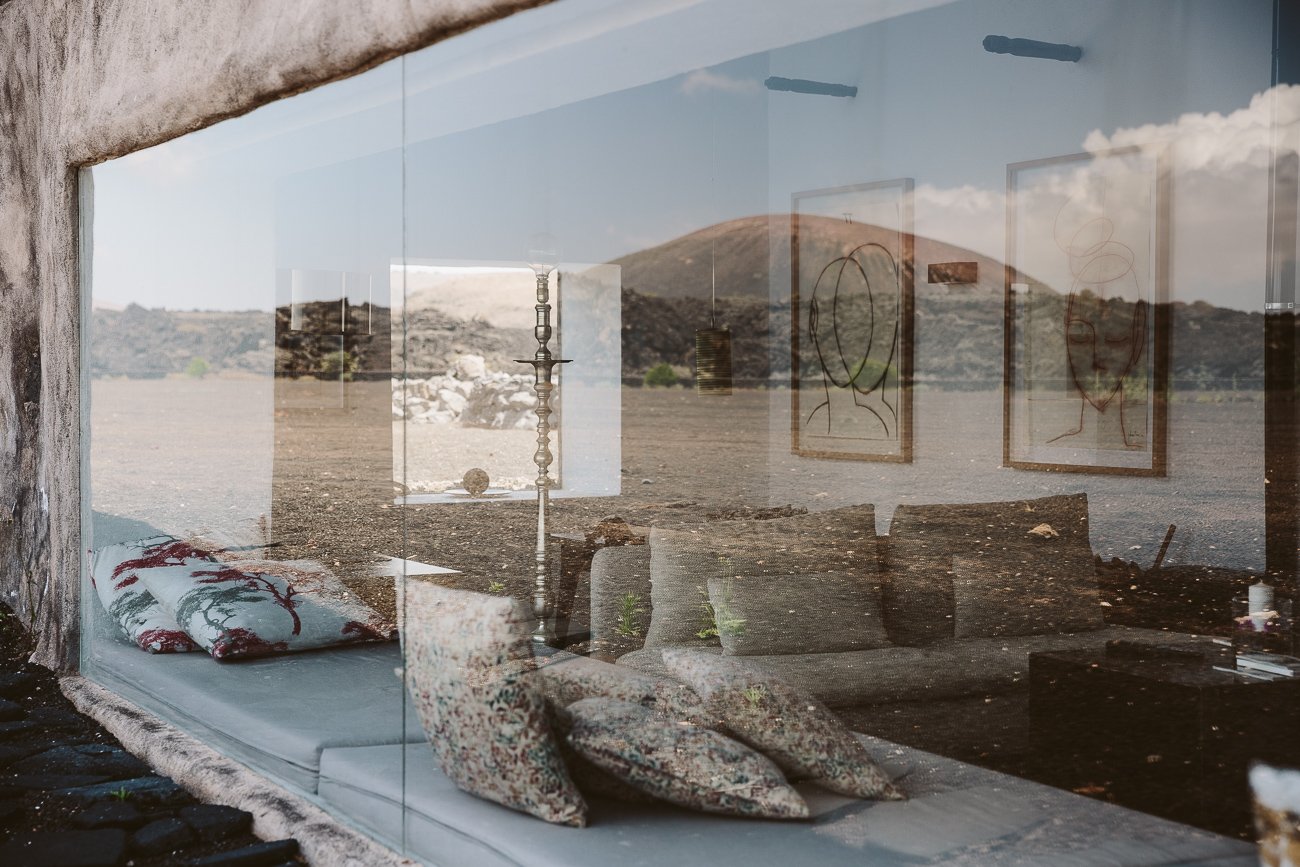 What to do in Lanzarote
There's a couple of things that you can do – even on an island that feels like it's virtually made from volcanic sand and stones. We recommend a fair amount of coastal explorations and water sports – combined with tours of the interior of the island.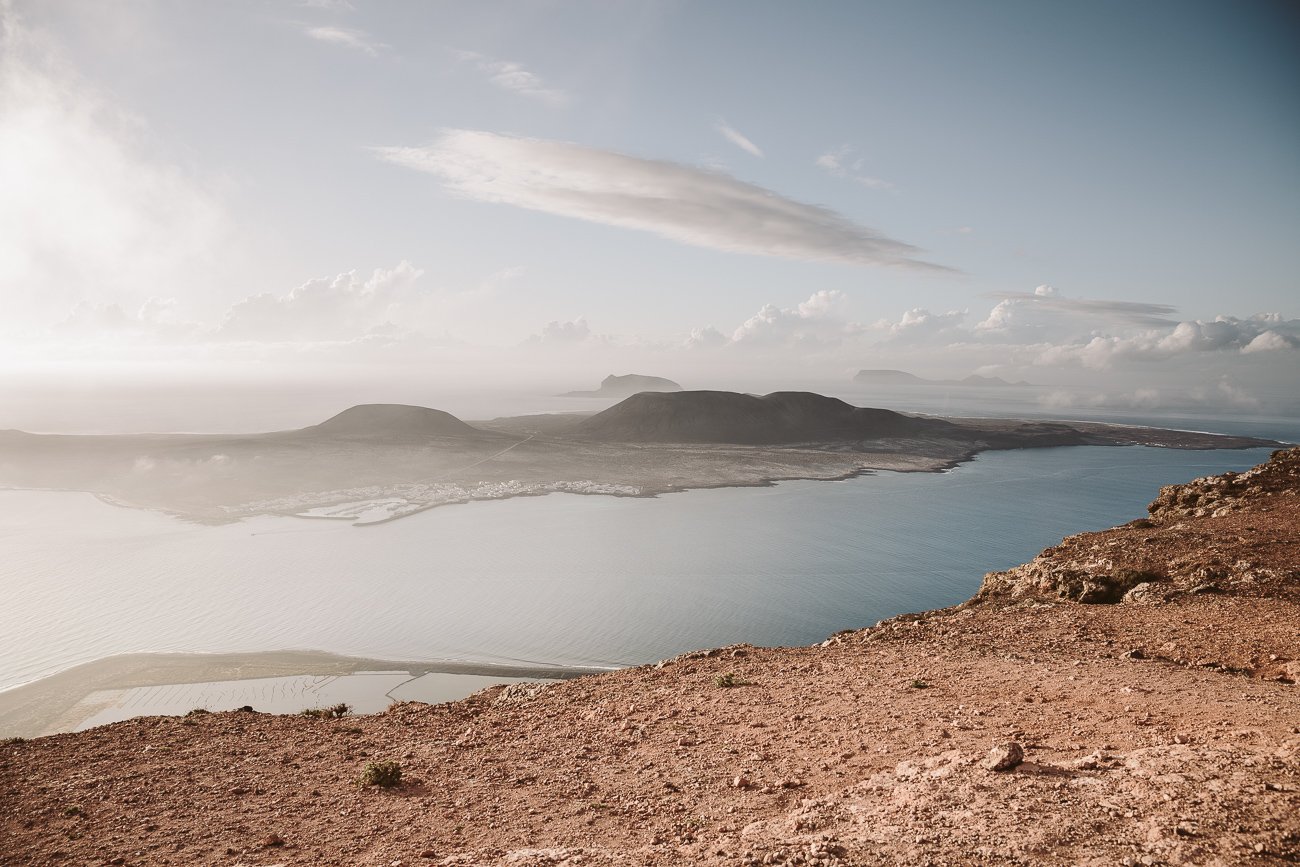 View over La Graciosa Island from the northern tip of Lanzarote
Our Top 5 experiences of Lanzarote
There's a few classics, that draw most visitors to Lanzarote each year. Among the favourite activities are road biking and hiking. You'll see a lot of people riding bikes on the streets over the rolling hills of Lanzarote. And then there's various hiking paths around or on top of the countless volcanic cones. But there's more to do – and these are our favourites: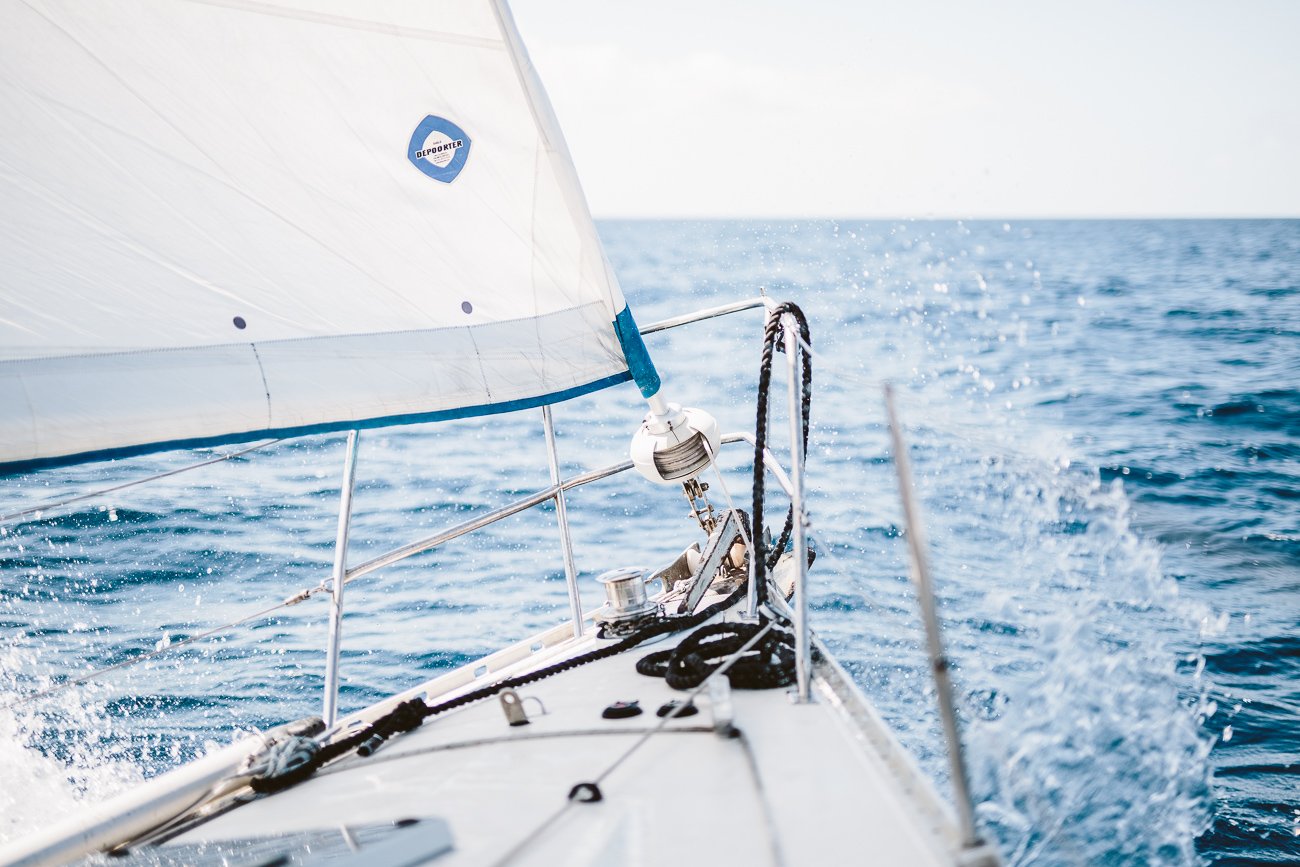 1.) Take a Sailing trip on Lanzarote
Lanzarote (as it's sister island Fuerteventura) is well known for the heavy winds. The island is covered in a constant stream of air. This might be annoying on a sandy hill, but it's perfect for a day (or a couple of hours) of sailing. We took a two hour private sailing trip with Captain Manuel from "Sailing Tour Lanzarote".
We paid 250 Euro for the 2 hour private excursion. The trip started from Puerto del Carmen and we spent most of the time sailing towards Isla de Lobos. In two hours you cannot really reach any other place, but sailing is mostly about spending time on the water anyhow 😉 If you take a longer trip (4 hours or more) you can even eat lunch on the boat or go snorkelling in one of the bays along the shoreline.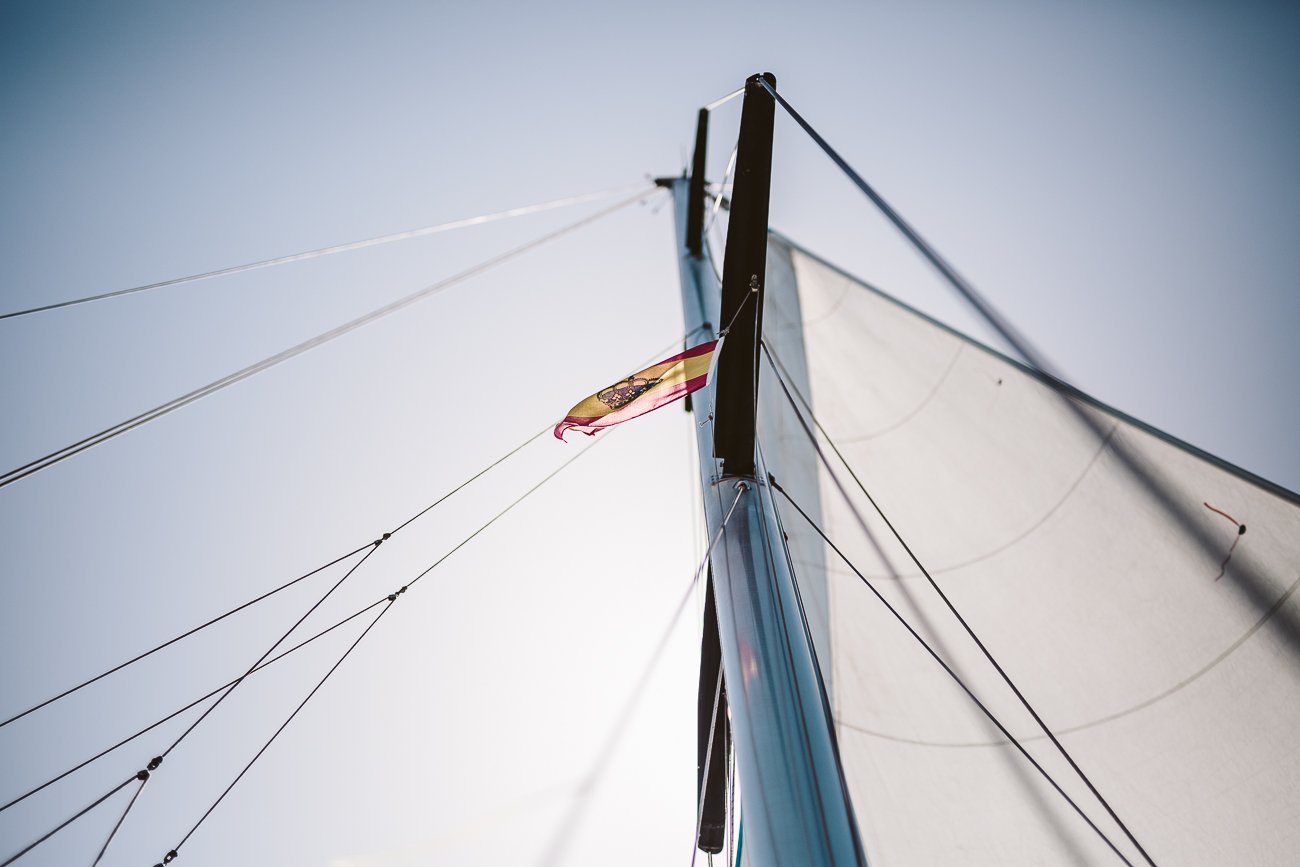 2. Study the legacy of César Manrique
It's quite inspiring to learn how one person can change a whole island. The artist and architect César Manrique had a vision for Lanzarote. He wanted the island to be a pioneer in sustainable tourism. Therefore he started his foundation in the early 1980s and worked closely with the government to forbid developments of high rise hotel buildings and distracting billboard ads on the roads.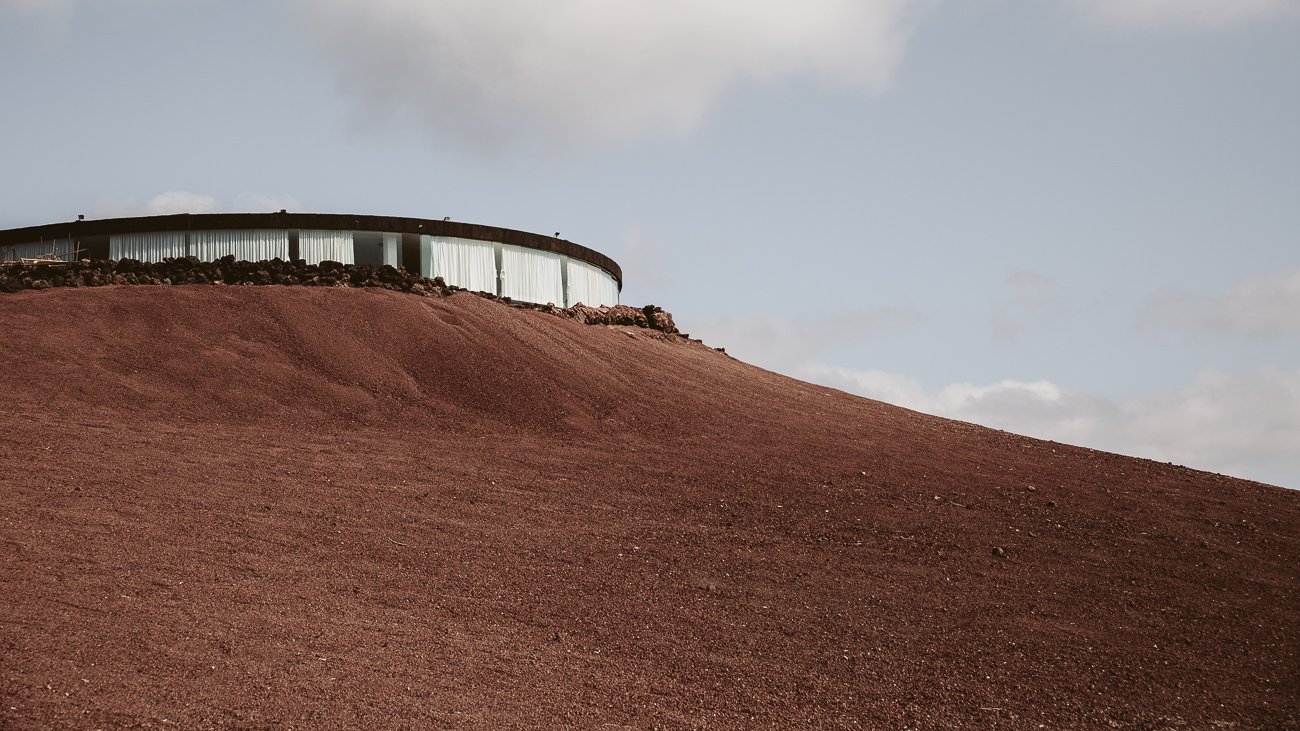 This restaurant building is one of the projects by César Manrique.
There's a number of César Manrique projects that you can visit during your stay in Lanzarote. Basically you can choose between a couple of museums, his private home, restaurants, a cactus garden and many more. Either way we recommend to buy one of (or better both) combination tickets.
Volcano house
The Volcano House was home to Manrique for many years, before he transformed it into the foundation and it's now a museum.
Palm Grove House: César Manrique House Museum in Haría
The César Manrique house in Haría is where he spent his last years.
This feels much more like his personal space, with all his private belongings still there untouched.
(Photography is only allowed in the exterior spaces).
Our personal tip:
We enjoyed the visit of both houses and definitely recommend the combination ticket. The house in Haría feels really personal and private and you even get a glimpse of his studio. The foundation on the other hand shows how well he incorporated architecture into the natural landscape of the island. Make sure to go late in the afternoon (or first thing in the morning) for some quiet during the visit!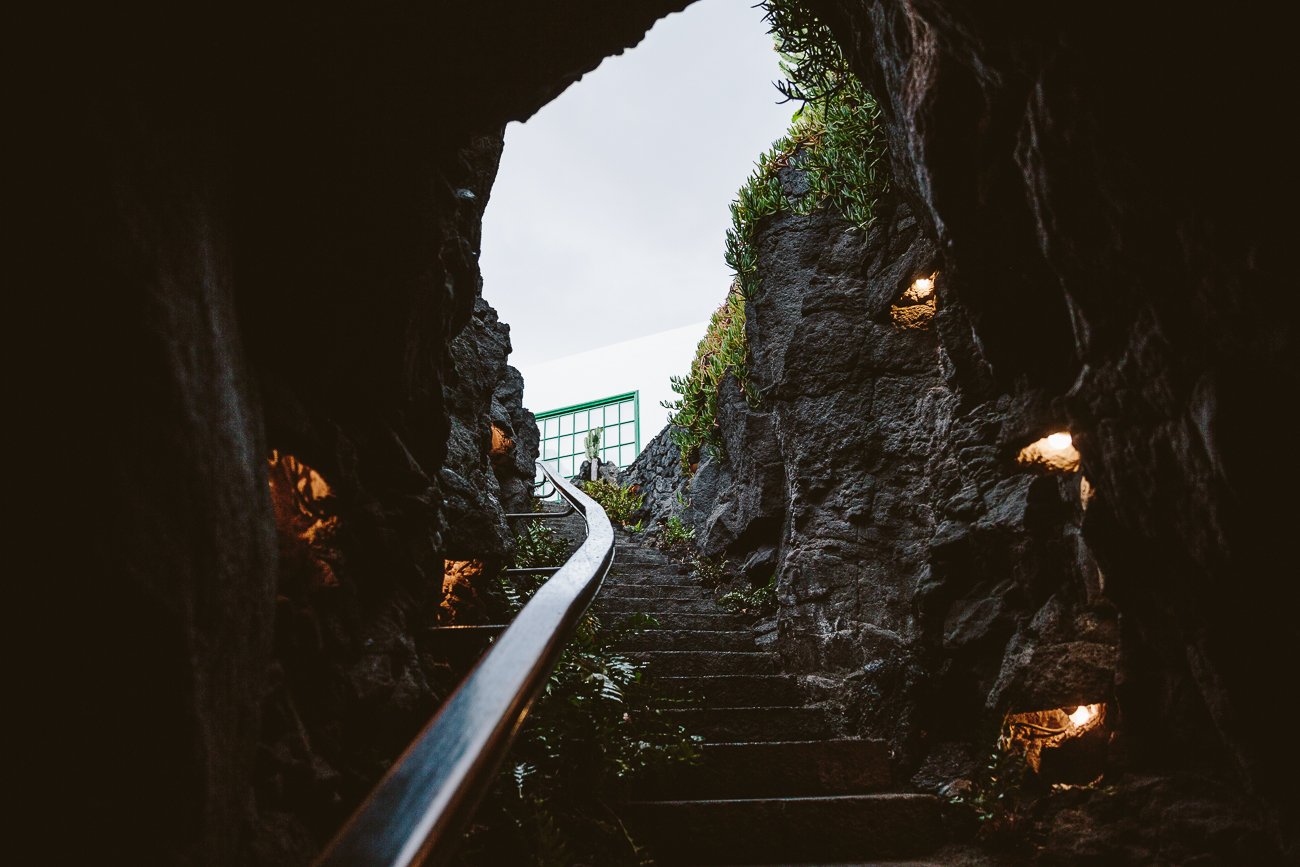 While building the Volcano house Manrique discovered the volcanic caves and decided to use them as living space.
Combination ticket CACT Lanzarote:
The so called CACT (Centres of Art, Culture and Tourism of Lanzarote) unite 9 different "attractions" and you can buy different combination tickets. We decided for a 6-centre ticket for 33 Euros and ended up visiting these 5 places: The Jardín de Cactus, Jameos del Agua, Cueva de los Verdes, Montañas del Fuego and the Mirador del Río. The ticket is valid for 14 days, so you don't have to visit everything in one day.
Jameos del Agua
The Jameos del Agua are located close the coastline. Our personal highlight: You have to get out of your shoes and wade through water to enter the building.
Jardín de Cactus
The "Jardín de Cactus" features hundreds of different cacti species and you will be tempted to touch them all. Be warned: This is quite overrun by tourists, better come early morning or late in the afternoon!
Cueva de los Verdes
The cave system was our least favourite of all César Manrique projects. Why? You can only enter with a guided tour together with approx. 30-40 other visitors. This makes it less calming and spiritual then his other buildings. Other than that it's worth a trip as you'll get to cool off as well 😉
Mirador del Río
The Mirador del Río features some stunning vistas of La Graciosa island. But: You can also get those views without paying the entrance fee (find out more below under item 4)! We still believe it's worth the visit for the architecture.
3. Explore the volcanic landscapes
One of the most common ways to visit the volcanic landscapes of Lanzarote is to take a bus tour at the Montañas del Fuego (located within Timanfaya National Park). Unfortunately, this tour is not accessible for private cars. You can only visit the National Park with your own car, but won't be able to access all the roads (actually you can only take the one road that leads up to the El Diablo restaurant).
As we are not big fans of bus tours with dozens of other tourists we decided for a private trip. The road up to the top of the hill where the restaurant is located takes around 5 minutes and isn't too spectacular. Also there's no way to park your car alongside the road to take a walk around. Basically you pay the entrance fee for "Las Montañas del Fuego" (9 euros without the combination ticket!) to drive to a restaurant. Up there we got lucky as there was a bus tour that had just arrived. This way we at least got to see the show, which consists of a display of the heat and power of the (still active) volcano.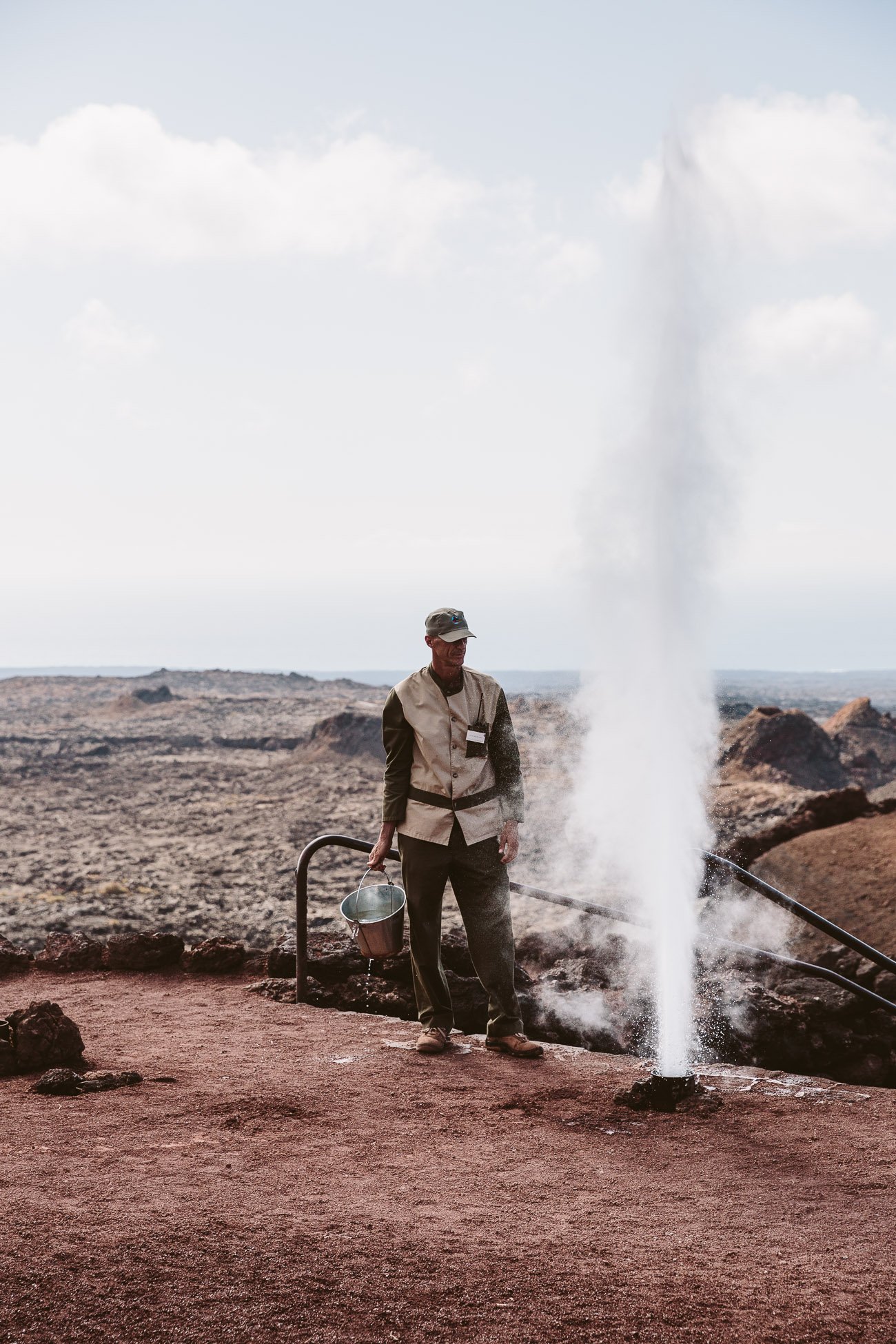 The guides at El Diablo set a ball of straw on fire, by simply pushing it down a hole in the ground. And then there's pipes in the ground, that evaporate water into a fountain of steam within a second. It's quite impressive to get a sense of the power of the heat in the underground, but don't expect more than a 3 minute show.
We recommend that you take the road to the western, coastal part of Timanfaya National Park towards "Playa de la Madera". Here you don't have to pay any entrance fee and enjoy scenic views of the landscape. Plus you can hike alongside the coast through volcanic stone (that actually feels and even sounds more like black glass scattered all everywhere on the ground).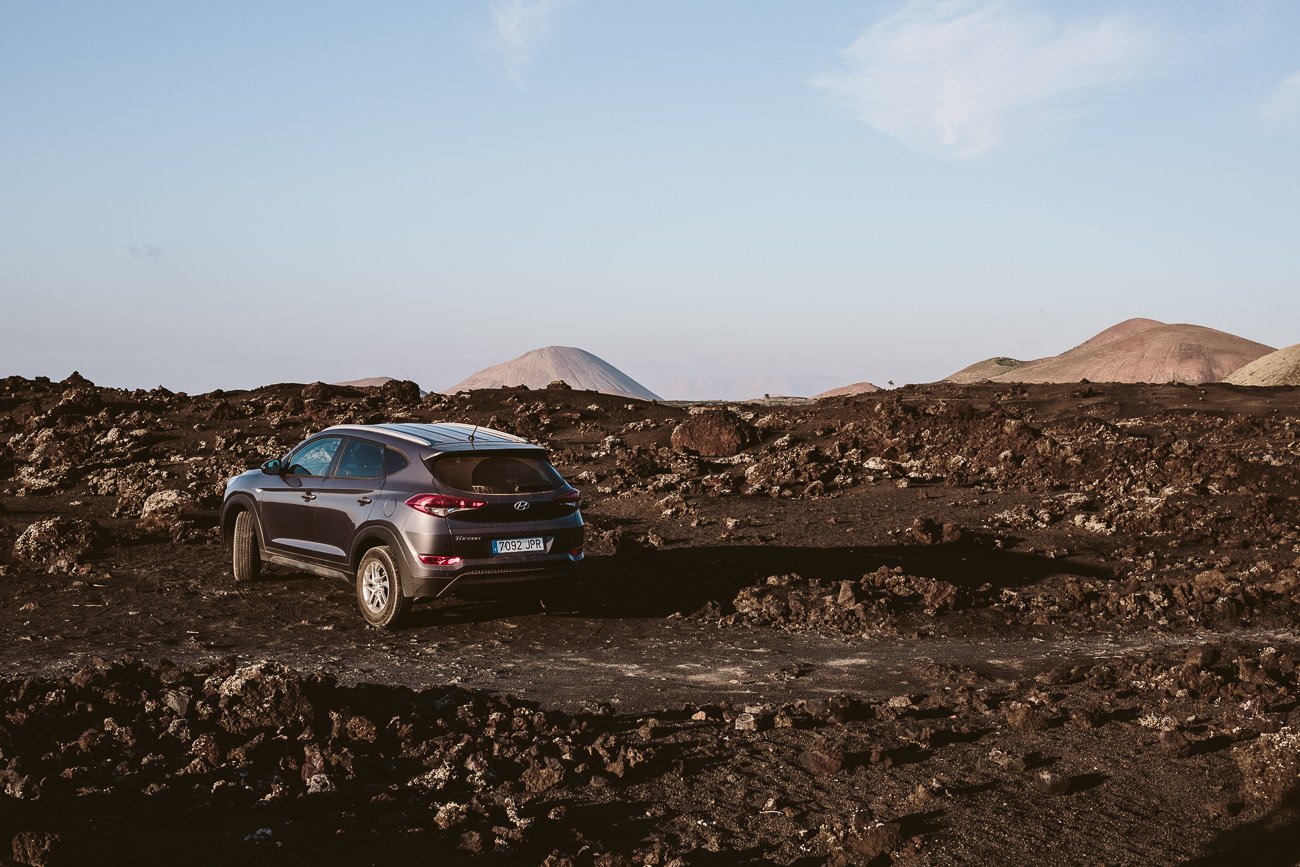 The volcanic cones of Timanfaya National Park in the background – as seen from Playa de la Madera.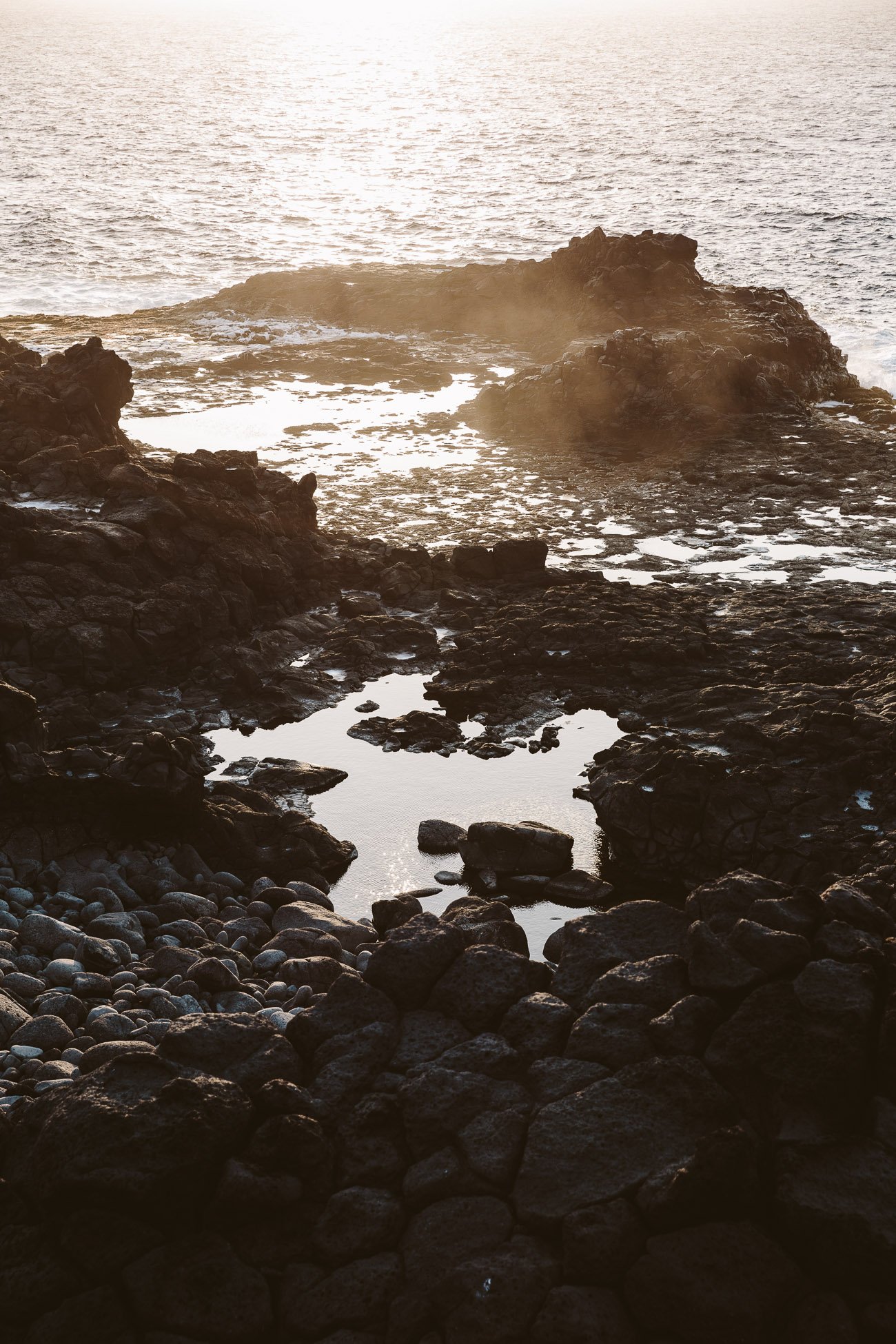 We recommend a hike alongside the coastline of Playa de la Madera at sunset.
4. A sunset over La Graciosa island
The Northern part of Lanzarote is part of the Unesco Biosphere Park and protected for it's landscape and wildlife. Therefore you won't find any bigger cities or hotels up in the North. Most visitors of Lanzarote come to the North for the "Mirador Del Rio" – the famous lookout platform and restaurant built by César Manrique. But you don't have to pay the entrance fee to get an amazing view!
You can see neighbouring La Graciosa island from the Northern tip of Lanzarote. But not just from the official Mirador!
Unfortunately El Mirador is quite overrun by tourists and also closes before sunset. Therefore we decided to spend the sunset just about 300 meters South of the Mirador Del Río at the cliffs. Here you can park your car next to the street and enjoy the views of La Graciosa island while the sun sets. If you're lucky you'll also have clouds rolling in over the edge of the cliff – which is quite a spectacle.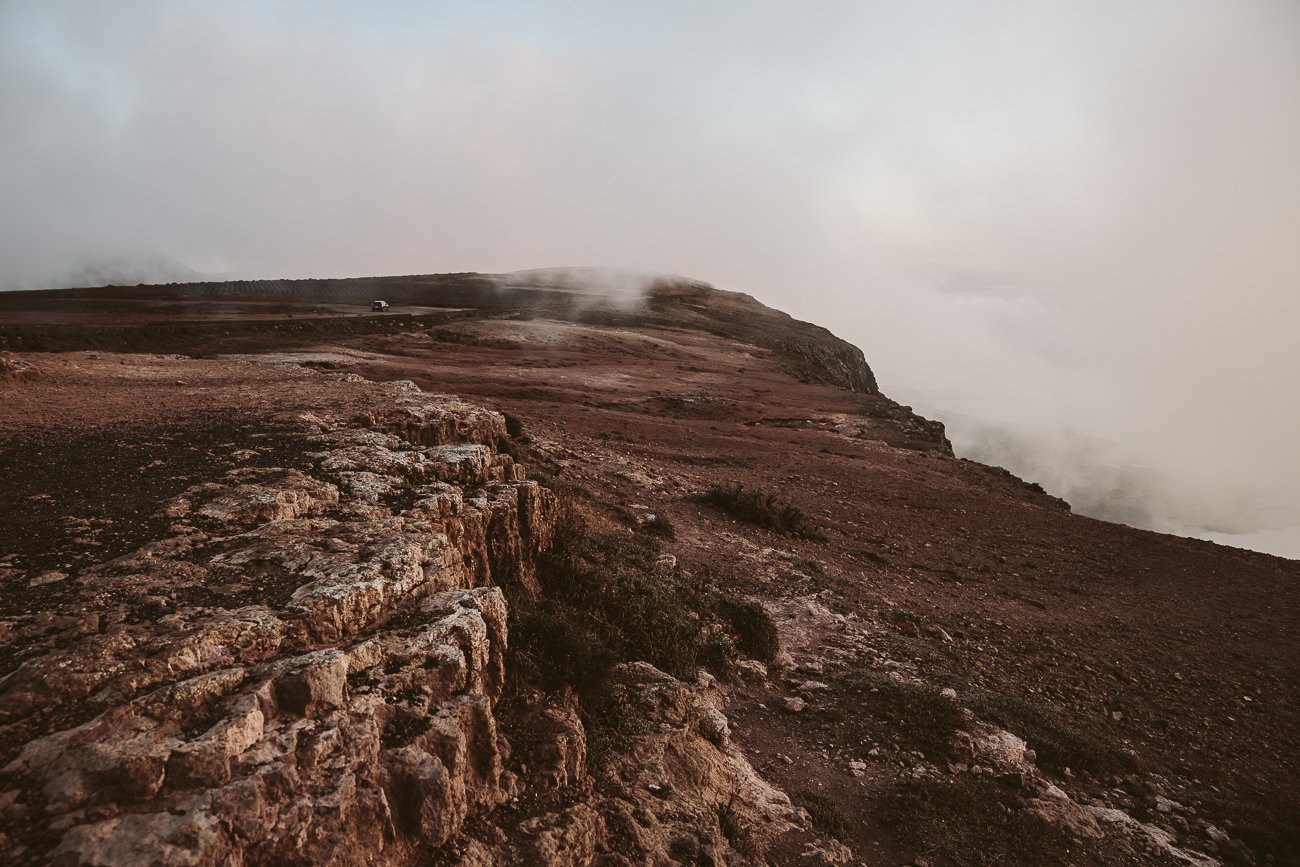 The cliffs south of Mirador del Rio – clouds are rolling in (you can spot our car in the distance).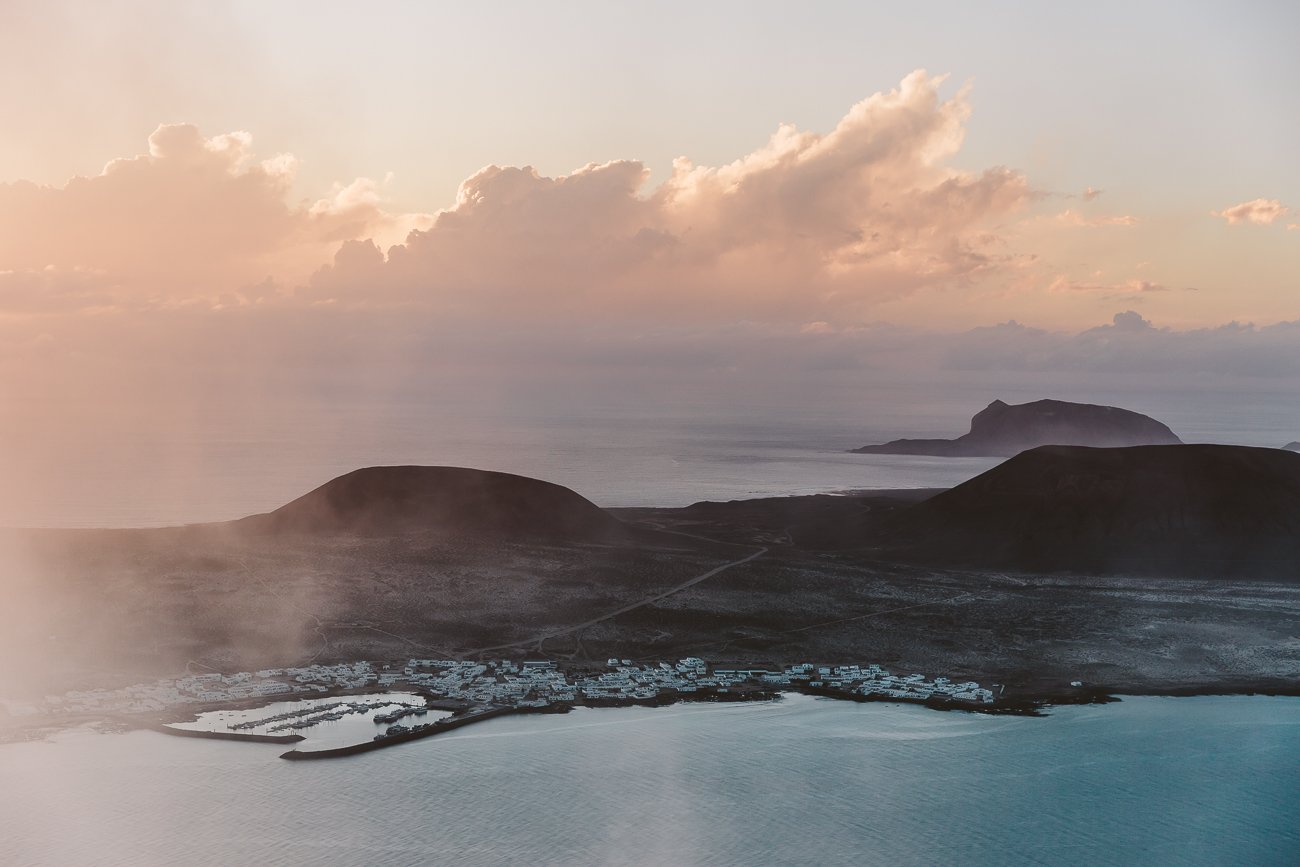 When the sun sets you'll get some magnificent views of La Graciosa island.
Our personal tip:
Bring a picnic and enjoy it up there (as there's no really good restaurants in the nearer vicinity – see our blogpost with vegetarian restaurant tips for Lanzarote).
5. (Kite) Surfing at Famara Beach
Famara Beach is famous for it's wind and ideal surfing conditions. This long and wide stretch of beach is not so popular amongst swimmers and families because of it's higher waves and zero sun or wind protection. So either you want to go surfing (or kite surfing) yourself, or you prefer watching them at sunset. But don't go here for a day of beach relaxation – there are calmer beaches in the southern part of Lanzarote (Playa de Papagayo, Playa Mujeres, Playa del Pozo, etc.).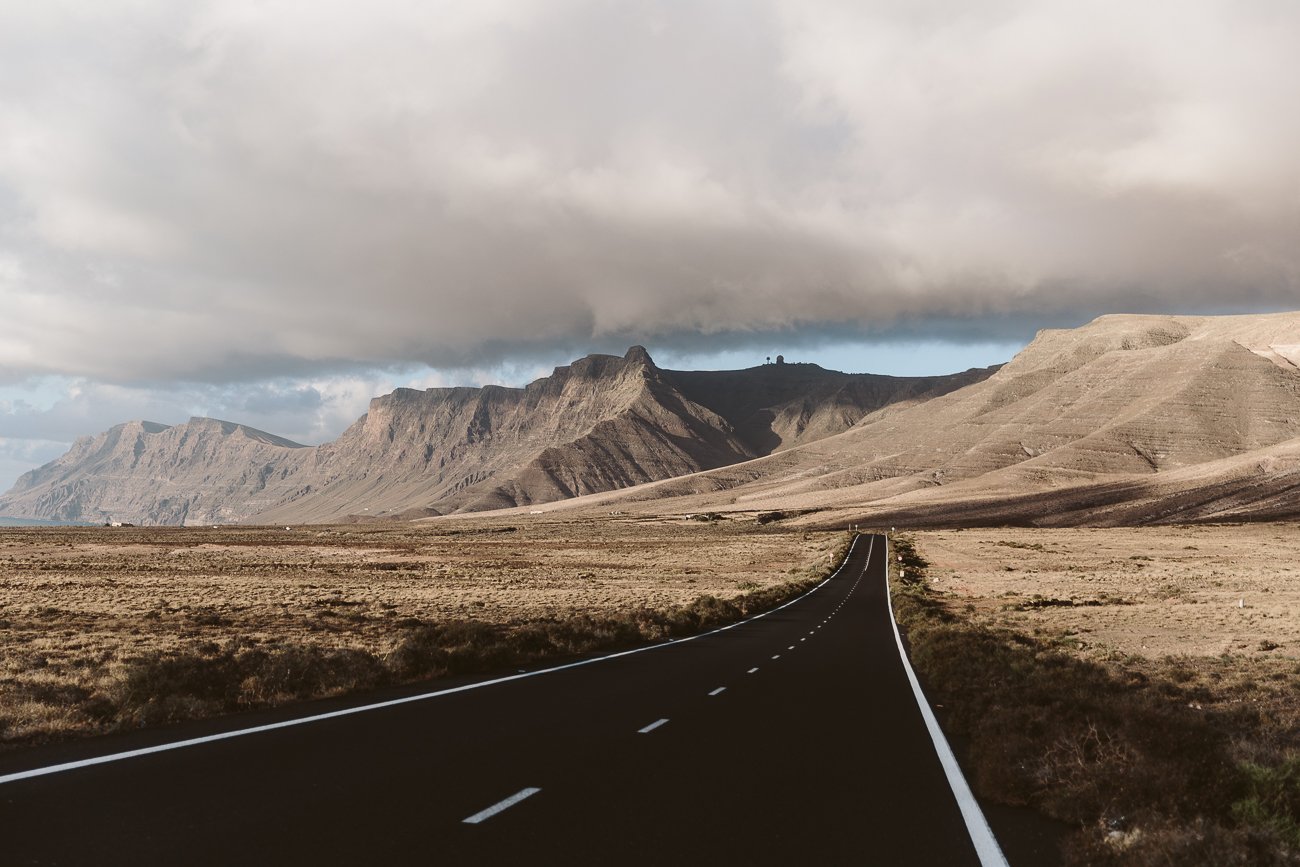 The road to Famara Beach is already stunning!
We spent two evenings and sunsets at Famara Beach, because of it's incredible views and spectacular mountainous scenery.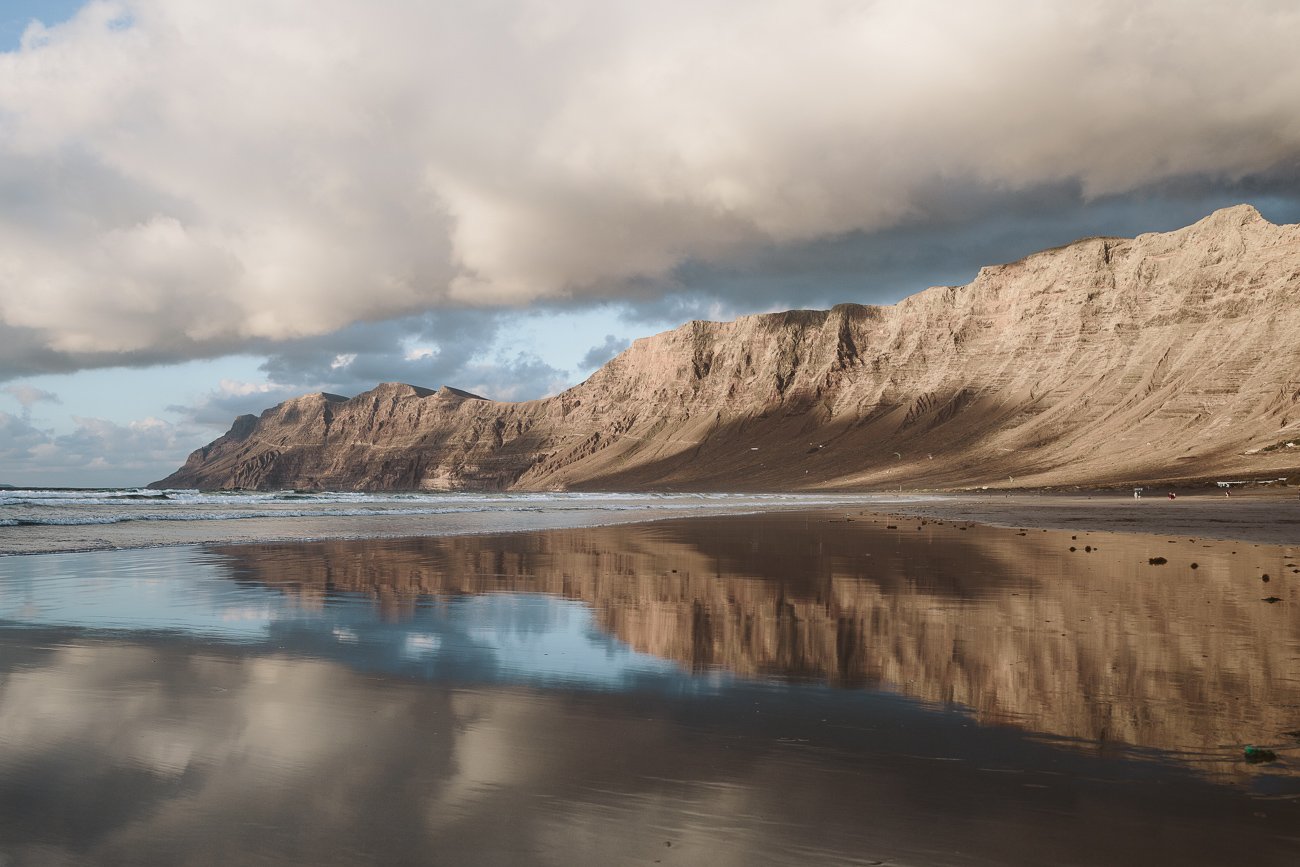 Surfers and Kite surfers love Famara beach, but it's not ideal for swimmers!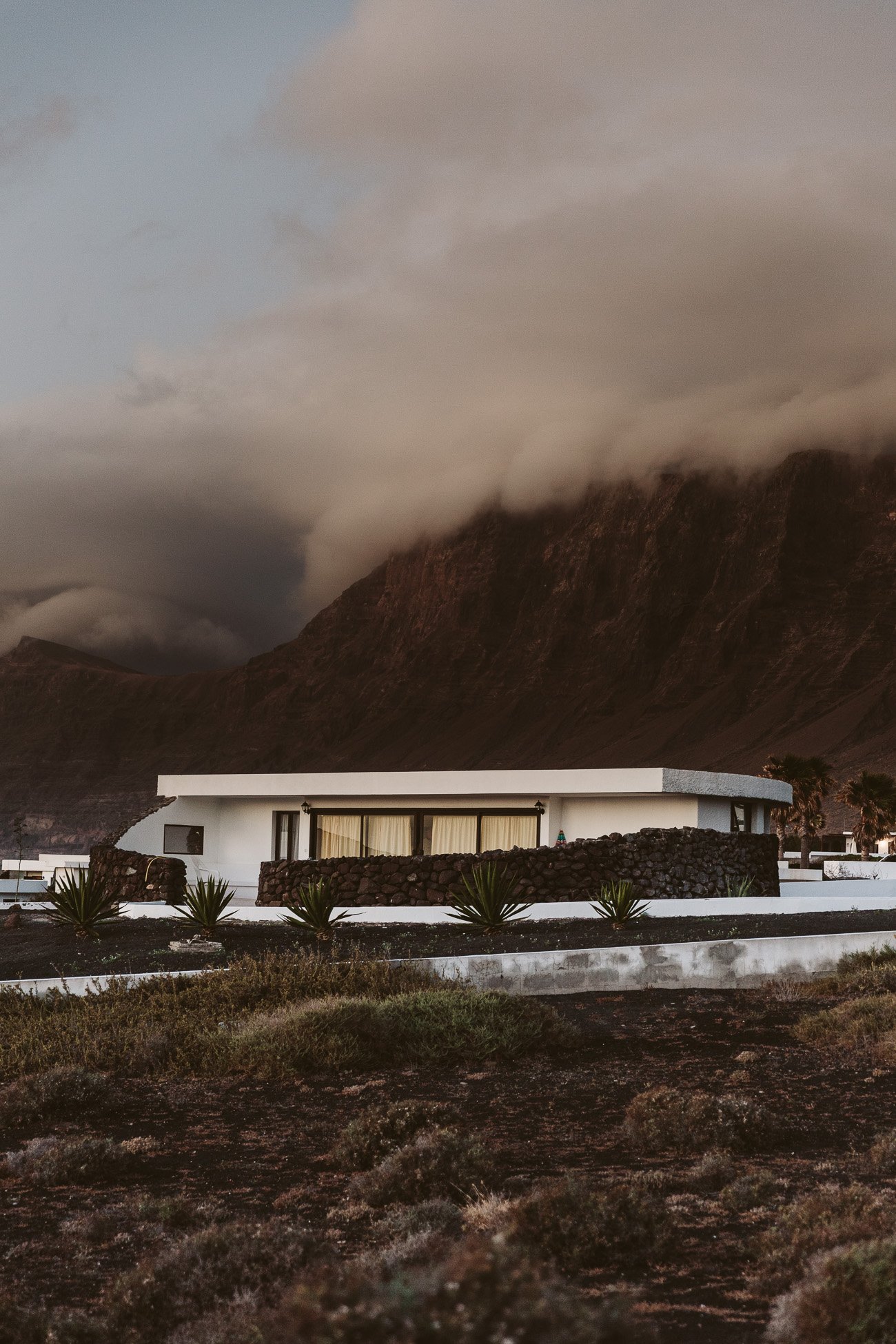 If you're into architecture definitely check out the apartment buildings at Famara Beach!
Other tips for Lanzarote
What else is there to do? You can visit one of the many vineyards of La Geria and discover how the grapes are grown in these arid conditions. (Of course you can also attend a wine tasting!).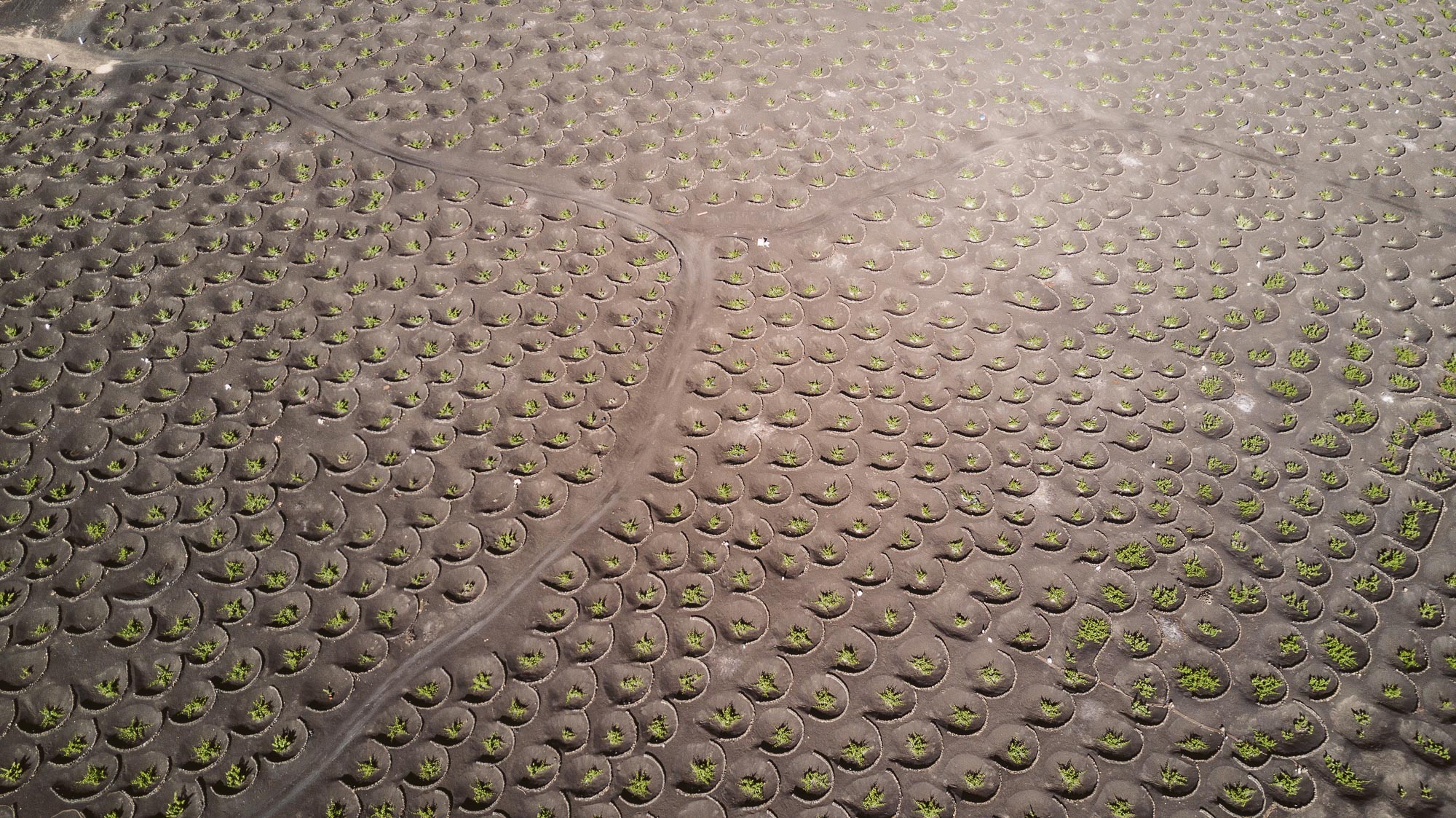 The vineyards of La Geria in Lanzarote – as seen from above.
We also recommend to visit the ceramic studios at Teseguite to understand more about the local craftmanship and design background (and maybe bring a true artisanal souvenir home with you).
If you're into camping, then you might want to check out the small path off the coastal road at Caleta de las Aulagas. Here you'll find a small cove that is perfect for a night or two of "wild" camping.

Restaurant tips for Lanzarote
We compiled a list of our favourite restaurants in Lanzarote, which also offer vegetarian options. It's a bit of a challenge to find vegetarian food, but there are some options everywhere (think potatoes and mojo, a green or red sauce). Other than that Canarian cuisine centers a lot around meat dishes.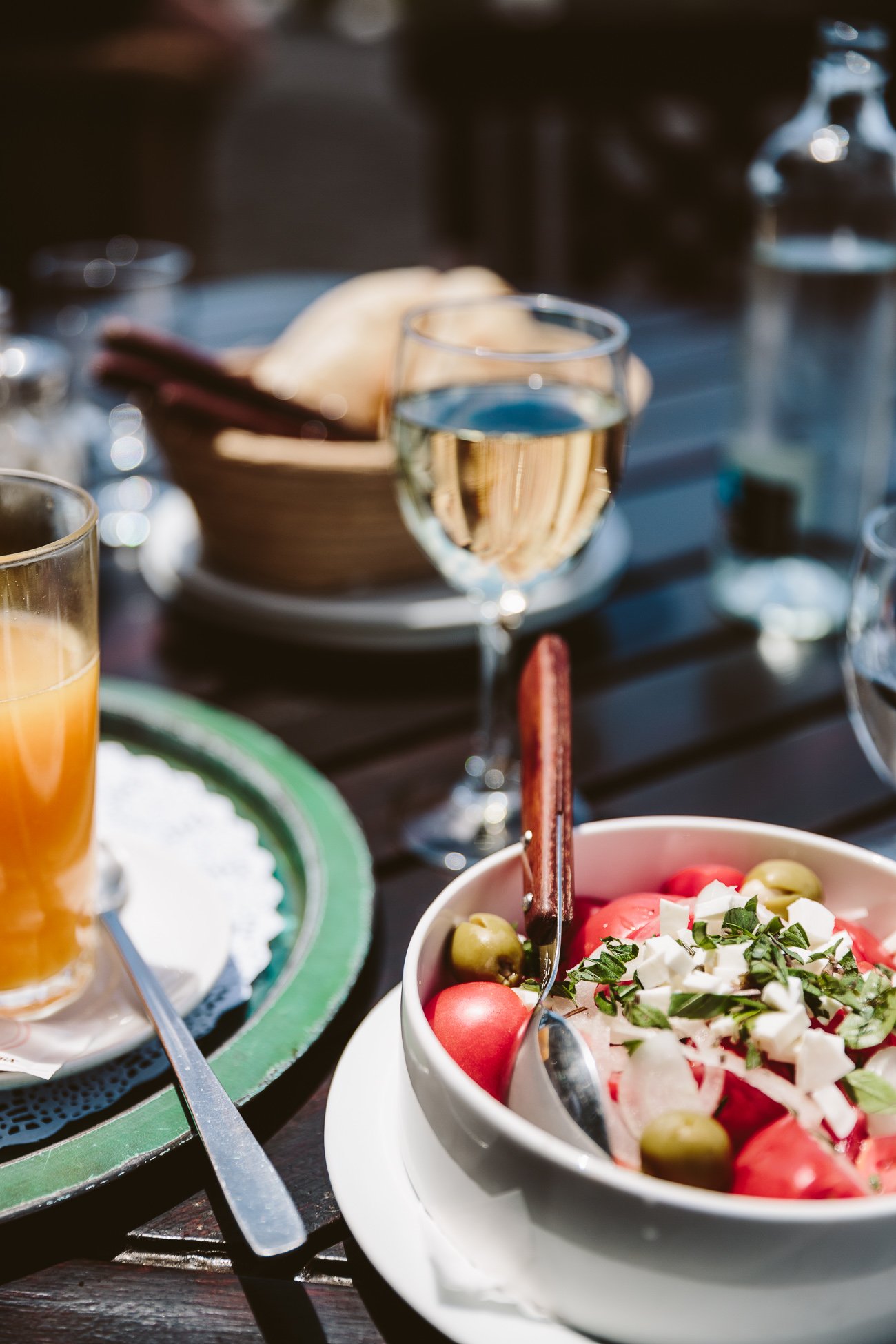 Our favourite restaurant in Lanzarote: El Chupadero.
Lanzarote vs. the rest of the Canary Islands
These were all our tips for one week on Lanzarote. If you're still considering which Canary island to choose, then let us explain a few of the key differences.
If you prefer hiking in the woods, whale watching or watching stars on the clearest night sky of Europe you might want to consider going to Tenerife instead (read our blogpost about what to do in Tenerife if you just answered this question with yes).
Tenerife's El Teide is the highest mountain in Spain and one of the main reasons why people visit Tenerife.
Fuerteventura on the other hand is even drier than Lanzarote, you'll hardly spot any green on this island. It's a hot spot for surfers and therefore offers a lot of hip cafés with vegan food. The downside of Fuerteventura is that there's really no beautiful hotels. Yes, you'll find a few large all inclusive resorts and some small bed and breakfast, but there's no exciting boutique hotel or yoga stay. Most visitors flock to Fuerteventura in their camping vans or rent homes for a longer stay. Lanzarote is better equipped in the hotel department for sure!
When compared to Lanzarote Fuerteventura is even more dry – and has one disadvantage: no nice hotels!
Travel video from Lanzarote
We also filmed this short video for you in Lanzarote, so you get a better feeling of the landscapes and beauty of Lanzarote.
Let us know if you have any more questions about Lanzarote. Otherwise check out our other Lanzarote blogposts here:
Or save our Lanzarote tips for later on Pinterest
You can simply pin and save these Lanzarote tips on Pinterest by pinning the pictures below. Help us spread the word if you enjoyed our photos & tips from Lanzarote – thank you!