If you're searching for a small boutique hotel, with a focus on architecture and design, Buenavista Lanzarote is the place for you! We found the hotel on Instagram and stayed there for 6 days during our trip to Lanzarote. This is easily one of the most beautiful family-owned hotels on the island!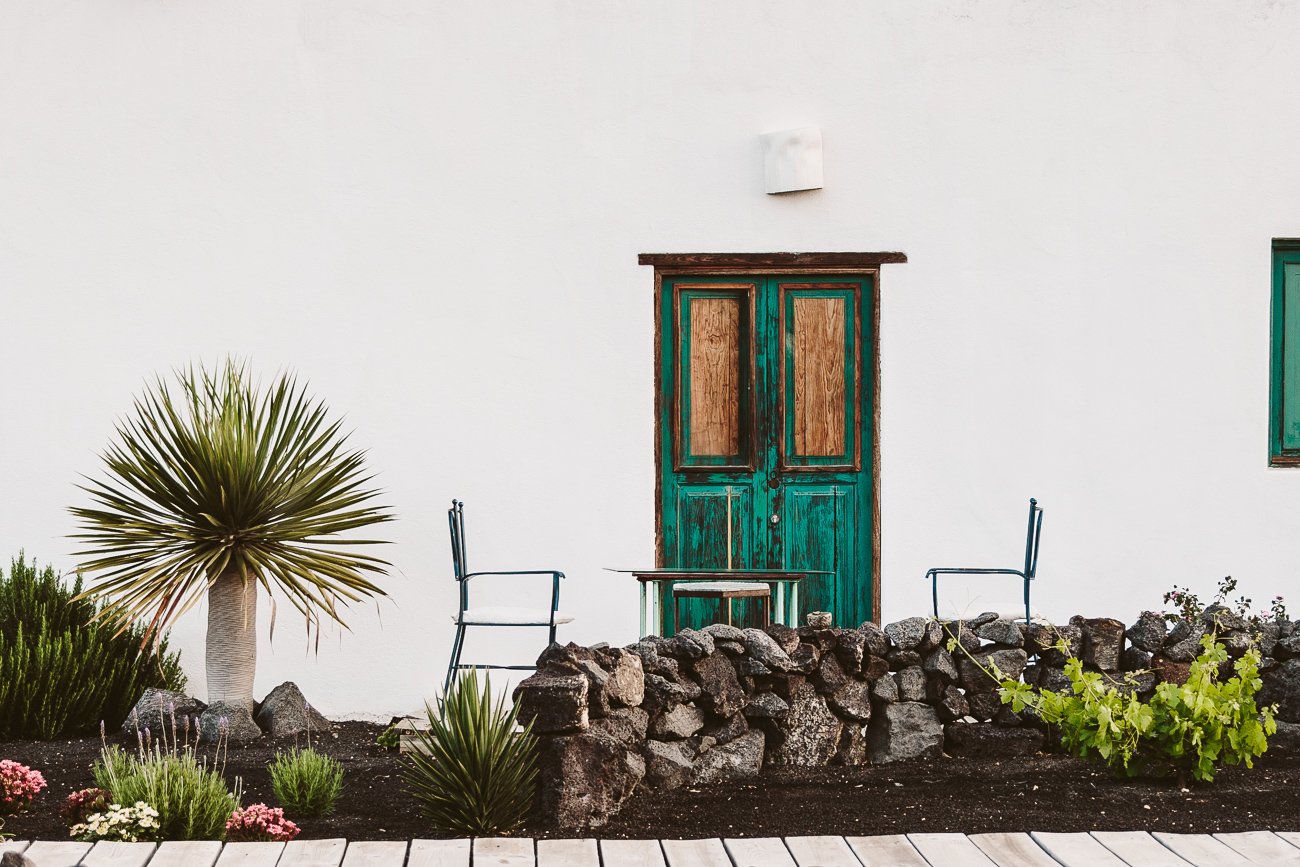 Boutique size hotel
We always prefer staying in a small boutique style hotel wherever we go. We love the personal touch, the element of personalised service that comes with these places. In this case there's only 3 Suites, so it doesn't get more personal than that.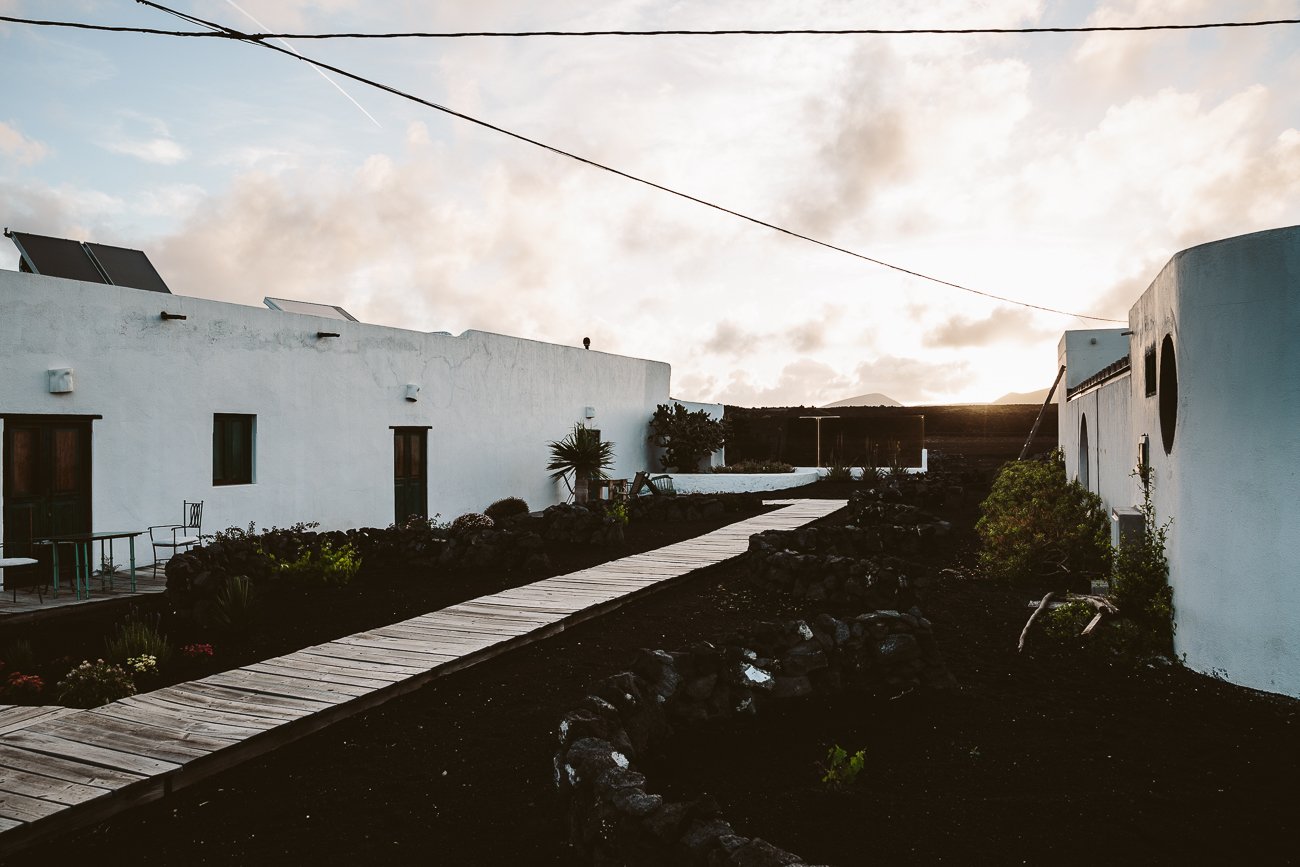 These are all the rooms of the hotel. On the left side Suite Este and Suite Oeste.
On the right side they are currently building two new Suites next to our Suite Sur.
Our room: Suite Sur
We actually wanted to stay in one of the two other suites, but they were booked out. So the Suite Sur was our "alternative option". It's a duplex style Suite, the lower level containing the living room, kitchenette and bathroom. The bedroom is located in the upper level, but the whole Suite is open, so it feels like one spacious and airy apartment.
The Suite is designed in authentic Lanzarote style with locally made furniture and objects.
The ultimate Lanzarote breakfast
At Buenavista Country Suites the owner serves you breakfast personally. You tell him when you want to have breakfast and he will arrive with two woven baskets filled with goodies. This way you can enjoy your breakfast in your Suite (or on your terrace if it's warm enough).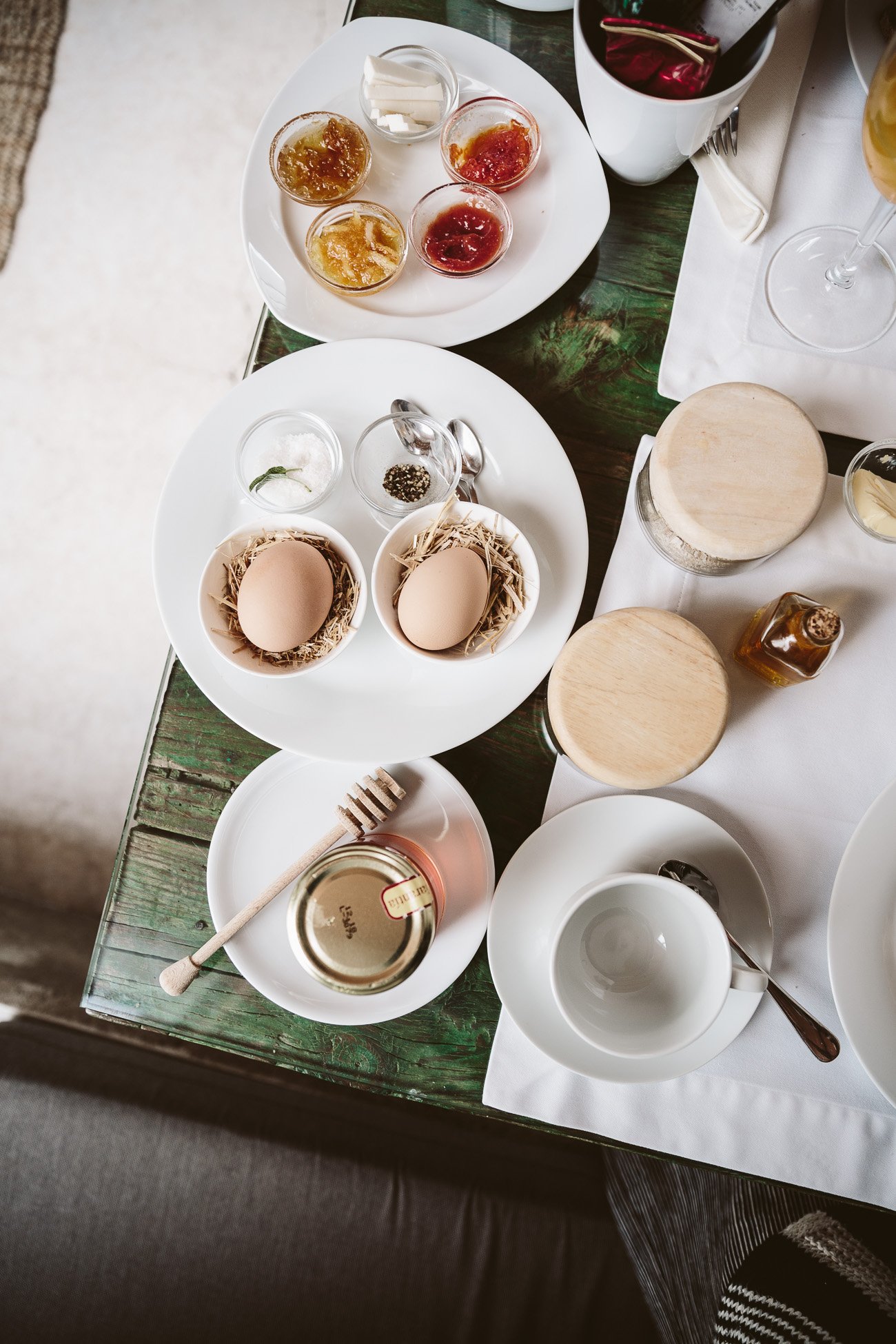 Every day you'll get fresh bread, homemade jam (prickly pear for example), honey, local goat cheese & yoghurt, granola, fresh squeezed orange juice (as sweet as it can get), tea or coffee, homemade cinnamon rolls and cherry or apple crumble pie. As vegetarians we skipped the local sausage and had goat cheese, soft-boiled eggs and fresh fruit with sugar beet syrup.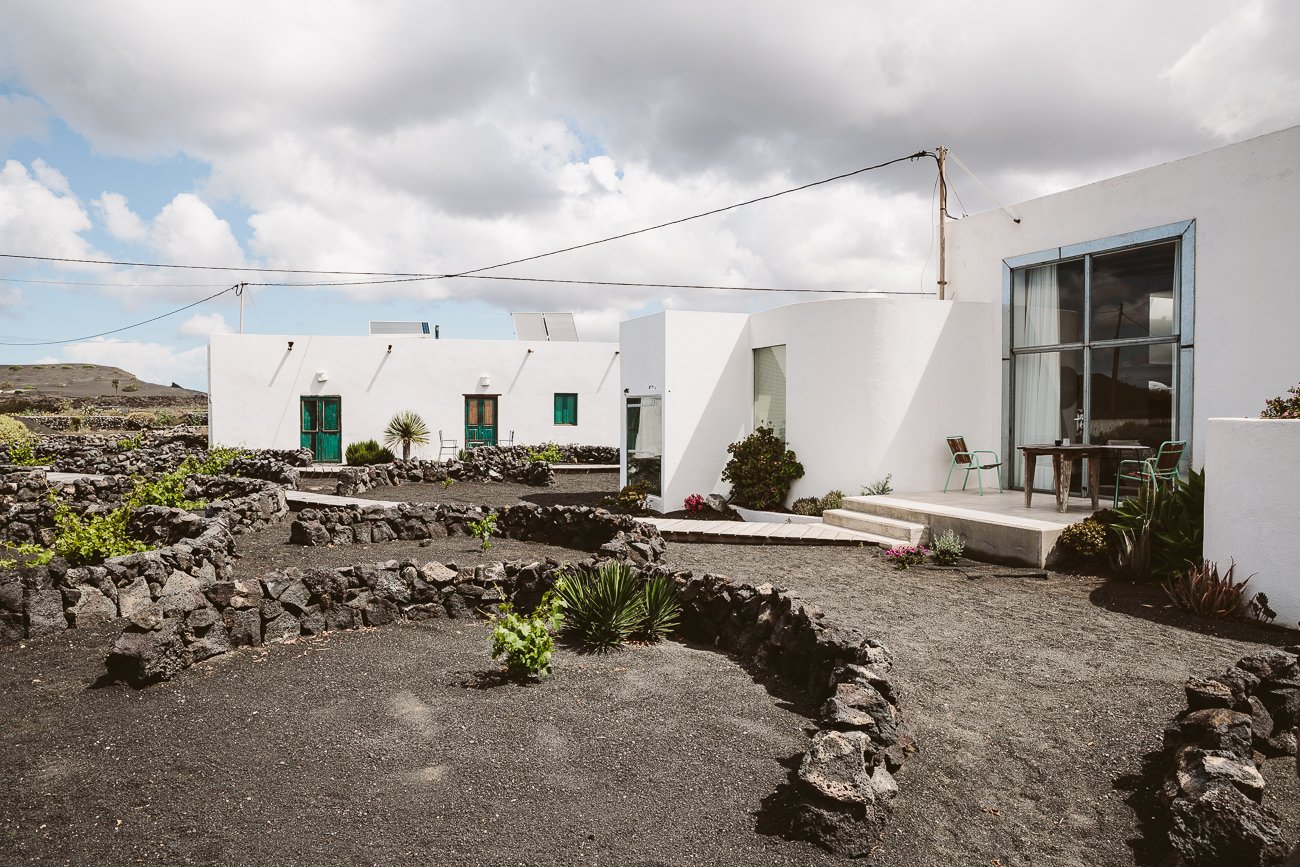 Pros & Cons of Buenavista Country Suites Lanzarote
As with every hotel review, here's our list of Pros & Cons.
Pros:
+ Architecture & Design: This is truly a one-of-a-kind place to stay in.
+ Location: Surrounded by vineyards you'll hear nothing but the wind in the night. Also you're more or less in the middle of the island and can reach everything within relatively short car rides.
+ Price: For 150 Euros per night you'll get a spacious Suite, an amazing breakfast and an exceptional personalised service.
+ Personal approach: The owner Gonzalo gave us a lot of personal tips for great restaurants and locations – and each turned out to be the best we ate and saw on the island!
Cons:
– No Seaview: You're on an island, but you won't be able to see, hear or smell the ocean from here. That's why we would combine it with a few days in an oceanfront hotel.
– Construction work: When we were there the two new Suites were currently being developed. This meant that during the day there was some rather heavy construction work going on. (The Suites should be finished by May 2017, so this will be over soon).
Traveler type
The ideal traveler type for the Buenavista Country Suites in Lanzarote are serenity-searching design aficionados. If you have an eye for architecture, design and photography you'll find this place just perfect – there's nothing that hurts the eyes here!
Book your stay on the hotel website: Buenavista Country Suites Lanzarote.
Read more about what to do in Lanzarote