Have you ever let somebody else book your travels for you? If your answer is NO (or maybe "No way!"), then you're exactly like us. We like to research our travels and tend to spend hours checking out destinations and comparing hotels and reviews. Well, it was about time to break this pattern!
Destination unknown – we didn't know where we are going until the night before the flight!
We ended up here: At the Sorrento & Amalfi Coast in Italy.
No plans, no pre-conceptions
When the people from spontaneous travel company bbacksoon asked us, if we would be up for this kind of travel project, we were sceptical at first. Could that work for us? Could we let someone else take over the steering wheel when it comes to our travel plans? The answer is: It wasn't easy at first, but here's why we think it could work for you as well!
Did we have the Amalfi Coast on our bucket list? Yes!
But we didn't know that we would go there while booking the trip.
Be open-minded, be surprised
Usually when the time has arrived for our trip to start we already have a clear picture in our mind where we are going, how the place looks, what we want to see and how the perfect photo of it should be.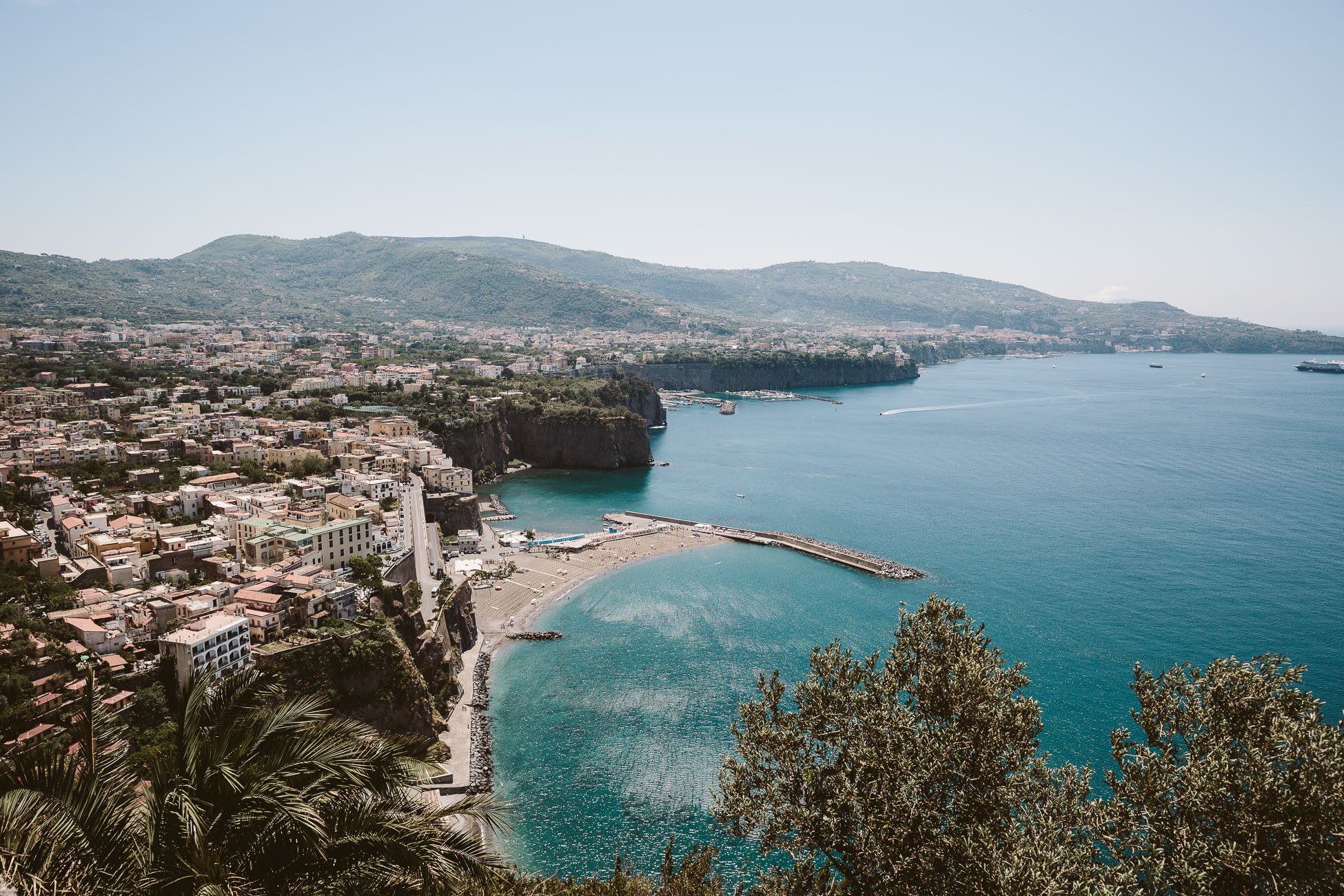 First impressions of the Amalfi Coast as seen from the scenic road alongside the cliffs.
Maybe we even browsed through detailed reviews of the hotel rooms on the Internet and prayed to get the one with the perfect window view facing the sunset. Too often though, our ideas get too specific and therefore in the way of our personal travel experience.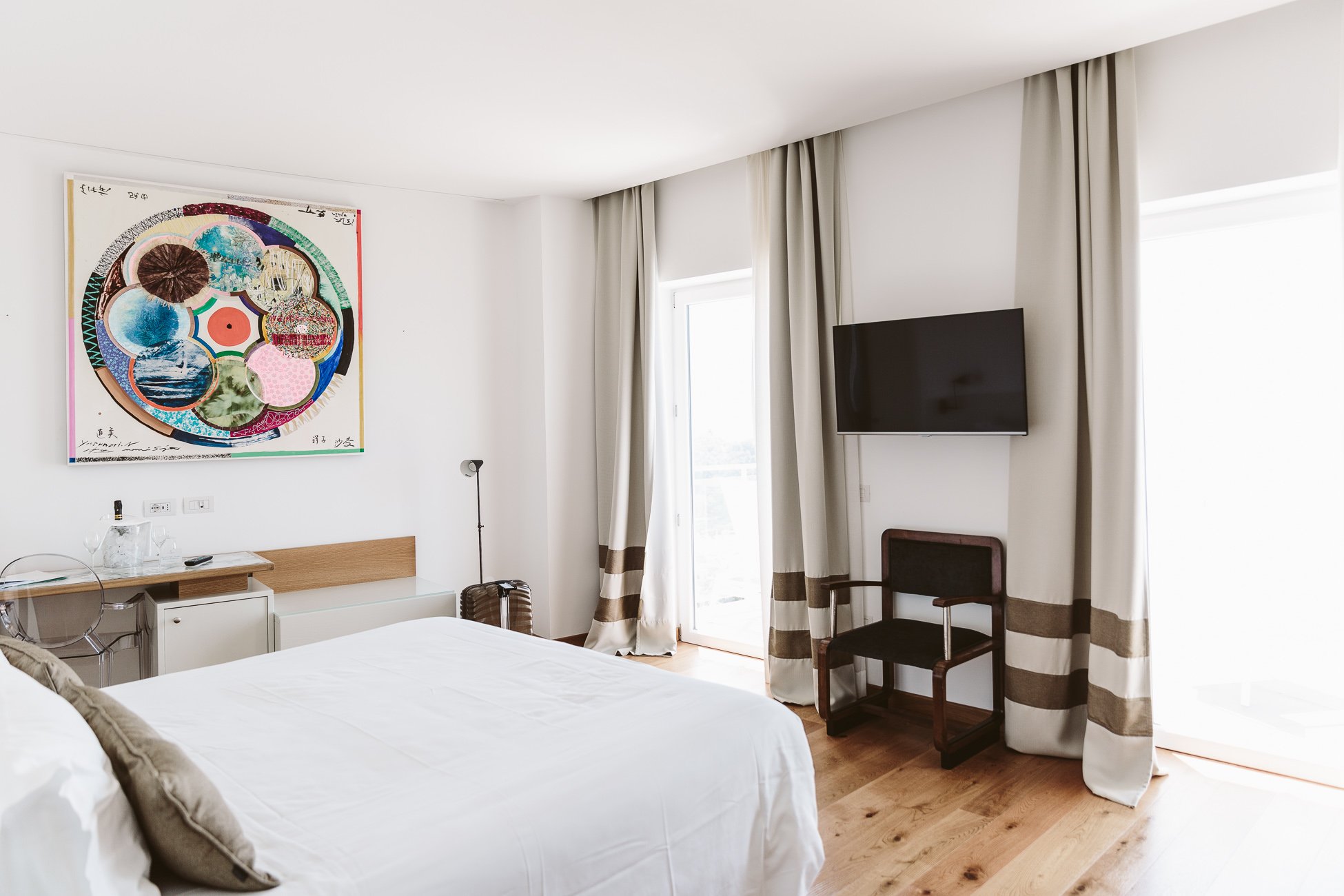 Our room at the hotel, that bbacksoon picked for us – we even got a Junior Suite!
Our trip: b sunny
Of course the guys from bbacksoon won't let you jump into the ice-cold water with no warning. So you get to choose a greater set of "principles" for your vacation. In our case we chose the "b sunny" package, which promises warm temperatures at a coastal destination.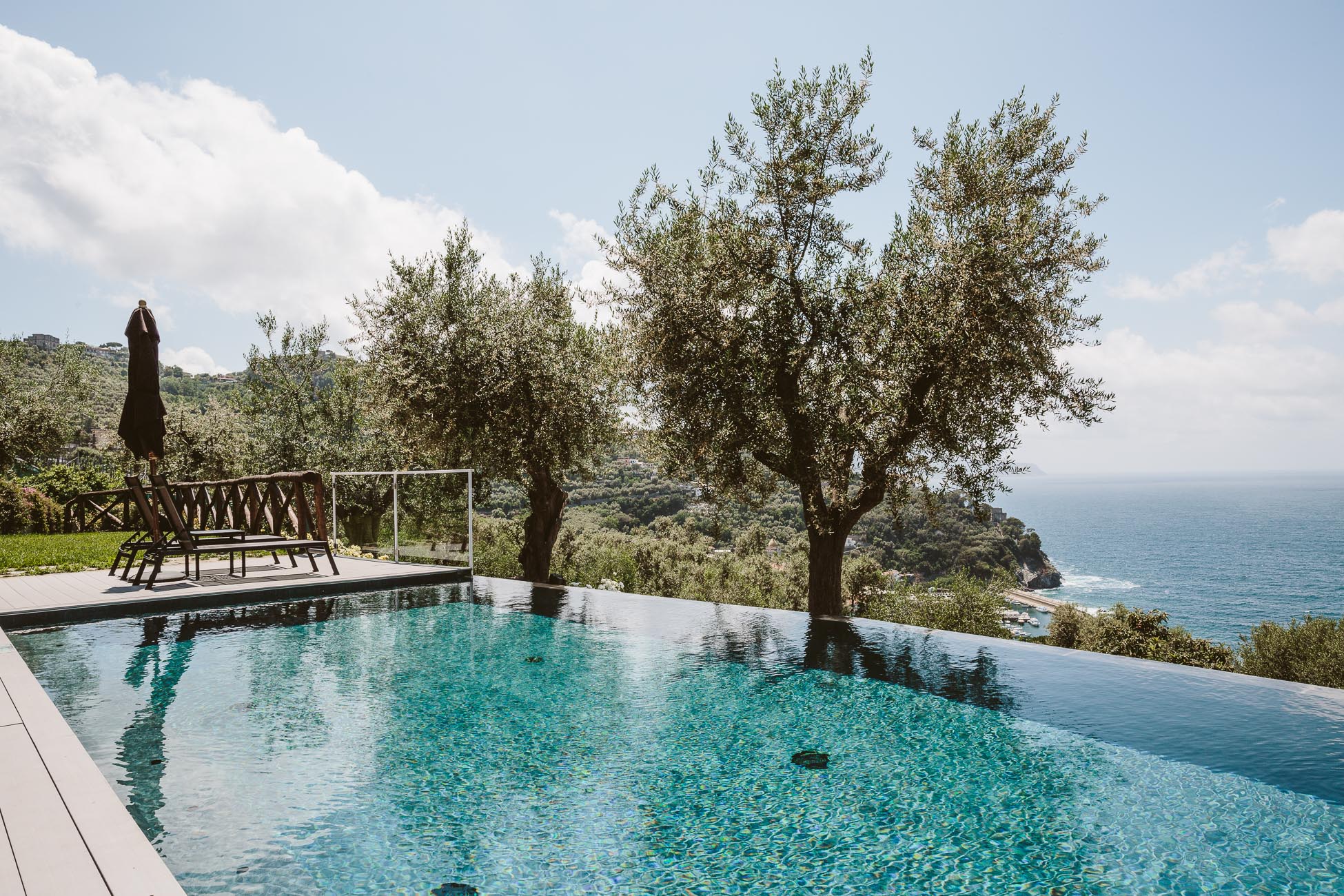 Infinity Pool at Art Hotel Villa Fiorella in Massa Lubrense
You can also exclude specific destinations – whatever your personal reasons are. We excluded some places, that we had just currently visited and then some that we simply didn't want to visit. But that's as specific as it gets, the only further selection you get to make is how long your maximum flight time should be (and they always book the best possible direct flight connection for you!).
Southern Italy in May features summer-like temperatures (+ lemon ice cream served in an actual lemon!) 🙂
The price: From low to high
The packages from bbacksoon range in between reasonably cheap (b broke, city trips starting at 360 Euros) to quite expensive – depending on your needs and wishes. Our package ended up costing more, because we booked it super last-minute (just one week ahead of the trip) and we stayed over the weekend, which is usually more expensive then trips during the week.
The church "Parrocchia Di San Gennaro" in Praiano was one of the first Majorica tile-clad roofs we saw at the Amalfi Coast.
The prices for the b sunny package start at 552 Euros per person (incl. direct flights, hotel, breakfast and transfers between airport and hotel). All in all this could end up being more expensive than an individually booked package, but don't forget that somebody is planning all your traveling for you – and that you get upgrades like we did in our hotel with the Junior Suite!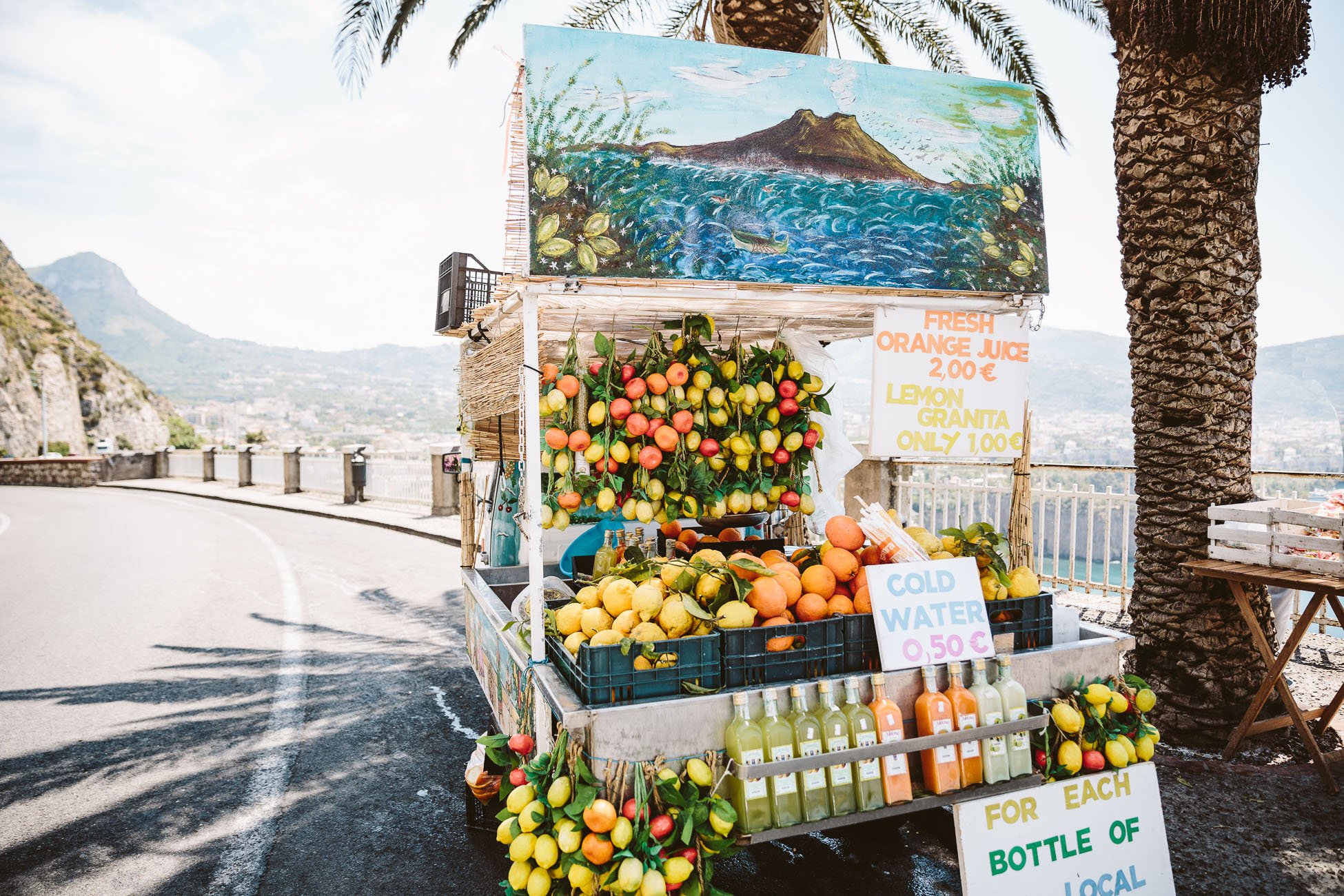 First thing to do at the Amalfi coast: Stop at the coastal road for a "Lemon Granita"!
The preparation: None
Here comes the best part: You don't need any preparation! The vacation planning literally took us 5 minutes of booking our trip online on the bbacksoon website.
You'll receive your travel documents just a few hours before the flight! And with this your destination will be revealed. In our case the documents said: You are flying to Italy!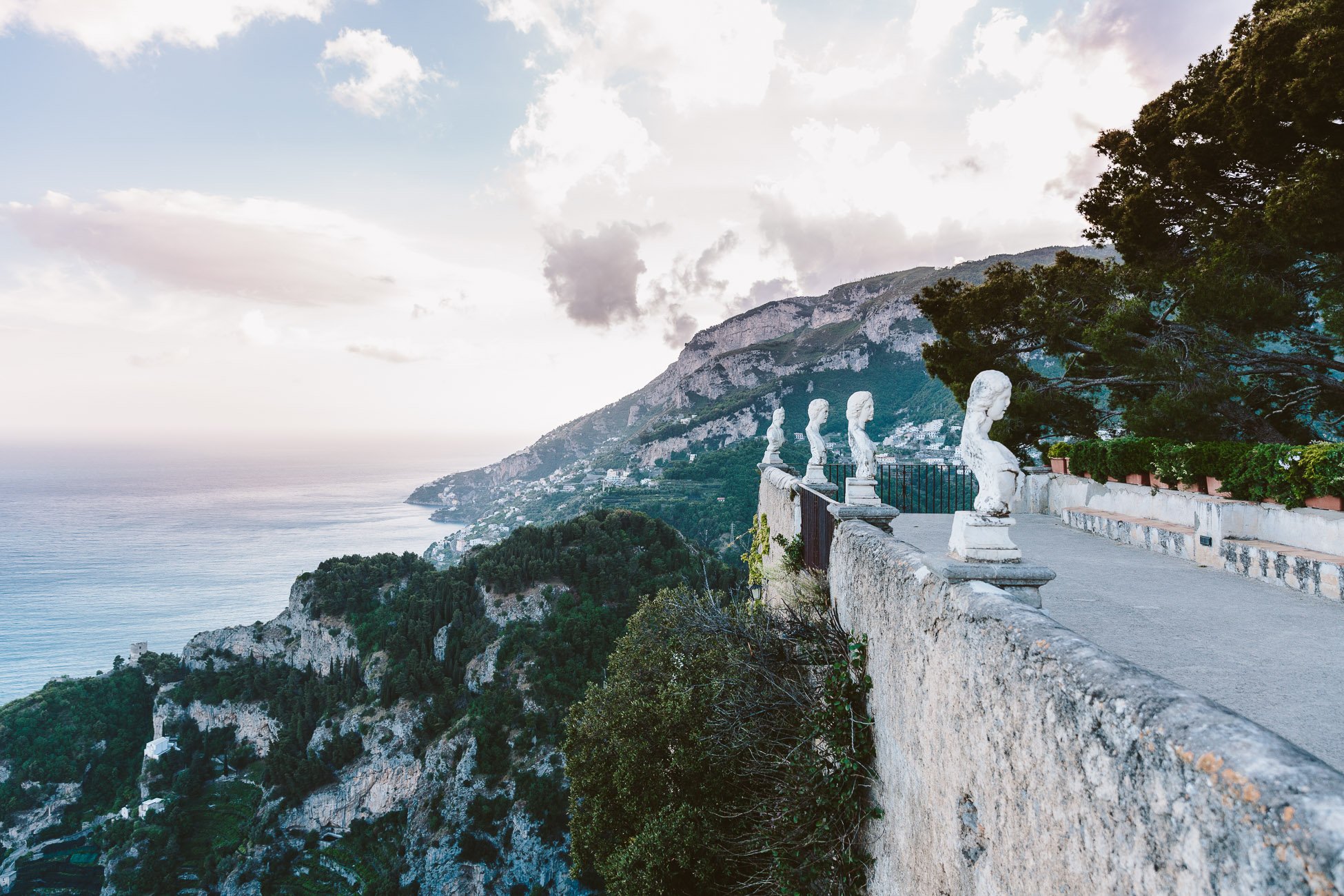 The first thing I did once the destination was revealed: Research for special locations!
This is how I found out about the famous balcony of Villa Cimbrone in Ravello.
Our destination: Massa Lubrense
We had never heard about this Italian coastal village close to Sorrento before. And probably we wouldn't have chosen it for that same reason. Most visitors choose the well-known places like Amalfi or Positano when they go to this region. Therefore we didn't have any preconceptions and pictures in our  mind before going there.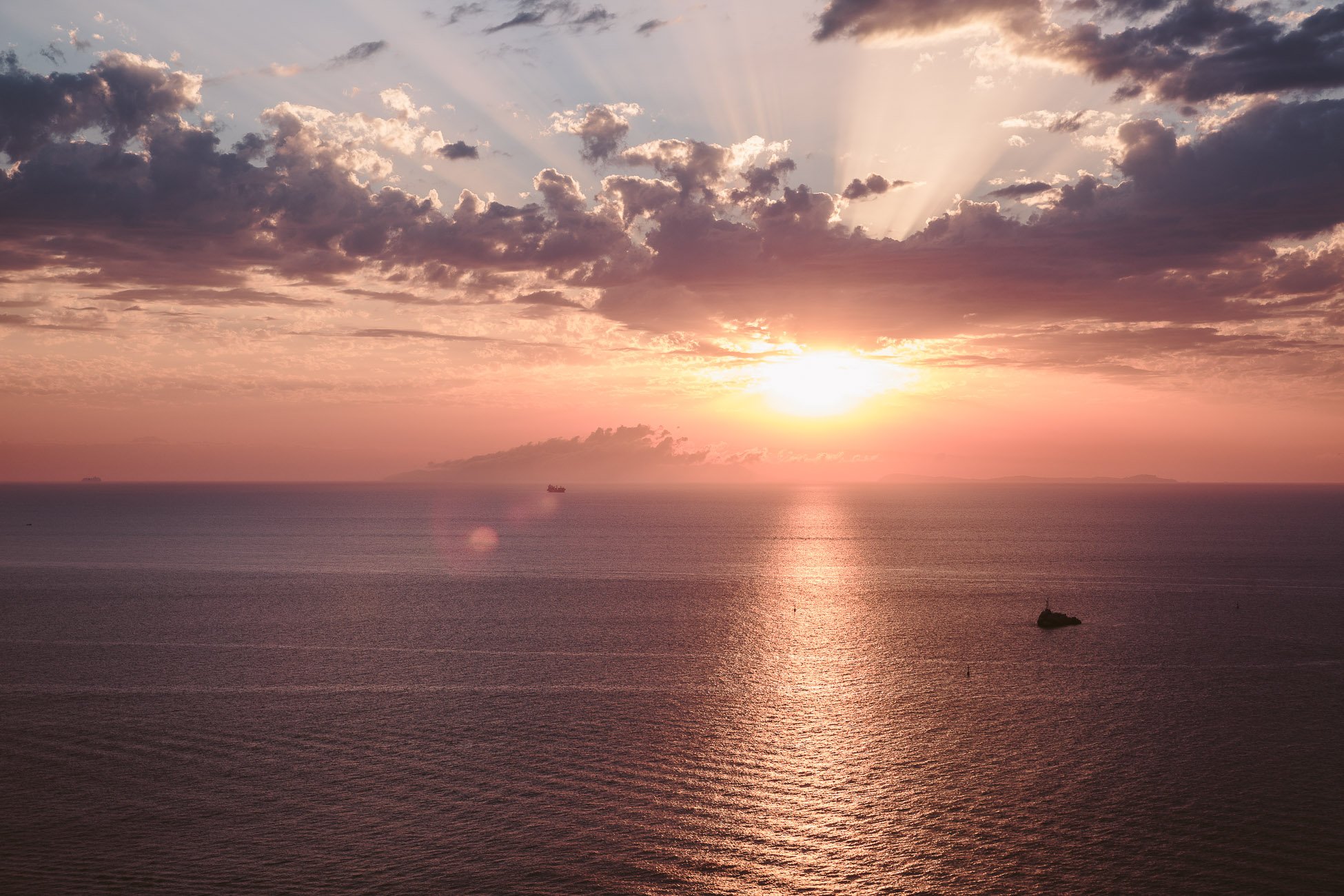 The asset of the Sorrento Coast:
It faces to the West – so you'll get the most amazing sunset views.
Our hotel: Art Hotel Villa Fiorella
The hotel that bbacksoon selected for us, was a small design boutique hotel called "Art Hotel Villa Fiorella" in the rather unknown town of Massa Lubrense. The hotel is located at the edge of the village with each of the only 23 rooms facing the ocean for an unbelievable view.
The terrace of our Junior Suite, the pool bar and the evening views at Art Hotel Villa Fiorella.
Our conclusion
What is our take-away from this trip? What were the Pros and Cons?
We loved the super fast and easy booking.
Not knowing where we would go gave the trip an extra level of positive anticipation.
The moment of surprise when the destination is revealed is really something special!
Not having to take care of any travel planning makes for a relaxed pre-vacation period. Usually this takes a lot of our attention and energy, which was completely lifted from our shoulders!
And what didn't we like?
bbacksoon wants you to really dive into the destination completely without a plan. Therefore you'll also only get minimal infos with your travel documents. We would've loved to get more suggestions (from locals!) that are tailored for our needs. One example: We made sure, that they know we're vegetarians – and that's also why they chose a destination with great vegetarian food like Italy. But it would've been nice to get some restaurant tips along with the travel documents.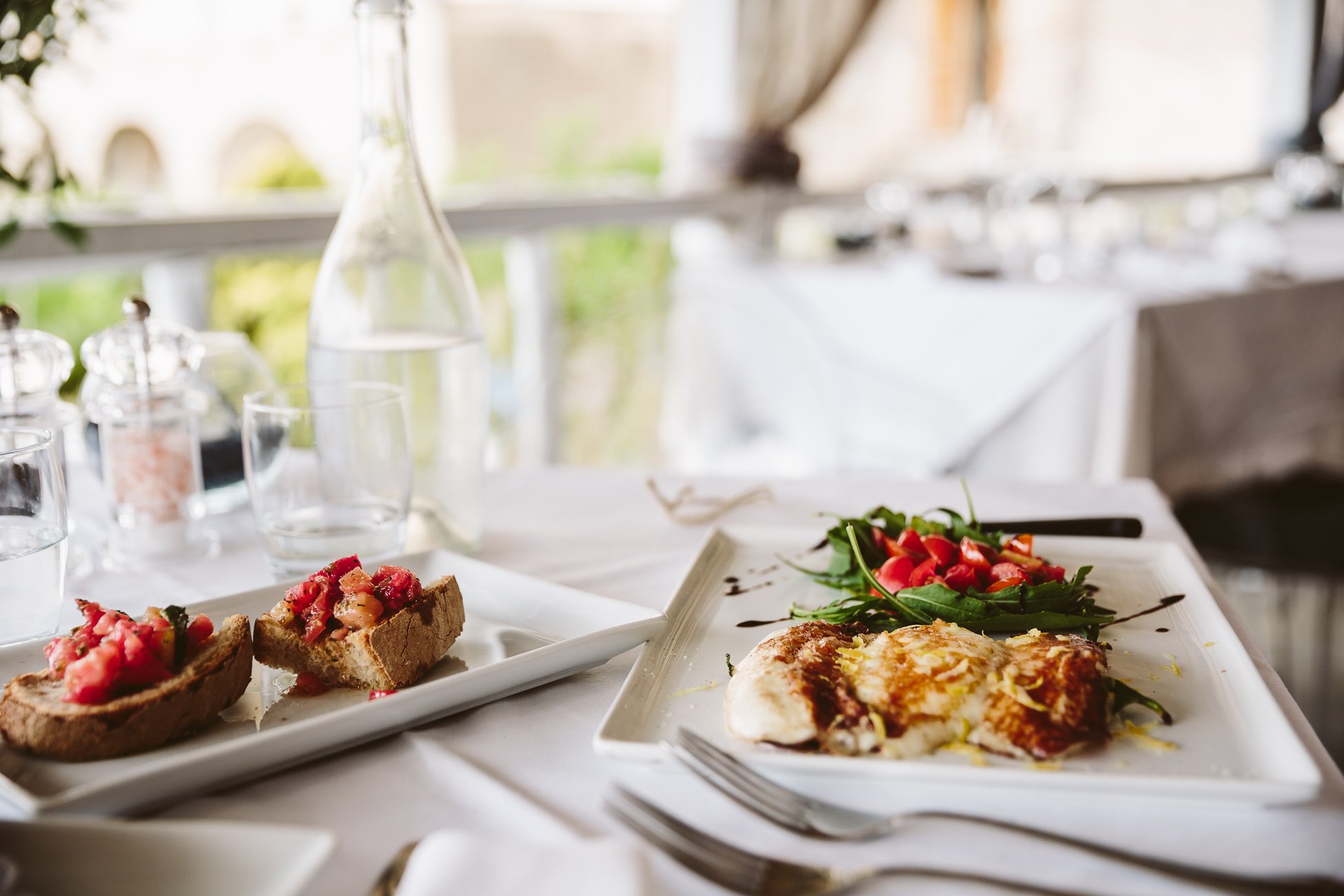 We managed to find amazing restaurants through tips of friends who went to this region before!
It would've been nice to get tips like "Il Ritrovo" in Positano with our travel documents.
For us personally there still has to be a balance between going on a spontaneous trip and not planning anything at all!
Our takeaway: We would definitely recommend this for a (relaxed) last minute vacation. In this case there's no time for a huge amount of travel planning anyhow and you might as well let the professionals choose the best option for you! You can definitely also book this for a regular trip (most customers book with bbacksoon approx. 2 months in advance) – the minimum is a week in advance. The longer you book in advance the bigger the thrill of anticipation will grow eventually! 😉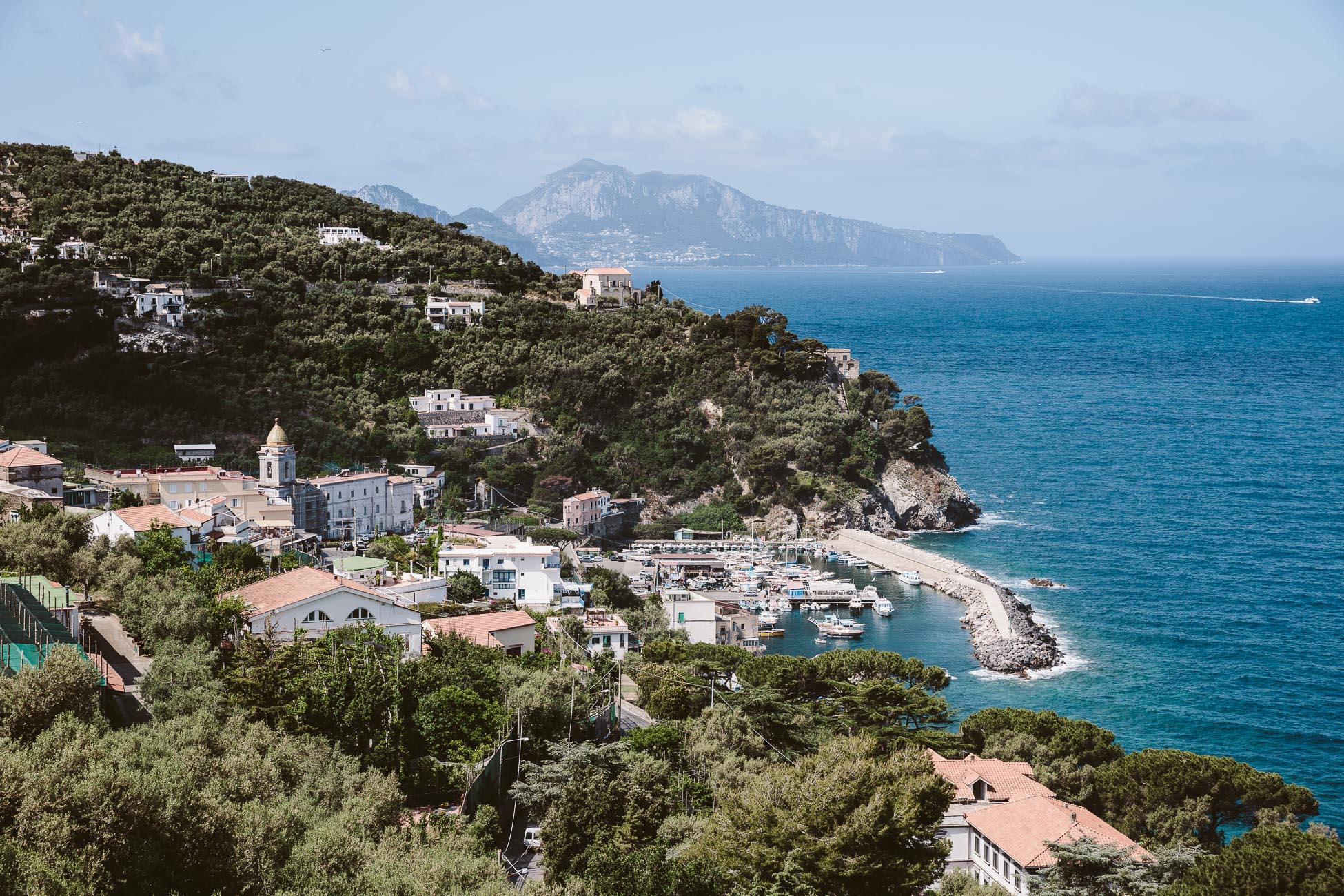 A spontaneous trip with bbacksoon allows for maximum comfort and a huge factor of surprise!
The Video
bbacksoon also produced a short video from our trip, that you should definitely watch 😉
Check the bbacksoon website for more spontaneous adventures!
Disclaimer: This is a sponsored post. We have been invited and paid for this trip, but the views in our blogpost stay independent from that invitation.