As you all know this year turned out to be a bit of a different travel year than many of us expected. We used the opportunity to discover more of our home country Austria and aren't mad about it at all 😉 In fact, we learned once more how lucky we are to call Austria our home. From all the experiences of our summer 2020 the Austrian Tourism Board has asked us to create a Best of our #AustriaSummerBucketList for you. This should serve as inspiration for your summer 2o21 in Austria!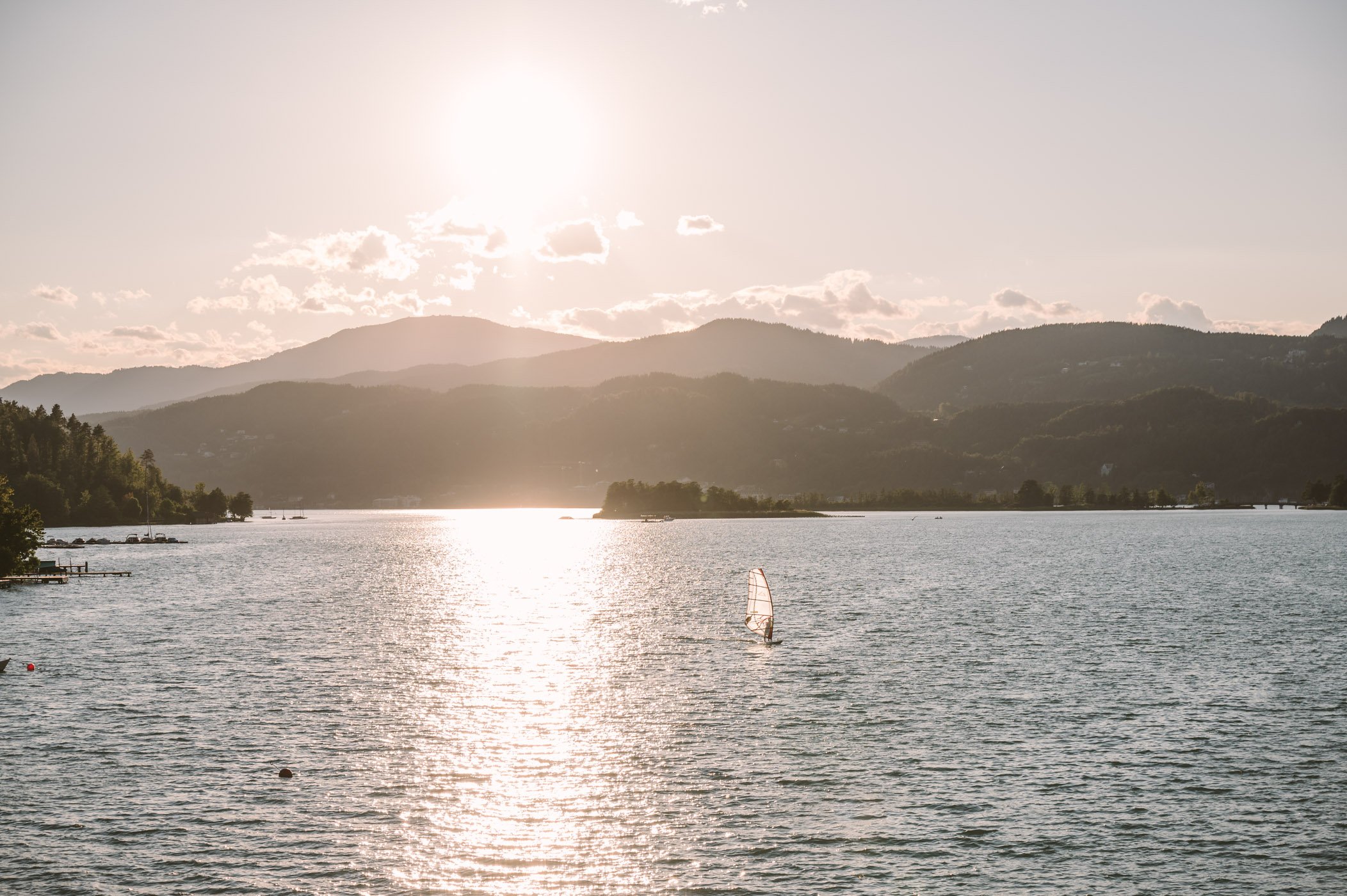 This summer we rode a hot air balloon & wandered through lavender fields, stayed in a private luxury chalet, went on a mindful mountain retreat, slept in a wooden bivouac and so much more! And all of that in Austria. From all these experiences we picked our "Best of", which we'll share in this blogpost alongside tips for your summer 2021 in Austria.
Top 3 for your Austria Summer Bucket List 2021
These three regions in Austria hold special places in our hearts and make us re-visit over and over again 🙂 Let us show you why and share our tips for each region with you. You can save this blogpost for your summer 2021 and when you start planning your summer holidays in Austria 🙂
1. Burgenland: Lakeside life, boating & culinary delights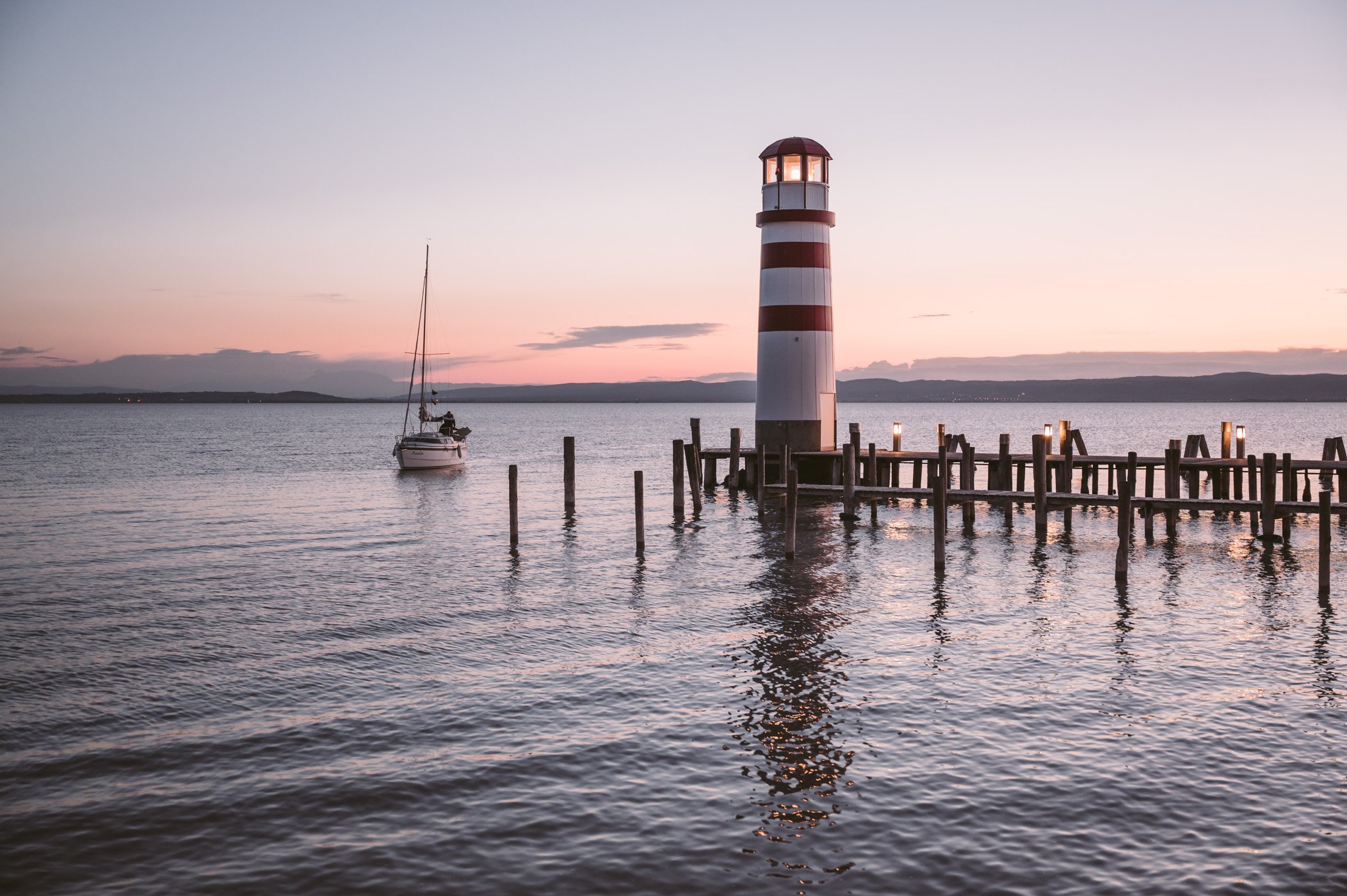 Just an hour's drive away from Vienna lies a special region: The Burgenland with it's lake Neusiedlersee. This lake isn't just ideal for a holiday filled with sports and relaxation, but also a well protected wildlife habitat.
This combination of culinary delights, boating and windsurfing and the flora and fauna make the region well worth a trip.
Our first visit to lake Neusiedl was many years ago and we stayed at Bliem's Wohnreich in Halbthurn (Erzherzog-Friedrich-Straße 40, 7131 Halbturn), where we discovered pickled lilies and fresh white whines, ate our way through some of the local Heurigen (wineries with regional delicacies) and fell in love with the pastel-coloured castle "Schloss Halbthurn" (Im Schloß, 7131 Halbturn) on the way. We rented bikes to ride along the shoreline of the lake on one of the countless bike paths and climbed the lookout towers to watch the plentiful birdlife.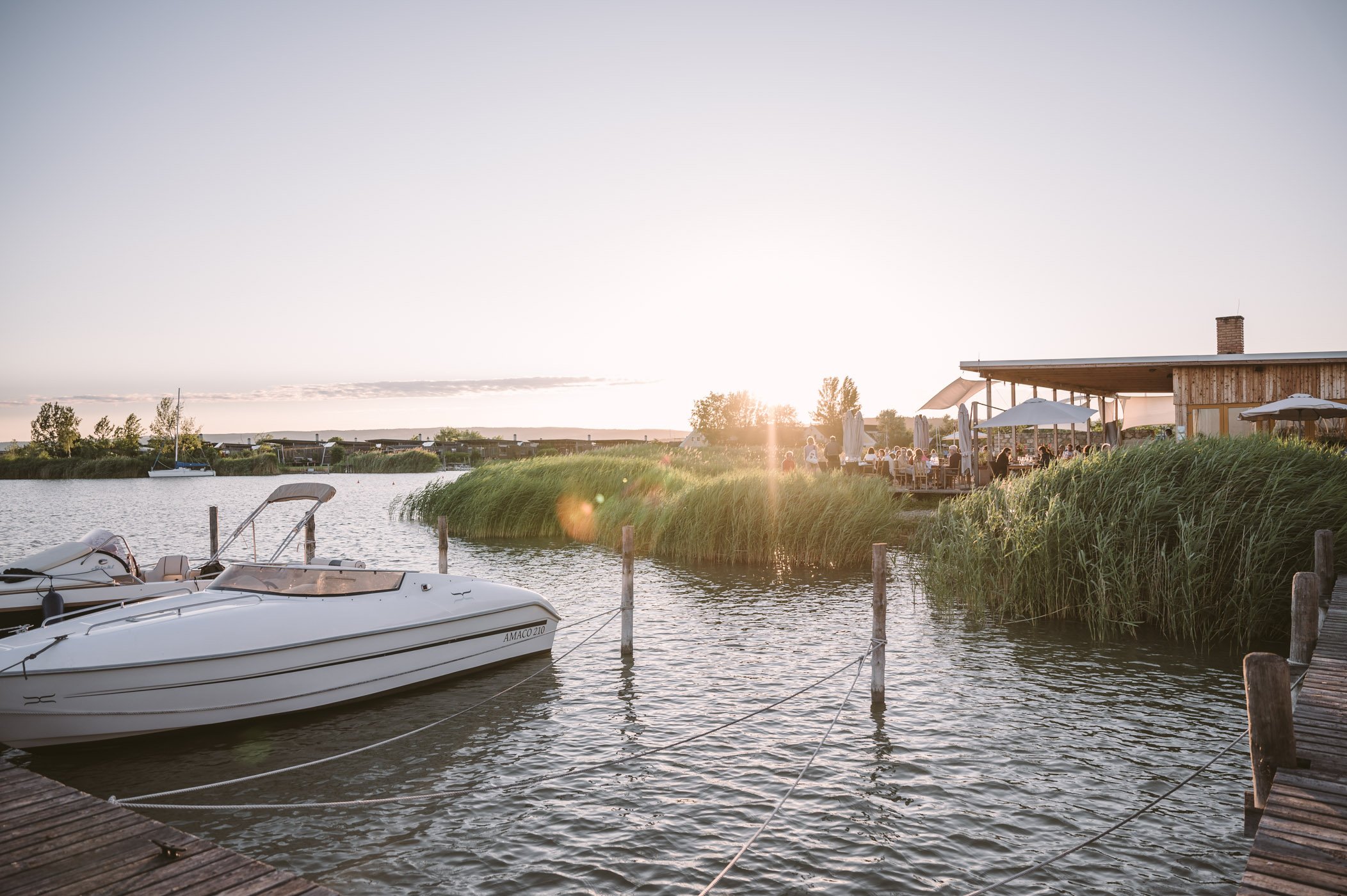 After many visits to the Eastern shore of the lake we wanted to also check out the Western shore of lake Neusiedl this year. So we started our tour in Rust with it's small yacht club (where we cleaned the sailing boat for it's first ride of the year). From here on we recommend to go boating on the lake and enjoy the constant breeze! Just a short drive to Oggau later you can eat regional specialities from served etágères in the rustic-yet-modern courtyard at Gut Oggau (Hauptstraße 31, 7063 Oggau am Neusiedler See). All while being surrounded by storch's nests on the chimneys!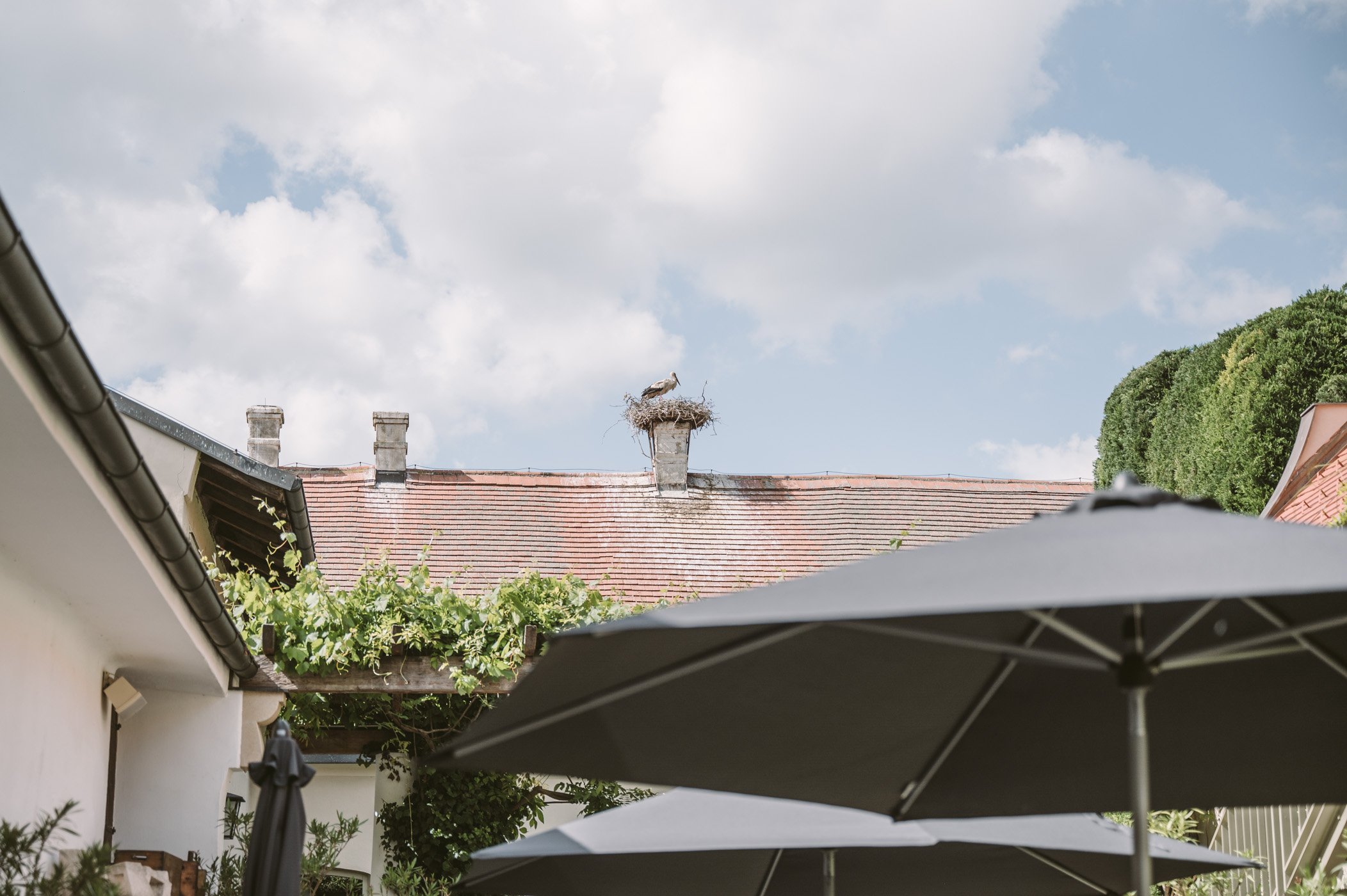 Next up we checked out the super calm and relaxed bay in Jois, where you can go swimming and chill at the local beach club at free entrance!
If you're in the mood for an afternoon coffee or a dinner at the lake check out one of the following hot spots:
If you prefer a rustic Heurigen with homemade wine check out:
And of course there's the world-famous "taubenkobel" where you can eat and stay in style (or visit the Greisslerei in the afternoon)!
Our tips:
Check out the options for lakeside safaris at St. Martins Therme and visit the white donkeys in Illmitz.
Read more here:
2. Carinthia: Land of lakes – from dazzling to eco-friendly
Carinthia is well-known for it's sunny climate and manifold kinds of lakes. In fact there's more than 1.000 lakes to choose from when visiting the southernmost state of Austria. This summer we visited (and re-visited) a couple of the most famous lakes of Carinthia.
From the dazzling lake Wörthersee to the eco-friendly Weissensee and everything in between, there's a lake for every taste in Carinthia.
Lake Wörthersee is famous for it's motor boating, lakeshore clubs, a casino and fashion boutiques. If you like to shop elegant or casual clothes visit one of the Grüner boutiques, if you're looking for cozy interior and homemade pottery check out "Villa Lotta" (Ebentaler Str. 232, 9020 Klagenfurt am Wörthersee). In Klagenfurt you'll find a newly opened boutique hotel that is worth checking out (even if it's not directly at the lakeshore): the elegant Hotel Dermuth (Kohldorfer Str. 52, 9020 Klagenfurt am Wörthersee)!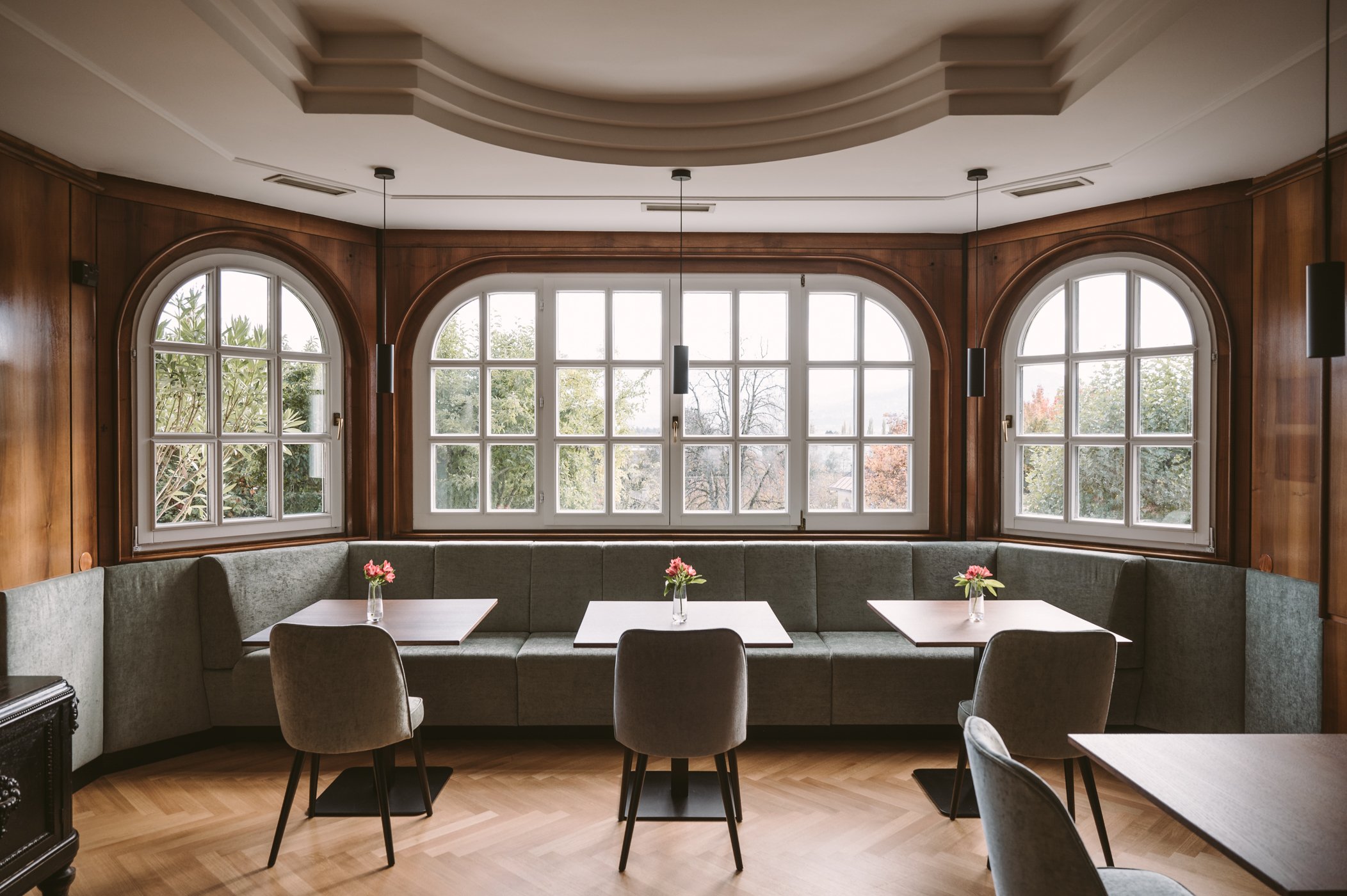 And if you want to enjoy a dinner among the celebrities of Carinthia you might want to visit the restaurant & beach club "Lakeside" and order a bottle of champagne.
Lake Wörthersee is definitely the most glamorous of all the lakes in Carinthia, but you can also find enough options for relaxation here.
You can hike up to the Pyramidenkogel lookout tower and enjoy sprawling views from up there (Linden 62, 9074 Keutschach am See). Or you book yourself a room at the "Schlossvilla Miralago" – a castle-like boutique hotel from 1893 with a very talented chef and private beach access.

If you prefer a more relaxed and calm atmosphere we can highly recommend a stay at lake Millstättersee.
Here we discovered a very special kind of accommodation – wooden bivouacs at the lakeshore! In fact there are 7 different bivouacs all around the lake, but we stayed in the one with the only private lakeside property (which even comes with your own rowing boat). It's called "Biwak Lichtung am See / radura al lago" and is the only one that isn't attached to a hotel or camping ground.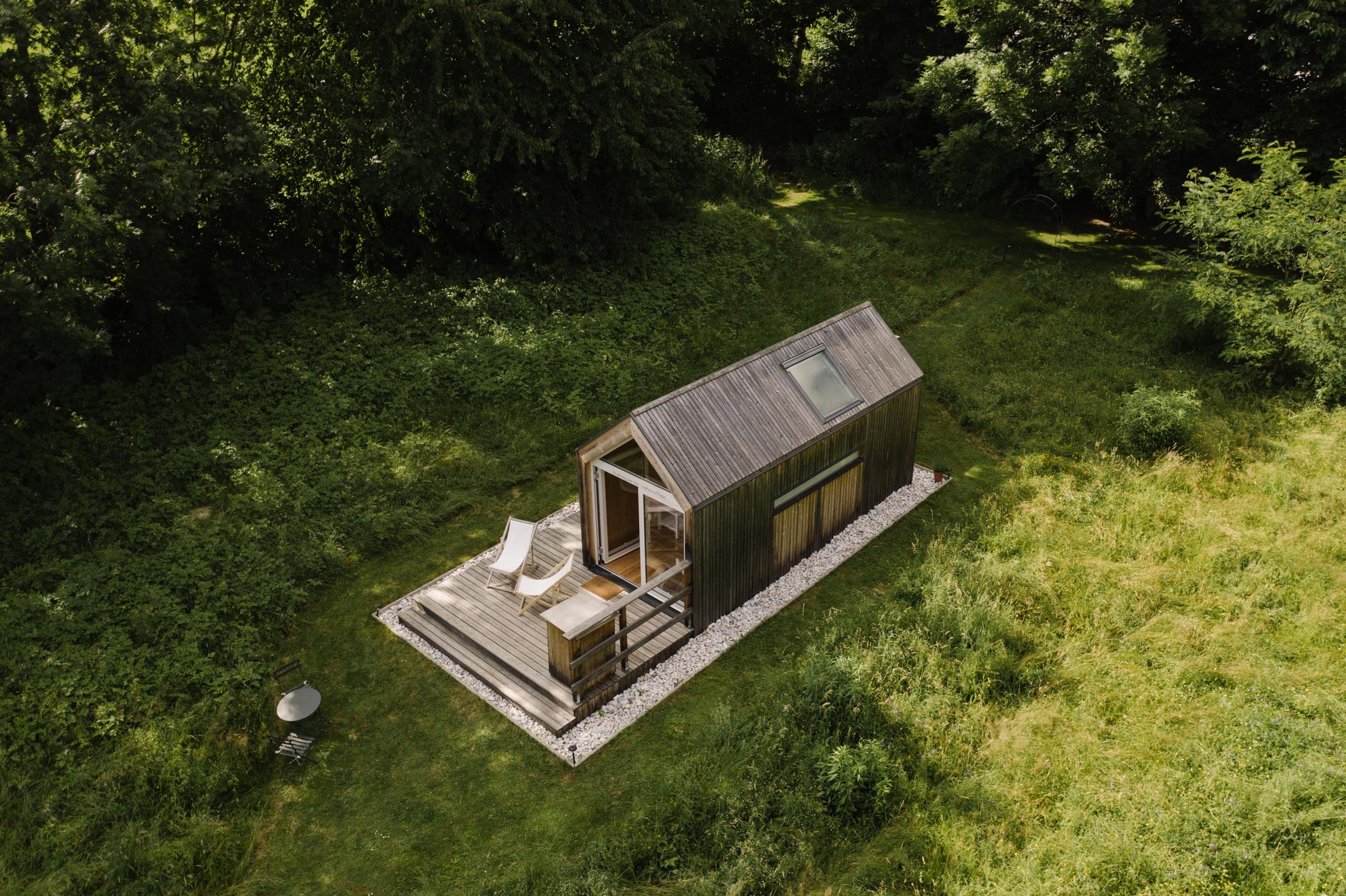 And the best part about it:  The owner serves breakfast (and dinner if you like) in form of a lushly filled picnic basket.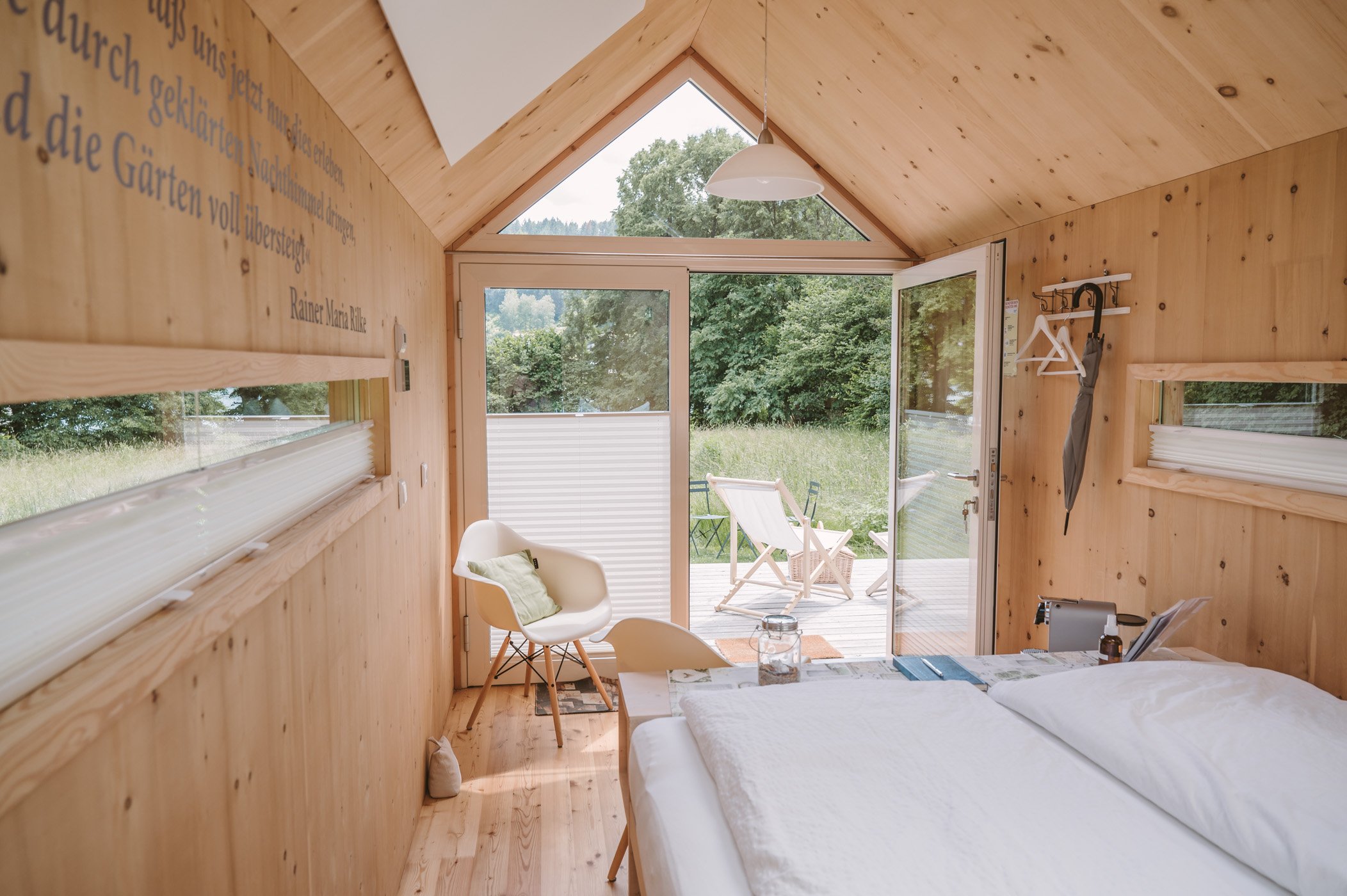 And if that isn't quiet and calm enough for you there's only option left: Lake Weissensee.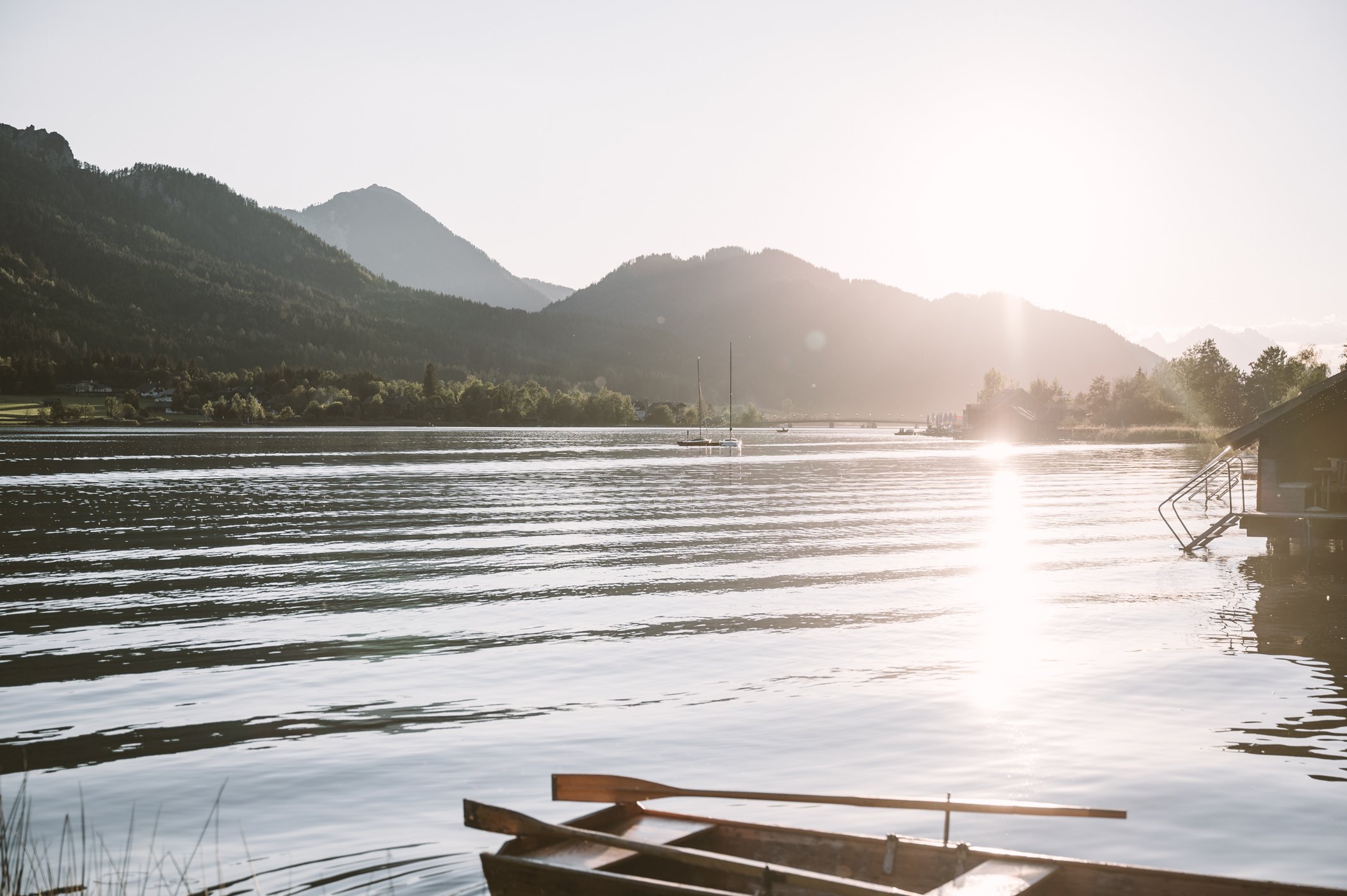 This lake and it's inhabitants have dedicated their life's work to a sustainable development. From the tourism to fishing, from their shuttle service to their hybrid boat. Everything is eco-friendly and make for a very unique atmosphere. There's no other place like this in Austria.
If you're looking for a hotel to stay at lake Weissensee we can recommend the brand-new "Neusacherhof", which has just opened in the summer of 2020 and offers a yoga and relaxation room right at the lake, a private beachside property, and wonderful architecture, that blends in seamlessly with the lake.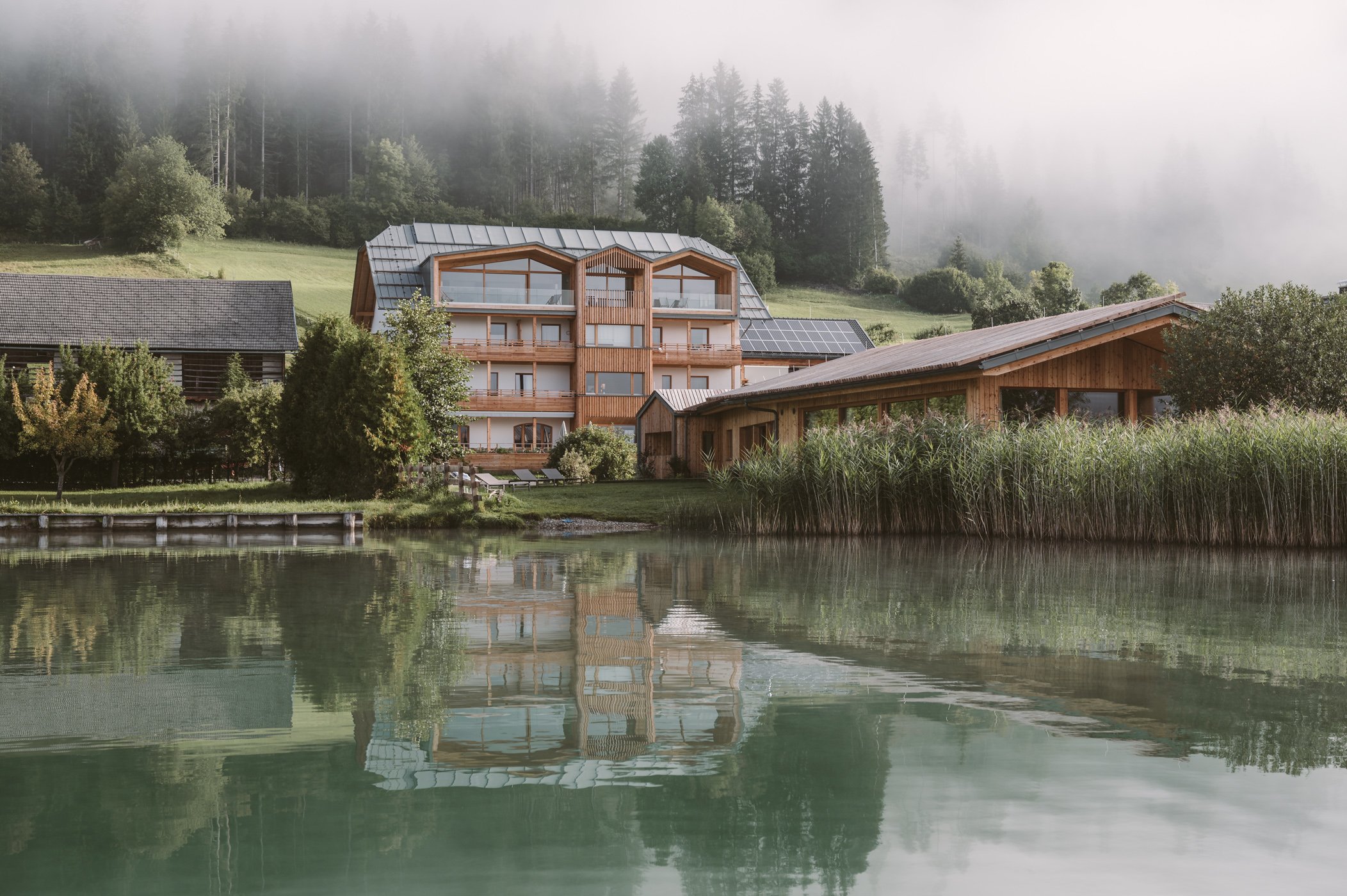 Now the choice is yours (or you combine all 3 of these lakes?!) 🙂 In any case we can promise you'll be as close as it gets to a beach holiday if you visit Carinthia in the summer!
Read more here:
3. Osttirol: Mountain glory & mindfulness
Last but not least – let us introduce you to a hidden gem in Osttirol. This year we revisited a very special valley called "Innergschlöss". We already travelled to this part of Osttirol a couple of years ago for a few days of hiking.
But this year we got to enjoy a very special experience – we went on a mindful mountain retreat.
So alongside hiking we meditated on the whale boulders of the Schlatenkees glacier and tried out barefoot walking in a fairytale forest.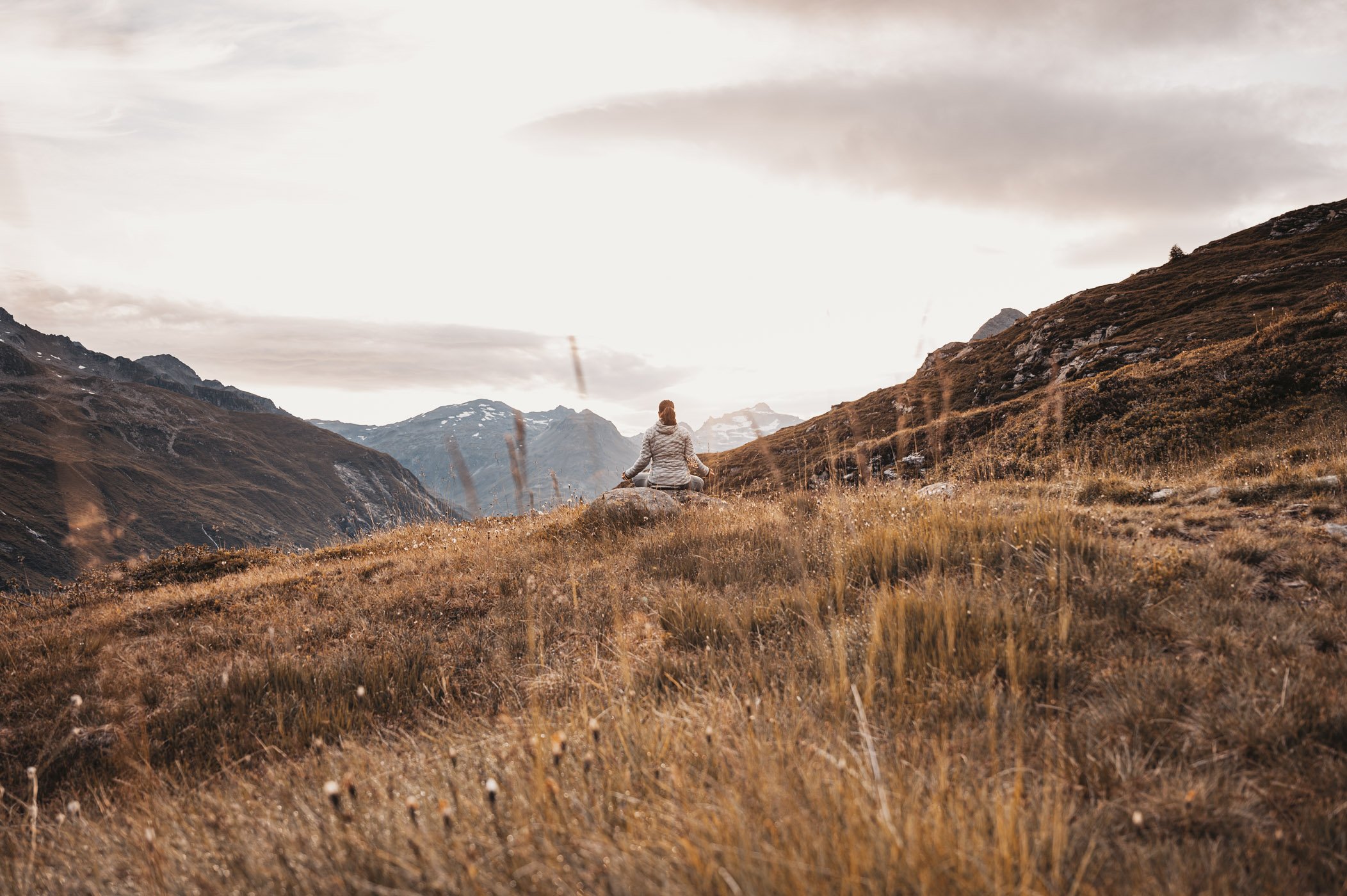 There's something calming and soothing about mountains and hiking anyhow. But if you combine this with guided meditations and awareness exercises there's a heightened experience of this effect.
The so called "Innergschlöss" is an ideal location for a mindfulness trip, as it is quite remote at the very end of a valley. You can stay at the rustic "Venedigerhaus" (Inntergschlöss, 9971 Matrei in Osttirol), where the staff will take great care of you with local Austrian cuisine and you can meet the local wood craftsmen in his atelier – working on Swiss stone pine candles and wooden bowls for you to take home as souvenirs.
Part of the mindfulness experience in Osttirol was also to try "Kneippism", which is a fancy word to describe hydrotherapy by treading barefoot in glacial rivers. This helps blood circulation and creates a deep connection with your natural surroundings. Immersing oneself in the glacial water is something truly unique and the best way to cool down on a hot summer day!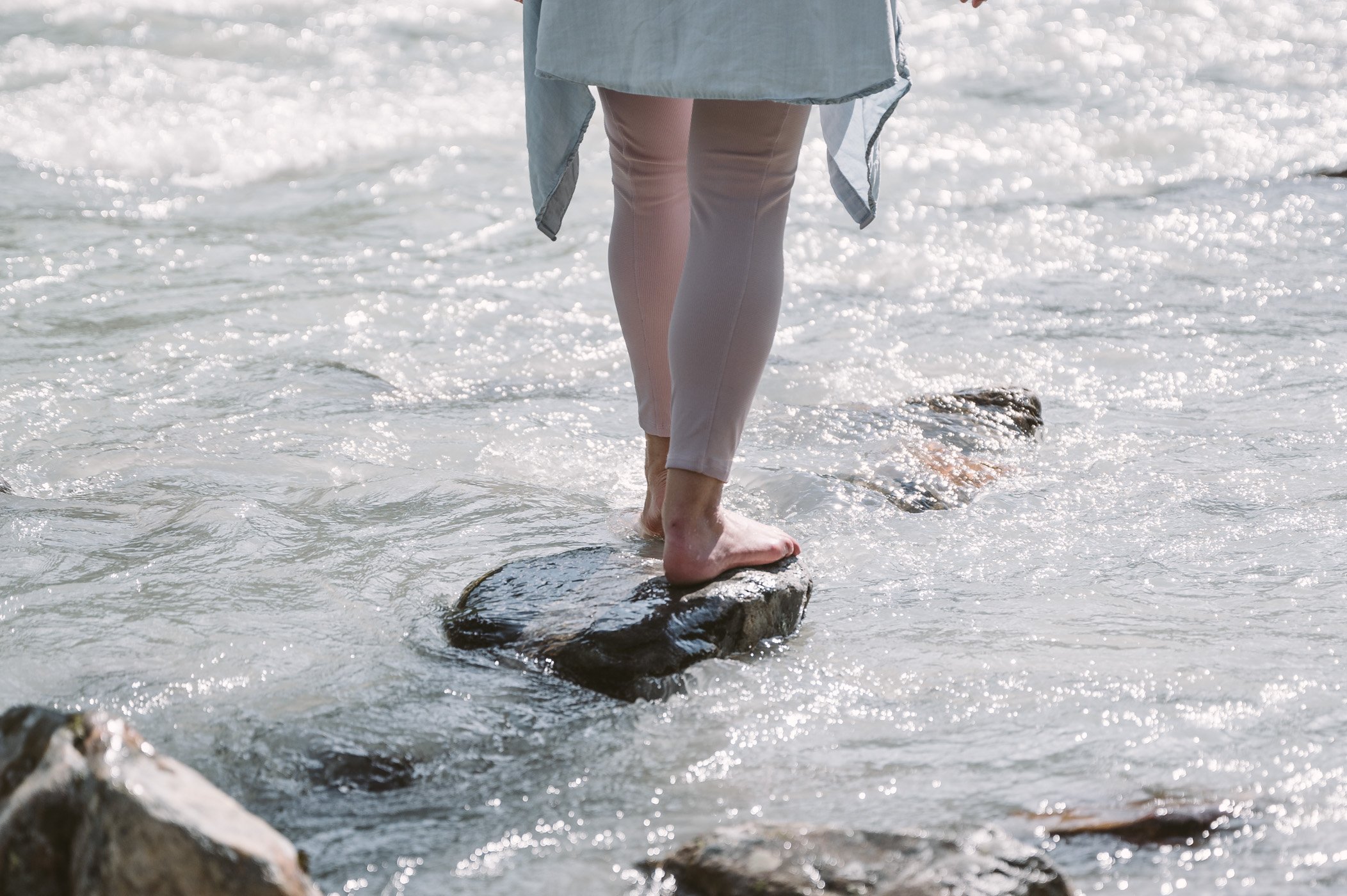 In these moments you realise how intact the nature in Austria is and how lucky we are to live here. The diversity in this small country is always surprising us! The landscapes of Osttirol are some of the most interesting places we've seen so far, from the boulders to the forests, the glaciers to the waterfalls. You'll get it all here!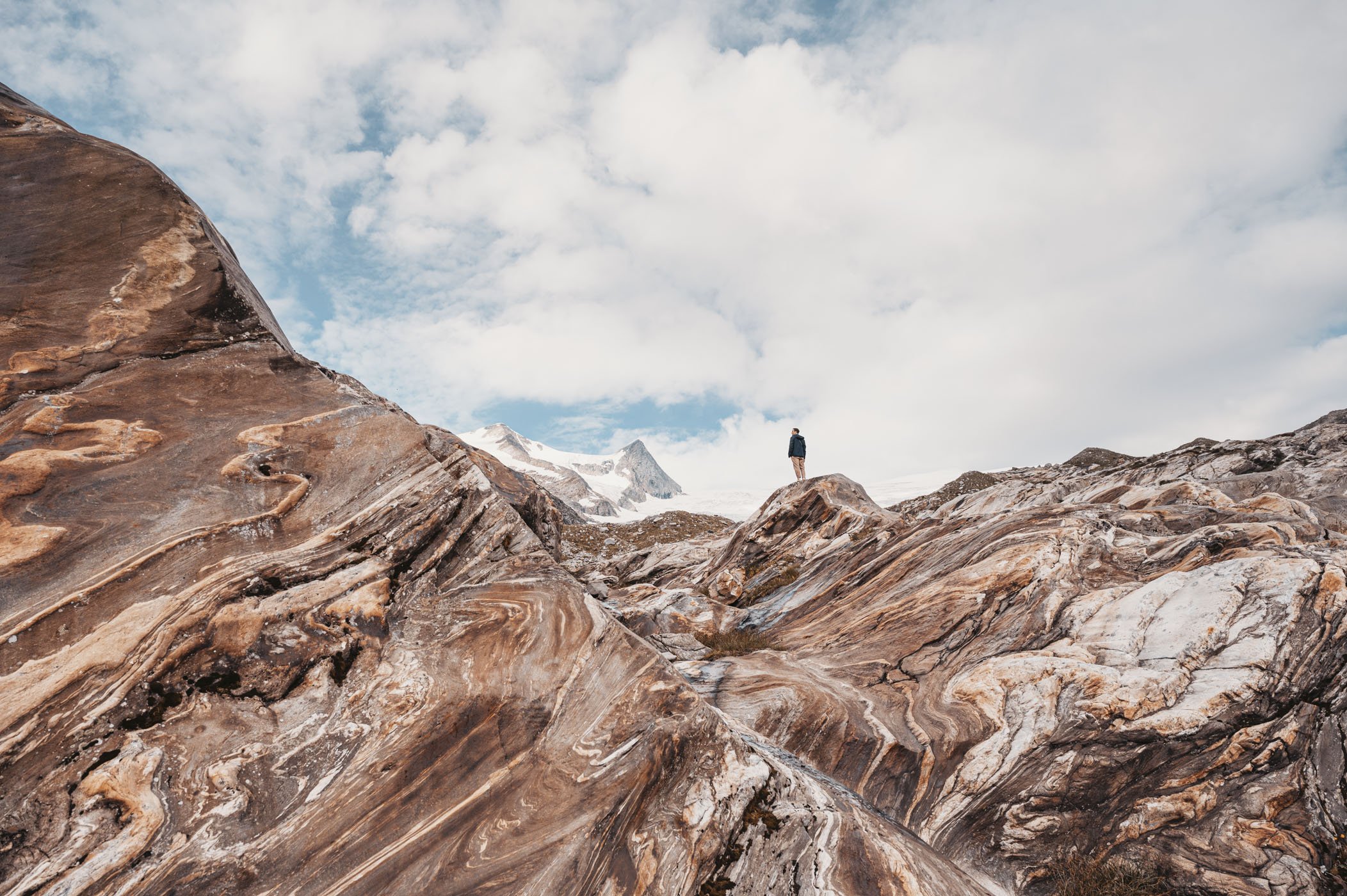 If you're interested in a mindfulness mountain retreat we can highly recommend Osttirol! It's the ideal place for a city escape and just remote enough to keep it off the radar of many Austria travelers.
Read more here:
More inspiration for your summer holidays in Austria 2021
We were quite active last summer and discovered a multitude of regions within Austria. You can click on each link to find out more about our experiences and tips:
If you want to find more ideas for summer holidays in Austria visit austria.info!
Pin & save this blogpost for later:
Disclaimer: This is a sponsored post. We were invited to share our Austria Summer Bucket List 2021 by the Austrian Tourism Board. The views in this blogpost are our own.