Now that the days become gloomy and grey it's time to fill our calendars with activities, that lighten up our mood! We've put in all our experience and research power to show you some of the best things you can do this fall in Austria.
Our Austria autumn bucket list:
These photos were taken at Lake Altaussee in the beginning of October.
The leaves will turn even more yellow & orange in the next weeks!

This photo shows lake Weissensee in Carinthia at the end of October (last year).
1. Find Indian summer in Austria
One of the key ingredients for a perfect autumn feeling are yellow, orange and red colours! Finding Indian summer in Austria isn't that hard, as Austria is covered by forests. But forest isn't forest. Unfortunately many of Austria's forests consist of a high percentage of evergreen trees like spruce trees and there are also many monocultures. Therefore you have to look for mixed forests!
If you want to look for something very special – visit the iconic larch forests. Larches are (among?) the only conifers in Austria, that turn orange approximately at the end of October. Luckily Austria has some incredible larch forests. The largest larch-swiss stone pine forest can be found at Warscheneck in the Pyhrn-Priel region.
This photos is from the 1st of November a couple of years back – in a mixed conifer forest with many larch trees in East Tyrol close to Obertilliach.
Our tip:
If you want to discover a real primeval forest in Austria book one of the guided tours at "Wildnisgebiet Dürrenstein" to discover the "Urwald Rothwald". This primeval forest was declared UNESCO world nature heritage in 2017. You are not allowed to enter this forest by yourself, but only with an experienced guide.
2. Enjoy the local delicacies like Sturm & Chestnuts in Southern Styria
This summer we visited Southern Styria for the first time and fell in love with the region. But Autumn is another cup of tea. Or shall we say glass of Sturm? Sturm is a very young wine, that has only been partially fermented and is a regional speciality. In fall the vineyards open their doors for people to try this young wine and eat roasted chestnuts with it!
View this post on Instagram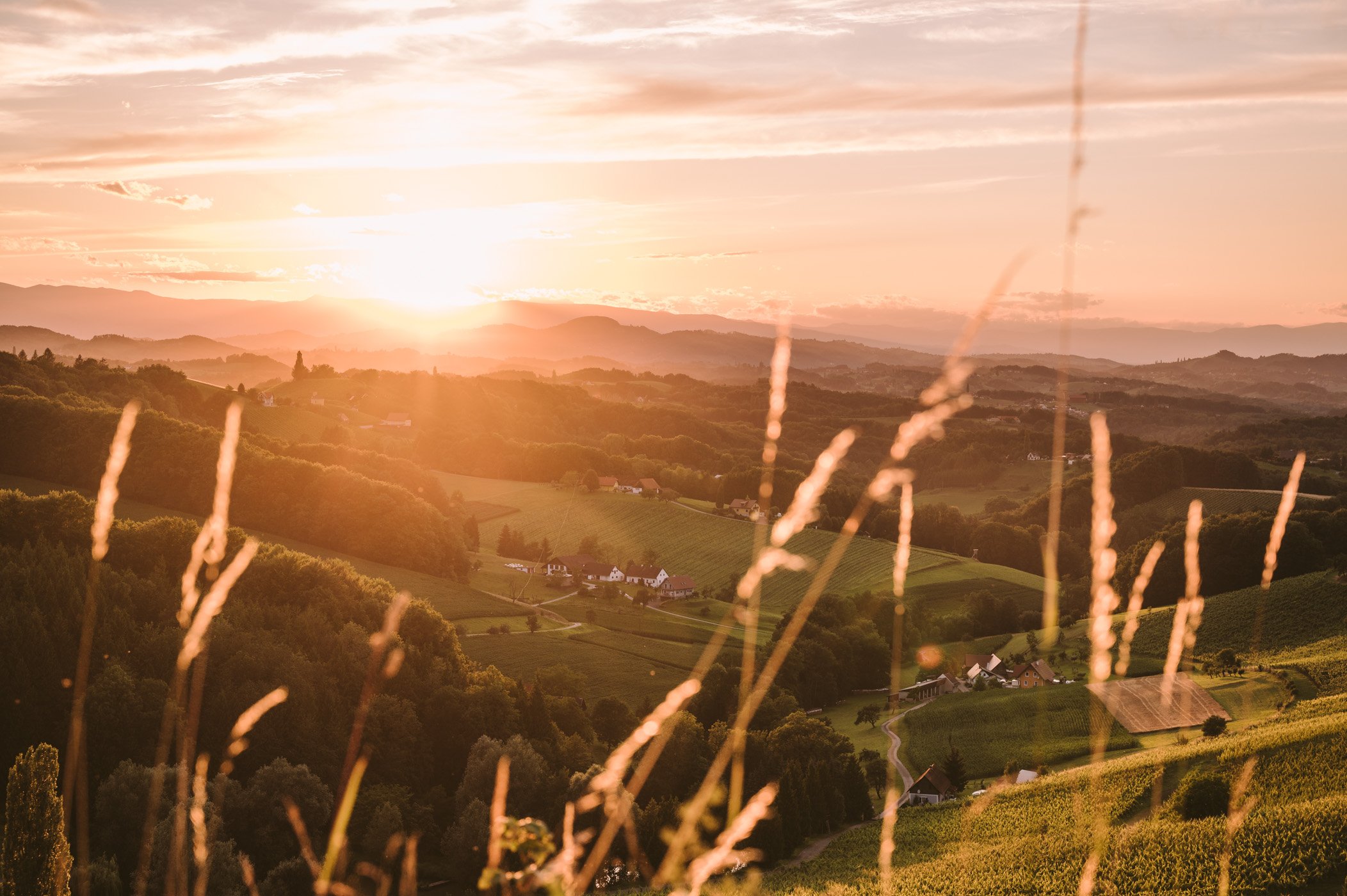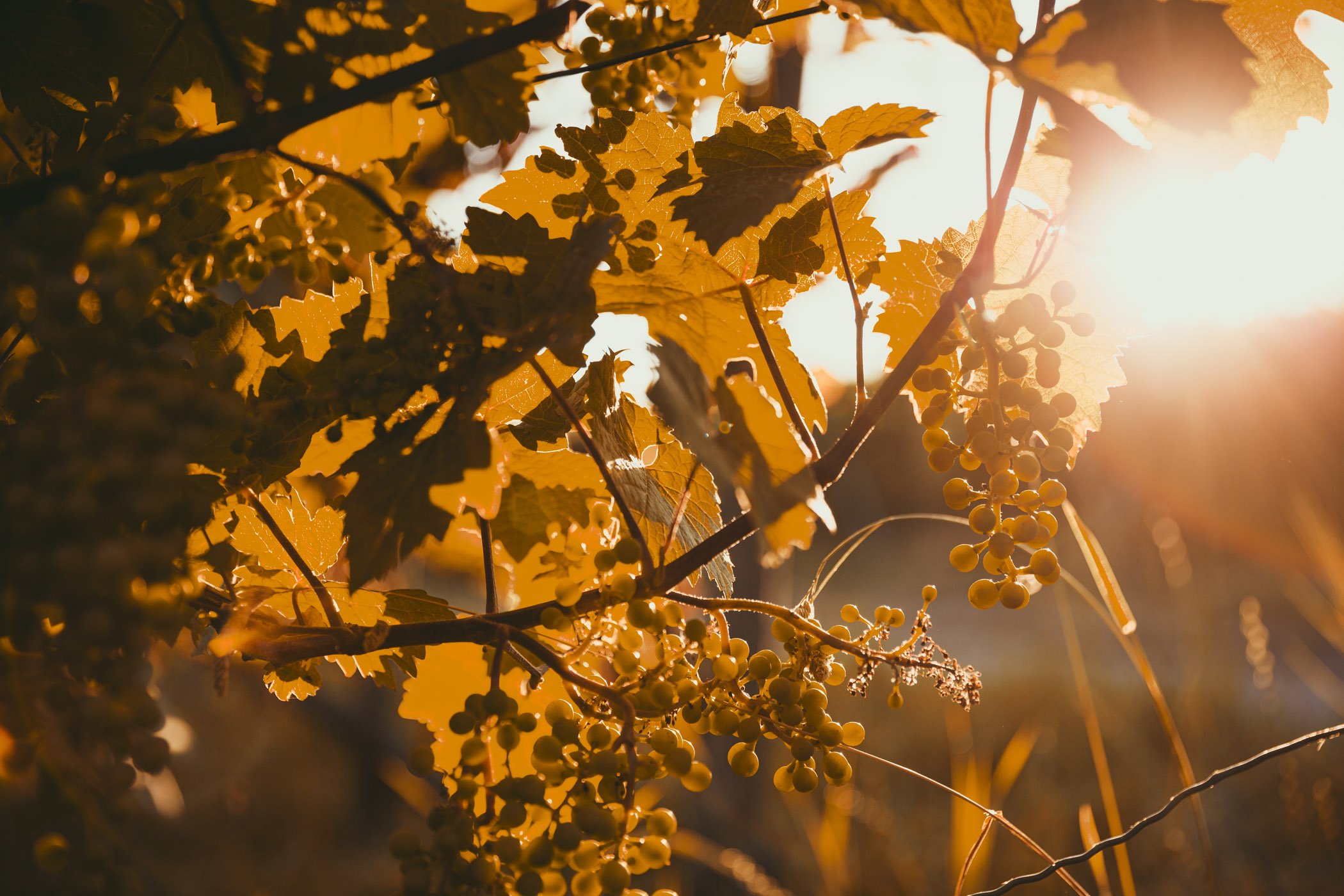 But it's not just the delicacies, that invite for an autumn visit of Southern Styria. The landscapes with it's rolling hills and vineyards are also quite intriguing at that time of the year.
View this post on Instagram
3. Try out "Törggelen" in a hut in Tyrol
Speaking of roasted chestnuts we also plan on finally trying out "Törggelen" this year. This tradition is part of Tyrolean and South Tyrolean culture and can be seen as the equivalent to a Thanksgiving celebration. The festivities usually include wine or "Most" (this is essentially grape juice) and a meat-heavy meal. As a vegetarian you can find some huts and restaurants that serve alternatives such as pumpkin soup, homemade bread with spreads or dishes with chestnuts.
View this post on Instagram
4. Test the best gingerbread aka "Lebkuchen" in Austria
There's no real autumn without starting to pack a few pounds for the cold months 😉 Gingerbread is one of those easy means to do so! 🙂 There's heated discussions every year how early gingerbread can be sold and eaten – some argue that they should only be consumed for Christmas, but we believe in autumn gingerbread all the way 🙂
The roots of gingerbread go all the way back to old Egypt and also in Roman times they used to bake honey cake – especially in spring. What we know as gingerbread today dates back to the 13th century in Belgium and made it's way all through Europe. In Austria there are a few very famous places with regional "Lebkuchen" specialities – most of them are located in the beautiful Salzkammergut.
View this post on Instagram
Our tip:
We're planning to try our way through Mariazeller Lebkuchen, Ischler Lebkuchen, Ausseer Lebkuchen and more! If you want to get a taste while still staying in Vienna you can check the shop of Pirker on Vienna's Stephansplatz. They even offer some vegan Lebkuchen!
5. Stay indoors and try out a pottery workshop
On particularly gloomy and rainy days, we opt for indoor activities. One of the things that's on our bucket list for this year is a pottery workshop! Since the begin of hygge trend in the last years pottery has become an increasing phenomenon. It started with people buying artistic pottery again and now everyone wants to try for themselves – and we get why.
View this post on Instagram
Our tip:
In Vienna you can book short beginner classes or even multi-day workshops at "studio.ok" or at "rami".
View this post on Instagram
6. Take in the views of the Danube surrounded by fall foliage
The Austrian equivalent to the Grand Canyon is located in Upper Austria 😉 This is where the Danube takes an oxbow and is surrounded by hilly landscapes, that are covered in bushes and trees. We plan on visiting the look-out spot called "Schlögener Blick" to watch the sunset and the colours of the fall foliage.
View this post on Instagram
7. Visit Austria's oldest oak tree in Bad Blumau
And last but not least we have a very special place to put on your autumn bucket list! Hidden in the Bad Blumau region, that is famous for it's thermal baths, is Europe's oldest oak tree. This 1000 year old oak is worth a visit on it's own. But of course you can combine a trip with some wellness in one of the region's hot and steamy baths.
View this post on Instagram
These are 7 things we want to experience this autumn in our home country of Austria. Of course there are many more things to do – from autumnal hikes to wellness trips, from horse carriage rides to pumpkin harvesting. The list can grow a bit longer 😉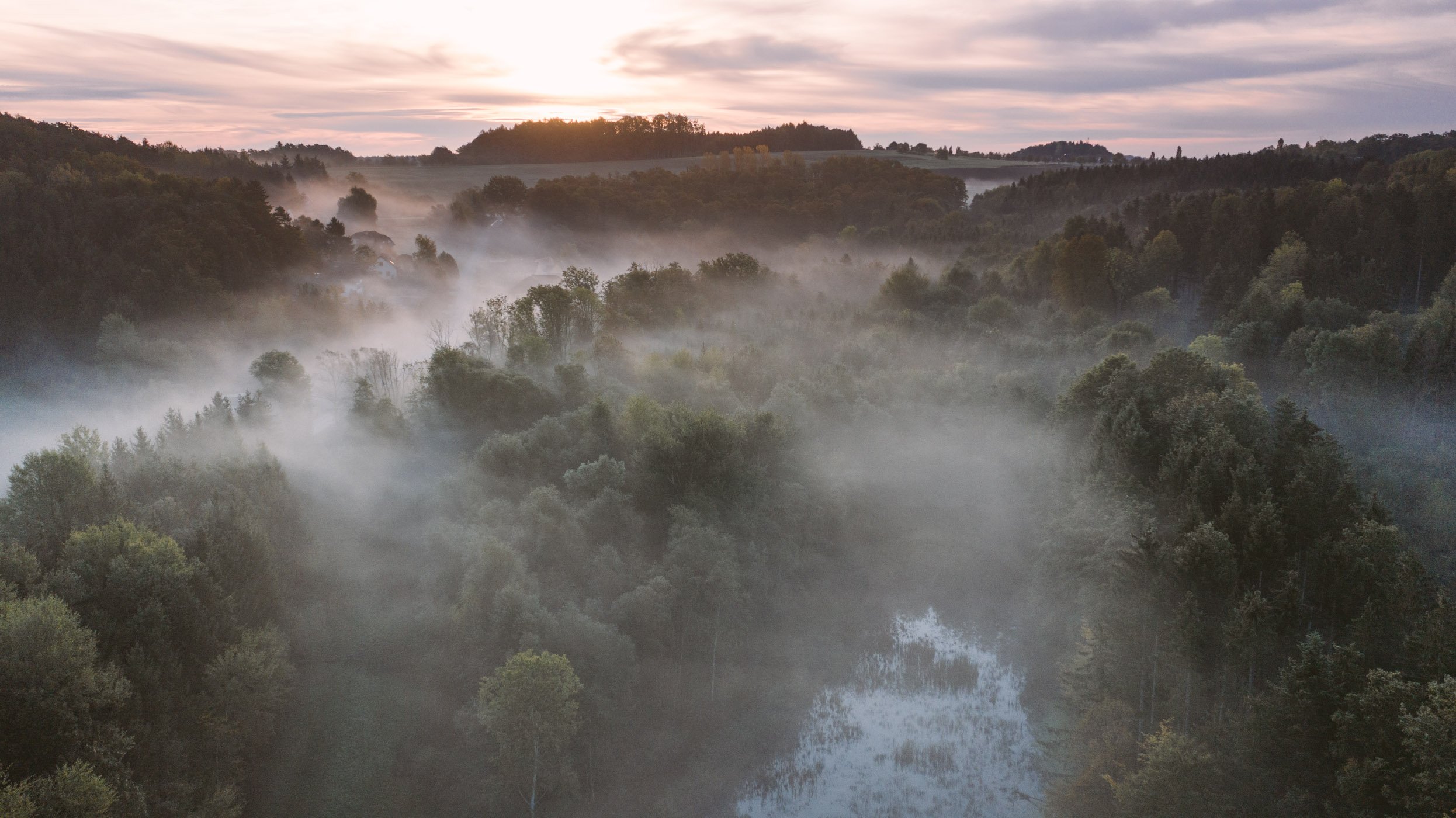 In our Austria category you can find more tips for Austria holidays and mini vacations! Maybe a weekend in a chalet would be the right thing for you? If yes, keep on reading here:
What is on your autumn bucket list?
Save this blogpost for later on Pinterest: