Upon opening the car window scents of pine wood, broom and roses float in and breeze around our noses. We turn around a corner here in the Luberon area of the Provence and suddenly the scenery changes and we smell the olive trees of a nearby oil mill. After the next corner it smells like "Petits Pois" – green peas, that grow here and also taste delicious. Welcome to the Luberon!
The scents of the Provence vary from field to field and village to village.
May – the perfect month for a trip to the Provence
Needless to say that our trip through the Luberon was a trip of open car windows. The air in May is warm, but still refreshing in a way that supersedes any air conditioning. Driving around this way is a vacation on it's own.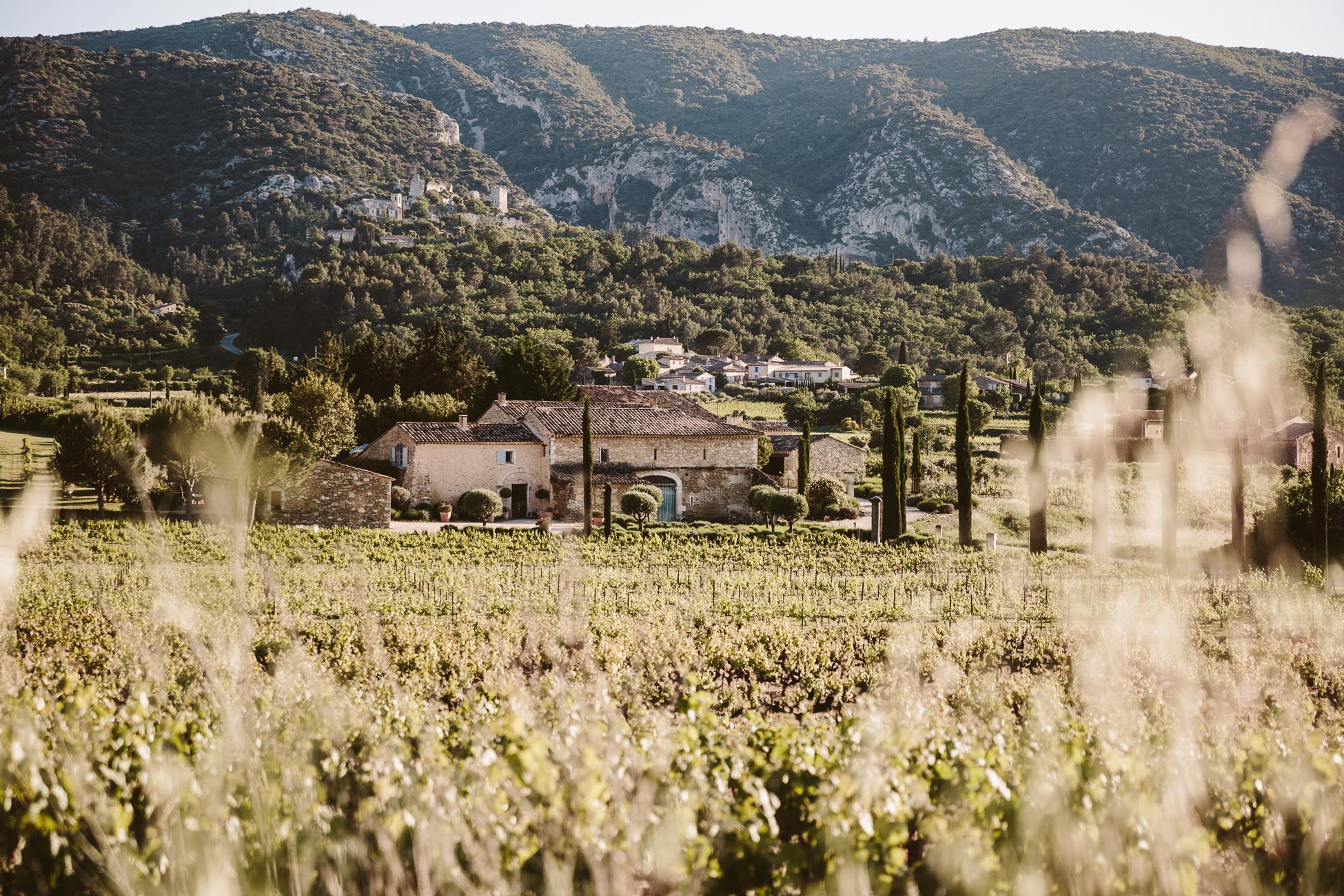 Sometimes the car window views are the best! Like here close to Oppède-le-Vieux.
Jewels on hills, poppies in the valleys
But then there's the small villages, one after the other like pearls on a chain – each unique in it's beauty. And the poppy fields, that are blooming everywhere in May, even in between the rows of olive trees or at the motorway's sides. This is the Provence! The Provence that I remembered from my childhood days, when we spent weeklong summer breaks here.
Menèrbes – one of the small hillside villages  in the Luberon area of Provence
The poppies are in bloom everywhere in the Luberon area in May!
A new experience of the Provence
A child experiences destinations in a different way of course. So what I remember vividly was the taste of fresh Croissants in the morning and the splash of water from the swimming pool. I remember eating Pizza on a small square in Aix-en-Provence, but also being bored to death at a wine tasting with my Dad. This time around my memories would be a little different!

The Provence is a destination for grown-up travelers, nature lovers, peace seekers.
Four days, four hotels, four regions
We tried to cover as much as possible within a short period of time. This is why we changed hotels and regions every day. If we had more time, we had preferred to stay longer in Les Baux-de-Provence at the Baumanière Hotel and in the Lubèron area at La Bastide de Voulonne.
Hotel La Bastide de Voulonne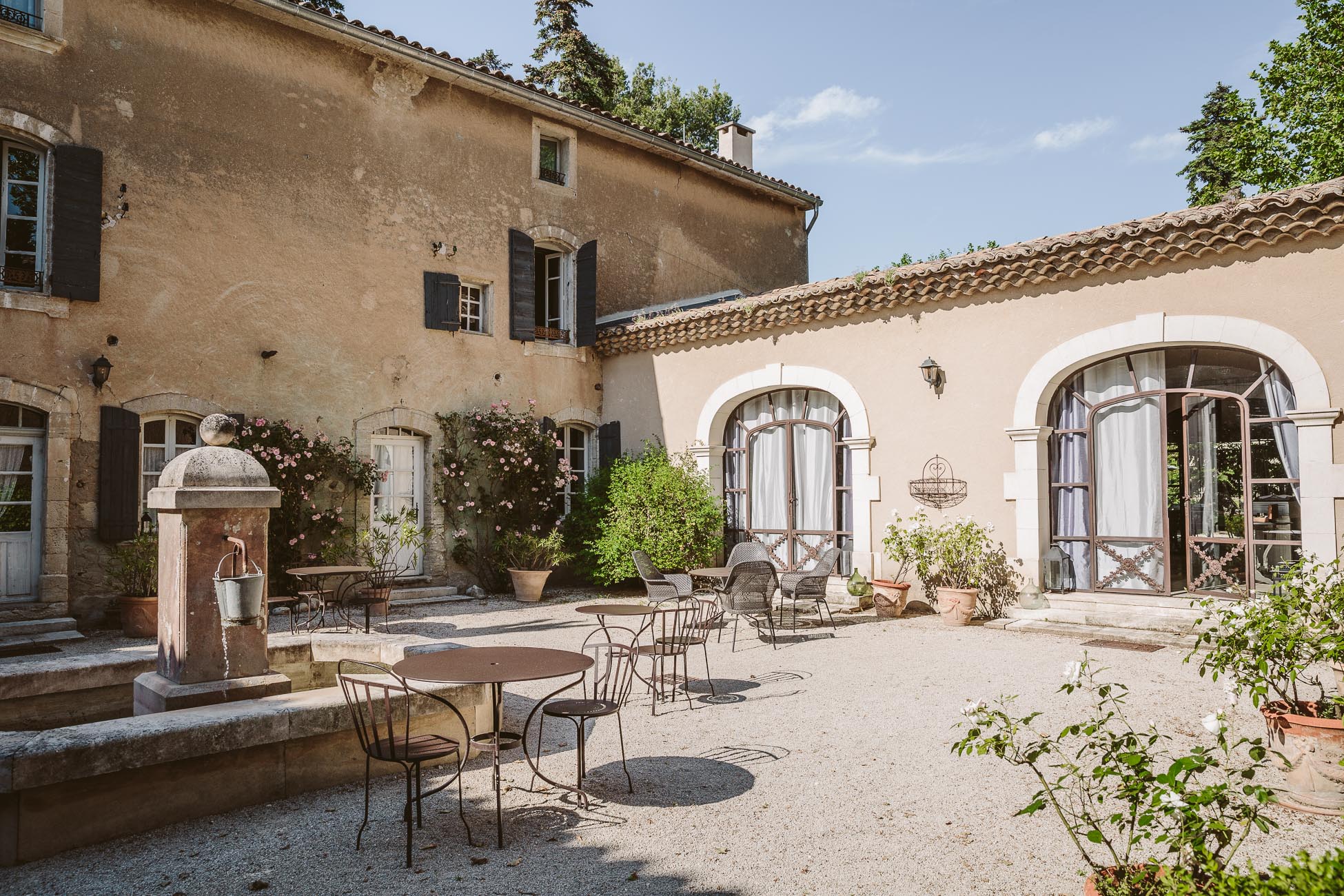 Baumanière Hôtel 5 étoiles (read our hotel review here)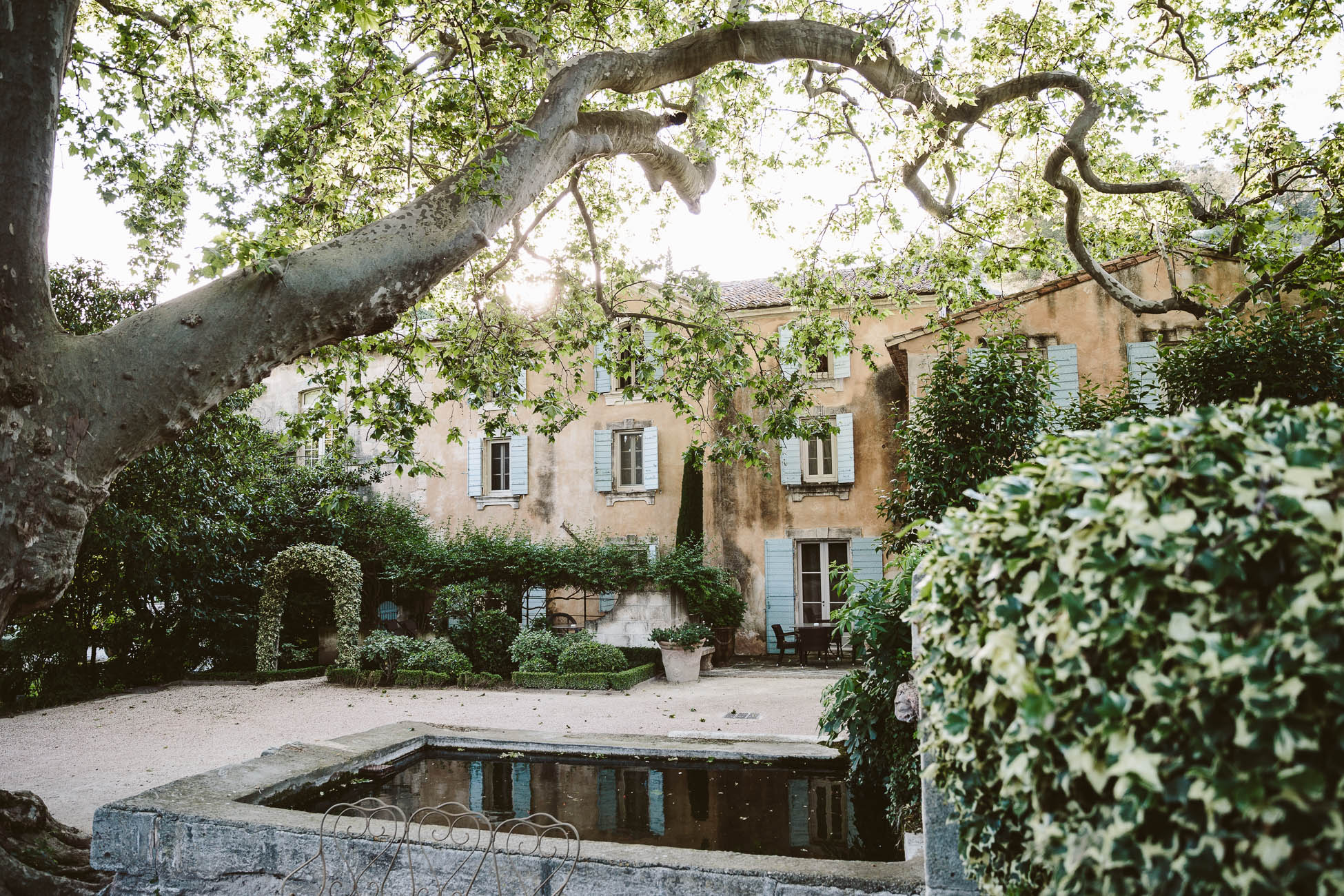 After a short 1h 50m flight from Vienna to Marseille we arrived in the Provence. As we were already in Marseille last year, we decided to take our rental car and drive directly to Avignon. I've been in Avignon as a kid and remembered the street artists and of course the famous bridge.
Day 1 – Avignon
What I wouldn't have appreciated as a kid is what I loved this time around: A visit of the "Lambert Collection" – a gallery space dedicated to Contemporary Art. While the current exhibition wasn't too interesting, the building itself has some stunning architectural elements and there's a few site specific installations, that really caught our attention. Like the spinning stripes of iridescent plastic in the courtyard.
Day 2 – Roussillon
Roussillon is "One of the most beautiful villages in France", a title that is awarded by a commission, after a village applies and fulfils all the criteria. This title attracts many visitors, that's why some villages decided not to apply for it. So while Roussillon is definitely picturesque, we preferred villages like "Oppède le Vieux" for it's more intricate beauty and off-the-beaten-path appeal.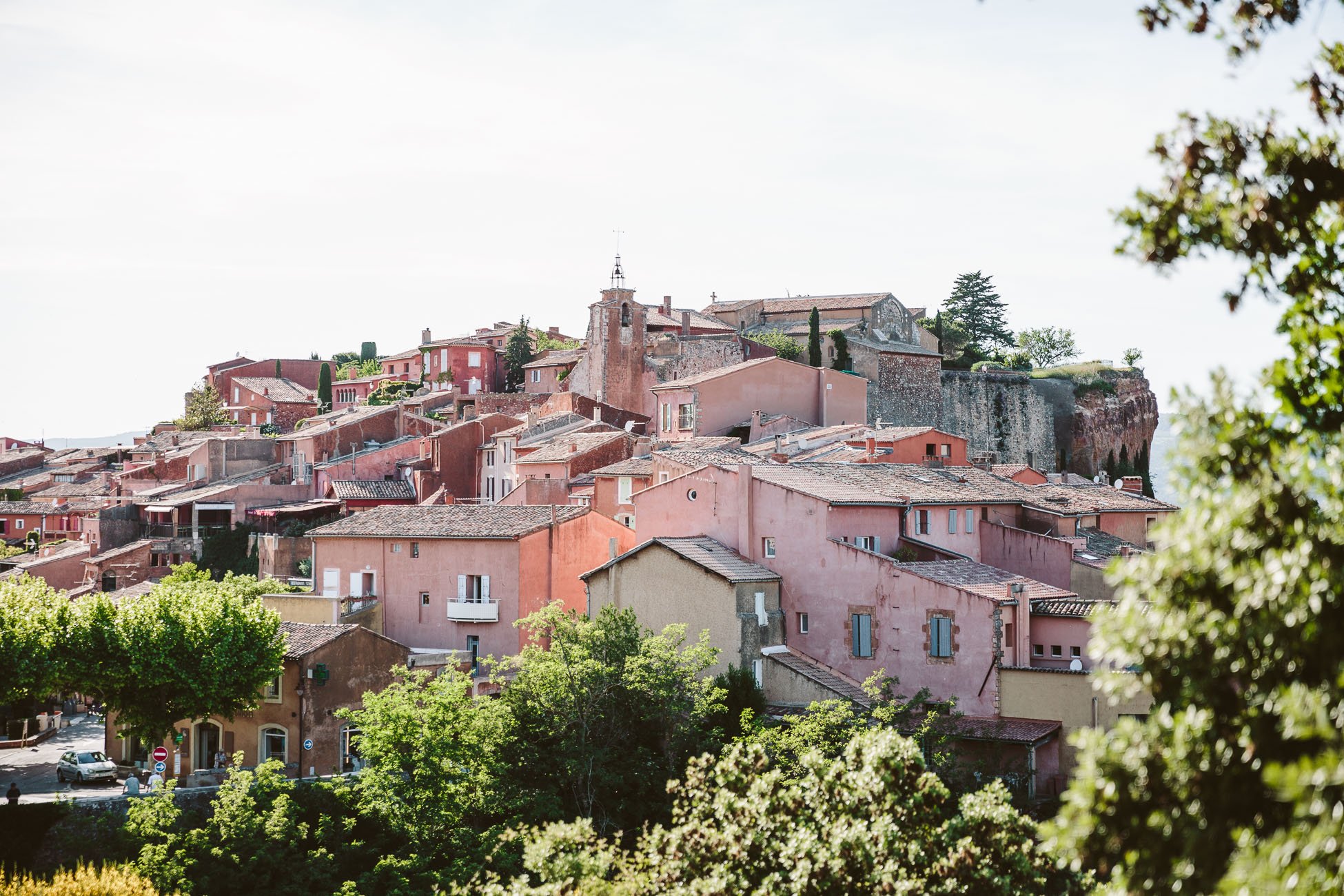 Roussillon – a gem in the hills. But very touristy during the day!
We preferred the village of Oppède le Vieux with the cute "Le Petit Café"!
Day 3 – Gordes, Ménerbes, Apt
One of the best things about the Provence is the many different, small villages – each with it's own set of architectural highlights, cute restaurants and local, artisanal shops. They are best discovered early in the morning or late in the afternoon, when you want to really enjoy their beauty and tranquility.
It's hard to choose the most beautiful, so it's best to visit a few of the villages – especially outside of rush hours!
Day 4 – Les Baux-de-Provence
Our last day was dedicated to an area a little outside of the Luberon, but still part of the Vaucluse district. Les Baux-de-Provence is located in a more mountainous region of the Provence and therefore has a completely different appeal and charm. Due to it's abundance of limestone the region was well known for it's quarries.
One of them has been turned into an immersive art experience called "Les Carrières de Lumières". In this former quarry art becomes alive through the means of light projections and music. The current show features a magical installation all about the universal story of the beginning and end of life on earth, heaven and hell – all with artworks by Bosch, Brueghel and Arcimboldo.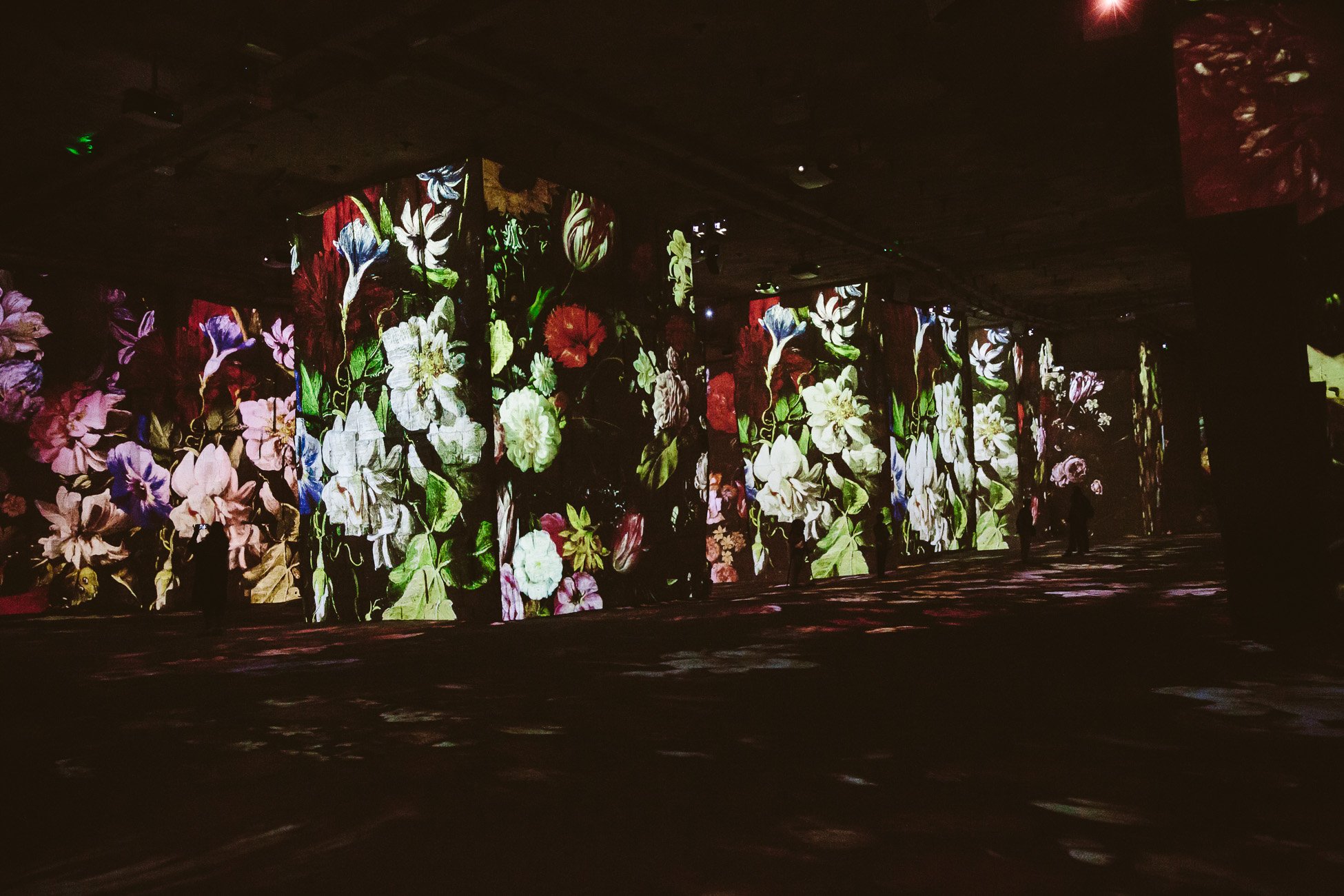 We stayed in the 15 degree cold quarry for over an hour watching the light and music show!
This is an absolute recommendation – especially at the end of the day.
The Lavender only blooms in July
The only "drop of bitterness" to a visit in May is that the lavender isn't in bloom yet. It's like everyone is preparing for this short period of time in July all year long and you can sense it. All the shops sell lavender products year round – from lavender infused tea to lavender soap of all kinds. You have to be careful though: Not every lavender is the same. In the Museum of Lavender you can learn the difference between regular lavender and fine lavender!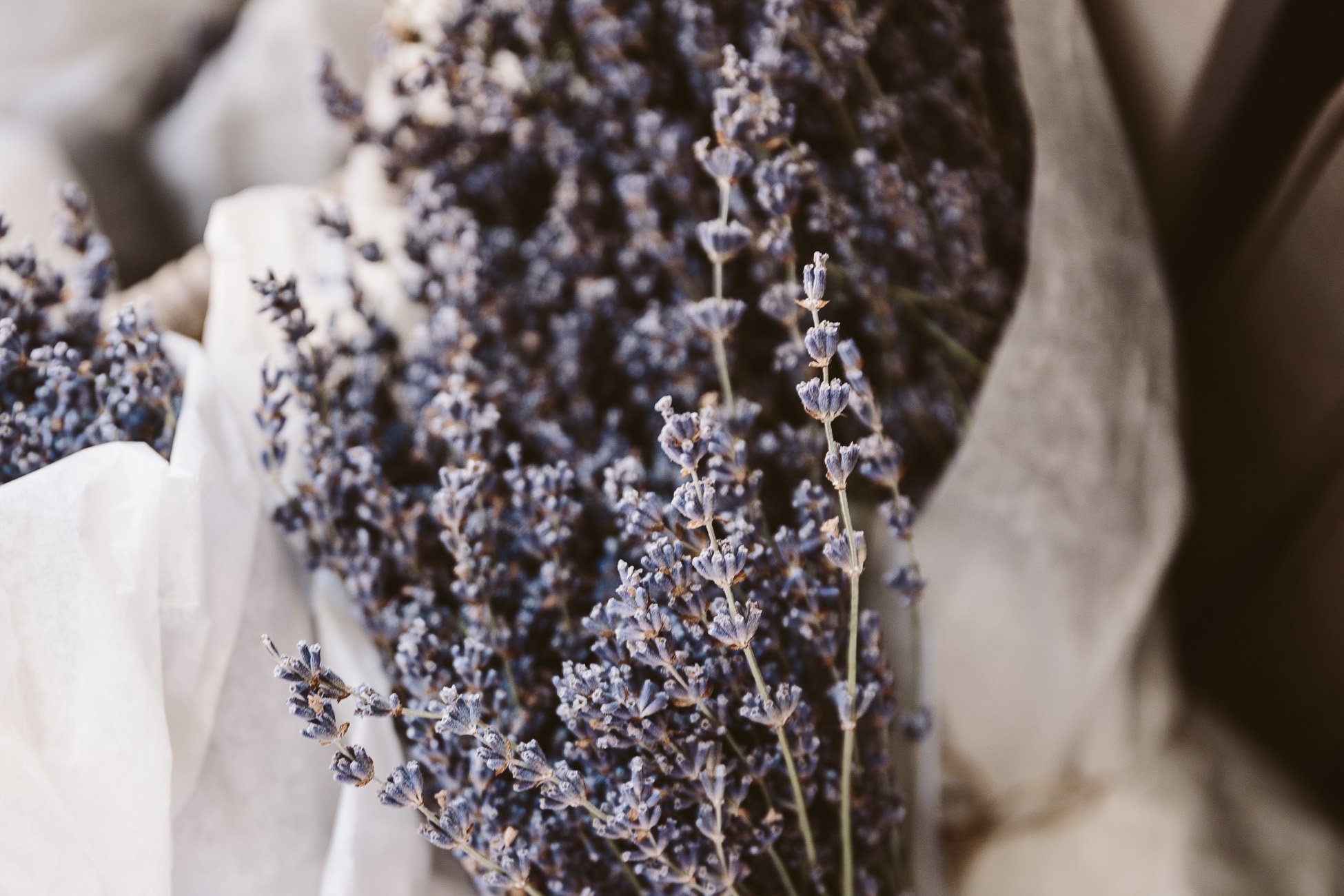 At least you can smell dry lavender all year round!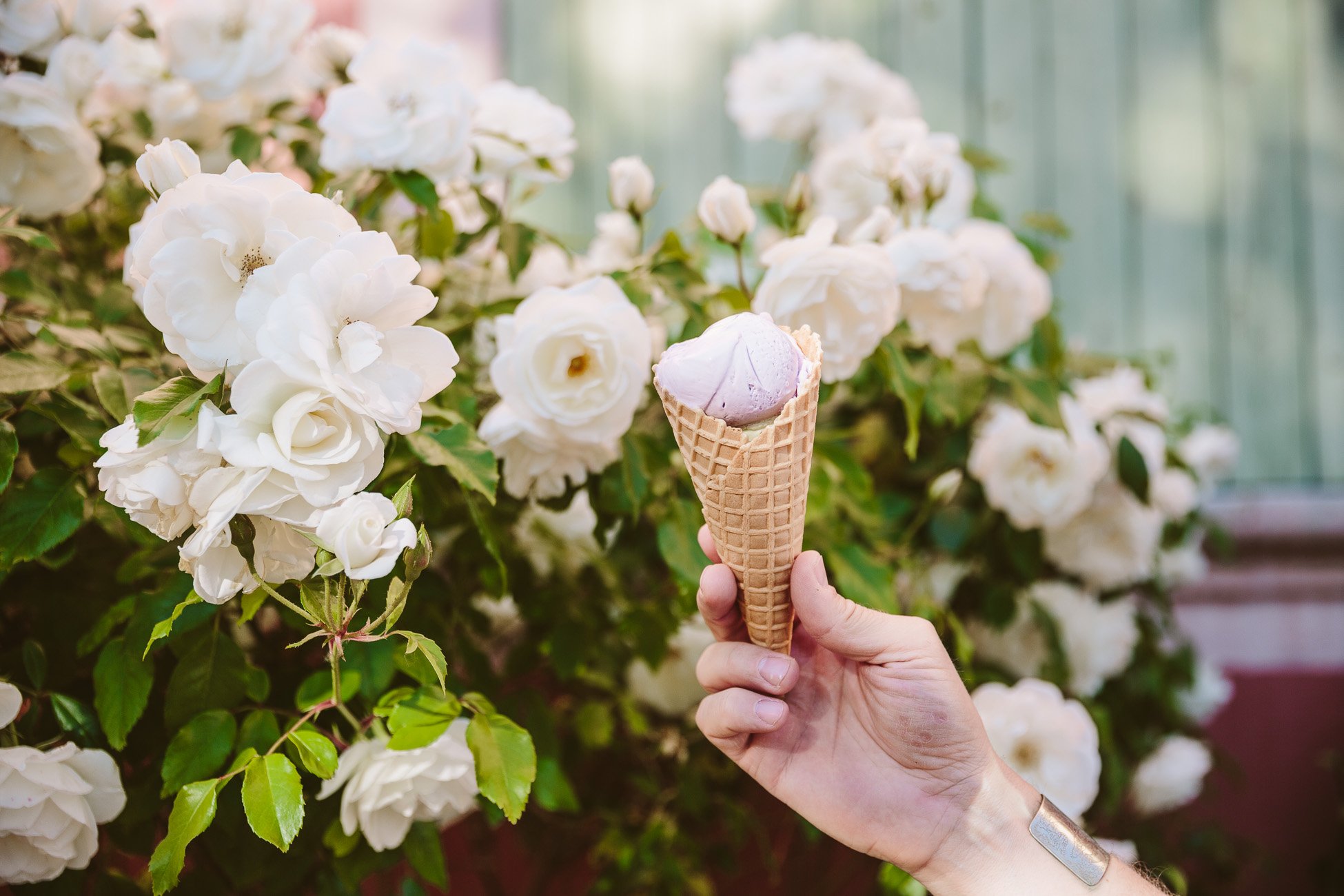 In the meantime you can also eat some lavender ice cream!
If you decide to experience the lavender in bloom, be prepared to book earlier in advance. This time of the year (usually in July) is the busiest period of tourism in the Provence! We definitely plan to come back one day to witness this spectacle and to smell the original scent of the Provence: The scent of fresh lavender!
???
You can now win a trip to Provence!
Participate until 20th of June.
???
TRAVEL INFOS
How to get to the Provence from Vienna
We tested a new flight connection by budget airline Volotea from Vienna to Marseille. The flights were supposed to take 2h 20m, but we arrived 30 minutes earlier in both directions! This was quite a pleasant surprise 😉 Other than that it's a budget airline, so don't expect anything special – you'll have to pay extra for seat reservations and checked bags, but if you book early you might grab tickets for as low as 9 Euros (one way)!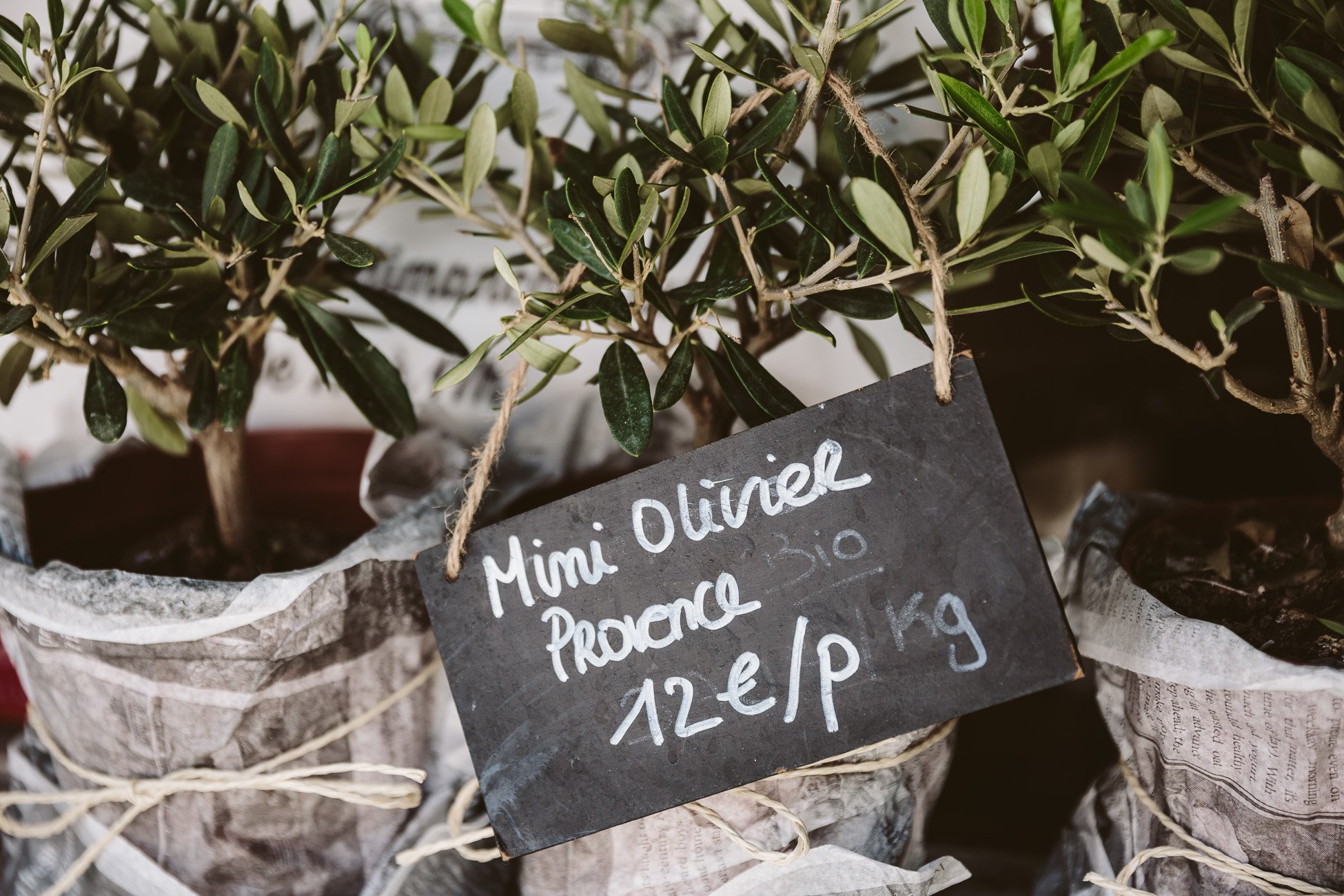 Where to stay in the Provence
That's a tough one! There's so many different regions, villages and hotel types to choose from. We loved to combine a diverse range of hotels – from a local bed & breakfast in an old mansion to a 5 star hotel located in a remote area in the mountains… everything has it's charm. This way you'll also get to experience different regions within the Provence. Check out the review about our favourite hotel – the Baumanière Les Baux de Provence.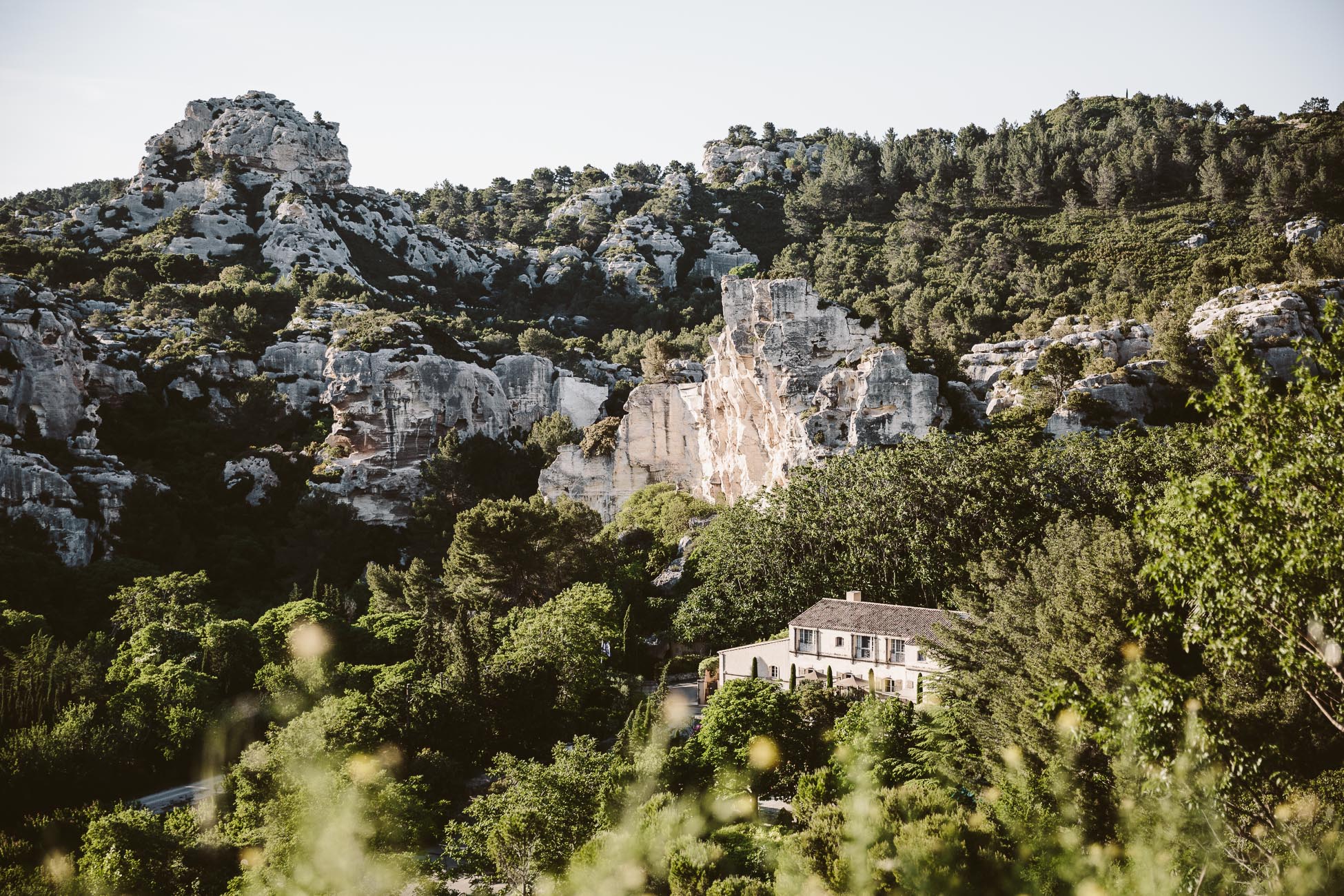 One of the 5 buildings that comprise the Le Baumanière Hotel in Les Baux de Provence.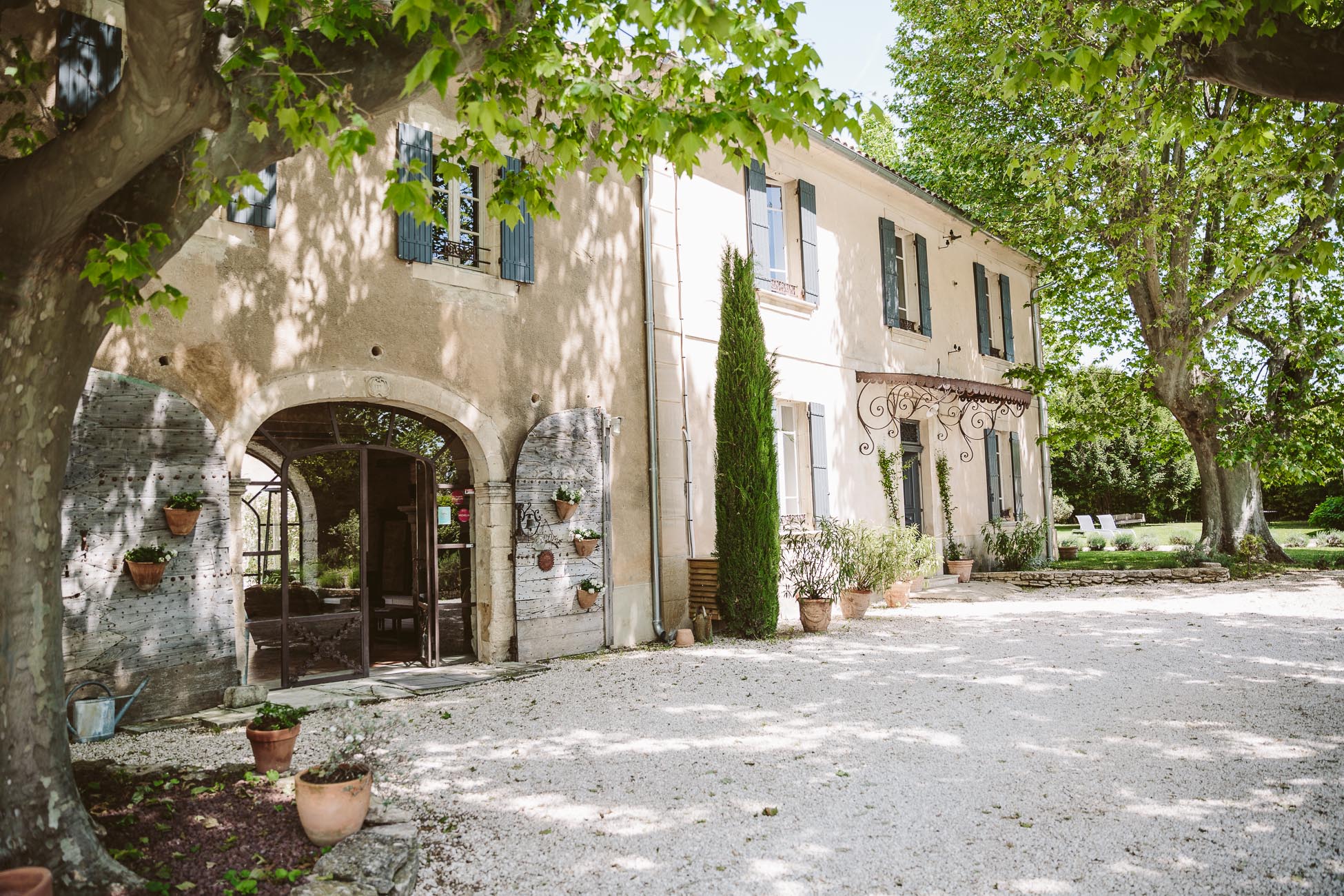 Hotel La Bastide de Voulonne – a small guesthouse in a wonderful old building.
Just one of the many stunning hotels in the Provence!
???
Disclaimer: We were invited to the region by the Official Tourism Board. The views in this report are our own.