Remember when I tested the new mirrorless Nikon Z 6 last year? This year I'm making the switch. From now on my travel buddy will be the lightweight full frame mirrorless Nikon Z 6 and I can't wait to carry around less on my back! My first trip together with my new Z 6 brought me to Madeira.
In Madeira I got to test the Nikon Z 6 under tough circumstances: High winds, everchanging light situations, alone on a mountain top or right next to the wild Atlantic ocean.
This lookout spot in the East of Madeira was extremely windy, so I kept shutter speeds very fast to avoid blur.
My super minimalist setup for this trip
You might have seen me show my equipment before on Instagram. On this trip I tuned my setup down even further and only brought the Z 6 with one lens – the kit lens (24-70mm 4.0). Usually kit lenses aren't really the best option, but the Z 6 comes with a high quality and versatile piece of glass, that's sufficient for 95% of my photography.
View this post on Instagram
How much equipment do you need?
In the end it really depends on what you want to shoot. For my next upcoming trip I'm planning to shoot wildlife and in this case I need a tele lens to add to my technical setup (you won't get close enough to wild animals in nature otherwise). But for regular travel photography from landscape to portraits the 24-70mm is a really good choice.
For landscapes the 24-70mm can be really useful – it's versatile for many situations!
Back to the basics: 1 body, 1 lens
So my camera bag during this trip consisted of the Z 6 camera body with the 24-70mm kit lens and nothing else:
I only brought one XQD memory card with 64GB and one battery as I was able to upload all my photos to my computer and hard drive every day and also charge my battery every night. If I know that I won't have access to power every day I'll definitely have to bring spare memory cards and batteries.
It doesn't really get more minimalist then this, but I also like the challenge. Of course you have to adapt your camera bag to your needs and sometimes you know you'll need a wide angle (shooting hotel rooms interior) or a really long tele lens (wildlife or also for special landscapes like wide mountain tops, where you want to zoom in to get more depth and details).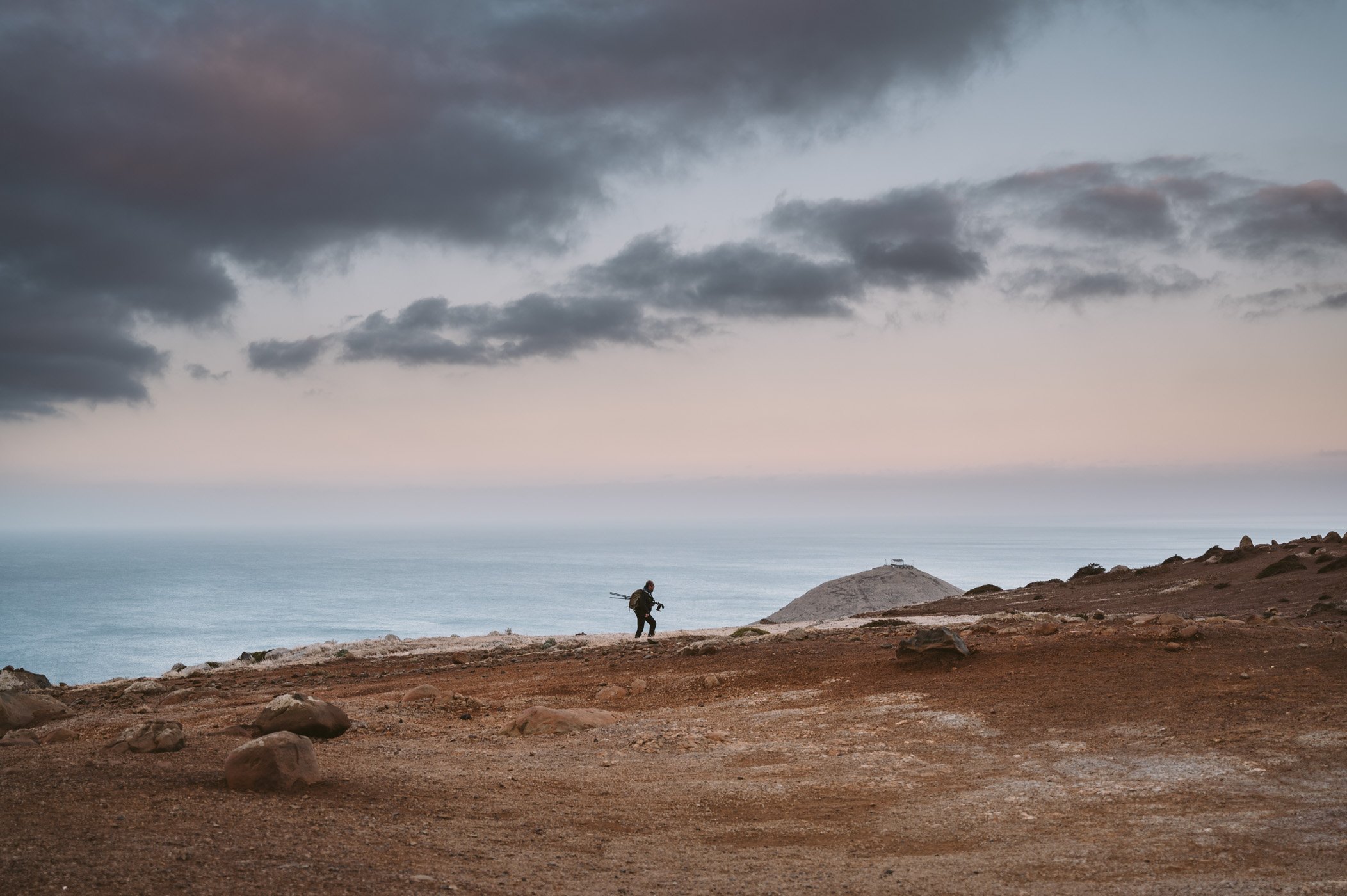 Sometimes you know you'll need a tripod, so this should be a standard item to pack (I prefer a lightweight titanium one).
The SnapBridge app
While on Madeira I got challenged to something new! I was supposed to travel together with another photographer, but she got stuck in Lisbon for 2 nights. So I had to shoot all by myself for 2 full days. This is when I first tested the remote control feature of Nikon's SnapBridge app. After downloading the app you connect it to your phone with WiFi and then you're able to use the phone as remote control.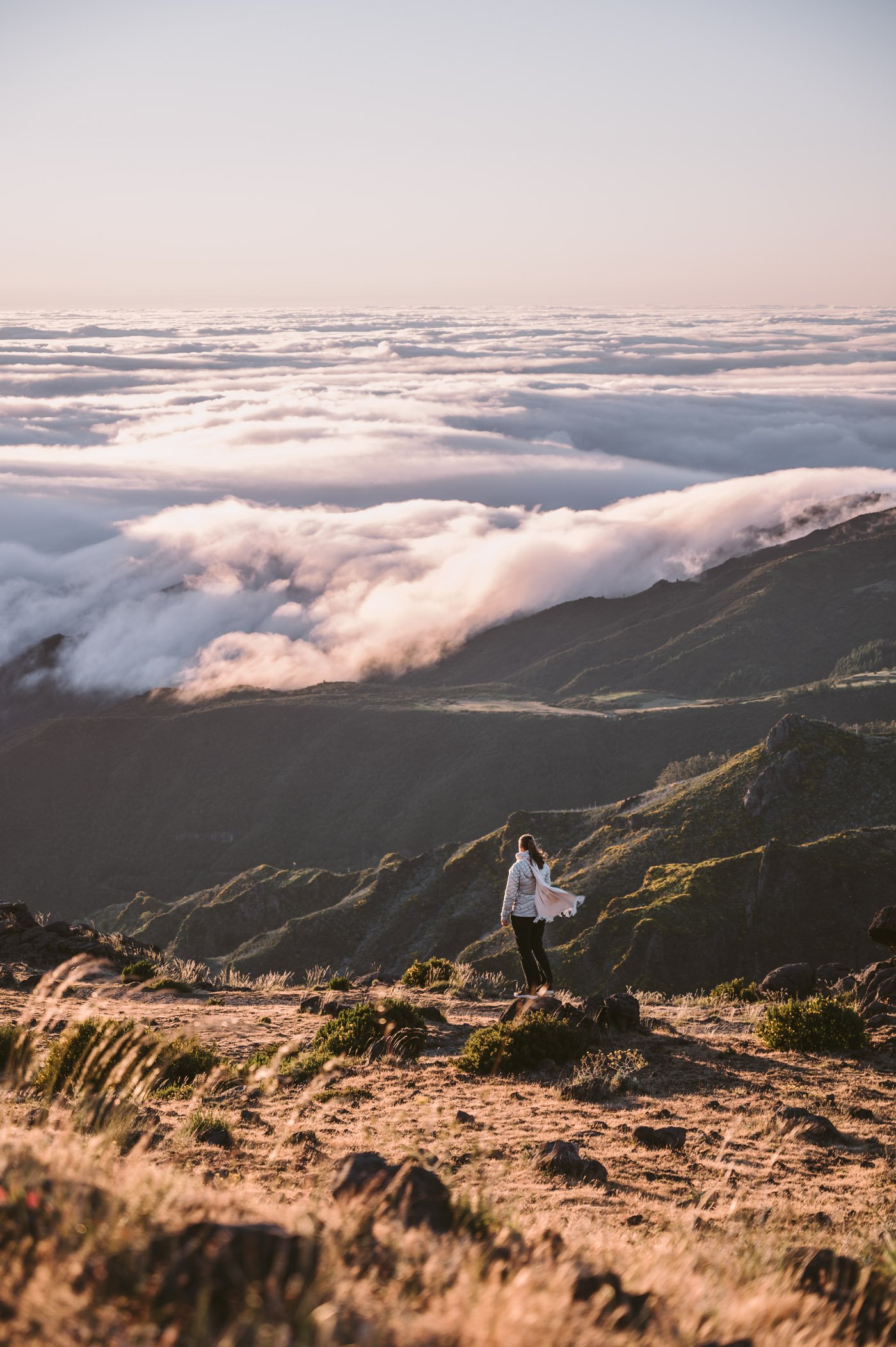 I took this photo myself by using the SnapBridge app on my phone.
With the SnapBridge app I was able to take photos (and videos) of myself with a live picture on my phone and even changing all the settings directly via the app – from aperture to shutter speed and also the focus point. I loved that feature and played around with it a bit while watching the sunrise on a mountain top.
Madeira in photos
Without further ado, let me show you some photos I took with the Nikon Z 6 during the 4 days in Madeira.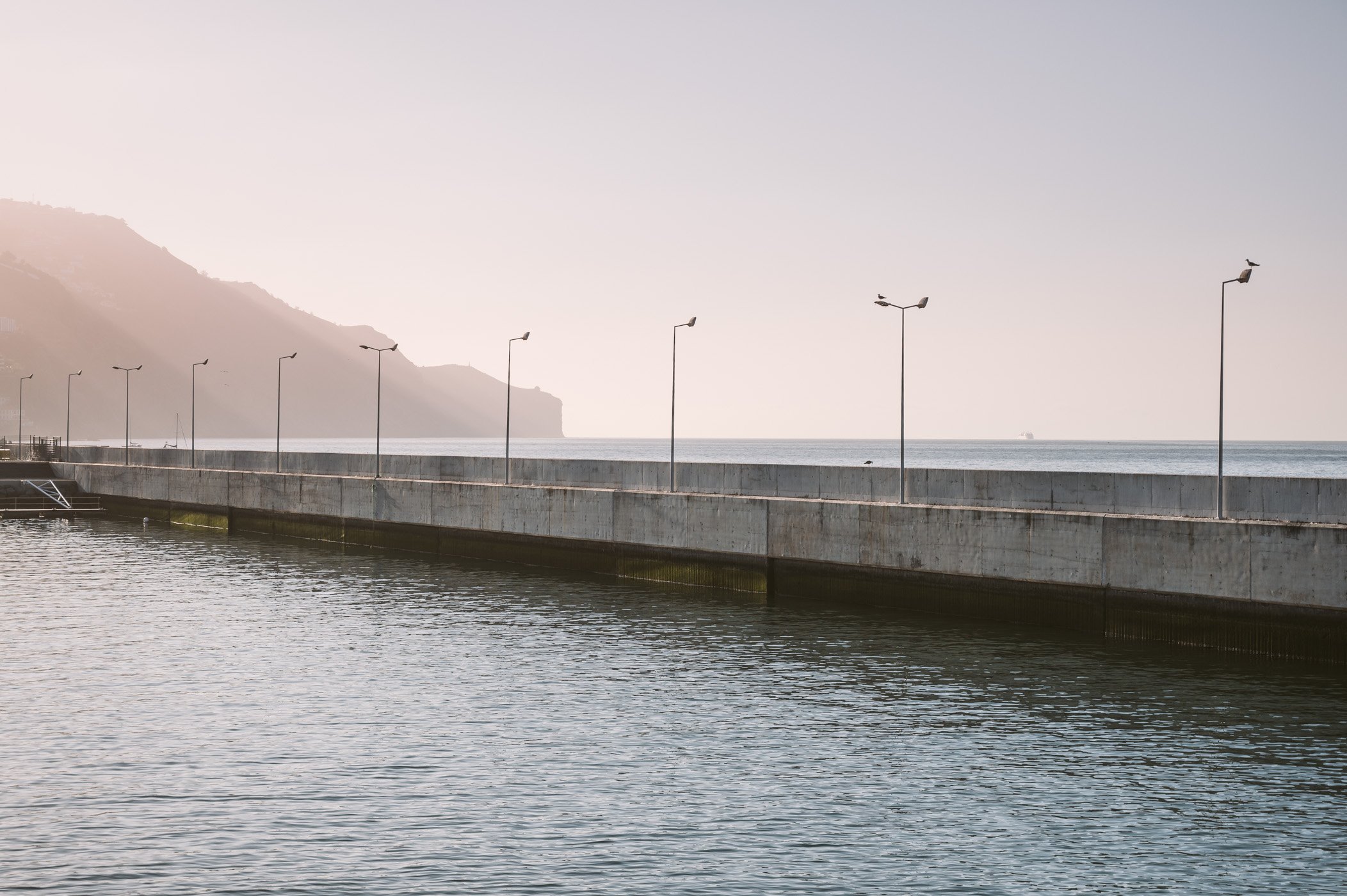 As you can see you don't need a complicated and huge camera setup to capture the essence of a place. I know it's tempting to be ready for every situation with every kind of lens there is, but sometimes less is more and it let's you focus on what's really important – which is to catch the mood and story, rather than get distracted by the technicalities.
What's in your camera bag? How many lenses do you need for a trip? Let me know in the comments.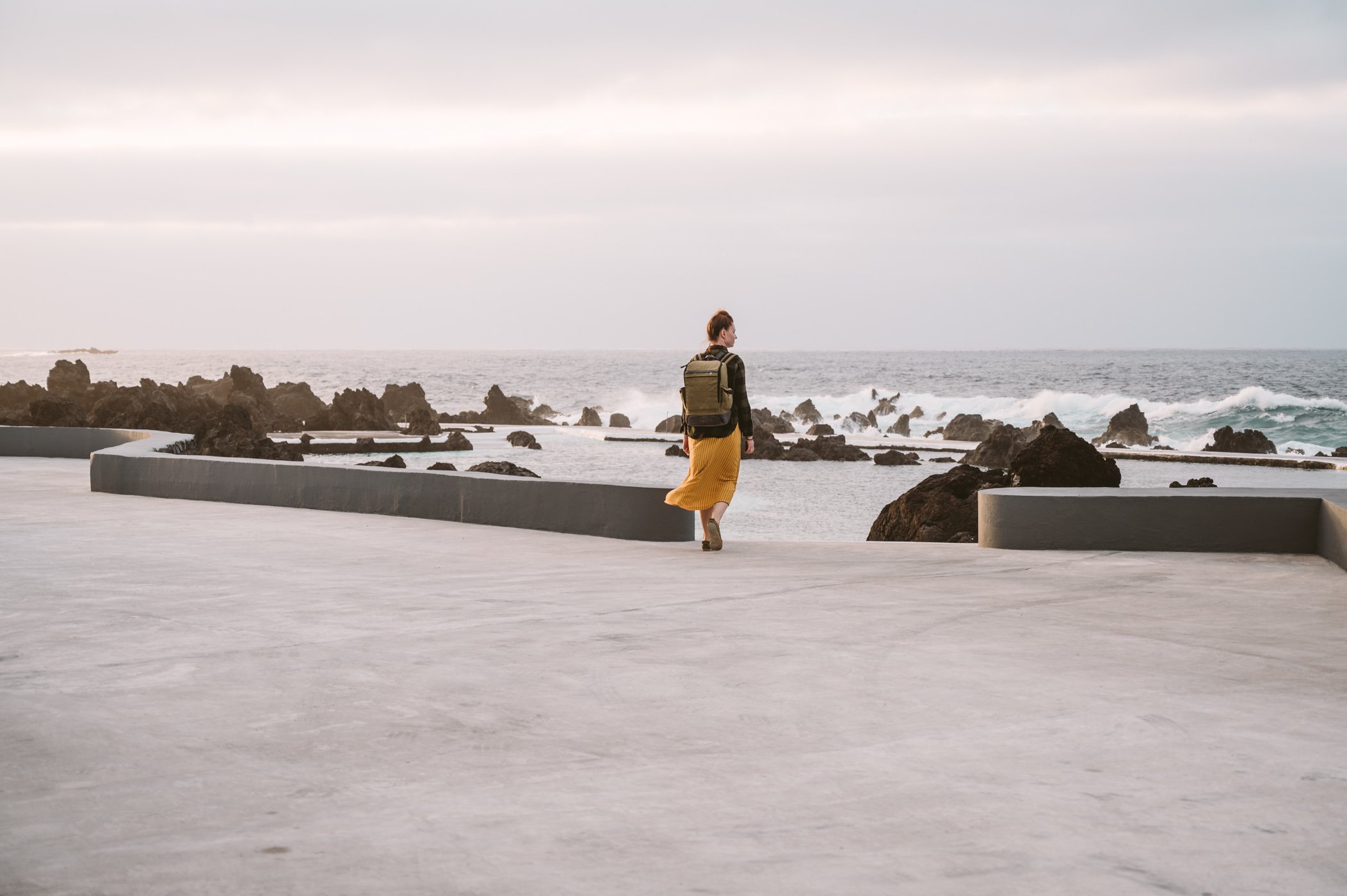 Disclaimer: This is a sponsored post. Nikon provided the camera & paid for this post, but the views in this blogpost are mine.