(Last update: September 2020). Even after a couple of visits to London, there are always new neighbourhoods, restaurants and attractions to discover. If you're a first time visitor you might want to check the "classics" (Big Ben, Buckingham Palace, London Eye, etc.). But as a return visitor to London here are our personal tips for some lesser known and still quintessentially British experiences.
The London classics are not to be missed as first time visitor.
Table of contents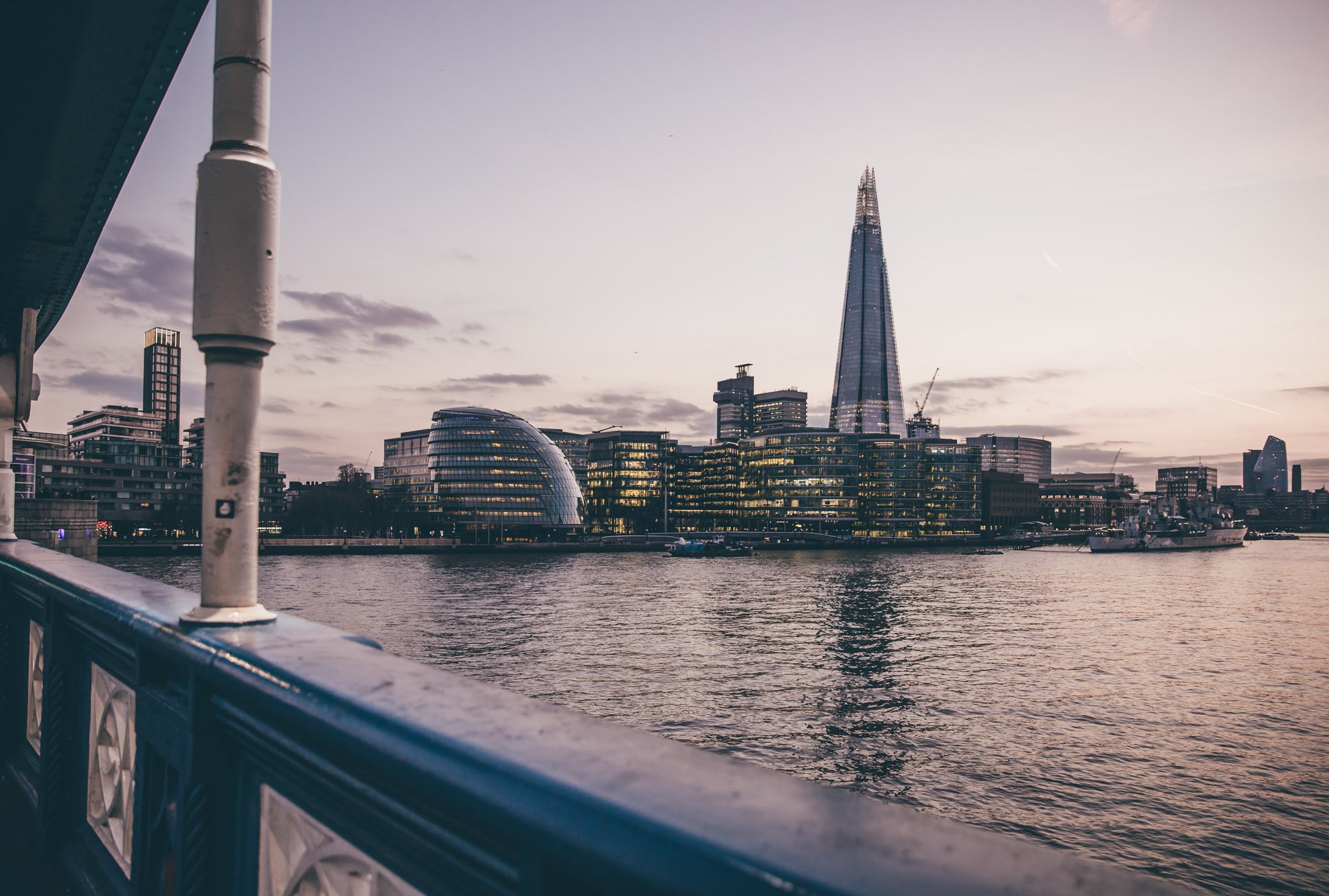 Sunset view from the Tower Bridge.
1. Our Top 5 London lookout spots
Watching the city from above doesn't get old. Even after multiple London visits, there's still nothing better than to watch the sun set behind the metropolis and wait until the city lights start to glisten. Here are our Top 5 lookout spots.
The View from the Shard: The hefty prize tag is worth the splurge. You won't get better views from any other elevated point in London. Just be warned: People will start saving the spaces at the windows facing to the West for sunset hours in advance…
(32 London Bridge St, London SE1 9SG)
The view from the Shard at sunset.
Garden at 120: This brand-new free viewing platform allows for nice perspectives on London's famous Gherkin building and the Shard itself. It's just 2 minutes away from the Sky Garden at the Walkie Talkie so you can easily combine the two.
(120 Fenchurch St, London EC3M 5BA)
Views from the newly opened "Garden at 120" feature the Walkie Talkie, the Gherkin and many more. And it's free!
Sky Garden at the Walkie Talkie: This indoor garden features high glass ceilings and great sunset views and also comes free of charge. While the interior opens at 7am the open viewing terrace only opens at 10am. We recommend to come early anyhow to experience the garden alone and maybe even enjoy a breakfast at Darwin Brasserie.
(20 Fenchurch St, London EC3M 8AF)
The Sky Garden can be enjoyed empty when it opens at 7am, but the terrace only opens at 10am.
Tate Modern Terrace on the 10th floor: Did you know that most of the museums in London are free of charge? The same goes for the Tate Modern! Even if you are no art lover, the terrace at the 10th floor might be worth the stop on the Southern bank of the Thames river.
(Bankside, London SE1 9TG)
The entrance is free at the Tate Modern – and the 10th floor features this view.
Holiday Inn London – Kensington Forum from the 27th floor: We found this tip online and initially thought this would be a public terrace or rooftop bar. But it's actually just a hotel and you have to get lucky to find someone who takes the elevator with you and opens the 27th floor with their room key. We did like the views from up there, but there are definitely better ones – so this is only if you're in the neighbourhood!
(97 Cromwell Rd, Kensington, London SW7 4DN)
The hotel lookout is nice, but it's not officially open to visitors and also not as scenic as the official lookout spots.
2. Three very different London breakfast locations
What comes after a great sunset? Right, breakfast! 🙂 Well, there's nothing more important to start a day of city explorations with a great breakfast. We have compiled a list of 3 very different breakfast locations – for each taste the right thing!
Traditional British breakfast at "The Wolseley": Here you'll sit among London's finest people who kick their day off with meetings over breakfast. It's a very old-school restaurant with an ambiance that let's you feel a bit royal for a minute. Tipp: Order the Eggs Florentine (they're not on the menu, but incredible).
(160 Piccadilly, St. James's, London W1J 9EB)
Instagram trendy breakfast at "Farm Girl": There's a couple of locations in London. We visited the newest opening in Chelsea, a lovely neighbourhood close to our hotel in Kensington. The space is incredibly charming and the breakfast items were the best we had in London.
(9 Park Walk, Chelsea, London SW10 0AJ)
Fancy breakfast with a view at "Darwin Brasserie" at Sky Garden: If you're like us and got up at 4:30am you might also be hungry for breakfast earlier. The Darwin Brasserie opens up at 7:30am and is located in the top floor of the Walkie Talkie with amazing views. The breakfast gets 4 out of 5 stars from us.
(Level 36 Sky Garden, 20 Philpot Ln, London EC3M 8AF)
3. Three London neighbourhoods to discover
Now that you've seen the city from above and had fantastic breakfast it's time to walk around a bit. As a return visitor you probably will want to skip London City or Covent Garden as you've seen the classics already. Here are three neighbourhoods, that are worth the exploration with three very distinct and different vibes.
The neighbourhoods of London feel like different cities with very distinct vibes.
Hip & cool Shoreditch
Shoreditch is a bit quirky and artsy. Visitors come here to go shopping in local designer stores or eat all kinds of exotic food, there's regular events and festivals hosted in locations like an old brewery. In Shoreditch you'll also find all the interesting street art alongside small stores with cleansing juices. It doesn't get any more hipster than here. We've selected a list of locations that you could check out when wandering through Shoreditch.
Boxpark: A pop-up mall in old shipping containers. Get your souvenirs here!
(2-10 Bethnal Green Rd, London E1 6GY)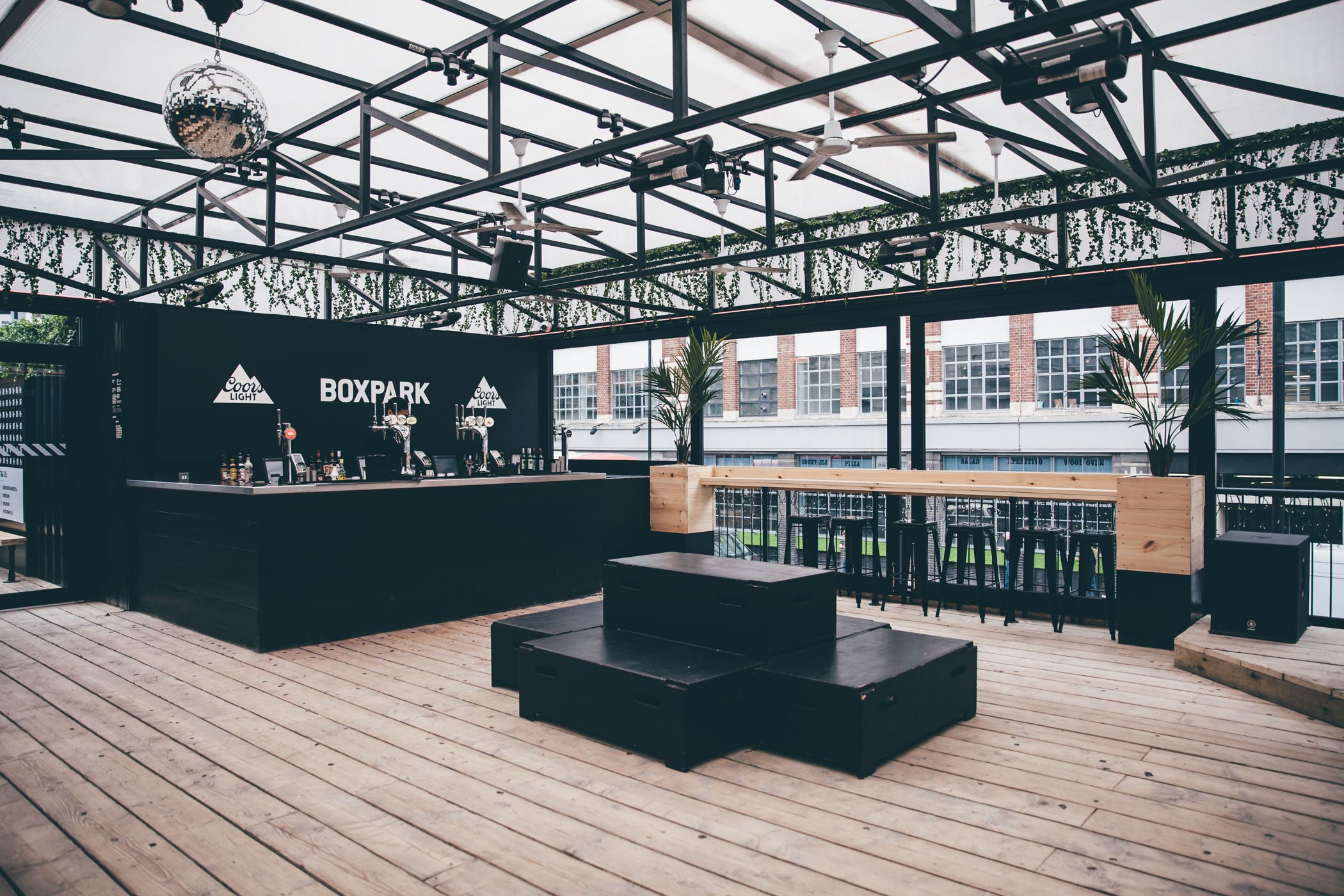 Old Spitalfields Market: This old Victorian building hosts a multitude of take-away food stalls and local handcraft.
(16 Horner Square, London E1 6EW)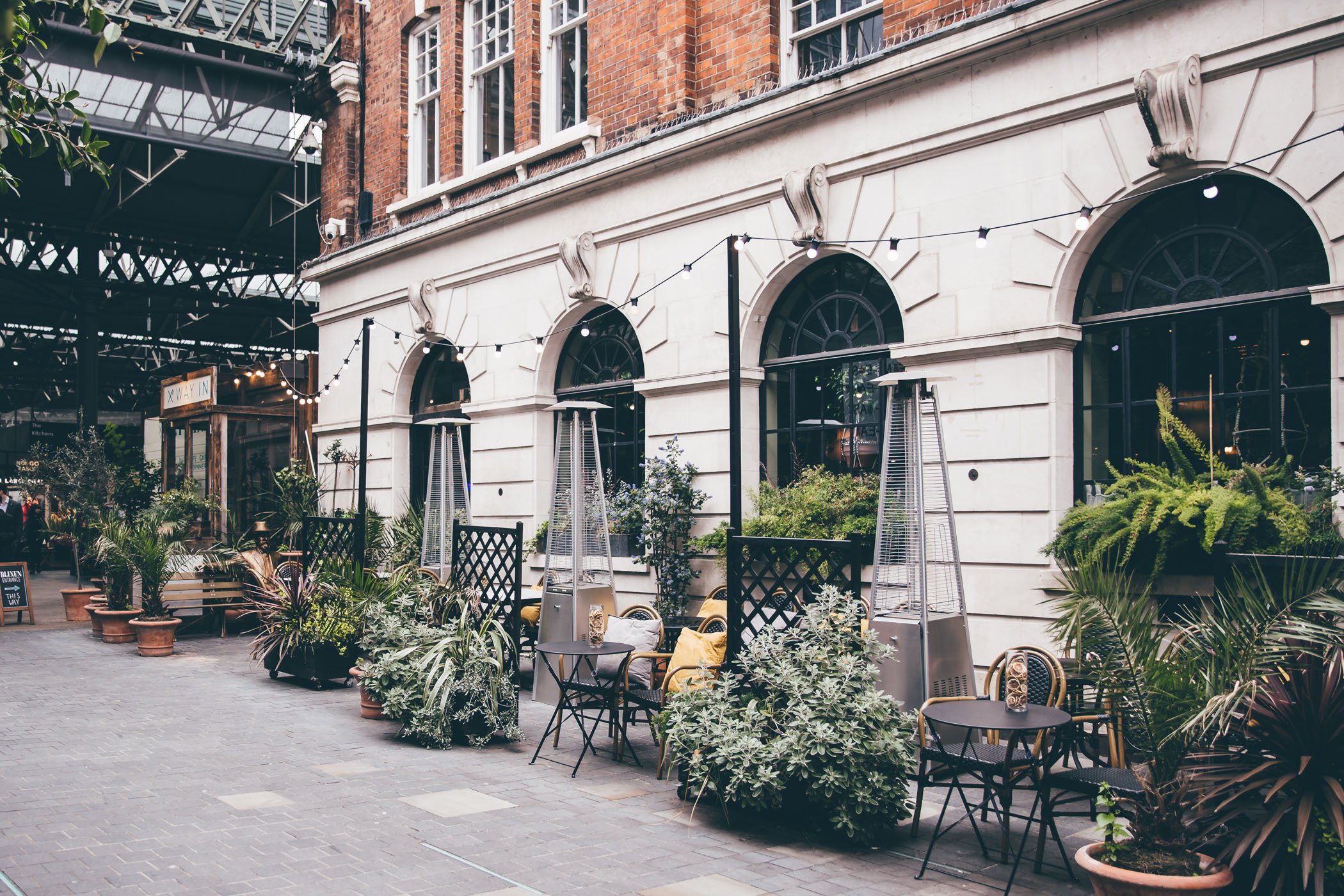 Old Truman Brewery: This former brewery is now hosting a multitude of art galleries, food trucks and retail shops. You'll also find a couple of cool street art pieces here.
(91 Brick Ln, London E1 6QR)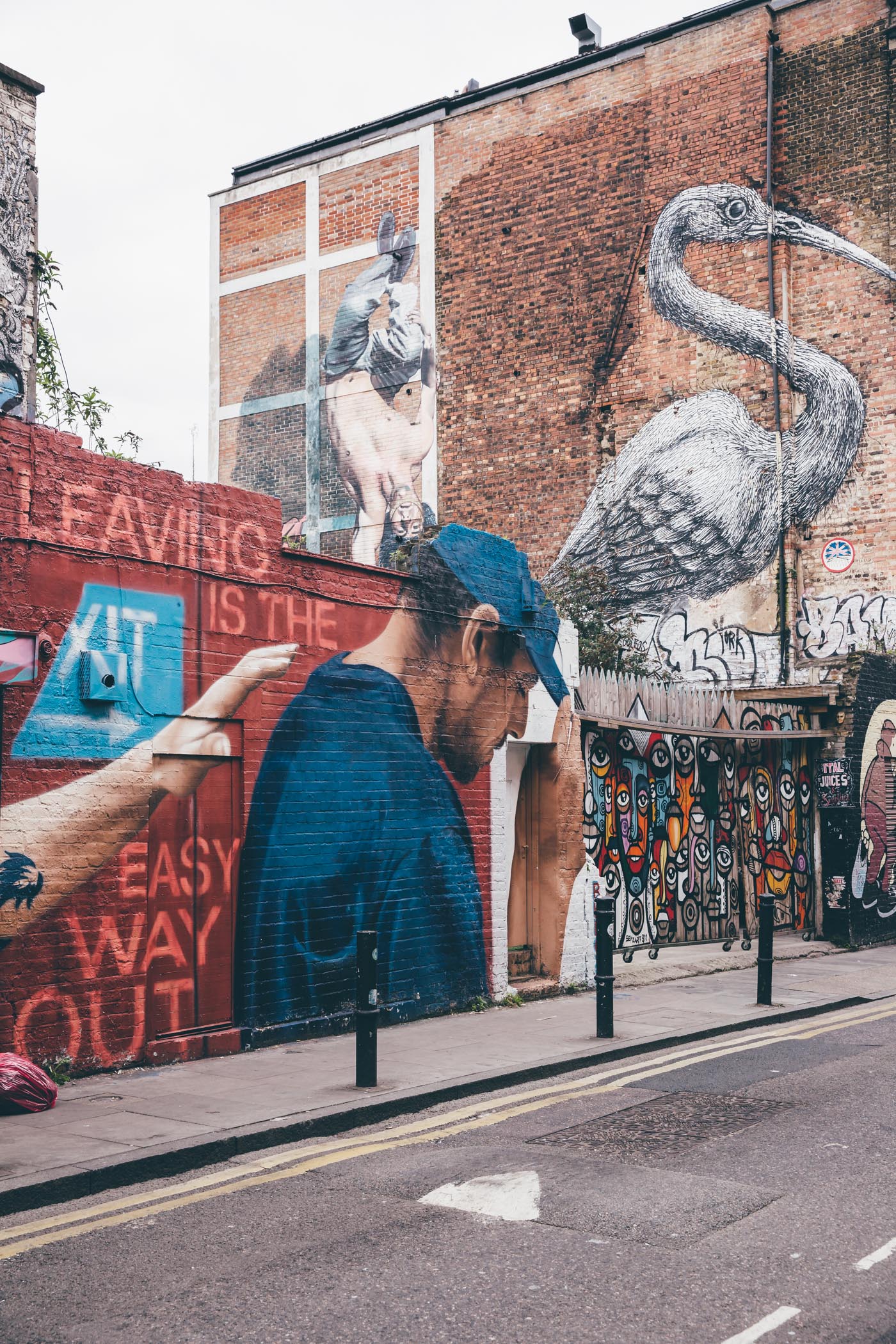 Shopping at JW Anderson: The London based fashion label has a small workshop in Shoreditch, that is worth a visit when you're into Jonathan's wonderful design.
(100 Shoreditch High St, London E1 6JQ)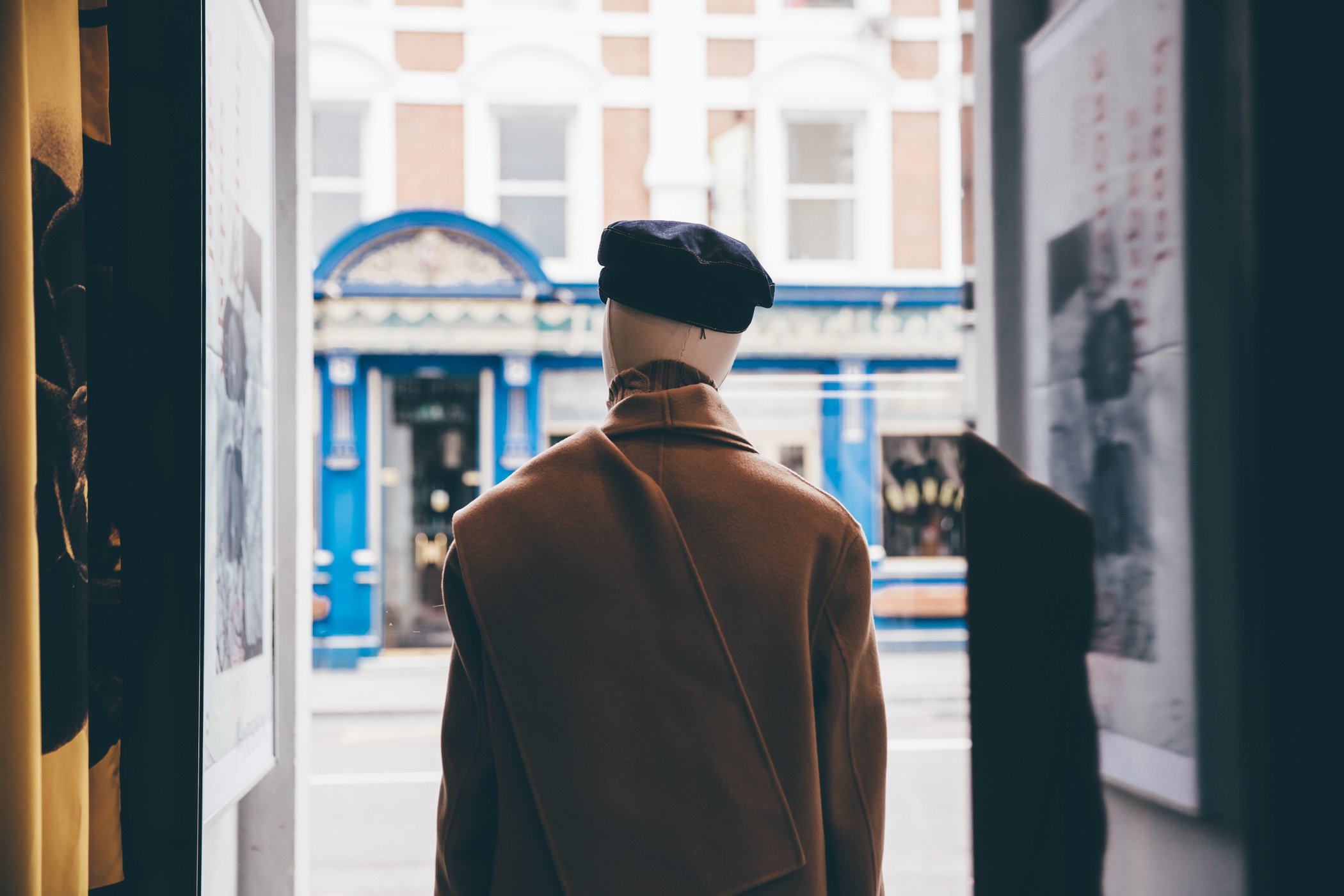 Fresh & healthy drinks at East London Juice: On the way to all the shopping bonanza you might want to grab one of the healthy cleansing juices at this tiny store.
(100 Shoreditch High St, London E1 6JQ)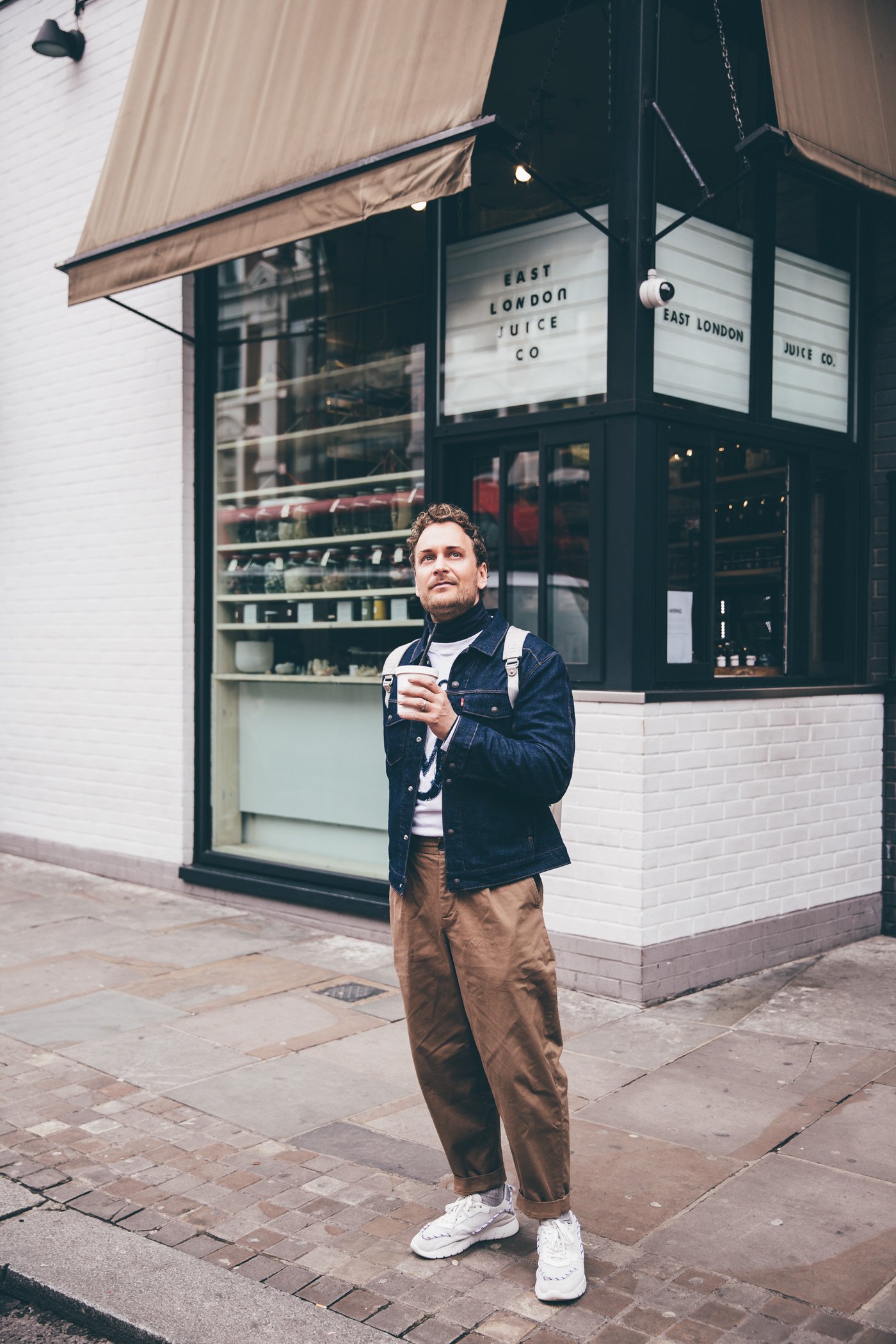 Lunch at "delamina East": We stumbled upon this gem with eastern mediterranean cuisine and can't recommend it enough. Not only is it a beautiful restaurant, but the shared dishes all tasted incredibly flavourful and delicious.
(151 Commercial St, London E1 6BJ)
Elegant & charming Kensington
Kensington might be the polar opposite of Shoreditch. It's posh and boasts with Victorian architecture. In March the cherry trees and magnolias are in full bloom here, the fancy inhabitants walk their equally fancy dogs and it all feels a bit like you're still in a small elegant suburb – but it's still in the middle of the city. We recommend to walk around here a bit to get a feel for the local atmosphere and then head to the parks and museums, that are conveniently located along the way.
Kensington is a very posh neighbourhood with gorgeous architecture and some of the best parks of London.
Kyoto Garden: This wonderfully idyllic Japanese garden is located inside Holland Park and features a traditional Koi pond, cherry trees and some proud peacocks wandering around and flashing their feathers. A perfect retreat!
(Holland Park, Holland Park Ave, Kensington, London W11 4UA)
Natural History Museum: When the gates of the museum open at 10am dozens of people flock inside all at once. The free entrance makes for a busy visit. But if you want to get a chance to experience some of the incredible collections in peace you have to come early.
(Cromwell Rd, Kensington, London SW7 5BD)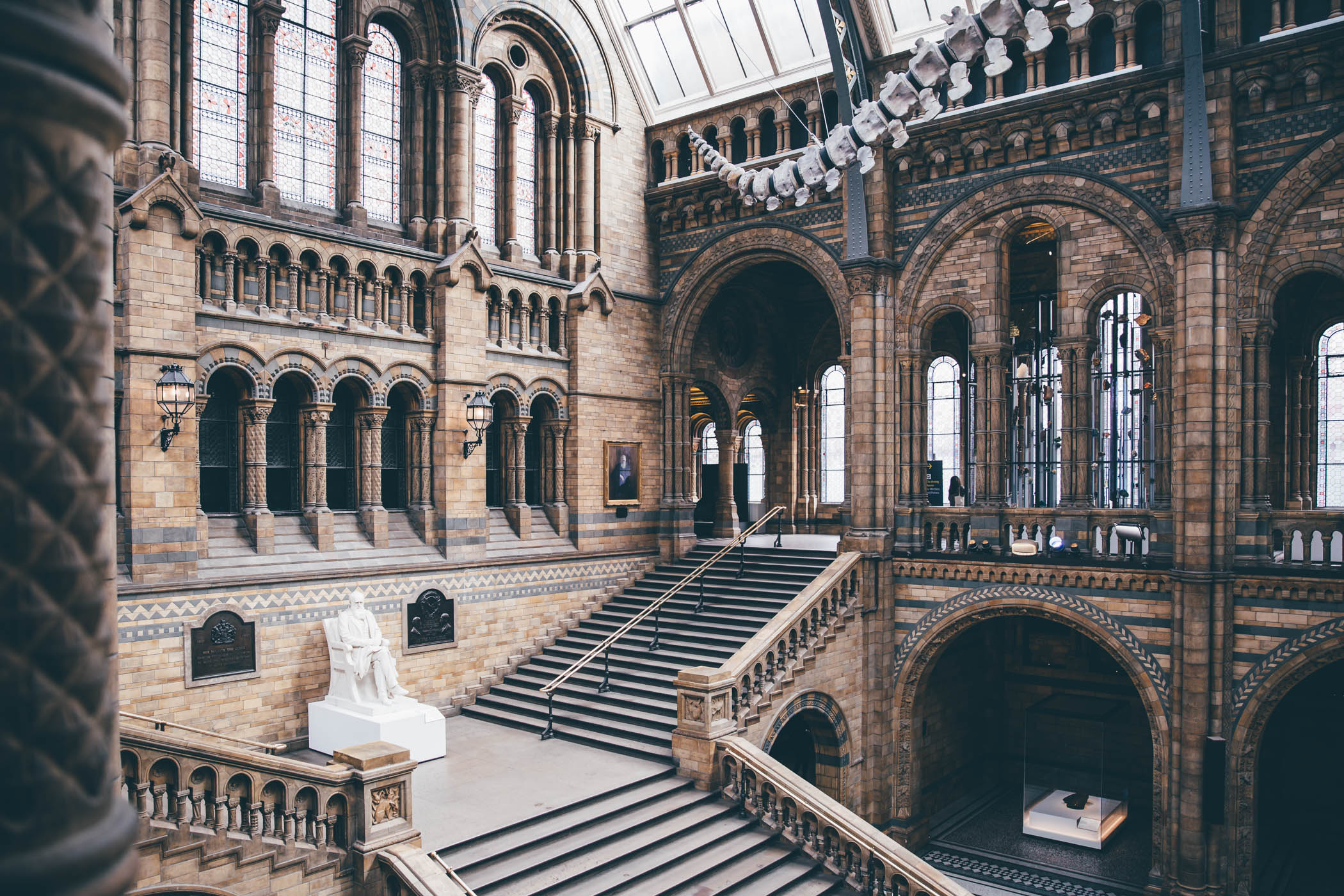 Pub visit at "The Pembroke": Our hotel recommended this pub in the neighbourhood and we loved the atmosphere and architecture. To our surprise the food was also good!
(261 Old Brompton Rd, Earls Court, London SW5 9JA)
Kynance Mew: A mew used to be a row of stables or the service road leading to a grand house back in the age of Victorian splendour. There's still many of them scattered all over London and this is a particularly cute one to discover.(Kynance Mew, Kensington, London SW7 4AW)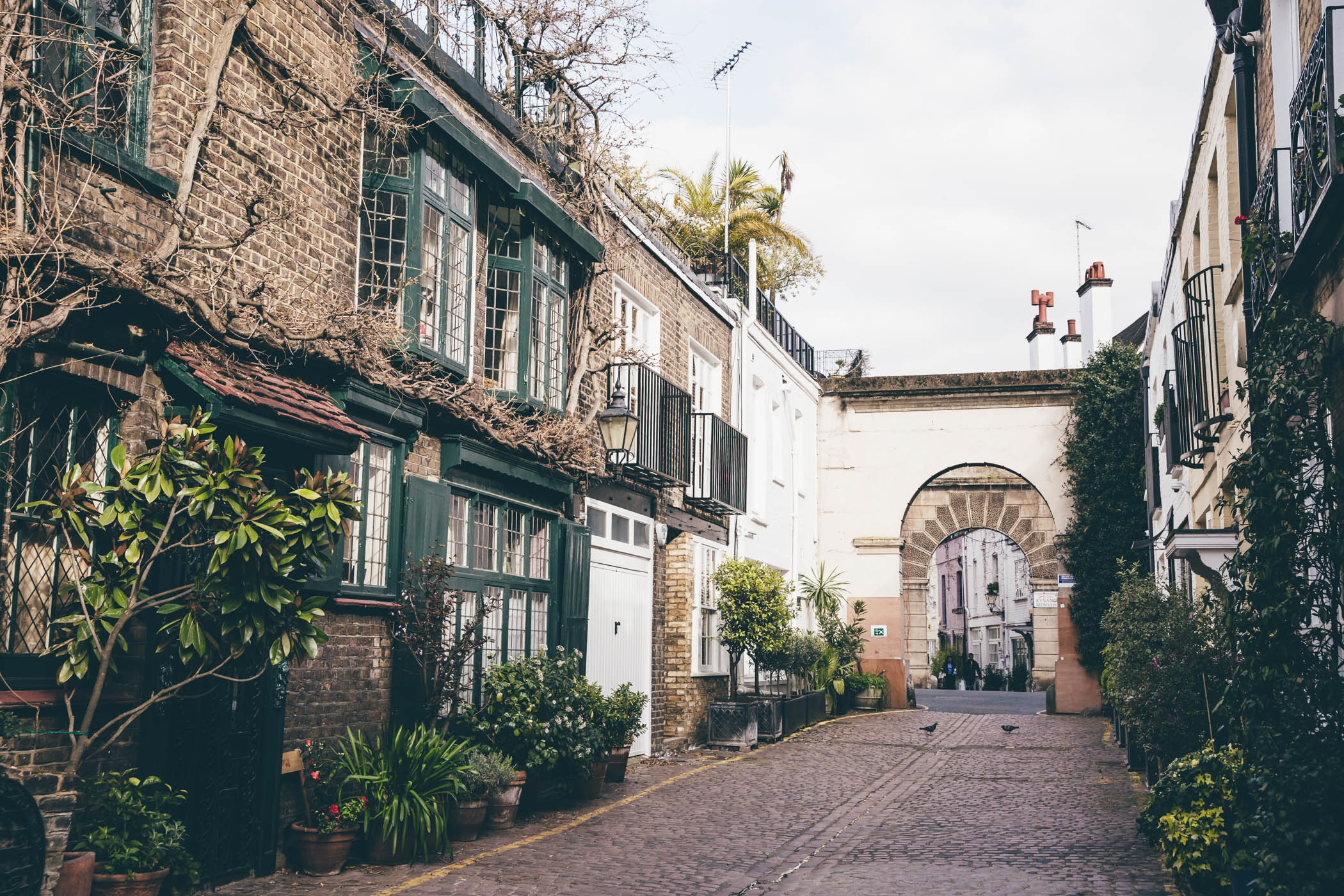 Hotel "The Nadler Kensington": We decided to stay in Kensington this time around to be able to discover a new part of London. The last times we stayed in the areas around Covent Garden, Westminster or Holborn – so quite central. But we loved the neighbourhood atmosphere of Kensington as it's a lot more quiet and feels more local.
(25 Courtfield Gardens, Earls Court, London SW5 0PG)
Trendy & bustling Soho
Soho is the neighbourhood to come to for shopping, nightlife and a wide array of restaurants. As Soho is located super centrally it's part of every London itinerary, but we found some interesting spots, that might not be on the first time visitor's map.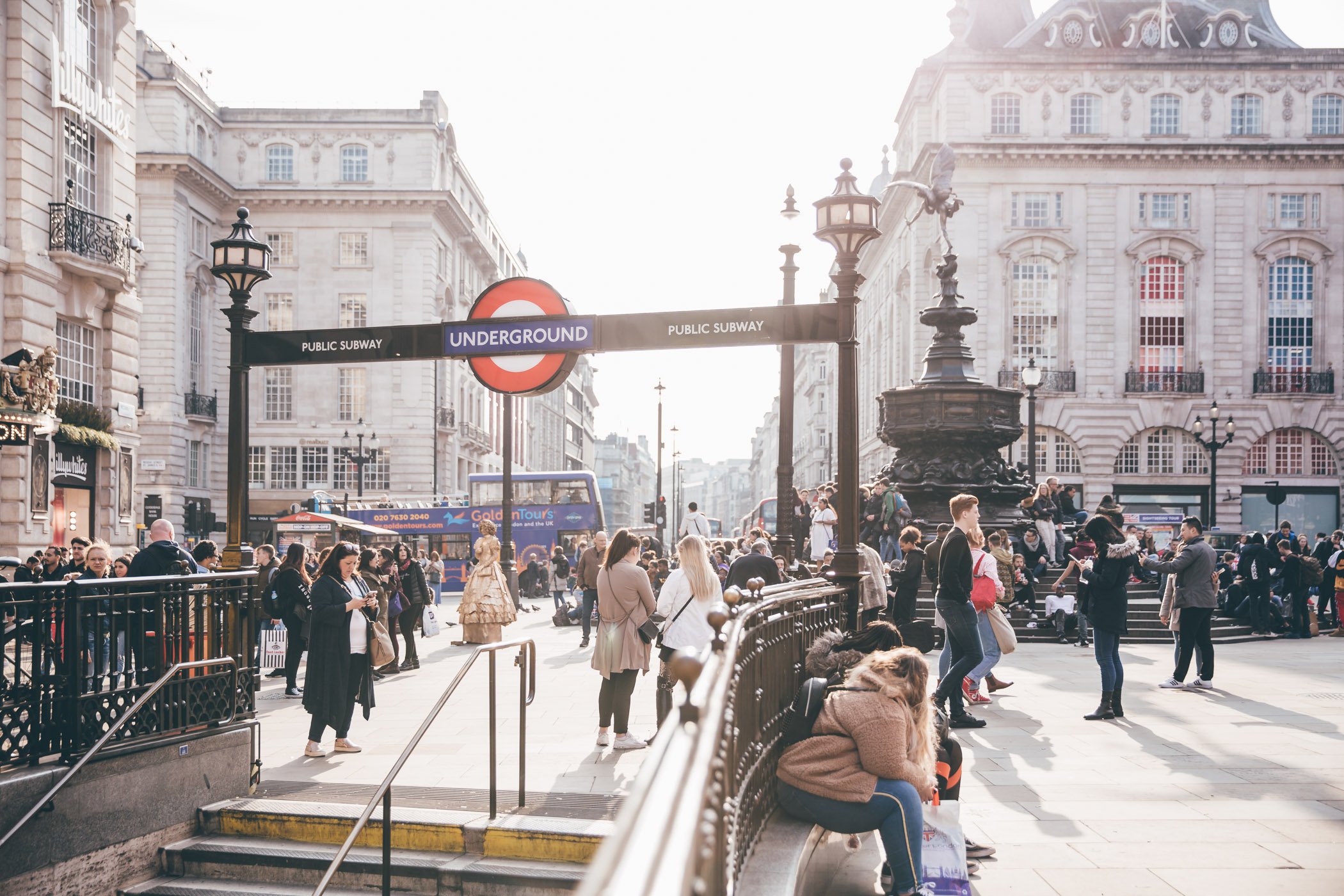 Lunch at MotherMash: Thanks to an insider tip we ate some really British comfort food – organic vegan sausages and a perfect selection of different kinds of mash potatoes (think a combination with aged cheddar & mustard). It's not beautiful, but delicious!
(26 Ganton St, Soho, London W1F 7QZ)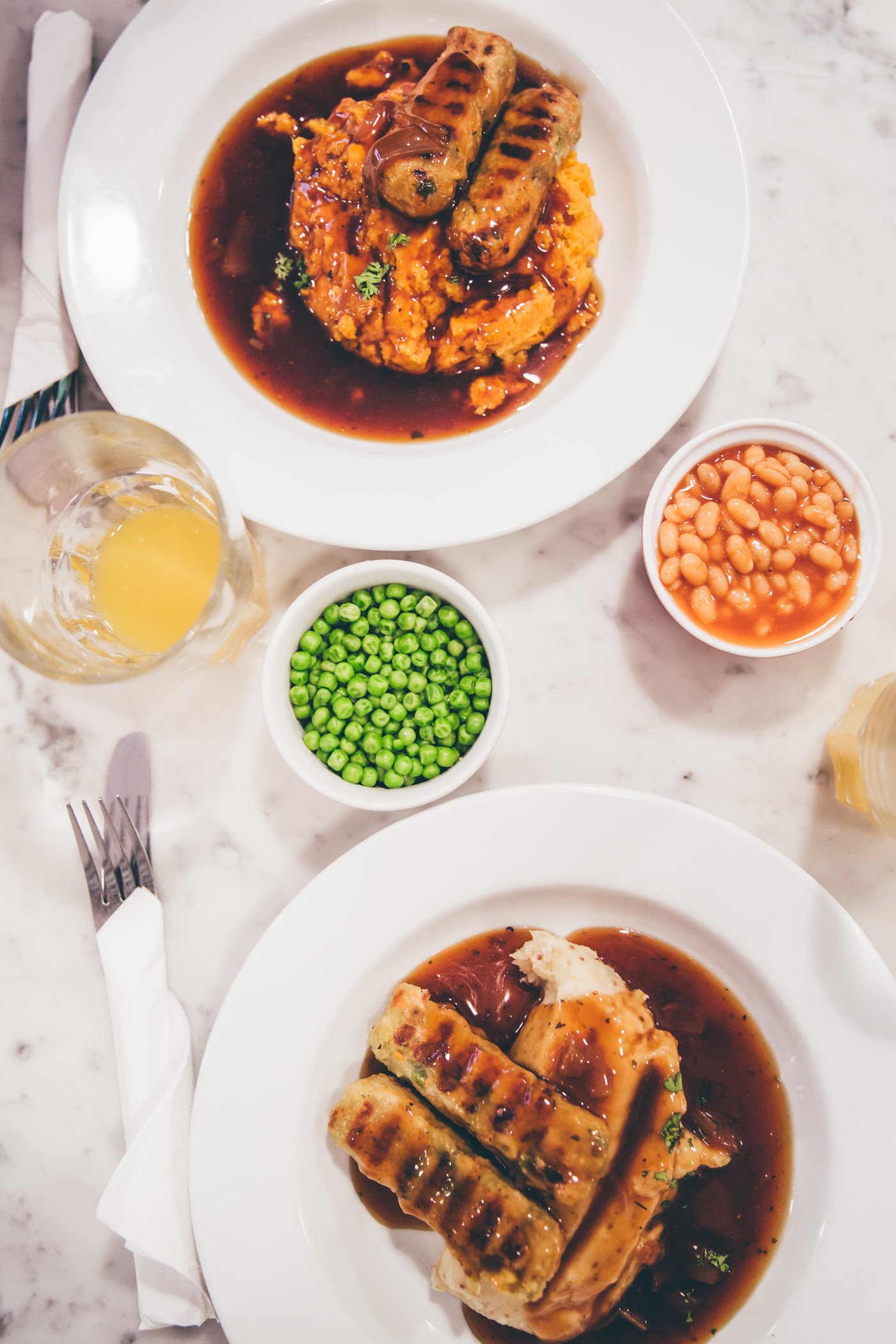 Afternoon Tea at "Thomas's at Burberry Regent Street": There's a multitude of really well-established elegant afternoon tea spots in London. Most of them are located in some of the oldest hotels of the city. But this one is a bit more modern and unique. We loved the atmosphere and the wonderful Earl Grey Tea.
(5 Vigo St, Mayfair, London W1S 3HA)
Shopping: If you're up for some shopping then Soho is the right neighbourhood for you. You can hit the well-known Carnaby Street or shop at the very exclusive Liberty luxury department store. We recommend checking out two Multibrand stores with a tailor-made selection of designers (Machine-A, 13 Brewer St, Soho, London W1F 0RH / and Dover Street Market (18-22 Haymarket, London SW1Y 4DG).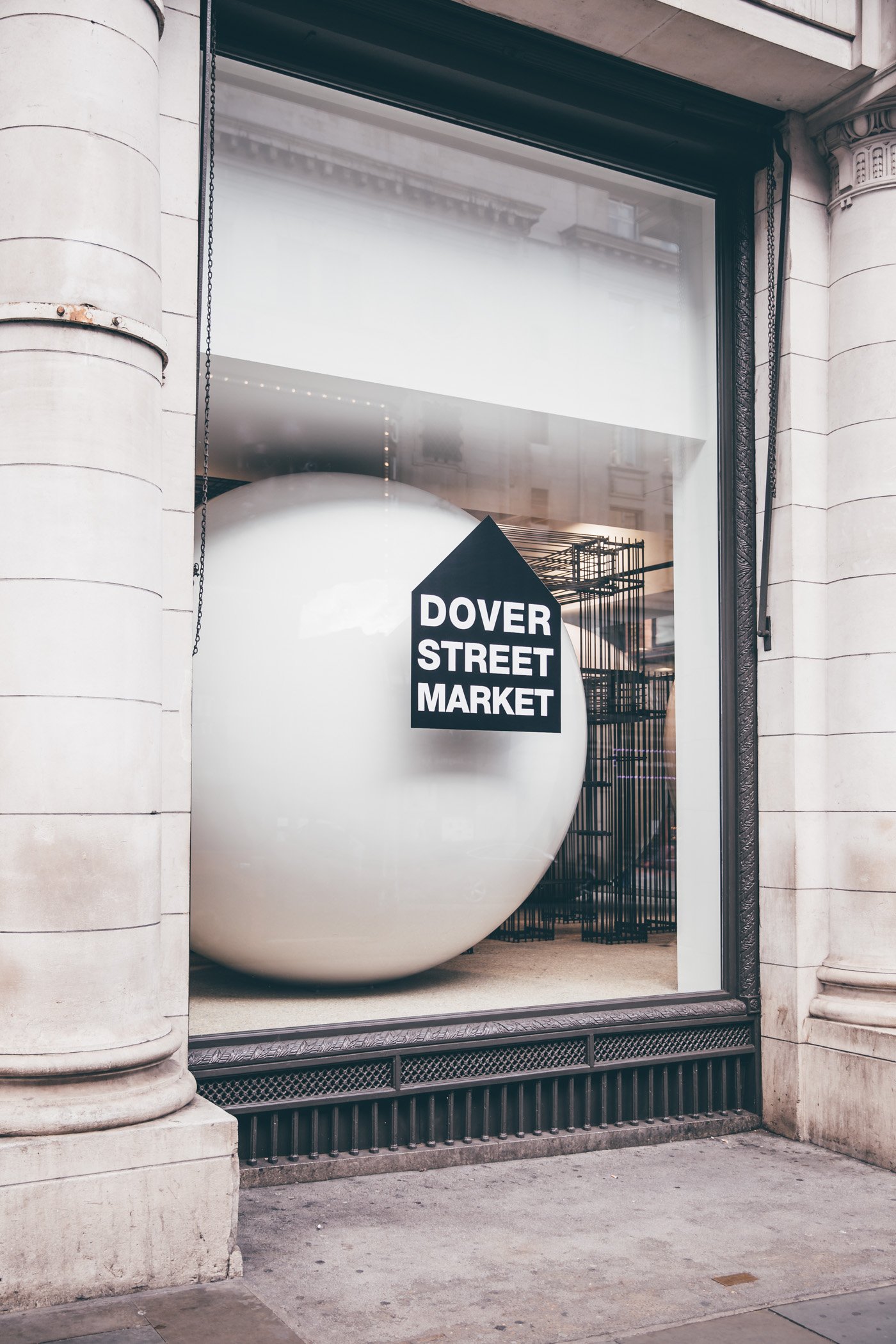 4. Three unusual (photo) spots in London
If you still haven't enough and want to find some unusual spots in London, here are three locations, that you might like!
Host Café in St Mary Aldermary Church: This wonderful old church hosts a neighbourhood café. You can even bring our own lunch or buy something there and eat it on the old wooden church benches. People also work here remotely on their laptops and the whole atmosphere is very relaxed and warm. The entrance is a bit hidden, but once you find it you'll love it!
(St Mary Aldermary, Watling St, London EC4M 9BW)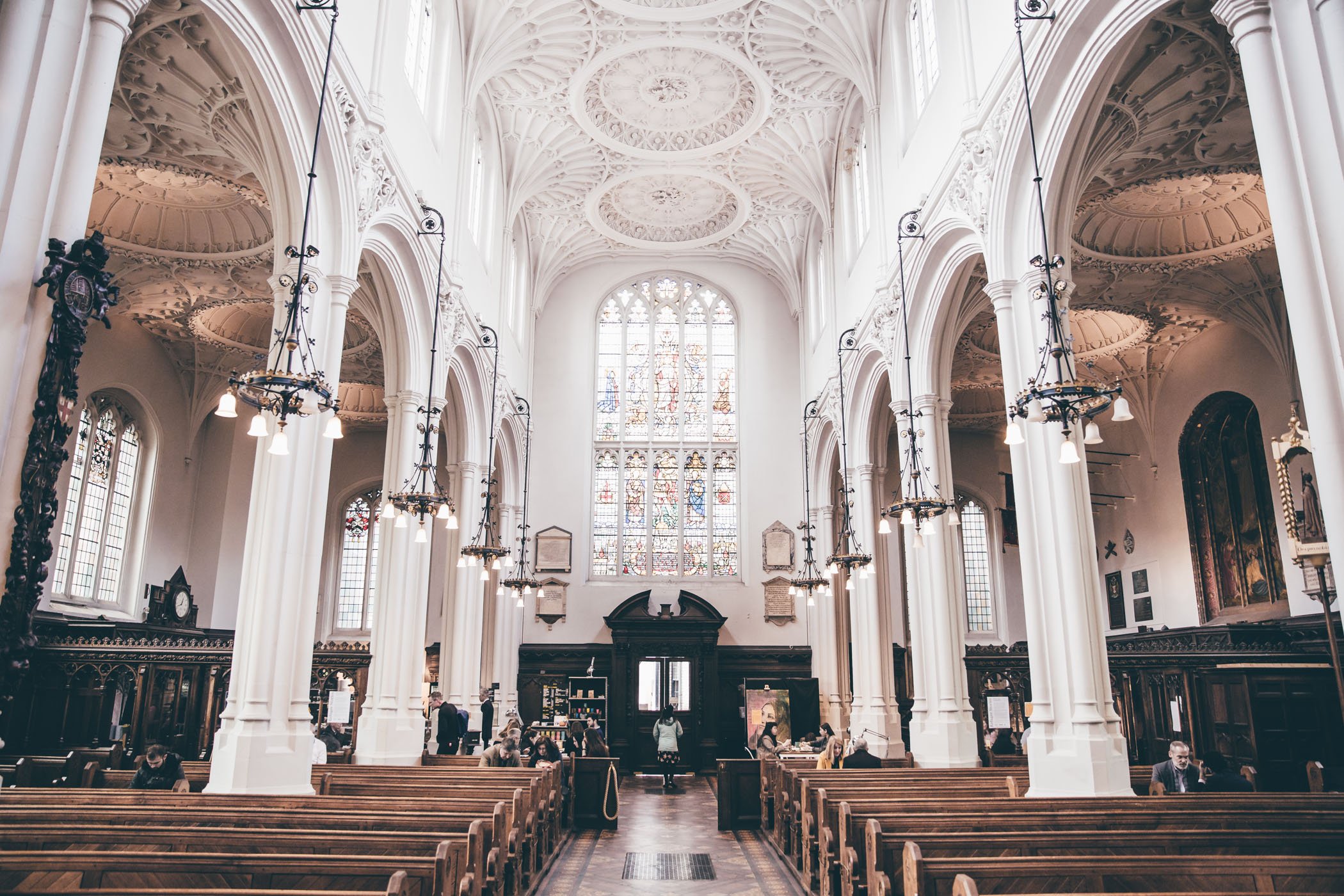 Little Venice: It took us four or five London visits to find out that the city has a "Little Venice". It's a bit off the beaten path, but when the weather is nice it's worth the detour. You can walk along the canals, grab lunch on a boat or even ride on one!
(Warwick Cres, Little Venice, London W2 6NE)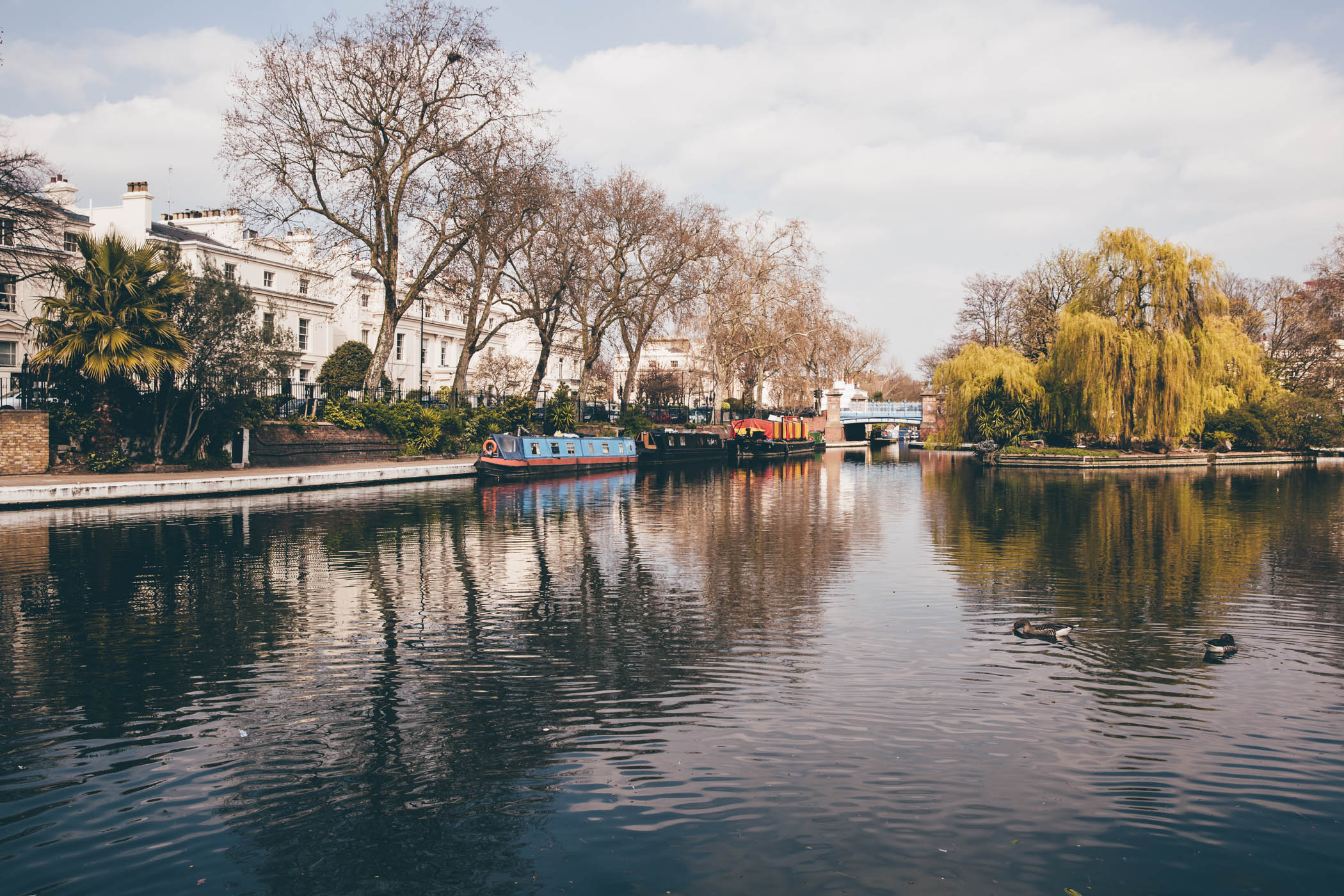 Leadenhall Market: You can come here to eat or shop, or just marvel at the architecture. It's close to the lookout spots, so we recommend to combine it with a visit of the rooftops!
(Gracechurch St, London EC3V 1LT)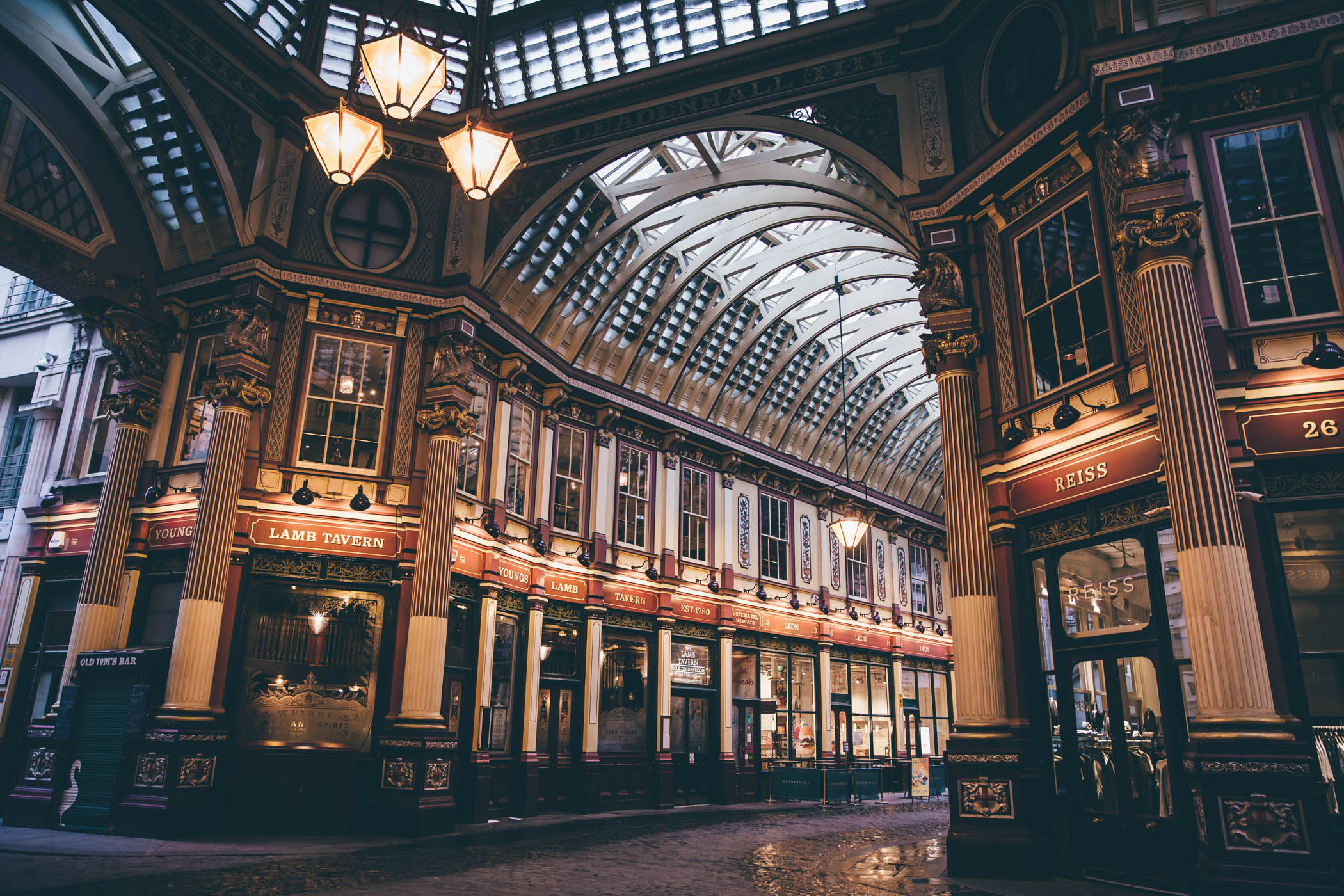 Pin this post and save it for later:
Disclaimer: This was initially a sponsored post in collaboration with the airline LEVEL. Unfortunately the airline went bankrupt in the summer 2020, so we removed the parts referring to their services. In the video they are still mentioned as our carrier. The views in this blogpost are our own.