Through all my Italy travels I've never been to the famous Piedmont area – a region well-known for it's culinary tradition. Nestled in-between the snow-capped alpine mountain tops and the Po river lies the capital of Piedmont, the city of Turin. It's not only the birthplace of delicacies such as Gianduja (the famous chocolate hazelnut spread), but also the city, where GROM was born. The gelato makers from Turin invited me to discover Italy "come una volta" – like it used to be!
Discovering Italy how it used to be – "come una volta".
Why Turin wasn't on my radar
To be perfectly honest, Turin wasn't really on my radar before! I've been to all the famous places in Italy so far – from Rome, to Venice, Naples to Florence, but never have I considered Turin in all my travel plans. And it's a shame! The city is a melting pot of culinary traditions and architectural remains of the Savoy period. When the city hosted the Olympic Games in 2006 the chance to transform the city has been used wisely. And even now – more than a decade later – Turin profits from the investments that were made for the winter games.
Not only the architecture of Turin is stunning…
A culinary city discovery
But my focus wasn't the architecture of Turin, but rather all the Piedmontese delicacies (which are plentiful!). If you ever choose to visit Turin, make sure to come with an empty stomach and taste your way through the city. I've collected my favourite places where you can taste Italy like it used to be, traditional cuisine and handmade delights!
Starting the day at the "Porta Palazzo Market" is a perfect way to discover the culinary traditions of Turin.
GROM Gelato come una volta
First things first – when you come to Turin you have to taste true Italian gelato! Nowadays there's a re-awakening of old traditions and thankfully gelato is made in a way like old manufacturers did it: no artificial enhancements, no aromas, no emulsifiers, no artificial colours – just pure, natural ingredients. That philosophy is at the core of GROM and you can truly taste it.
At GROM gelato is done the traditional way: No aromas, no colours, no emulsifiers!
When you first try the famous pistachio gelato at GROM you'll notice the difference. While the gelato might not look as green as you're used to (remember, no artificial colours), it hits all the right notes on the taste scale. There's the nutty aroma of pistachios, the roasting notes add a little pinch of saltiness and just the purest taste of Italy right in your mouth.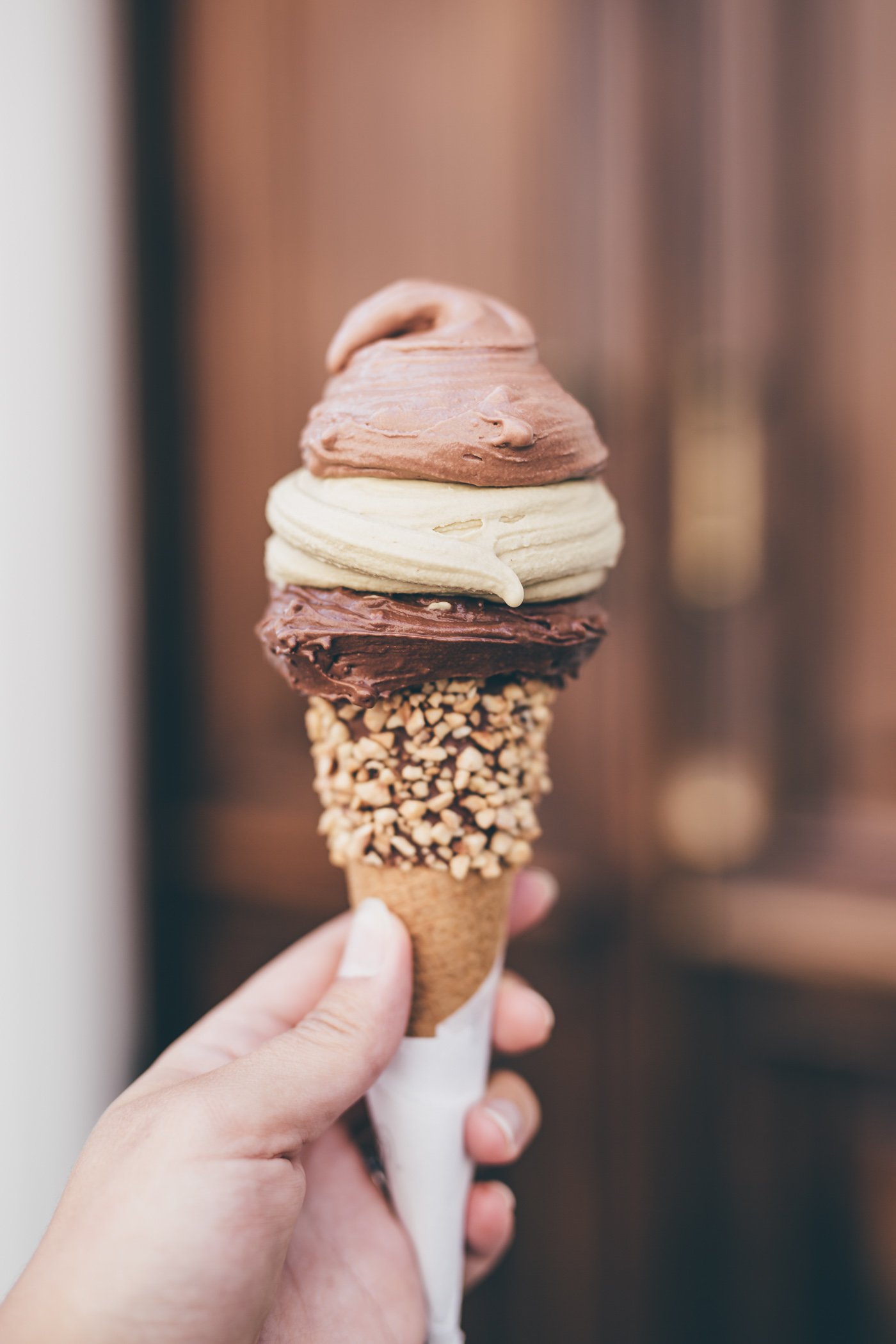 My favourites in one cone: Gianduja, Pistachio, Dark Chocolate!
The real secret of GROM is the careful selection of ingredients. When reducing the gelato ingredients to the bare necessities, it's crucial that those ingredients provide everything needed for the perfect taste. Since GROM would never use any aromas, they focus on the selection of fruit and nuts, that come with the most intense natural flavour. But we'll get to that process in more detail later!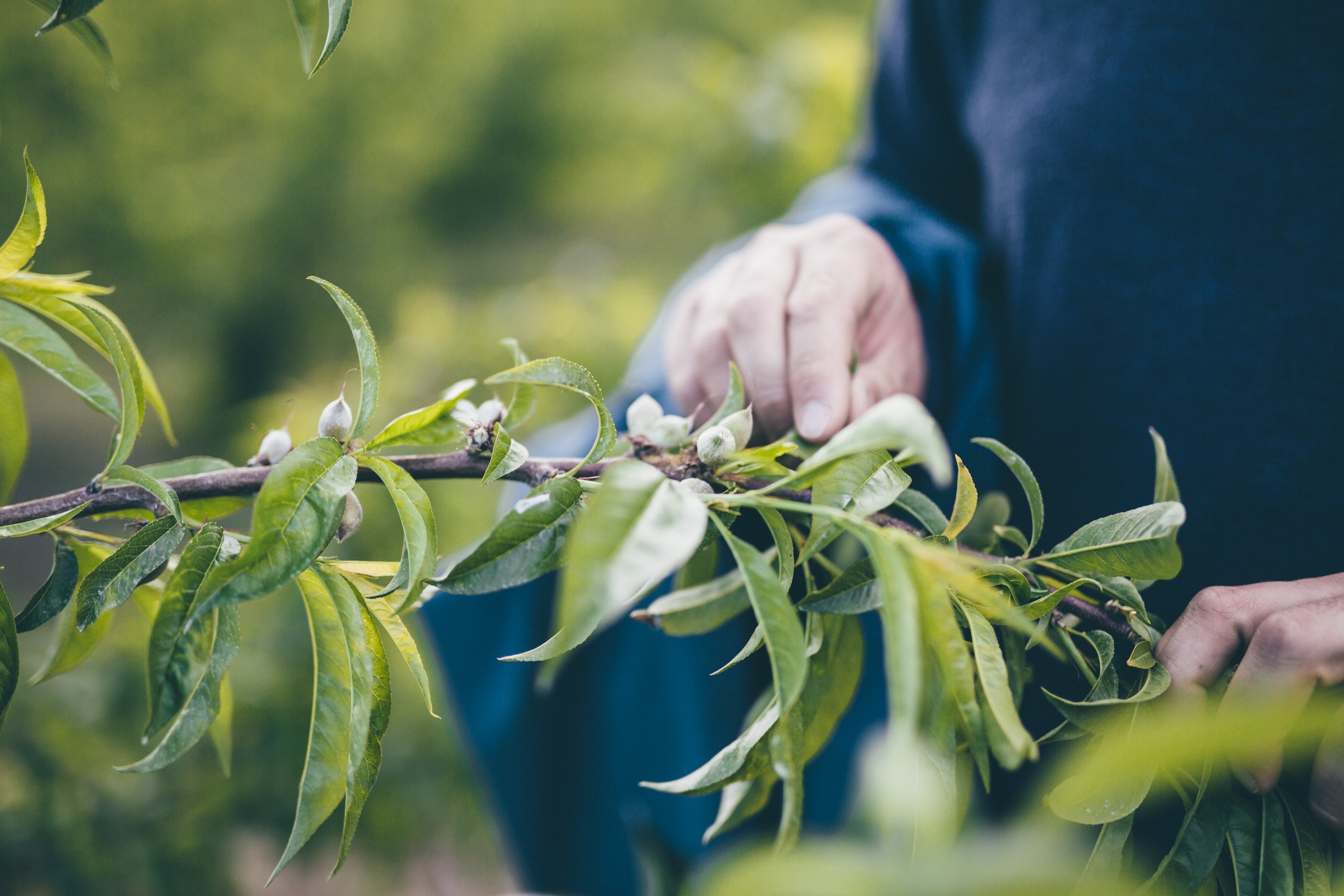 The ingredients make or break a gelato – careful selection of fruit and nuts are the key!
A perfect culinary day in Turin
After all my research (it was hard work eating all this 😉 ) here's my idea for a perfect culinary day in Turin. With this plan you'll be able to taste many of the specialties Turin has to offer! First, I'd suggest to skip breakfast in your hotel (even better, choose a hotel without breakfast). You'll thank me later! 🙂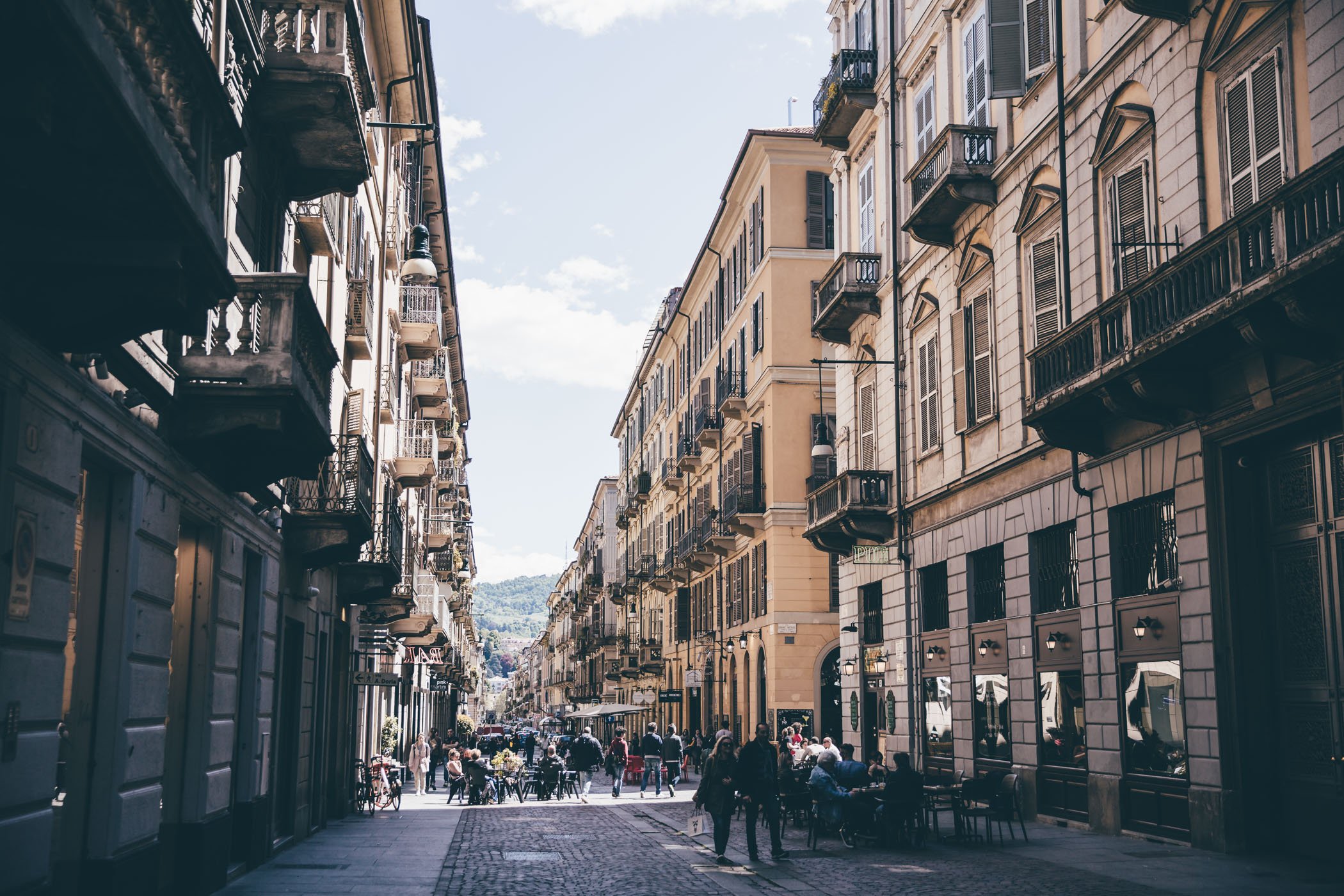 Let's start the city discovery of Turin!
Start the day with a Gianduja croissant & Bicerin at "Caffè Al Bicerin"
Okay, I admit – croissants aren't really Italian, but that's the perfect "envelope" for one of the most incredible inventions of Turin: Gianduja. The chocolate hazelnut spread tastes like heaven at "Al Bicerin". And if that's not enough chocolate for you, then you have to order the drink, that made Turin famous: Bicerin.
Bicerin an espresso with molten dark chocolate and cream. It tastes indulgent and it is, although it's not too sweet. The recommendation is to not stir the Bicerin, but drink the hot chocolate espresso through the whipped cream on top. I spent two nights in Turin and went for Bicerin twice, that's how much I liked it!
Location: Al Bicerin, Piazza della Consolata, 5, 10122 Torino
A gianduja croissant and the famous Bicerin chocolate espresso at "Al Bicerin"!
Snack on Tramezzini at "Caffè Mulassano"
Did you know that Turin is the birthplace of Tramezzini? I didn't, although I eat tramezzini quite often! At Caffè Mulassano you'll sit at the front row of the invention and feel the historic flair while indulging in a huge selection of Tramezzini. My personal favourite was the "heart of palm" filling.
Location: Caffè Mulassano, Piazza Castello, 15, 10124 Torino
"Caffè Mulassano" – the birthplace of tramezzini – transports you back in time!
Get your fix of fresh pasta at "Pastificio Defilippis"
Let's hope you didn't eat too many tramezzini and are still up for a lunch! When Pastificio Defilippis opens it's doors at 12:30 there's usually already a line of people waiting to be seated. So be there on time! Here the pasta is still handmade in many different shapes and forms, the most famous being the "Tajarin". Order a glass of red house wine to accompany the pasta and simply enjoy.
Location: Pastificio Defilippis, Via Giuseppe Luigi Lagrange, 39, 10123 Torino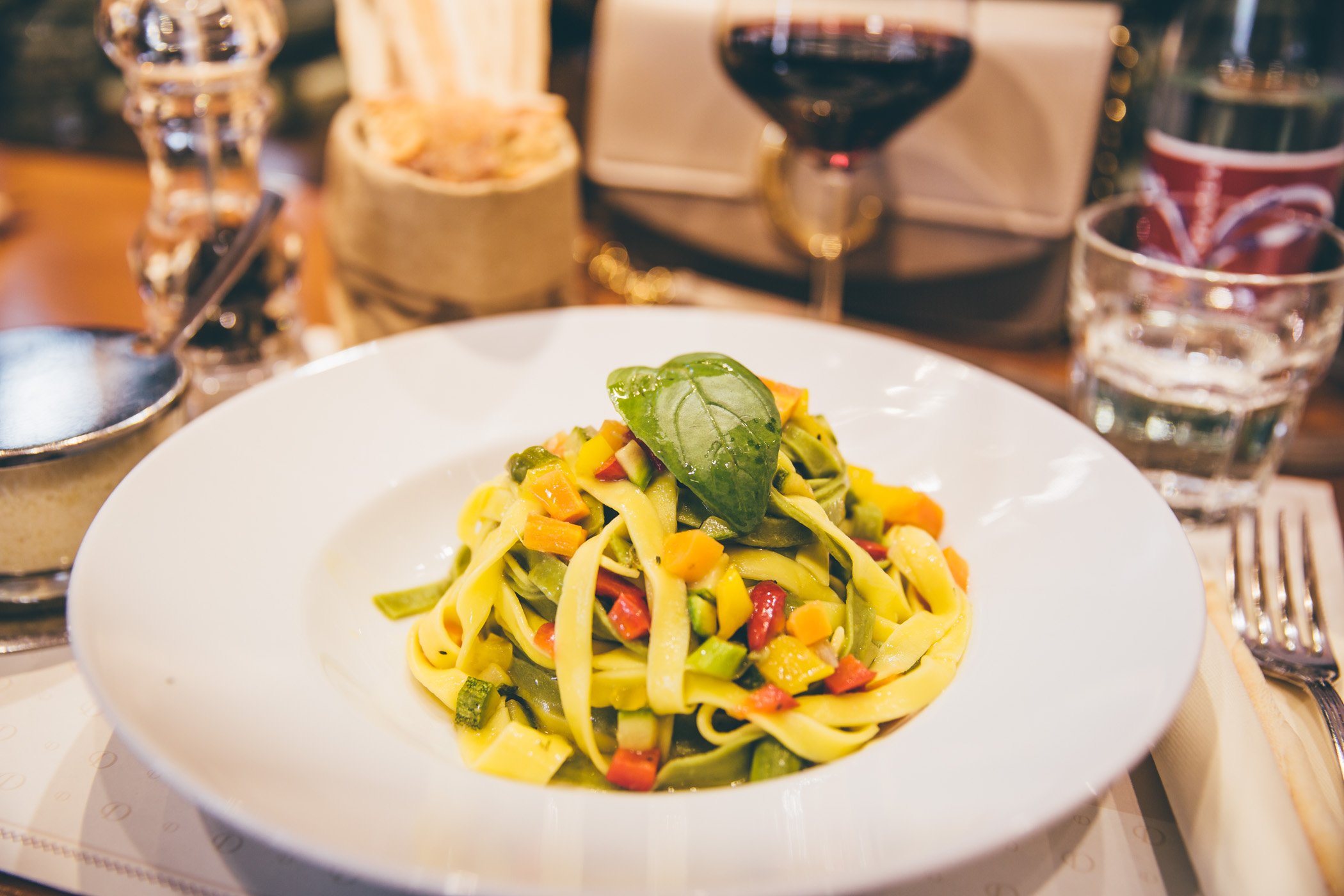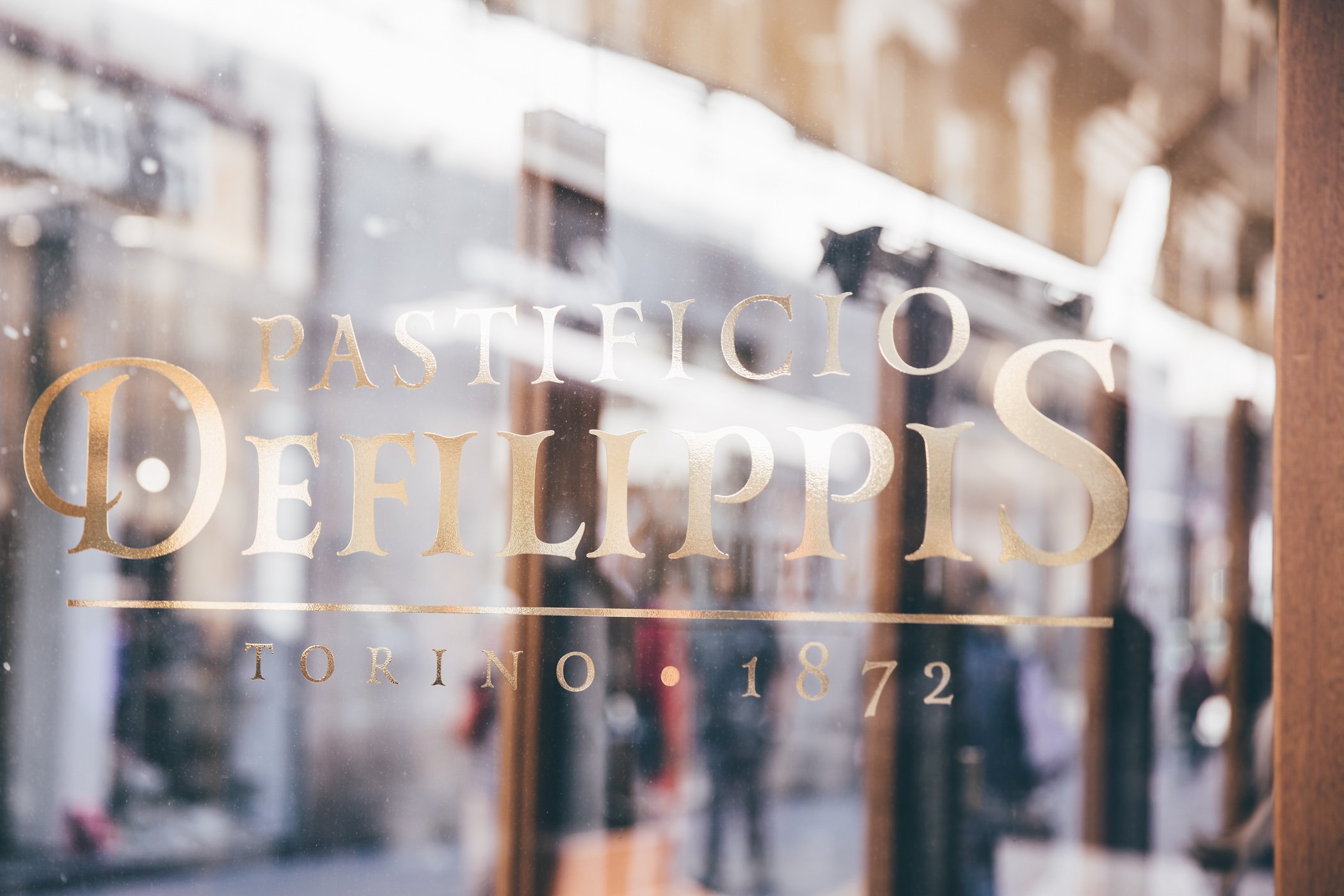 The handmade pasta at "Pastificio Defilippis" is a must-have when in Turin!
Gelato afternoon at "GROM"
In Turin there's the original GROM outlet (the first shop was just 25 square meters), but you'll find more stores at the strategically important places in the city. No matter where you are in the afternoon, make sure to get a cone of their homemade gluten-free waffles and ask for the one dipped in extra chocolate and hazelnuts. If you like chocolate as much as me, then you can even add a chocolate cone, that's inserted into the waffle cone! Yes please!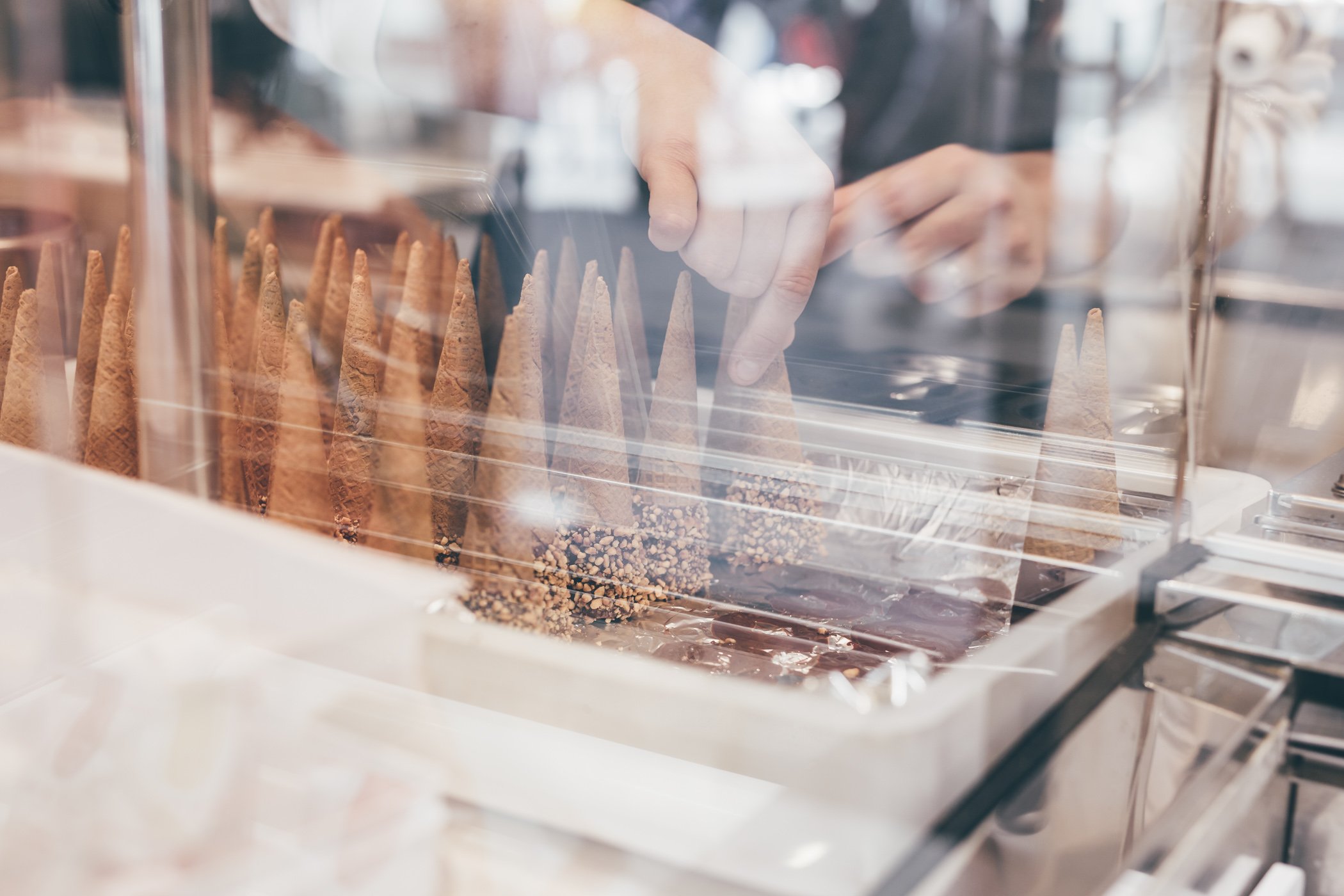 The homemade gluten-free cones are dipped in chocolate and hazelnuts freshly every day right in the store.
My perfect selection includes pistachio, dark chocolate (a vegan chocolate ice-cream with mineral water instead of milk!) and gianduja. But as I said, I love my dose of nuts and chocolate 😉 The fruit sorbets are obviously also very very good (because of the way the fruit were selected, I'll get to that in a second).
Location: GROM, Via Giuseppe Garibaldi, 11, 10122 Torino
Wether you prefer chocolate or fruit – the selection at GROM is always made with handpicked ingredients.
Last but not least: Aperitivo at "La Drogheria"
One of the best Italian inventions must be the "Aperitivo". It's essentially pre-dinner drinks and little snacks. As Italians eat dinner relatively late (around 8/9 pm), they need some small nibbles earlier.
If you sit down at "La Drogheria" you'll be able to order your drinks just solo (8 Euros) or as an aperitivo (12 Euros). The extra 4 Euros are well spent as you'll get a huge serving of different kinds of aperitivo snacks. My vegetarian version included a grilled aubergine with a honey glaze, a black rice salad, mozzarella and cherry tomato skewers, freshly baked rosemary bread and more!
Location: La Drogheria, Piazza Vittorio Veneto, 18/D, 10123 Torino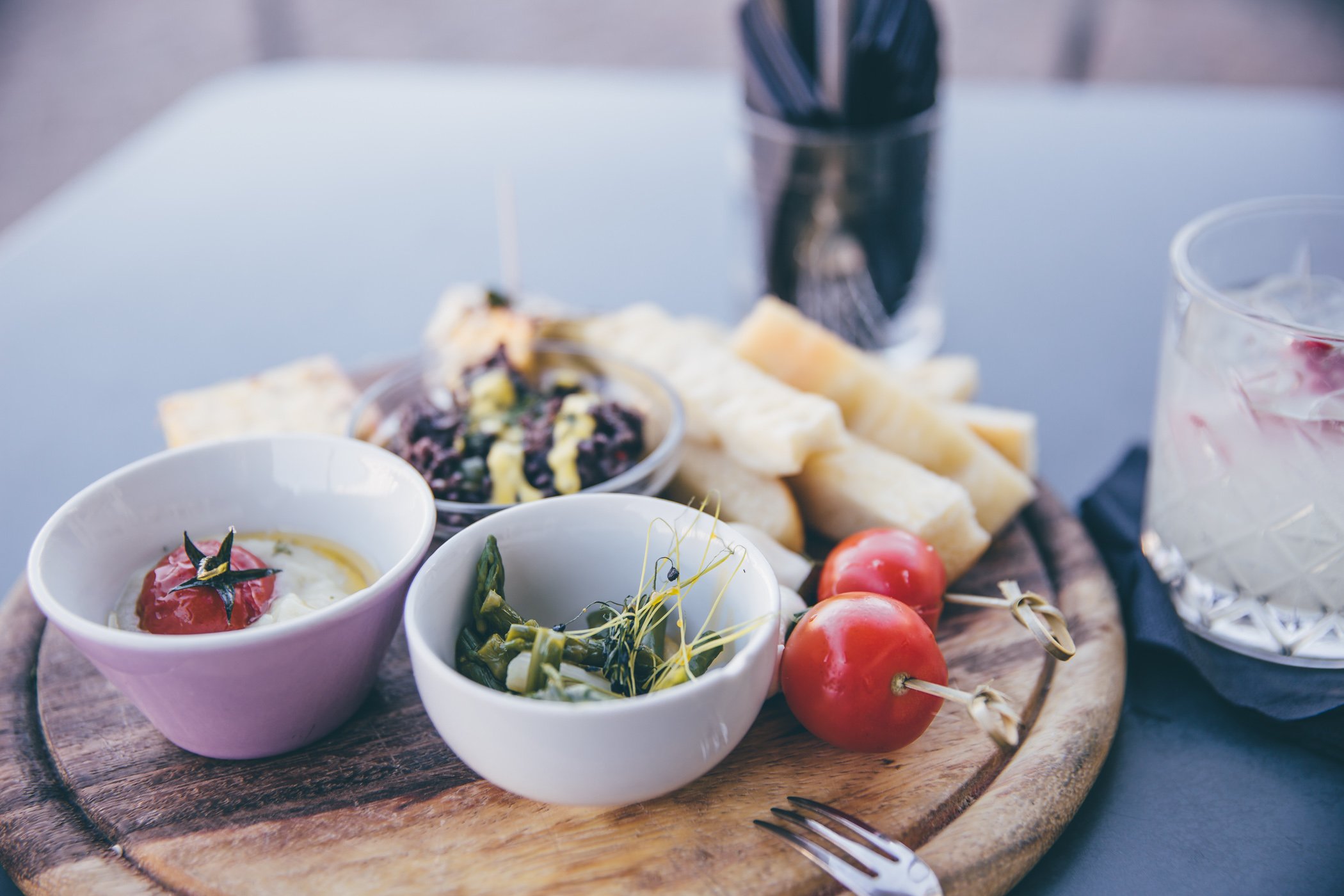 A vegetarian Aperitivo at "La Drogheria" comes with plentiful of snacks!
Dinner?
To be perfectly honest: I didn't have any need or desire for dinner after those days in Turin 🙂 Especially since I also snacked on Gianduiotti (nougat pralines), which I got at Stratta, Guido Gobino and Al Bicerin – to test the different kinds in between. If you're still up for dinner I heard there's amazing pizza at "Alla Lettera" from a Turin insider.
Location: Alla Lettera, Via Giuseppe Mazzini, 12, 10123 Torino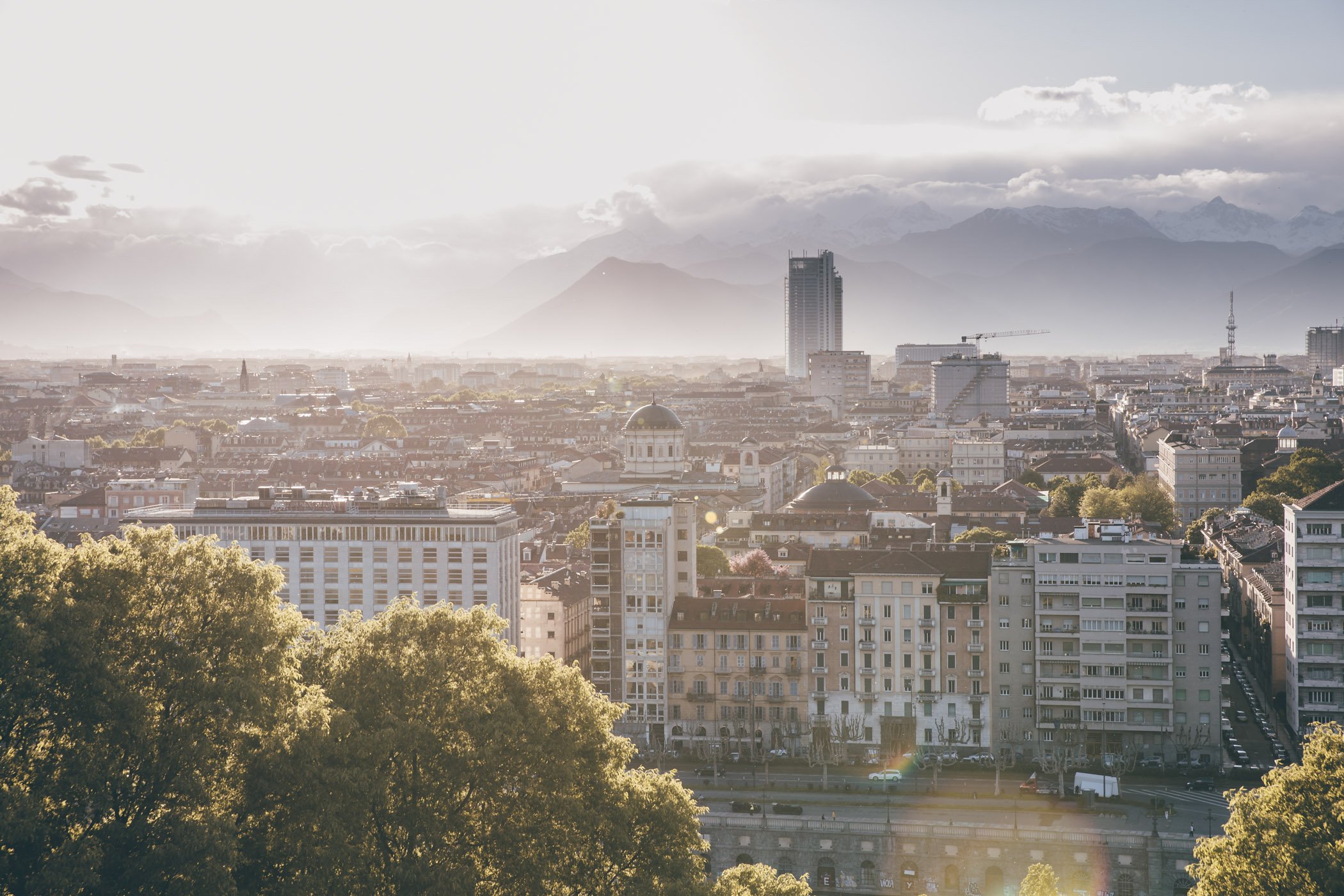 I ended my days with sunset at Monte dei Cappuccini and didn't eat any dinner… it was just too much food already 😉
Lastly I want to tell you a little bit more about GROM's philosophy and their way of doing things "come una volta", like they used to be.
The GROM way to choose ingredients
To show me how GROM combines their traditional manufacturing philosophy with their idea of innovation they invited me to visit their own farm called "Mura Mura" – just one hour outside of Turin. Mura Mura can be translated as "slowly, slowly" and that's the whole idea behind the farm. Since 2013 they've been growing dozens of different kinds of apricots, strawberries and melons here – all with the idea to find the perfect balance of aromas for their gelati.
Figs, apricots, peach – it's all tested at Mura Mura to find the perfect taste for the GROM gelato.
From perfect looks to real taste
Today's market demands have changed the way agriculture works – the focus has shifted from taste to looks and durability. Fruit have to be easy to grow, transport and most importantly look perfect to be sold to customers in supermarkets. But with this development the taste hasn't been at the core of developments. And that's exactly what GROM wants to change. Their apricots might not be the tallest, most perfect looking ones, but they sure focus on the aroma of their fruit here.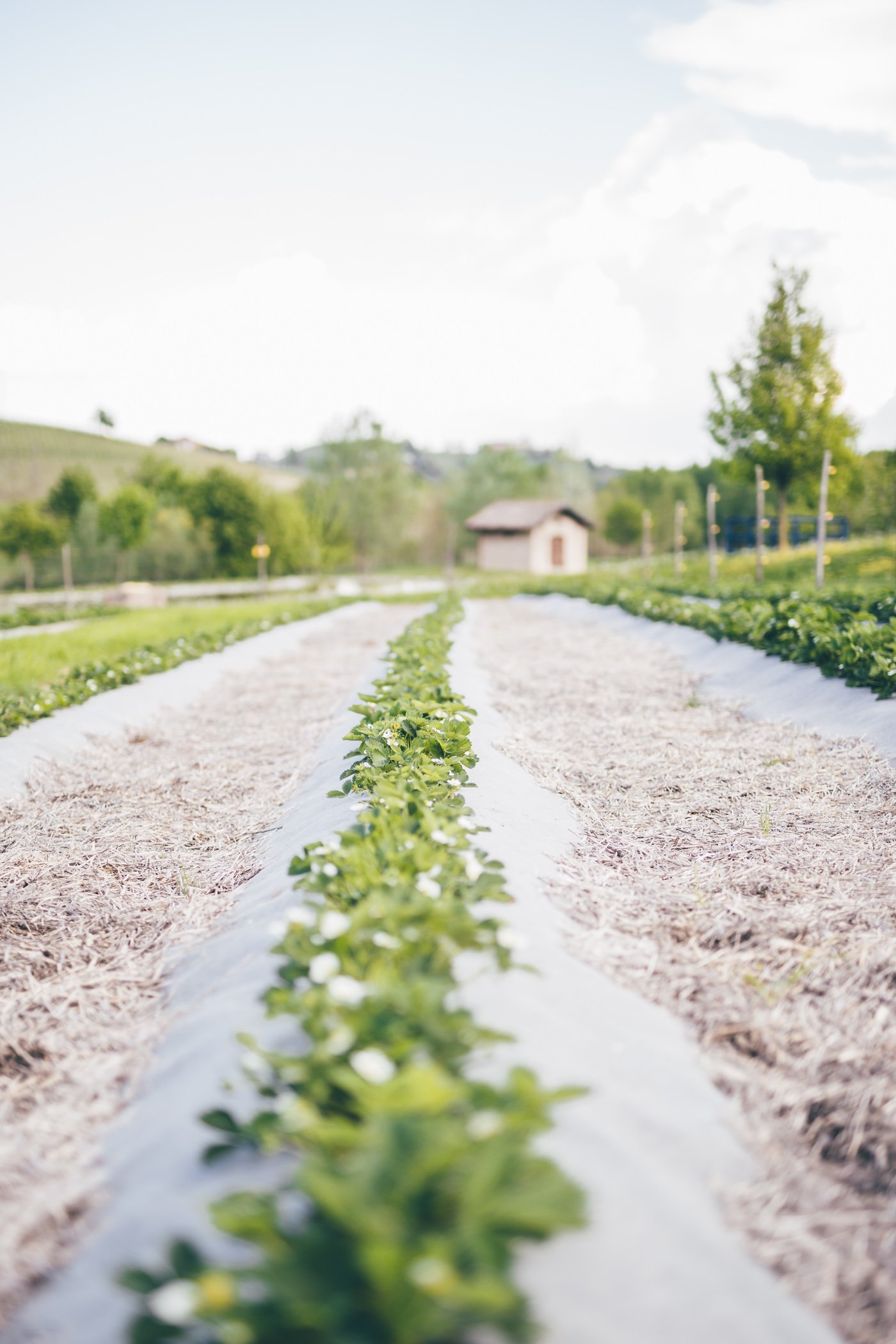 Strawberry testing fields at Mura Mura.
They are currently testing more than 10 kinds being for the perfect flavour combination.
Knowledge & sharing
GROM shares their know-how with their suppliers – so farmers can learn from their findings and adapt their methods to produce the fruit in a way, that brings back what we all crave: The aromas from our childhood – when fruit still tasted like pure summer and happiness.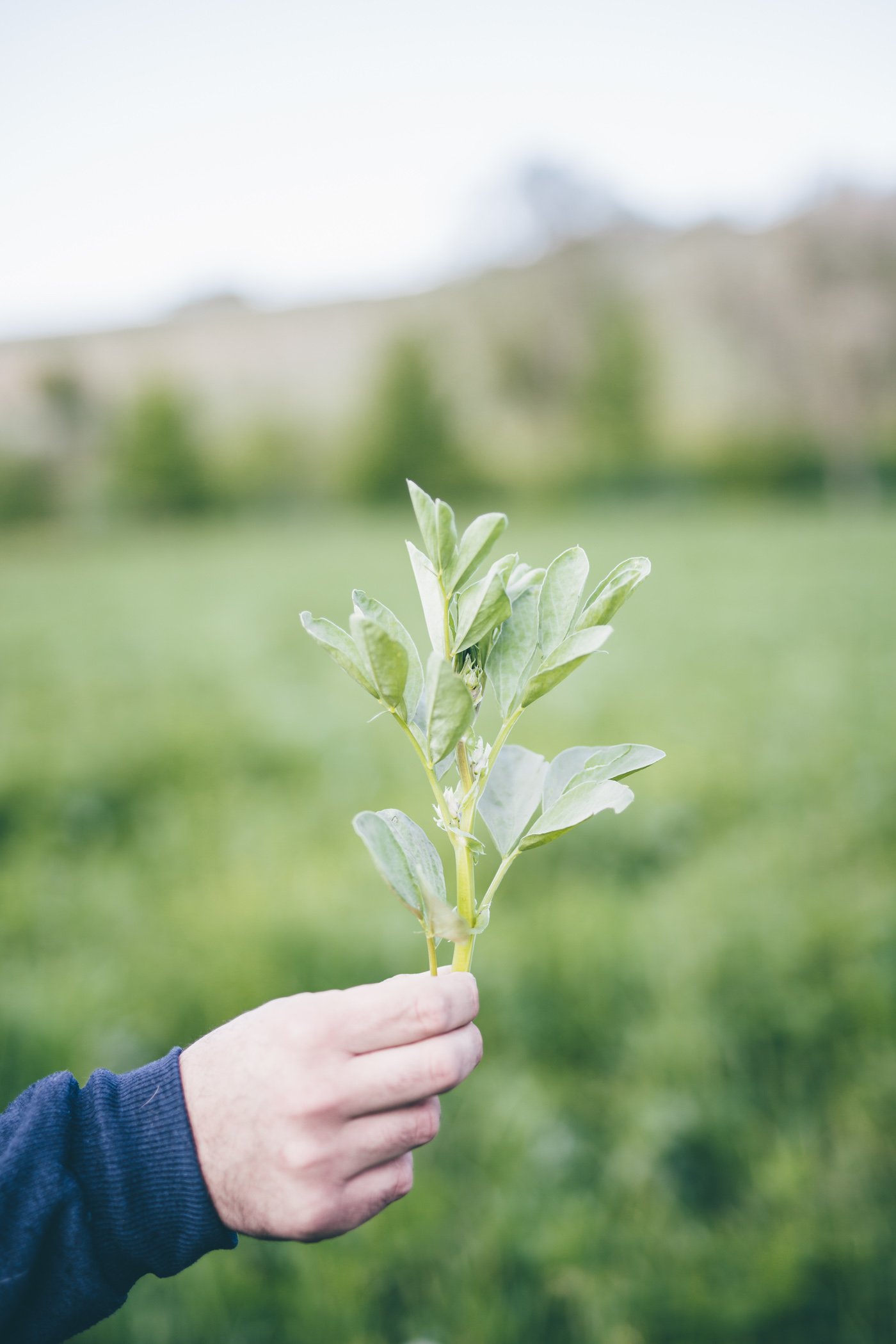 The fields at Mura Mura are used to test fruit one season.
And then they are left with natural weeds for three seasons. This way the soil can recover.
The future of the GROM experience
But Mura Mura isn't only their testing ground for a new agricultural approach, but they also manage to grow enough fruit for some of their gelato kinds right there themselves! Currently they are also building a new B&B right at the farm – so if you're up for a holiday in the rolling hills of Piedmont you'll be able to stay there in the future (hopefully with a fridge full of GROM gelato 😉 ).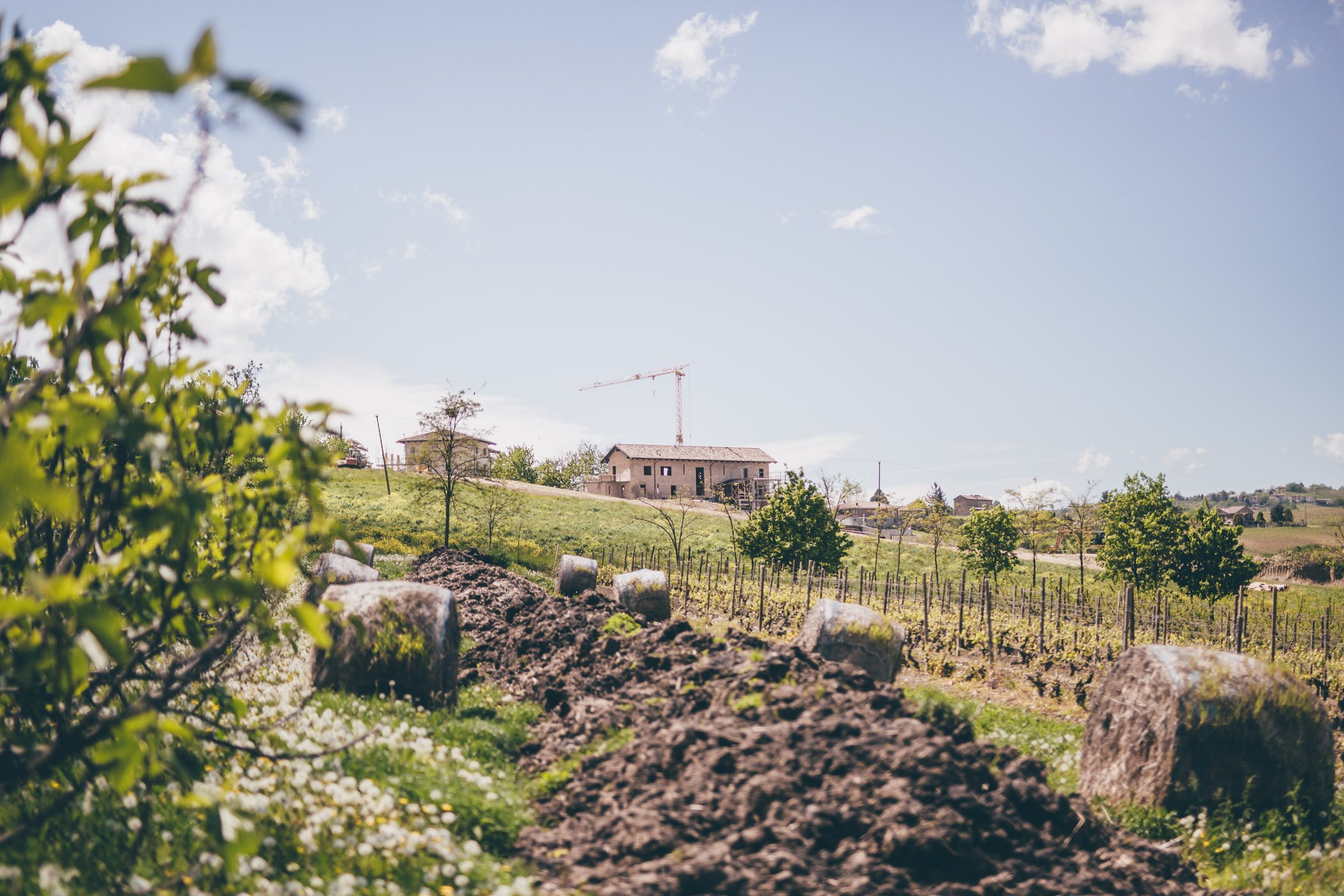 This is the B&B that will open soon at the Mura Mura farm.
A perfect place for a truly Piedmontese holiday.
Get your dose of Italy like it used to be at home!
I've saved the best for last: You can now also get the famous GROM gelato in Austria, Germany and many other countries in select supermarkets. The gelato is now finally also available in cans after a couple of years of research.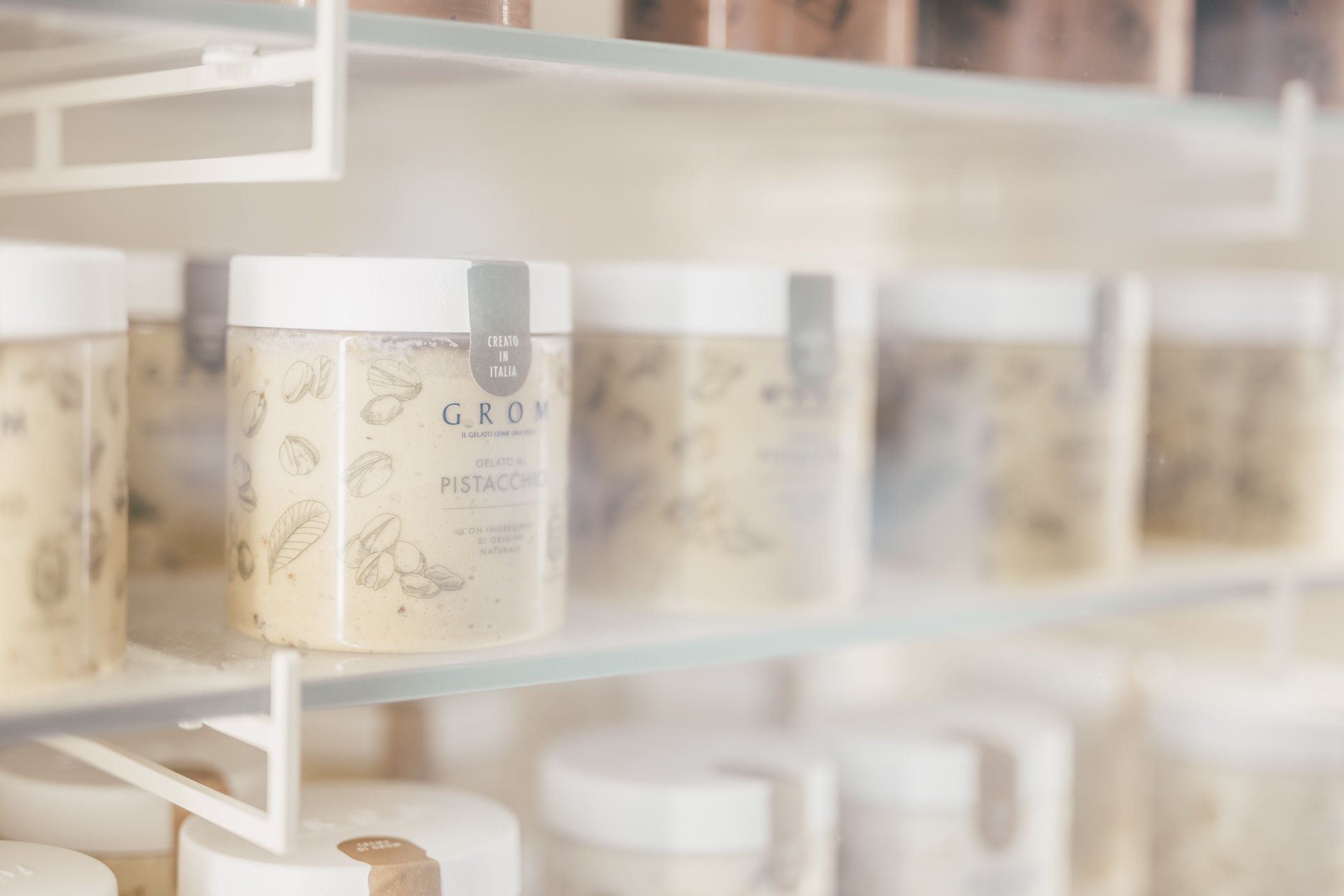 GROM is now available in select supermarkets in Austria as well!
It was important for GROM to keep the product the same as in stores, so they experimented a lot and finally came up with the solution on how to ensure the experience is the same and the gelato is still 100% natural. The difference lies in the way the mixing is done to get enough oxygen incorporated in the gelato! Because this is what makes the gelato soft and tasty in the end.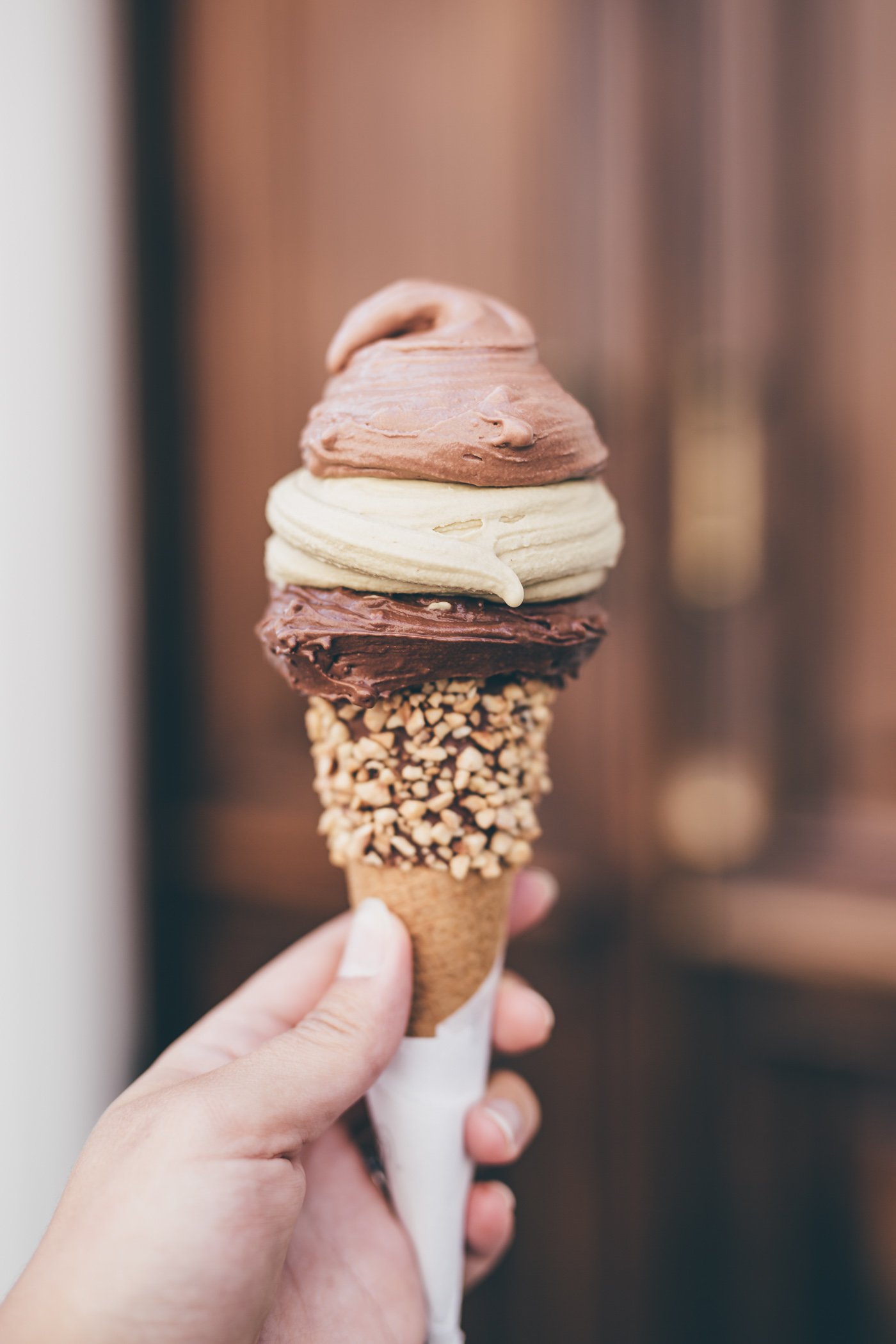 I can't wait to get my GROM fix back at home now – this will always remind me of the culinary adventures in Turin.
Disclaimer: This is a sponsored post. I've partnered up with GROM to show you Italy how it used to be. The views in this blogpost are my own.