It's been two months since my eye surgery (read all about how I got ReLEx smile laser treatment) and I just returned from my first trip without glasses. Perfect time to give you an update on my eye sight and life without glasses!
Getting rid of the glasses unfortunately didn't make me become more professional in front of the camera… 🙂
First things first: Traveling without glasses is such a relief!
I guess only someone who wears glasses can relate to this story, but I used to have problems sleeping on the plane, because I would always worry that I'd loose my glasses. Usually I took off the glasses and put them in the seat pocket or clipped them on my sweater when I wanted to sleep. Not just once it happened that I woke up and couldn't find the glasses anymore and panicked… 🙂
Imagine being legally blind on an airplane… There was just absolutely no way for me to find the glasses between the blankets, water bottles, headphones, bread crumbs, shoes, handbags, pillows while not seeing a thing. I would wake up Raffael and have him help me find my glasses, so he would crawl around on the floor of the passenger cabin getting some funny looks from fellow travellers.
And not just once they had gotten stuck in between seats, fell down and somehow slid to the passenger behind me or went on some other exciting glass adventure.
So, it's no exaggeration to say it felt great to just put on the sleeping mask and doze off completely relaxed.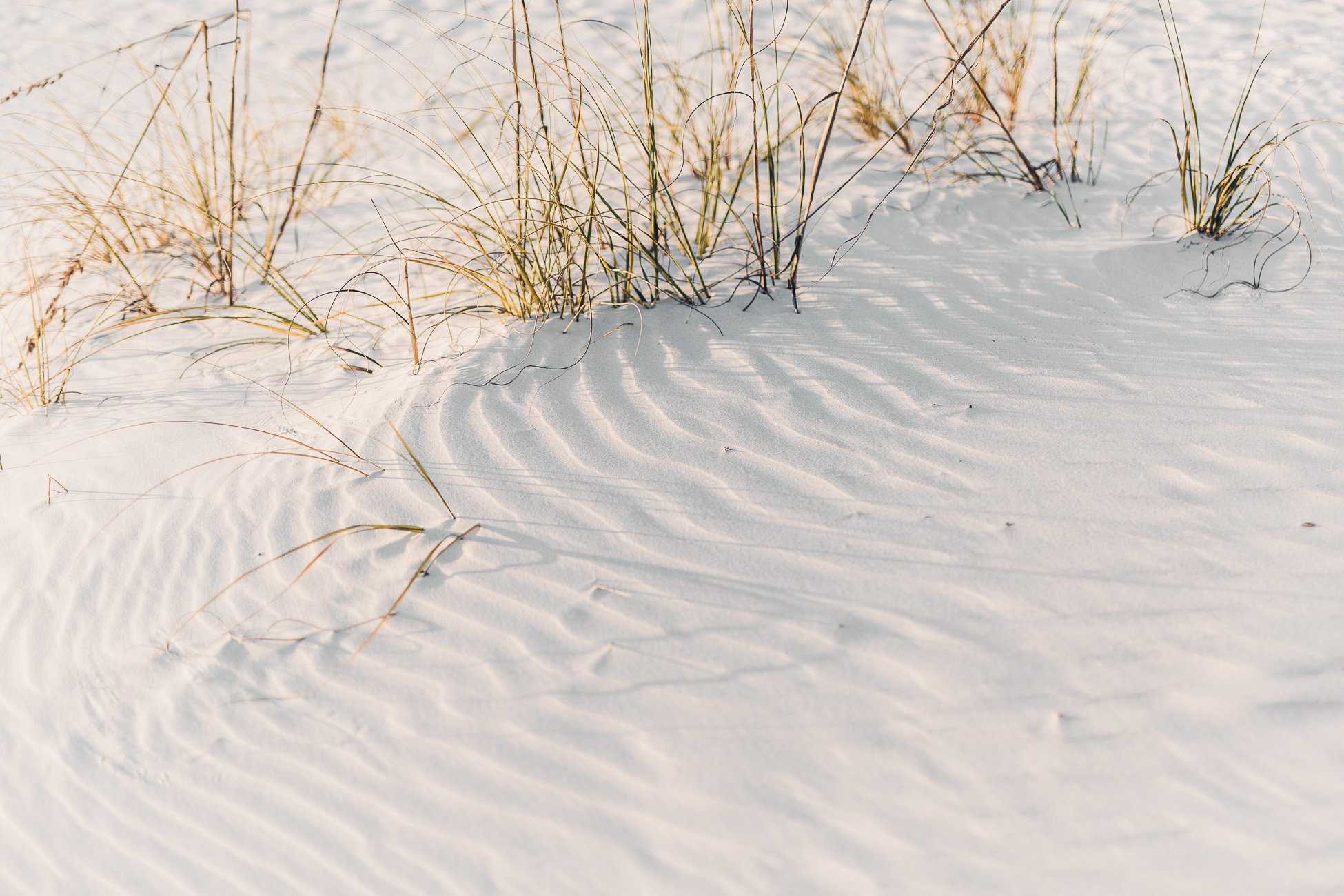 But: How's my sight?
My sight developed well in the last two months with some ups and downs. There are days, when it's great and I can really enjoy the 120% sight, that I was "diagnosed" with. This is the majority of days and it feels unbelievable (I can't tell you how often I erratically try to find my glasses on my nose and grasp into empty space 🙂 ).
But it is not yet perfect all of the days. After two months around 80-90% of the patients have a stabilised sight, but I belong to the minority and it takes a little longer. This was one of the possible scenarios and the doctors and NeoVizia had informed me, that this could happen – so I'll just have to be a bit more patient.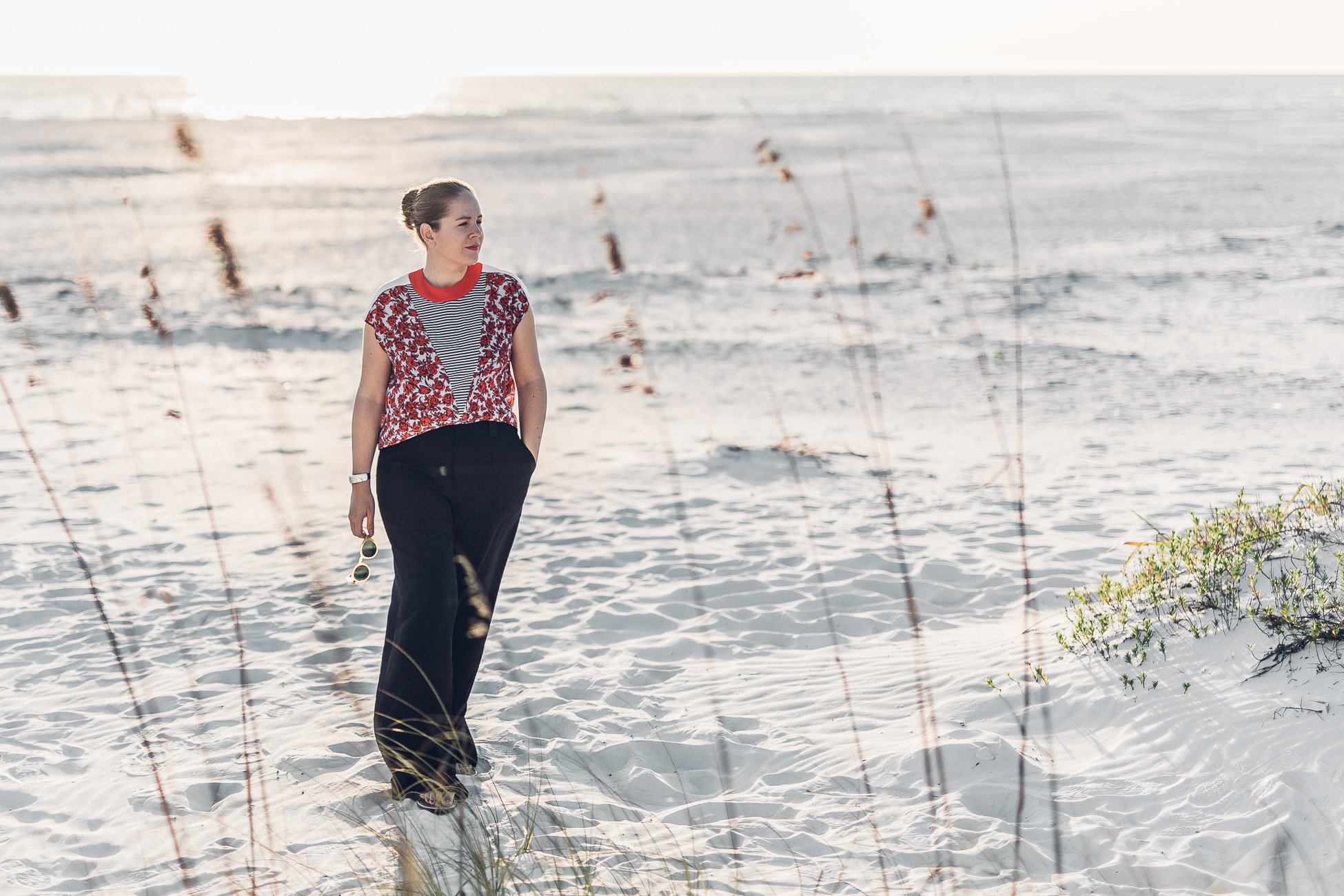 Sunglasses are my new comfort 😉
Even before the surgery I had dry eyes, so of course this doesn't get better after the treatment… so sometimes there are days, when I feel like there's a veil or some mucus covering my sight a little (gross!). This especially affects the right eye, which is my guiding (or do you say leading?) eye.
This can be a bit annoying, but it doesn't really make a huge difference to my sight. I can still drive a car, but the supermarket can be a problem (me trying to read food labels must've looked quite embarrassing 🙂 ). Probably the slow development of my near sight also has to do with my severely dry eyes.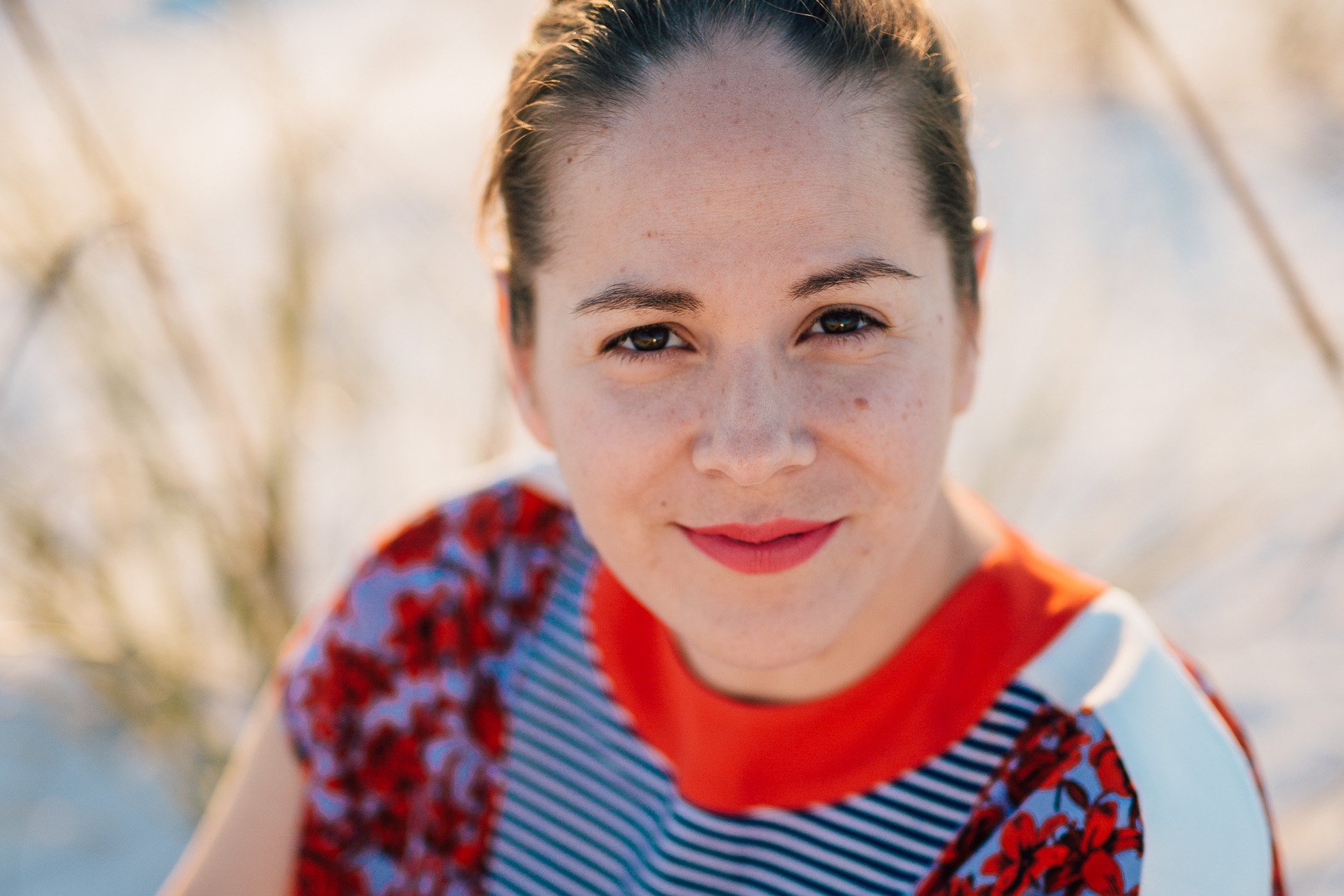 Therefore whenever I felt like my sight wasn't good I used my special eye drops (with a high amount of gel called "Hylo-Gel"). Until I noticed that I got a stinging and scratchy feeling in my eyes right after I used the drops. My guess is that there was some kind of bacteria on the tip of the applicator of the eye drops (which were one month old at that point).
My eyes are slowly getting used to photography and editing again.
As I'm still unable to apply the eye drops like a grown-up (how does anyone do that???) I always have to hold them super close to my lids – often touching them at some point. I'm in awe how people manage to insert drops without squinting and blinking… I'm a total loser when it comes to eye drop administration 😉 I think this is how the applicator got "dirty" or at least unsanitary. As soon as I stopped using the eyedrops my eyes felt better.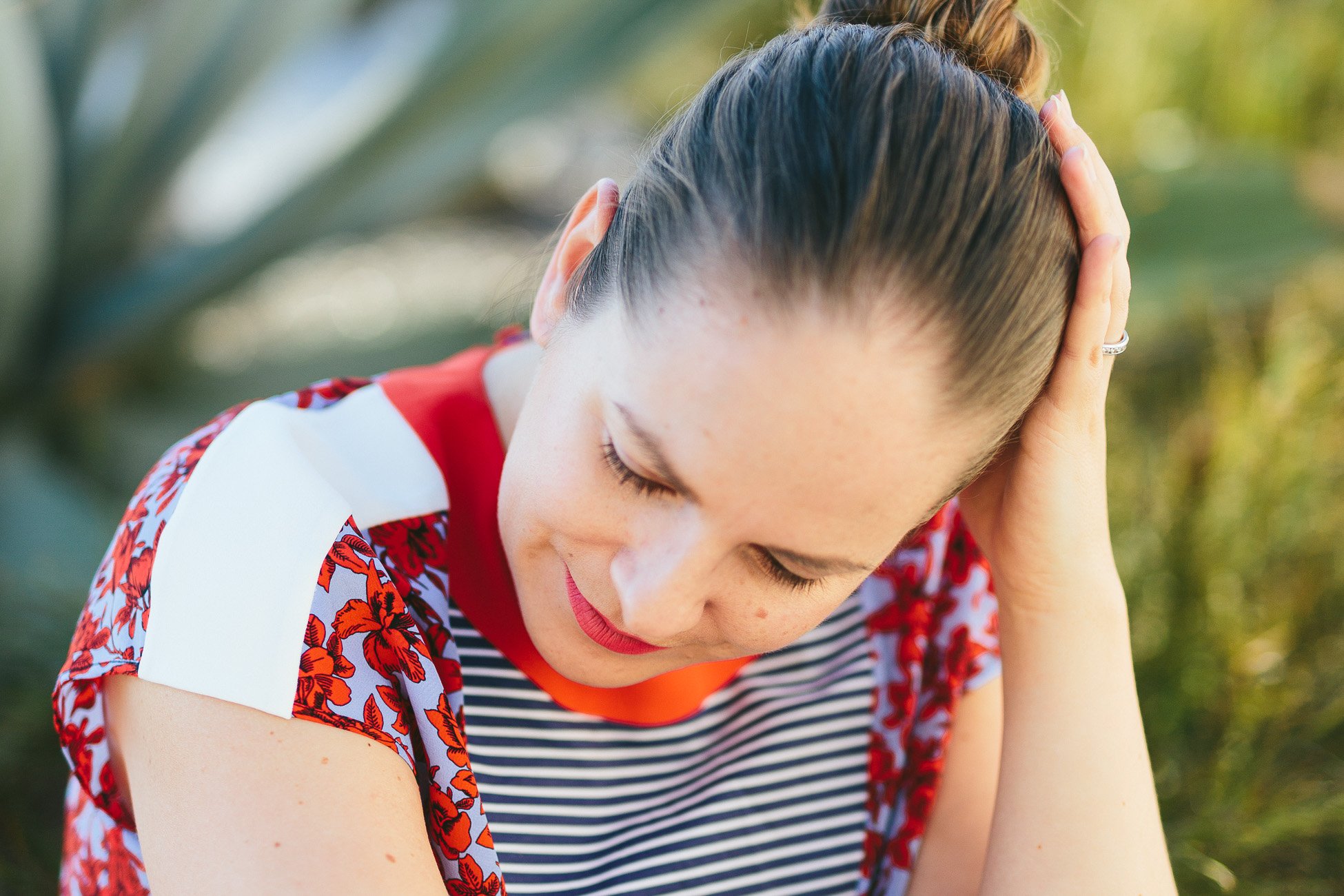 Here's me comforting myself after not being able to insert eyedrops like a grown-up 😉
As soon as I returned home I bought new eyedrops to check the difference and it must've been a somehow "infected" applicator, as I'm fine now after using the same kind of drops.
Light sensitivity and other stories
During my trip in Florida I felt quite sensitive to bright sunlight, so I had to wear sunglasses a lot – even on days with cloud coverage. And I also had the problem at night when driving the car, that I got blinded by the headlights of other cars. These are well described and known temporary side effects and I will update you when they will eventually fade!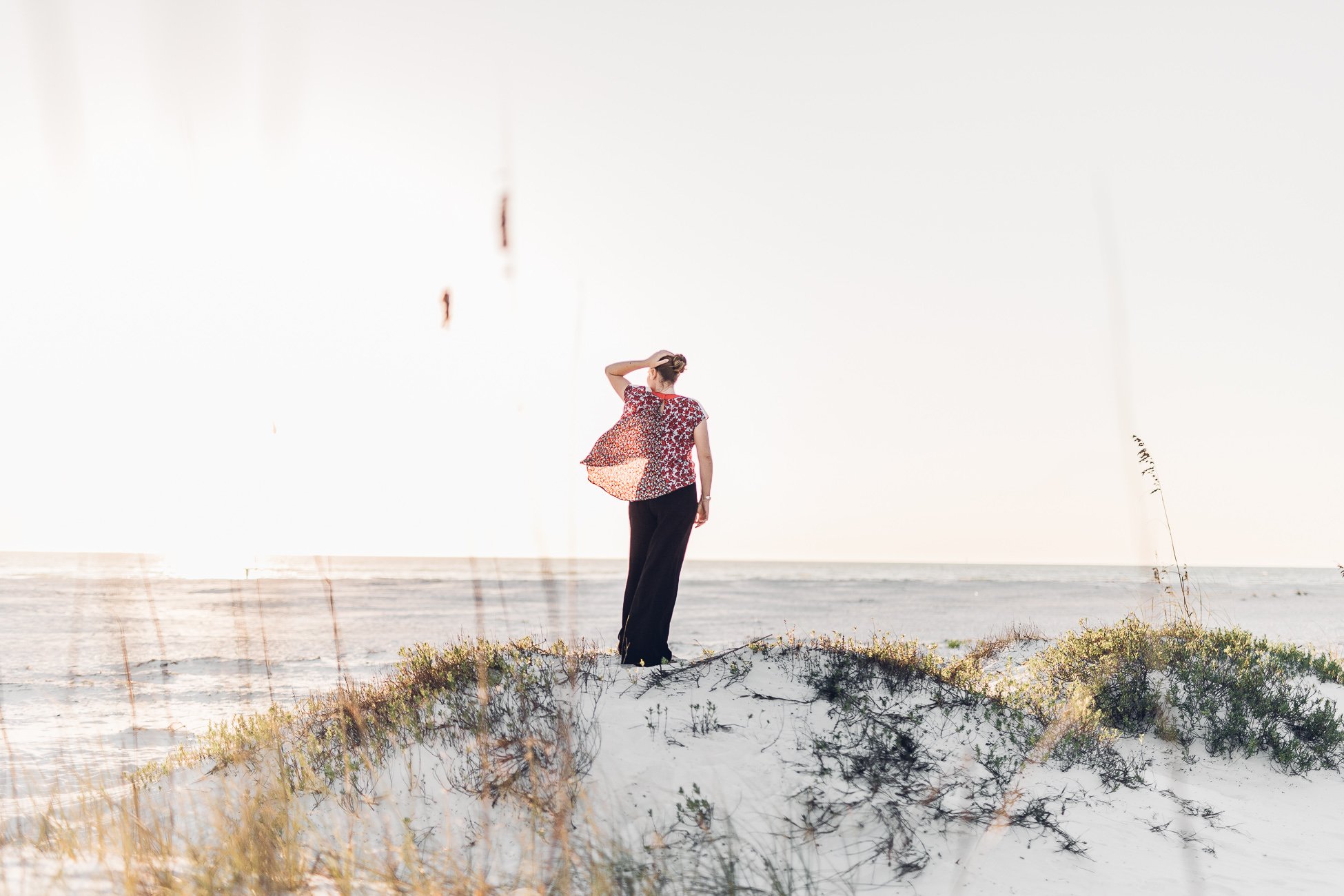 Even at sunset I still needed to wear my sunglasses to not be blinded.
Flying the drone
But to give it all perspective – I was able to fly our drone without problems. I managed to see what was happening on the smartphone display, set the focus, steered and landed the drone. I guess that's a pretty airtight test of the status of my eyesight.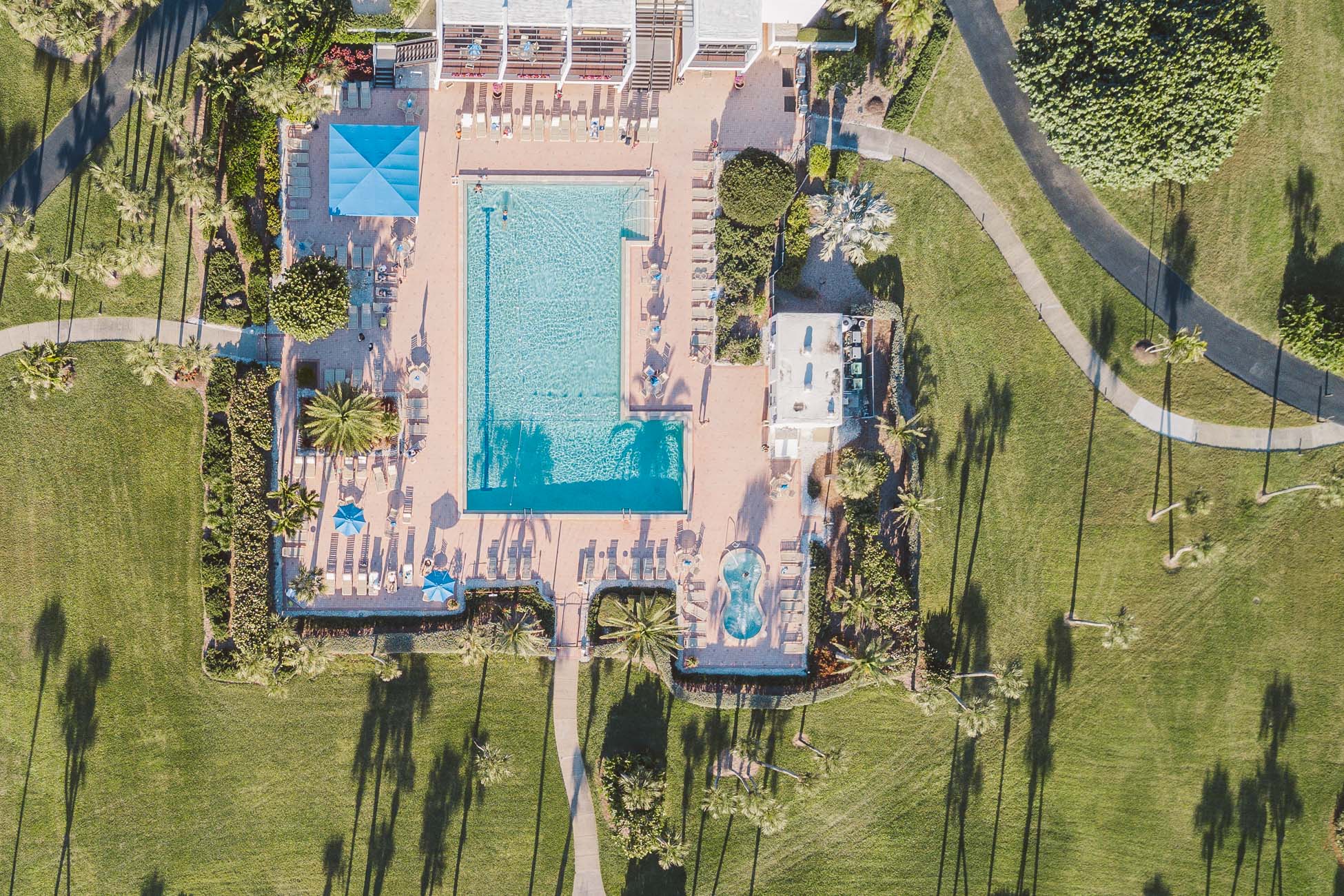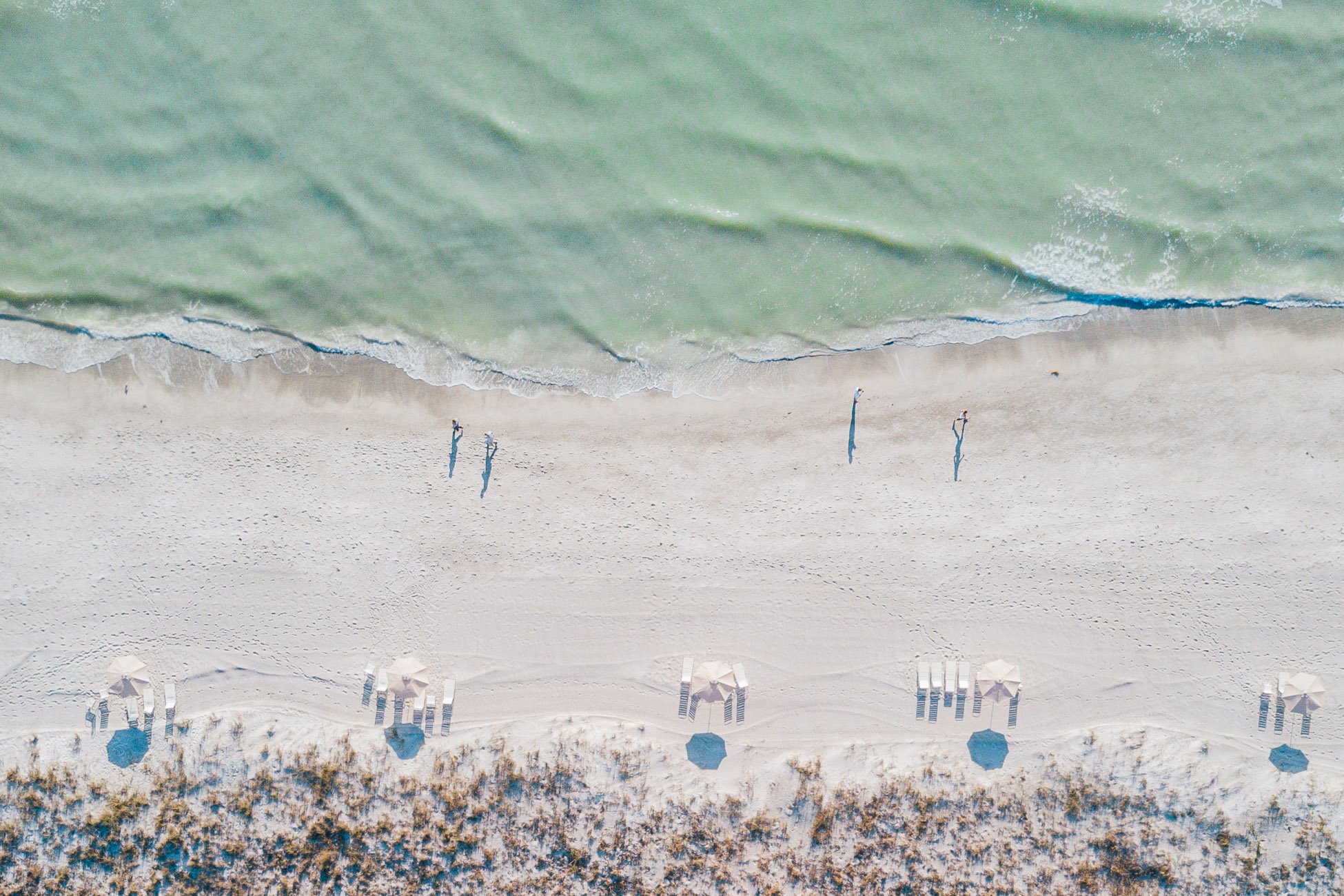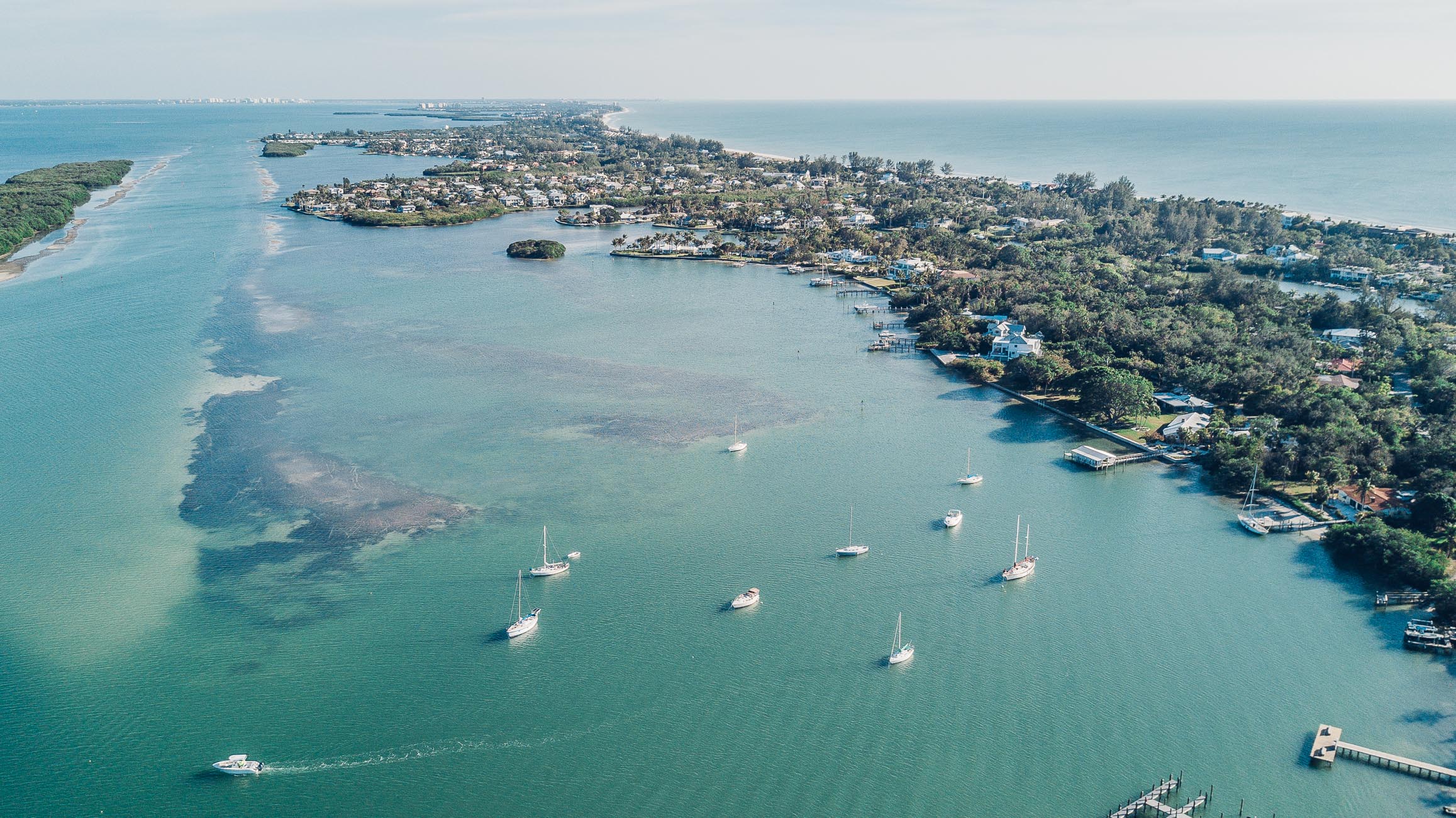 These drone shots show Longboat Key and Siesta Key!
So would I do the surgery again?
Oh yes!!! I can't begin to appreciate the little things, that make life easier. Like trying out clothes without getting my glasses stuck in tight sweaters or looking ridiculous with a hat. Or being able to try on sunglasses! In the "old times" whenever I tried on sunglasses Raffael had to take a photo of me wearing them, because I wouldn't be able to tell if they fit me or not 🙂
Also I want to say a huge THANK YOU to the team at NeoVizia. Especially the German speaking service represented by Daniel was a big help – he was always there for me, when I had questions and he even drove me back to Vienna after the surgery and to Bratislava for my checkup. The whole service made a huge difference into how I felt about the procedure and made me feel comfortable all along the way! Needless to say, that the laser treatment itself was done really professionally and I feel like it was 100% the right decision to do this in Bratislava at NeoVizia.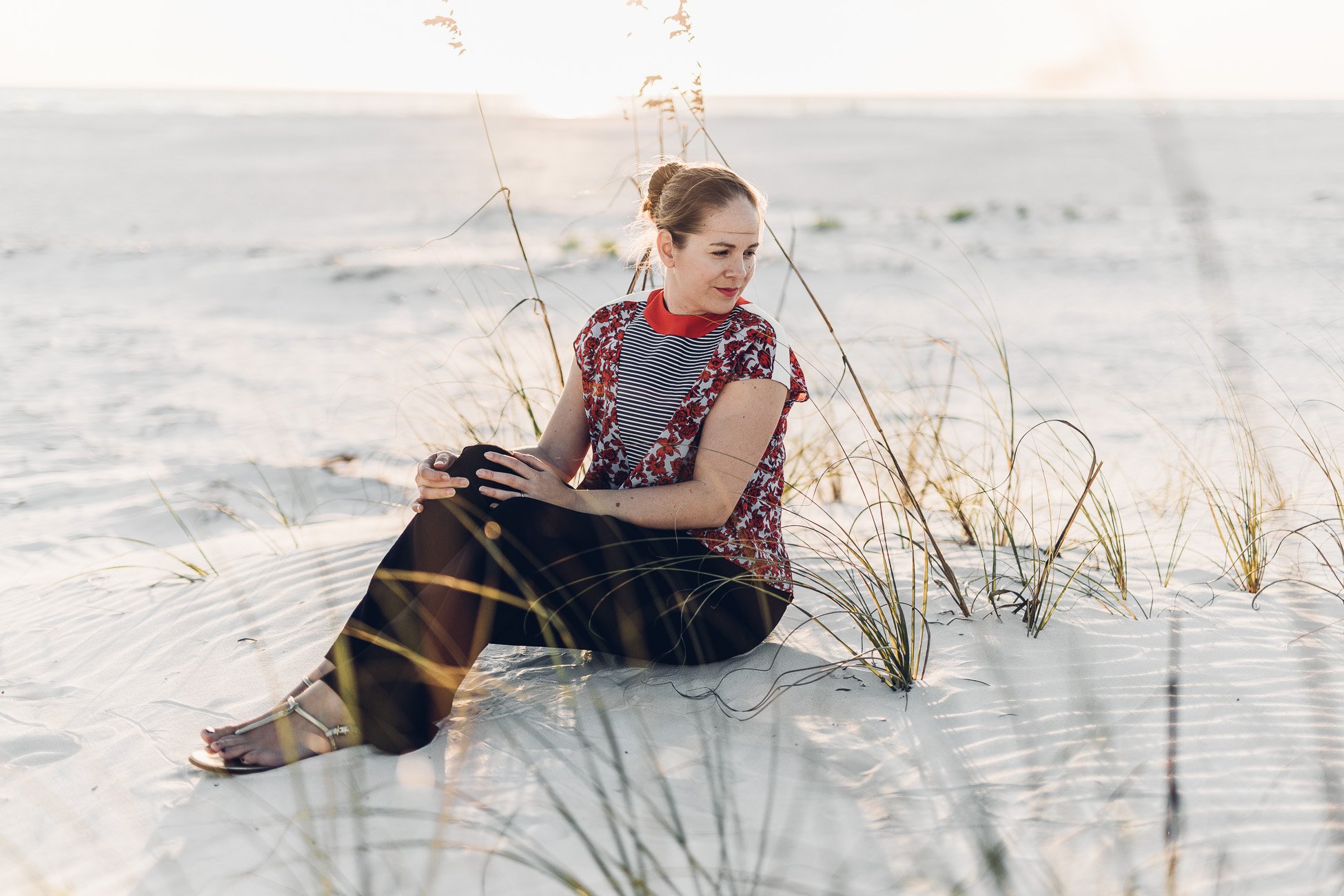 I wish it had been warmer in Florida, so I could've told how how cool (duh!) swimming was without glasses. But in reality we had nights close to the freezing point and the water of our pool wasn't a lot warmer than that (can you believe it??).
Basically, it was warmer in Vienna around New Year's Eve than in Florida!
Thanks, Antarctic Air!
Thanks, global warming.
Thanks, Trump! 😉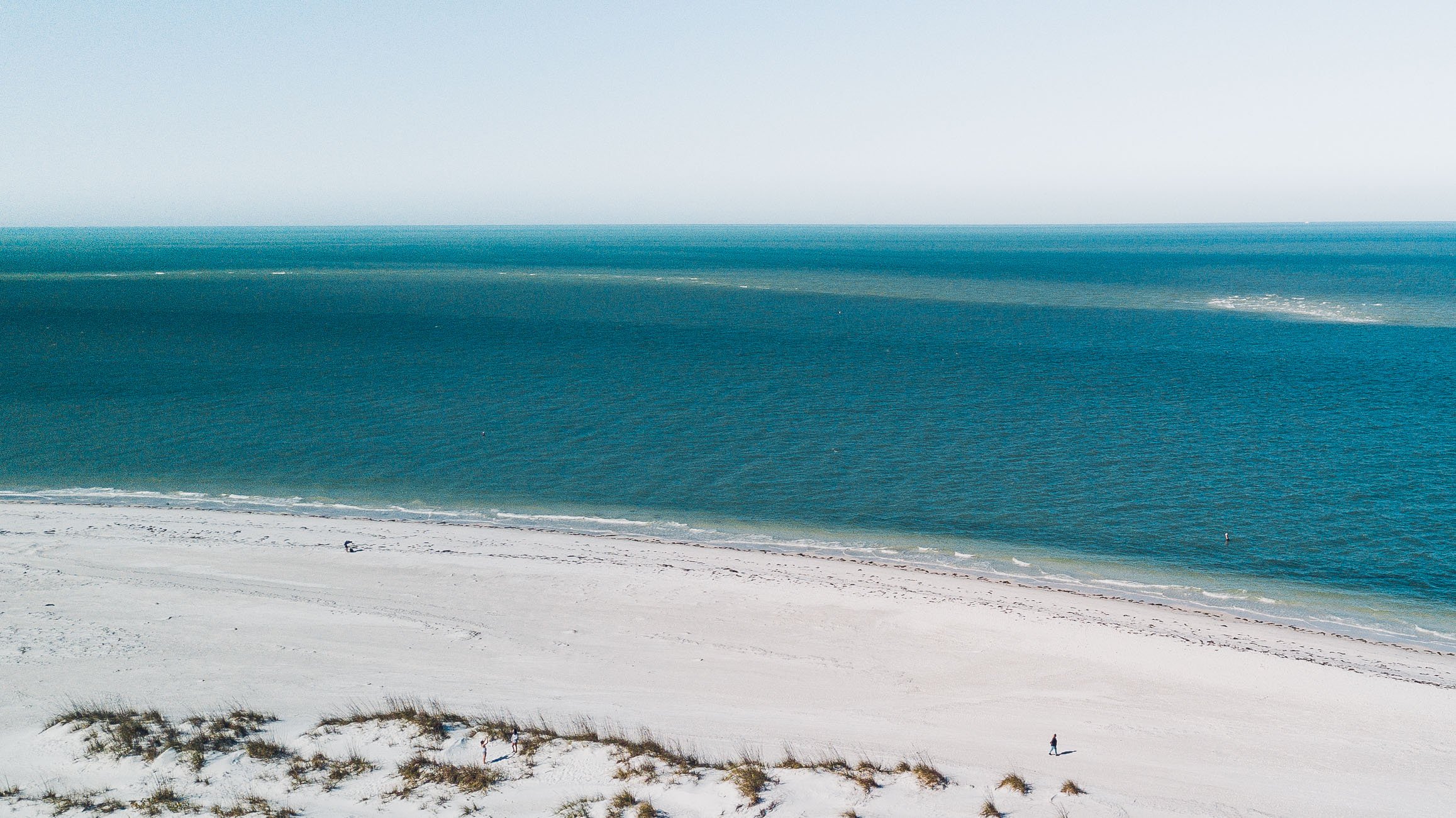 We only enjoyed the beautiful Gulf Coast of Florida from above and couldn't go for a swim.
Therefore I still have to wait for that moment I can finally spot something in the water… I'm actually thinking of booking something last minute for February – just for that. Well, and to get a bit of a tan. I haven't been so pale since forever 😉 I guess nobody would believe me if I told them I just spent three weeks in Florida…!
Basically: Pale, but happy – that's the summary of how I feel 😉
If you want to read more about the kind of laser treatment I got check my report:
Disclaimer: This is a sponsored, but unpaid post. NeoVizia provided the eye surgery for free, but the views in this blogpost stay independent from their services.