There's two sides to me as a traveling woman. I can be delicate and fragrant, but also adventurous and sweaty.  I can live a nomad's life from a suitcase filled with all sorts of technical gear and still wear my beloved pink lipstick and a spritz of Chloé NOMADE to feel fresh and ready for the day. Those are my female facets! What are yours?
Chloé NOMADE & my partnership with the #ChloeGirls
I'm happy to announce, that I'm a Chloé NOMADE ambassador for the second year in a row by now. It's a partnership I cherish a lot, because it truly reflects my facets. I am a part of the #ChloeGirls collective full of feminine creatures, yet I'm also a nomad, an explorer, a curious soul – regardless of any gender.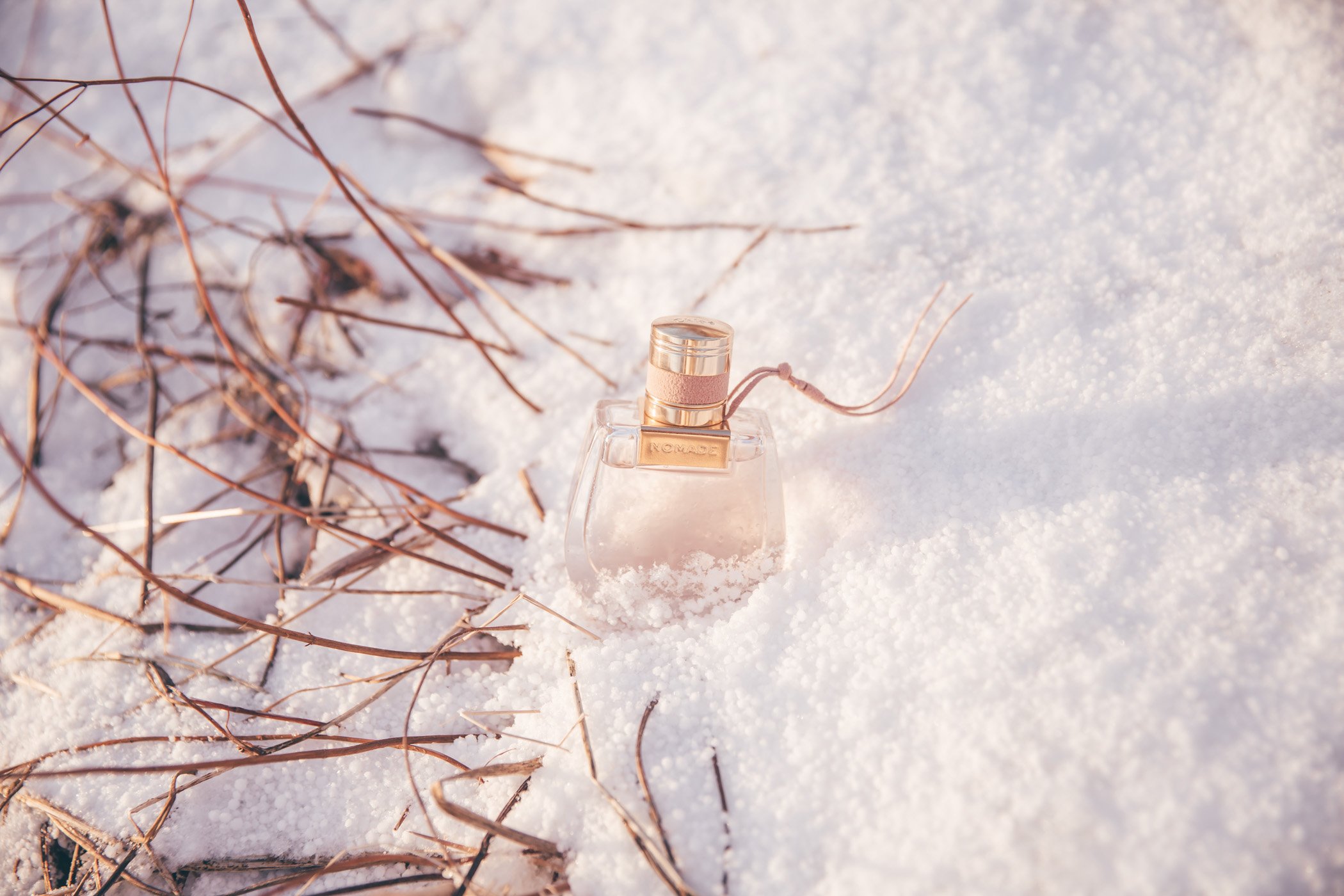 The Chloé NOMADE scent is a wonderful analogy to the facets of me.
One woman. Many facets.
I crave adventures and experiences, but I also enjoy coming home to a beautiful hotel room to sort out the impressions from the day. I go from not caring about my looks and heading out for sunrise in my outdoor gear to dressing up in a silk jumper for a luscious dinner. I carry heavy gear around during the day and switch to a small purse at night. I'm my own kind of split personality 🙂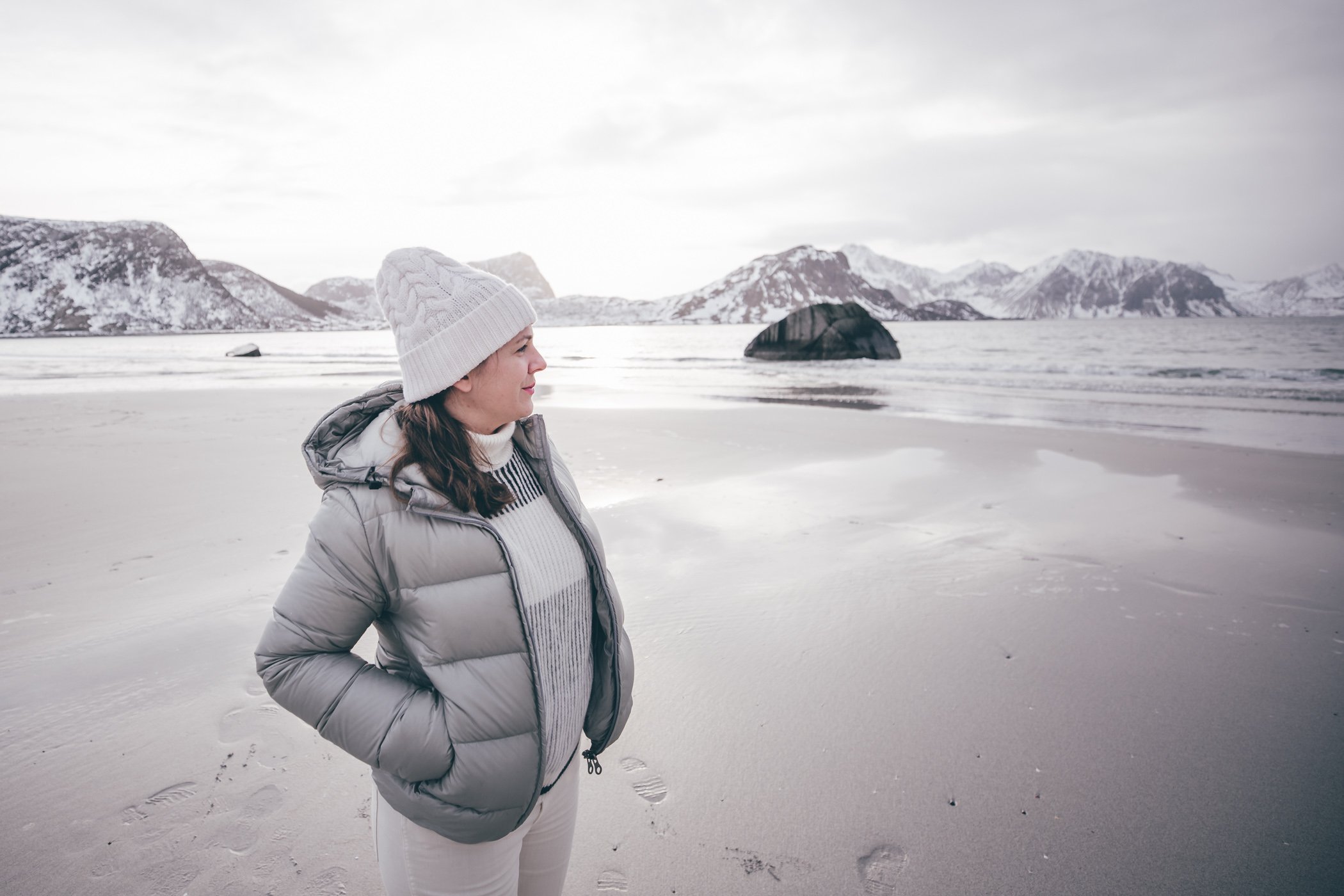 A female nomad in Norway – wearing my finest outdoor gear 🙂
From strengths and weaknesses
The truth is: There isn't simply one side of female traveling. We can be the angelic appearances gracing a sand dune in a floating dress – as well as the grumpy soaking-wet explorer, who just crossed a muddy hike off of her bucket list. We can go from empowered and strong to scared and lonely. And it's okay to not just be one kind of woman all the time.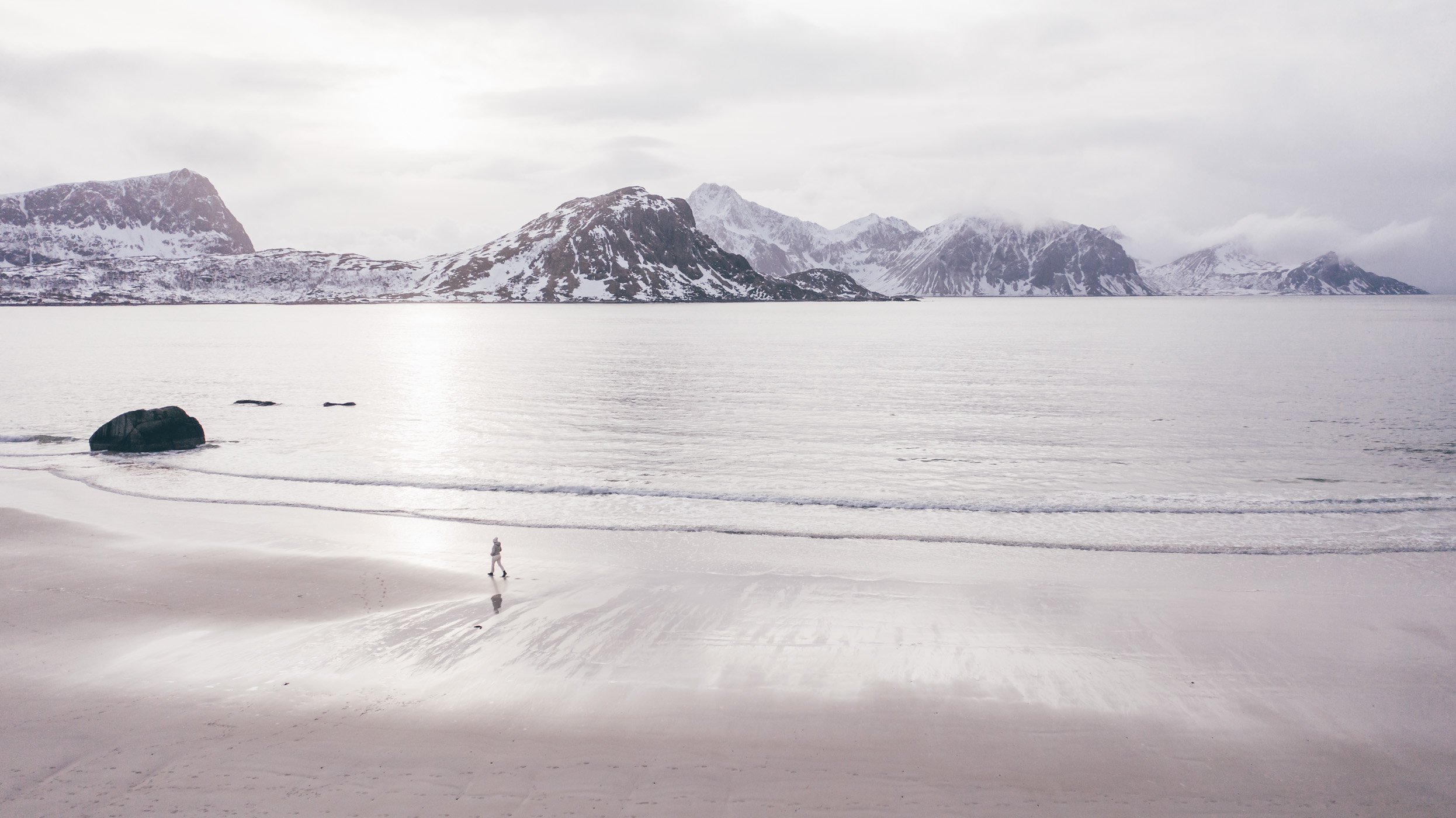 Traveling as a female isn't just pretty and empowering, it can be rough or lonely, scary or frustrating.
What we show on Social Media
While Social Media mostly rewards the graceful side of female traveling, the tougher and rougher side of it is rarely shown online. The likes are usually accumulated with the angelic version of female traveling.
It's like we hide away the not-so-inspirational part of us to keep up an appearance that's only one side of the coin.
I usually don't wear my purse to fly a drone…
Yet, in this case it stored not only my perfume, but also the spare batteries for the camera 🙂
On flipping the coin
The other side of the coin stays hidden in a drawer. It's like a dirty secret, that can't be revealed. And although we all know how reality looks and feels like, we still get deceived by Social Media. We still fall in the trap of believing other women got it "all figured out". That somehow magically other women are never sweaty and grumpy. That other women are as perfect as their Instagram account might fool us into believing.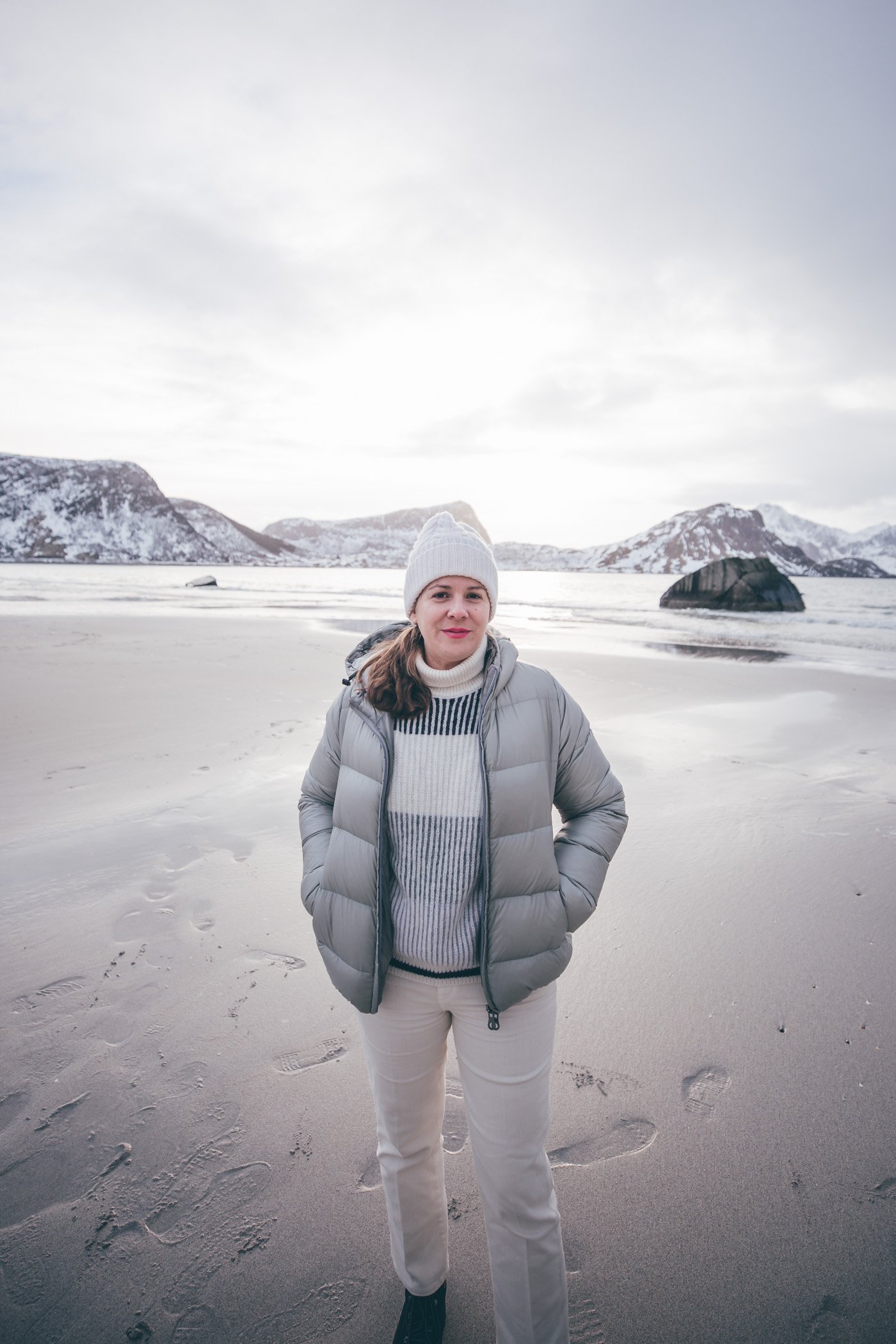 This was a happy day in Norway.
The first day however was rainy and stormy and my face wasn't as "relaxed" 🙂
Overcoming our own perception
There must be a divide between our rational and our emotional assessment of other people's lives, that we can't bridge. It's like our ratio knows, that these perfect images are only one side of the story, but emotionally we still fall for the fantasy of it all. That gap needs to be filled with more reality on Social Media.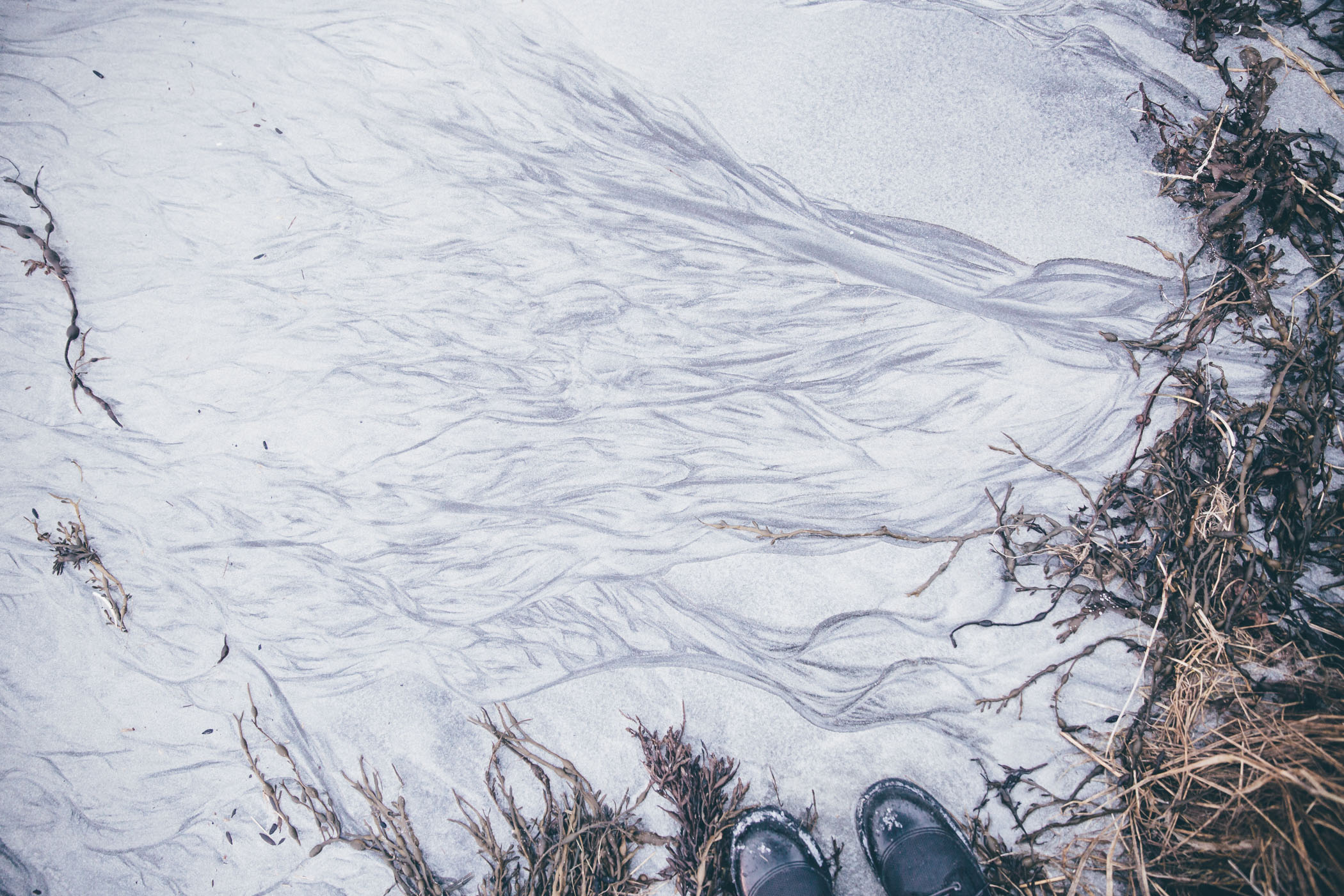 Let's show more of the layers and facets – the multiversum of our lives.
I believe our irrational behaviour online all stems from our most intimate wish for a perfect happy life. A life of beauty and satisfaction – without struggles or problems. Yet there's no life like this. And it's about time we show the very facets of life on Social Media as well. Because:
Nobody wins the race to perfection – yet we increase the pressure on others to keep up.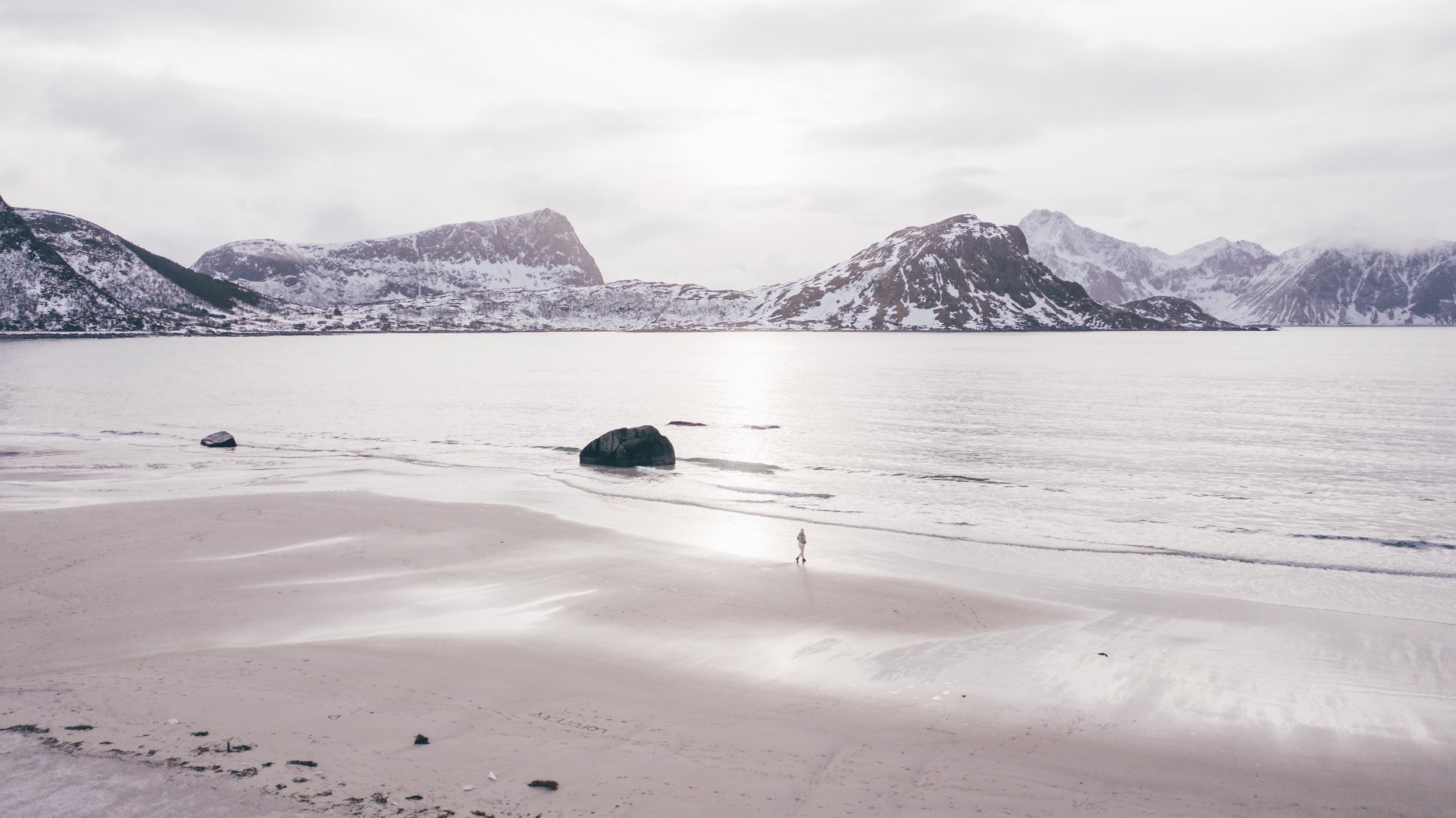 Letting down our guard
I feel it's our duty to let down our guard a bit on Social Media. Let's be more open and honest about the facets of our lives – from sweaty to perfectly manicured, from grumpy to filled with joy. Social Media should be a better reflection of our many facets!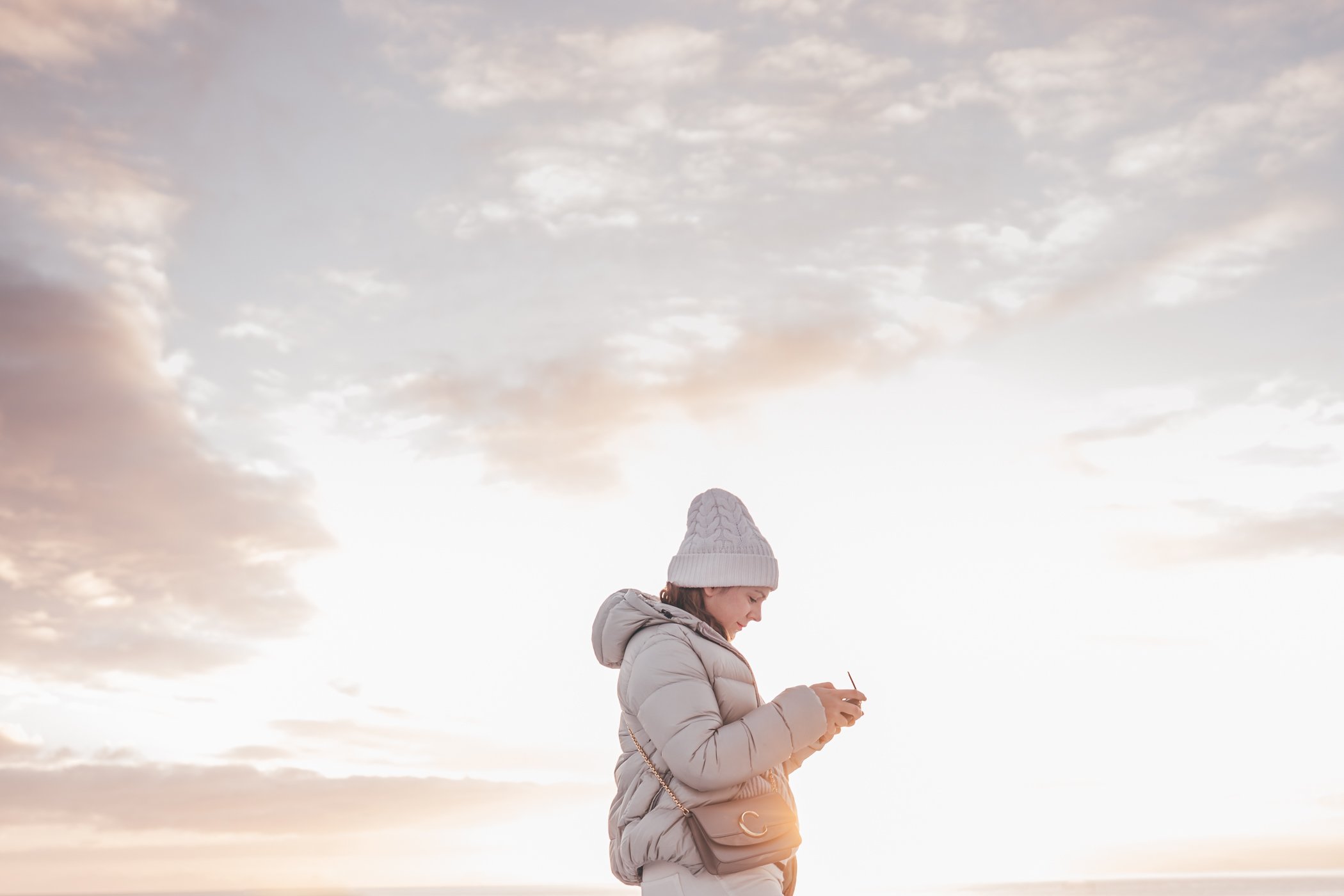 Looking back on my Chloé NOMADE partnership
The NOMADE scent has so far accompanied me to Namibia and Myanmar and it's becoming connected vividly with some of my most cherished travel experiences. I always loved wearing a new perfume when going on a trip to combine visual memories with olfactory impressions. Is there a smell that reminds you of a special trip? If not, I recommend trying a new scent while visiting your next destination. You'll forever have those memories connected to the new perfume. And there's no better thing then to have a fragrant reminder of a wonderful travel experience, which you can wear every day afterwards… ♥️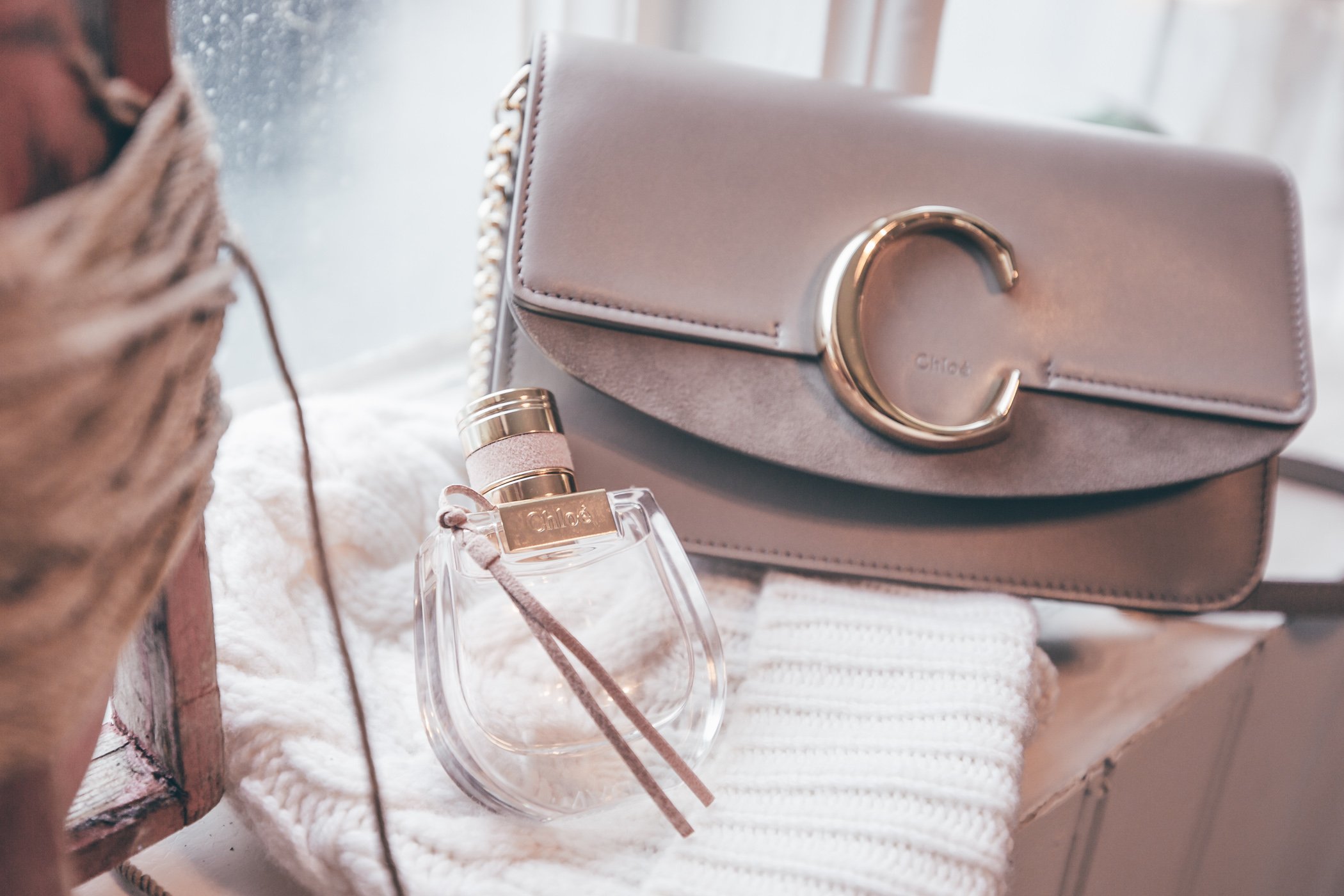 Disclaimer: This is a sponsored post. I've partnered up with Chloé at the beginning of 2018 to become one of their #Chloegirls and introduce the new NOMADE fragrance. The views in this blogpost are my own.