With shaky fingers I pluck the SIM card out of my phone. Knowing that in a few minutes I will it hand it over. My phone will be locked away for 5 full days. 5 days without emails. Without Social Media. Without notifications. No red hearts flying over my screen. No Google Maps or weather forecasts. I will be offline. Disconnected. For 5 long days. Somewhere in the mountains in Austria.
I'm among the first participants in the world's very first #offlinevillage.
It's called "Offline Dorf"
And I came prepared. Ten days ago we had our first consulting call to prepare for the experience. We learn how to put away our phones more deliberately. How to regain control over certain rooms in our home, one after the other. No smartphone in the bedroom. No smartphone at the dining table. No smartphone at the toilet. I succeed at some, fail at others.
Who knew going to the toilet without the phone was so boring?
But this is just the kick-off. The idea is to reduce our smartphone use before going fully offline. This way our symptoms of withdrawal should be alleviated. It's part of the idea that this experience should leave a lasting impact. It's not just about being offline for 5 days, but changing our mindset and behaviour. For good.
How the offline village idea was born
It's a Social Media creator of all people who started the offline movement. The mountain queen & entrepreneur Linda Meixner hit a wall a few years ago, when her body started showing symptoms from the constant stress of being overly present online, being thoroughly likeable on Social Media, showing her face and her smile for us to consume on our screens.
First Linda went offline in a self experiment for 66 days and wrote an "Offline Manifest" about it. Then she founded #offtober and deleted all her Social Media apps together with a whole group of people for the full month of October. And it's not just that. She gathered a team of scientists around her who started supporting and guiding her idea.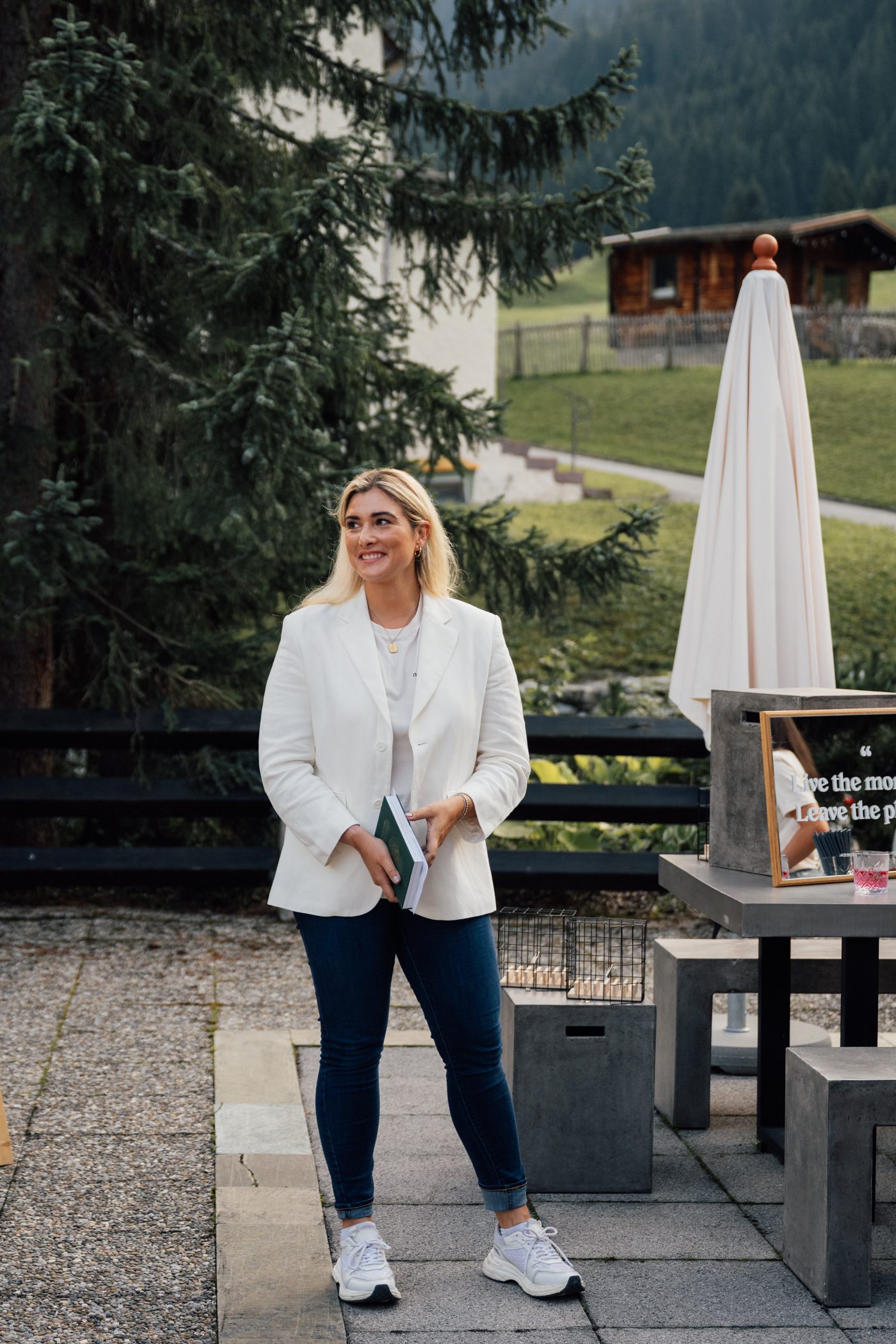 A new form of health tourism
Fast forward to 2023 and a group of more than 20 people find themselves in the small alpine village of Gargellen – up at 1,400 meters above sea level in the Montafon high alpine valley. It's a part of western Austria's state of Vorarlberg that is searching for new climate resilient forms of tourism (like so many others). It's a world in which climate change is starting to guide new tourism projects. And the "Offline Village" might be a perfect match.
Welcome to the world's first offline village – a scientifically guided mindful holiday experience.
What to expect from a week at the offline village
It's the first day. We arrive at our home for the week – the historic Hotel Madrisa in Gargellen. A family owned, women-led mountain hotel where our destiny awaits us.
We gather at the welcome reception and after the introduction things are getting real. We're asked to put our smartphones in tiny, deeply symbolic metal cages. They are literally being locked away from us. Would the temptation be too big if they remained close to us in our hotel rooms? Probably. Later Anna Miller, digital awareness coach and writer of the book "Verbunden" tells us about the "mere presence effect".
"When the smartphone is merely sitting next to your computer, you loose 30% of your concentration."
And so we start the experiment. Or let's call it holiday. Because it's supposed to be a vacation after all.
The concept is simple. The program revolves around the four pillars movement, relaxation, social interaction and creativity. Our week is filled with mountain yoga, ice bathing, rock climbing, breath meditations, silent hikes, nights at the campfire and much more. Maybe a bit too much program?
But Linda tells us: "The first 3-4 days without our smartphone are the hardest. We deliberately designed the program to make sure your brain is constantly activated. Day by day we are reducing the activities to see if you can go back to being bored without a phone. Because that's the hardest part."
What should remain…
The goal is simple: We should learn to be more aware in the here and now. Away from our phones. Away from constant distractions and rewards in the form of likes, comments and messages.
We should be present in the offline world. The world, that used to be just called the world, and is now called the "real world".
Of course awareness and being present are not new concepts. But maybe more timely than ever before.
During the week we also learn why that's important. Stress management expert Gerhard Moser hosts a fireside chat and tells us about the negative effects our digital behaviour has on our body. We learn about the impact a constantly elevated hormonal stress level has, how our immune system is activated so much, that it drains energy from our bodies, which we would so desperately need for all the other things in life. How we are rewarding ourselves without putting in any effort constantly. And what this does to our wellbeing, our sleep quality, our heart rate and hormone levels.
The science behind it
Scientifically there's much to be proven: Can an offline week like this change our behaviour? Can we adapt our digital consumption and become more mindful about our smartphone use (and sustain this new behaviour) after only 5 days of an impulse? This is what Linda and the scientists around Univ.Prof.Dr. Cornelia Blank are trying to find out in a study, that they are conducting at the moment. This is part of Linda's thesis for her PHD, which will hopefully answer these questions in more detail!
The other question remains: Is over-using our smartphone even an addiction? The World Health Organization is unsure about it. It's more likely we are addicted to the content of our smartphone, which is merely the vessel for those. Like we're not addicted to bottles, but the alcohol in it. In the case of smartphones the content can be gambling, porn, social media or shopping. It's different for each of us. Maybe it's also compulsive information seeking or a news addiction. Or a cyber relationship addiction.
The common denominator is one thing: That our digital behaviour is negatively affecting ourselves (and/or our social environment).
Find out if you're in need for a change
There's a few questions that can help evaluate if your online behaviour can be defined as overconsumption (if not addiction for the lack of a scientific definition). Start asking yourselves these:
Is your online life starting to affect your "real" life negatively (you are neglecting work, sports routines, relationships, etc.)?
Are you using your phone more and more during other activities (while eating, watching a movie, going out with friends)?
Does it act as an escape mechanism when you feel bad or bored?
Do you stay up longer than you want, effectively costing you sleep, because you're still online?
When friends or family ask you about the amount of time you spend online do you try to hide the facts or lie about them?
During everyday life do you think about Social Media or what you could post? (You might even adapt your life to make sure you are not missing out on anything your friends might be doing and sharing online.)
Do you catch yourself compulsively checking apps, sometimes going in circles (you started with a WhatsApp notification and realise you then also checked our emails, Instagram and TikTok and then go back to WhatsApp after again)?
Do you feel bad when you're not able to go online?
Do you also feel bad after you've been online (for too long)?
If the answer is yes to a few of those then you are likely harming yourself with your digital behaviour. The effects of a long-term overconsumption can be numerous – from declining sleep quality up to physical symptoms such as feelings of paralysis in your shoulder or arm, twitching fingers, from low self-esteem to loneliness, depression to anxiety and more.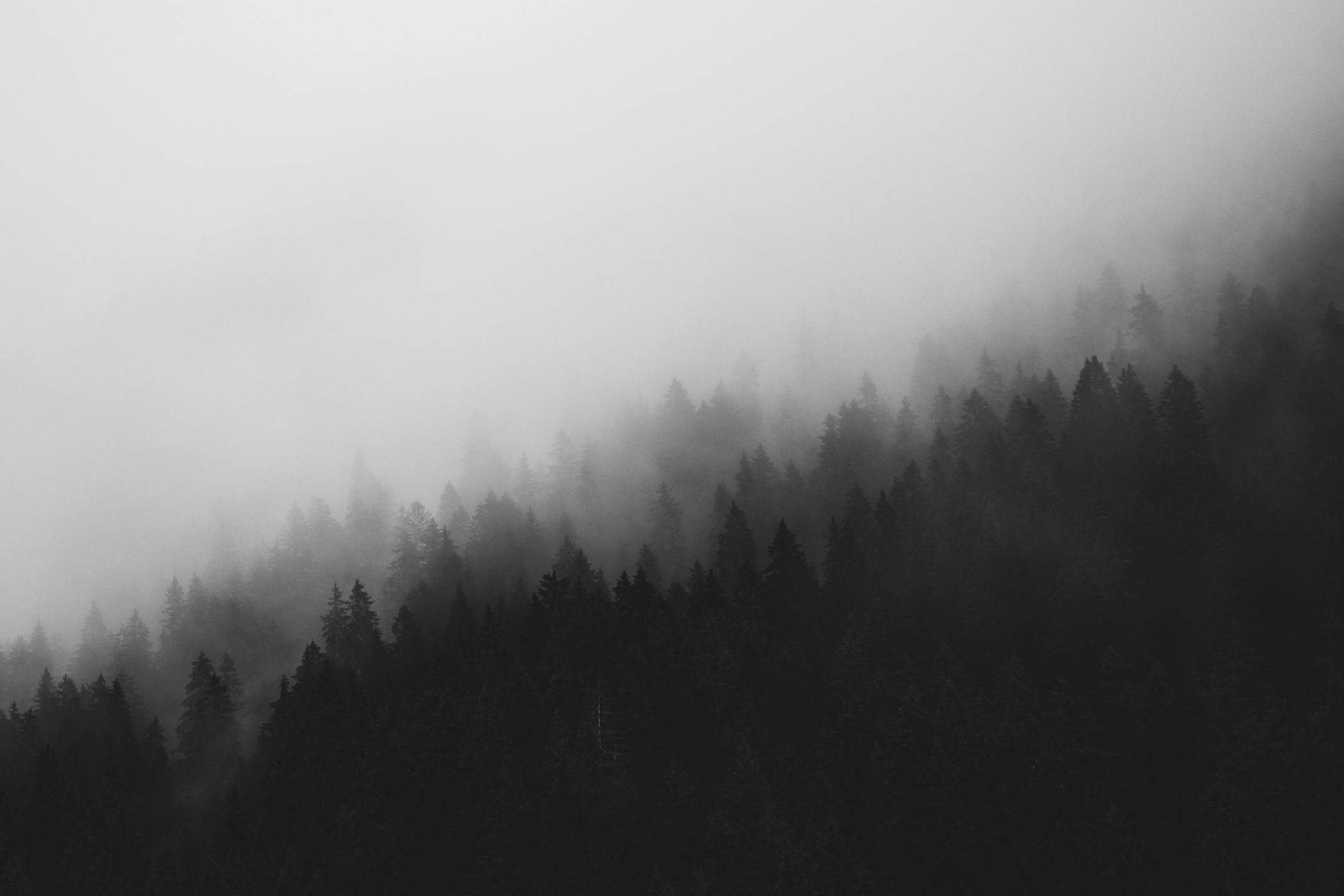 How to control yourself better
One thing is clear: It's not your fault. Apps and digital offers are designed to make you addicted. Period. Think of endless scrolling, notifications, the way apps are designed – from colours to animations – it all screams for your attention. Because attention is the currency of the digital world. And each app wants more and more of your time.
Once you accept that your sometimes uncontrolled digital behaviour is not your fault, you create a new level of awareness. And that's the first step. You become aware of the problem and then you can start altering your behaviour.
Every time you pick up your phone: Check yourself. Ask yourself if it's important and imperative to go online right now.
9 tips how to use your smartphone less
During the week at the offline village we learned a few tricks, which I also want to share with you:
Out of touch: Don't wear your phone close to your body. Store it away in a backpack or bag when going out.
Out of sight: Remove your phone from rooms in your home one by one (bedroom, dining table, couch, toilet, computer desk).
Uninstall apps: Delete all unnecessary apps from your phone. You can use Social Media on your desktop instead, which is less likely to result in endless scrolling.
Do not disturb: Turn off notifications. Set your emails to pull instead of push. This removes distractions, which are poison for our concentration levels.
Sleep well: Charge your phone outside of the bedroom at night.
Stay on time: Buy a wristwatch and an alarm clock.
Check yourself: Set screen time warnings on your phone or even block apps after a maximum amount of time.
Black & white: Turn your phone to black and white at a specific time each night (1 hour before you want go to sleep).
Lock it: When worse comes to worse: Lock your phone and only let someone else have the code to unlock it. Use blocker apps to lock your phone for certain times a day.
All these tips help you reduce your online time significantly. The week at the offline village can be an important first impulse to change your behaviour, but what counts are the 66 days after. That's how long a behavioural change needs to be imprinted.
Why to join an offline village?
So why would you want to join an offline village? I've been offline countless times already in my life – especially when travelling. When days are filled with activities and excitement I forget the phone easily.
But once I'm back home and everyday life routines kick in, so does my online usage.
At the "Offline Dorf" you not only experience the slowness of days without a phone (plus a wonderful program), but you also reflect on your digital usage and get valuable tips from experts – also about movement, breathing, food and so much more. It's a holistic approach – and all of that in an alpine setting, that is simply awe-inspiring.
Find out more & pre-register for the next Offline Dorf in 2024 here!
Pin & save this post for later:
Disclaimer: This is a sponsored post, as part of a collaboration with Montafon Tourism, Vorarlberg Tourism and the Offline Institute – the organiser of Offline Village & Offline Dorf. The views in this blogpost are our own.