(Last Update, September 2023). As soon as summer is approaching we're all dreaming of some kind of summer escape. Yet you might still be undecided on where to spend your summer holidays? Or you're just looking for a short weekend escape?
In this post we're showing you some tips how to break up our long summer in some micro holidays, weekend getaways and 2-3 night mini vacations. We started compiling this list back in 2020 and so far we've crossed off quite a few of these experiences from our bucket list and are always surprised how multifaceted holidays in Austria can be. It's not all mountains and hiking!
Without further ado – here's a list of ideas for short summer holidays in our home country Austria!
Boating at a lake is a must do this year in Austria – pictured here: Lake Wörthersee!
Our Austria summer bucket list
These are just a few examples of special things to do in Austria apart from hiking in the alps. There's much more to do of course – you can ride hot air balloons in Southern Styria or go on a safari at lake Neusiedl. These are some of the things we'd love to do this year in Austria!
1. Go boating on lake Neusiedlersee
Just one hour away from Vienna the reeded shores of lake Neusiedlersee invite for a weekend getaway to go boating and swimming, ride bikes in the flat grassy steppe landscapes and visit one of the many "Heurigen" – the famous wine taverns, that only open for the season!
Our tips:
Stay in Bliem's Wohnreich – a small boutique hotel with minimalistic rooms and a unique selection of local delicacies (try the pickled lily!).
Visit Schloss Halbthurn and stroll through the exquisite pastel coloured rooms.
Enjoy lunch at "Heuriger zur Hölle" – a wine tavern with a beautiful deck and views of the lake.
Visit "Gut Oggau" for some truly fantastic wine by young winemakers and a beautiful courtyard.
Watch sunset from the pier in Neusiedl and wait for the lighthouse to switch on it's lights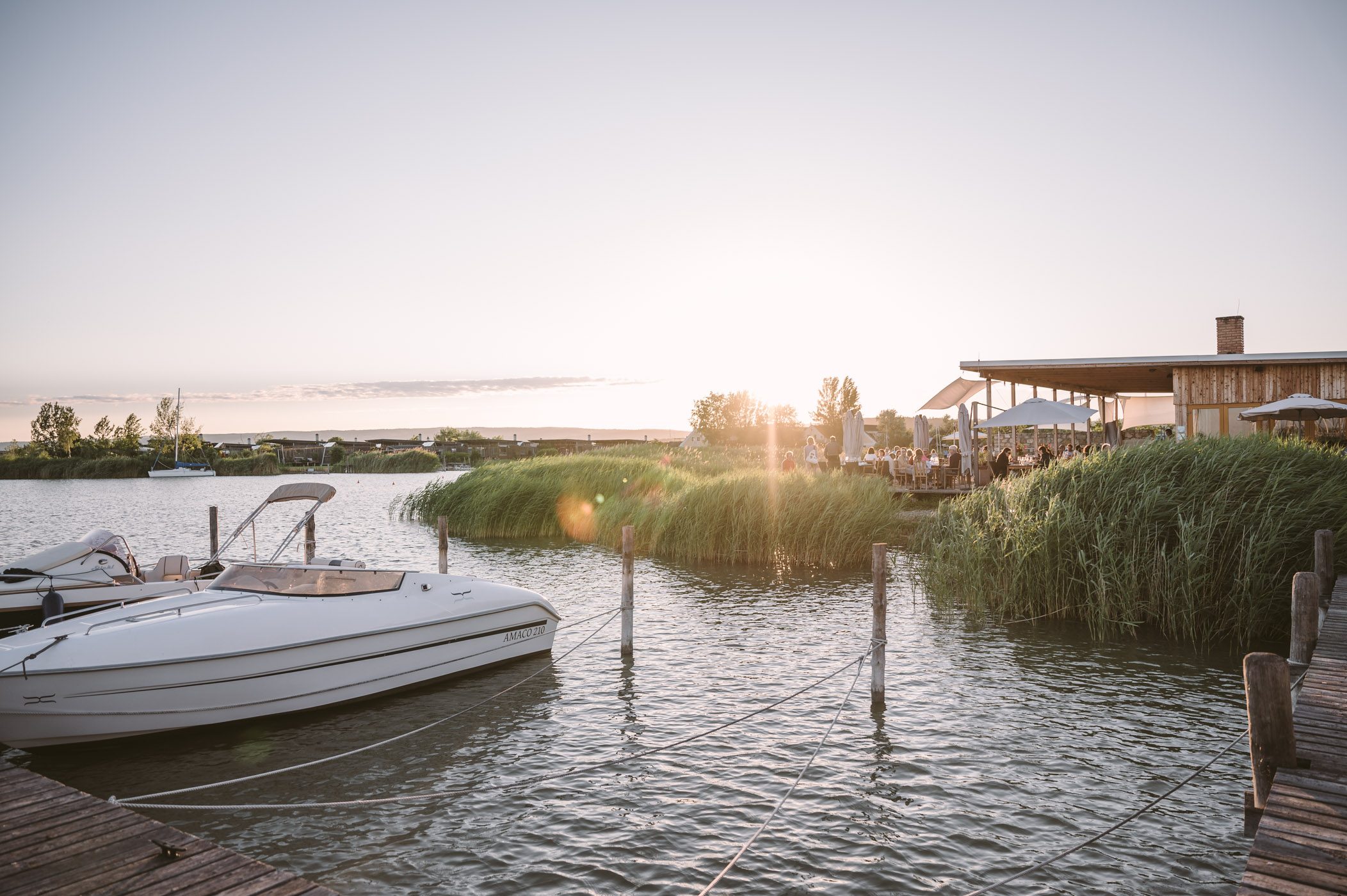 2. Stay in a winery in the vineyards of Südsteiermark
Speaking of wine – there's one region in Austria, that's famous for it's vineyards and wine hotels and it's the South of Styria. Also dubbed the "Tuscany of Austria" you'll find green rolling hills dotted with vineyards and cypress trees here. The climate and soil makes for the perfect breeding ground for some of Austria's most famous wines, but there's much more to discover!
Our tips:
Book a stay at one of the chalets or wine houses of "Pures Leben".
Stay at the one of the iconic "Winzarei" rental houses by wine maker family Tement.
Have a picnic in the vineyards with a customised picnic basket by "Weingut Tinnauer".
Discover the famous "Herzerlstraße" (a heart-shaped street amidst the vineyards) just across the border to Slovenia!
Go on a hot air balloon ride to see the region from above!
3. Sleep at the shores of lake Millstättersee in a bivouac
Since we saw a photo of those bivouacs at the Carinthian lake Millstättersee we knew we had to visit those one day! We love special accommodations at iconic locations anyhow – and this promises to be one of a kind in Austria. In June 2020 we stayed at "Refugium am See" and loved the experience! The bivouac comes with it's own private lake access and daily breakfast delivery service in a picnic basket, as well as it's own wooden rowing boat.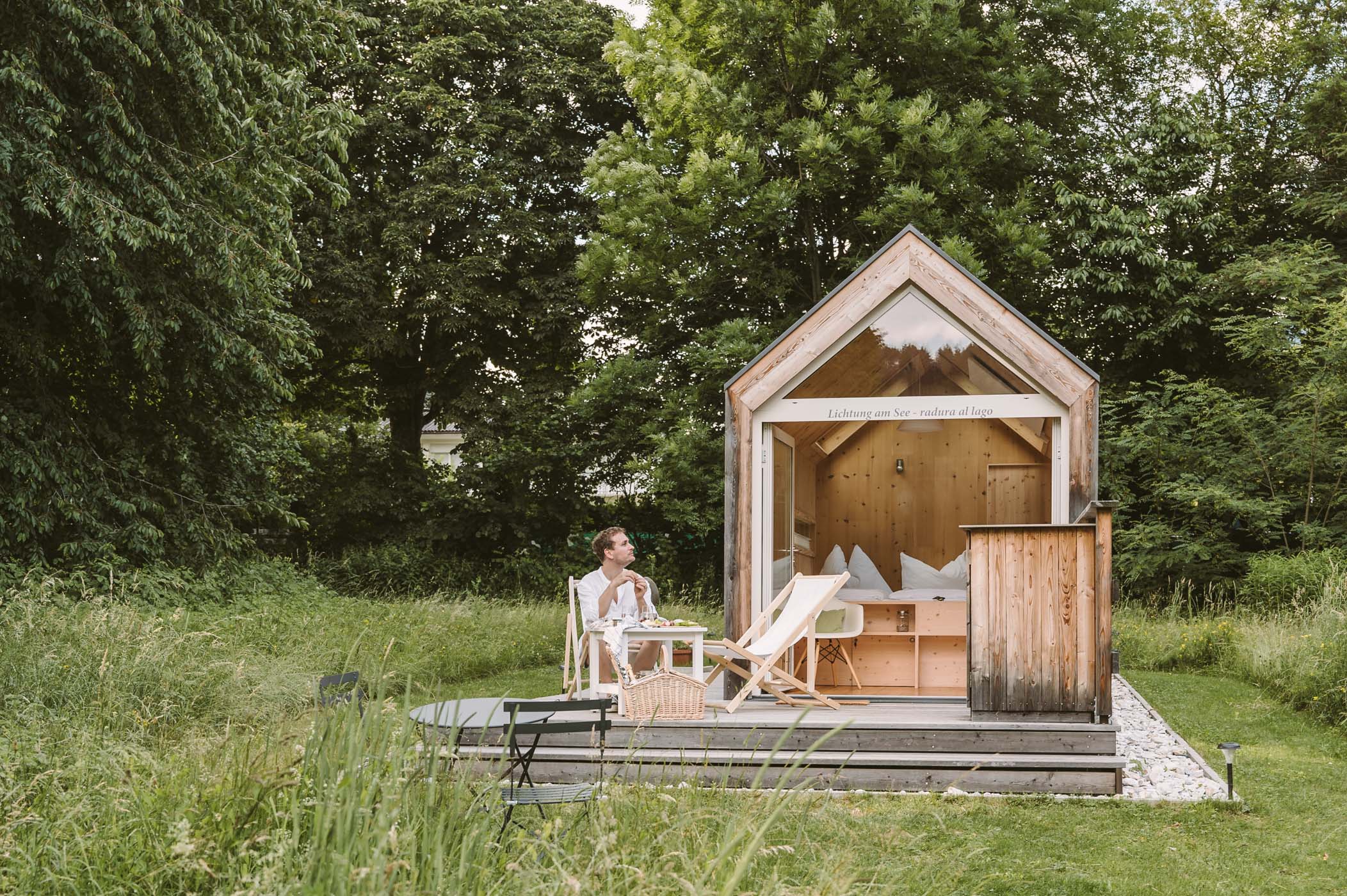 Our tips:
4. Explore the apricot harvest in the Wachau in July
Childhood memories are simply the best! I have one of those memories of visiting the apricot harvest festival in the Wachau region and they served the most juicy and delicious apricot dumplings directly from the street stalls. This year most of the traditional festivities are cancelled due to Corona, but that doesn't mean there's no chance to visit the region during the apricot harvesting season!
There's even a live apricot webcam where you can check if they're ready to be harvested.
View this post on Instagram

Our tips:
View this post on Instagram
View this post on Instagram
5. Stay at a carbon neutral hotel at lake Weissensee (Austria's Caribbean!)
Since we visited lake Weissensee last year in autumn we swore to return in summer to jump into the turquoise water (as soon as it's warm enough!) 🙂 We started researching where to stay in the region and discovered a very intriguing CO2 neutral, organic hotel right at the lakeshore!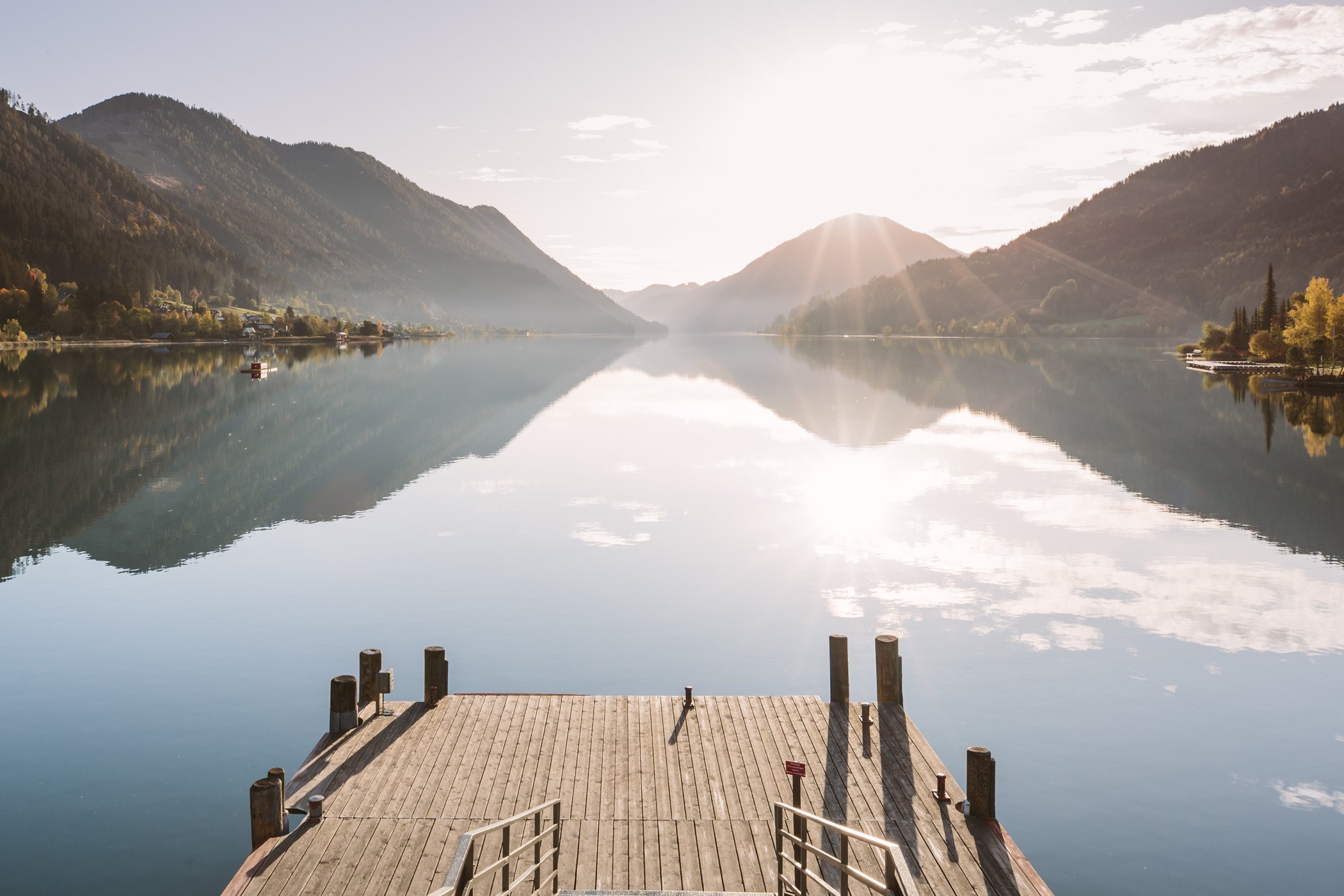 Our tips:
Stay at the "Bio Hotel Gralhof" at the lakeshore – a completely carbon neutral hotel dedicated to organic food and sustainability.
If you visit in August you can enjoy classical music on a ship, or you opt for a Yoga retreat or the farm-to-table weekend in October. The hotel offers many experiences that make a stay even more memorable.
The region Weissensee is also part of the so called "Alpine Pearls" – a tourism initiative that promotes sustainable traveling. One part of the concept is to travel all the way to the hotel with public transport. There's a train shuttle that picks you up from the station and brings you directly to your accommodation!
6. Take a city break in a tree house in the alps
I can't really remember when I slept in a tree house the last time (unless you count the starbed, that we stayed in during our Zambia trip last year) 😉 Luckily Austria has a few very luxurious options, so that we can consider this again – even at our age 😉
View this post on Instagram
Our tips:
Choose the tree houses of "Almdorf Seinerzeit" in Carinthia if you're up for true fairy tale magic. The so called "Nuptial cottage" sits intimately atop of Swiss stone pines and can only be reached via a drawbridge!
A more modern option would be the triangular shaped tree lofts at Hochleger by Ziller Seasons in Tyrol.
Last but not least you could opt for the tree house at "Hotel Gassner", which is more of a tree luxury lodge in the mountains of Salzburg. The freestanding bathtub speaks for itself!
View this post on Instagram
7. Find lavender, poppy & canola fields in Austria
There's one thing that can be found in Austria as well as the Provence or Tuscany – rolling fields of blooming flowers. This year we make it our mission to find some mediterranean flair in Austria. While the poppies are already in bloom right now (mid of May), the lavender and canola fields will take a bit longer to get ready!
Our tips:
This was our personal Austria summer bucket list – let's see what we can tick off this (or next) summer 🙂 We hope you found some ideas for your summer plans!
What's on your personal bucket list for this summer?