Our first trip across the border after months of lockdown brought us to our neighbours in South Tyrol. We've been to South Tyrol a couple of times already! We spent 5 days on summer holidays and witnessed the transition from autumn to winter. But for this trip we came here on a specific mission: We wanted to check out some of the most incredible hideaways and design hotels.
More than just hiking
It's important to understand that South Tyrol is more than ("just") hiking and glorious mountains. It's a destination that has always convinced us with it's extremely high standards in hotels and service. When compared to other mountainous destinations, that's one of the key assets of South Tyrol (along with it's mix of mediterranean and alpine influences).
The wealth of the region is abundant and tangible in it's touristic infrastructure.
Of course the cable cars, streets and hiking paths are in A+ condition as well, but this time we were looking more closely at the hotel infrastructure. So let us introduce you to two very special hideaways and design hotels in South Tyrol!

The Adler Lodge Ritten offers chalet type accommodations  with a maximum of privacy and luxury.
Last year we chose our favourite hotel amongst all the hundreds we've visited so far and selected the wonderful San Luis Retreat in South Tyrol. So we already knew South Tyrol has some incredible accommodations to offer. In times where COVID-19 is still active around the world we focused on hotels, that are serene hideaways, where you have ample space as guest and can safely and easily keep your distance.
Remote locations, privacy and exclusivity are what we are looking for these days!
One of the key assets of hideaway hotels is their remote location and privacy.
At Adler Lodge Ritten you won't come close to other guests unless you want to!
Adler Lodge Ritten in Ritten
Our first stop brought us to the Adler Lodge Ritten – where we stayed in a private chalet for two nights. The resort is located up on a mountainous plateau called "Ritten" (or "Renon") close to Bozen (Bolzano) and offers two types of accommodations, suites in the left wing of the hotel and chalets in the right wing. We opted for one of the chalets for a maximum of privacy and exclusivity. These triangular shaped wooden houses offer your own private sauna, deck and ample space inside to spend your days relaxing here.
If you book your stay at the Adler Lodge Ritten make sure to ask for one of the chalets at the pond!
The whole concept of the Adler Lodge Ritten revolves around all-inclusive luxury. Hidden away in the woods, secluded by an iron gate, the lodge offers the perfect retreat!
Many guests come here to experience true privacy and probably never really leave the vast grounds.
The hotel caters to those needs with a food concept that won't let you go hungry! There's a sumptuous breakfast (partially served and partially from the COVID-19 proof buffet), a lunch/afternoon tea (from 1-4pm you'll get soup, warm and cold dishes and cake) followed by a 5-6 course dinner with regional ingredients and a very natural appeal. All the drinks (even the mini bar and wine) are included. And the best part for us: As vegetarians we even got 2 full menu options to choose from at dinner plus extra dishes from the weekly changing classics menu. This is more choice than we are used to!
Many guests don't leave the lodge for a couple of days and get spoiled by the all-inclusive service & outstanding food!
And then there's the relaxation area! The huge indoor pool opens up to an even bigger infinity outdoor pool with stunning vistas of the surrounding mountains. If you prefer more privacy you can walk a few steps to the adjacent woods with it's forest saunas and relaxation room. It's not simply a sauna in the forest, but the lodge offers three stilted wooden buildings with a relax room and two different saunas including an elevated plunge pool.
From the forest sauna to the infinity pool – the Adler Lodge Ritten offers all sorts of relaxation options!
We are not exaggerating when we say we had to force ourselves to leave the hotel for some explorations 😉 Although there's enough to do around the beautifully secluded Ritten area – like a short nice hike to the earth pyramids in Oberbozen! The hotel also offers free e-bikes to rent and a daily activity program that includes guided e-bike tours, yoga and much more! Yet the best part is probably just staying up in the lodge and truly relaxing for a few days!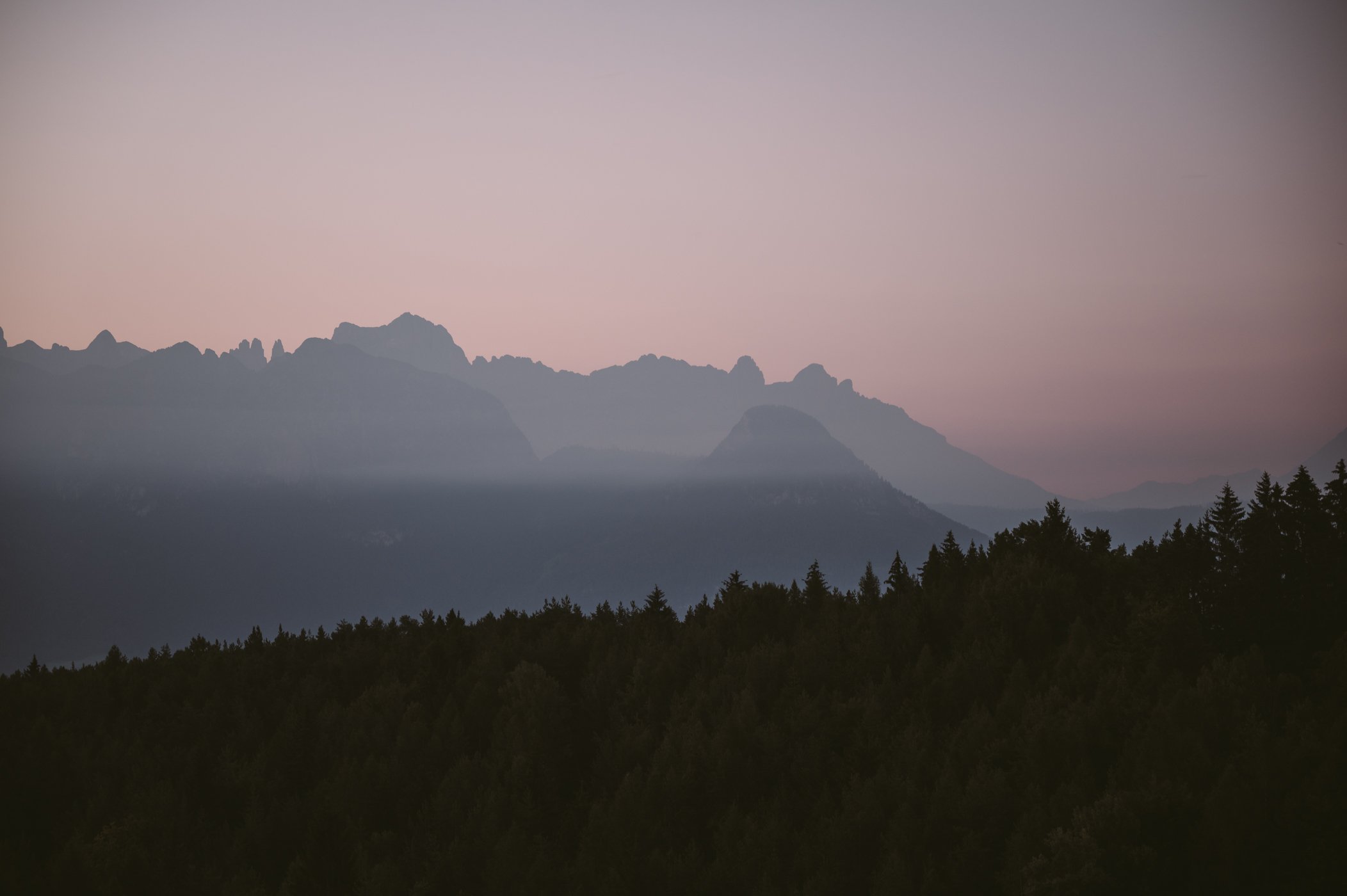 Hotel Saltus in Jenesien / San Genesio
Just on the other side of the valley there's a very different hotel. On the high plateau of Jenesien (San Genesio) you can check into the Hotel Saltus, that is all about reduction and design. The walls and floors of the rooms are built with clay, so it feels like you're connected to the earth right away when you take off your shoes here. All the furniture is well-designed and a lot of thought has been put into the feeling of serenity here.
The Hotel Saltus is a newly opened design boutique hotel close to Bozen.
The hotel has been reopened in 2019 with an all new design concept, but also kept a part of the hotel traditional to accommodate their regular guests in the more original rooms. We booked a stay in one of the new rooms and loved the reduced, minimalist design, that still feels warm.
The new rooms at "Hotel Saltus" are built with local natural materials like clay and wood and exude a very reduced atmosphere.
As a guest of the new part you have breakfast and dinner in the traditional restaurant – so in the old part of the hotel. And although the furniture and also the menu have been updated and feel quite contemporary (while still sticking to regional ingredients and local specialities), it still feels a bit off to walk over to the old part of the hotel. That being said the breakfast is probably one of the best we had in a while! All the items get served and there's plenty of choice – from pancakes to fresh chanterelles!
On the second morning we decided to order room service for breakfast, so we could enjoy the mouthwatering dishes on our terrace overlooking the larch forest in front of our room.
And if forest bathing wasn't enough you can also enjoy a dip in the rooftop infinity pool! We loved the early morning hours on the rooftop – watching the sunrise from the warm pool. During the day you can sunbathe on the rooftop terrace, book yourself a spa treatment or join one of the forest bathing classes, that include meditation in the woods.
Summer experiences in South Tyrol
Although we focused on these two outstanding hotels, we did also see and explore bit of South Tyrol in our 5 days there. South Tyrol caters to both needs – you can simply relax in some of the best hotels in the alps or be active. We decided to combine both worlds and also engaged in some summer activities: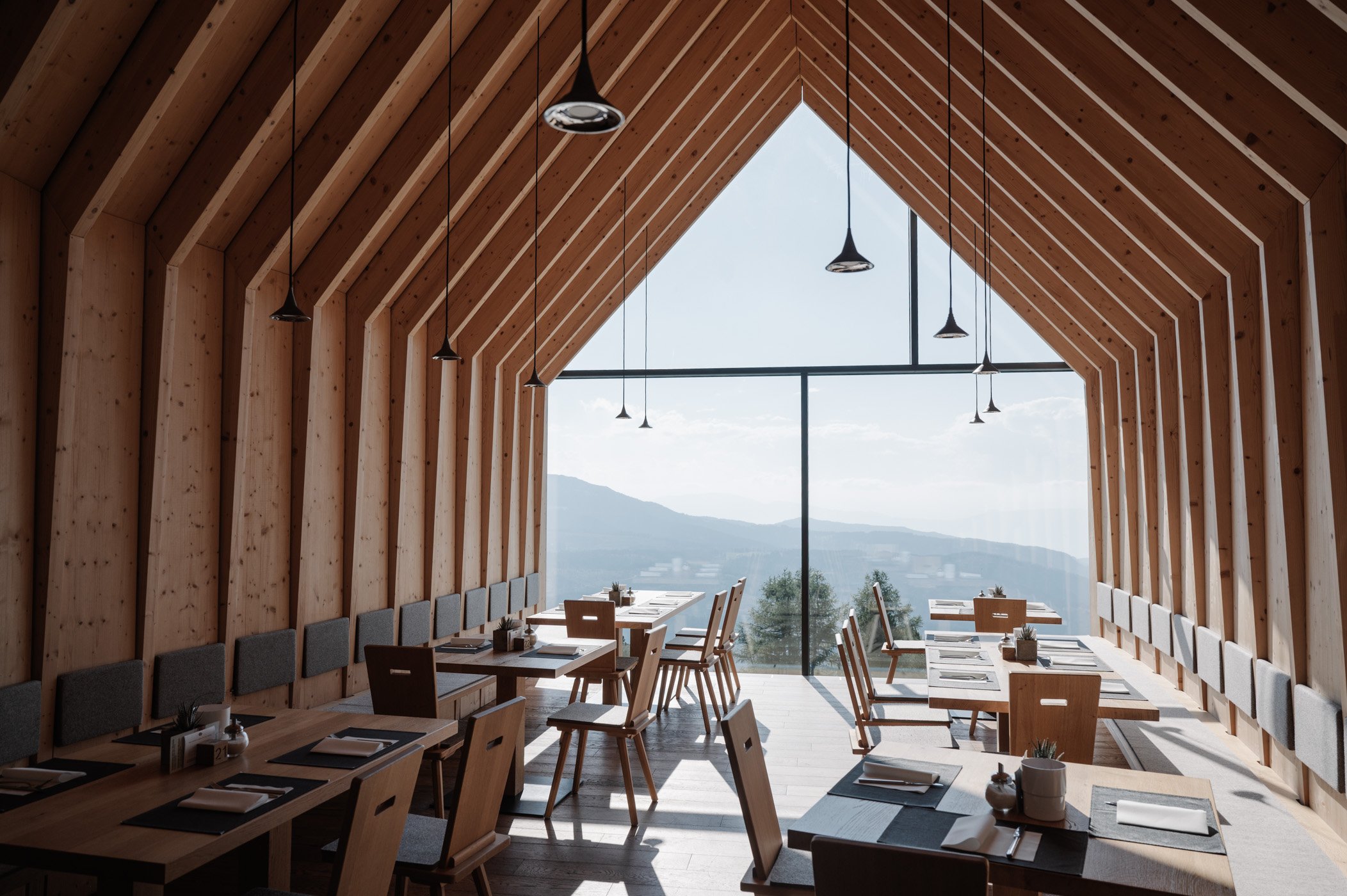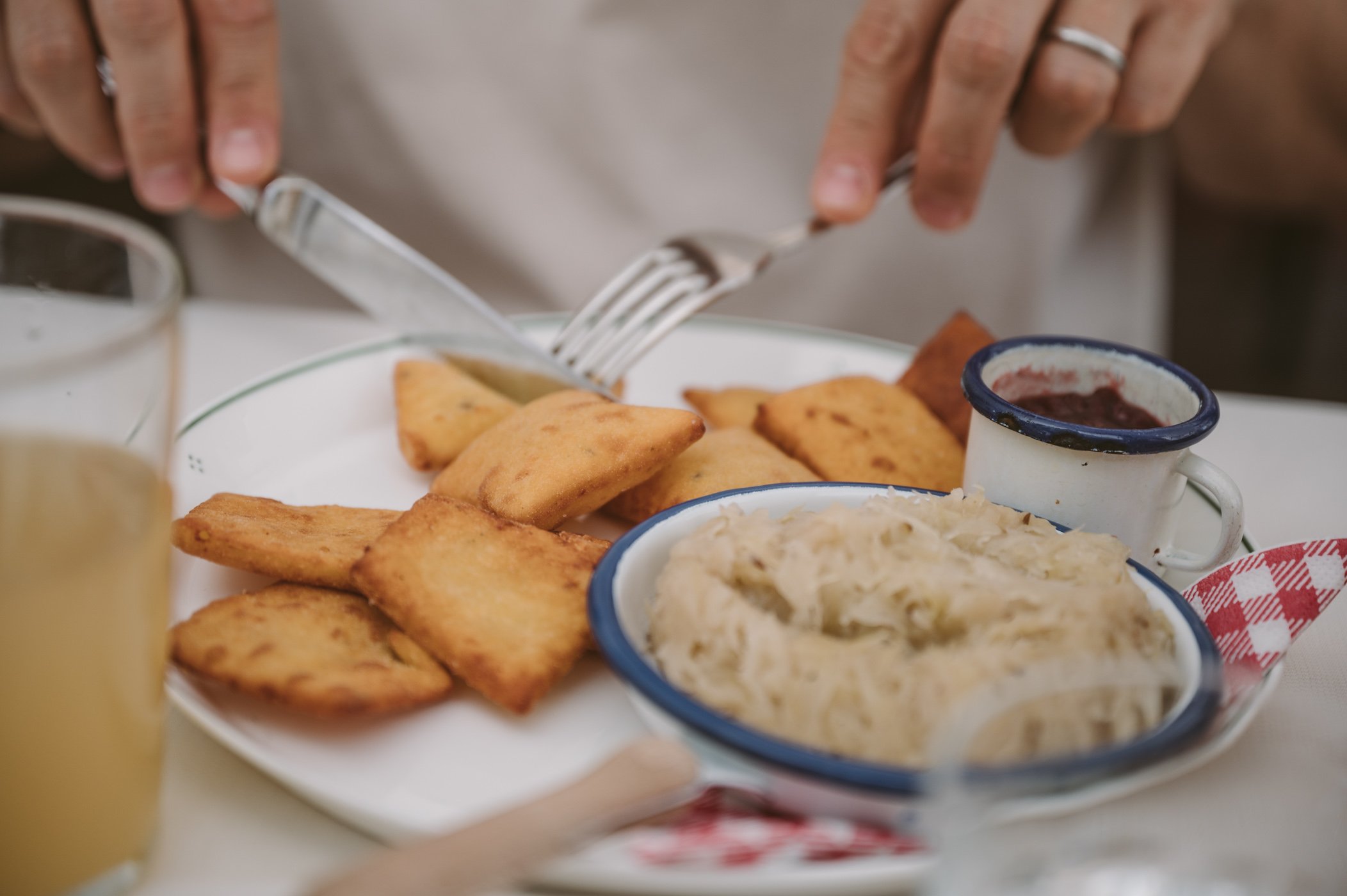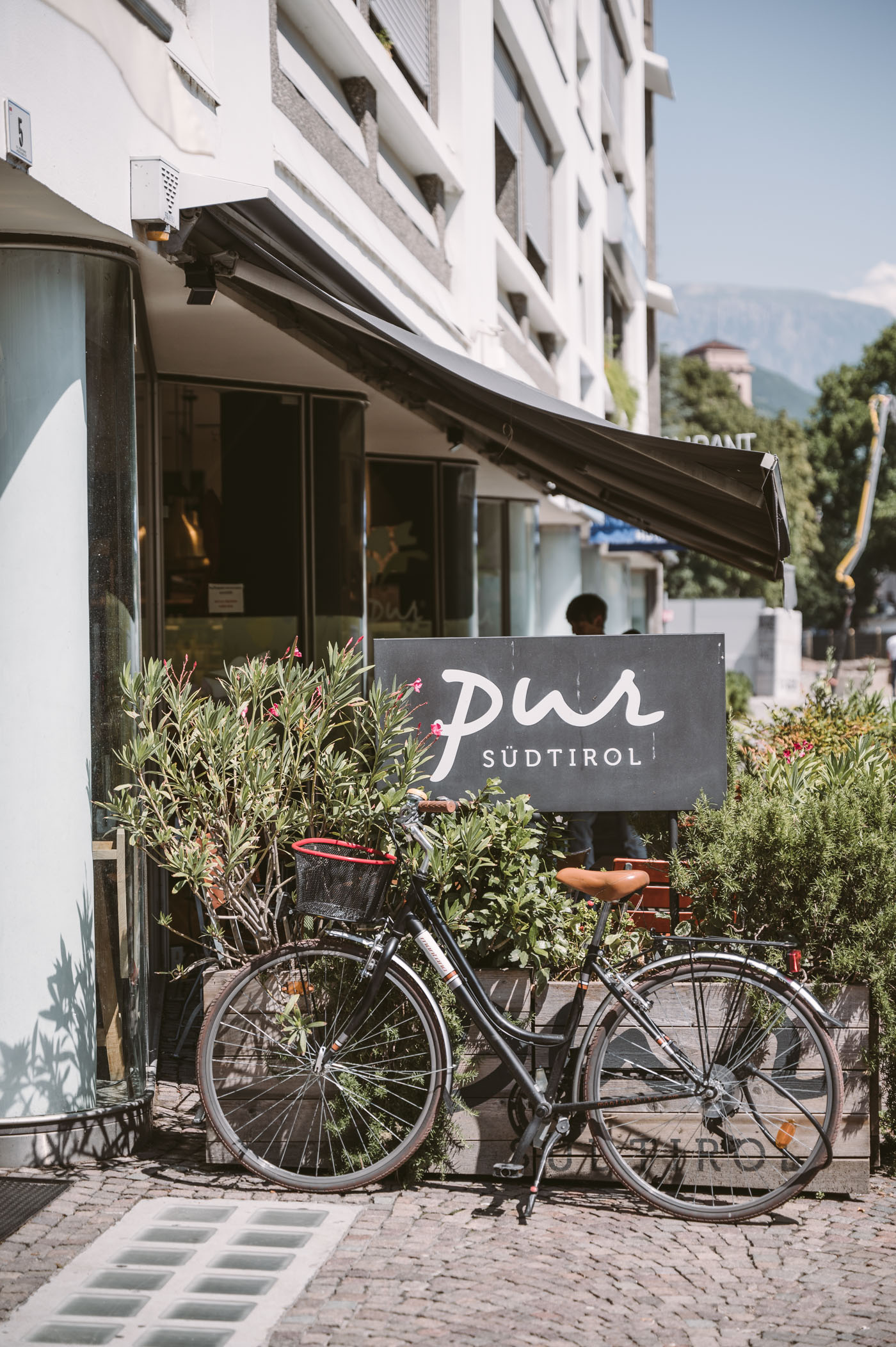 Our takeaway from 5 days in South Tyrol
Every time we visit South Tyrol we know that we want to return! That has been true for the last 3 times and also proofed itself as more than just a trend this time around. South Tyrol combines some of the best features and always leaves us feeling replenished and reconnected with nature.
For us South Tyrol is the perfect getaway for discerning travelers who look for beautiful mountain scenery, but combined with iconic hotels and luxury hideaways.
If you want to read more about South Tyrol, check our other blogposts: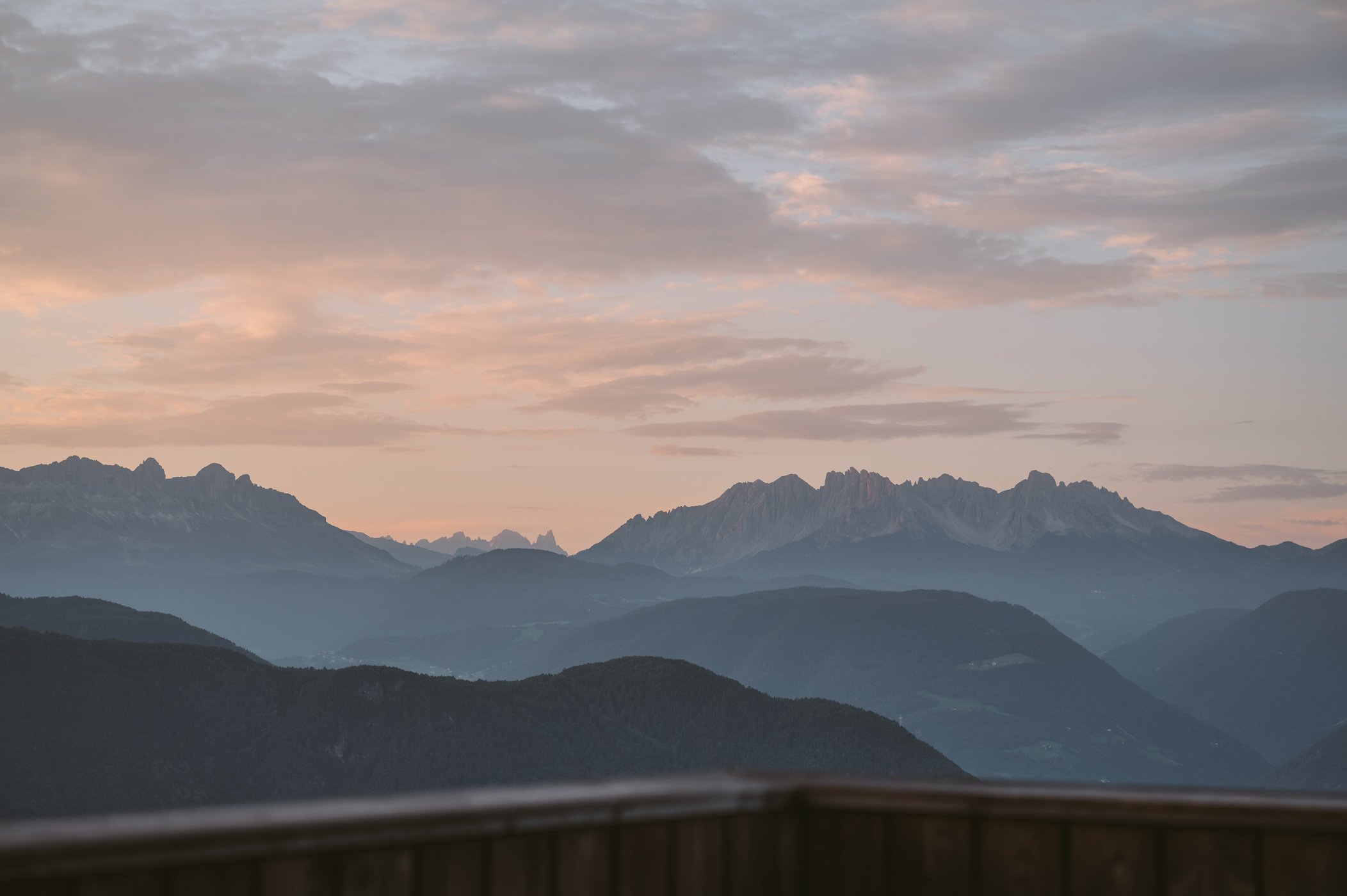 Save this blogpost for later:
Disclaimer: This is a sponsored post. We were invited to discover South Tyrol by the tourism board. The views in this blogpost are our own.