An integral part of the joy of travelling lies in the anticipation. This feeling even has a word in the German language called "Vorfreude", which you could loosely translate als "pre-joy". The positive anticipation, the hopes & dreams and all the endorphins, that are released during the planning process of a holiday. Oh, don't get us started…
Vor·freu·de [ˈfoːɐ̯ˌfʁɔɪ̯də]: The joyful, intense anticipation that comes from imagining future pleasures.
And while traveling might still feel a bit out of reach, now is the time to dream of what lies beyond the lift of travel restrictions. In the last two years we visited the iconic region of South Tyrol in Italy twice and plan on returning for a third consecutive year in 2020.
Let's show you why we feel all the "Vorfreude" when thinking about our next visit of South Tyrol!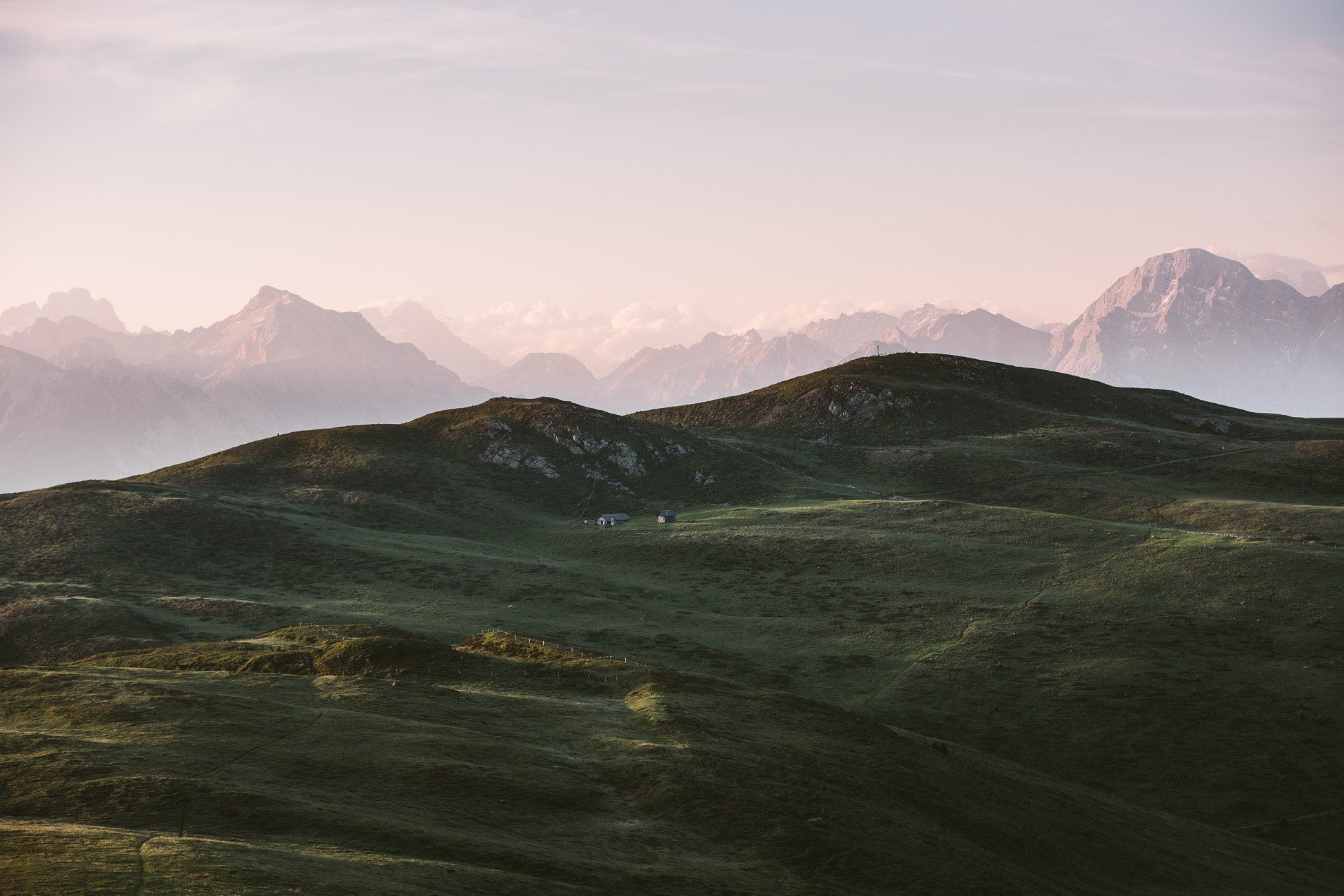 5 Reasons for "Vorfreude" to visit South Tyrol:
These are only 5 very good reasons to return to South Tyrol! Before we show you those reasons in more detail, let's look back on some of the previous experiences we got to enjoy in South Tyrol.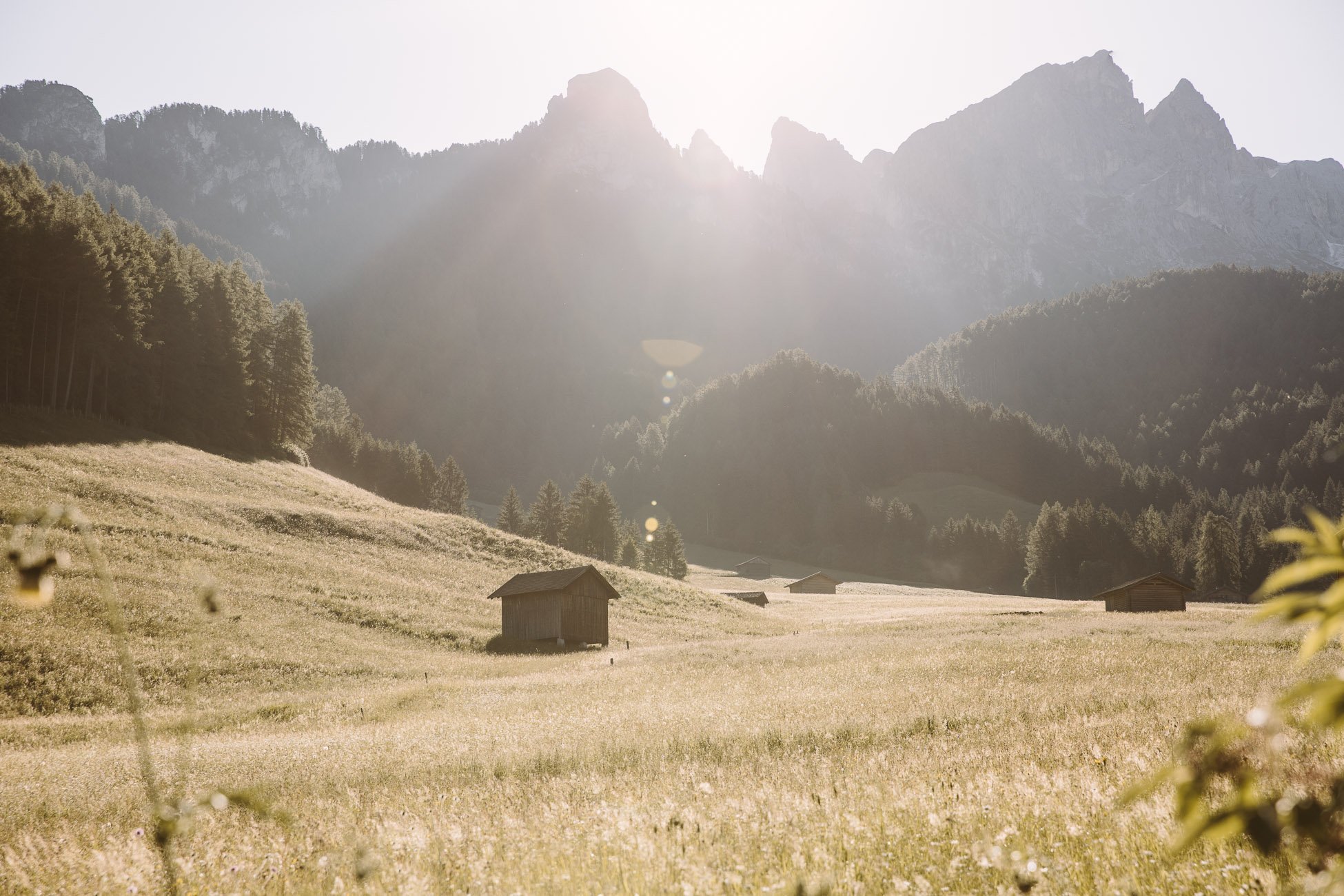 Looking back before we look into the future
During our last two visits of South Tyrol we got a first taste of the incredible variety that is on offer. We spent 5 summer days in South Tyrol, went boating on the iconic "Pragser Wildsee/Lago di Braies" at sunrise, strolled through Meran/Merano and went shopping at the Monocle store, visited the super famous "Karersee/Lago di Carezza" and the Mesner mountain museum built by the late Zaha Hadid.
From Lago di Braies, the San Luis Retreat to the calm alpine meadows of Rodengo – this is the variety we're speaking of.
During that same visit we also fell in love with our favourite hotel to date – the unparalleled San Luis Retreat.
The San Luis Retreat is still one of our favourite hotels we ever stayed at!
A year later we got to enjoy a couple of sunny autumn days in Lana where we took a cable car to stay in the legendary vigilius mountain resort (read our hotel review here).
To reach the vigilius mountain resort guests have to take a cable car to get up to these views.
And even if we're lucky to have explored so much of South Tyrol already, there's still much more to discover! So we've collected five very good reasons to visit South Tyrol and that make us look forward to another visit.
1. Iconic mountain terrain: Drei Zinnen & Seceda
It's almost ironic, that we've never been to these two places: The famous "Drei Zinnen/Tre Cime" (loosely translates to "Three pinnacles") and the iconic Seceda with it's sloping mountain side. Both are high up on the list of every South Tyrol visitor (and rightfully so). They are located in different parts of the Dolomites, so visiting both can't be done in one hike or even one day, but we plan on having enough time to visit both during our next trip!
View this post on Instagram
View this post on Instagram
2. Out of this world hotels
When it comes to the quality and variety of hotels South Tyrol is hard to beat. There's not just a huge selection, but also creativity and outstanding architecture. The Miramonti Boutique Hotel is one of those places we always wanted to stay in – not just for it's stunning infinity pool, but also it's location overlooking the valley of Meran.
View this post on Instagram
The interior concept of Wabi Sabi at the new Saltus Hotel also looks quite intriguing. Or the honeycomb-like architecture of the soon-to-be-open hotel Milla Montis. And we could also imagine sleeping in the new Skyviewchalets!
One of these three hotels might also see us in 2020! Fingers crossed 🙂
3. Dumplings, sauerkraut & all the delicacies
And then there's the – of course – the food. With Raffael's grandfather coming from South Tyrol he grew up on some of the delicacies from the region. His personal favourite are the so called "Tirtlan" – crispy baked pockets filled with Sauerkraut. That reminds us to get the recipe from his grandmother!
They might not look like much, but Tirtlan sure taste heavenly!
We could totally see ourselves eating dumplings (in South Tyrol that's usually a trio of beetroot, cheese and spinach dumplings) in this epic trio of glass-fronted gables at the mountain restaurant Oberholz in the Dolomites.
View this post on Instagram
4. Visiting the traffic-calmed high plateau: Seiser Alm
This brings us to our fourth item on the South Tyrol bucket list: Staying at the largest high-altitude alpine meadow called "Seiser Alm/Alpe di Siusi". We made a day trip to this place last winter and since then dream on staying there for at least one night. The alp is incredibly scenic and vast and there's one dreamy hotel located right there – the Adler Lodge!
View this post on Instagram
This is the Seiser alp/Alpe di Siusi in winter – we'd love to experience it in summer as well!
5. Being in harmony with nature: Forest Bathing & Mediterranean escapes
Last but not least we can't wait for that ultimate South Tyrolean luxury – feeling completely immersed in nature. We plan on going forest bathing and listening to the sounds of nature. We plan on drinking wine surrounded by palm trees and mountain tops. And first and foremost we plan on enjoying slow travel moments to really get a feeling for South Tyrol!
Spread the love if you found the tips in this post helpful:
Disclaimer: This is a sponsored post in collaboration with Visit South Tyrol. The views in this blogpost are our own.