http://frenoaltiempo.com/?q=canada-pharmacies-online Marrakech has a magnetic power – it seems everyone feels a certain draw towards the red city these days. But apart from the well-known Souks in the Medina and Jardin Majorelle, there's a lot more to discover in Marrakech.
That's why we compiled an in-depth see url guide to 4 magical days in Marrakech.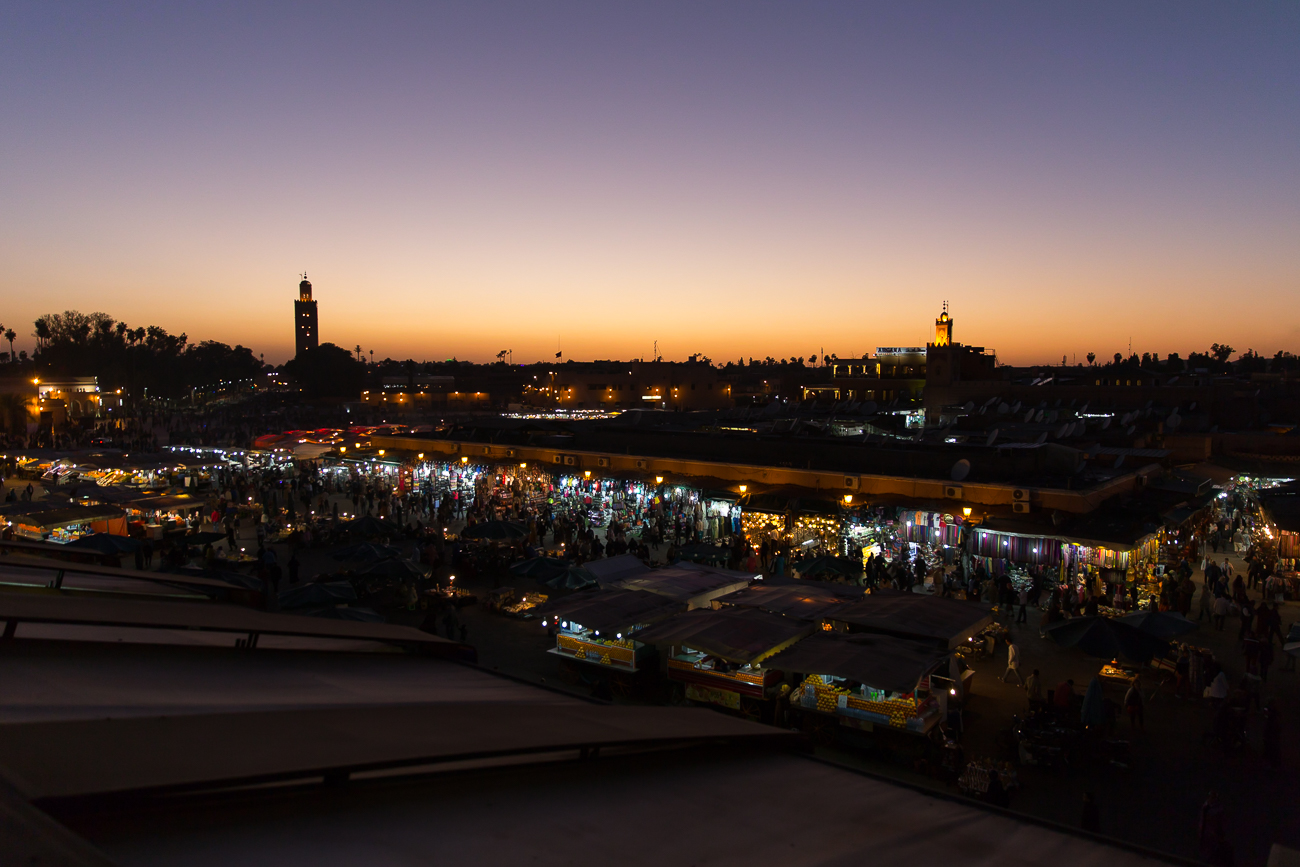 DAY 1 in Marrakech
It's the day of your arrival and you might have spent a while at the airport going through the immigration process. (Unless you booked the Royal Mansour hotel and got a VIP pick-up – we'll come to that later). Now you just want to check into your fabulous Riad hotel (most of them are really out of an oriental fairytale) and chill. Here's what you can do after that:
http://charltonisland.com/?q=can-viagra-make-you-fail-a-drug-test 6pm: After checking into your hotel it's time to follow link explore the Medina for the first time. Just stroll around and get lost in the confusing maze, that the old part of Marrakech is. Enjoy the sounds of the metal worker's souk and the smells of the spice souk and feel like you've truly arrived in Marrakech.
watch 8pm: Depending on the time of the year of your visit it might be sunset time now. Make sure to get a table in one of the many http://freejobseeker.com/?q=best-viagra-pills-australia rooftop cafés around Djemaa el Fna for sunset. We recommend the famous "Café de France". Order a mint tea (be aware that they are very sweet) or a freshly squeezed juice (we recommend orange-avocado) and enjoy the view of the craziness that is happening below. At dusk the market place changes it's face from a quiet market zone with a few juice and clothes stalls to a huge night food market with all sorts of magicians, dancers, monkey trainers and also the occasional imposter.
online medications viagra 9pm: buying viagra in the santo domingo Dive into Djemaa el Fna after carefully observing the activities from below and feel like a part of Marrakech.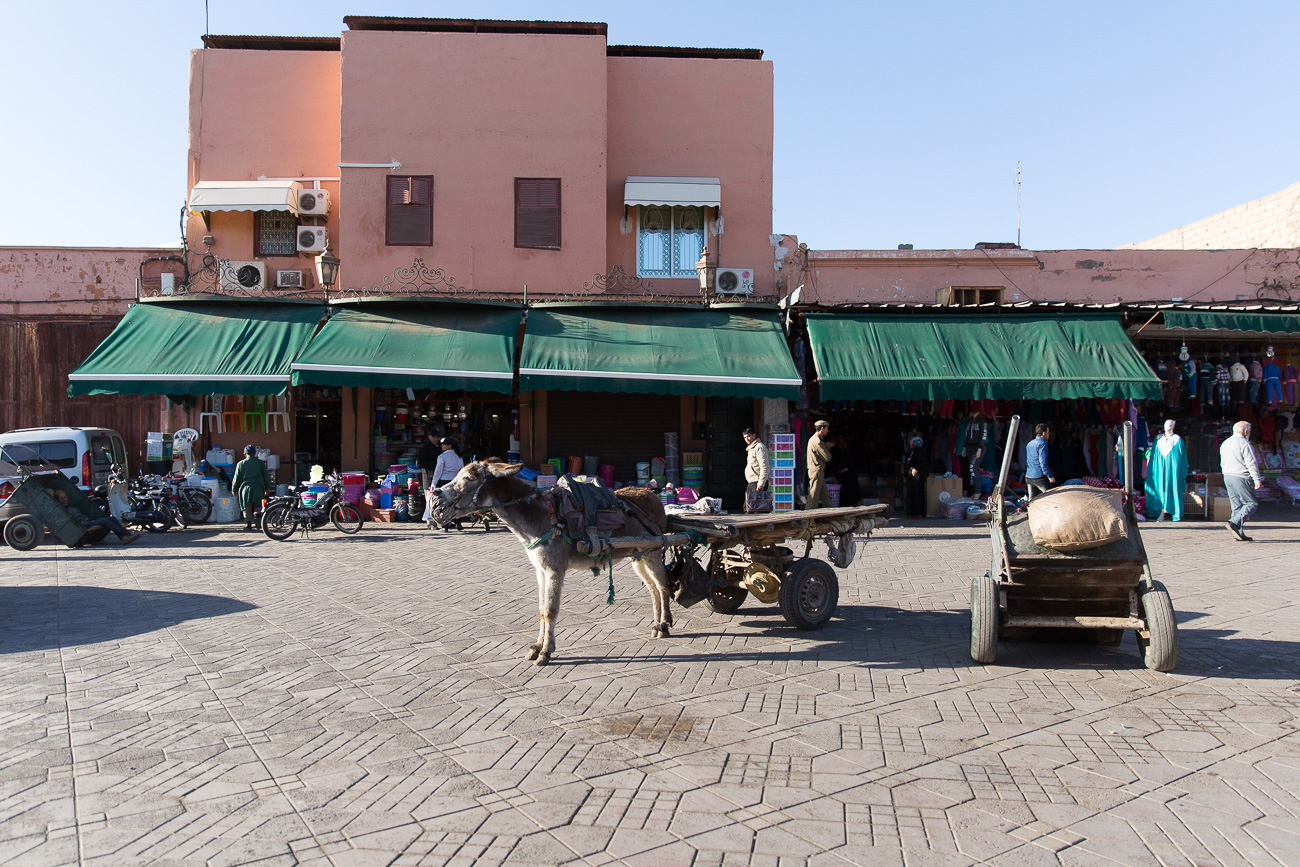 First impressions of Marrakech's Medina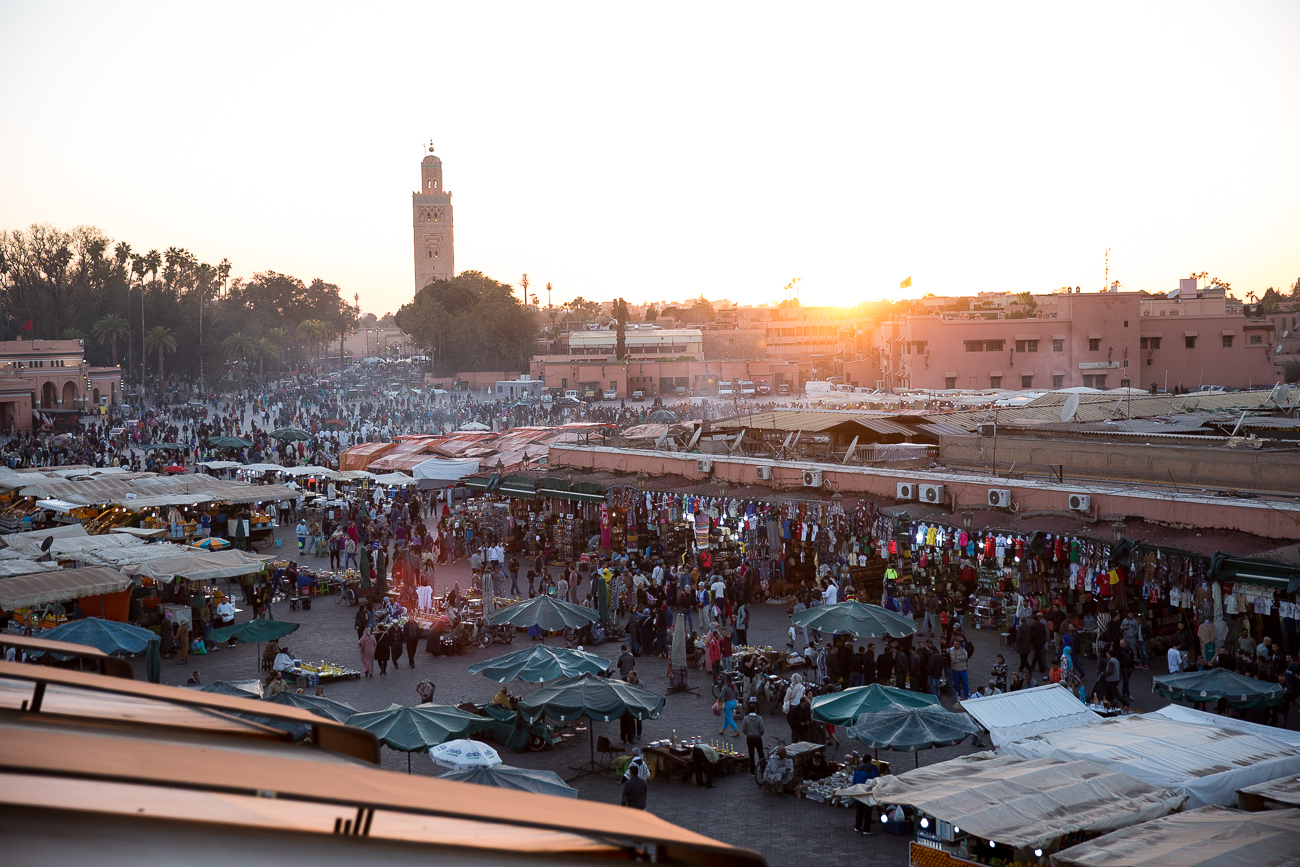 The view from Café de France at sunset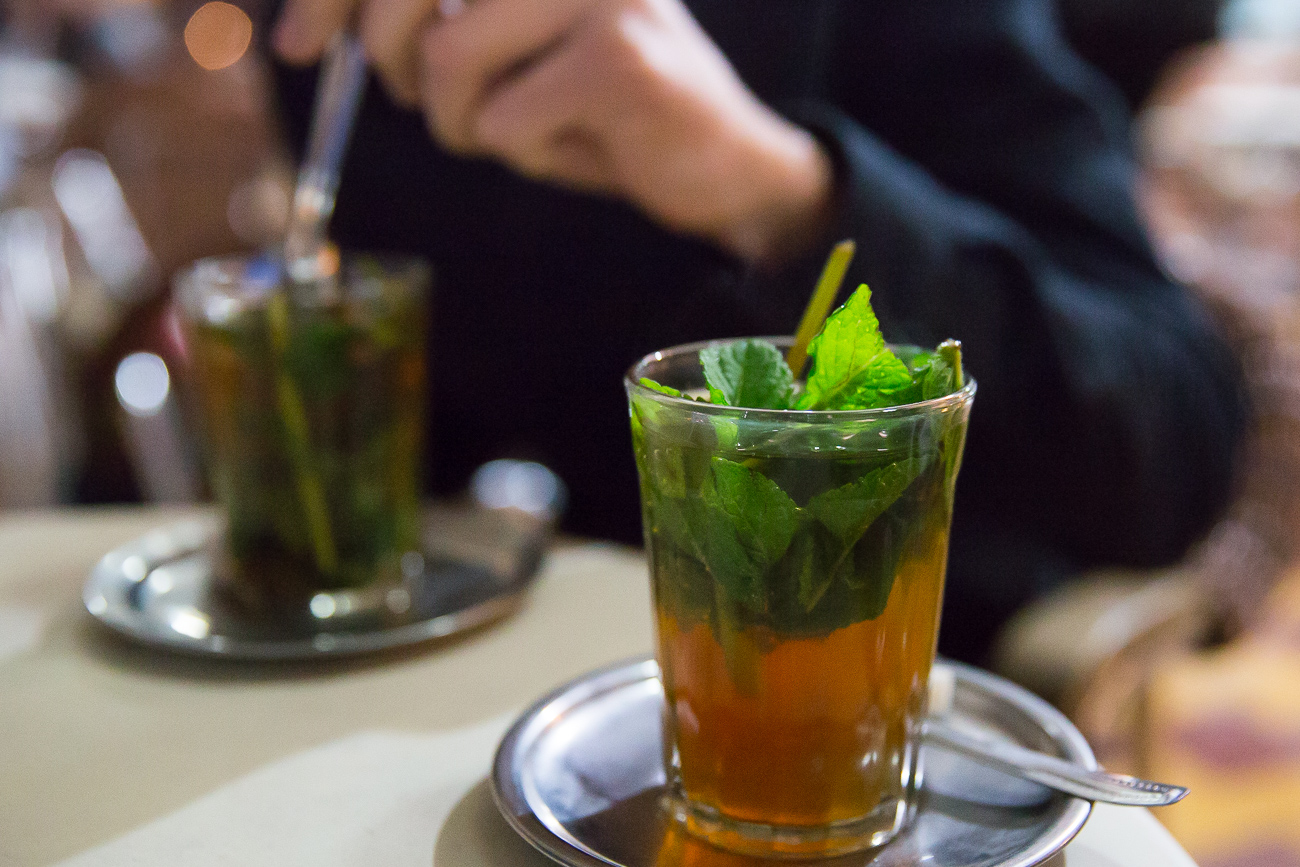 Mint Tea at Café de France Marrakech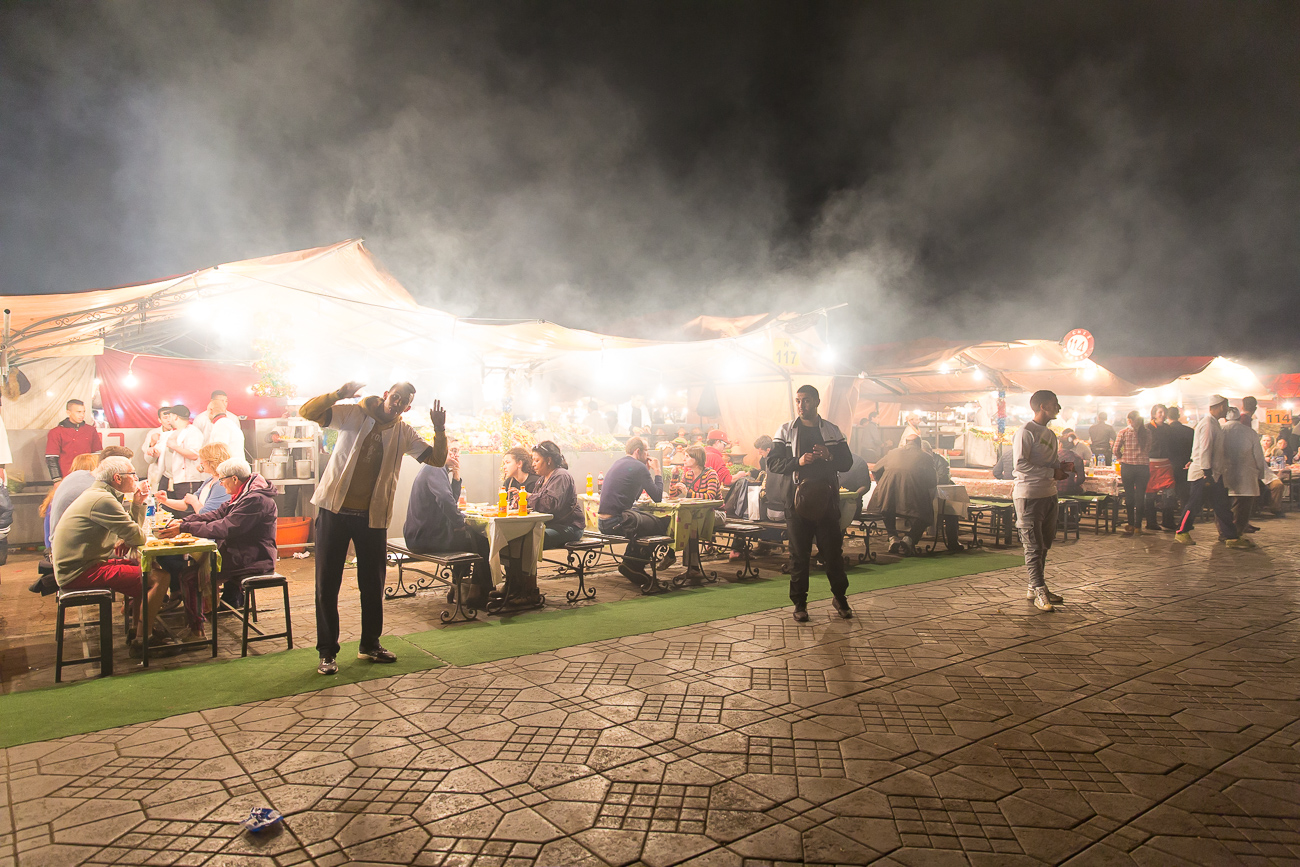 Djemaa el Fna at night
http://free3dmaxmodels.com/?q=buy-viagra-in-england What not to do?
Don't eat at one of the stalls at Djemaa el Fna. Just look at the picture above, it's only tourists that eat there (pictured is stall #117, which is supposed to be one of the best). We had an overprized, underflavoured first meal here.
Don't take pictures of the dancers and snake charmers (they'll ask for cash after the first photo you took). Actually – do take pictures – but just be aware of the scam 😉 You'll love the pictures anyhow…
Do not follow the guys that invite you to the "secret" tanneries – they will scam you into going into one of their shops and buying stuff. There's no real leather dyers' souk in Marrakech anymore, if you want to see one you have to visit Fes!
DAY 2 in Marrakech
If you're an early bird, there's a chance to experience Marrakech from a different perspective early in the morning. The Medina is still asleep and quiet, the streets might be wet from a little rain at night, but the smells from the spices are still meandering through the narrow alleys of the city. If you don't like to get up early just enjoy your hotel's breakfast on the rooftop of your Riad and dwell into the tastes of the Moroccan pancakes, dates and figs and other delicacies.
get link 7pm: Early morning exploration of the quiet side of the Medina and/or morning walk around Menara Gardens around the pool to watch the birds and fish greet the new day and meet up with local joggers. Either way is a different kind of Marrakech, then you'd expect! It's silent, it's relaxing and so different from the hectic city that Marrakech gets later in the day.
9pm: Return to the hotel for your first Moroccan breakfast. Think semolina pancakes (called Baghrir), fig jam, fresh fruit, fresh squeezed juices, olives, cheese…
11pm: Time to get ready to discover some of the historic sites of the city. We recommend visiting during the months of the Biennale, that is held in Marrakech annually. This way a lot of the sites are occupied by local artists and their site specific works. We went to the Palais Al Bahia and the Palais Al Badii and both presented interesting contemporary art installations on top of the architectural beauty.
2pm: Sit down at the rooftop of a café and get some drinks and snacks instead of a huge lunch. Moroccans are famous for their overflowing dinner options, so we recommend saving the appetite for that. A nice place to chill for a bit is Kosybar right next to Palace Al Badii.
4pm: Explore some of the Souks in more detail. We decided to spend more time at the metal worker's souk to find a lamp as a souvenir. The intricate details of the metalwork are stunning and you can watch the handicraft live at the Souk before you decide on your new piece of decoration at home.
7pm: Dinner time. We knew that Nomad was a staple in Marrakech, but we still took the risk and went there without reservations. In the low season that's no problem and we got to have drinks at sundown on the rooftop followed by a nice table inside for dinner, but it was already crowded before sunset! Tip: Get the Mezze platter and the Vegetarian Briouat – a pastry filled with beetroot and a salad side. And after this you have to get a Tajine, the most traditional of dinner options in Morocco. Our vegetarian version consisted of couscous and a lot of different fresh vegetables plus goat cheese all simmered in the traditional clay pot.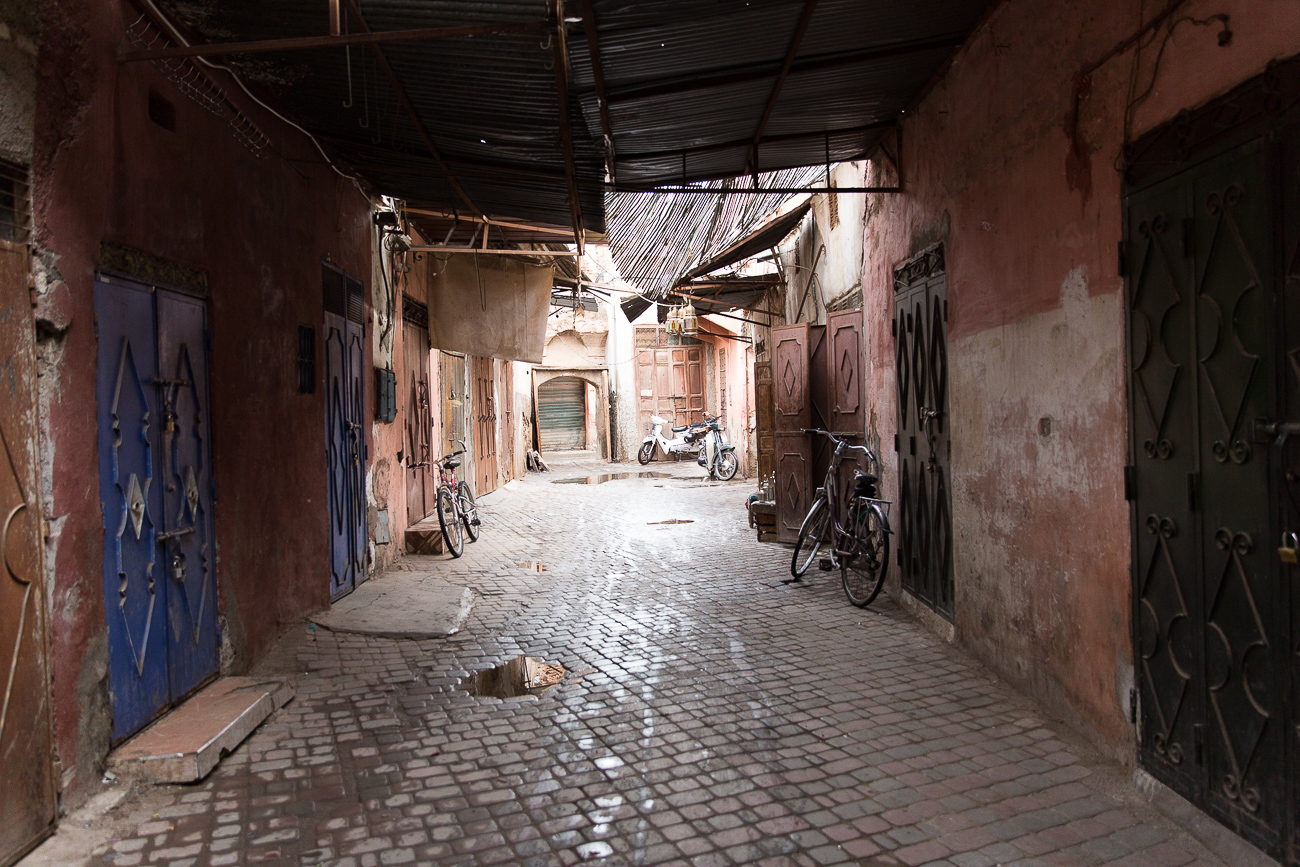 Marrakech's Medina in the early morning hours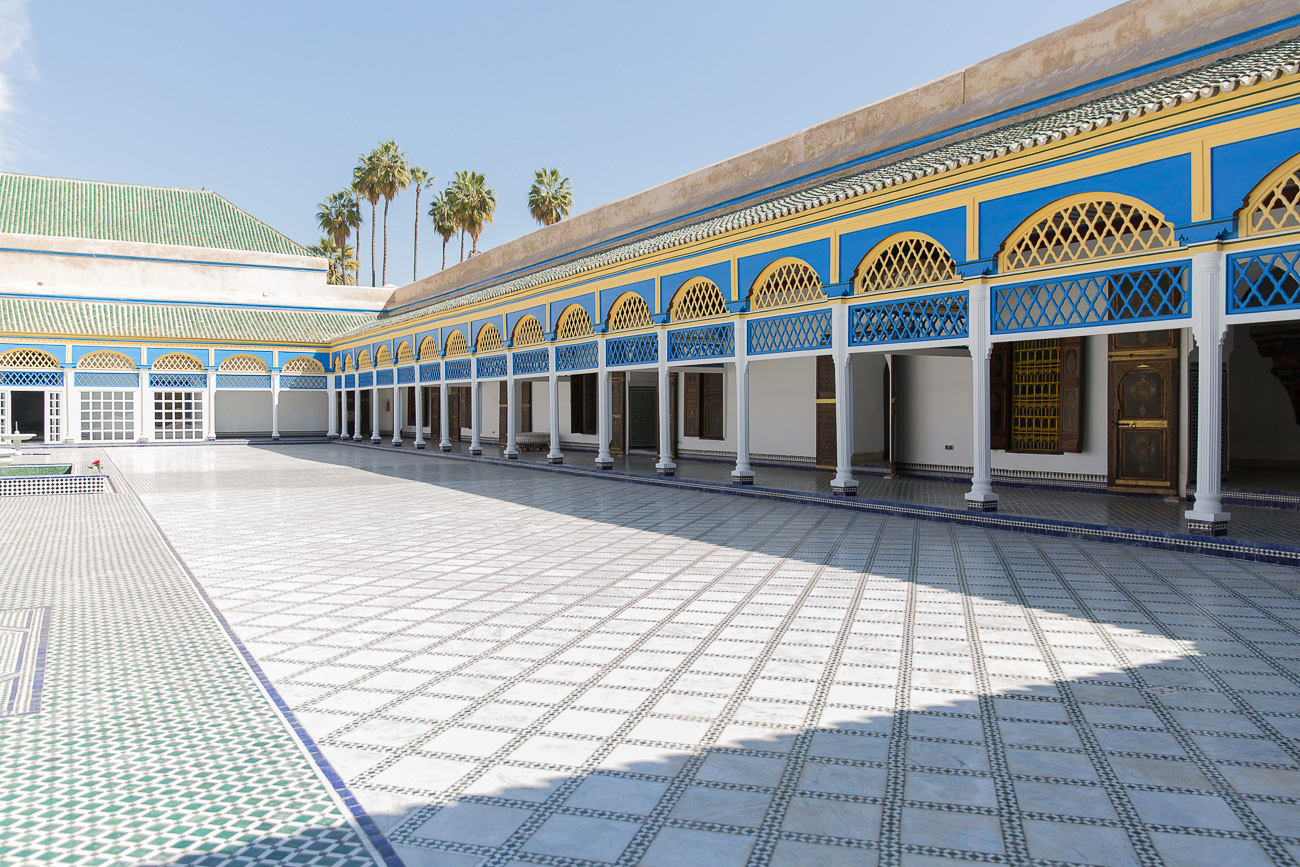 Main Courtyard of Palais Al Bahia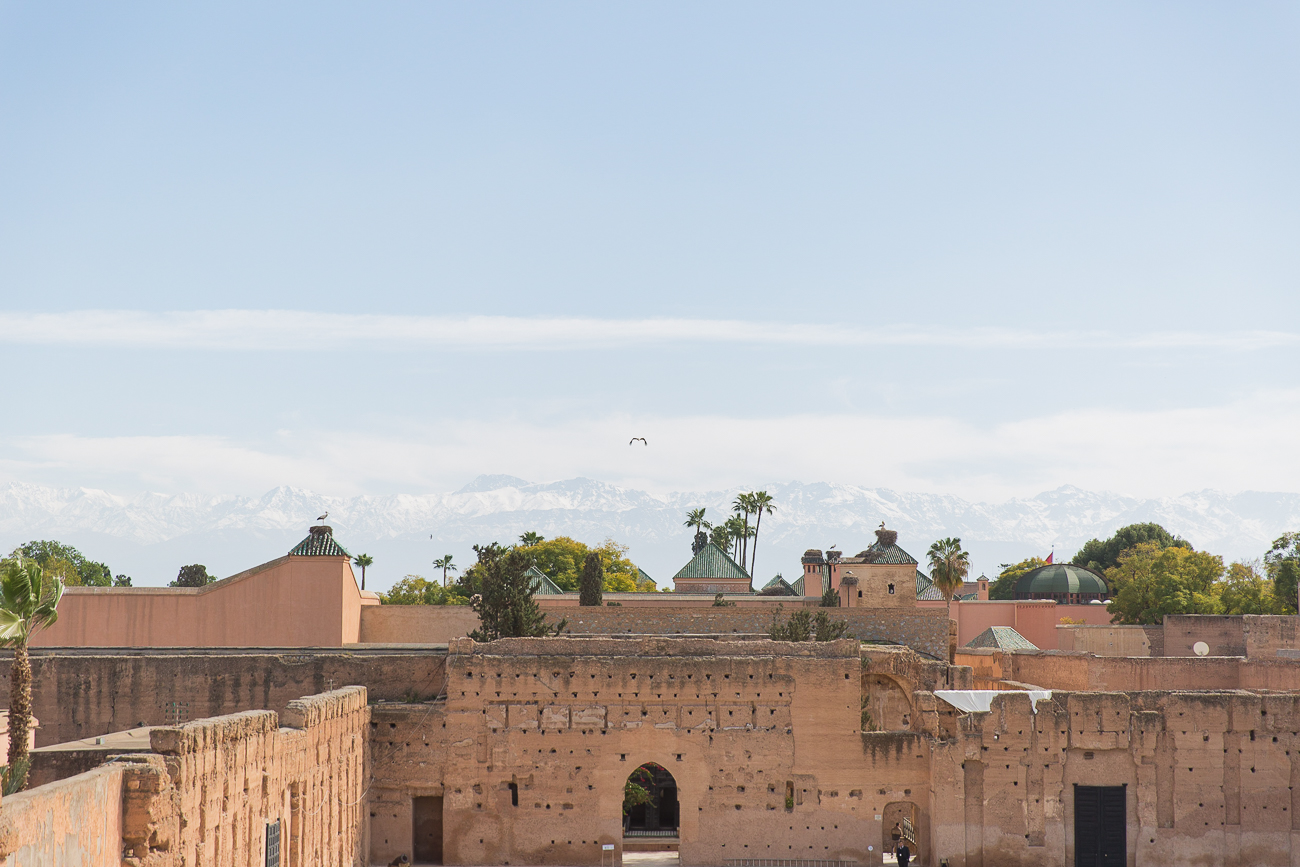 The view of the Atlas Mountains from Palais Al Badii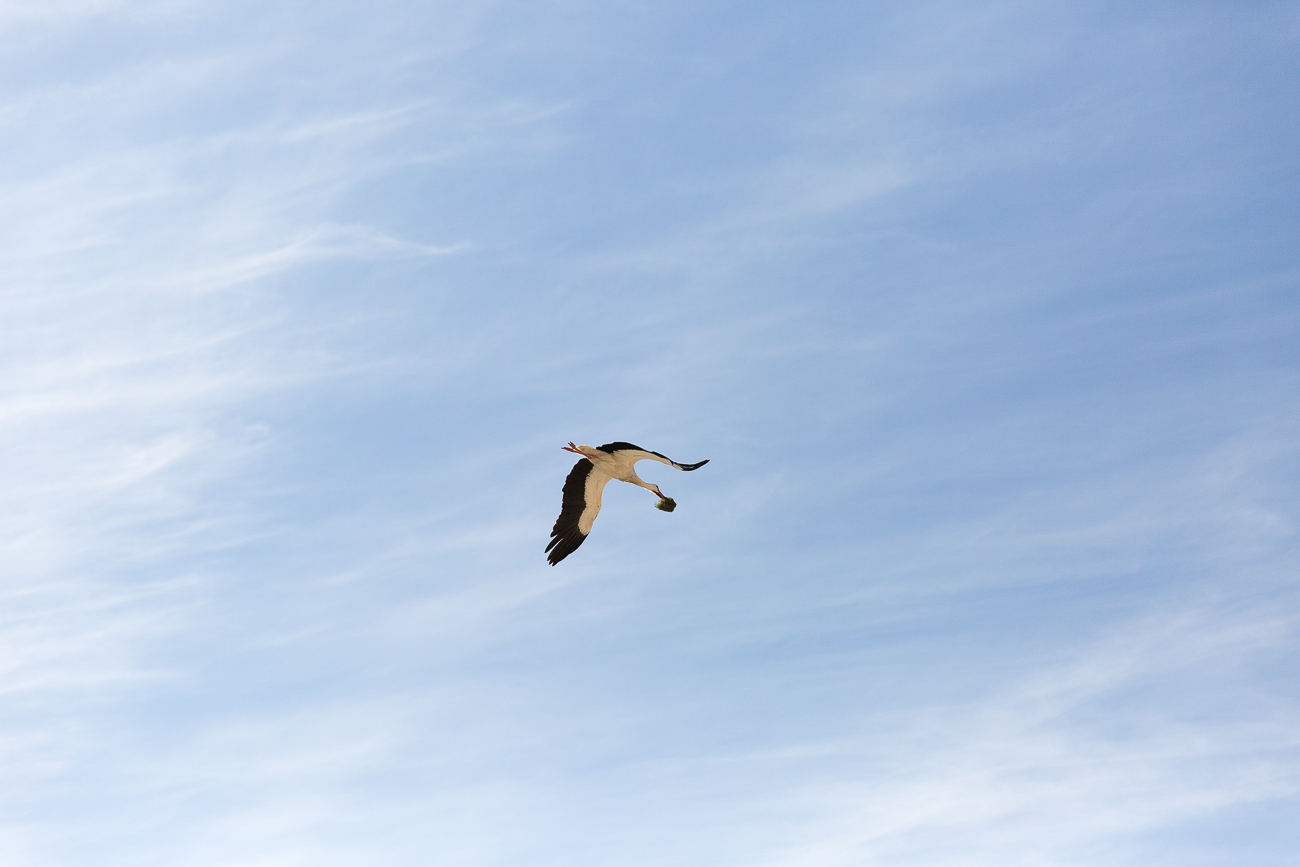 You can watch storks build their nests on top of the palace's walls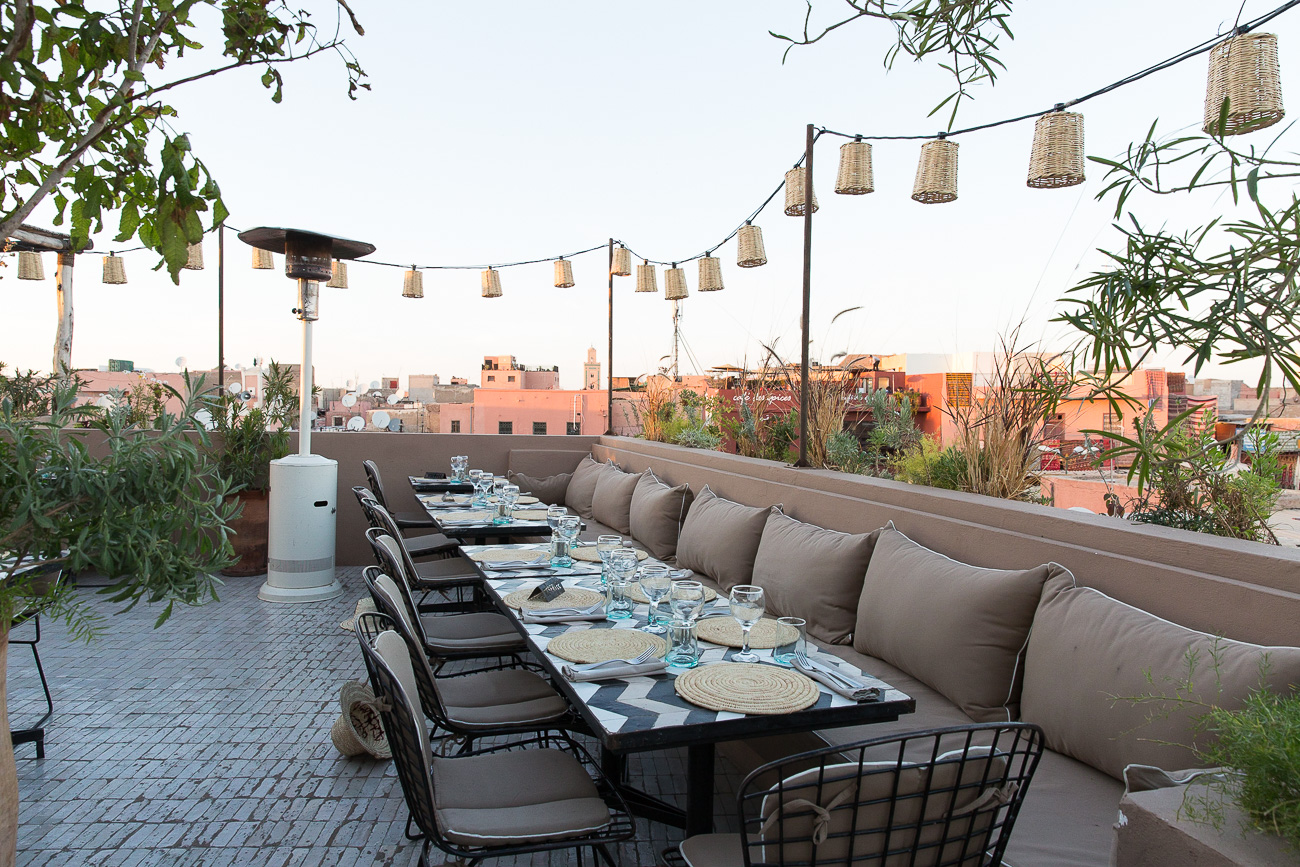 The rooftop of Nomad – early enough to beat the crowds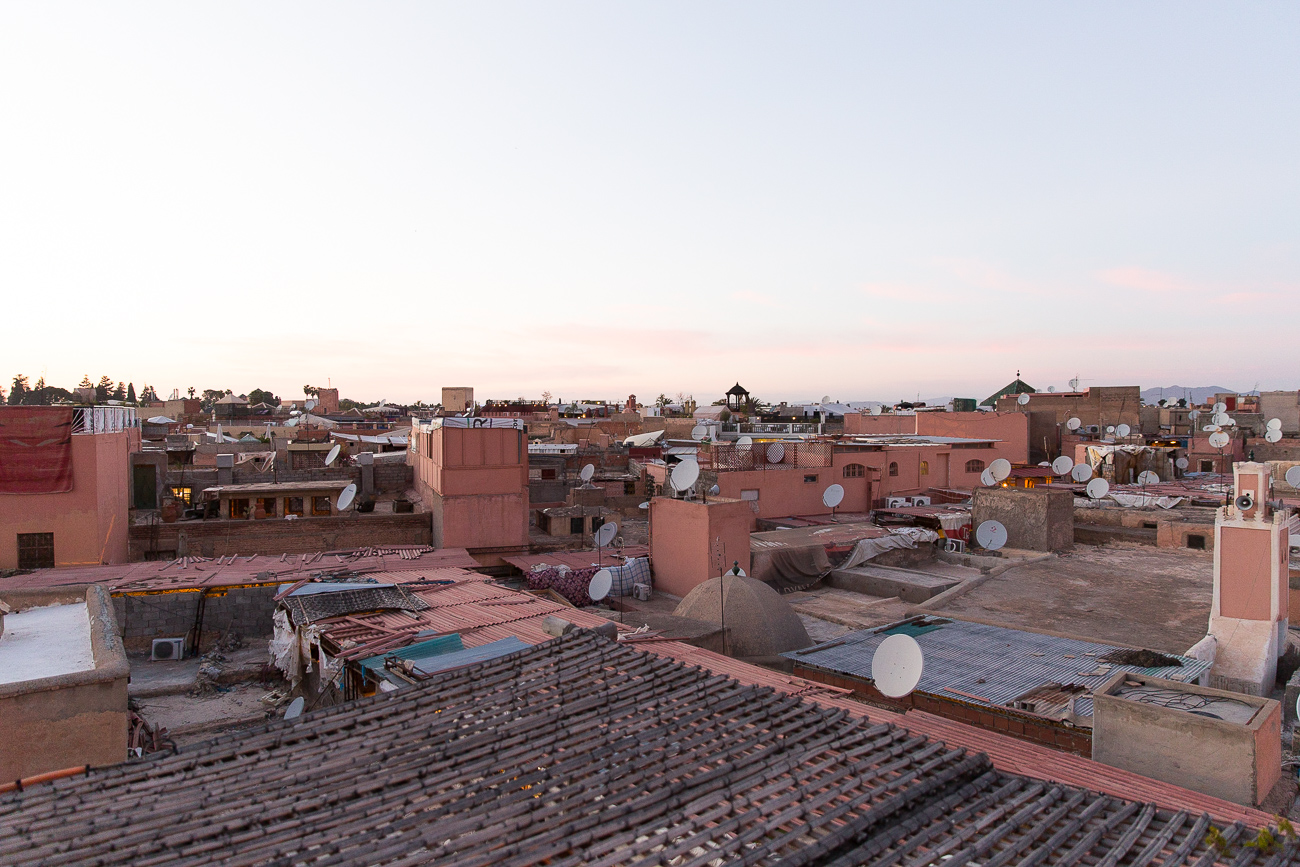 Sunset from the rooftop of Nomad
DAY 3 in Marrakech
On our third day in Marrakech it' time to sleep in and follow the pace of the locals – most of their lives don't start before sunrise, so we take our time and get a Spa Treatment in our hotel. This way we recharge our batteries from all the walking we did the day before. After another expansive breakfast it's time to hit the streets again.
11am: Visit of the Medersa Ben Youssef. This Islam school was built in the 14th hundreds and lets you experience what life as a student must have felt there. The approximately 130 rooms (also called cells, because they had virtually no space and rarely any windows bigger then a sheet of paper) are said to have housed up to 900 students back in the days when it was the biggest Islam school in all of North Africa.
1pm: Lunch time. Today we recommend to get the famous lentil soup called Harira or a fresh lentil and beetroot salad at Le Jardin.
3pm: One of the things you have to do in Marrakech is to buy some of the handcrafted objects as souvenirs. There are so many options, but it's good to wait with buying stuff for day 2 or 3 of your stay – because by now you know the price range of the products you want to buy and maybe you also spotted a shop where they have special pieces. A lot of the items seem repetitive in the countless shops of the Medina, but you can also find some unique gems. Here are some of the things you might want to consider bringing home with you: Argan oil, handmade carpets, a tea set with glasses and silverware, a leather pouf and colourful tassels for your curtains.
7pm: Traditional dinner with Henna and local music and dance. If your hotel offers a traditional oriental night, make sure to book a table there. If not, then have them make reservations at a place that offers these kind of shows. It might seem a little touristy at first, but where else would you want to get a Henna tattoo while waiting for your next course and watch dancers in traditional clothes sing themselves in trance?
The Spa and courtyards of the Royal Mansour Hotel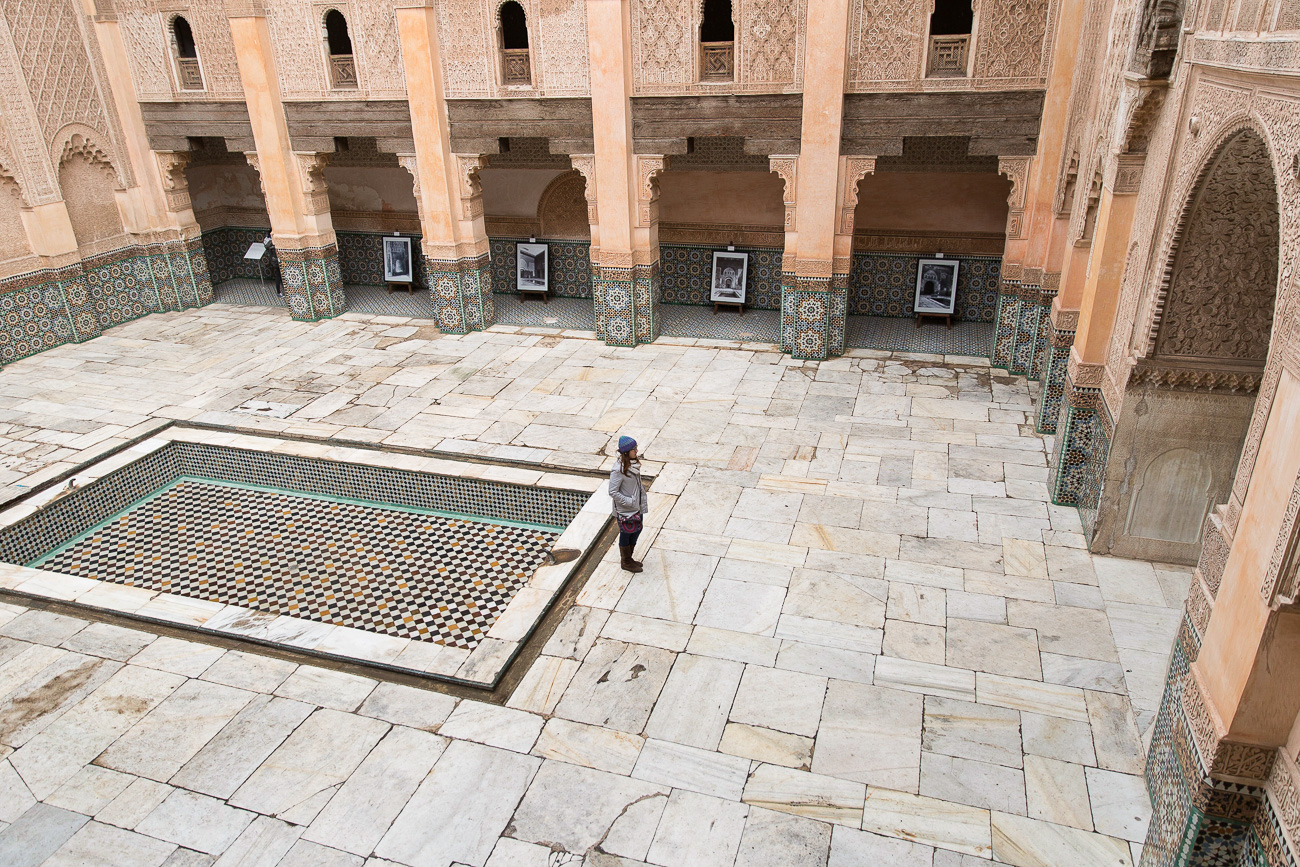 Courtyard of the Medersa Ben Youssef in Marrakech
Getting a Henna Tattoo in Marrakech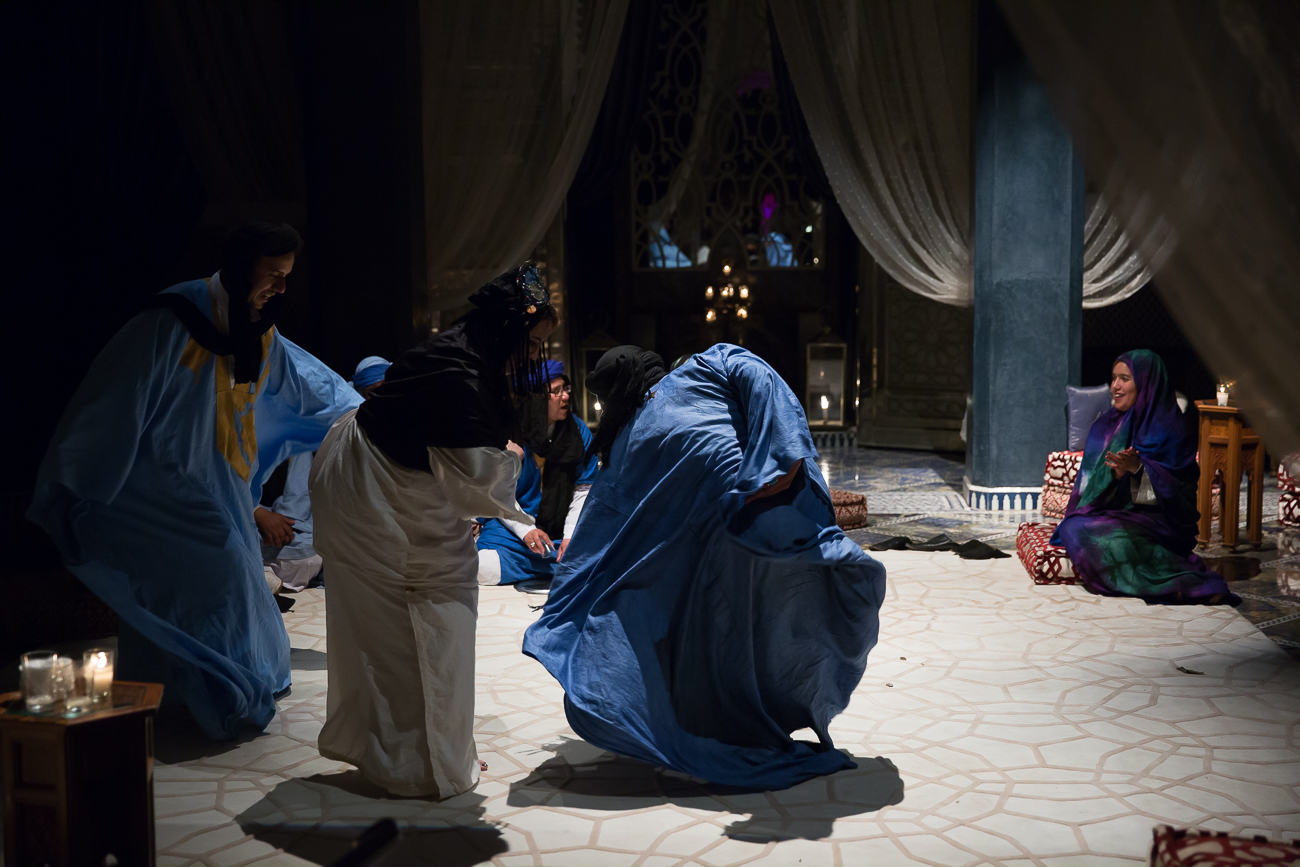 Traditional Moroccan dance at Hotel Royal Mansour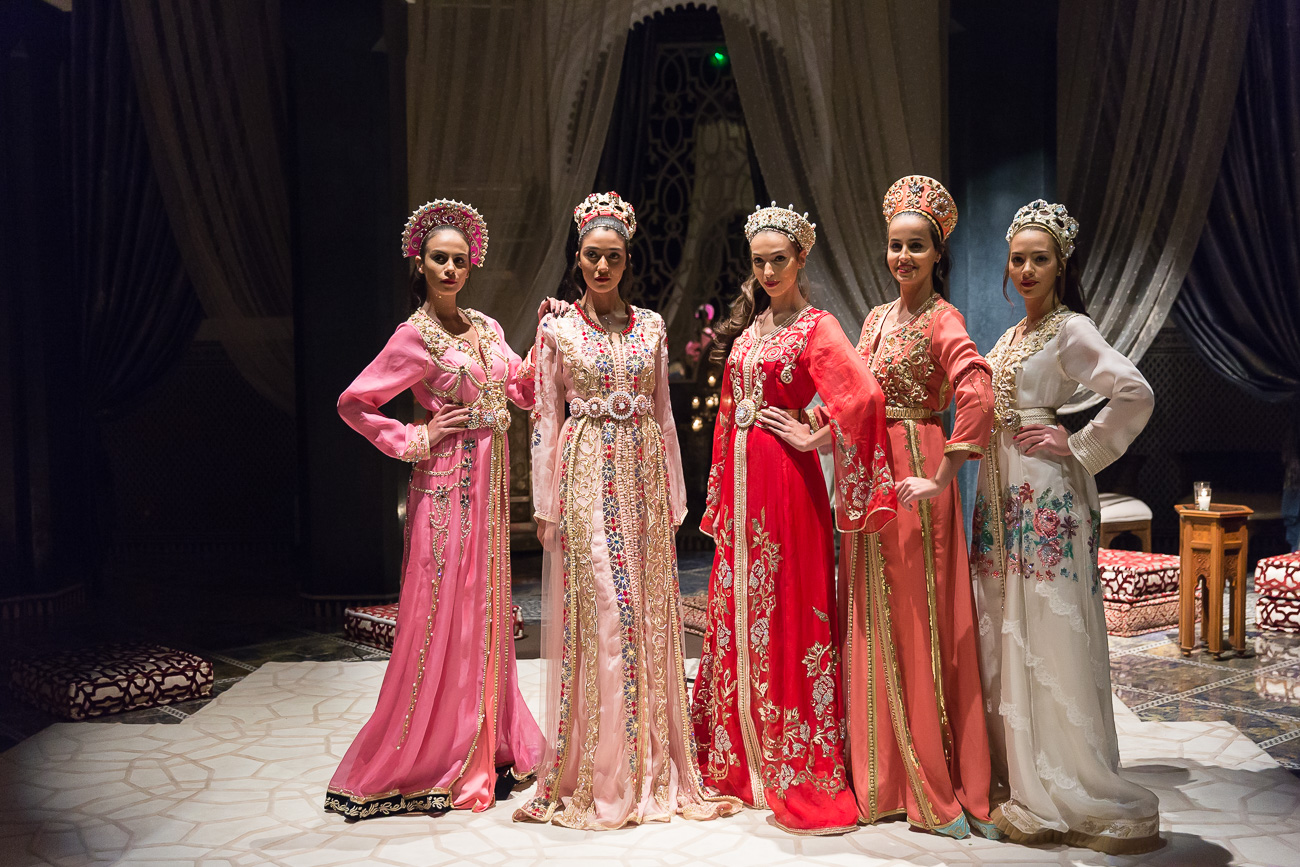 Caftan Fashion Show at Hotel Royal Mansour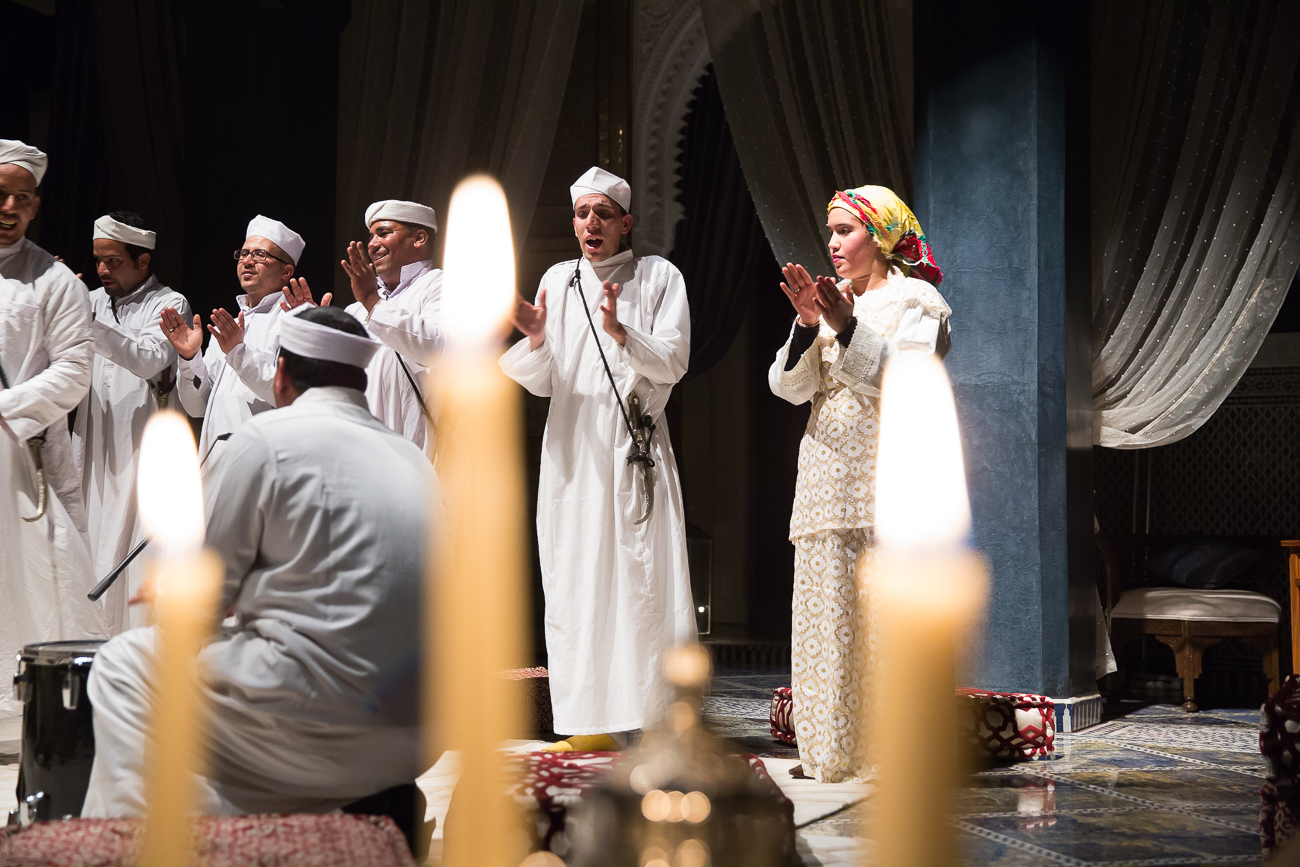 DAY 4 in Marrakech
The last day of your stay in Marrakech has come. Time to get up early again to make the most of your last day in the red city.
8am: Be the first at the opulent gardens of Yves Saint Laurent – le "Jardin Majorelle". Why? At 9am busses full of tourists will arrive and spoil the otherwise tranquil gardens of the blue house. Walk around the gardens and discover countless species of birds and cacti and then only buy tickets to the museum if you have a real interest in the old cultures of Morocco (you'll see traditional clothes and tools).
10am: Enjoy your last breakfast in the hotel and check out.
1pm: If you have a later flight your options include going to the Maison de la Photographie, the famous photography museum of Marrakech, or the Musée de Marrakech.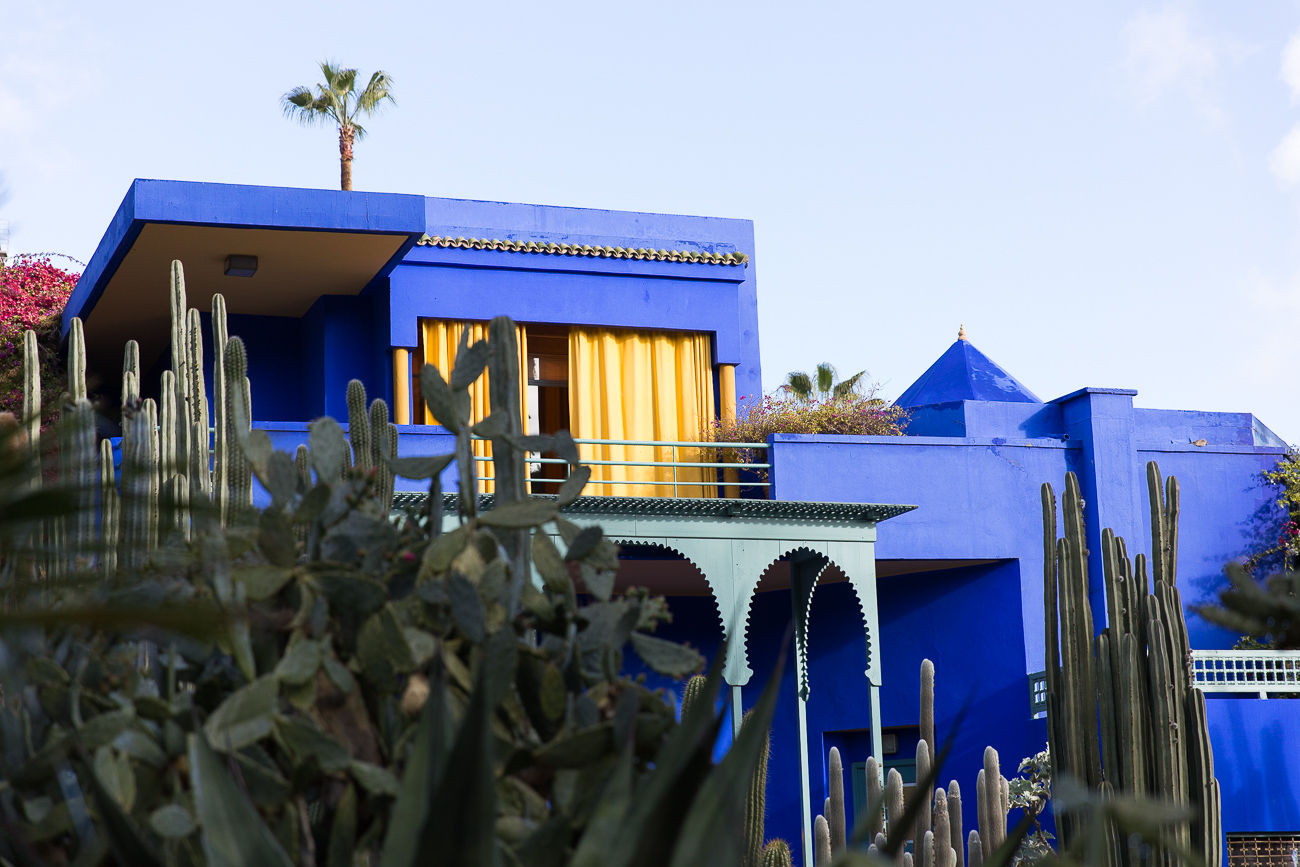 The famous Jardin Majorelle by Yves Saint Laurent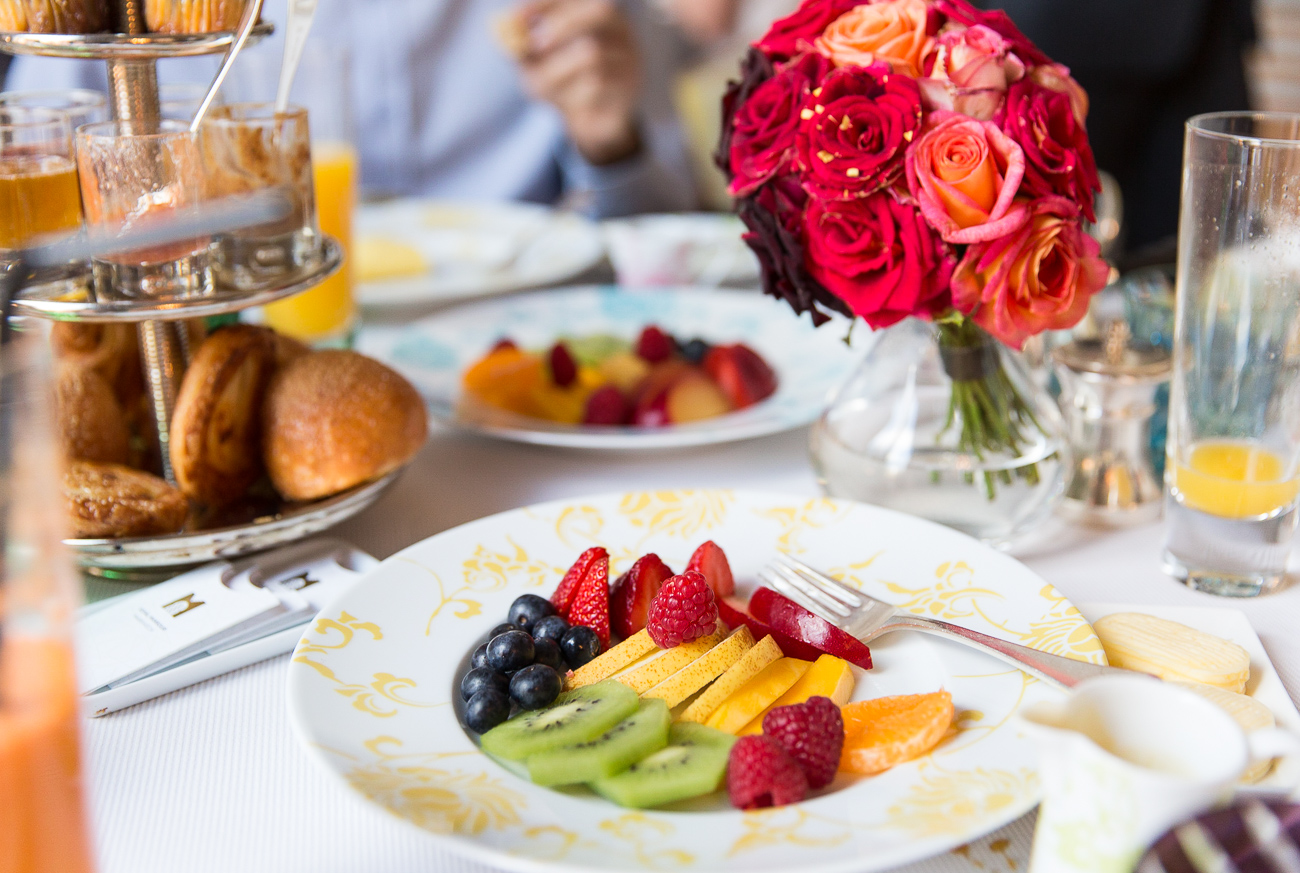 Breakfast at Hotel Royal Mansour
A few words about Hotel Royal Mansour
This is not your regular hotel. The whole compound is a replica of the Medina and each house (also called Riad in Morocco) resembles a hotel room.
So you won't stay in a normal room, but in your own Riad – your own private house. The ground floor consists of a courtyard and a living room, the first floor houses your bedroom and a luxurious bathroom and on the rooftop you'll find your private dipping pool and terrace.
This is the courtyard of your own private Riad!
The Royal Mansour probably is one of the most luxurious hotels we have ever stayed in. It begins with the pick-up service at the airport. You won't have to wait in line with the other visitors, but will be accompanied from the moment you get off the plane, through customs and immigration, until you pick up your bags. Each line can be skipped and you'll save a lot of time through the whole process. (A few months later we flew in to Casablanca and had no VIP service, which meant waiting for at least 2 hours at the airport in lines.)
We recommend to enjoy breakfast at the hotel, but skip lunch – as it is rather expensive and you'll get a more original and traditional offering in the city. One evening at the restaurant "La Table Marocain" is definitely worth a try though, especially during culinary week – this way you'll get treated to Henna tattoos, Berber music and dance and maybe even a caftan fashion show.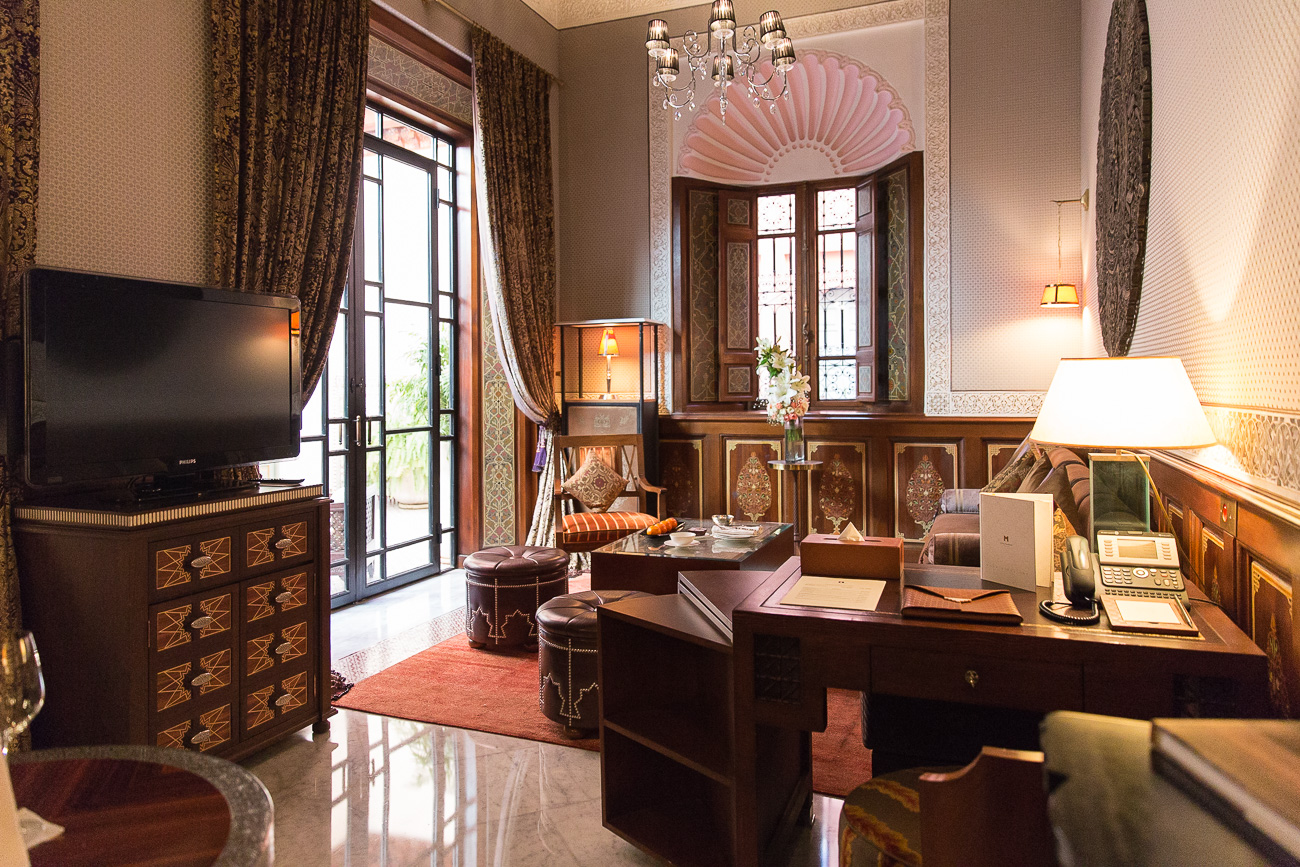 Your private living room in the Riad of Hotel Royal Mansour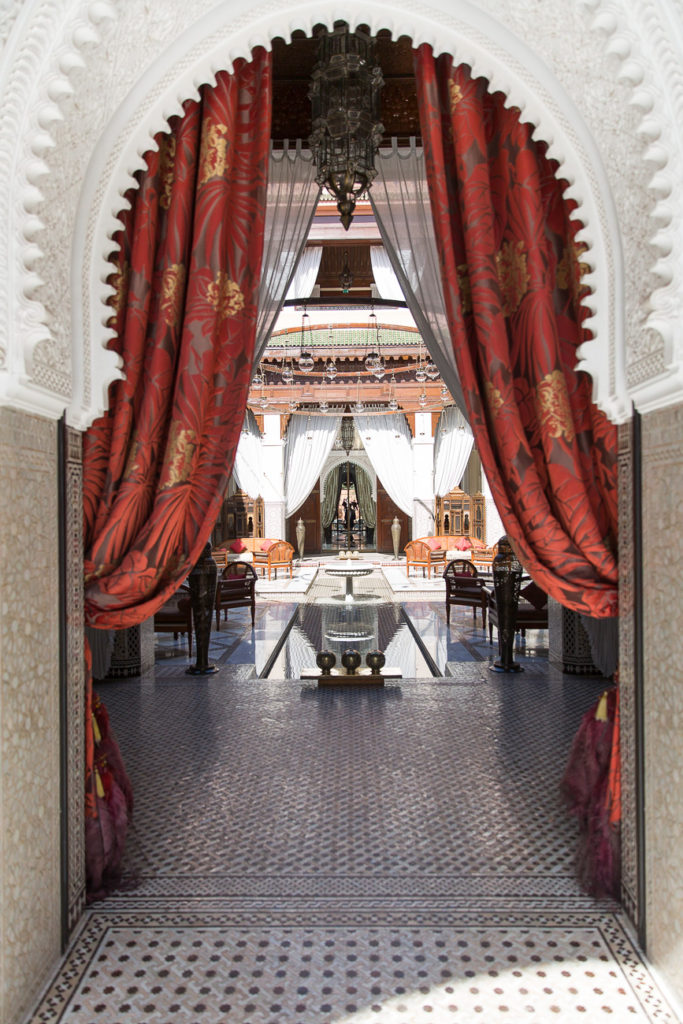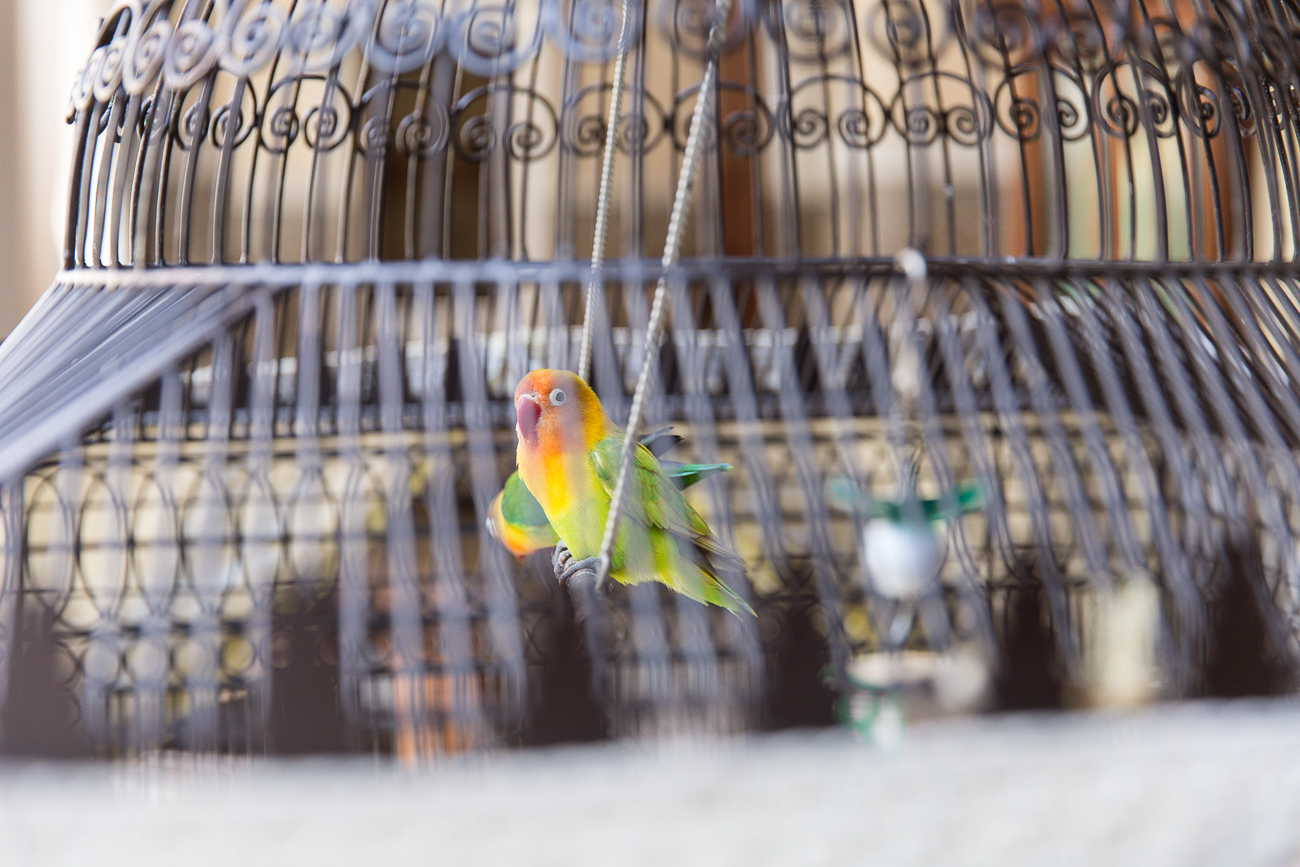 Travel video of Marrakech
Disclaimer:
We were invited to stay at Hotel Royal Mansour during our stay in Marrakech, but our views of the hotel are independent of that invitation.