(Last Updated, September 2023). Kenya has cast a spell on us, and that's why we already visited the country twice within just 2 years! In the beginning of 2021 we visited Kenya for the first time and fell head over heels for it's splendid safaris, incredible lodges, unique wildlife and for the lovely people who welcomed us with open arms after the challenges of the pandemic. So, when the Kenya Tourism Board asked us if we would re-visit Kenya in 2022, we immediately said YES!
This time we travelled to a few new regions within Kenya, but also re-visited the famous Maasai Mara (because you can never have enough of this safari wonderland). In this blogpost we will share the full 2 week itinerary and updated tips for a Kenya visit.
This time we combined our safari with a beach holiday – and can highly recommend this!
Our two week itinerary in Kenya in 2022
This time we planned an itinerary that combines safari and beach holidays – which we believe is the perfect way to really enjoy the variety of Kenya! Last year we missed out on the beaches, but little did we know how incredible the coastline of Kenya is. Here is the detailed itinerary of our 2 weeks in Kenya: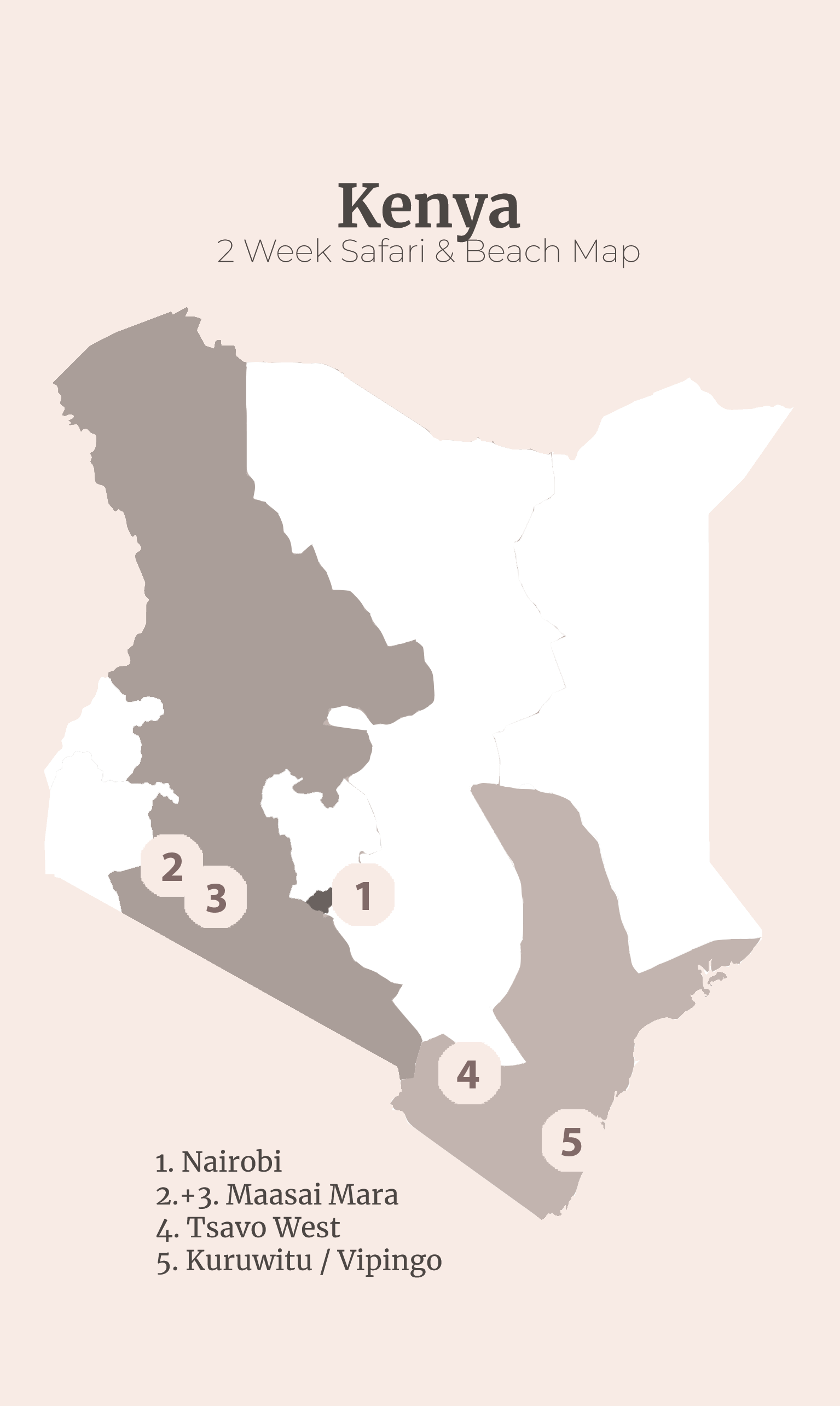 Most first time Kenya visitors will focus on Nairobi and the Maasai Mara (and maybe adding Lake Nakuru on the way). For two week itineraries some operators also combine Kenya with Tanzania, but we think if you have more than one week it's best to extend your Kenya trip and add either the Northern parts (Laikipia and Samburu) or venture further to the East (Tsavo and the coastline).
In 2021 we decided to leave out the beach portion of the Kenya trip and went to the North instead, which is famous for it's incredible conservancies and for cultural encounters with the Samburu and also worth a trip. This year we opted for the Eastern parts with the famous Tsavo National Park and it's abundance of elephants as well as a few days at the beach.
In the end it depends on your preferences, if you're into beach holidays go to the beautiful coastline, but if you prefer nature and safaris go to the North instead and visit Lewa or Samburu.
The Maasai Mara is always a staple when it comes to Safaris in Kenya and should not be missed!
Which regions to visit during a two week Kenya roundtrip
Just like the year before we spent two weeks in Kenya, but this time we travelled to these regions:
Nairobi (1 night): We're not huge city fans, so we decided to only spend one night in Nairobi, but stayed right inside the famous Nairobi National Park. There's only one safari camp located right within the National Park called "Nairobi Tented Camp", which is rustic, but offers a great gateway to a safari holiday in Kenya. This way your pick-up from the airport is already your first game drive! Other than that Nairobi has a lot to offer besides the National Park as well, if you're opting for a longer stay.
Where to stay:
Nairobi Tented Camp – a rustic tented camp inside the National Park
Read more about a stay at Nairobi Tented Camp inside Nairobi's National Park here.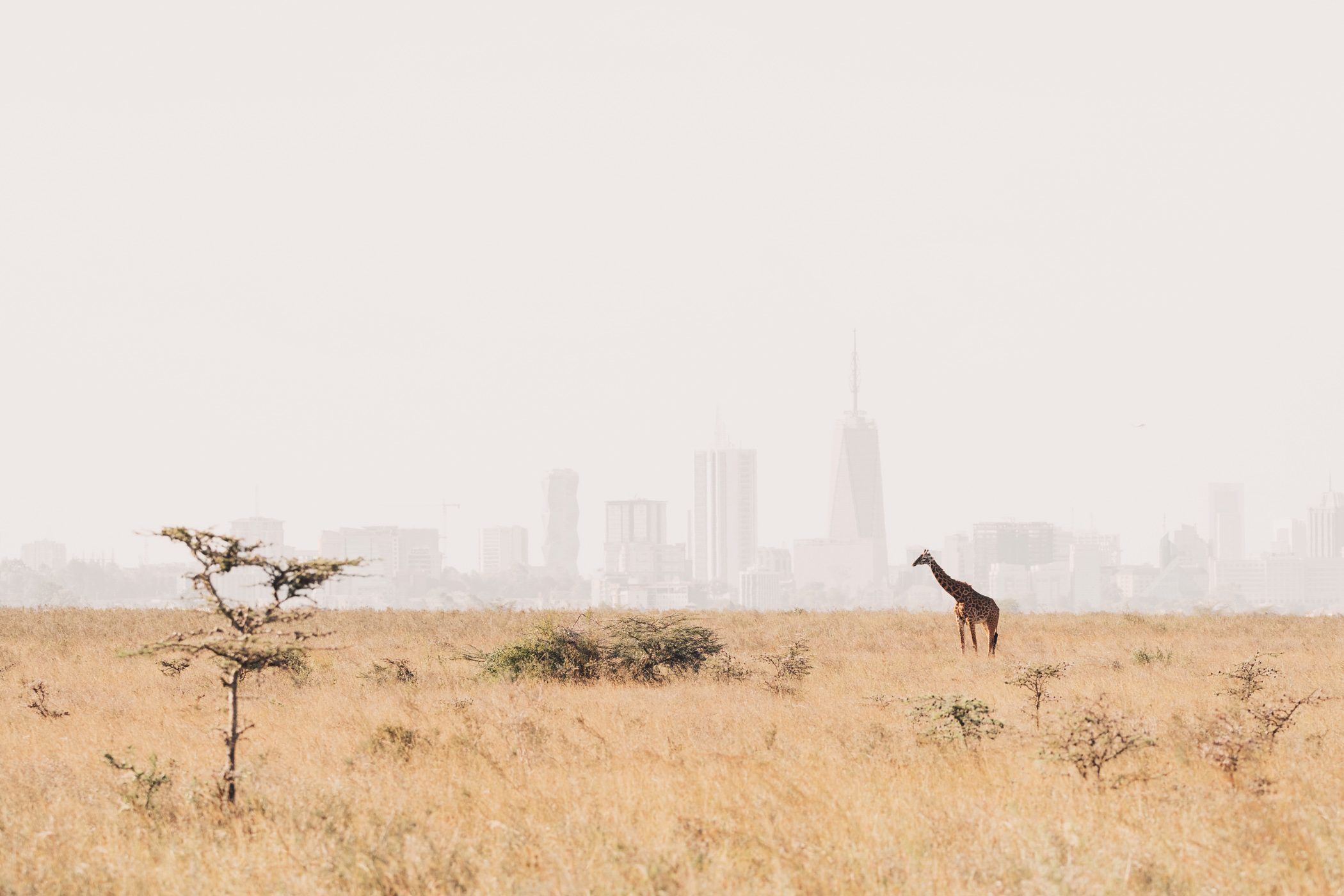 Maasai Mara (6 nights): We already learned that this is the crown jewel of Kenya's safaris last year, so of course we couldn't pass the Mara this time around. We stayed in two different camps to get to know new areas of the national reserve. The Maasai Mara is – next to the Serengeti on Tanzania's side – the location of the great migration, when millions of wildebeests and zebras inhabit the large grassy plains. But we visited outside of the main season twice now and can give testament to it's plentiful wildlife in the low season as well.
Where to stay:
Emboo River Camp – the first 100% carbon neutral eco luxury camp in the Maasai Mara.
Olimba Mara Camp – a brand-new camp for socially responsible travellers, that is co-owned by a Maasai.
Learn more about the Maasai Mara and the different areas and lodges here!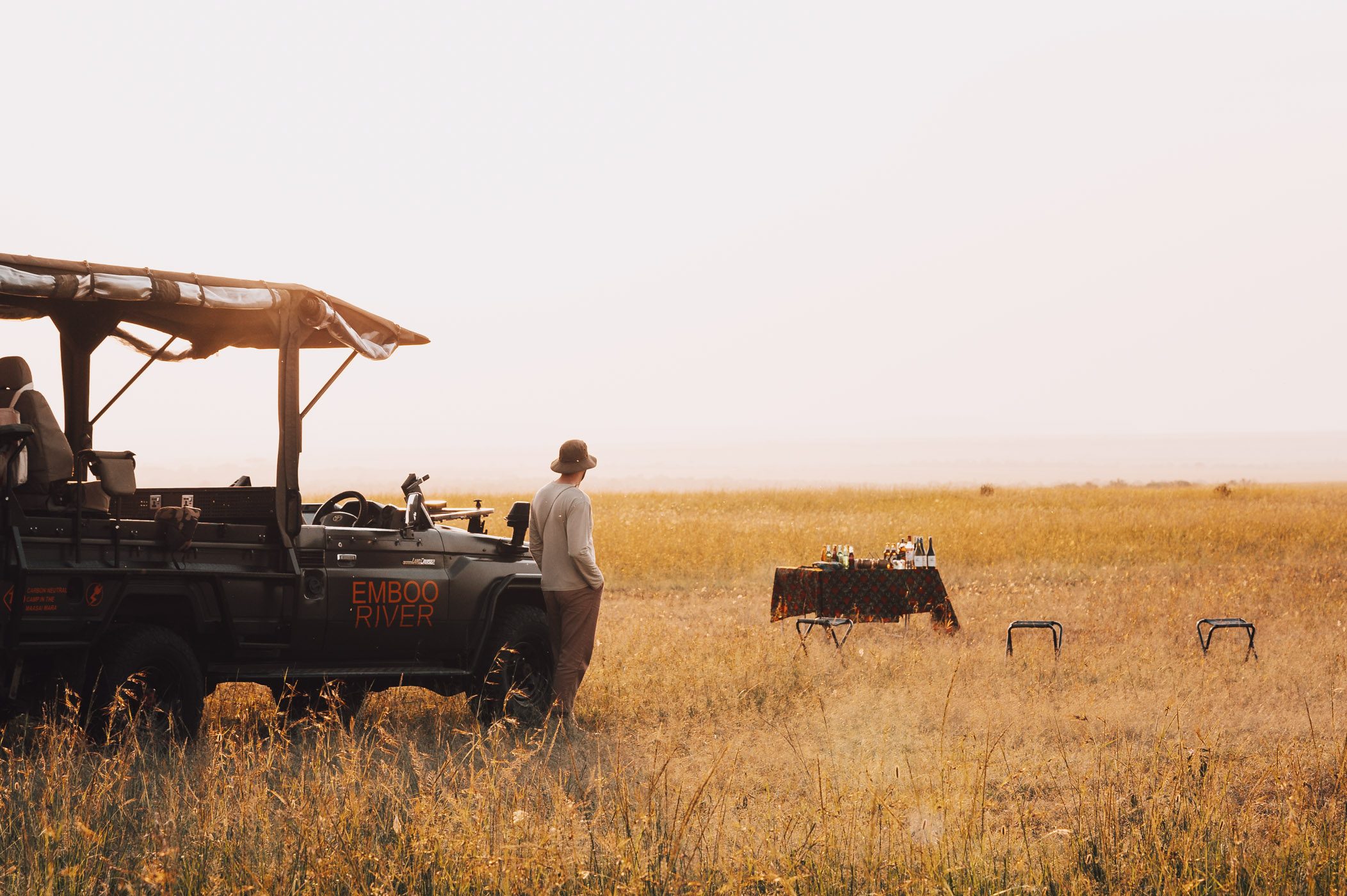 Tsavo (3 nights): Together Tsavo East and Tsavo West form the largest National Park in Kenya – combined they have the size of Israel and are famous for the red soil and huge elephant populations. For us it was the first time in this part of Kenya and we had some of the most incredible wildlife encounters here – including seeing 3 leopards drinking at the water hole right next to our lodge during one dinner!
Where to stay:
Kipalo Hills – a secluded barefoot luxury camp in it's own private conservancy adjacent to Tsavo West and with access to Tsavo East
Read more about where to stay in Tsavo and why it's worth a trip!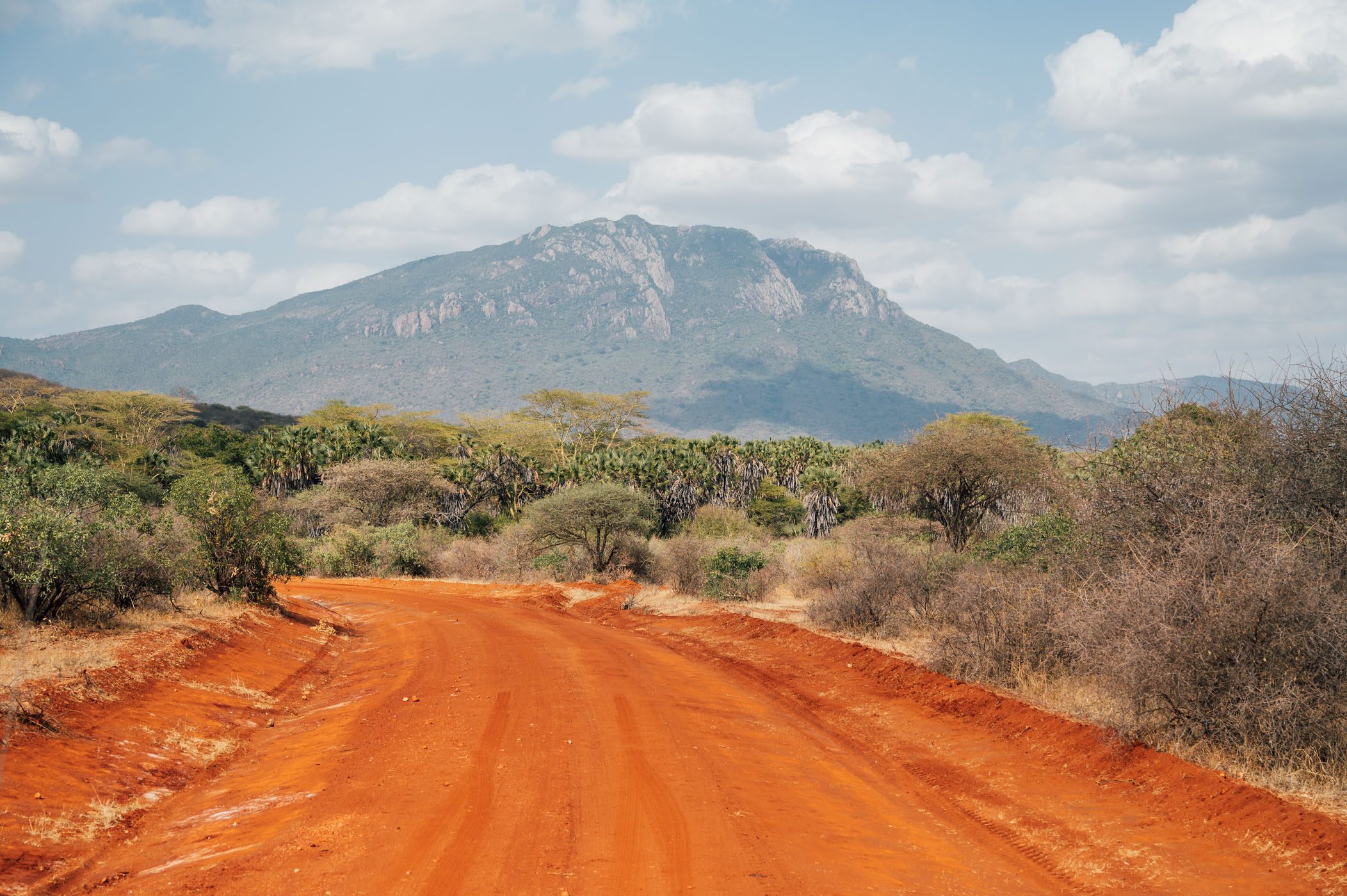 Kuruwitu / Vipingo (3 nights): The coastline of Kenya has a bit of a mixed reputation (ever heard of the infamous beach boys before?). You might want to avoid their efforts to score a relationship and therefore it's crucial to choose the right spot. Kuruwitu has a private bay, that is inaccessible for the beach boys, that not everyone is seeking when going on beach holidays. So this is a bit of an insider tip and comes highly recommended! There's only a handful of villas at the beach, most of them privately owned – so it doesn't get better than that.
Where to stay:
Cardamom House – a Swahili-style beach villa at a private stretch of beach in Kuruwitu, Vipingo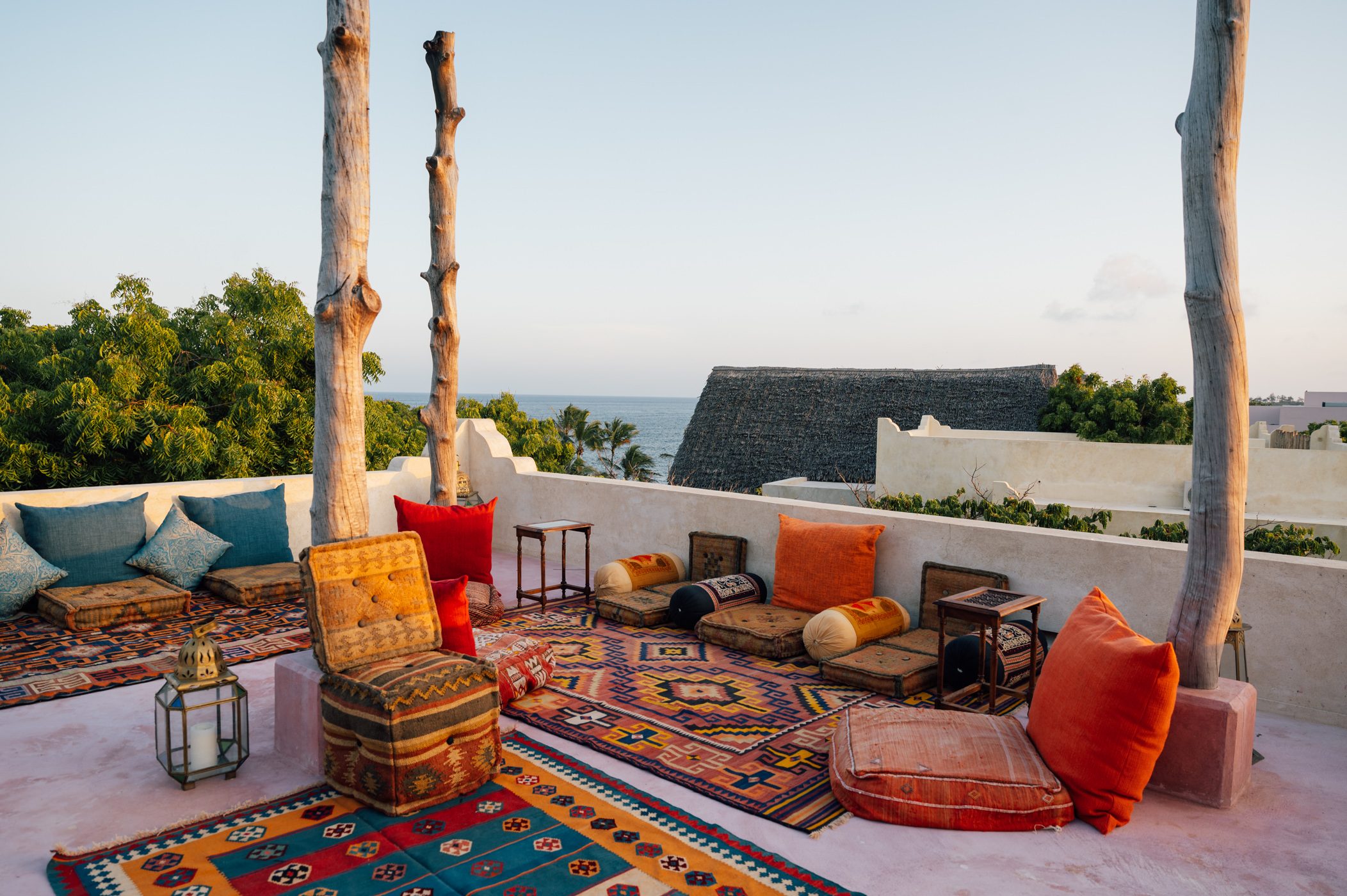 Nairobi (1 night): To finish our trip we stayed one more night in Nairobi again. This time we didn't need to get a COVID test anymore to return to Austria, but we still enjoyed one last day in Nairobi National Park before the night flight back home. Another option would be to book yourself a more luxurious stay to end the trip, like The Emakoko or Hemingway's!
What has changed since 2022 in Kenya?
A year after our first visit the most distinct difference is that tourism is slowly returning after more than two years of battling with COVID-19 travel restrictions. In March 2022 Kenya lifted the test mandate, so for entering the country now you only need a full vaccination – PCR-tests are not required anymore. But please check the regulations before you travel again to make sure you cover any changes!
During our time in the Maasai Mara we also noticed that visitors are returning, the bush planes were full (as opposed to 2021, when we were alone in most of the camps) and at leopard sightings you could easily meet 20 other cars. Outside of the Maasai Mara it's still rather "empty". Many lodges have had a higher influx of local Kenyan tourists in the last months, but we were alone in the lodges in Tsavo and at the coast. The bookings for the next months are looking promising though as international travellers are returning now step by step.
One of the reasons why we chose Kenya in 2021 was that the government took COVID-19 really seriously and had put enough measures in place. In March 2022 COVID cases in Kenya were at an all time low, but there were still measures in place, which felt quite reassuring. Masks were still worn in public places, in the planes, there's hand sanitising stations everywhere and our temperature was checked at several entry points to National Parks for example. Also all the staff members in the lodges and camps were fully vaccinated.
All in all life in Kenya is spent outside, which makes it a safe travel destination – even if COVID-19 isn't gone yet.
More details about our first Kenya trip
If you've now got a taste for Kenya, we recommend you also check out all the locations from our first round trip through Kenya. In 2021 we also travelled around Kenya for 2 weeks with a bit of a different itinerary, focusing on the Maasai Mara and the Northern parts of Kenya with Lewa and Samburuland. Here are all the blogposts and tips from that trip: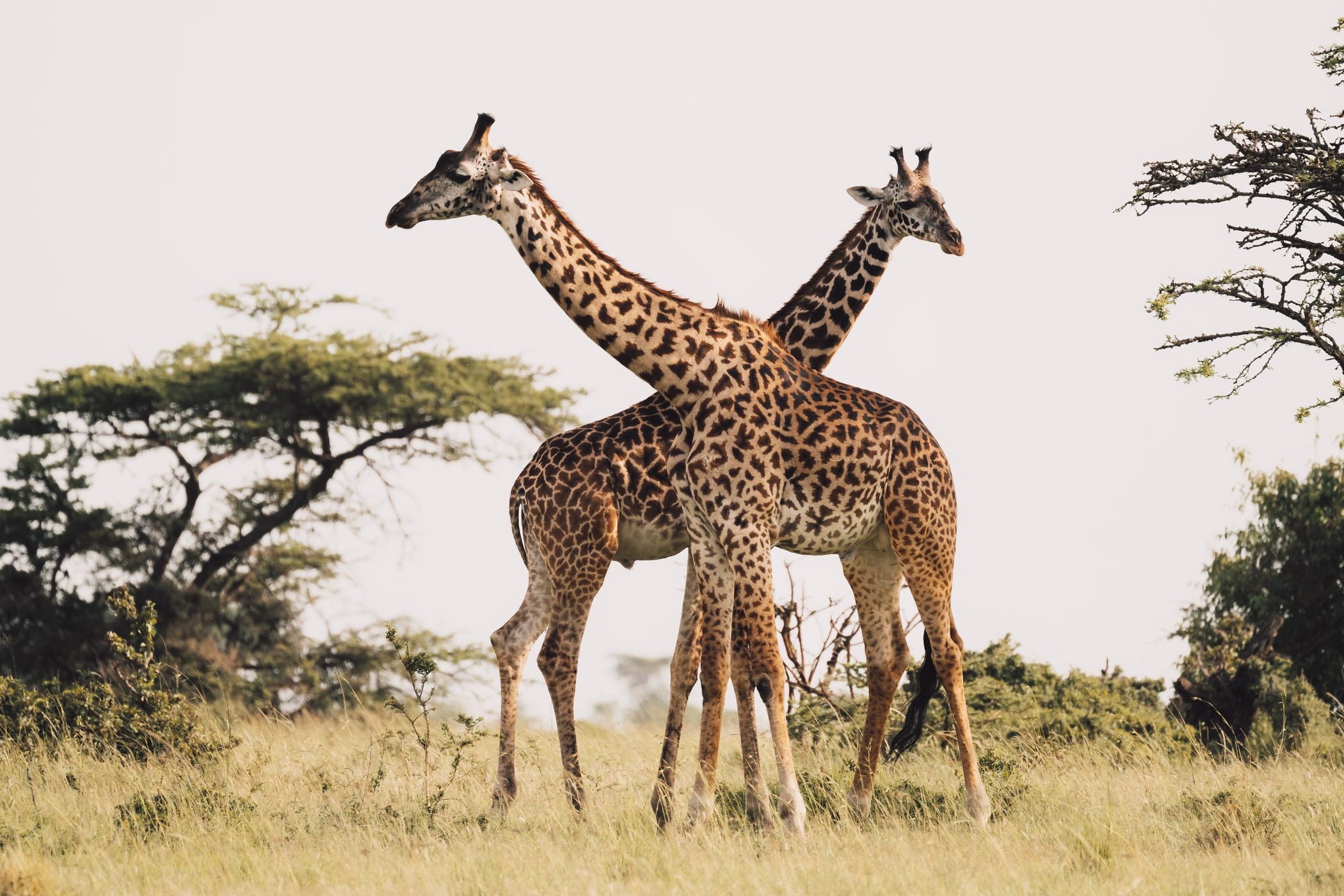 We hope this post included some valuable tips for your Kenya travel plans! Do let us know if you have any further questions.
Interested in a Kenya trip, but not right now? Pin this post post for later:
Disclaimer: This is not a sponsored post, but we stayed in the mentioned safari camps and lodges as part of a press trip in collaboration with Magical Kenya. The views in this blogpost are our own.