Usually this time around the year we would publish a look back at our travel year – a "Best of" from all of our trips (check our 2019 "Best of" here). But 2020 things have been slightly different and it doesn't feel like it's a year we want to look back on as much. That's why we decided to focus on the future instead.
Let's look at the year 2021 and what travel trends we expect from the new year and how we fill our own bucket list within each category!
Road trips through thinly populated countries will be among the top travel trends in 2021.
These are the 6 travel trends we expect in 2021
Namibia is one of the least densely populated countries in the world and will be among the top destinations in 2021.
1. Local explorations & borderless traveling
Living in a country like Austria, we're lucky enough to have huge diversity condensed in quite a small space. Even though we sometimes have to cross a border (hello Germany!) to access parts of our own country, we still get to enjoy local explorations without the hassle of immigrating to another country. Driving through Germany is still possible, as long as we don't stop and simply cross to get back into Austria. In times where regulations change constantly local explorations grant some safety whilst still getting you away from home.
This will be especially valid during the winter months of early 2021 before we get vaccinations and countries might slowly reopen their borders.
Our local explorations bucket list for 2021:
Go ice skating on the famous mirror ice of lake Weissensee
Give cross-country skiing another try
Fly a hot air balloon in Filzmoos
View this post on Instagram
2. Nature first & cities last
While city trips have been trending for many years, 2021 will change that paradigm. City traveling will be the last kind of holiday to return after the shift of this pandemic. Crowds of people, condensed spaces and short-haul flights won't come back into fashion for a while. Instead most travelers will look for time-outs in nature, escaping the everyday confinement of their apartments.
This trend will stay for longer, even after vaccinations become more available, people will still choose a nature exploration over a city trip for quite a while.
Our nature bucket list for 2021:
Stay in a cozy hut in the winter forest
Go sailing on one of the lakes of Austria in summer
Book a tree house holiday in the "Ramenai"
View this post on Instagram
3. Road trips galore: Ground transportation instead of flights
While climate change has been the driving force behind the wish for more sustainable holidays and the reduction of flights, this pandemic has brought the ultimate full stop to flying. We believe that this will ultimately change again and travelers will go back to flying as soon as they can. Not because we love flying so much, but because we have grown to learn how small our world is and how interconnected we are.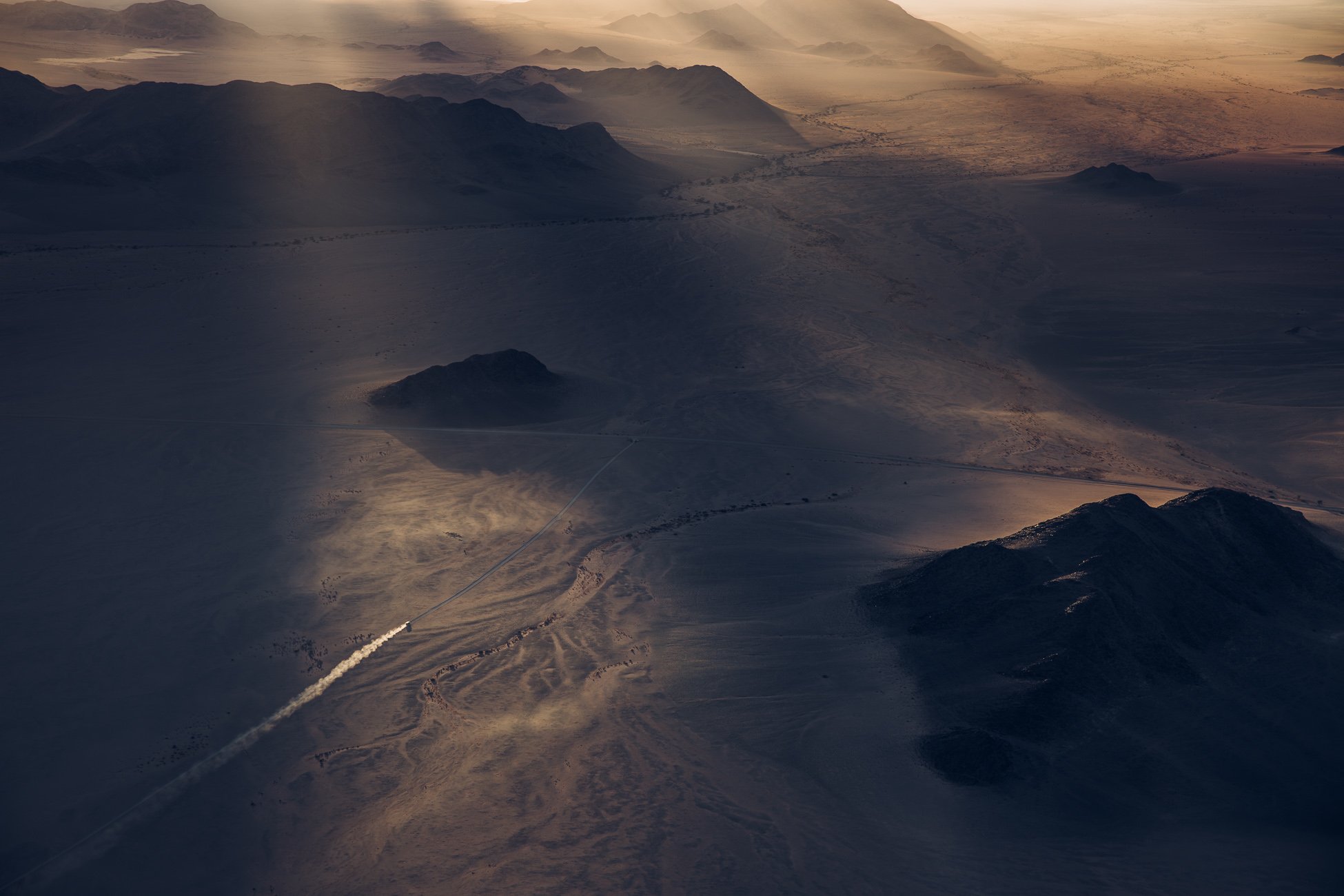 Globalisation cannot be fully reversed. We won't stop craving for explorations of regions, that we cannot reach on ground. But for a while we will rather stay on the ground. And when we say ground transportation we see the revival of the car. Nothing beats the freedom & private space of your own car. Road trips are the ultimate way to combine traveling with social distancing.
Until we have broader access to vaccinations and travel restrictions will be eased many of us will turn to road trips instead of flights.
Our road trip bucket list for 2021:
Take a road trip to Vorarlberg – the furthest away from Vienna we can get within Austria
Drive all the way to the Northern tip of Europe and see the Northern lights
Pack the car on a ferry and visit Sicily or Sardinia
View this post on Instagram
4. Privacy instead of shared space: Cabins, lodges & rental homes
The same goes for our accommodations as for our mode of transportation. The more privacy and social distance we can get, the better & safer we feel. After years of Airbnb taking the blame for erosion of city centres and rising prices of rents for locals, the rental homes are now back in trend. But not the tiny apartments in cities, but rather cozy lodges or huts somewhere remote. The less accessible the better!
For travelers who are used to hotel services we see a rise in serviced apartments and holiday homes with breakfast and cleaning services. Travelers crave their own private saunas or hot tubs, but they don't want to pass on hotel-like services.
Many cabins, huts and lodges will be booked for the summer months early on – so better be quick to plan your summer getaway!
Our rental home bucket list for 2021:
View this post on Instagram
5. International travel: Safaris & National Parks
When it comes to international traveling we predict the rise of Africa as a destination and safaris as a way to re-connect with nature while easily keeping up social distancing. Countries with dense populations will take longer to bounce back as holiday destinations.
Destinations like Namibia, Botswana or Zambia – which are among the countries with the least dense population in the world – will become even more attractive!
Our safari bucket list for 2021:
Visit Kenya with it's expansive Maassai Mara plains
Go on a safari in a fully electrical vehicle & learn more about sustainable safari tourism at Emboo Camp
Take the road less travelled and visit the alluringly quiet Samburu, deep in northern Kenya
View this post on Instagram
6. Remote working & Workcations
Last but not least latest studies indicate that more than 35% are now working from home – up from 18% last year. This trend will foster new ideas – couldn't home be traded for, let's say a villa on the Canary Islands for a few weeks during winter? In the end remote working can be done from wherever you and your laptop can travel (given there's decent wifi).
Workcations will become more sought after in 2021 – combining remote working with holiday atmosphere isn't going away!
Our workcation bucket list for 2021:
Take our laptops to a cabin in the Austrian alps to go out and take a walk in the snow in between meetings
If we could dream than we would sit in a safari lodge in Kenya for the duration of winter and work from there 🙂
Alternatively we can also envision to escape the cold to Fuerteventura or La Palma – one of the Canary Islands we haven't visited yet
Working in a cabin in the alps – like here at Tauplitzalm – sounds like the perfect city escape? We couldn't agree more.
Top destinations for 2021
Looking at these trends here are some of the destinations we predict to trend in 2021:
Austria: For us as Austrians our home country will dominate at least the first half of the year as destination.
Ireland, Norway & Finland: These three countries are among the only ones within Europe that are considered "safe" by the Austrian government – hence don't warrant a quarantine upon return from a trip.
Greenland, Iceland & Faroe Islands: All these islands have incredibly low number of Corona cases and their natural seclusion & remoteness make them especially safe destinations (if they let us enter…).
Namibia, Zambia & Botswana: Three of the least densely populated countries in Africa convince not only with their ample space, but also natural wonders & luxury safari options.
Remote places like the Lofoten in Norway will be sought after – even in the off-season like here in winter!
Wherever our first trip in 2021 leads us, we can't wait to be able to travel again freely. Whatever traveling will look like in 2021 there will definitely be a new appreciation for any possibility. We will be grateful and more aware of our privilege to be able to experience the world outside of our home even more.
What are your travel plans for 2021?
You can pin this for later: