What a year 2019 was! Our journeys took us in all directions – visiting various continents, from Africa to South America and Asia, but also our very own – Europe. We snorkelled around the Galapagos islands, rode a hot air balloon over the Dubai desert, discovered the remote highlands of Iceland, slept under the Milky Way in Botswana, took a Kintsugi gold repair class in Tokyo, saw our first leopards in the wild in Zambia, and many experiences more. Here's the best of our travel year 2019!
This is us at the riverbank of the Zambezi river in Zambia. A rare shot of both of us – usually we're hiding behind cameras 😉
From Zambia to Japan and Ecuador
Our "Best of the travel year" overview is a tradition since we launched our blog (also check out the previous posts from 2016, 2017 and 2018 for more inspiration). This isn't a comprehensive list, but our selection of our favourite moments and destinations of the year 2019 – we hope you'll find some inspirations for 2020 in this list 🙂
#1 Norway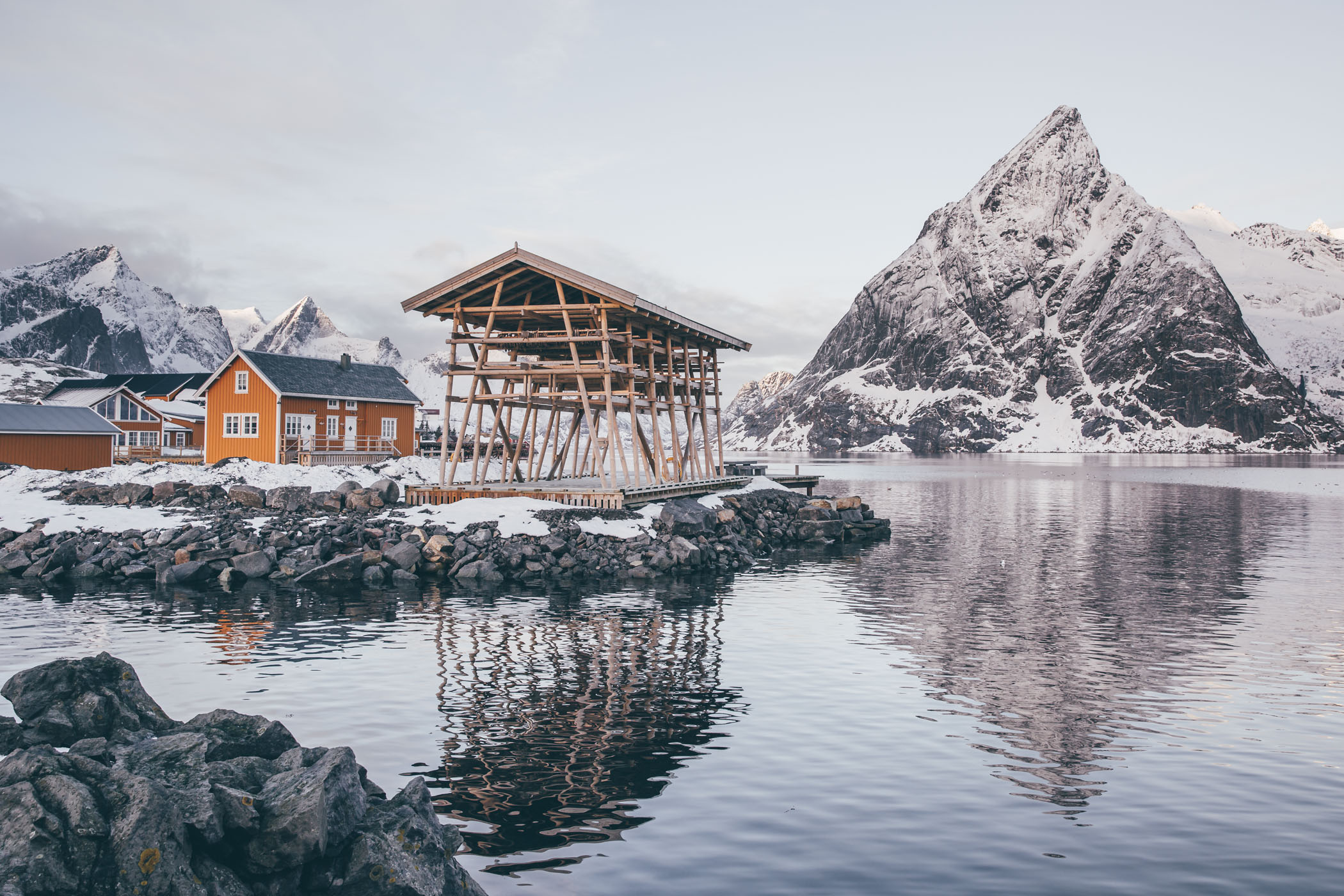 Why we loved it so much?
The photo motifs of the Lofoten are hard to resist, yet this part of Norway is (very) well visited in the summer months. Therefore we chose to visit the Lofoten in February, so very deep into the winter months. Let's say as much: Yes, the weather can be changeable and wild, but nothing beats the moments in between, when the sun comes out and shines on the glittery snow. The fjords, the red wooden cabins, the steep cliffs and dark blue ocean… we absolutely fell in love with the Lofoten in winter!
Read more about it in our blogpost about a winter visit of the Lofoten.
#2 Zambia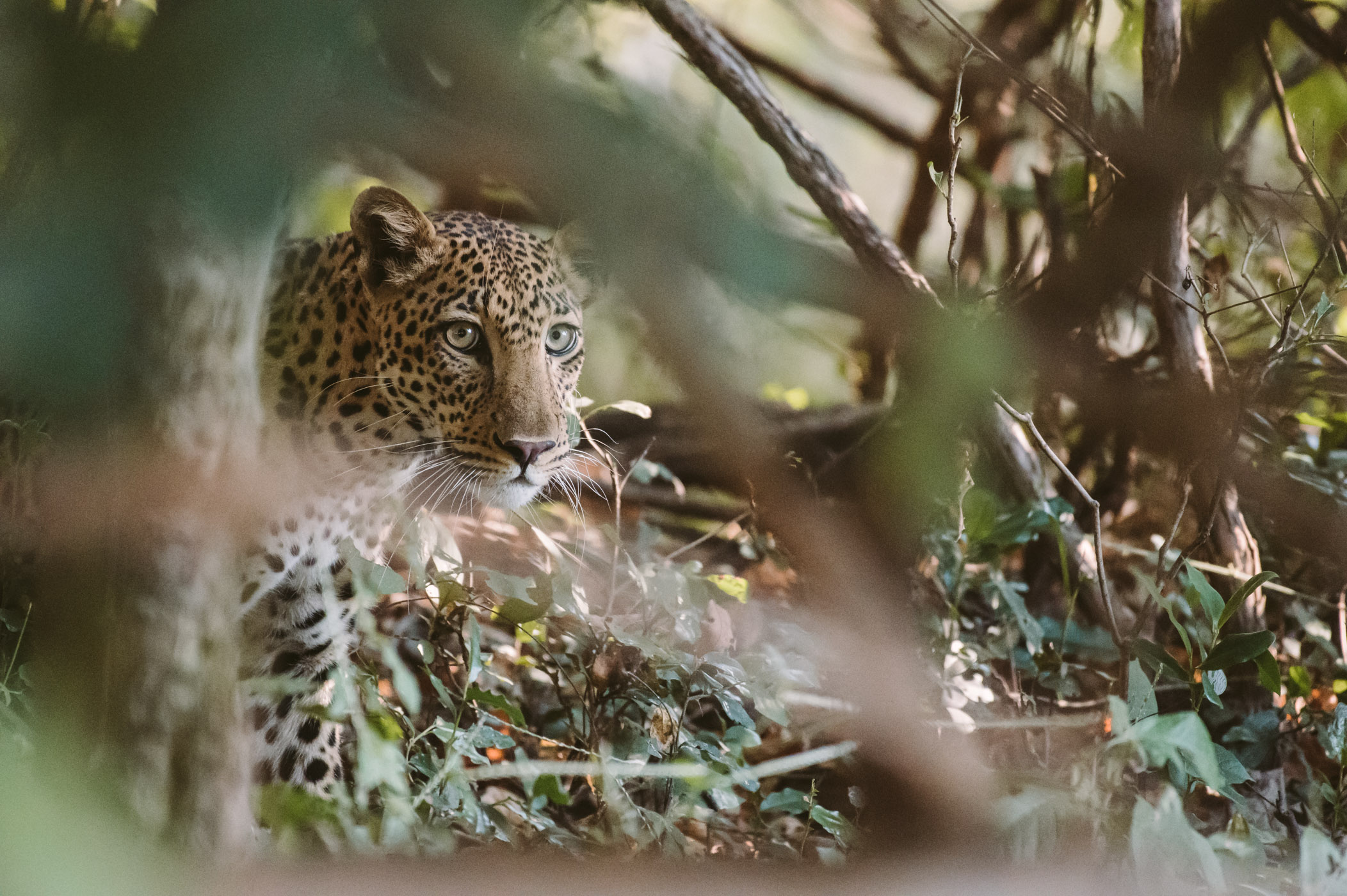 Why we loved it so much?
After our visit of Namibia last year we knew we wanted to return to Africa for a safari. Our first wildlife experiences made us hold our breath and now we were ready to explore a lesser known destination. We chose Zambia for it's ultimate remoteness, untouched wilderness and personal service in owner-run lodges. And we were more than pleasantly surprised – while we slept in star beds out in the open bush, heard lions roar upon falling asleep, stayed on an uninhabited island and had countless leopard encounters!
Read more about it in our blogpost about 9 reasons why you should put Zambia on your bucket list.
#3 Botswana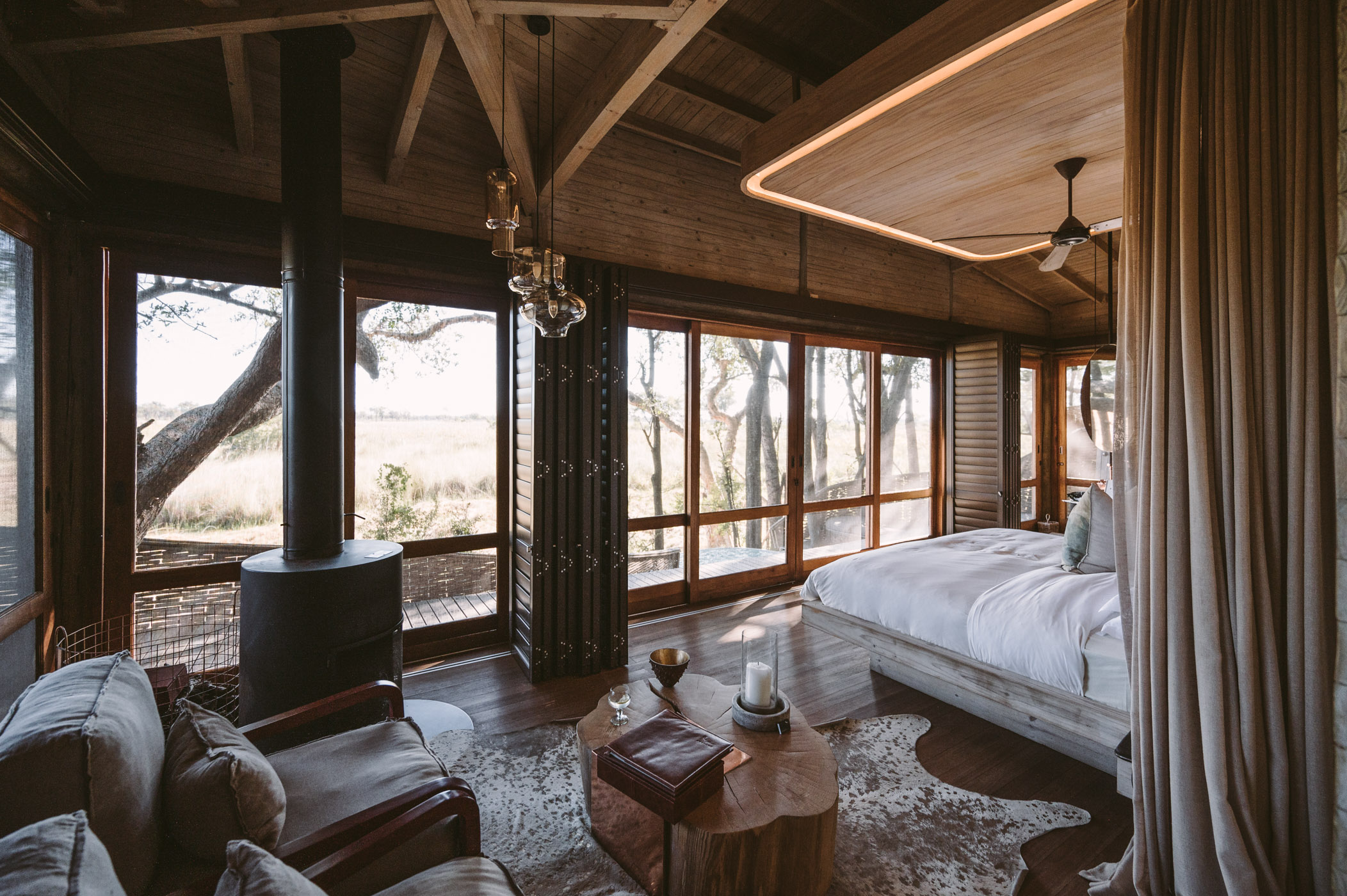 Why we loved it so much?
When it comes to safari travels Botswana is on the top of the list of most visitors. Why? The country has invested carefully into the tourism industry since decades, now providing some of the best managed national parks and incredibly luxurious lodges with absolute intimacy. We loved the Okavango Delta with it's private concessions, where we had lions, leopards, wild dogs – all to ourselves! And also our favourite hotel of 2019 is located in Botswana!
Read more about it in our blogpost with our 9 day Botswana itinerary.
#4 Japan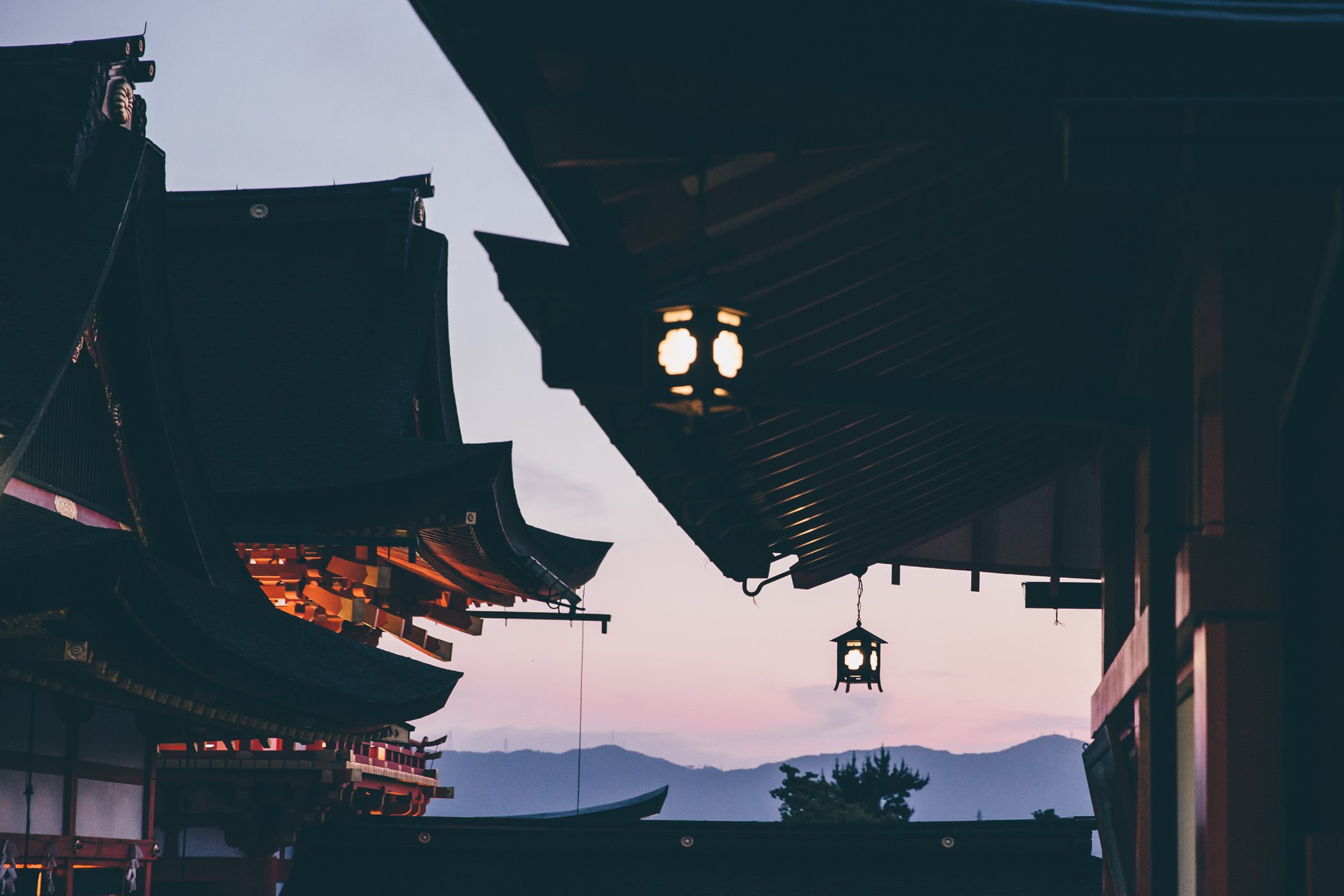 Why we loved it so much?
Japan was on our bucket list for many many years – and in 2019 we finally got lucky, with ANA operating up a new direct flight between Vienna and Tokyo. We traveled to the Seto Art islands to marvel at unique installations while staying in a local homestay, slept in a buddhist monastery in Kyoto, took part in a Kintsugi gold repair class in Tokyo – and much more! Japan impressed us by finding so much peace and calm, even in mega cities – the countless temples are worth a visit as well, but we mostly loved the local experiences, like drinking tea in a small former merchant's house in Kyoto.
Read more about it in our blogpost about 10 days in Japan.
#5 Iceland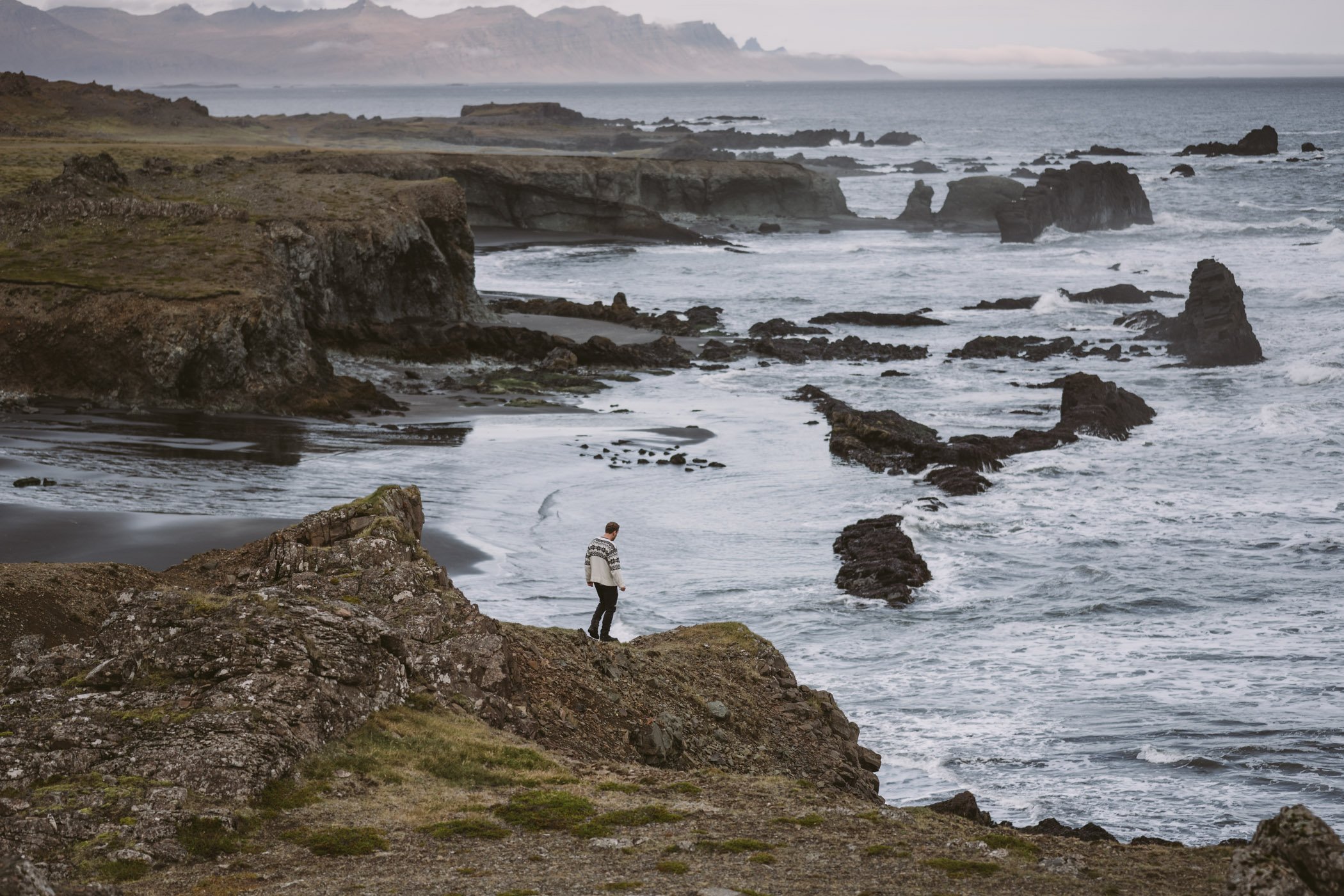 Why we loved it so much?
Although we had some doubts ahead of our visit because of the constant over tourism debate surrounding Iceland, we fell in love once we left the Golden Circle and ventured off into the highlands. Here you can get a feeling for the vast empty landscapes and can go a full day without meeting a single soul! The Eastern Fjords also surprised us with their magnificent landscapes, picturesque bays and fjords and remote appeal.
Read more about it in our blogpost about a 2 week road trip through Iceland.
#6 Ecuador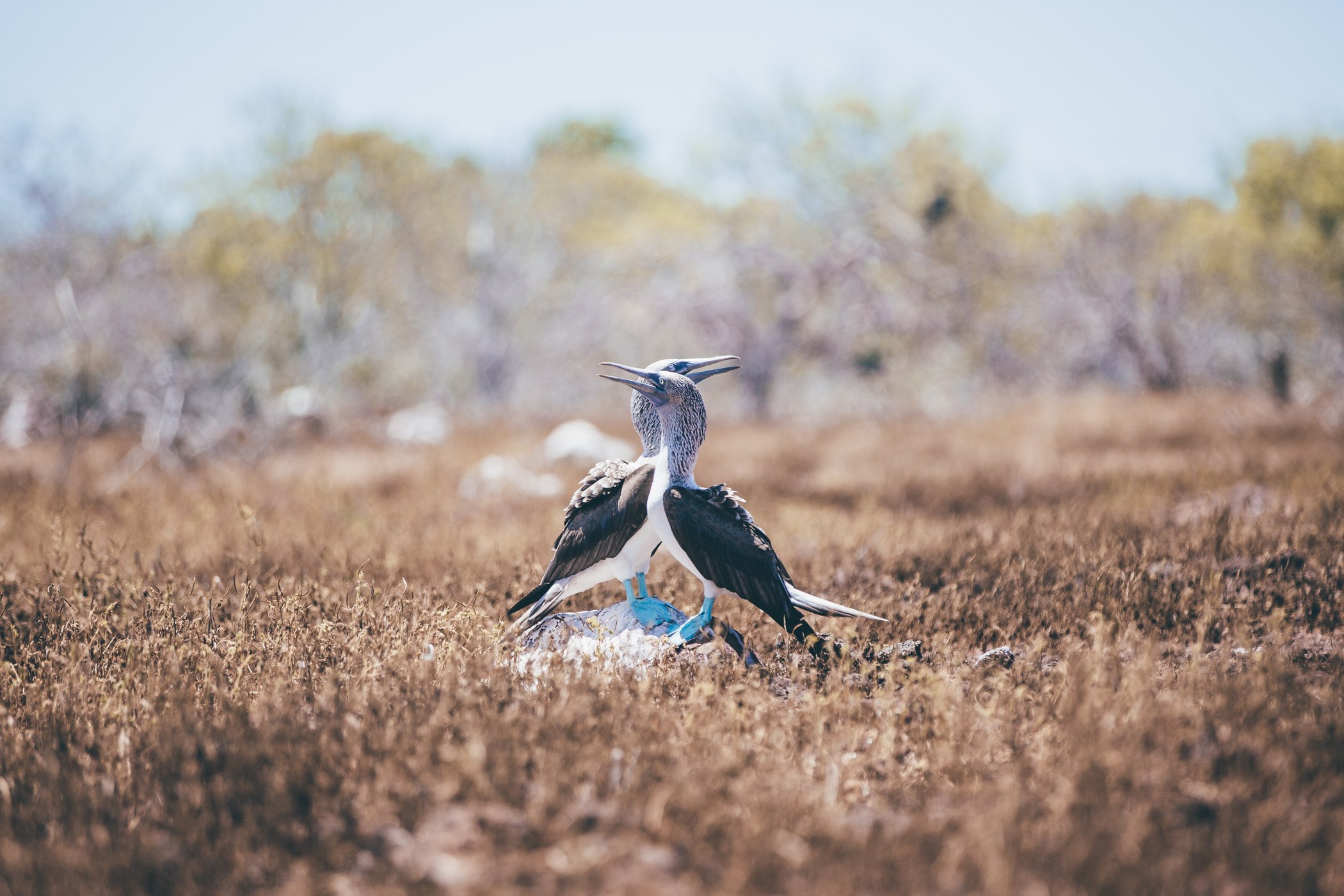 Why we loved it so much?
We didn't travel Ecuador like we usually do, but went on a expedition with WWF Austria to report about sustainable fishing. Being vegetarians ourselves this wasn't an easy task, but we got to learn a lot about the fragile ecosystems, that our oceans are – and how we as humans exploit marine life beyond any reasoning. The Galapagos islands were the highlight of our visit, but we also loved the relaxed appeal of the Pacific Coast – especially Puerto Lopez. The days were spent mostly on boats for us, which would also be our recommendation if you plan on visiting the Galapagos islands!
#7 Cape Verde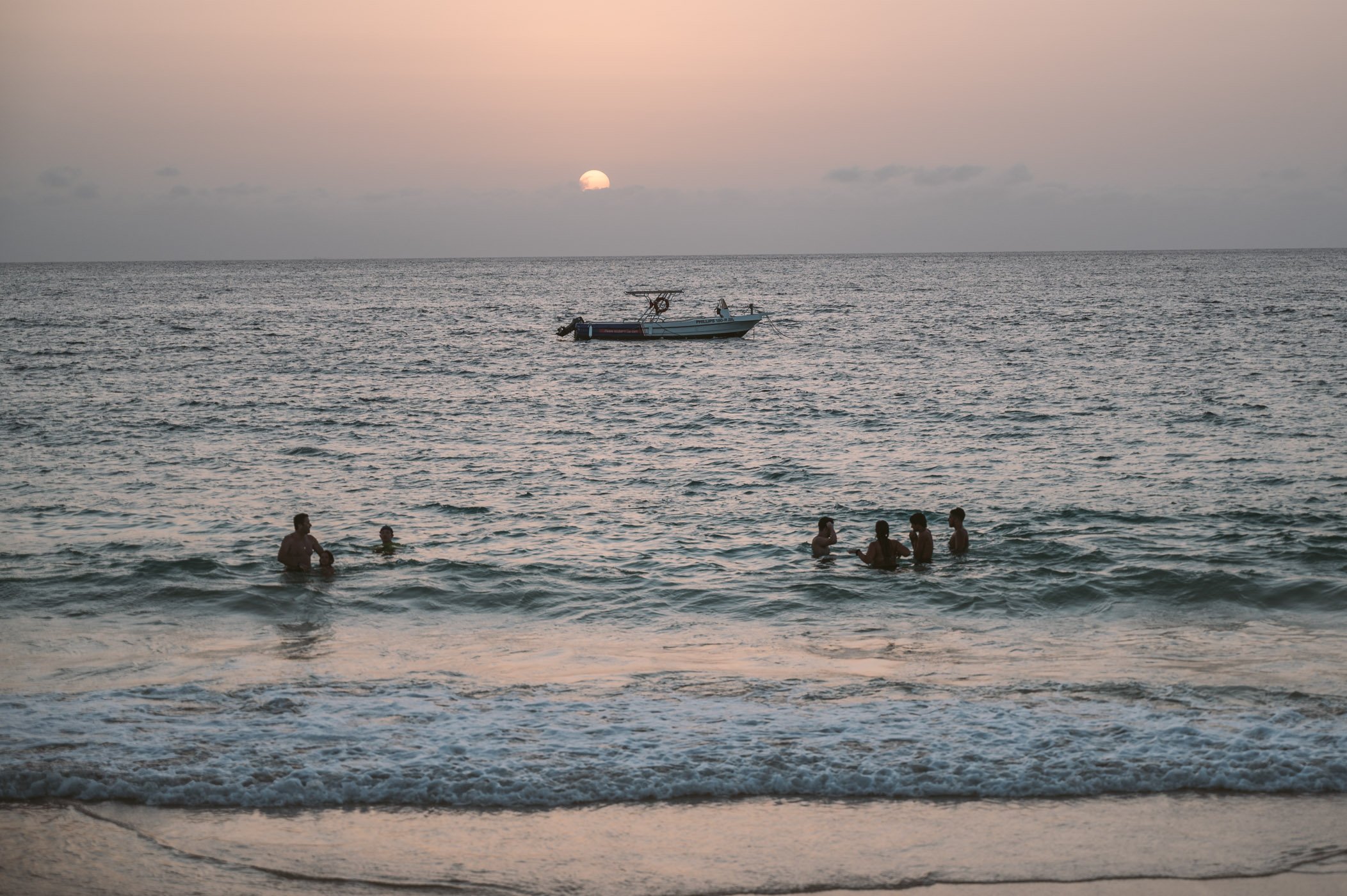 Why we loved it so much?
From turtle hatcheries to pink salt lakes, blue grottoes and vast sand dunes – swept over the Atlantic Ocean all the way from the Sahara… the islands of Boa Vista and Sal in Cape Verde surprised us. We had anticipated a beach paradise (this is what Cape Verde is world-renown for), but discovered that there's much more to it. And we even saw baby sharks, which was such an exhilarating moment!
Read more about it in our blogpost about the Cape Verde islands of Boa Vista & Sal.
#8 Porto, Portugal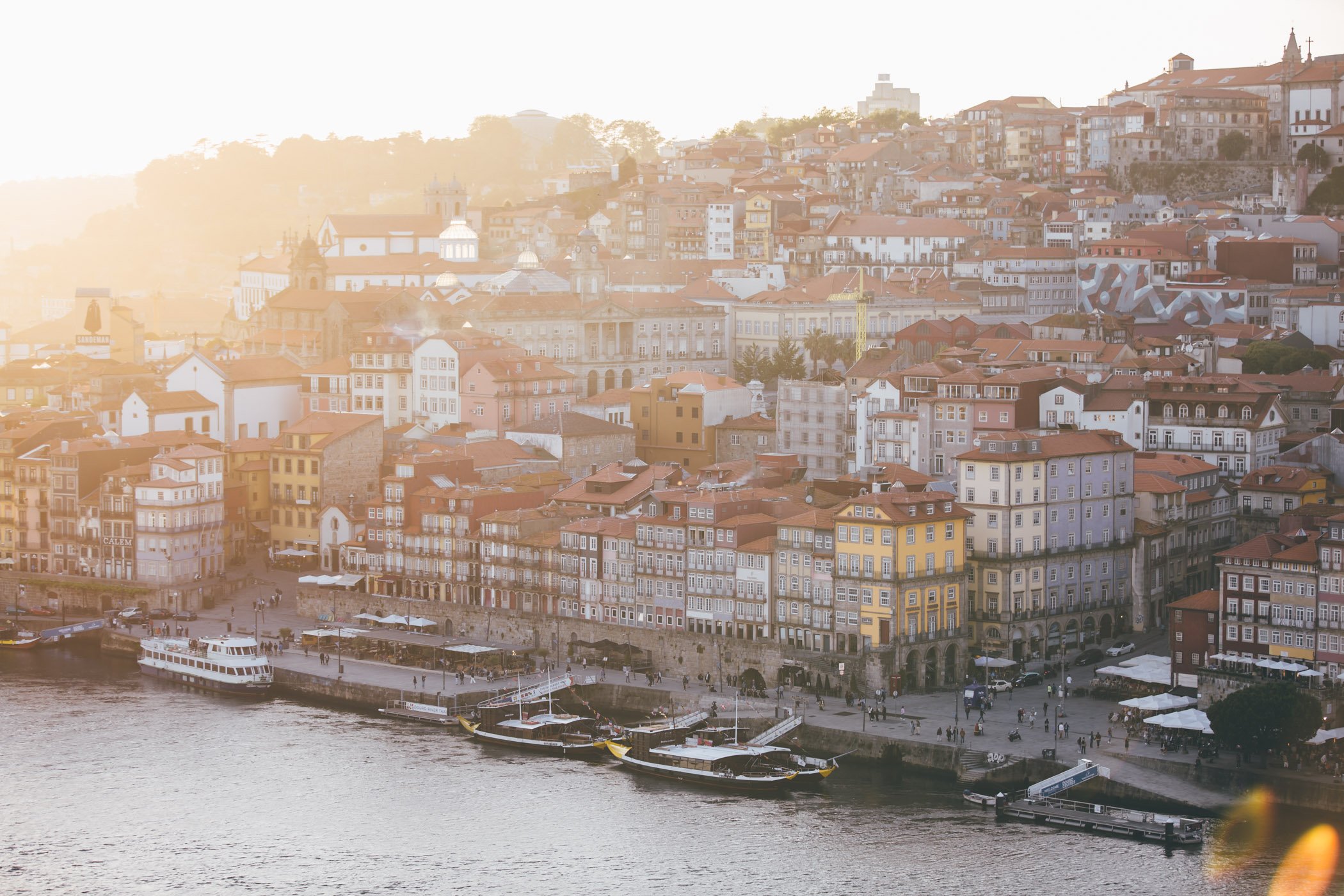 Why we loved it so much?
In 2019 we visited Portugal twice – our first trip brought us to the lovely quirky city of Porto. Winding roads and staircases took us up and down the hilly city, of course we tasted the sweet divinity that is Port wine, but mostly we focused on just strolling around the city's various beautiful neighbourhoods. When you're looking for a relaxed and still varied city trip, Porto might be a good choice!
Read more about it in our guide for 3 days in Porto.
#9 London, UK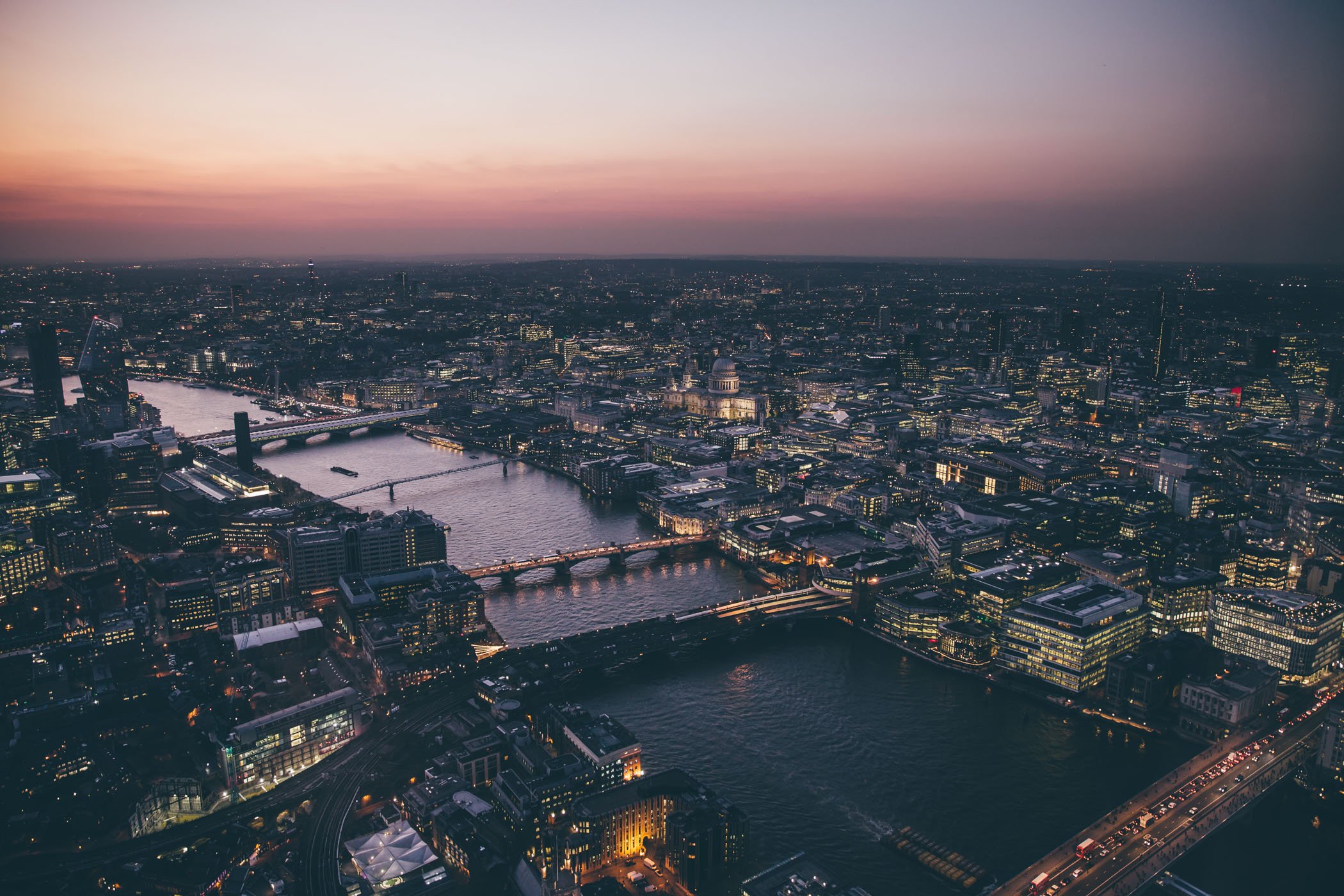 Why we loved it so much?
We've been to London a couple of times already, but obviously there's always new things to discover! This time around we focused on uncovering tips for return visitors like ourselves. We tested the best (and brandnew) look-out spots, checked out breakfast options from traditional English to hip and Instagram-worthy hotspots, visited the scenic Kyoto garden, discovered a picture-perfect café in an old church and even went all the way to "Little Venice". London never gets boring!
Read more about it in our guide for return visitors to London.
#10 Como lake, Italy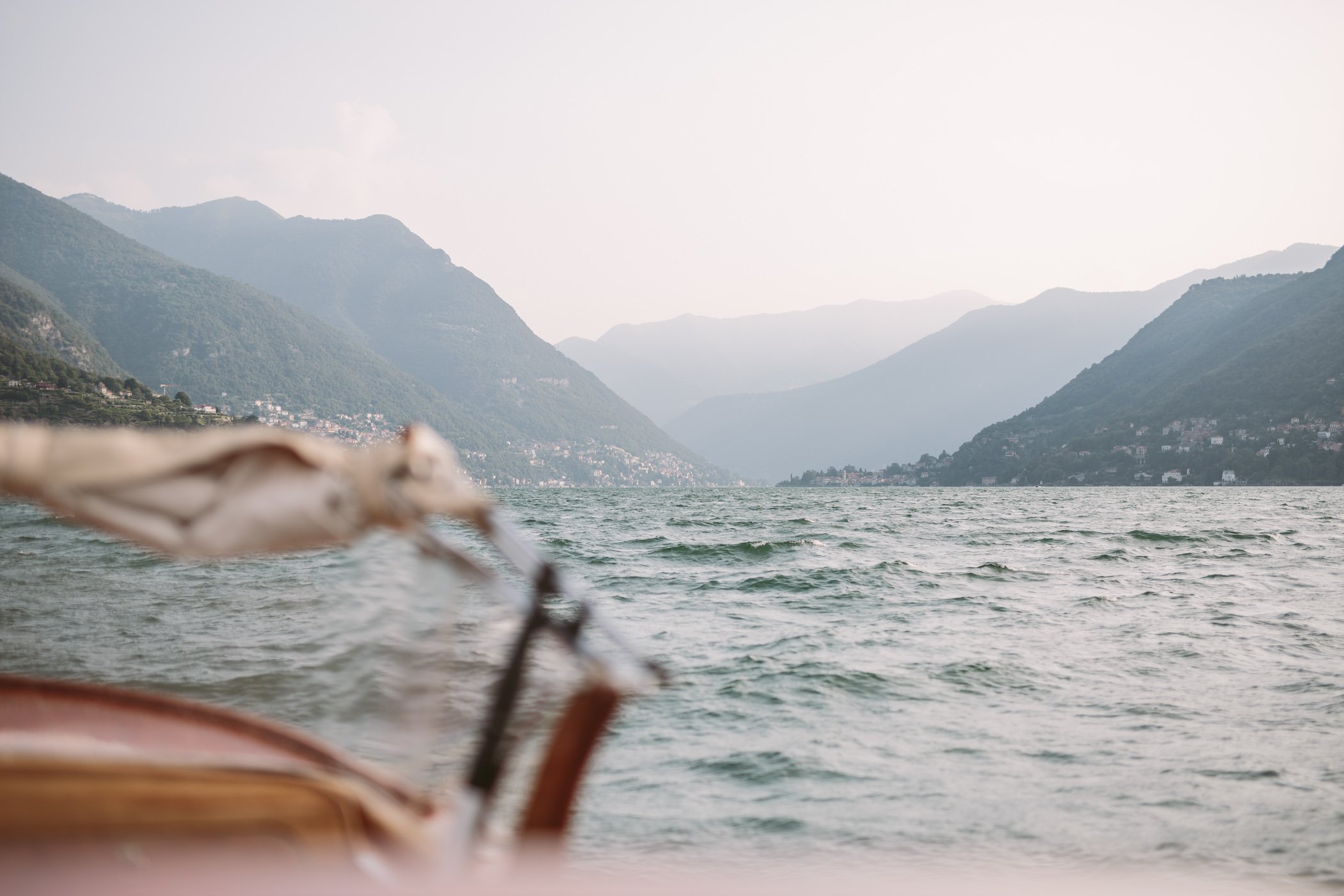 Why we loved it so much?
In general we are suckers for all things Italian – be it cuisine, lifestyle, the people, the way they say "Ciao, Määäärion (my name)" – well we can never get enough Italy in a year! 🙂 A photo production brought us to the very heart of Como, right at the shorelines of the lake and we couldn't have asked for more. Well, the boat ride on the lake was a nice add-on of course…
Read more about it in our blogpost about our visit of Lake Como.
#11 Madeira, Portugal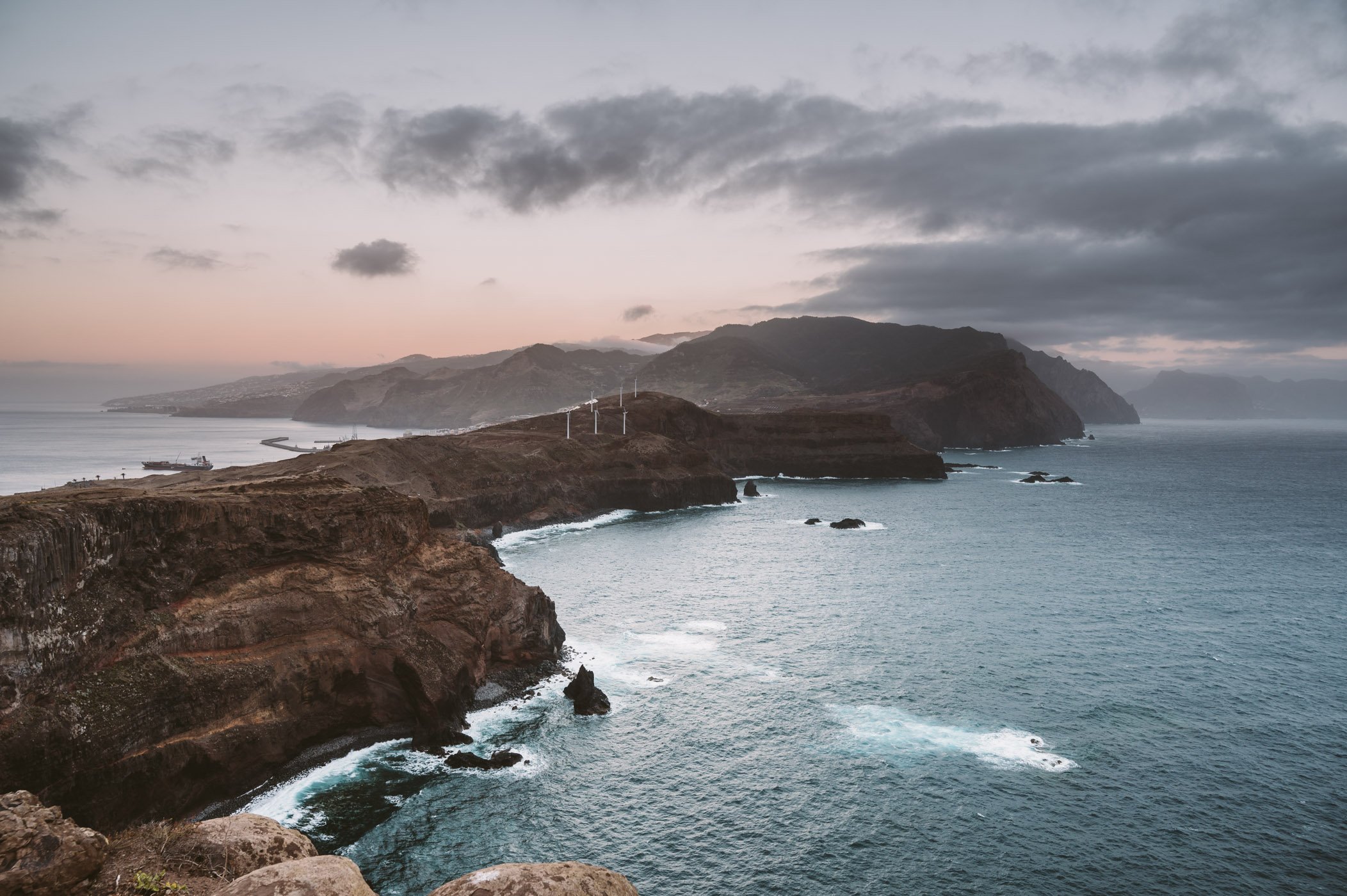 Why we loved it so much?
Our second Portugal visit this year brought us to the famous island of Madeira. Staying in the exquisite Belmond Reid's Palace was the cherry on top of our days cruising around the island in a Mercedes, listening to a perfectly Portuguese playlist while chatting about the wine and food we got served. Madeira is an island that's perfect if you want to either go hiking and explore or indulge in voluptuous meals and lounge at the pool. Or you simply combine both, like we did! 🙂
Read more about it in our blogpost about discovering Madeira.
#12 Turin, Italy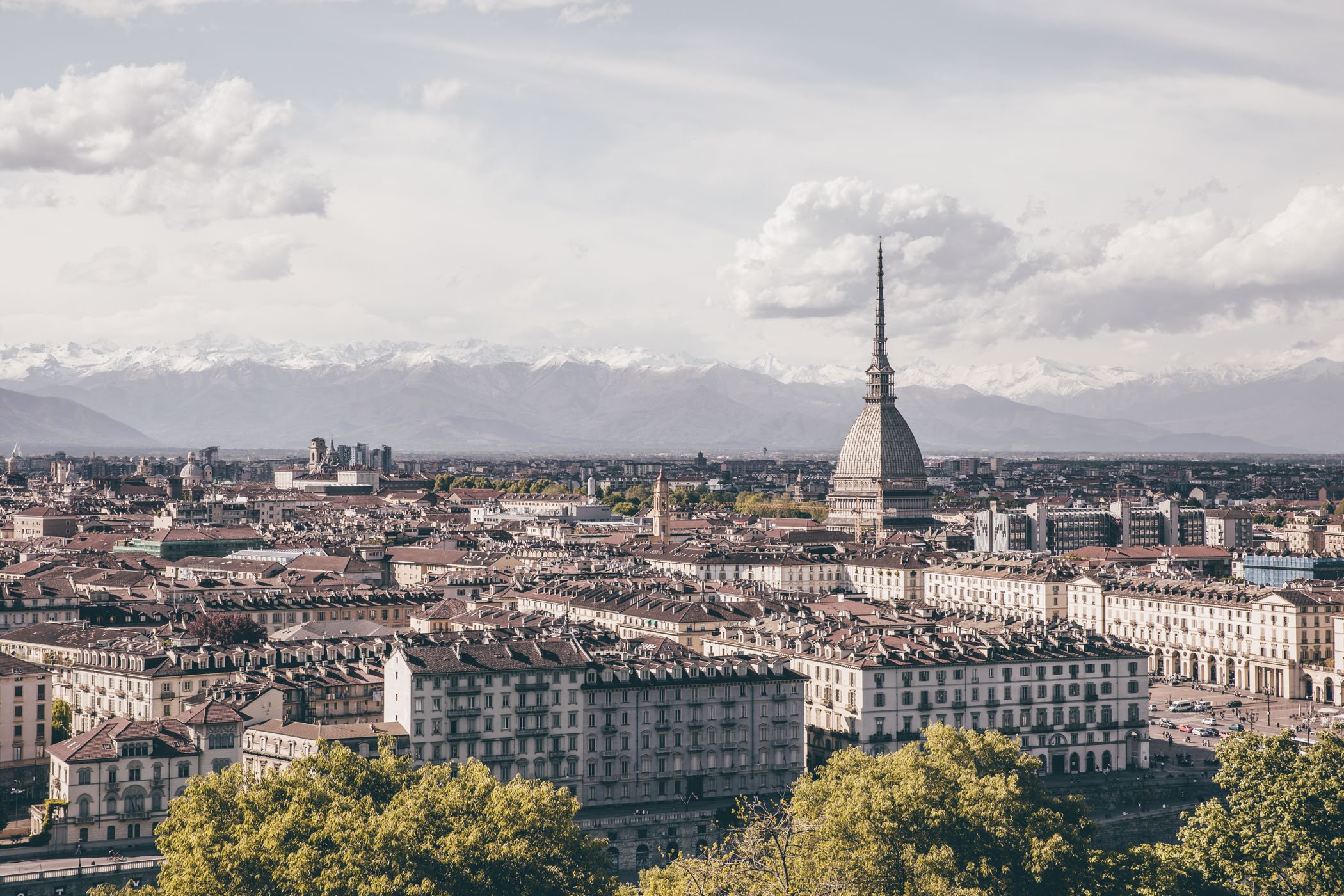 Why we loved it so much?
Turin is one of those Italian cities, that is sometimes overshadowed by it's bigger "rivals".  But the city has it all – especially when it comes to culinary delights. We tasted our way through the city, beginning with their famous Bicerin (a liquid chocolate & cream drink, that couldn't be more decadent). Of course the city has more to offer than just food, but we got thoroughly distracted by homemade pasta, gelato and all things in between 🙂
Read more about it in our blogpost about the culinary delights of Turin.
#13 Dubai, United Arab Emirates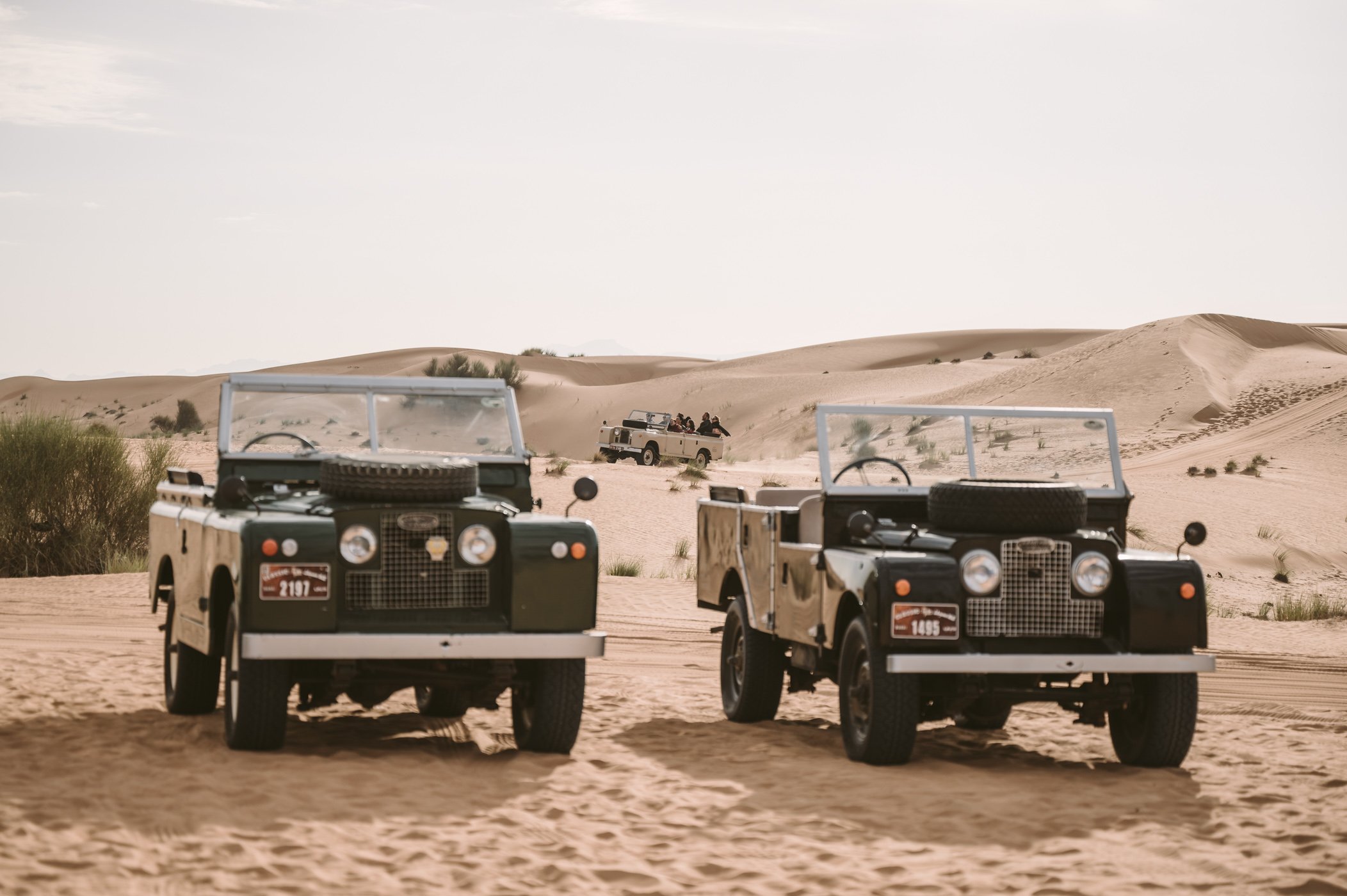 Why we loved it so much?
Dubai wasn't on top of our list to be honest! We aren't really the type of tourists who love the glitz & glam of a metropolis, but prefer more authentic experiences. And yet we managed to find a Dubai, that offered some peaks behind the shiny facade – for example during a cultural exchange breakfast or when taking a guided city tour founded by two Emirati sisters. Well and staying a night in the desert and flying a hot air balloon didn't hurt either 😉
Read more about it in our blogpost about our trip to Dubai.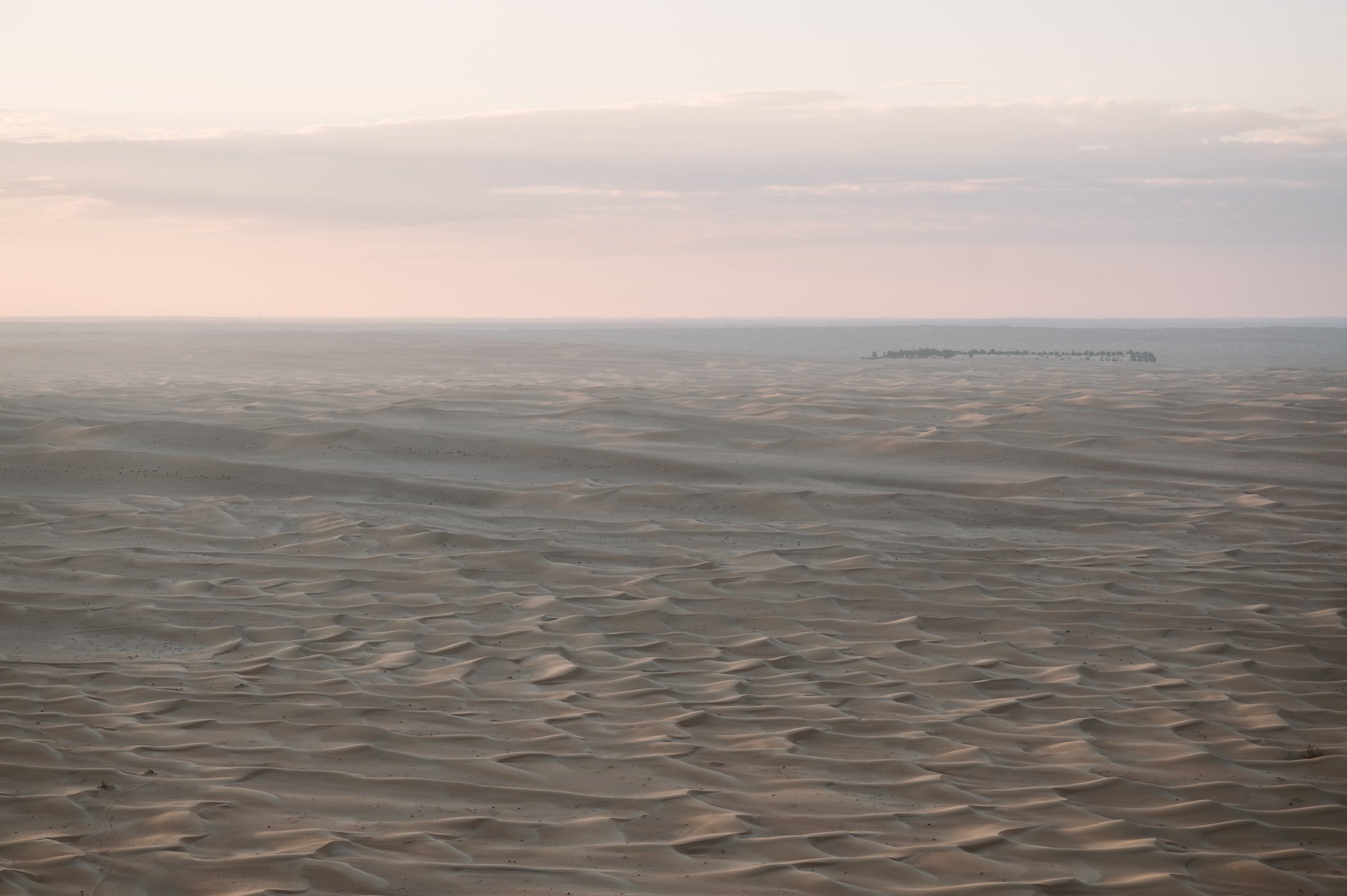 What are our plans for 2020?
Currently we are planning our travel year 2020 and have a few very good ideas 🙂 Our Top 3 are gorilla trekking in Ruanda and a visit of East Africa for another safari, we also would love to discover Rajasthan in India and spend time in one of the National Parks following the footsteps of the last tigers.  Last but not least Argentina is still on our "To Visit" list (basically it sits there waiting since 3 years, it might finally be time in 2020!).
What are your travel plans for 2020?