Are you considering going on safari? There's a lot to plan – from itineraries to transfers and then there's the packing list, and last but not least – what about the money? If you're used to travelling the US or Europe, then you'll soon realise that a safari requires some more planning. And the finances are one critically important thing to carefully include in your preparation.
Here's all that you should know when it comes to your finances when on safari.
Together with our trusted bank since 30 (!) years – the "Erste Bank & Sparkasse" we've put together our top 5 tips for all things money on a safari.
After countless safaris we know the ins and outs about all things money on safari!
On our first safari in Namibia we didn't really know what to expect when it comes to availability of ATMs, acceptance of foreign debit and credit cards or charges for withdrawals. And that's not all of it.
You have to plan for regular tips and other cash only payments. When we went on our second trip to Zambia and Botswana there were quite a few surprises along the way, as we also crossed a land border and had to change money there, which wasn't an easy feat. By now we know what to expect and are better prepared for days without internet or ATMs!
One thing you have to plan is to bring enough cash to tip local guides & staff.
Top 5 financial tips for a safari
That's why we have collected the 5 most important tips when it comes to money on a safari:
Travel Insurance: Why booking with a credit card is recommended
Money exchange: Where and how to best exchange cash
Cash need: How much cash should you bring?
Card safety: How to keep your credit and debit cards safe
PIN Code: How to keep your PIN code safe
Each of these tips helps you better prepare for your safari!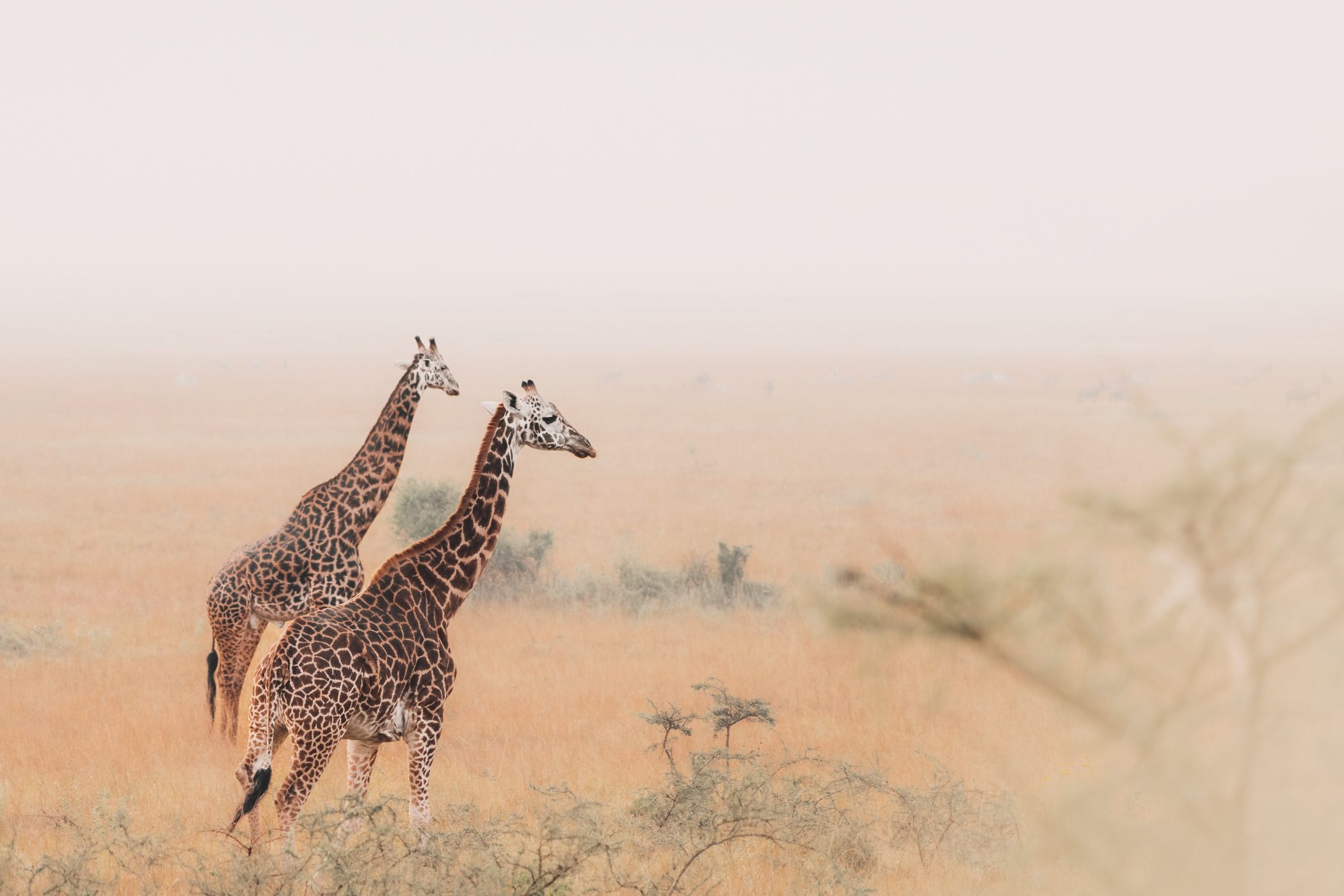 #1 Travel insurance provided by your credit card
My first tip is to pay all your travel bookings like flights, hotels or rental cars with your credit card, as this method of payment will also include a global insurance coverage in case something in your trip goes wrong. In case of the credit cards at Erste Bank & Sparkasse this insurance includes:
Baggage Insurance
Document replacement
Delayed baggage claims
Flight delays or missed connections
Motor vehicle towing costs
Travel insurance in case of an accident
Foreign travel health insurance including return flights or helicopter recoveries
A very extensive travel liability insurance
…and much more!
Any flights, lodges and other travel bookings should be paid by credit card, so that you'll get insurance coverage.
#2 Where to exchange your money
The second tip would be to exchange currencies already back at home at your local bank to avoid unnecessary currency exchange costs. Although safari stays usually tend to be all inclusive you will still need cash – mostly for souvenirs and tips.
And here's what's important to know: You don't need to bring the local currency! Dollars are widely accepted (and sometimes even preferred), which is also helpful if you do multi-country safaris. That was the mistake we made when visiting Zambia and Botswana, we had exchanged local currencies and then tried to change Zambian Kwacha to Botswana pula at the land border. No chance!
We needed to first exchange the Kwacha in dollars on the Zambian side, then cross the border to exchange them to pula on the other side. Now we know: We should've simply brought USD all the way! This is a classic rookie mistake that we made.
On game drives you won't need any cash as the lodge will organise everything – including the park or conservation fees, but the staff tips are a classic cash expense to be planned.
#3 Tips & other cash payments: How much cash do I need?
Given how many people work to make your safari unforgettable tips can add up quicker than you believe. We usually calculate with 100 dollars per day for tips only (that's for 2 people traveling together).
This includes drivers, guides and all the staff in the lodges, which we usually split 50/50. So 50 dollars for the general lodge staff (service, kitchen, housekeeping) and 50 dollars for the guide and driver and/or spotter. This is a good measure for most exclusive safaris (so it doesn't apply on low budget group tours of course, where you'll paid a lot less for the trip itself).
Additionally you should always have a few hundred dollars spare for souvenirs and other cash expenses (think a coffee at the airport).
There's many people involved in making a safari stay unforgettable – some work behind the scenes, but the lack of visibility doesn't mean they don't deserve tips – especially since they make up for a good portion of their income.
#4 Card safety precautions: Geo control and card limits
And what if you do need your card after all? In this case it's important not to forget to de-activate GeoControl on your cards – this is necessary for when you use them outside of the European Union. As an Erste Bank customer you can set the specific dates of your trip in the George app, to make sure it's only deactivated during the period of your oversees trip.
You can also set a lower card limit specifically for the duration of your travels, so the risks are a bit lower in case you do loose your card or have it stolen.
I usually check my cash "back stock" every time we end up in a larger city or at an airport, so I can make sure to always have enough cash on me for the next leg of the trip. In Kenya I had more expenses than planned so I had to pick up cash at the regional airport in Nairobi (which also means picking up local currency as opposed to USD). Out of my four cards (I have two bank accounts – private and business – each with a debit and a credit card) only the credit cards worked at the ATM at Wilson airport, so that's the risk if you don't bring enough cash.
ATMs are often only found in cities or at airports, but most of the lodges also accept card payments (in case you book non-complimentary extras like massages).
#5 What to do when you forget your card PIN?
Last but not least one of the most important tips is: Don't write down your PIN codes! Yes, I know it's tempting – especially if you have 4 different ones like I do, but there's a very easy tip: As Erste Bank customer you can always look up your PIN code in the George app – just in case you do forget it… 🙂
Among such beauty it's easy to concentrate on other things than your PIN code…
Safety and other concerns
Lastly let me leave a few words on safety concerns – especially when carrying larger amounts of cash with you. Generally speaking safaris are rather safe travels, as most trips are spent accompanied by your private guide or driver. Usually you'll already be picked up from the airport and therefore won't spend a lot or any time at all out alone in the city streets (which would be the most risky places).
In the bush there's virtually no risk for your money to be stolen and yet most lodges provide safety deposit boxes, even in the more rustic tents. So far we have never locked away our money though, because the camps are only entered by staff members and even guarded (or they are so remote, that nobody could enter anyways)… but a general rule of thumb would be:
Spread your cash in a few different places
Use the safety deposit boxes in the lodges
When in cities leave larger amounts of cash in the hotel
National parks and conservancies not only have ranger units for wildlife protection, but the lodges inside usually also have their own security staff and even night guards.
Enjoy your safari & let us know if you have any more questions about money on a safari!
Save & pin this post for later:
Disclaimer: This is a sponsored post for Erste Bank & Sparkasse. The views in this blogpost are our own