(Update December 2022). In the last few years Mérida has developed into a popular destination for Yucatán travellers, that are interested in more than just the beaches. While the Riviera Maya with Playa del Carmen and Tulum has scenic coastlines, the capital of Yucatán boasts with cultural highlights. The city's central location is perfect to discover more of the region's heritage and tradition.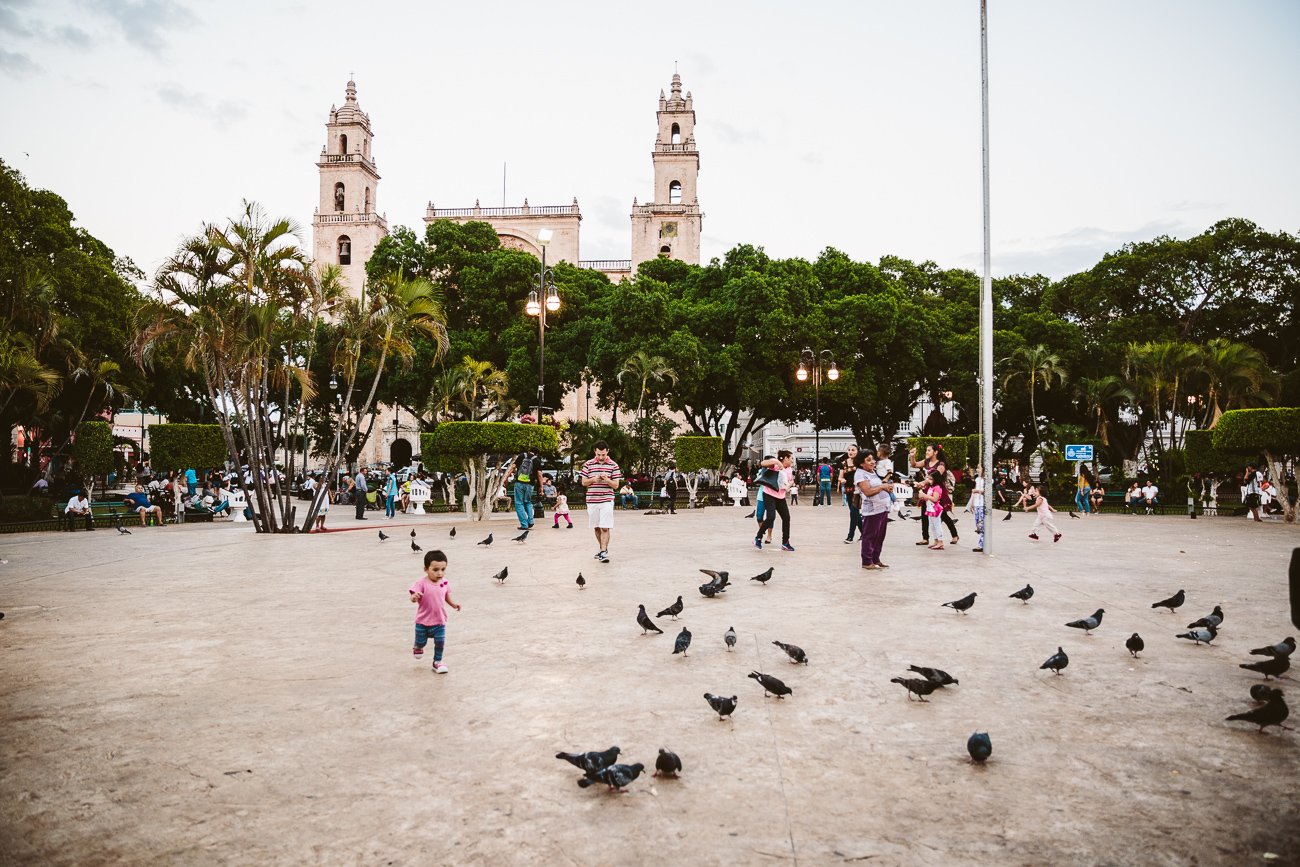 How to spend 72 hours in Mérida
Day 1 in Mérida
3pm: Check into your hotel
We stayed at the charming "The Diplomat Hotel" run by a Canadian couple. They made their dream come true a few years ago by opening this boutique hotel right in the historic center of Mérida. Sara and Neil are pleasantly cordial, attentive and well informed hosts. They will gladly share all their knowledge about the city with their guests. The hotel is located in a former private mansion and only has four suites. All of them were restored with great attention to detail by Sara, who was an interior designer in her old job.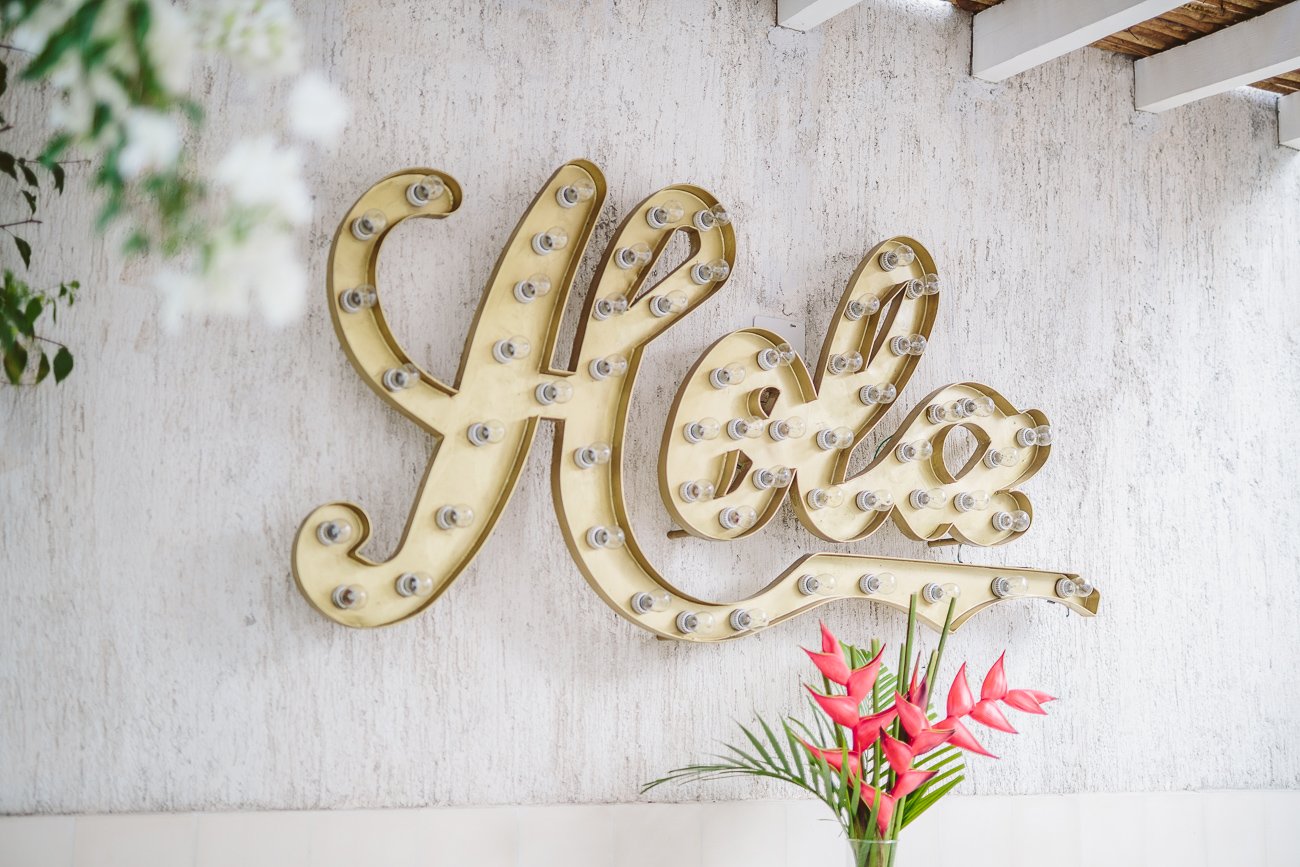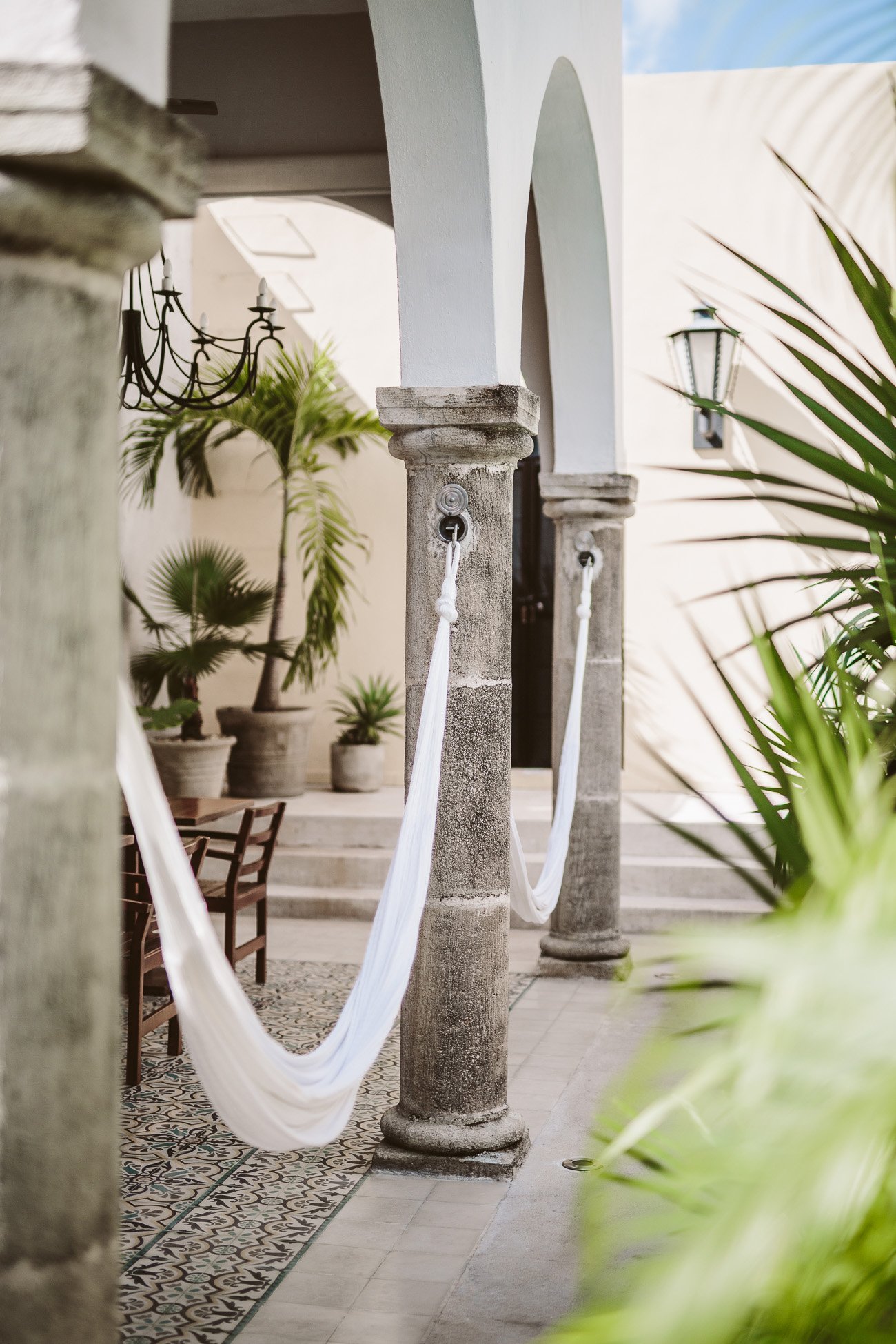 Our tip:
Let Sara share her personal tips with you when it comes to food, shopping, culture – everything you might want to experience when in Mérida. She even has a map that features all her local favourites!
7pm: Explore the neighbourhood
After a welcome drink it's time to explore the neighbourhood by foot. Stroll down the Calle 59 towards Santiago Park. Sit down at one of the stalls of the market hall and enjoy your first (and not the last) Tacos of your stay in Mérida. There's even a vegetarian version! It features avocado, pickled onions, tomatoes, salad and cheese and costs next to nothing (think 1,50 dollar per piece).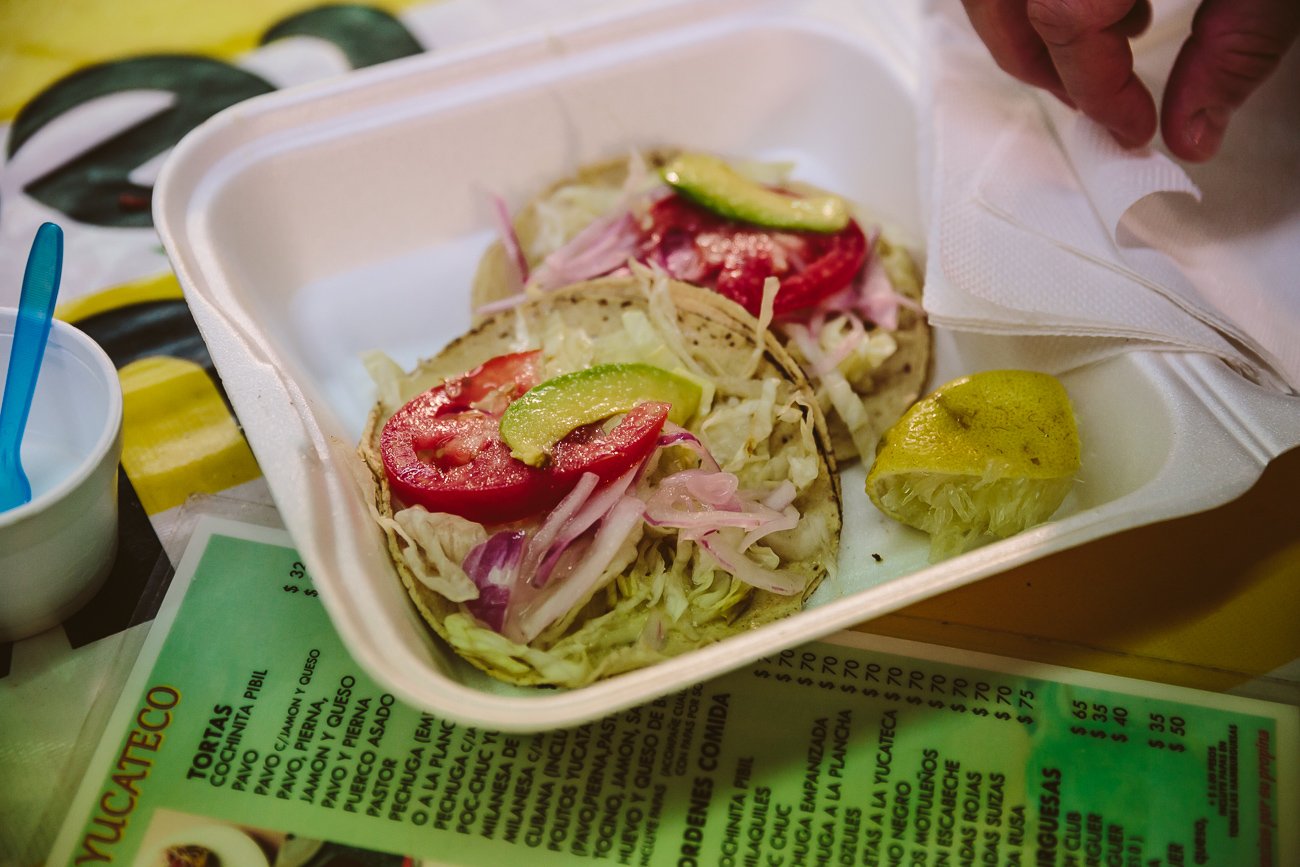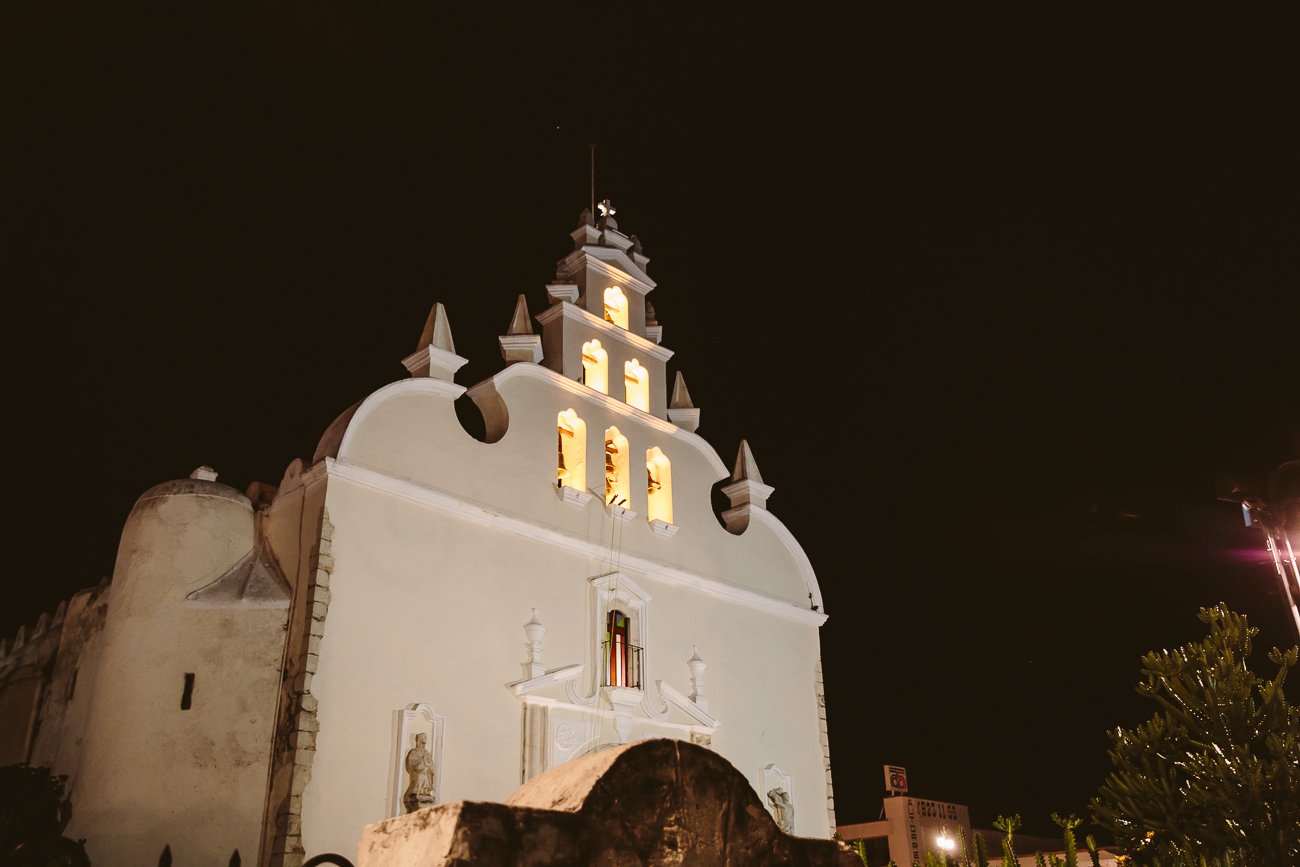 9pm: Vaquéria time
If you arrive on a Monday – like we did – make sure to walk towards Plaza Grande, the main square of Mérida. Every Monday at 9pm they have a music and dance show called "Vaquéria" in their traditional costumes. It's not only a magnet for visitors, but also for the local community who all come together there to celebrate.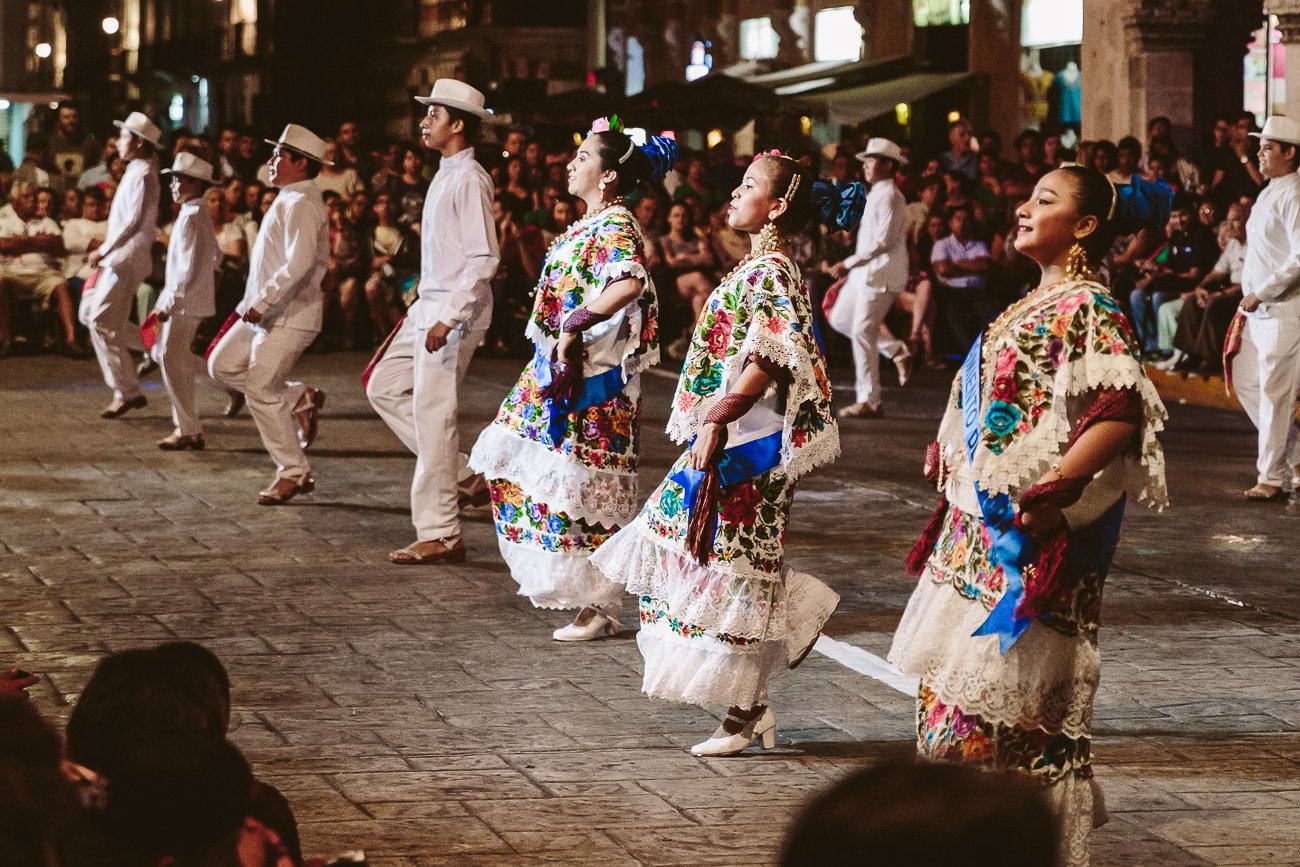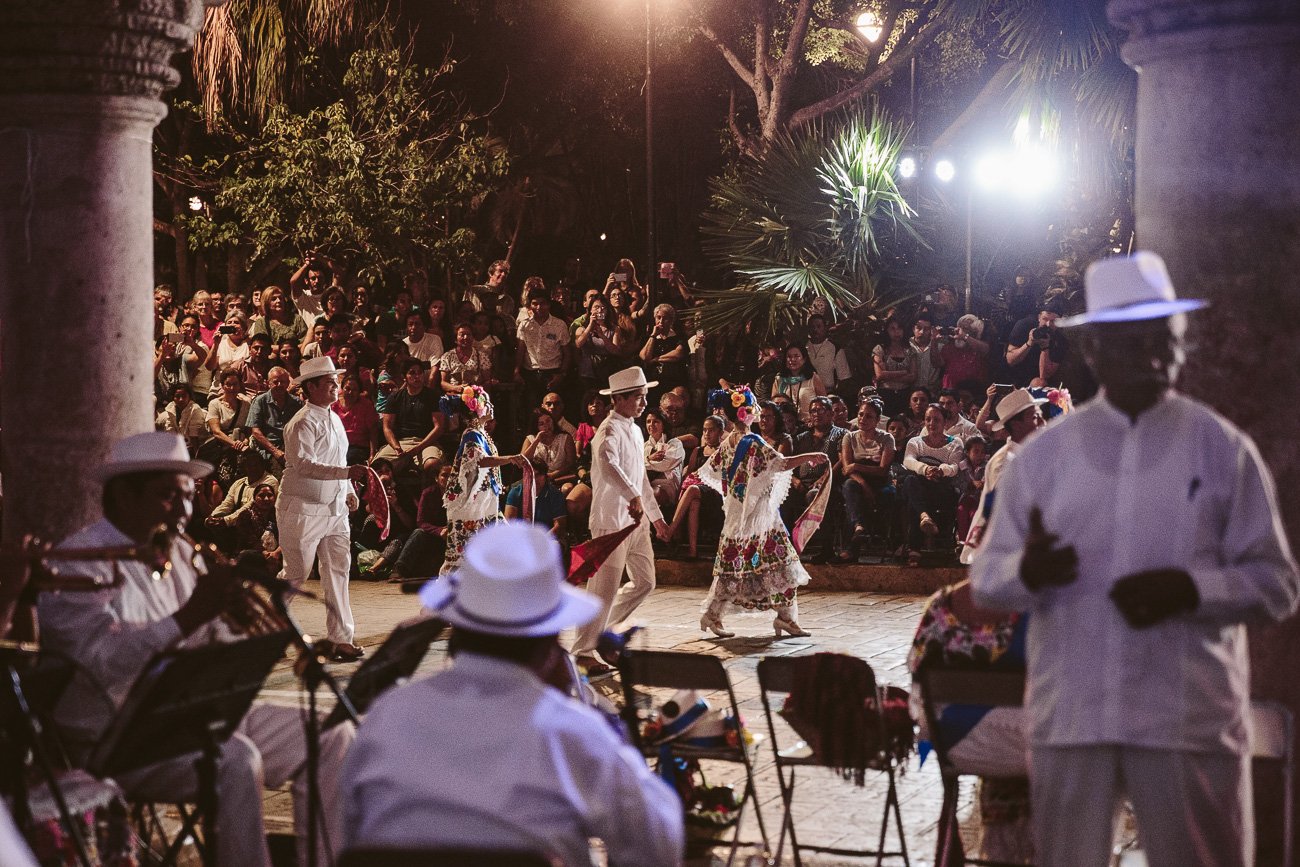 11pm: Tequila for a good night's sleep
Sara and Neil offer a complimentary Tequila bar every night at the pool. Pour yourself your favourite one and do not just down it, but sip it carefully. This makes for the perfect good night's sleep 😉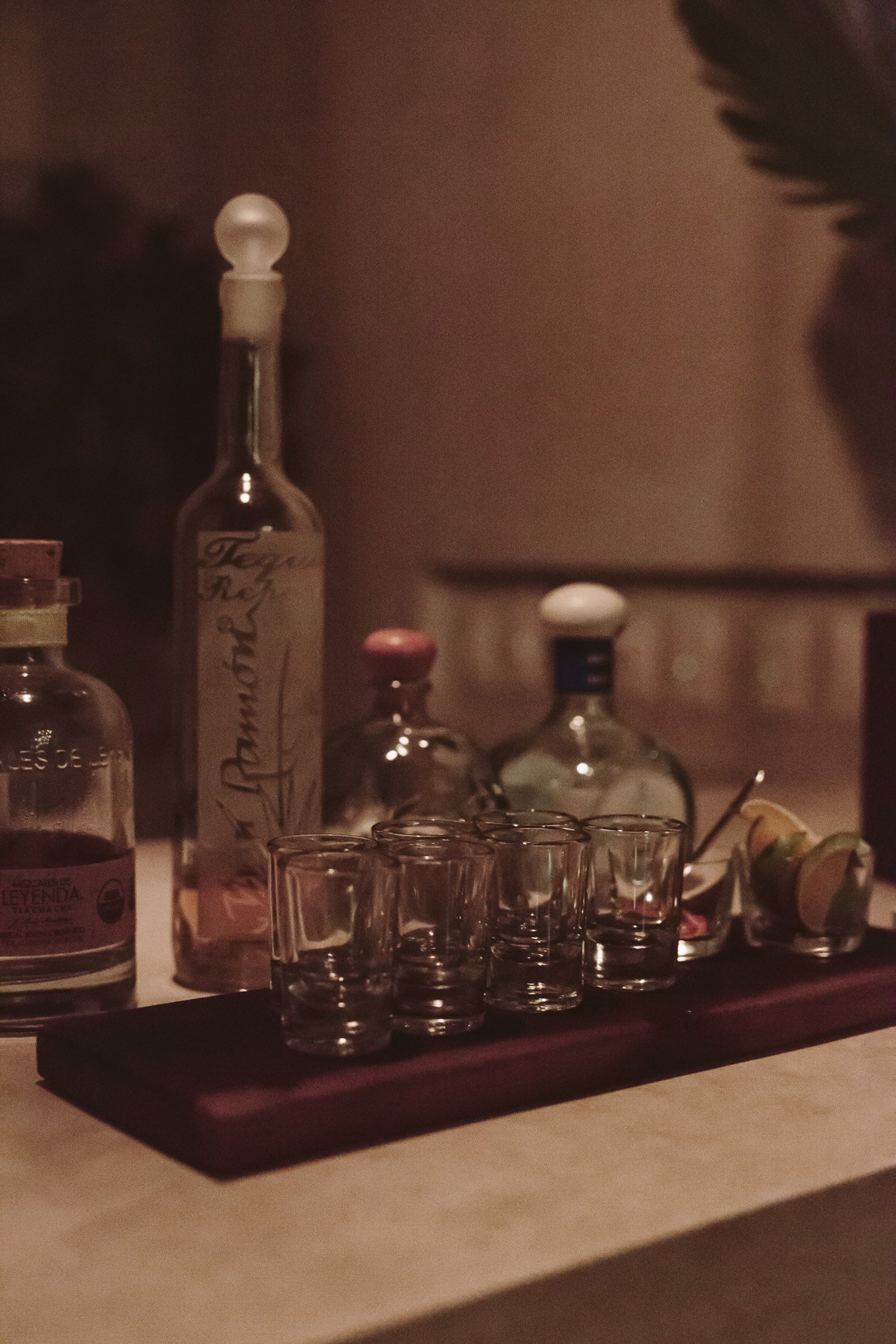 Day 2 in Mérida
9am: Breakfast
Yucatacans love to eat spicy and savoury food for breakfast. So it's a perfect "coincidence", that Sara prepares her own refined version of Tacos for their intimate breakfast in the hotel's courtyard. She makes her own pickled onions and chilis, refried beans, Pico de gallo, etc.!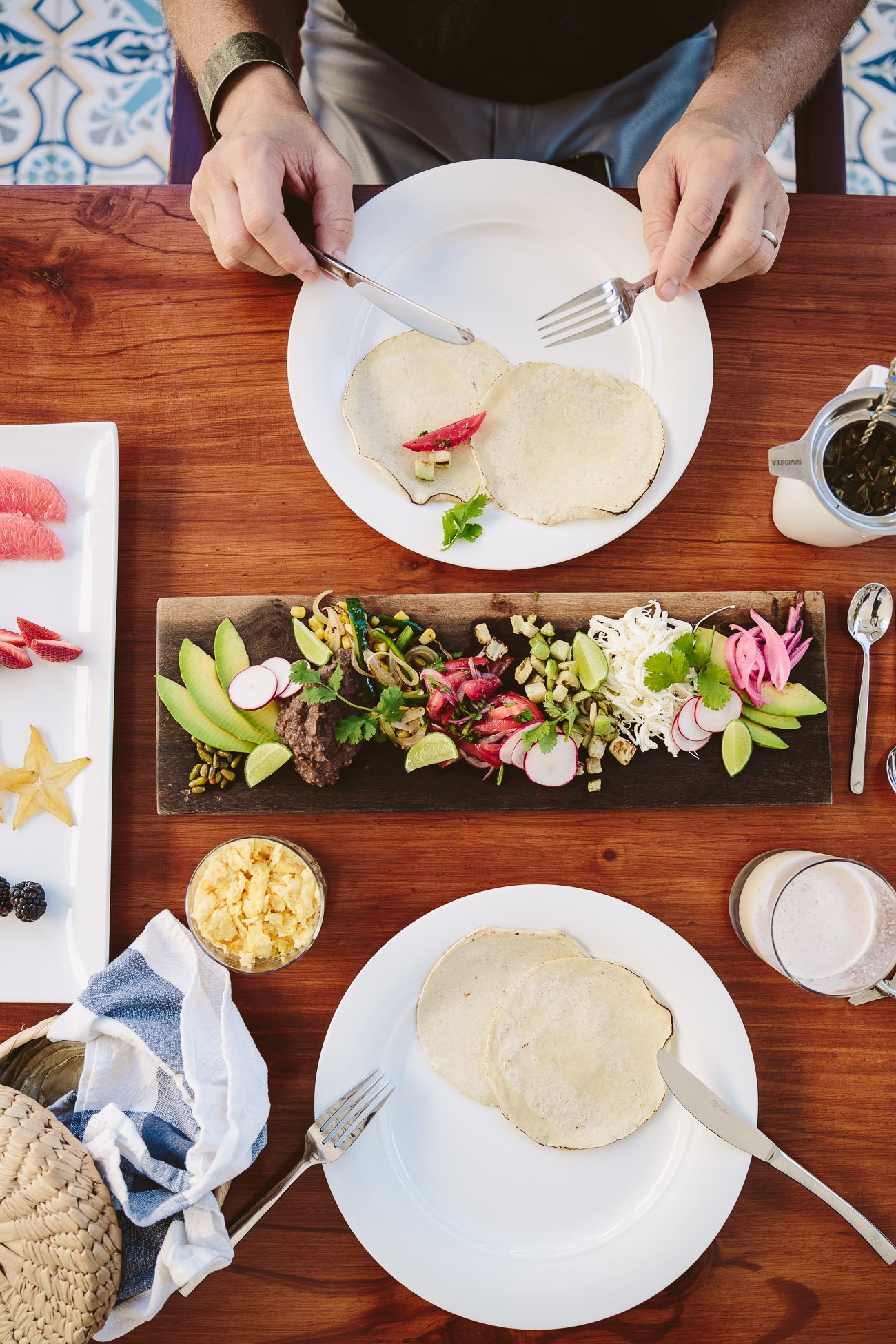 11am: Dragonfruit Sorbet at the Pool
If you're like us, you might have a slow start in the first day. That's ok, just enjoy the pool at the hotel and soak in those rays of sun that you have been missing out for so long. If you're lucky Sara will bring some dragonfruit sorbet by.
You can also buy your favourite ice cream later at Pola Gelato, which is not far from the hotel. We went there and discovered they also have a juice bar! So we had a fresh squeezed Tutti Frutti Juice with cucumber, pineapple and orange.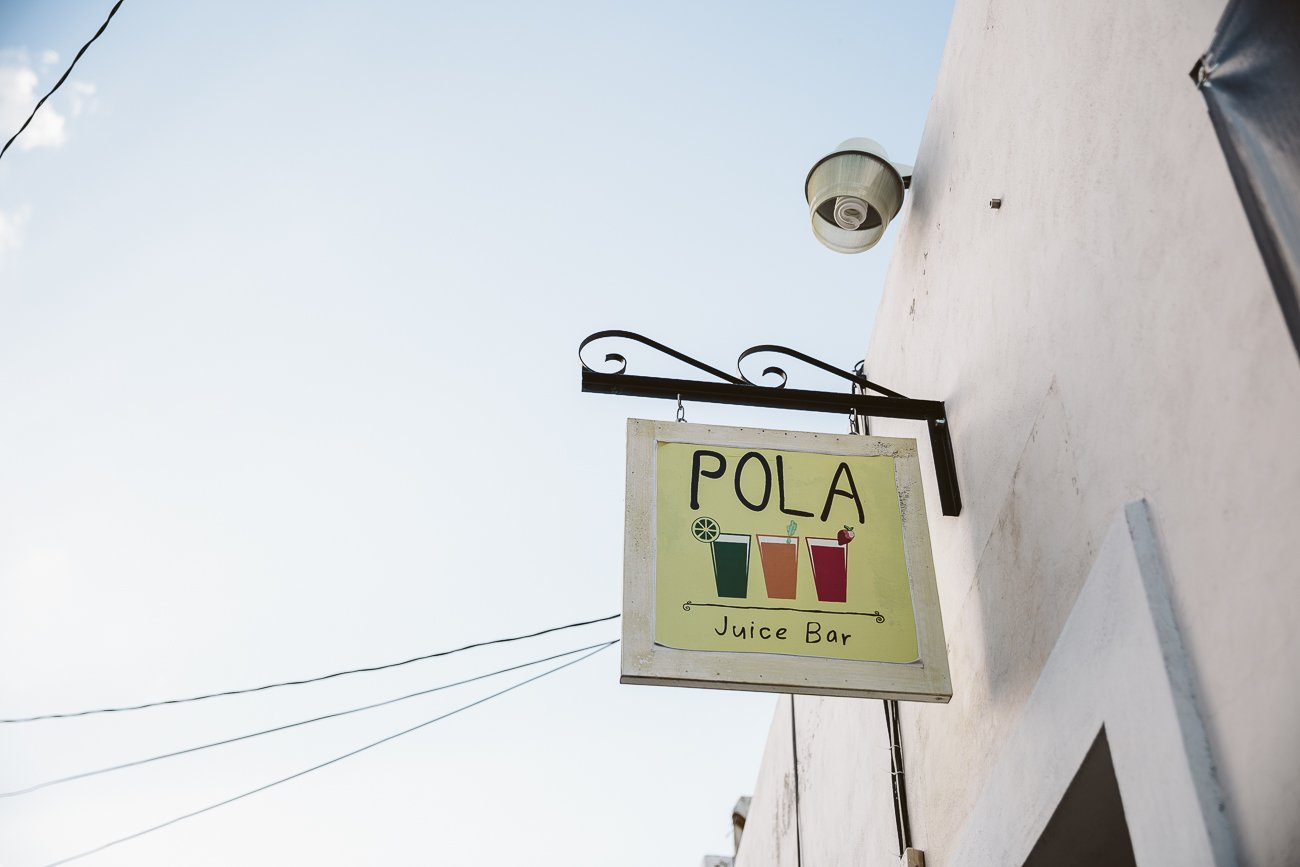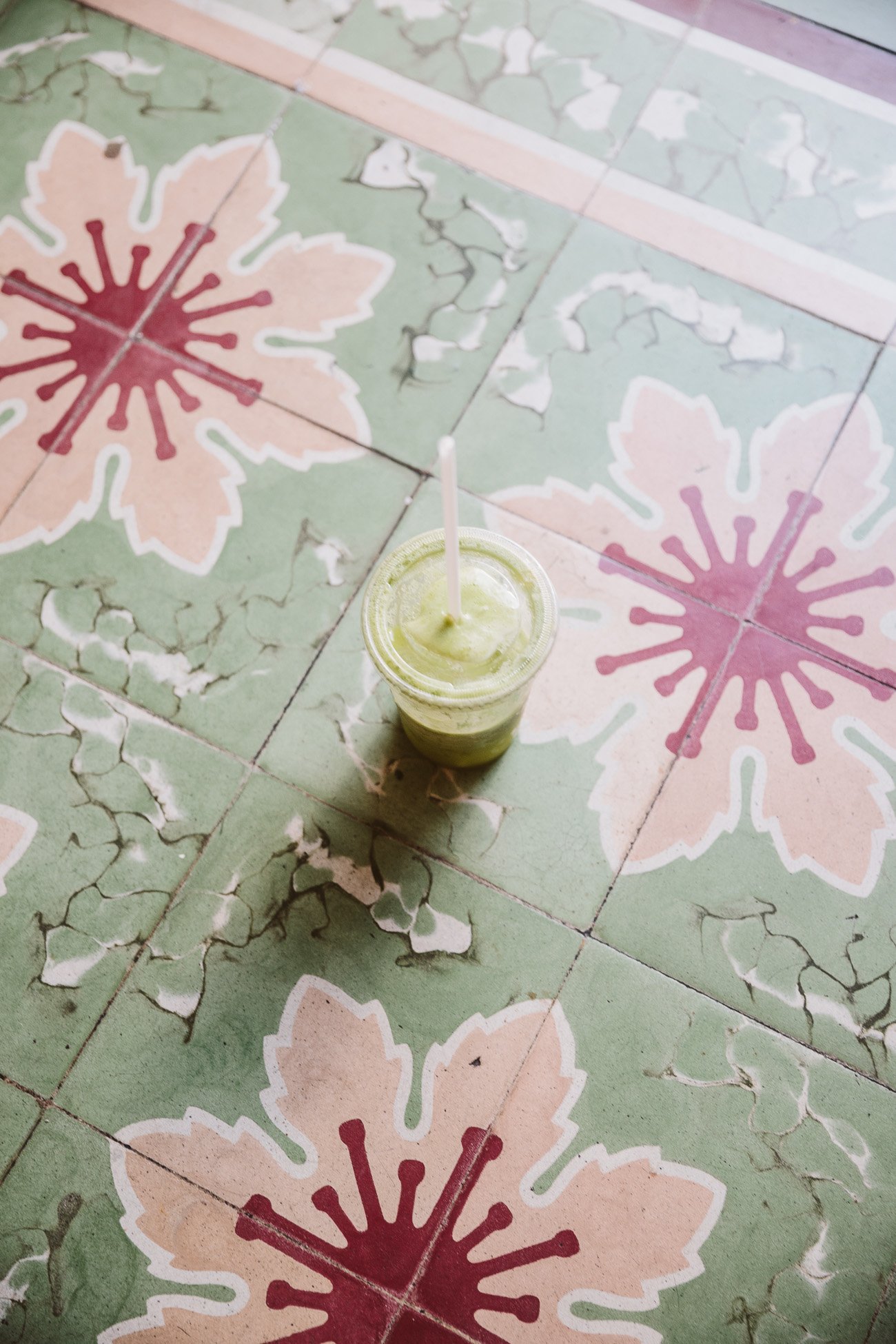 1pm: Mexican lunch at Apoala
Apoala is the restaurant that made the #1 on Sara's list of tips for the city. Therefore it's probably a perfect start into original Mexican cuisine with a twist. The restaurant is located on a wonderful plaza (that even features free wifi) under a row of arcades.
They serve a delicious hibiscus juice, but there's a huge list of alcoholic drinks as well if you prefer. But more importantly they offer creative vegetarian dishes! For example: Cheese stuffed zucchini flowers in tempura dough. Or: Homemade tortillas stuffed with quinoa and amaranth. They are served in a mole negro – a very tasty, sweet and savoury sauce, that has it's color from black chilis and a piece of chocolate. Definitely make sure to leave room for dessert! We recommend the caramelized pecan crumble with vanilla cream and fresh berries.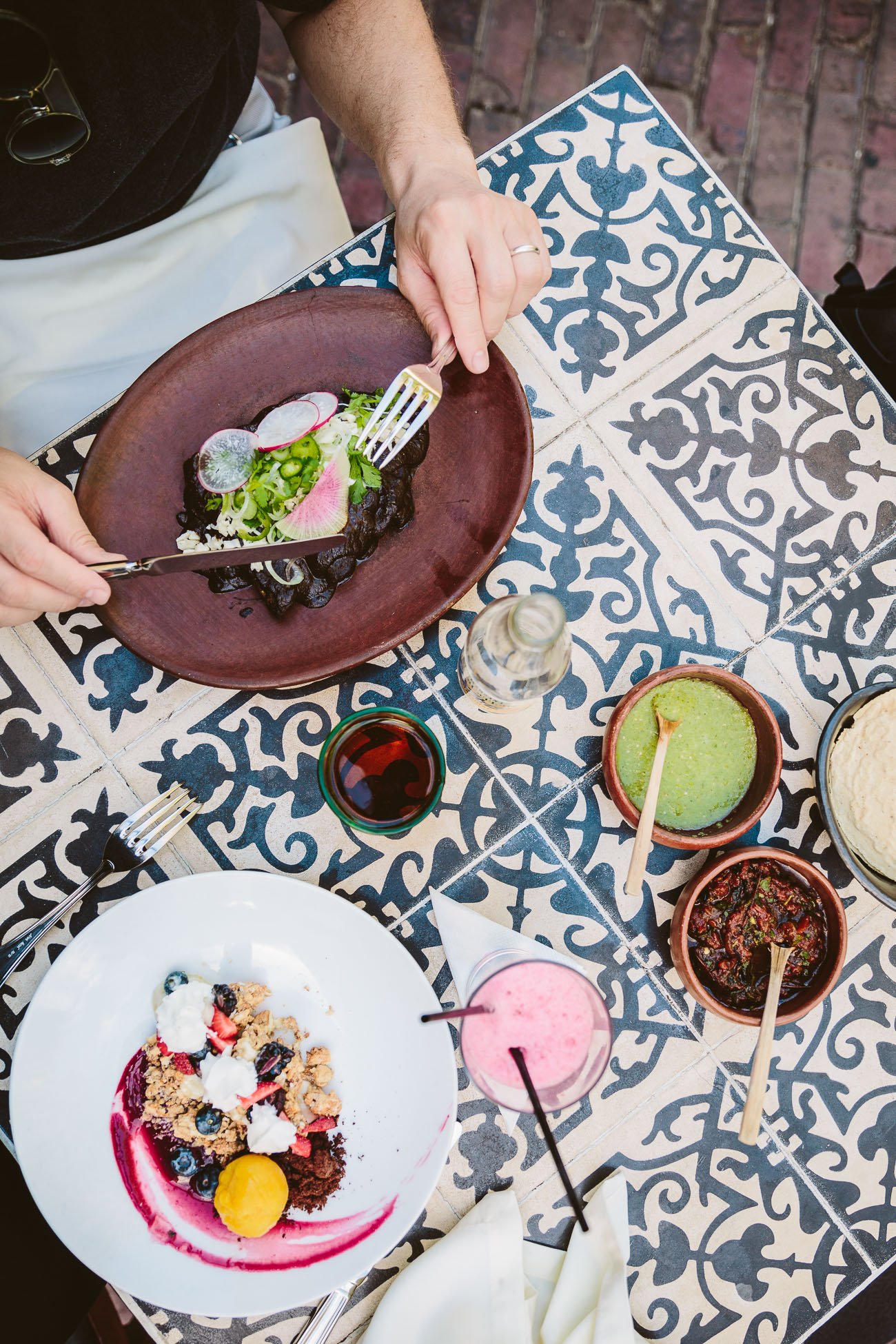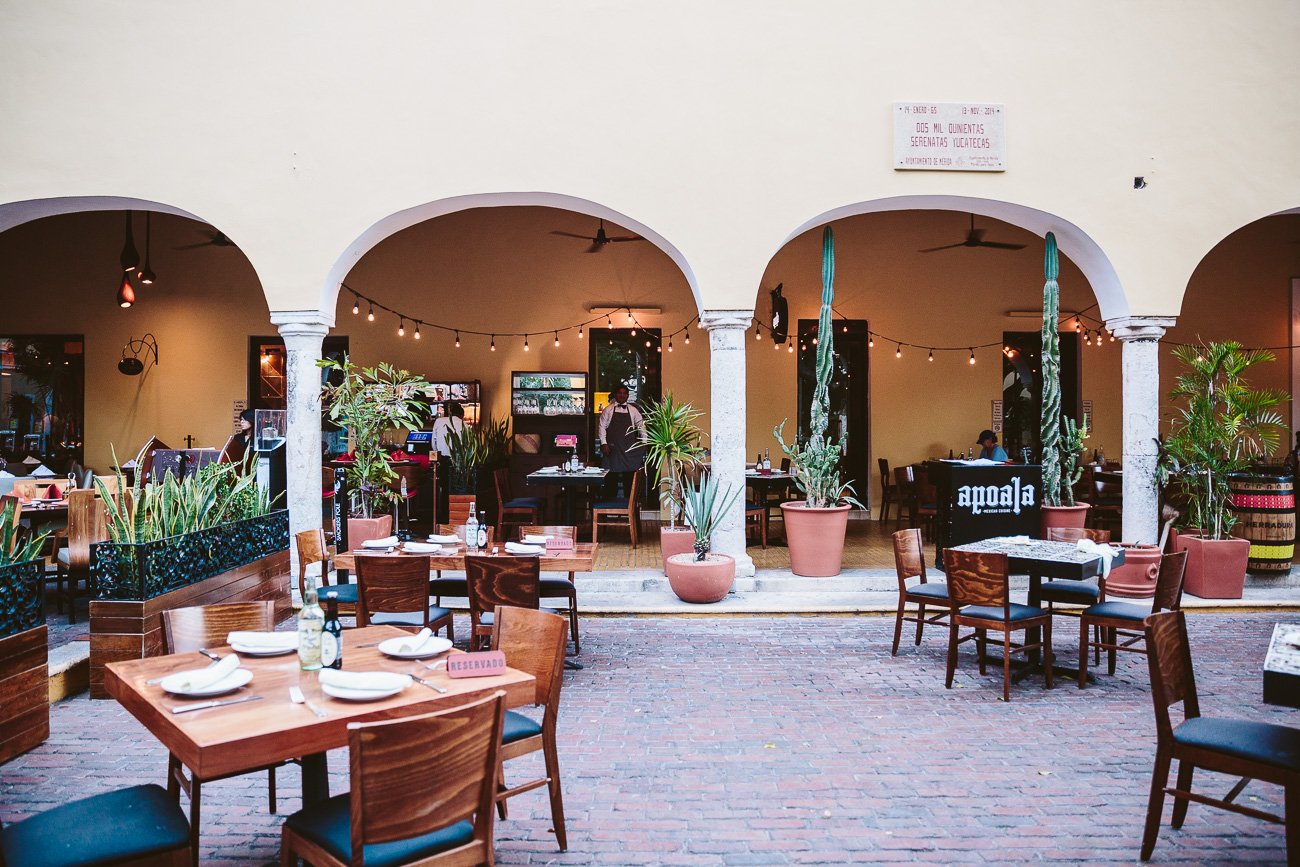 3pm: Shopping & Art
While you're in the neighbourhood make sure to stop at Coqui Coqui Perfumery and smell their orange blossom or tobacco soaps and scents. Their products aren't cheap, but so worth the splurge if you want to take home a wonderful memory from Mexico.
After a bit of shopping we recommend checking out the "Fundación de Artistas". The exhibitions include installations and artworks by local artists such as the incredible sisal works of Marcela Díaz. The gallery is located in a wonderfully shabby historic building with a huge patio, that used to be a private mansion as well. If you need a pause you can also drink a coffee here and enjoy a piece of cake.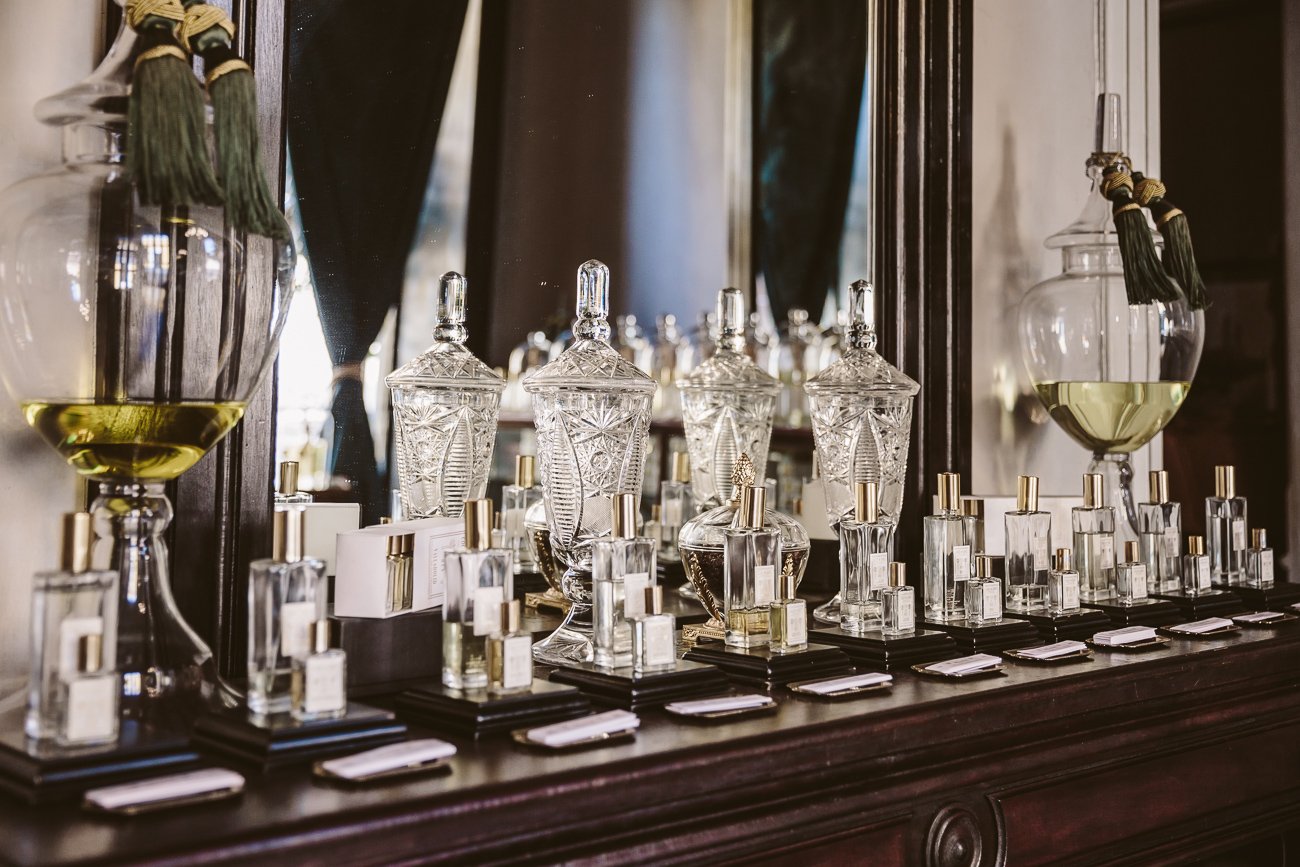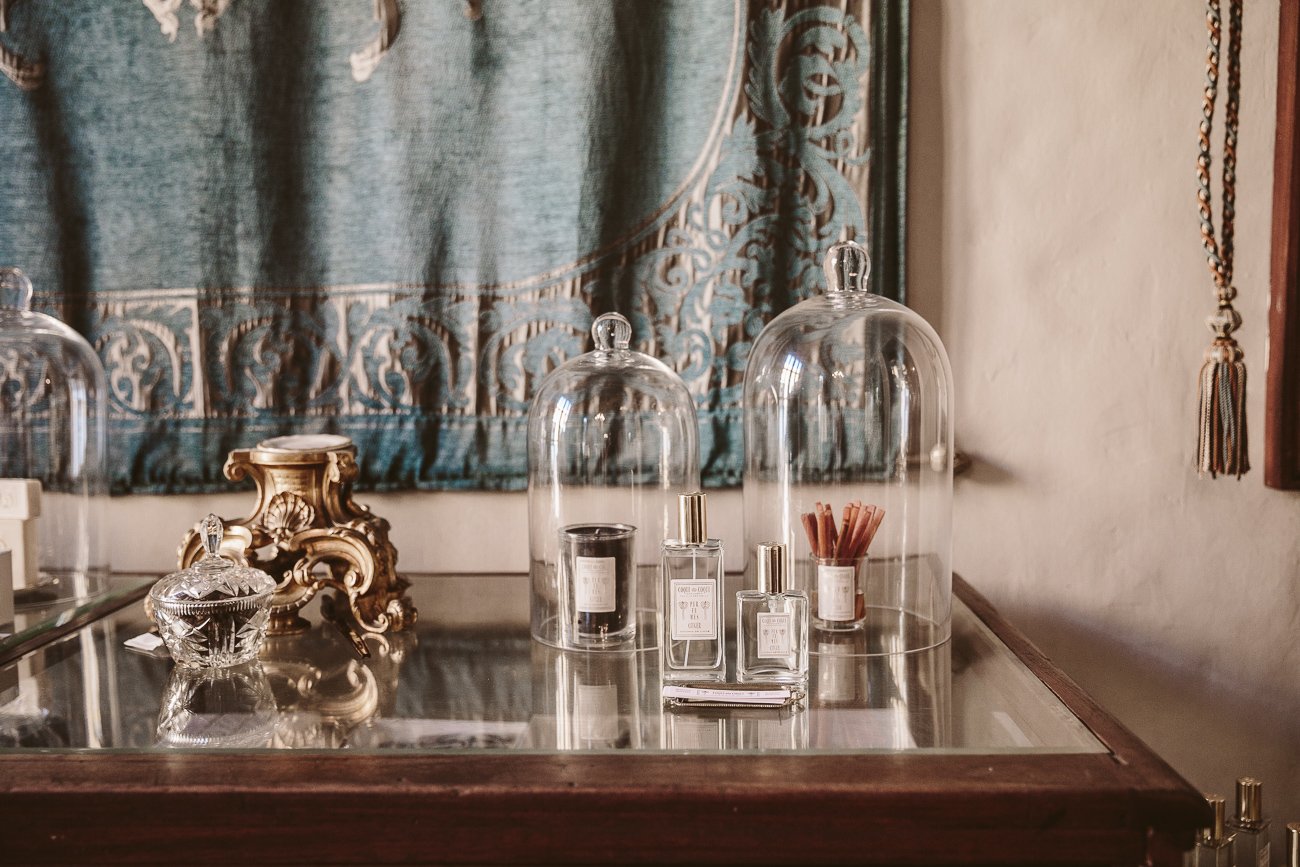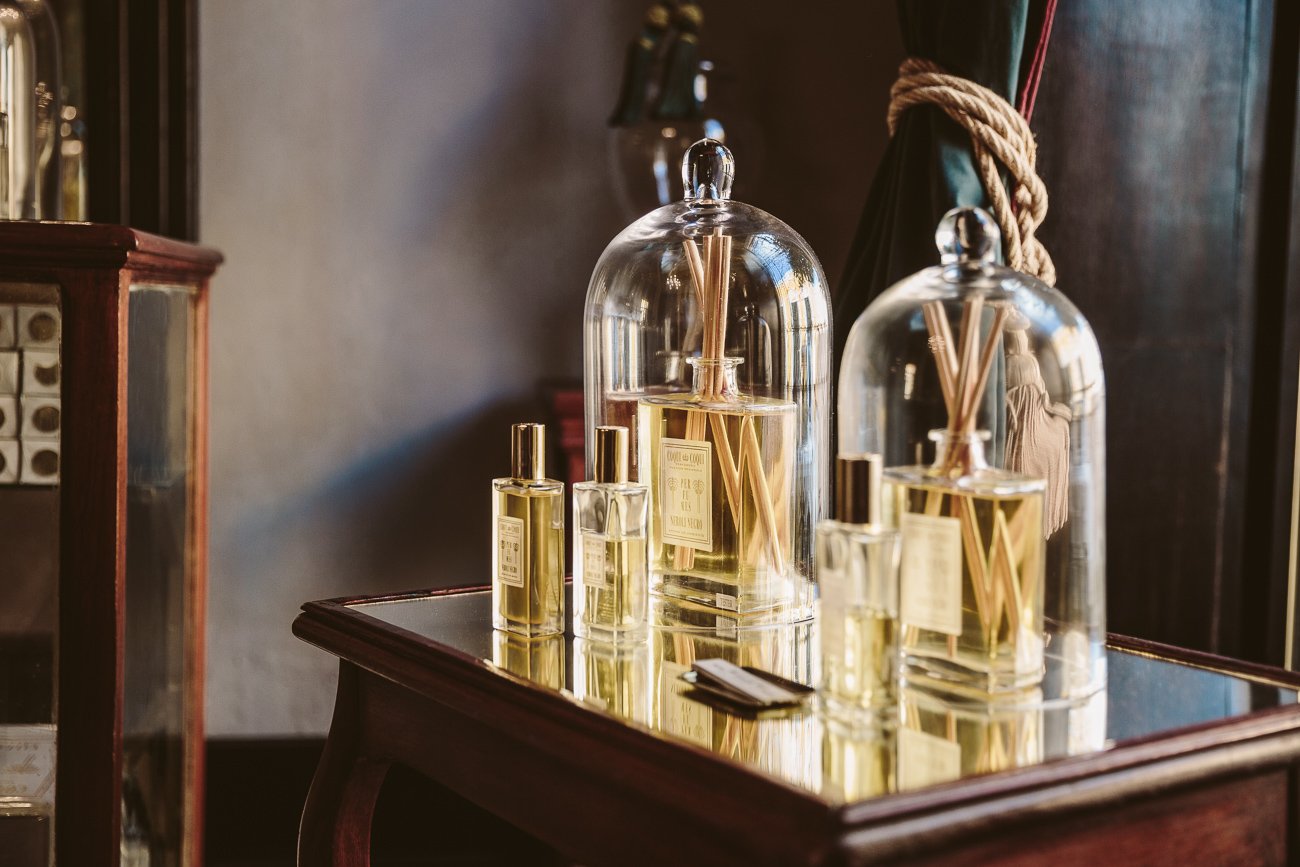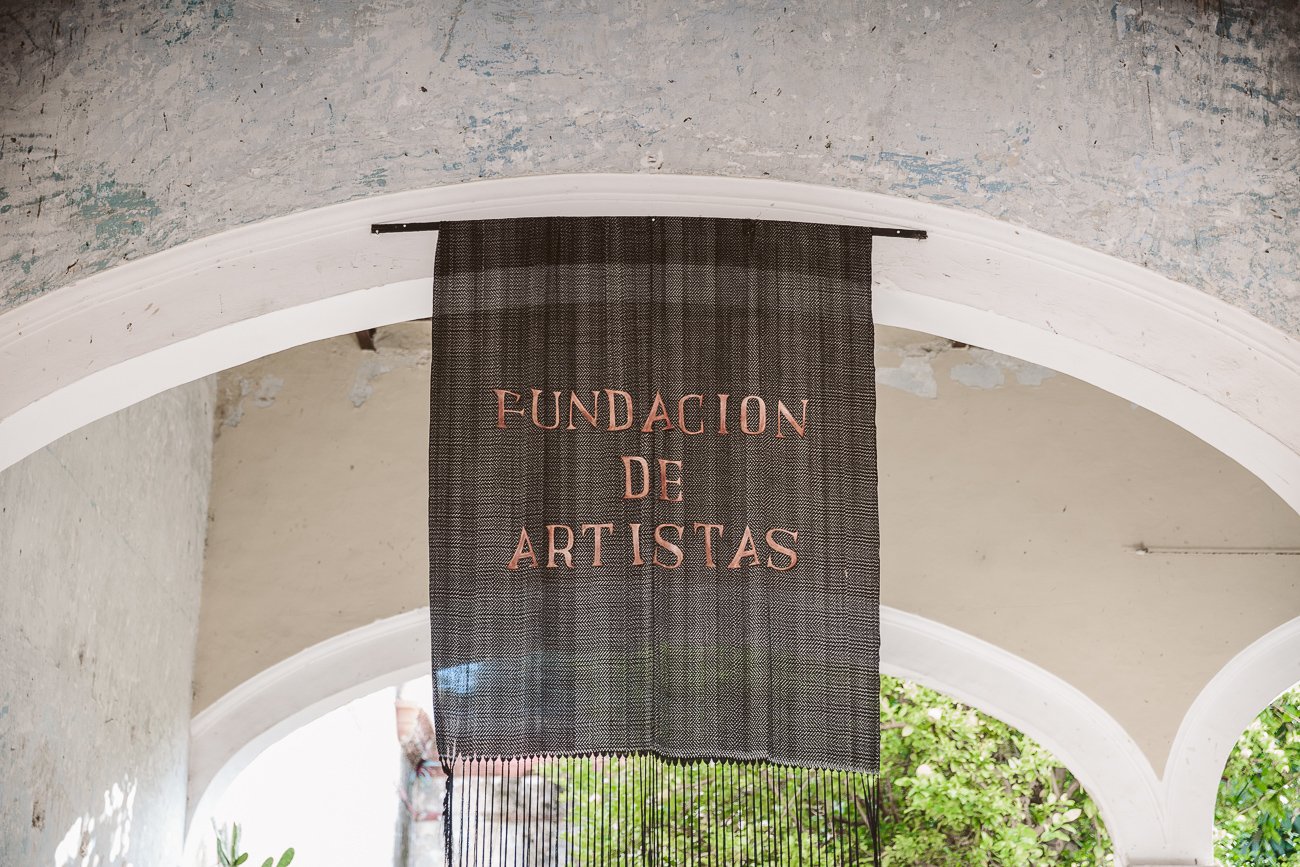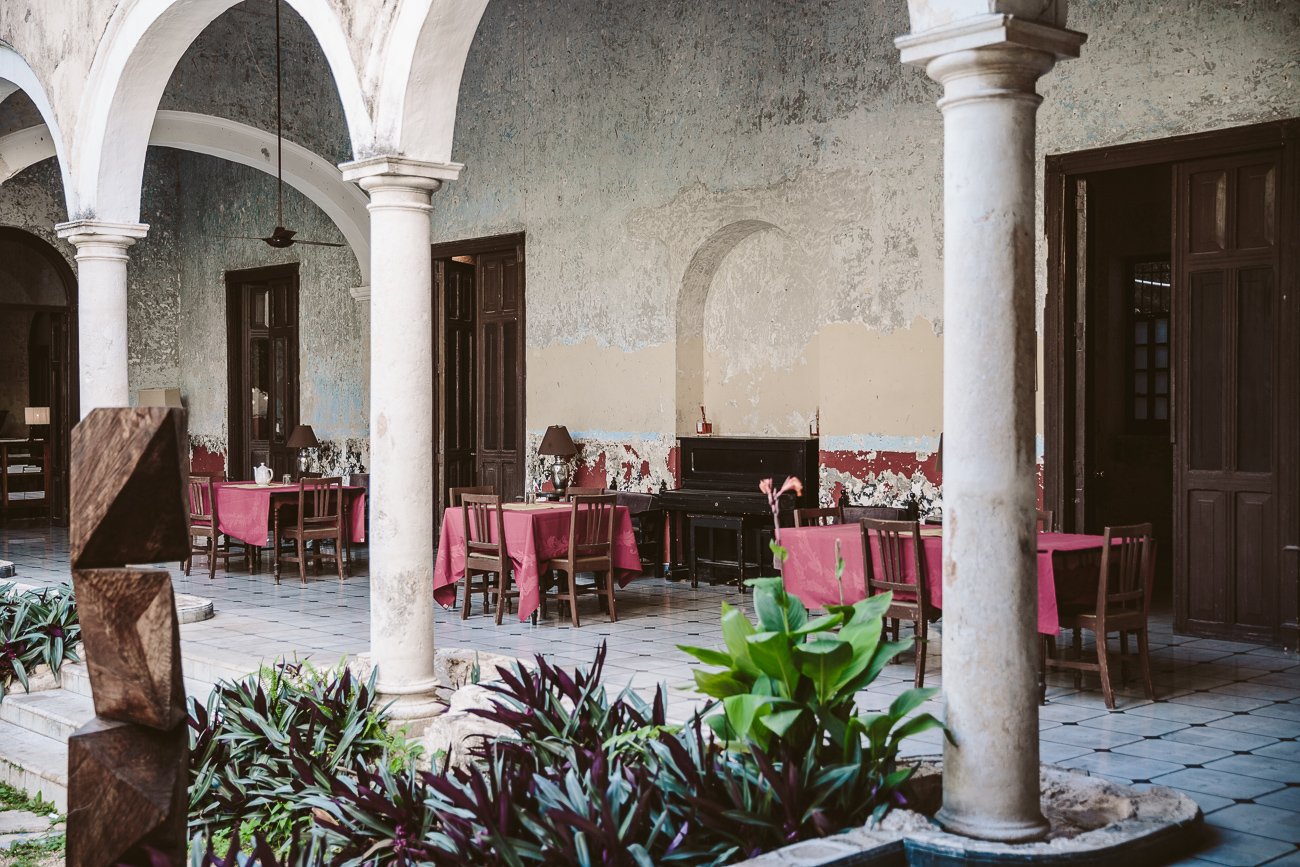 Part of a Sisal installation by artist Marcela Díaz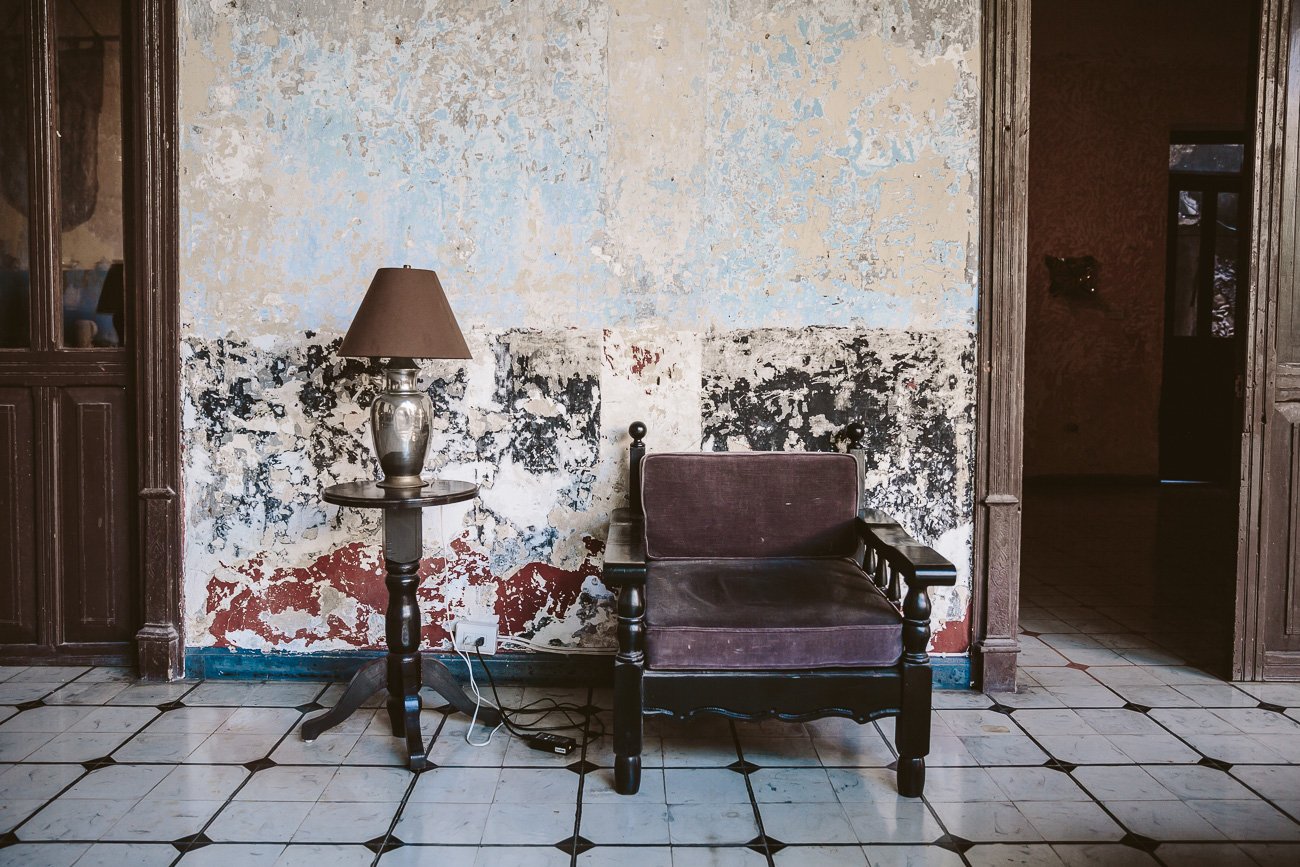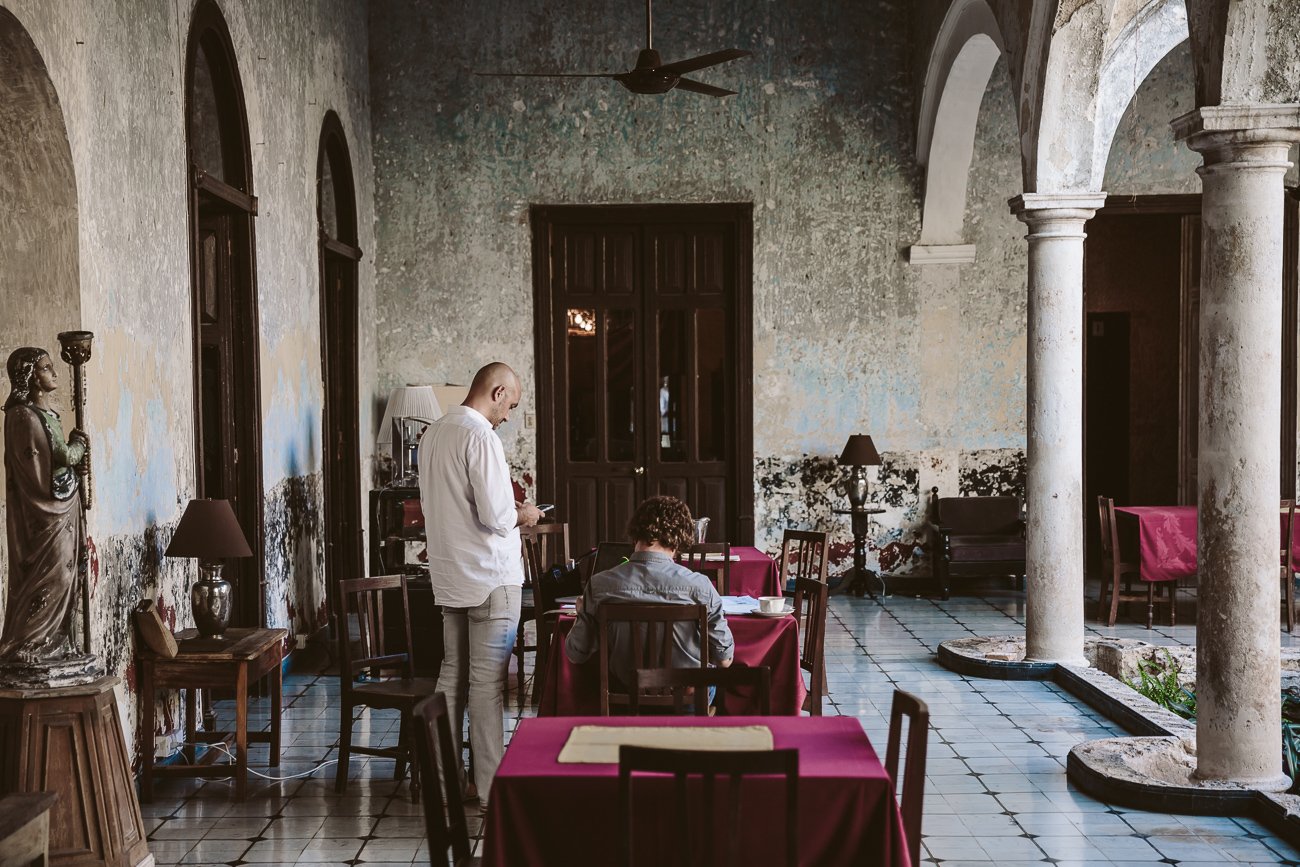 8pm: Dinner at Oliva
We guess by now you must crave for something else than Tacos 😉 Well, let us save you: Mérida has developed an interesting up and coming restaurant scene! Sara and Neil told us that there's a growing community of expats, that open up restaurants – and Oliva is no exception. It could easily also be in New York or another huge city. Think fancy decor, creative Italian dishes and freshly baked bread with olives! Yum 🙂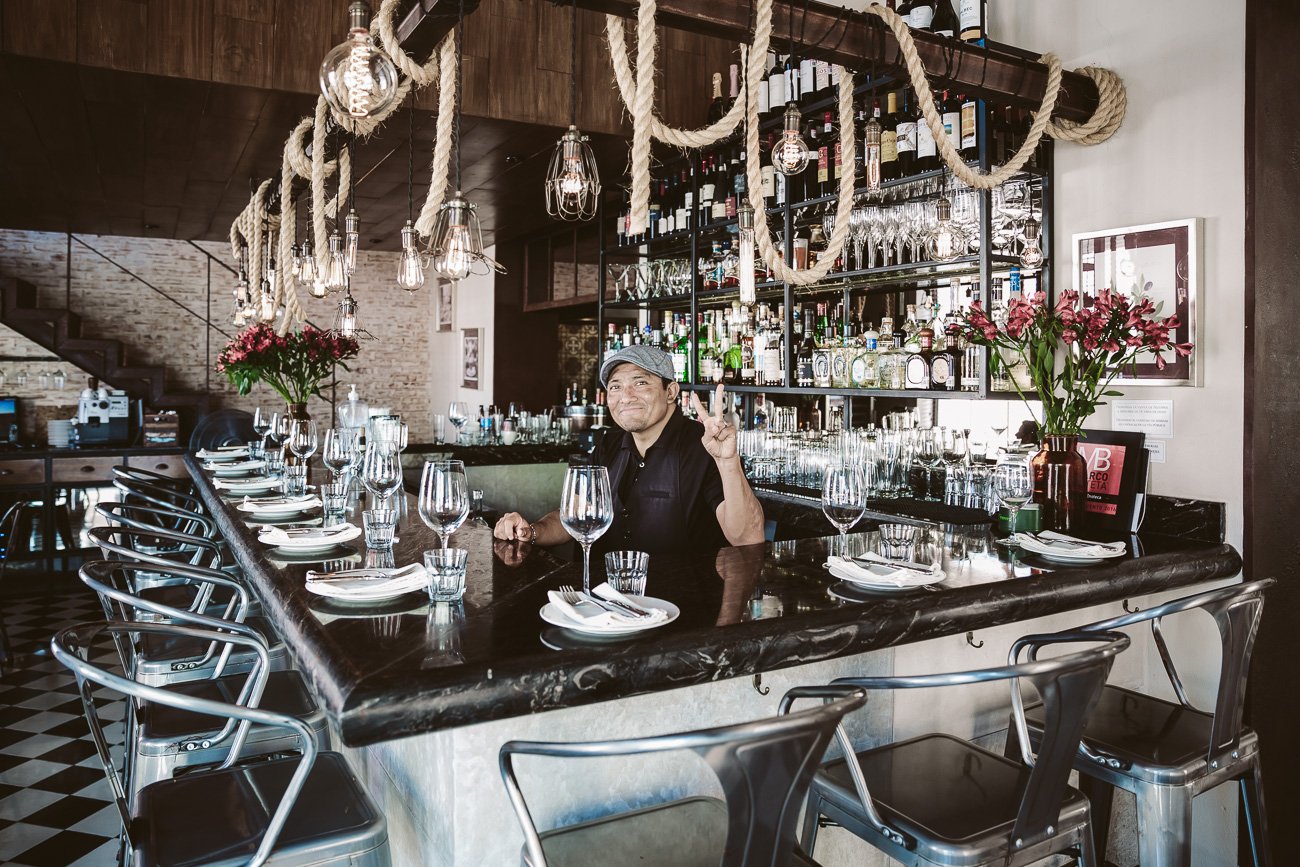 Day 3 in Mérida
9am: Breakfast
If you really want to experience a different breakfast then the one Sara prepares everyday with love, you might want to check out the Café Montejo. It's just 5 minutes away from the hotel at Calle 59. The owner has a big heart for travellers and the lush patio is also very inviting to lounge around. Try the croissants or the cinnamon rolls! (Pssst: We hear the Pizza is also really good here ;-))
Our tip:
Ask the owner if you can take a peak at the rooftop terrace for a nice view over the city!
10am: Streets of Mérida
Wander the narrow streets in the historic center and explore the countless pastel coloured 19th century houses – some restored, others heavenly decayed. Just get lost for a while, before the next tour stop.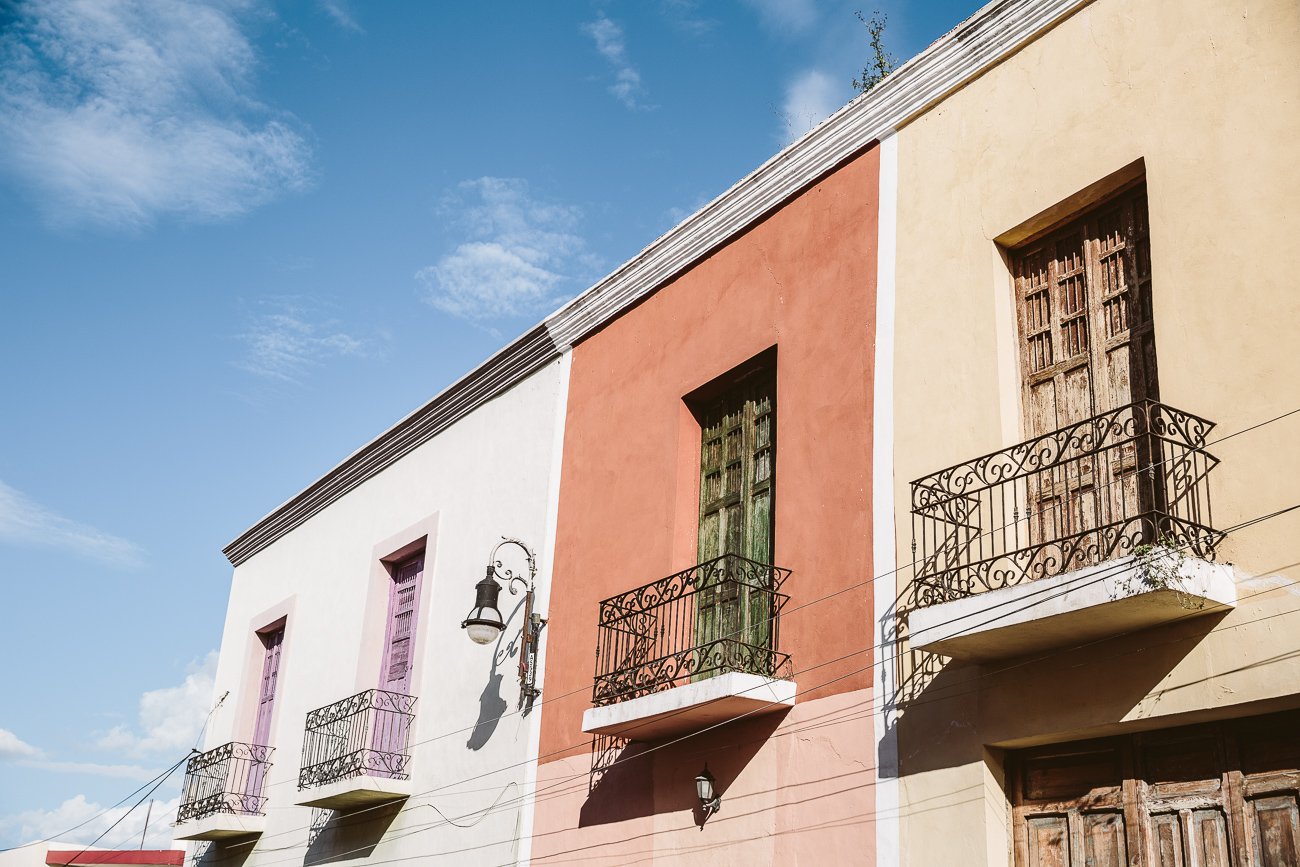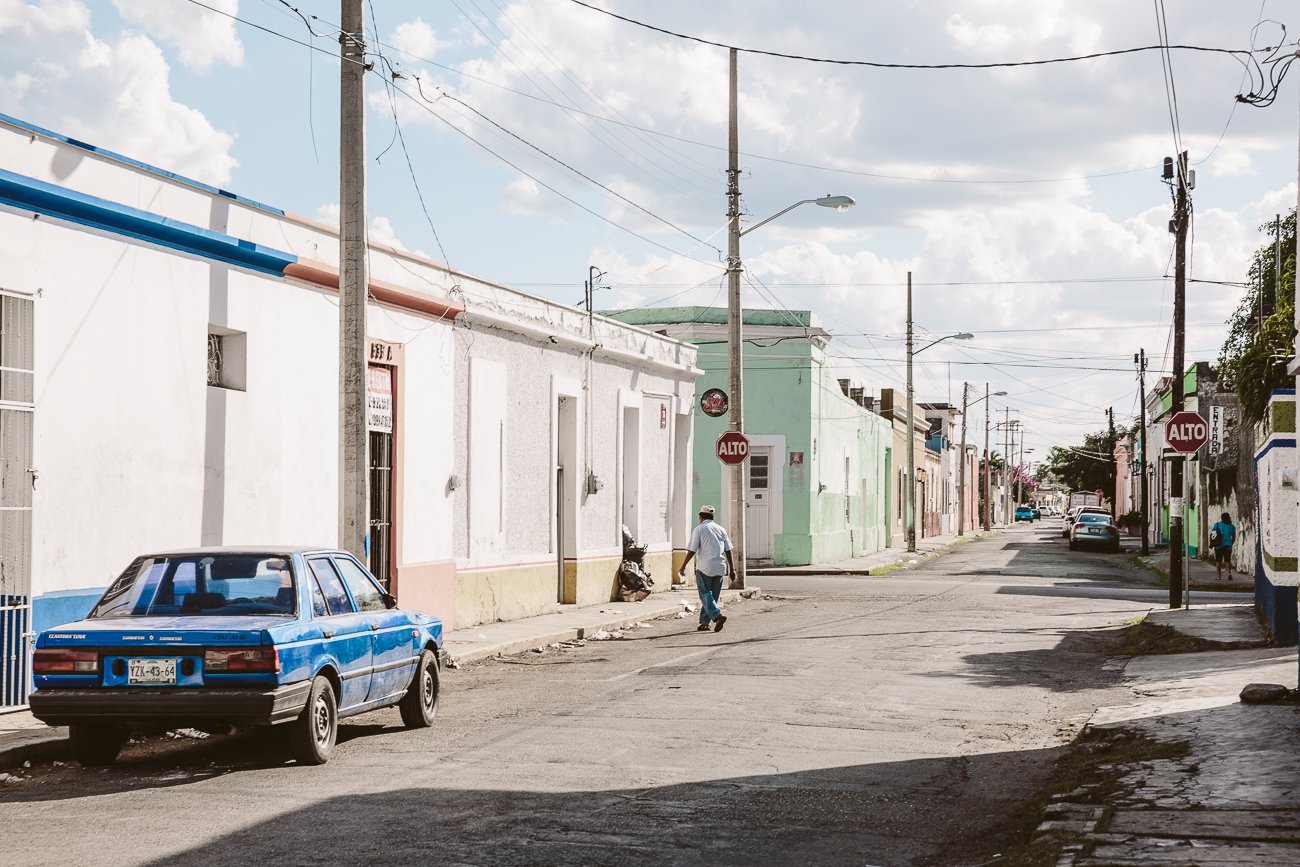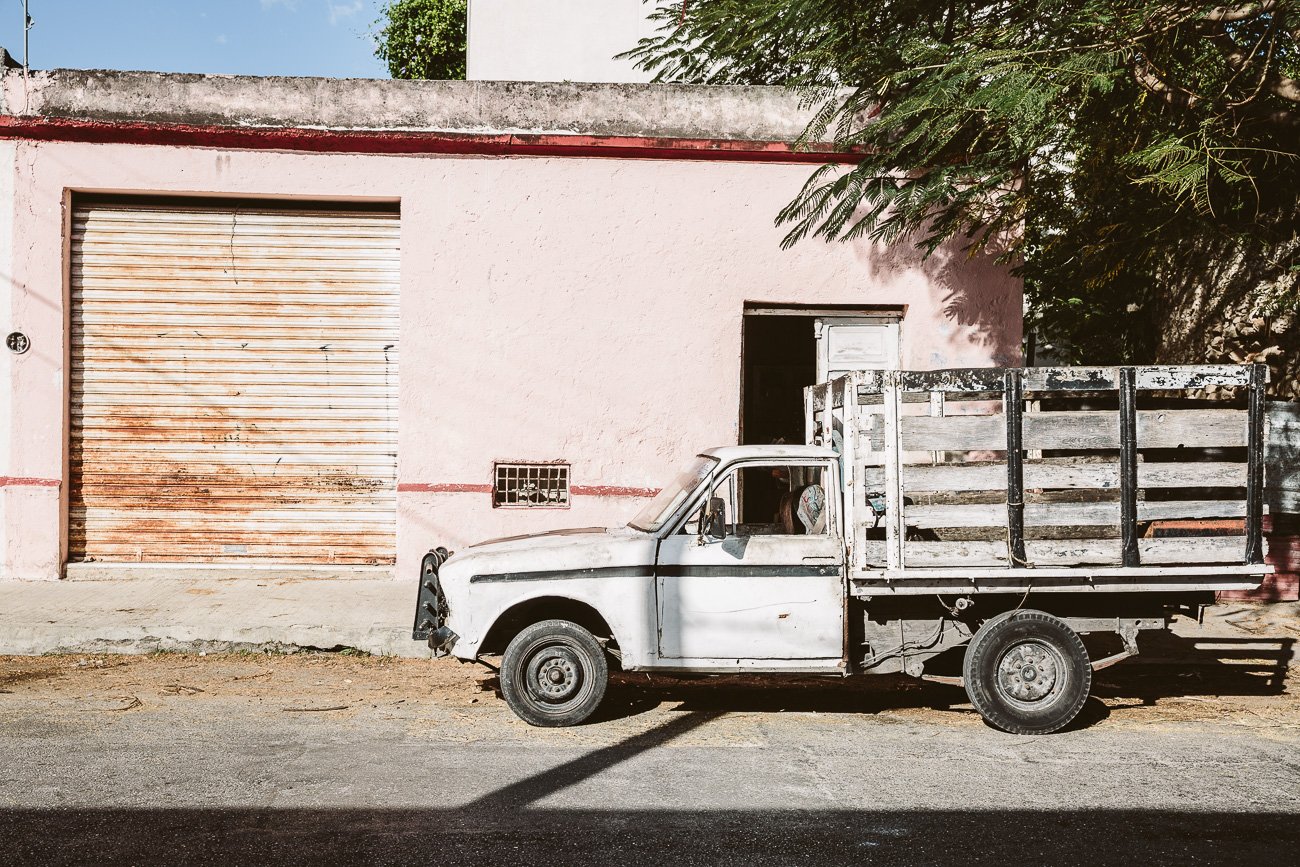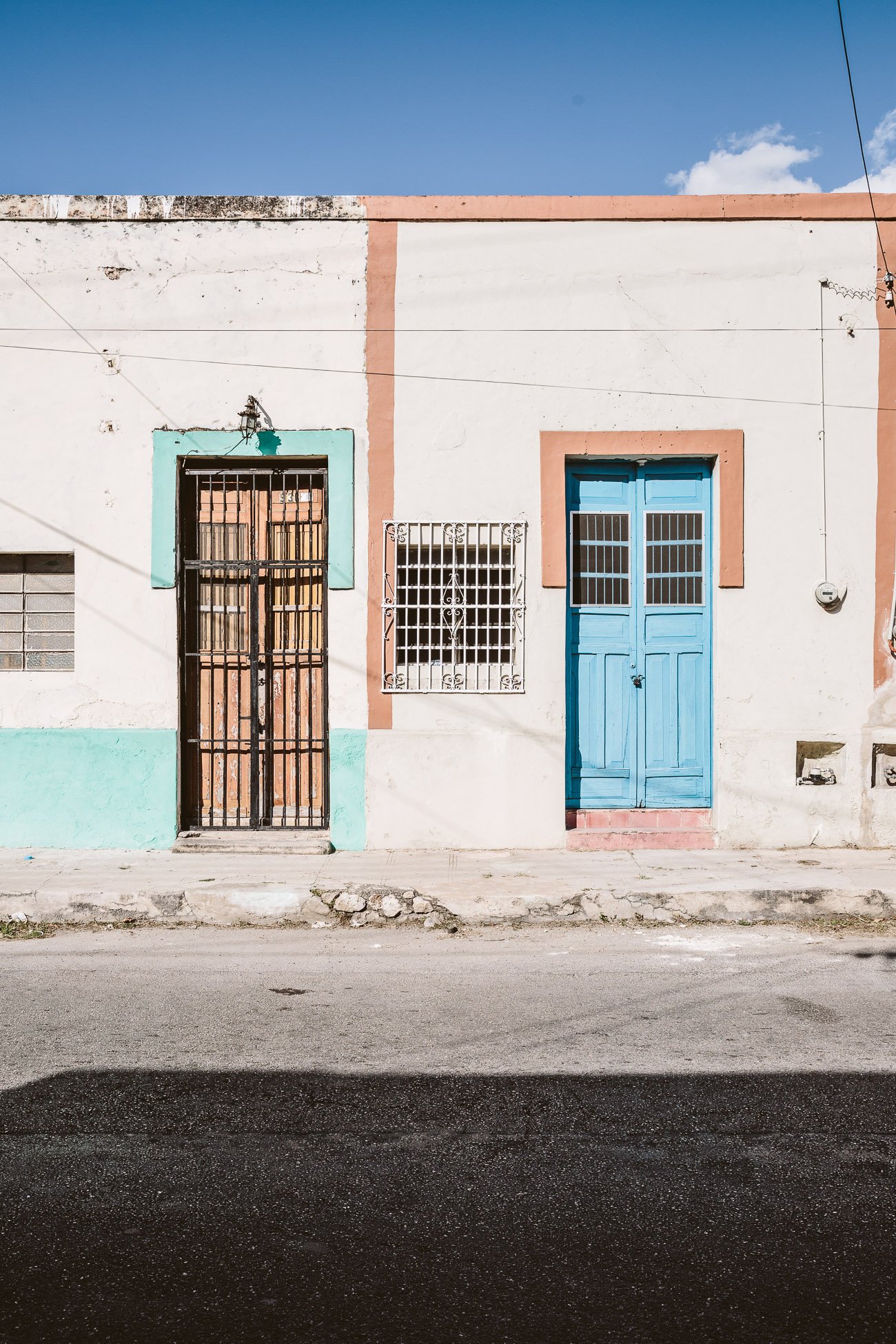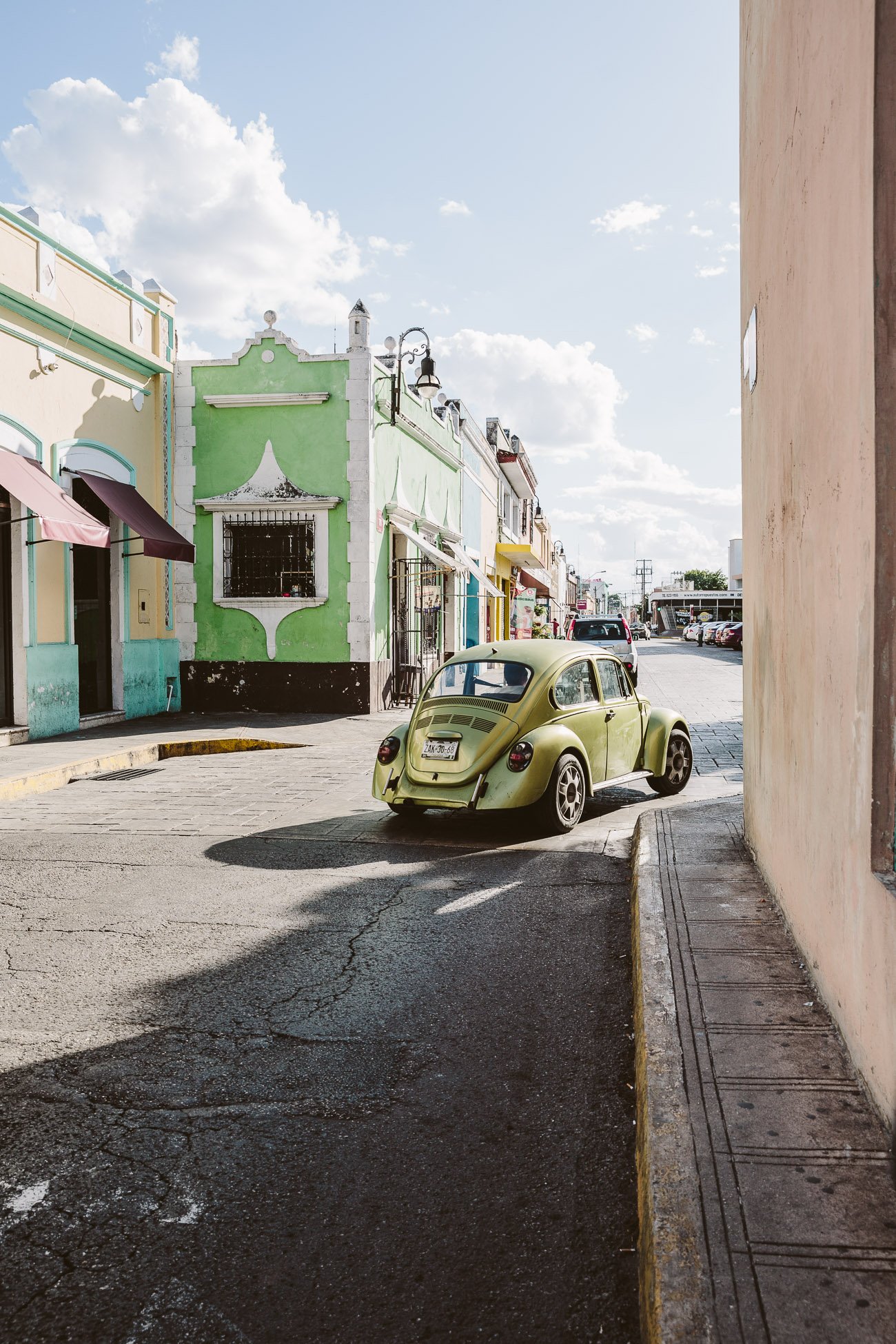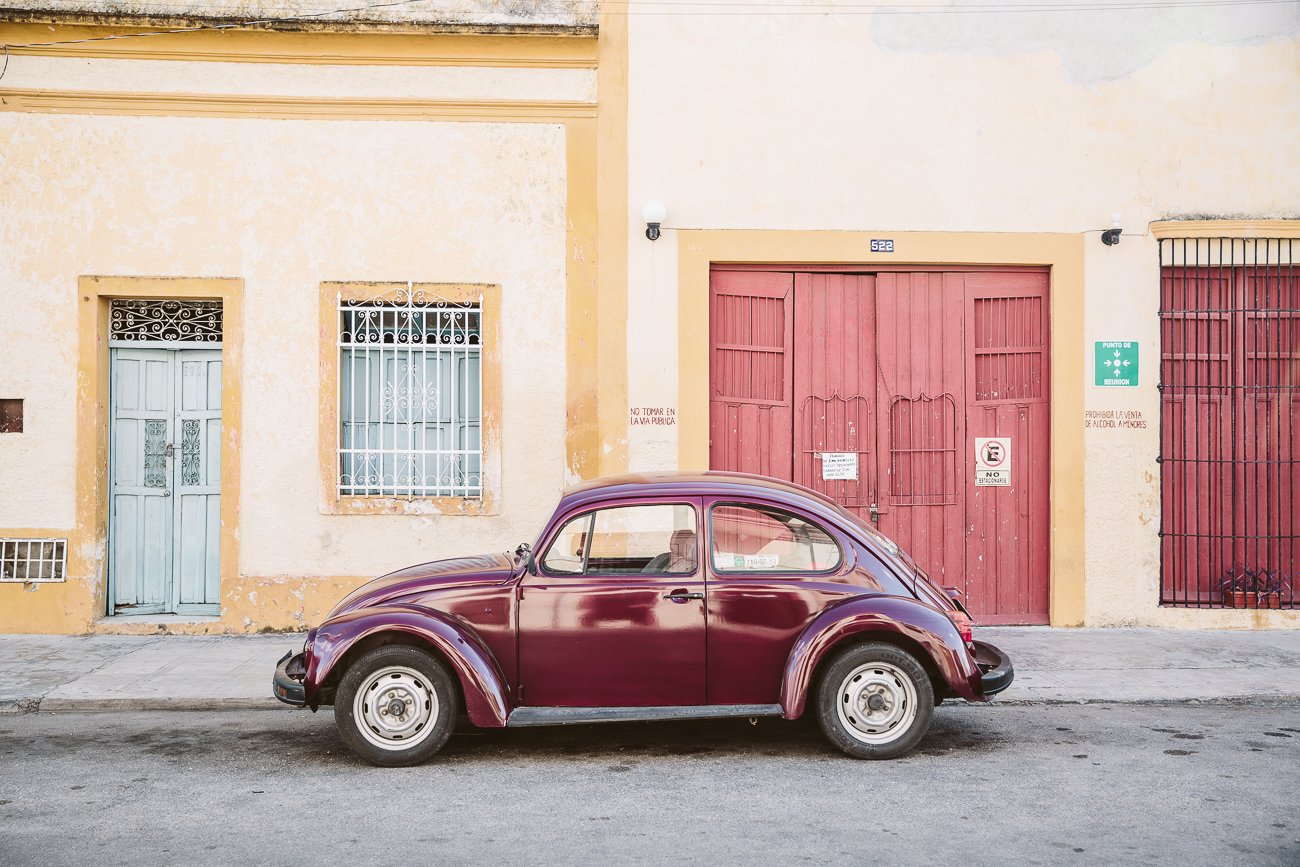 11am: Market hall at Santiago Park
Sara told us that Yucatacans eat a very early small breakfast before the kids go to school (at 6:30am!). And then they eat a second breakfast around 11am. So this is the perfect time to discover the market hall with all the stands at Santiago Park.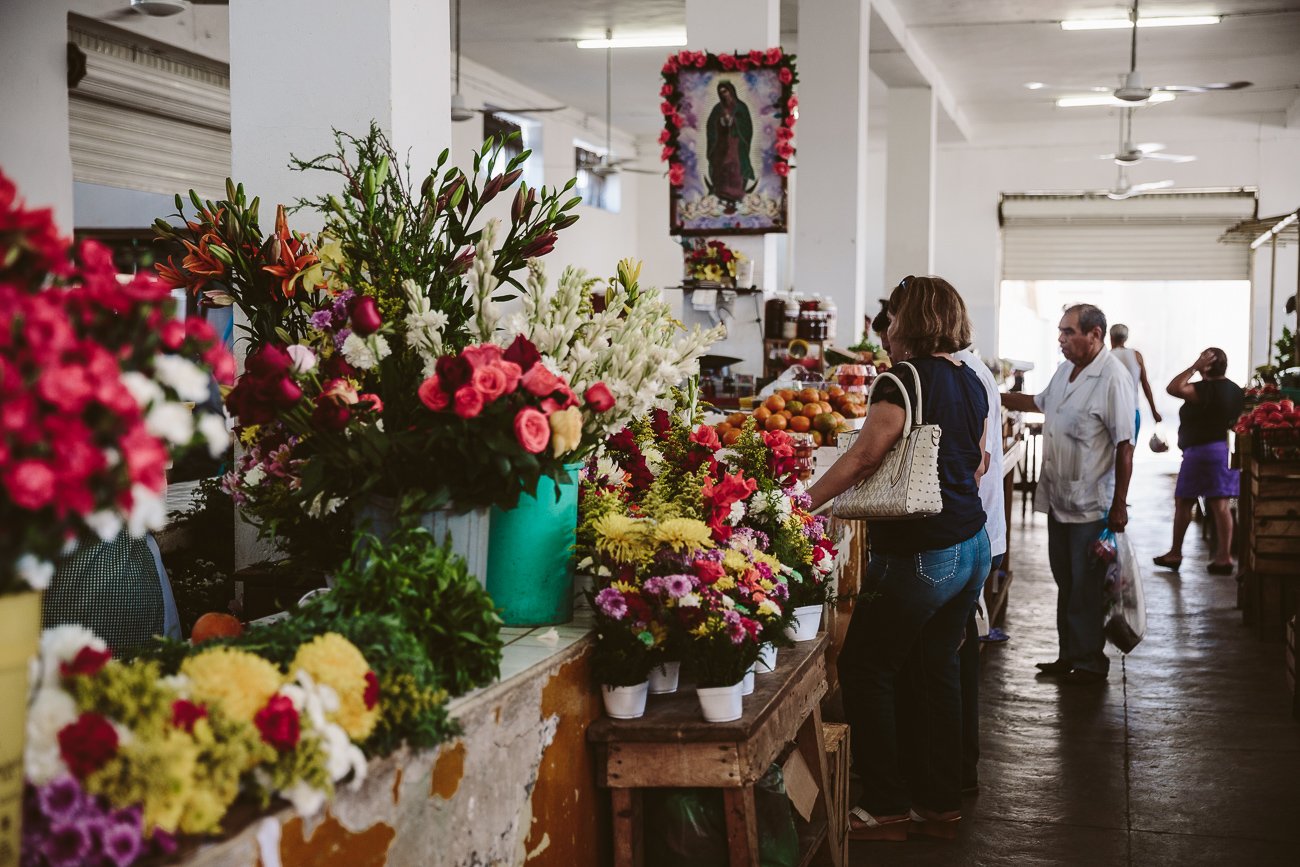 1pm: Hit the road for an exploration
Mérida is the capital of the Yucatán state – which is only a part of the Yucatán peninsula. The eastern part with it's beaches is quite famous with travellers, but the state Yucatán isn't visited as much by tourists. Most of them barely cross the border from neighbouring Quintana Roo to see the ruins of Chichen Itza.
We urge you to rent a car and explore the state of Yucatán! There's so much to see here: From ancient Mayan ruins, that are less visited then the famous Chichen Itza, to hundreds of Cenotes (caves with fresh water pools or even rivers in them).
Here's a blogpost with tips what can be discovered in the area around Mérida.
Option 1 for a day trip: Las Coloradas pink lagoon & flamingos
One of our favourite road trips was the one to Las Coloradas. Read all about what has changed between 2017 and 2022 here.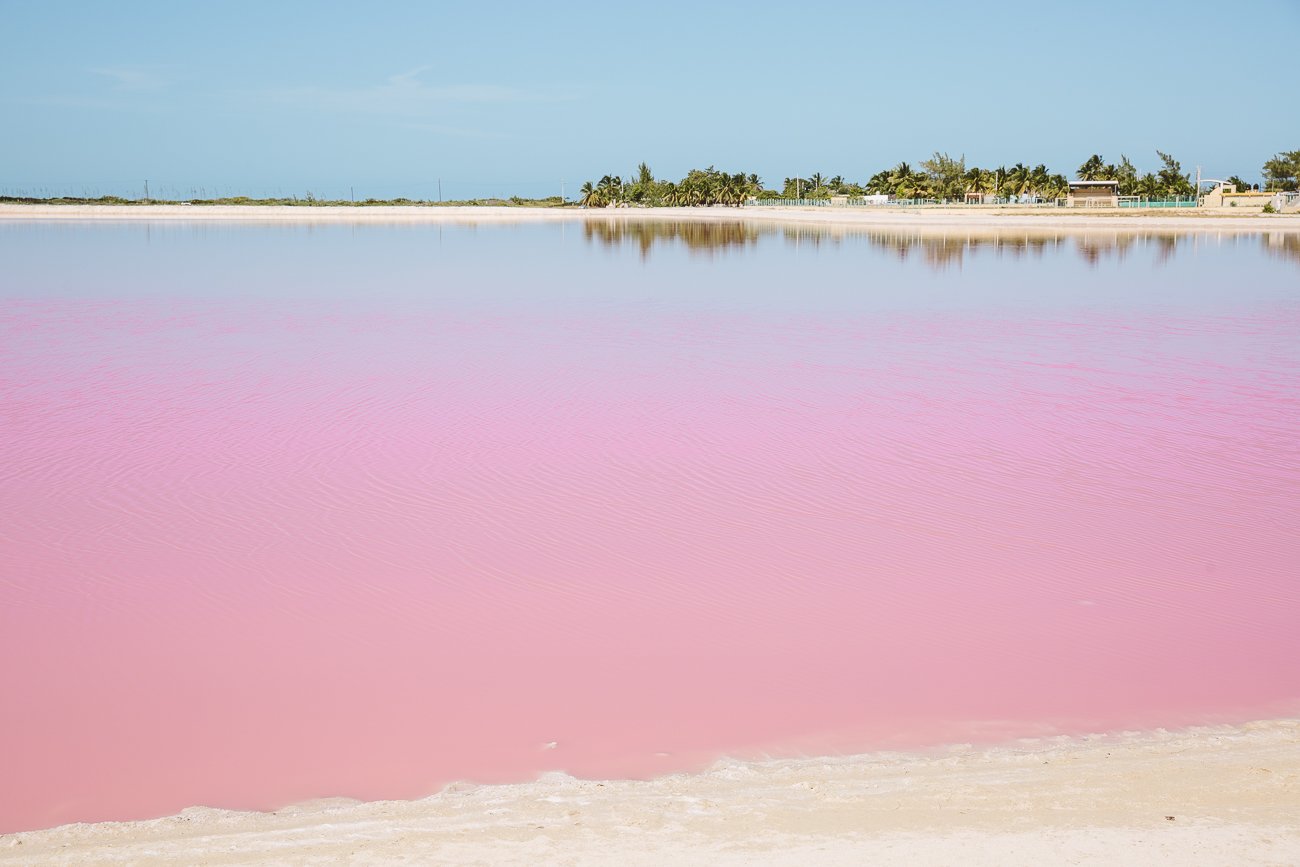 The Pink Lagoon at Las Coloradas, Yucatan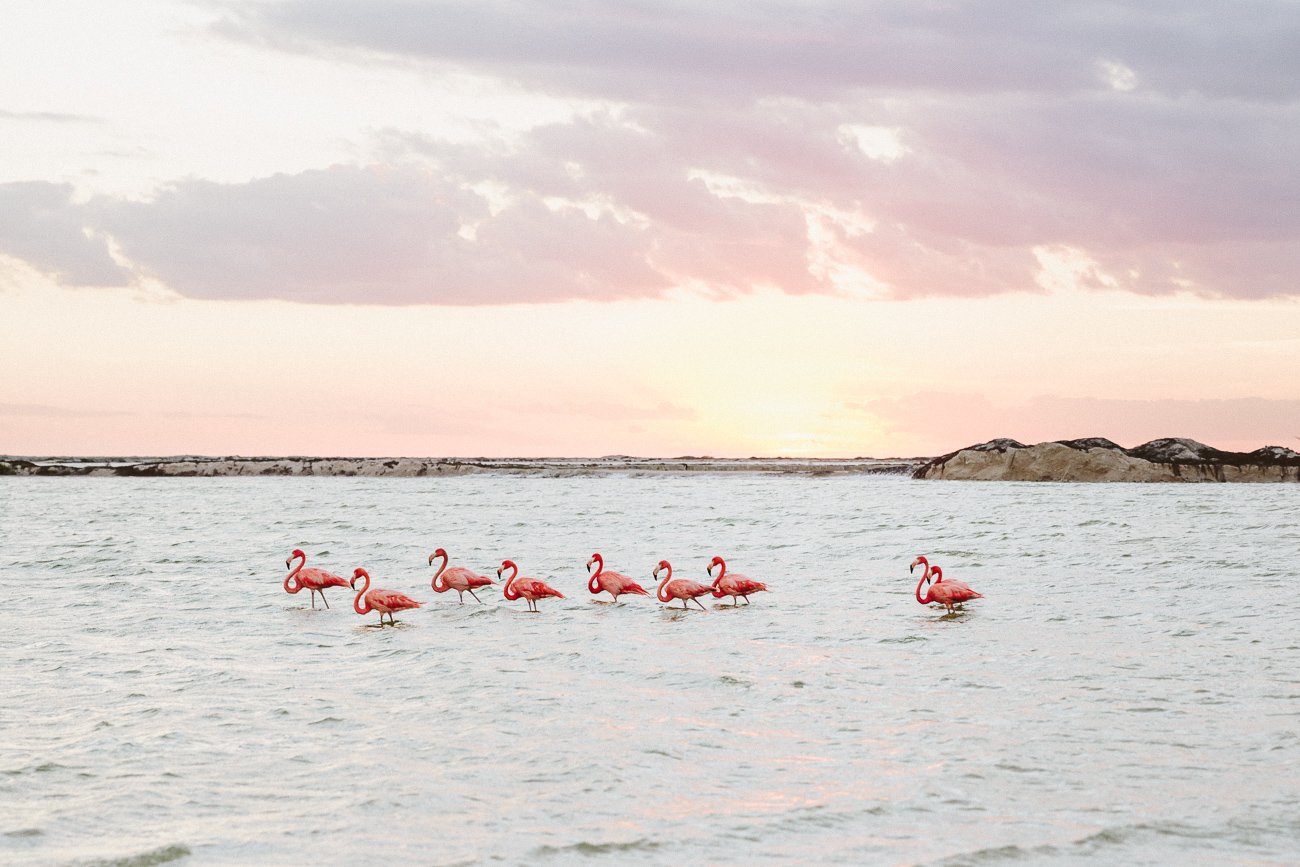 There's even flamingos at Las Coloradas, Yucatán
Option 2 for a day trip: Uxmal Mayan ruins, Hacienda Yaxcopoil and Kankirixche cenote
The holy trinity of Yucatán packed into one day: You can manage to visit the very impressive Mayan ruins of Uxmal and then explore the area of Henequen (or sisal) production on a Hacienda and dip in a cenote at the end. You can find more about these quintessential Yucatán experiences in our blogpost here.

Mayan Ruins in Uxmal
Swimming in the Cenote Kankirixche
What to do after your days in Mérida
We believe 3 nights are ideal for a short stay in the city of Mérida. After these days you can continue your Yucatán trip with one of these options:
Pin and save this post for later: